Each and every day new mobile games are hitting the App Store, and so each week we put together a big old list of all the best new releases of the past seven days. Back in the day the App Store would showcase the same games for a week, and then refresh those features each Thursday. Because of that developers got into the habit of releasing their games throughout Wednesday or very early Thursday in order to hopefully get one of those coveted features spots. Nowadays the App Store refreshes constantly, so the need for everyone to release all on the same day has diminished. Still, we've kept our weekly Wednesday night format as for years that's the time people knew to check TouchArcade for the list of new games. And so without further ado please check out the full list of this week's new games below, and let us know in the comments section which games you'll be picking up!
---
A Few Minutes of Glory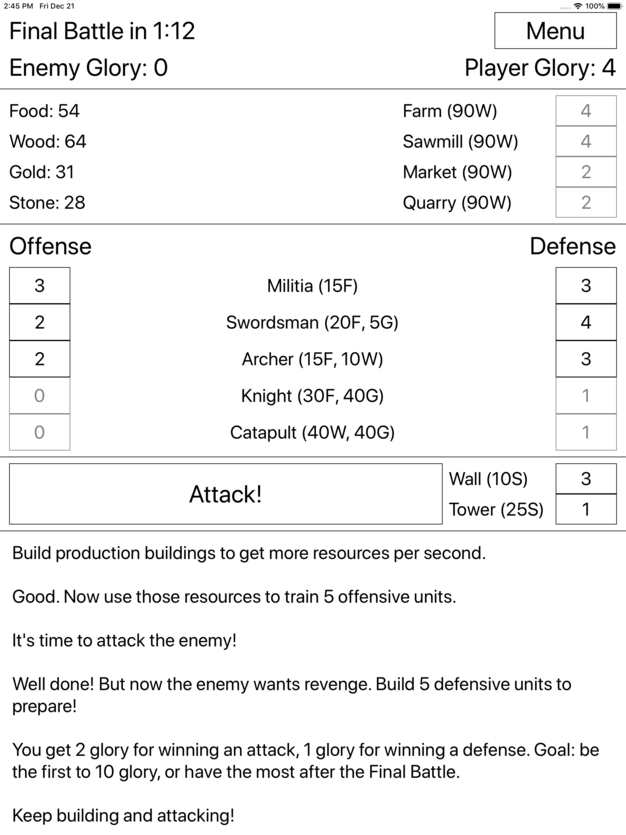 iTunes Description
Are you tired of casual "real-time strategy" games where whoever has the most money wins? Do you wish you could play *a certain classic medieval RTS* on your mobile device?

A Few Minutes of Glory is a quick, text-based, yet still challenging distillation of THAT game, to satisfy your RTS craving on the go.
Forum Thread: A Few Minutes of Glory (by James Senter)
---
Calm Cards – FreeCell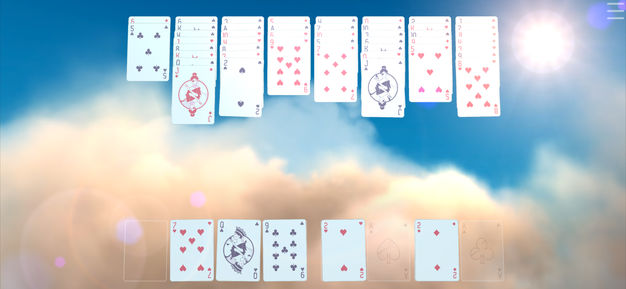 iTunes Description
Calm Cards – FreeCell has a meditative quality to it and helps you to slow down. Keep your mind off other things for a while, recharge your energy and regain your focus.
Forum Thread: Calm Cards – Freecell (by Pastille)
---
Citytopia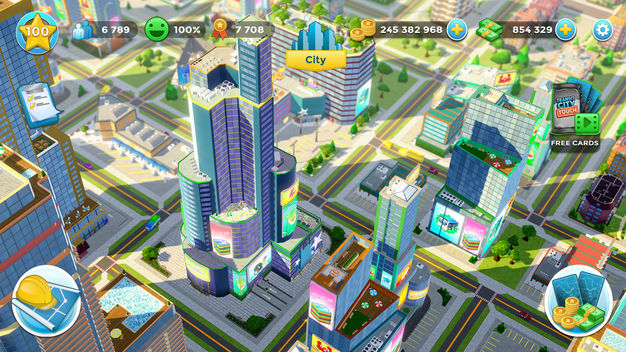 iTunes Description
Design, build and rule the most extraordinary city ever in Citytopia, the new city tycoon building game from the makers of Rollercoaster Tycoon Touch!

KEY FEATURES:
• Build the most AMAZING city ever, one building at a time. Discover and place many types of buildings, ranging from residential to industrial, commercial, and beautiful parks. Each building added develops your skyline, attracts more citizens and helps grow your economy.
Forum Thread: Citytopia (by Atari)
---
Elemancer – Legend of Cards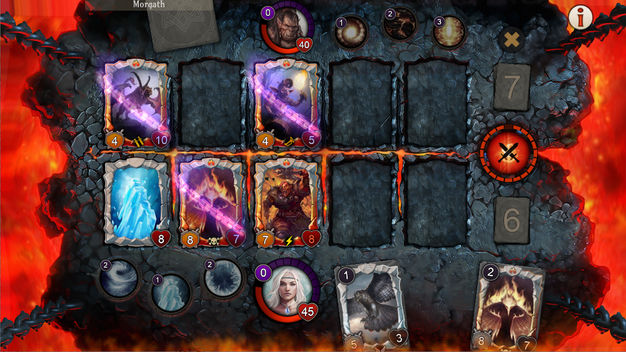 iTunes Description
Elemancer is all about smart decisions and clever deck building. Fight short tactical and engaging card battles and invest the earned rewards in upgrades for your cards and your home city.
Fight against other players in thrilling online multiplayer PvP matches and climb the ranks of the season.

Master the extensive campaign and unlock legendary heroes. Combine their unique spells with the rest of the deck for optimal results. Overpower your enemies with smart decks, powerful synergies and the perfect strategy!
Forum Thread: Elemancer – Legend of Cards (by Evil Grog Games)
---
Everdark Tower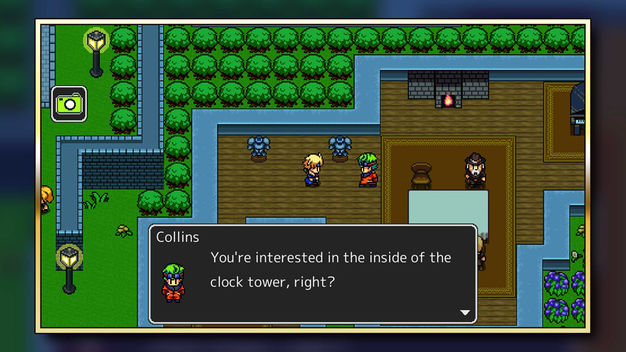 iTunes Description
A delight to beat the game for everyone! KEMCO's next chapter in the easily completable Pocket-sized RPG series!

– Challenge Mysteries and Puzzles!
Dungeons are full of puzzles and gimmicks.
Solve the puzzles, get the treasures and go deeper…
Enjoy an easy-to-follow excitement!
* Time required to complete the game: 2-4 hours
Forum Thread: Everdark Tower (by KEMCO/Hit-Point)
---
Face Word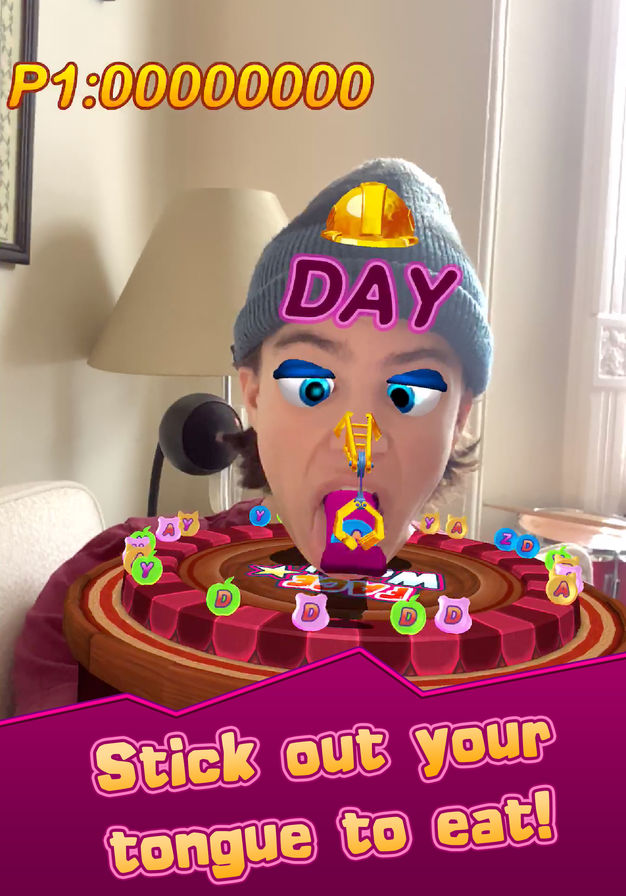 iTunes Description
Welcome (back) to face control! From the (mostly sane) authors of the (not particularly sane) Face Candy comes Face Word!

Face Word uses the unique Face Mapping feature of ARKit to let you control the game with your face!

Hook the letter candies with your nose and stick your tongue out to slurp them in!

Spell out words to gain points and more time.
Forum Thread: Face Word (by Strange Flavour)
---
Fruit Warrior AR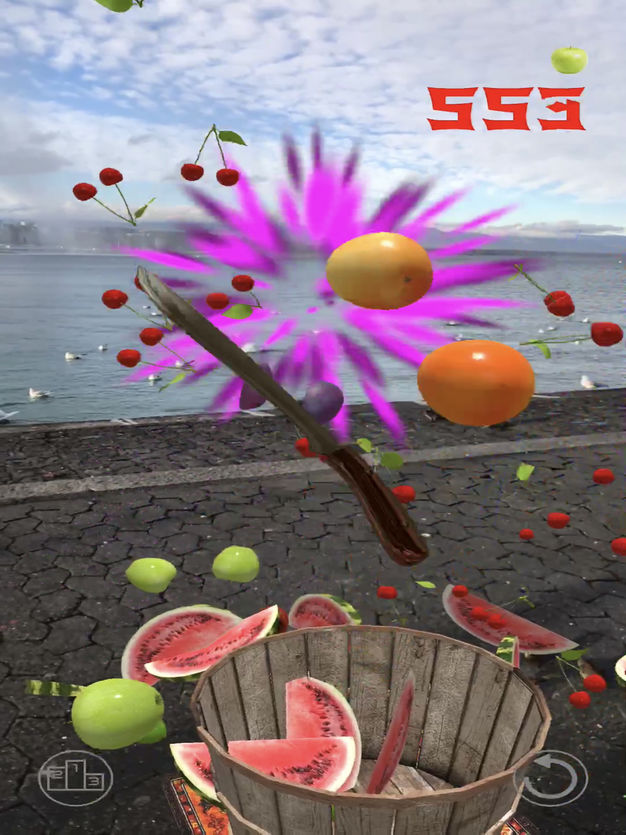 iTunes Description
Game-play is simple. Fruits jump out of the basket. Cut them through with the machete. The smaller the fruit, the higher the reward. You must not need to be a ninja to master it. But beware, there are traps!

For an optimal gaming experience, use the focus-square to point on a range between 2 and 5 meters in front of you. Slowly scan the floor. When a suitable surface is found the red game-play button shows-up. Choose your favorite game-mode. Place the wire-frame-basket as you like. Press the game-play button.
Forum Thread: Fruit Warrior AR (by Philippe Zay)
---
Go Zero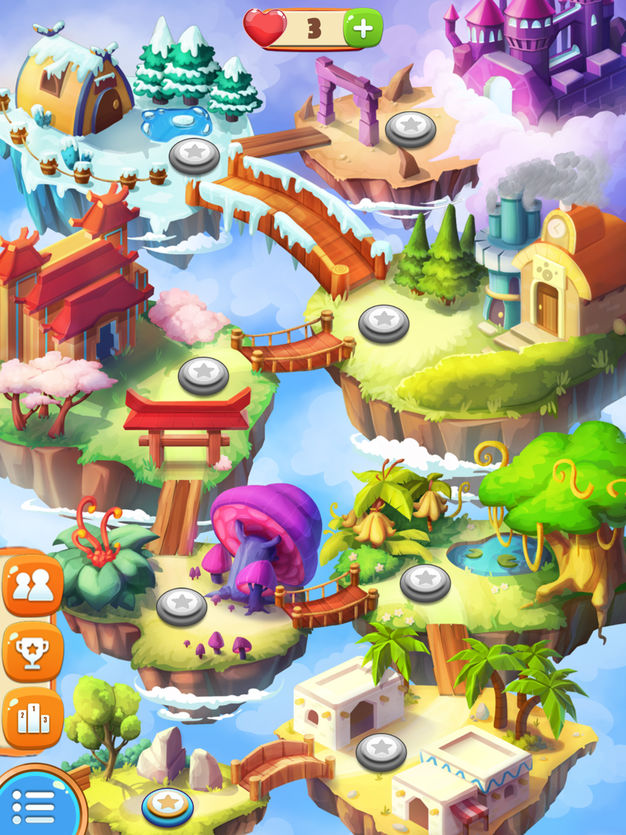 iTunes Description
Get ready for a fun, new challenge! Slide numbers to make zero and score!

Compete on leaderboards and with friends! Complete 8 beautiful islands with unique challenges!
Forum Thread: Go Zero (by Mana Wind)
---
The Horns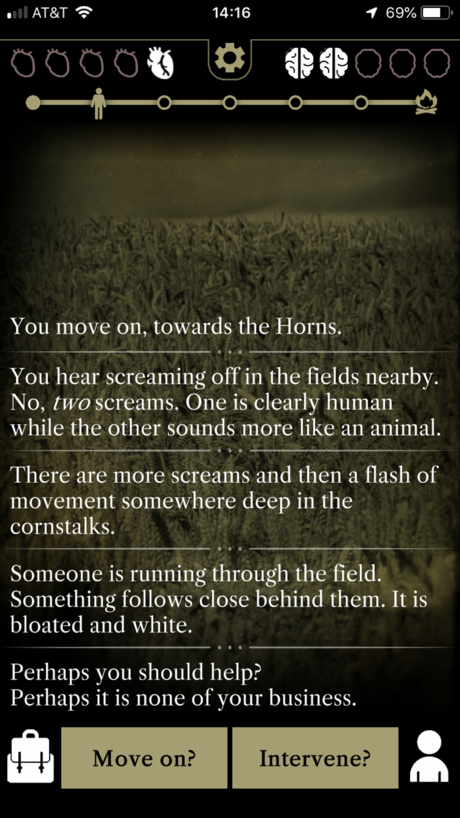 iTunes Description
It is 1922. All of England is shrouded in a mysterious black fog, and strange horrors stalk its forests, fields and cities. You awaken in the dark knowing only one thing: you must reach the Horns. Your journey will take you through a twisted post-apocalyptic nightmare world gathering survivors and scavenging for objects on your way.

The Horns is an atmospheric, choice-based, text-based narrative horror adventure where no two adventures are the same. What are you prepared to do in the name of survival?
Forum Thread: The Horns (by Fluttermind)
---
Invaders 2048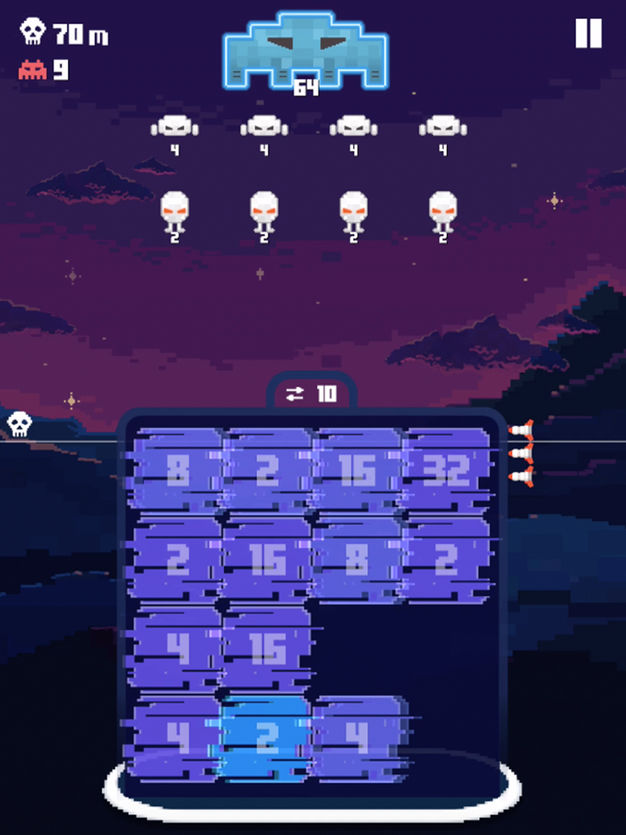 iTunes Description
Invaders 2048 is a classic shoot 'em up recreated with 2048 puzzle.
Merge the same blocks to build higher missiles and experience new invaders on the way.
Enjoy the classic pixelated enemy alien graphic just like the good old days.
Forum Thread: Invaders 2048 (by Cogoo)
---
Lifting Journey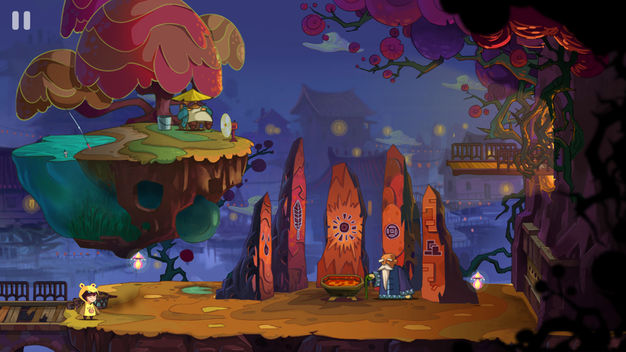 iTunes Description
Yuki and her dog Coco are each other's best buds in Balloon Town. They often play together until she got exposed to a digital gadget and got addicted to it. From then onwards Yuki neglected Coco and so he left and went on to play on his own. He was never seen again.

Gameplay
Lifting Journey is a digital illustrated 2D point and click puzzle adventure about a little girl going on a search for her missing dog. Using her ability of making balloon to solve puzzles and unfold the mystery behind.
Forum Thread: Lifting Journey (by Team FLUP)
---
Loop Loop Puzzle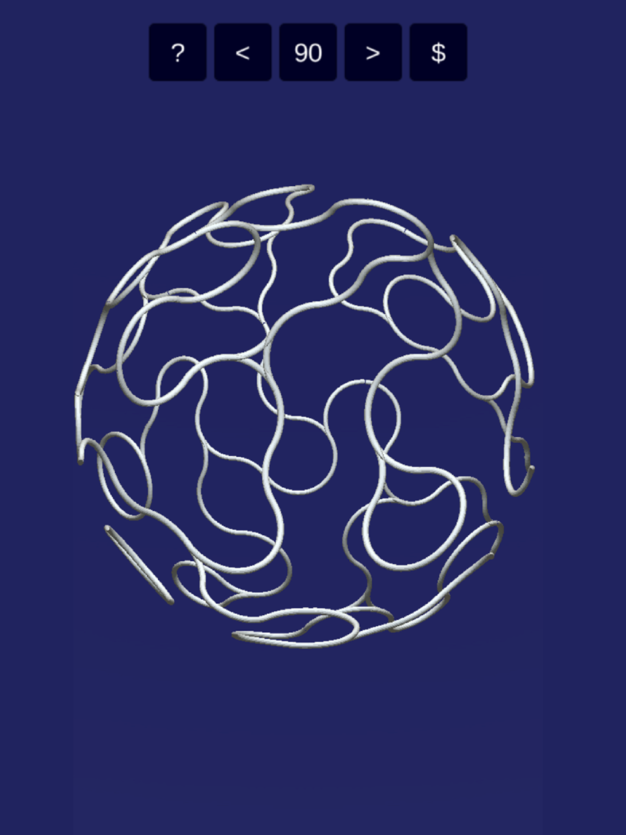 iTunes Description
Relaxing and challenging at the same time. Beautiful design. The end of the game is worth a screenshot.

Only once in a while an ad after you have finished a level. With one small donation you can get rid of the ads.

One hundred levels, from easy to difficult.
Forum Thread: Loop Loop Puzzle (by Marcelo Pars)
---
Match Mountain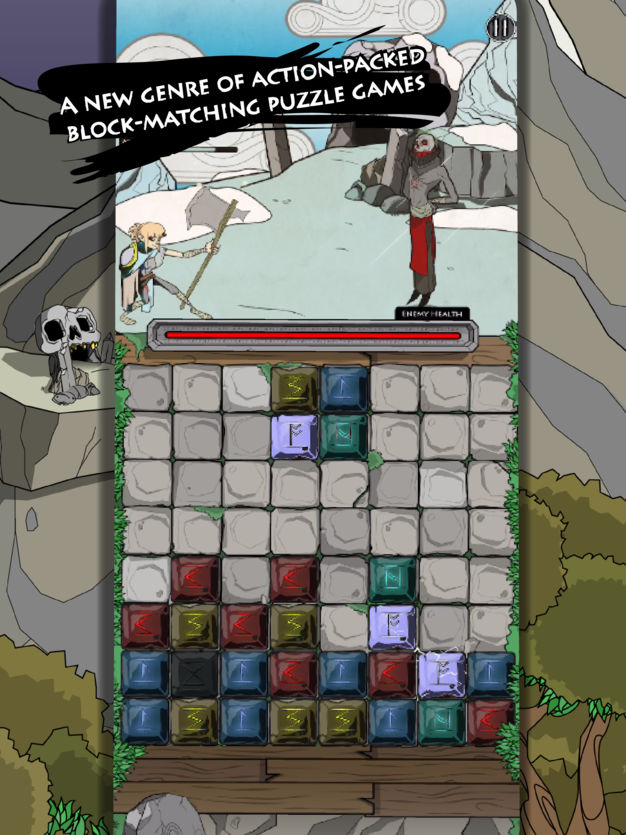 iTunes Description
Become the champion of Match Mountain by mastering a new genre of match-3 puzzle RPG. The former champion of Match Mountain has become corrupt and the Allfather has chosen YOU to defeat her and become its new leader. Wield the Allfather's power to defeat the evil minions inside the mountain and dethrone the corrupted champion.
Forum Thread: Match Mountain (by Bobby Rasmusson)
---
Motor Parkour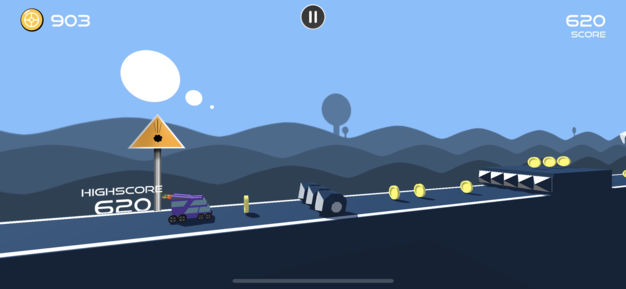 iTunes Description
Jump & Duck as you race through obstacles and perform Parkour with your cars!

– Tap Right to Jump
– Tap & Hold Left to Duck

Simple controls & Easy to Learn. Challenge yourself and get to the top of Global & Country Rankings to win free coins!
Forum Thread: Motor Parkour (by Spiel Studios)
---
Patterno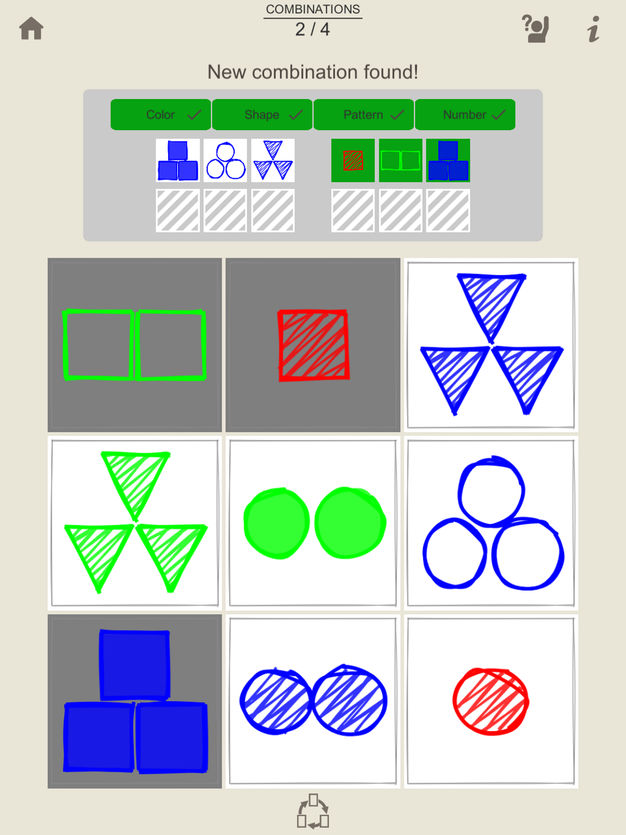 iTunes Description
PATTERNO is a game of observation and focus.

You play with a deck of cards. Each card has 4 characteristics (Color, Shape, Pattern, Number), and each characteristic has 3 variations.
Forum Thread: Patterno (by Mindtwist)
---
Pick 'Em Up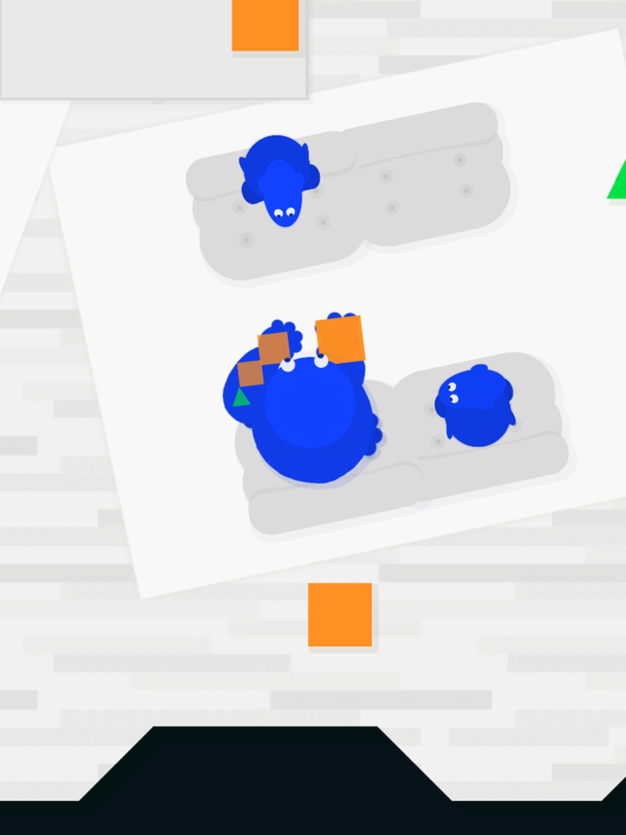 iTunes Description
Finally get around to organizing the stuff in your messy apartment! This is a game that is meant to be fairly relaxing, and easy to pick up and put down. It's there for when you're waiting for the bus or sitting on the toilet.

*Pick up and throw objects into piles until everything is organized.
*Apartments are randomly generated, so it's different every time.
*Sometimes you have pets! Some pets just hangout and some pets mess with your organization.
Forum Thread: Pick 'Em Up (by Scott Ethington)
---
Revolve8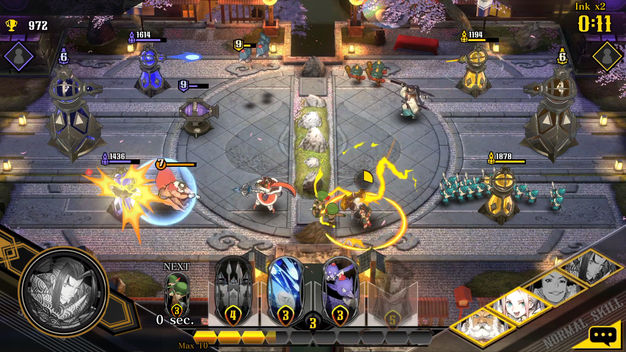 iTunes Description
■Basic Rules
Form a deck with 8 cards, use Heroes to destroy the opponent's Towers within 3 minutes.

■Cards
Build your deck with numerous types of cards:
Heroes, minions, buildings, magic…
The possibilities are endless!
Forum Thread: Revolve8 (by SEGA)
---
Room Escape in Voxels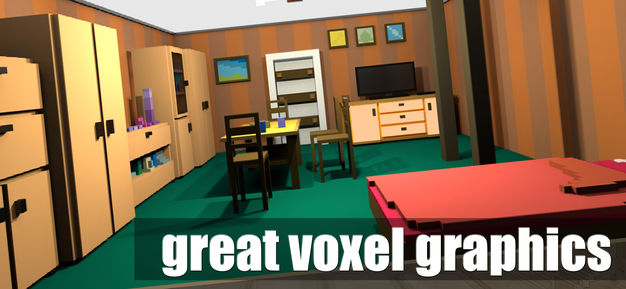 iTunes Description
Do you like the challenge? You must try this game and solve all riddles! It is a classic puzzle with many different unique game mechanics (point and click, hidden object, perceptivity riddle, logic brain teaser, mathematical puzzles and more).

All puzzles have been interestingly developed and often require a revealing look on how to solve it
Forum Thread: Room escape in voxels (by Two Hands Lab)
---
Spelling Go!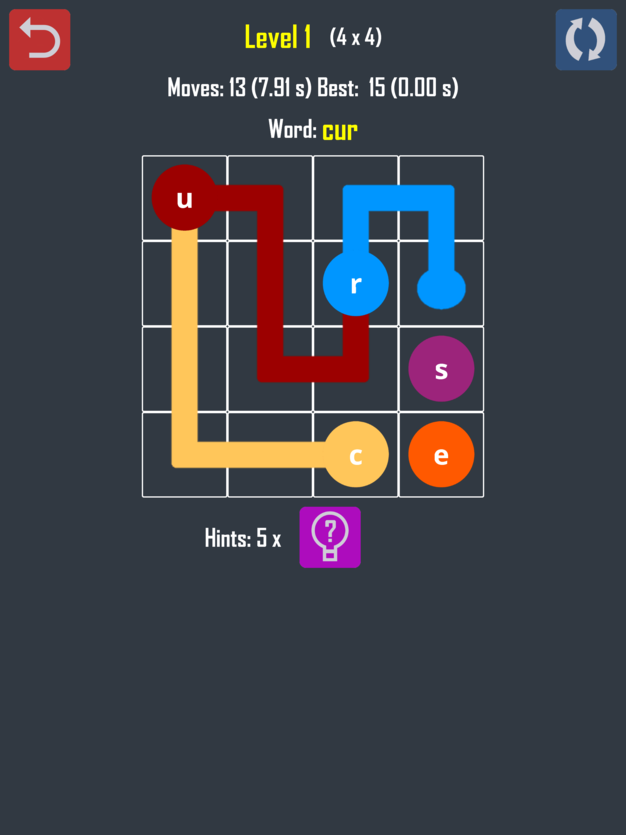 iTunes Description
Spelling Go! is a very simple, unique and challenging spelling bee word puzzle game with 4000+ unique puzzles and more coming. The goal of the game is to guess the word formed by the scattered letters or alphabets on a grid and then form a single spelling flow or link by connecting the letters in sequential order starting from the first letter and ending at the last letter and cover all the squares. You can use single finger to connect letters to form spelling flow or link and solve the puzzle by guessing the word.
Forum Thread: Spelling Go! (by Rocket Science Games)
---
Squish Machine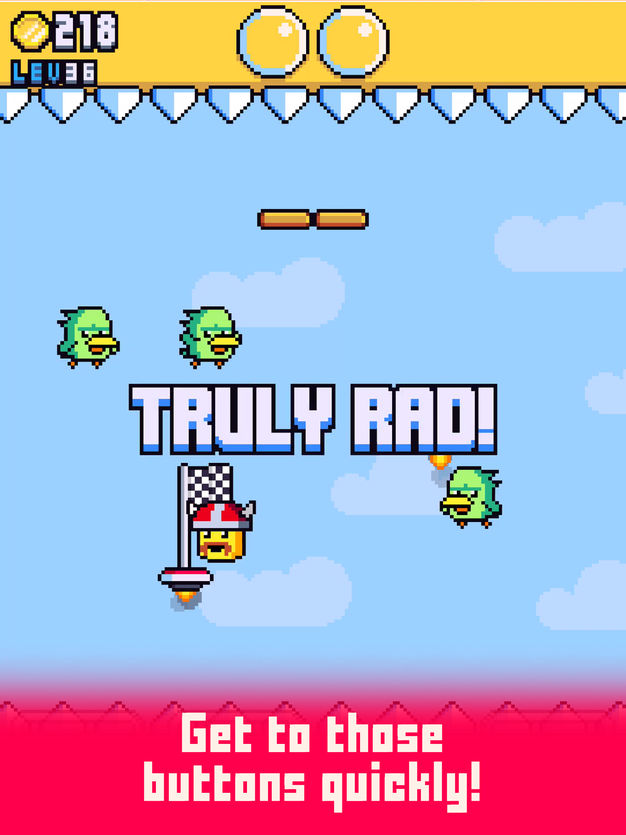 iTunes Description
Welcome to the Squish Machine! A machine designed only for squishing slow pokes who can't turn it off in time. Are you quick enough for this action puzzler?
Forum Thread: Squish Machine (by Brad Erkkila)
---
Sun Wukong VS Robot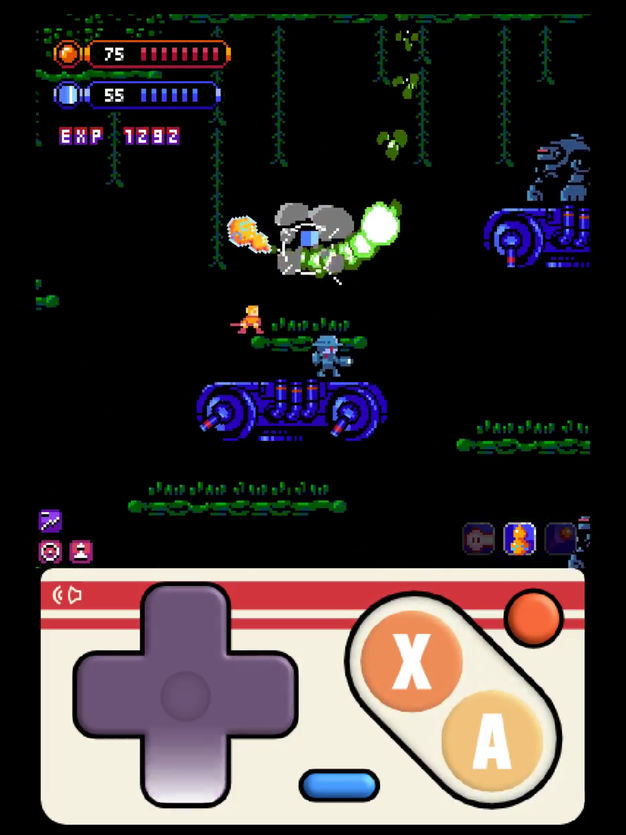 iTunes Description
– Play as Sun Wukong with classic platformer mechanics.
– Explore the side-scrolling maze with many rooms.
– Get experience points by defeat robot enemies.
– Awake abilities using experience points.
– Get skill by discover skill capsules. There are 3 skills and they are upgradable.
Forum Thread: Sun Wukong VS Robot (by yongbin yu)
---
Throne Quest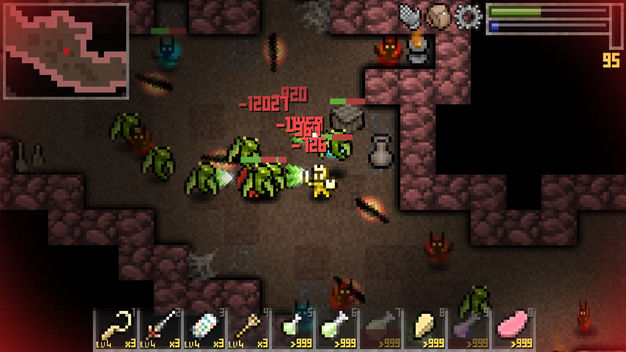 iTunes Description
Throne Quest is a language-less, seem-less open-world Action Role Playing Game (ARPG). Delve into the adventurous world full of dungeons and forts, fighting 90 types of vicious monsters and search for over 150 unique items of loot. Switch between 12 classes throwing your axes, fire, harps and even a djenty guitar in fast-paced combat whilst gulping potions and collecting drops to level-up and become a champion with one epic Quest- to claim the Throne held by demon boss in the central castle.
Forum Thread: Throne Quest (by Valorware LTD)
---
Tiny Cowpoke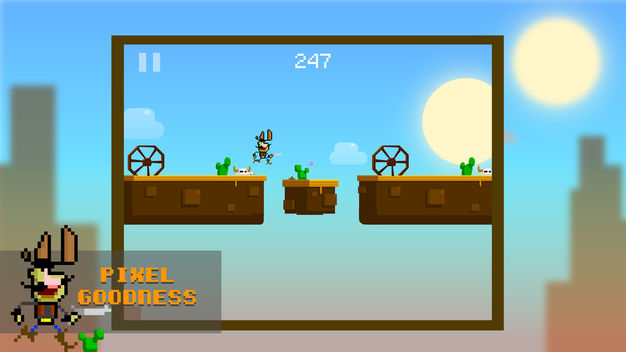 iTunes Description
Tiny Cowpoke is an endless runner packed with fast action pixel goodness. Try getting the highest score possible without falling.

– Simple one touch control for jumping
– Double jump to reach higher platforms
– Run through a western theme world filled with obstacles and more
– Post your high score to Game Center Leaderboard
– Beautiful high pixel resolution graphics
– Fast pace gameplay
Forum Thread: Tiny Cowpoke (by Take10 Animation)
---
Top Run: Retro Pixel Adventure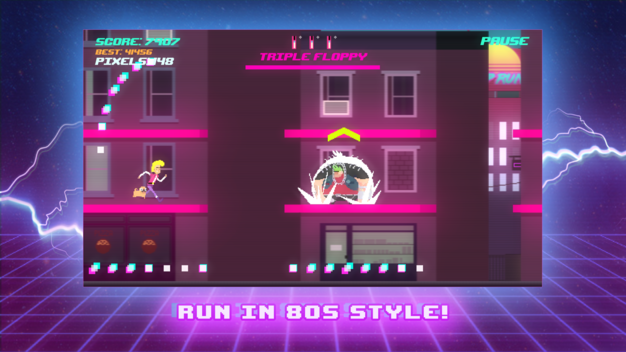 iTunes Description
Top Run is endless runner with platformer elements. Play as Kevin and his dog Buddy and make your way through the neon city full of dangerous enemies.

Unique oldschool style
It has everything we love: neon, pixel art, a bit of outrun, tiny piece of synthwave, scanlines, VHS effects. What else anyone would want in a retro arcade game?
Forum Thread: Top Run: Retro Pixel Adventure (by Mark Tityuk)
---
Waiting-Game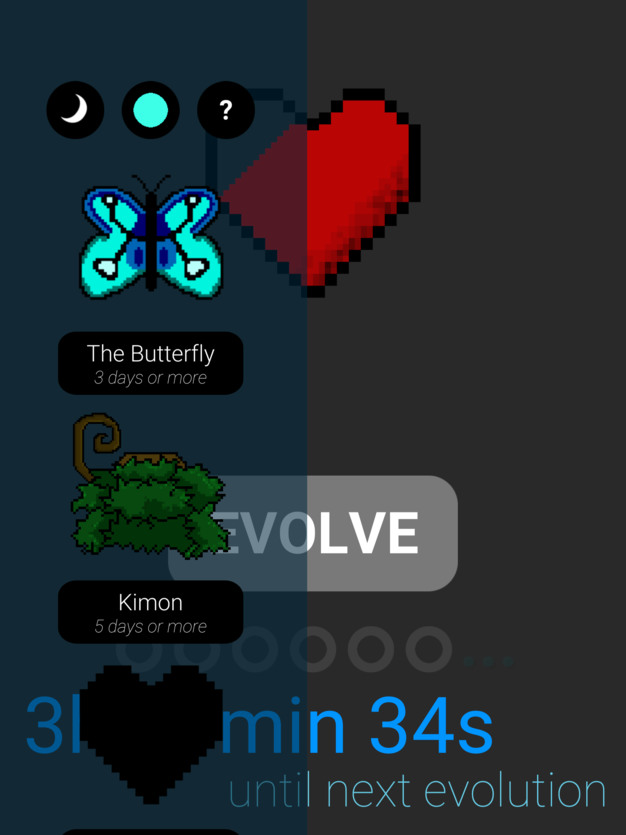 iTunes Description
Choose from 6 interesting "Things" and use your Evolution Dots to make them all evolve! But only the most patient ones have what it takes to unlock all 50 achievements!

Turn long waits into a game!

The Waiting Game was created to make waiting go faster. While waiting for a special event you can focus on your selected Thing evolving instead of getting frustrated by the wait.
Forum Thread: Waiting-Game (by Byngames)
---
Williams Pinball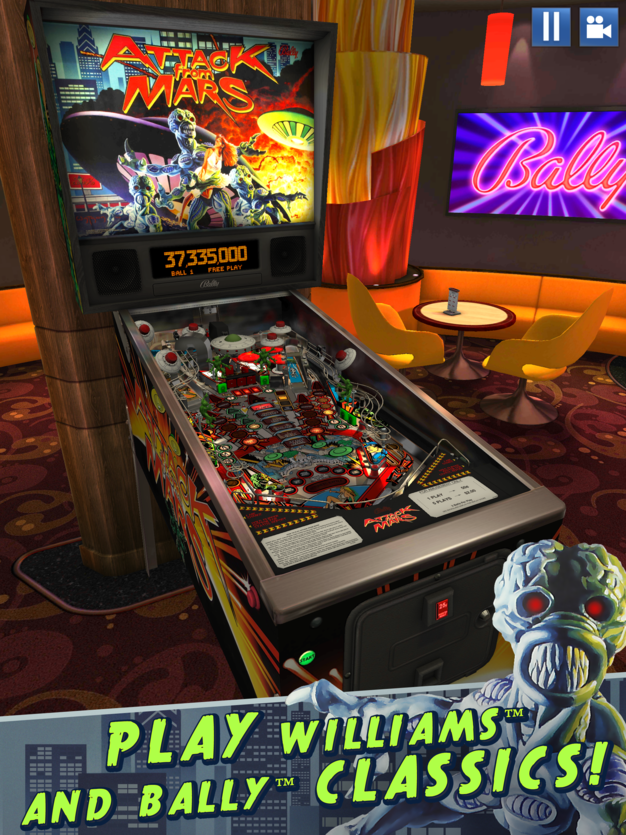 iTunes Description
Williams™ Pinball ushers in a new era of mobile pinball excellence, uniting pinball players around the globe with new multiplayer features!

Experience a dazzling collection of classic premium pinball tables such as Fish Tales™, Medieval Madness™, Attack from Mars™, Junk Yard™, The Party Zone™, Black Rose™ and The Getaway High Speed II™ with more tables on the way!
Forum Thread: Williams™ Pinball (by ZEN Studios)
---
Wingsuit Dude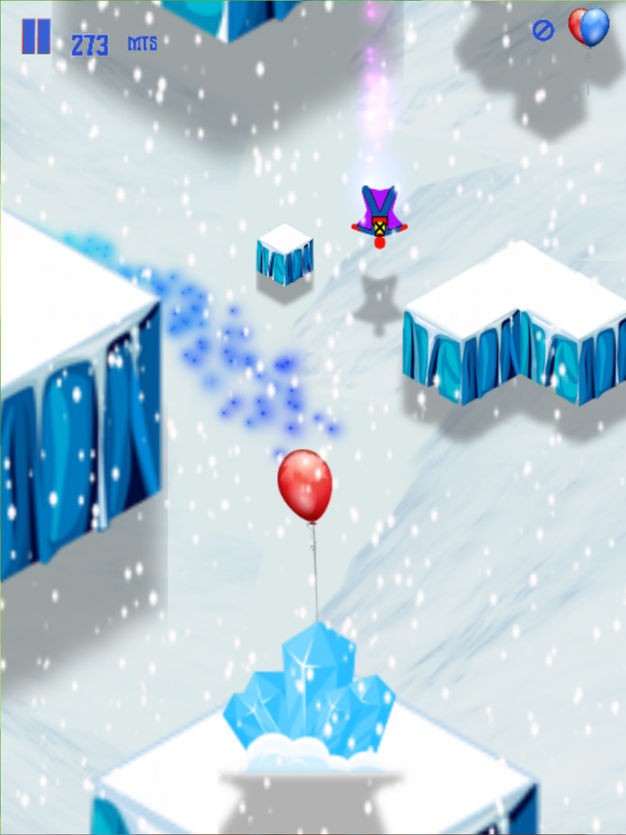 iTunes Description
WINGSUIT DUDE! Exciting new game of exhilaration! Take your 1st jump and dodge your way down the mountain.

Make it to the checkpoint balloons and be cheered on by fellow base jumpers as you weave through the rocky landscape and other objects to the grass plains and villages below.
Forum Thread: Wingsuit Dude (by Gumnut Games)
---