Last year saw Bandai Namco Entertainment make various Sword Art Online related announcements when it comes to gaming and the Switch is going to see a steady flow of games in the IP this year. On the mobile side of things, Sword Art Online: Memory Defrag (Free) is now celebrating its second anniversary with an event that is live today. This event includes login bonuses, upgrades, and improvements to the game. Watch the trailer for Sword Art Online: Memory Defrag below:
Sword Art Online: Memory Defrag's Guild system will let players fill out bingo cards to earn rewards. Multiplayer missions have been added in this celebration campaign alongside the Guild mission updates. Players will be able to upgrade guild page backgrounds using special rewards from guild missions. All players who login during this anniversary campaign will get a guaranteed 5* (or higher) character along with a 4* (or higher) weapon when Scouting. Players hwo log in on more than one day can earn a 6* Alice and up to 100 Memory Diamonds. This campaign brings back Break Battles as well to let you earn even more rewards.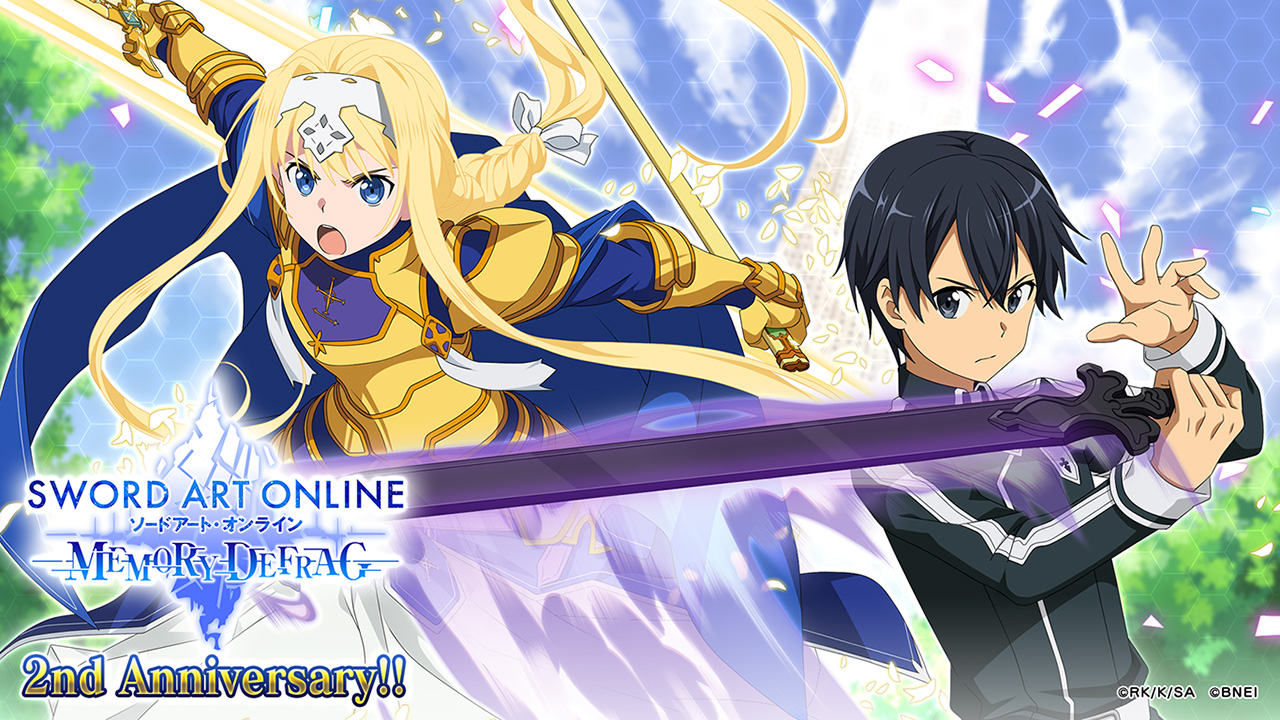 Do you play Sword Art Online: Memory Defrag often? If you do, make sure you jump into our forum thread for discussion around the game. Check it out here. Sword Art Online: Memory Defrag is available for free on the App Store and Google Play. Check out the official website here.