A couple of years back Polish developer Pixel Crow in partnership with This War of Mine ($13.99) developer 11bit Studio released a police-themed adventure game called Beat Cop onto the desktop platform, and as of today the game is now available for both iOS and Android devices. Its look and feel was inspired by those overly dramatic 1980s cop shows like Miami Vice and Hill Street Blues, with a twinge of humor that pokes fun at how obviously campy those shows look from today's point of view. I think you'll get a pretty good idea of the vibe of Beat Cop from the following trailer.
I love that style, but at its heart there is something much more serious about Beat Cop. It's a point-and-click style adventure game that has you patrolling several blocks of 1980s New York City. You'll do all the expected things a beat cop might do like writing parking tickets or chasing down a bad guy. What's so interesting though are the moral quandaries you'll encounter during your shifts. For example, if your shift is coming to an end and you haven't hit your quota of parking tickets, should you just start writing tickets for cars even if they're not in violation just to hit your quota or do you play it straight and face the consequences from your superiors? That's just on the light end of the spectrum of decisions you'll have to make, and Beat Cop can veer into some pretty heady territory. The developers have cited the tough decision making and moral grey area of Papers, Please ($7.99) as inspiration for Beat Cop.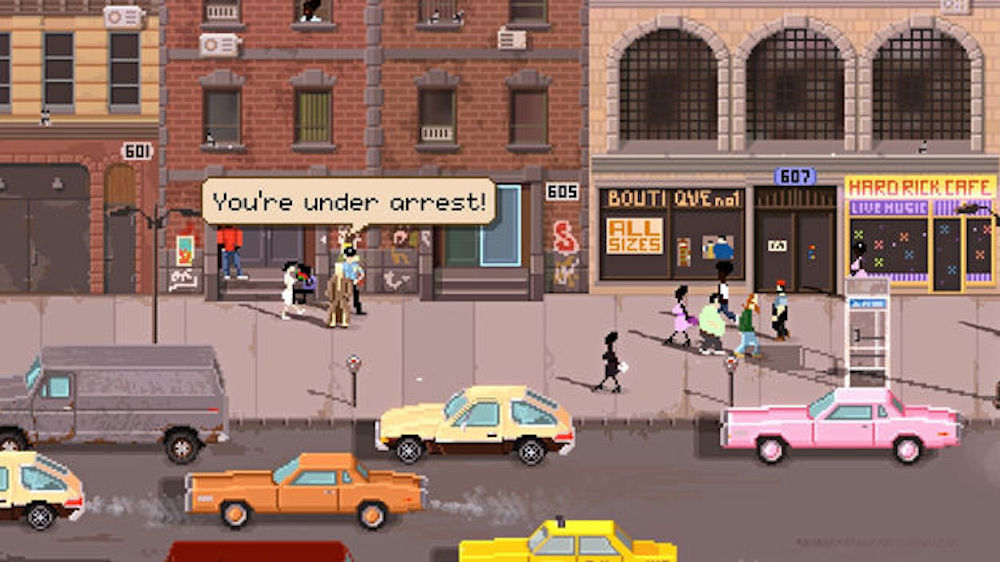 This is one of those games I've always heard great things about on desktop but never got around to playing because, well, I just don't play PC games all that much. But mobile? Yeah I play mobile games. You can grab the game on iOS with the link below for a one-time fee of $4.99 with no IAP, or you can get the game for Android on the Google Play Store where it's actually free to download and try with a $4.99 IAP to unlock the full game. Whatever your mobile platform of choice, it looks like Beat Cop will be a great fit for the touchscreen, and you can find some more impressions and discussion about the game in our forums.