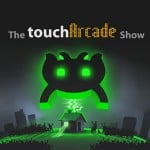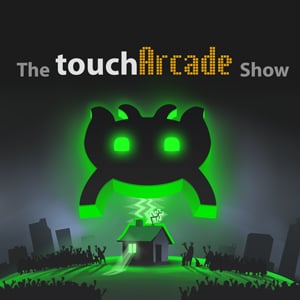 On this week's episode of The TouchArcade Show we kick the holidays off right by talking about… Jared somehow not having a Christmas tree yet? Despite hosting Christmas for his whole family? A real Christmas Mystery. Anyway, after going through some of the bigger news stories of the week we dig into a few new games: Fly THIS! (Free) which is a neat modern spin on Flight Control, Miyamoto ($2.99) which was totally not what we expected, Ninja Streak (Free) which wins this week's award for coolest idea that needs a better implementation and… an honorable mention for Tropico ($11.99).
Don't forget to shoot us emails with any questions, feedback, or anything else relevant or irrelevant to [email protected]. We read 'em all, and love decoding messages written entirely in emoji. As always, you can listen to us with the links below… And if you like what you hear, please subscribe and/or drop us a review in iTunes. Much appreciated!
As a companion to this audio podcast, we also do a video version of the same show that is exclusive to Patreon which allows you to see us playing the games we're talking about. Backers can view the most recent video episodes of the TouchArcade show by clicking here. Be sure you're logged in to see the latest content. For everyone else who is curious, you can check out our public patreon posts to see older episodes of the video podcast. If you like what you see, consider becoming a TouchArcade Patreon backer.
---
This week's episode of The TouchArcade Show is sponsored by Simile – Paint Like a Master (Free).
Think you don't have artistic talent? Think you can only draw stick figures? Think again. "Simile – Paint Like a Master" is the game that will help you create amazing portraits, landscapes, and still lifes with just your finger tips. It uses a simple technique pioneered in ancient Egypt, and mastered by da Vinci, van Gogh, and Escher. What's more, Simile is multiplayer capable, so you can spend quality time with family this Christmas working together on a masterpiece. "Simile – Paint Like a Master" is free to download from the iOS App Store and works on all iPhones and iPads with iOS 11 or higher. Visit savethemachine.com for more information.


Stitcher: The TouchArcade Show via Stitcher Radio for Podcasts
RSS Feed: The TouchArcade Show
Direct Link: TouchArcadeShow-381.mp3