Each and every day new mobile games are hitting the App Store, and so each week we put together a big old list of all the best new releases of the past seven days. Back in the day the App Store would showcase the same games for a week, and then refresh those features each Thursday. Because of that developers got into the habit of releasing their games throughout Wednesday or very early Thursday in order to hopefully get one of those coveted features spots. Nowadays the App Store refreshes constantly, so the need for everyone to release all on the same day has diminished. Still, we've kept our weekly Wednesday night format as for years that's the time people knew to check TouchArcade for the list of new games. And so without further ado please check out the full list of this week's new games below, and let us know in the comments section which games you'll be picking up!
---
AA Stack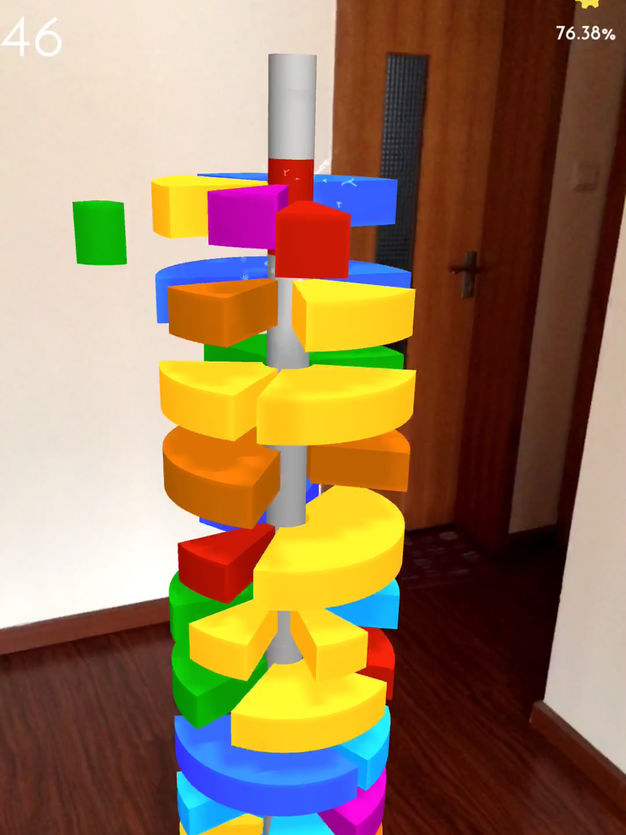 iTunes Description
Fresh addictive puzzle for torturing yourself from developer of "99.99%".
For torturing yourself again!
Torture yourself again and again!!
Forum Thread: AA Stack (by YINJIAN LI)
---
Brain Foxed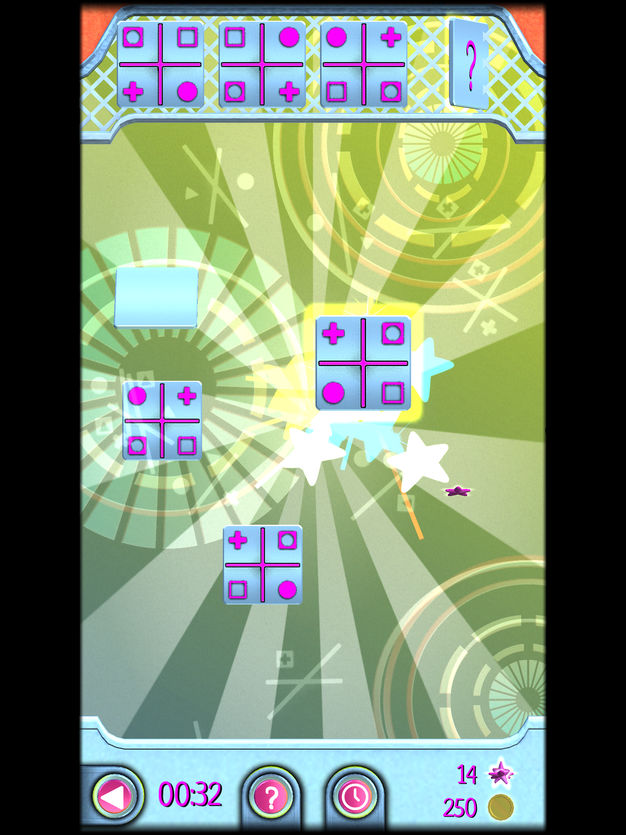 iTunes Description
* Brain Foxed is a multiplayer game – are you smarter than your family, neighbors and friends?
* Numbers game is all about…numbers! There are few dozens different types of number sequences and you are required to find the next element in them. Try to solve as many as possible in 90 seconds, but beware – sequences become harder as you progress!
Forum Thread: Brain Foxed (by LitMagic)
---
Calculator 2: The Game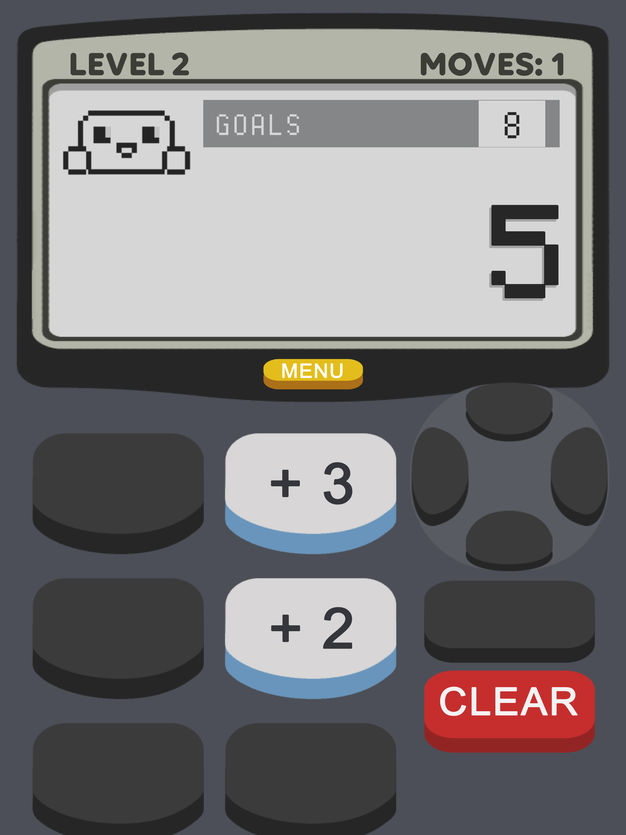 iTunes Description
The much anticipated sequel returns to Calculator: The Game is here! The world has been taken over by the Clicky virus and only one person can stop it … that's you … you're the one person.

The only person.

Use you're trusty new state of the art SM-1K calculator and Dot, you're quick witted assistant, to track down Clicky and save the world!
Forum Thread: Calculator 2 : The Game (Simple Machine, LLC)
---
Catloons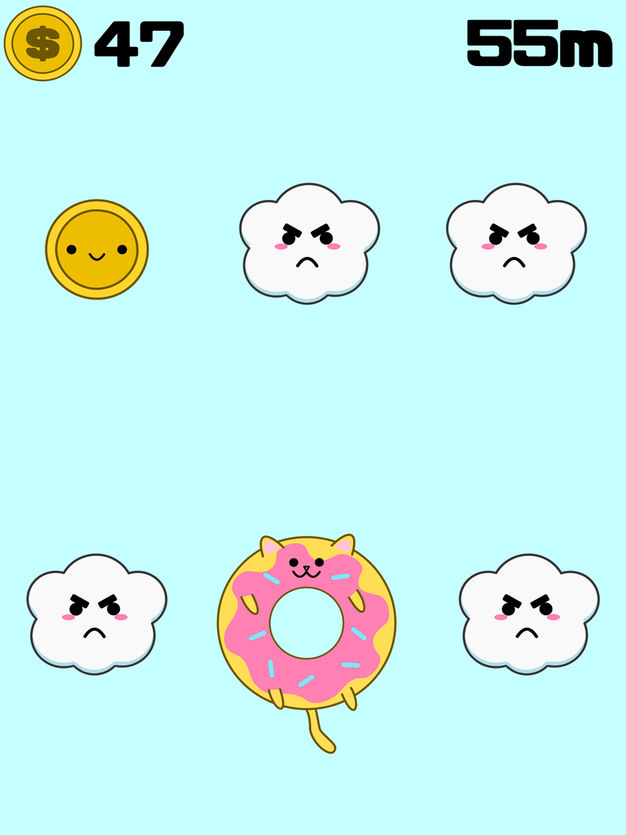 iTunes Description
Float to mew heights in this wacky endless floater! Avoid the angry clouds while picking up coins to unlock new Catloons. Collect power ups to help you float even higher!
Forum Thread: Catloons (by Patrick Watkins)
---
Command & Conquer: Rivals PVP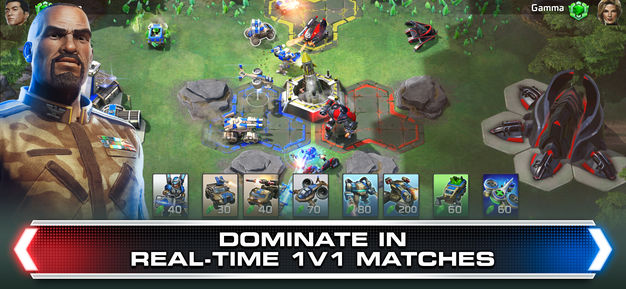 iTunes Description
Lead your army to victory in The War for Tiberium with Command & Conquer™: Rivals, the definitive real-time strategy game on mobile! Battle to dominate your enemy with Commanders from the Global Defense Initiative and Brotherhood of Nod. Customize your army with a unique commander, infantry units, and vehicles. Conquer opponents in one-on-one battles and strategically direct your forces to earn every victory. In this war, control is power.
Forum Thread: Command & Conquer: Rivals PVP (by Electronic Arts)
---
.Connect.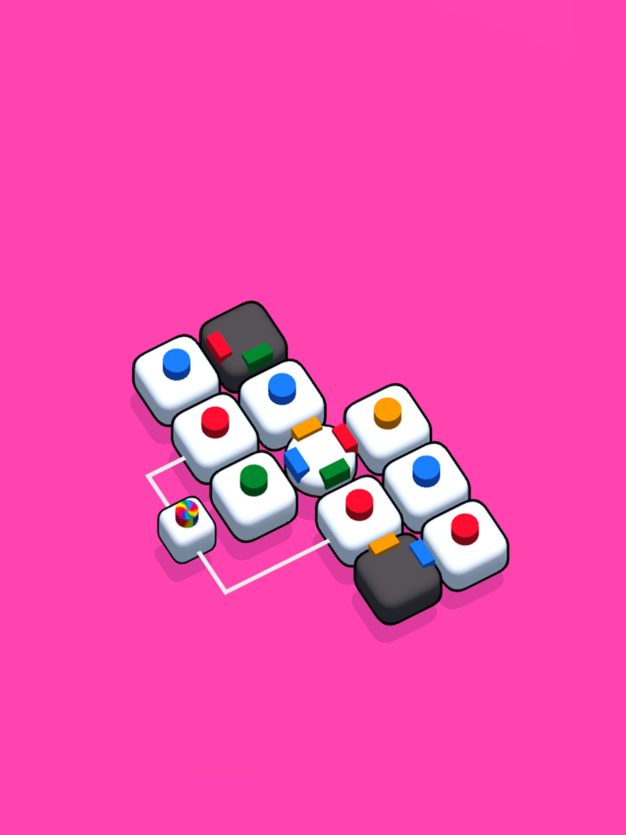 iTunes Description
.Connect. is all about joining same color dots together. BUT , it is not your regular color match game!
No match 3 or match 4, Two blocks or Twenty, connect them all!
Forum Thread: .Connect. (by Kishor Berde)
---
Cute Pet Adventure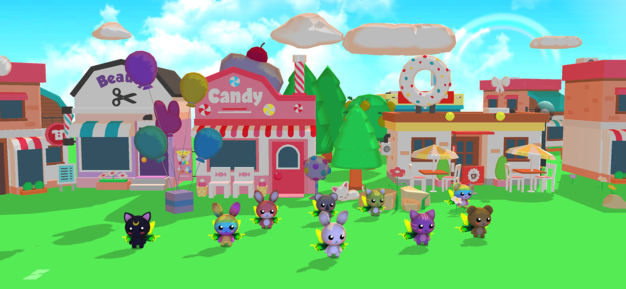 iTunes Description
Super cute pets develop adventure game is a casual game that combines various gameplays with pet simulation. The game has created a sweet and lovely world with cute and clear art style. Players will stay in the pet park, adopt a variety of cute pets, live together, grow together, and spend every happy moment with the pets,Cute pets adventure contains Bunny, Bear, Cat , have been waiting for a long time for you to play with them.
Forum Thread: Cute Pet Adventure (by Lcfeng)
---
Dream Trip – Arabela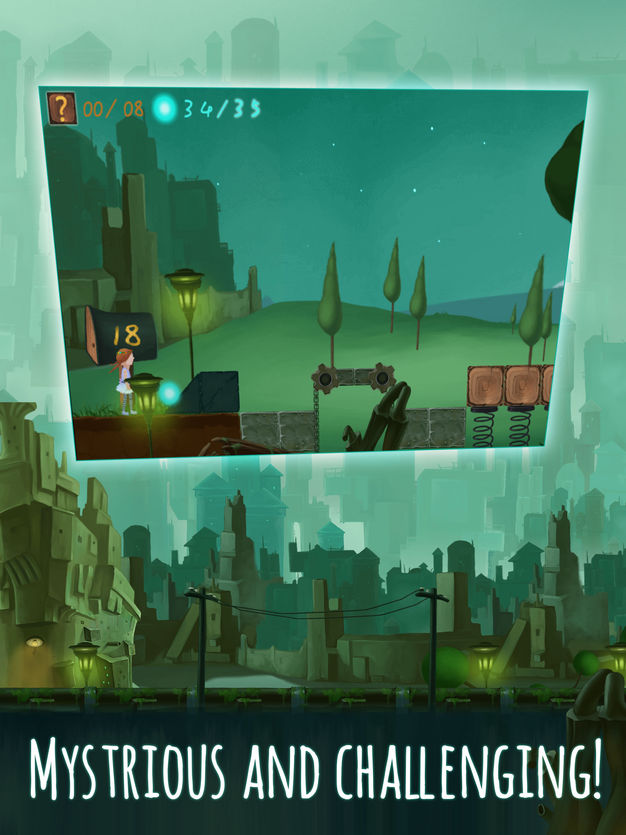 iTunes Description
Dream Trip is a puzzle game. The game is inspired by "loneness". Everyone has a lonely self. The hand-painted style picture is slightly sad.

Explore various scenes, find hidden elves in the screen, solve various puzzles, build a magical path, cross various obstacles, and help the little girl complete this magical dream trip.
Forum Thread: Dream Trip – Arabela (by R2GAMES)
---
Evo Cat Virtual Pets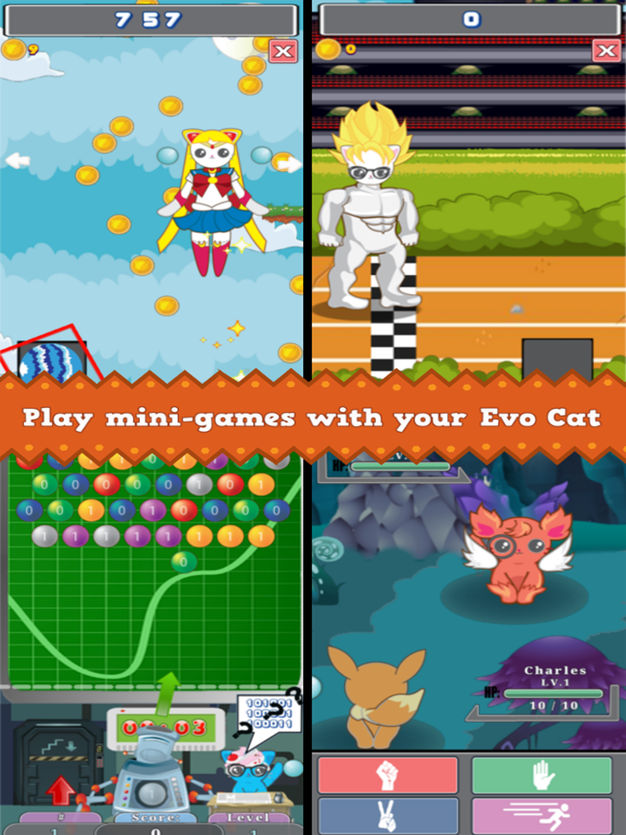 iTunes Description
With over 30+ different types of evolutions, Evo Cat Virtual Pets allows players to evolve their pets four times. A cat will first start as a Newborn then grow into an Infant > Child > Adolescent > and Adult as the final phase of evolution. Pet evolution depends on various stats such as Strength, Intelligence, Dexterity, and Luck.
Forum Thread: Evo Cat Virtual Pets (by Chiligames)
---
Faraway 4: Ancient Escape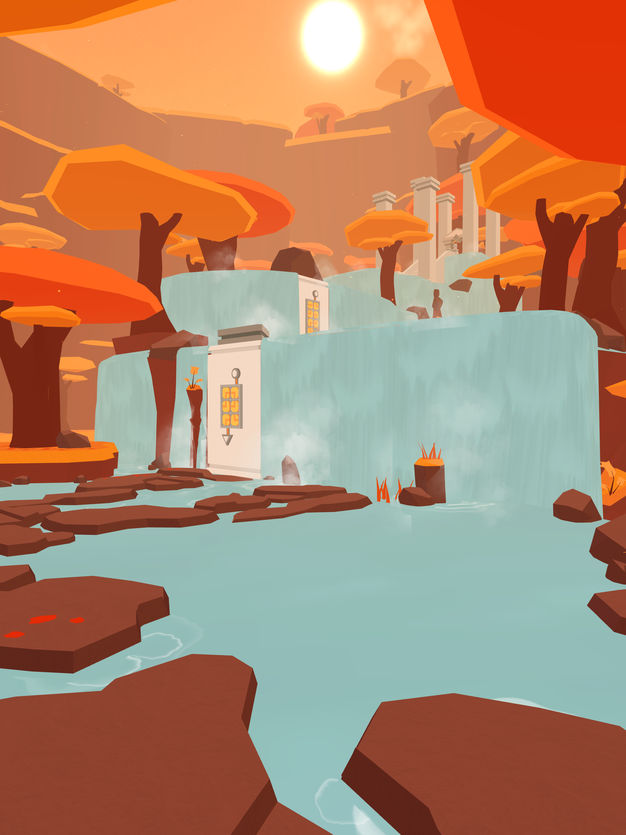 iTunes Description
Escape the all-new set of locations in Faraway 4: Ancient Escape, full of complex puzzles and a great new environment ready to be explored. This room escape game will challenge your puzzle solving and adventuring ability. Prequel to one of the all-time best escape games with over a million players! Dive into a captivating gaming challenge that will give you hours of mobile gameplay.
Forum Thread: Faraway 4: Ancient Escape (by Pine Studio)
---
Hit Knock & Toss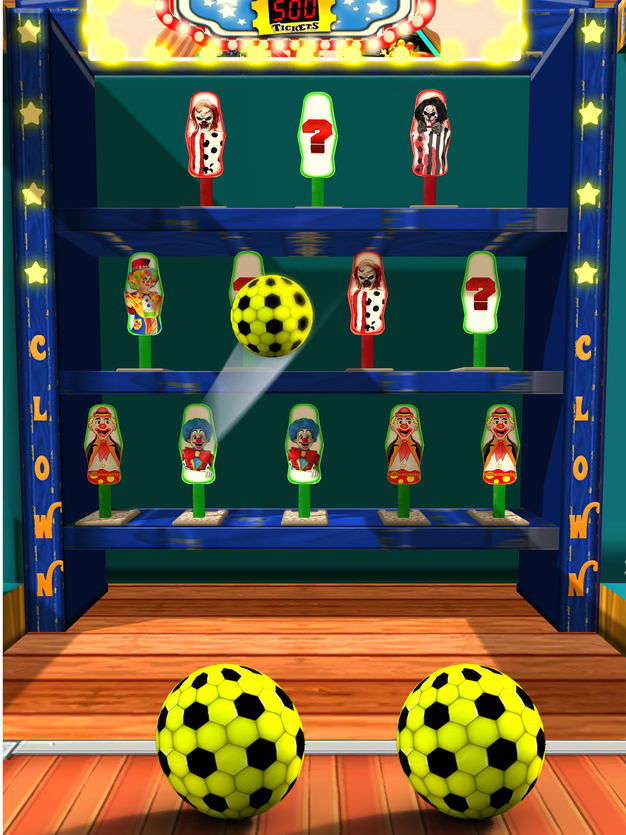 iTunes Description
If you like challenging mini games then get ready to be amazed by Hit Knock & Toss an addictive carnival game for all ages. Forget about Simulation, Action, Parking, Shooting and Puzzle type games!
In Hit Knock & Toss you can challenge your aim, hone your precision, and push your puzzle-solving skills to the next level in this insanely addictive game. Improve your weaknesses while aiming and throwing balls at piles of cans and beer bottles in this improved & polished all time classic Can Knock Down.
Forum Thread: Hit Knock & Toss (by Temok Studios)
---
The Holiday Junction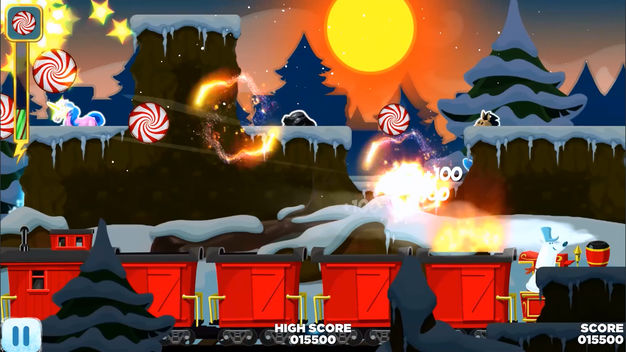 iTunes Description
The Holiday Junction: Jingle Edition is an action game that plays with one simple objective in mind: Turn toys into wrapped presents to get the highest score. With the help of Uffda, the Northern Spirit of Cold and Lefsa, and the Holiday Junction, can you complete this challenge before the train returns to Santa? Naughty elves stole Santa's new Christmas sleigh along with all of this year's toys. The fleeing foes were taken down with a giant candy cane, but the impact scattered toys all over the North Pole. Uffda will help raise the toys from the land, but The Holiday Junction crew needs your help to plunk the toys with Uffda's magical snowballs. These merry munitions instantly wrap presents and drop them into the train cars. We only have one day to rescue and return the toys safely, so don't delay! But be careful – a few dastardly elves are still on the run and will stop at nothing to spoil the holiday. Return the toys, avoid the coal, and SAVE CHRISTMAS!
Forum Thread: The Holiday Junction (by Game Gobblers)
---
Infinite Knights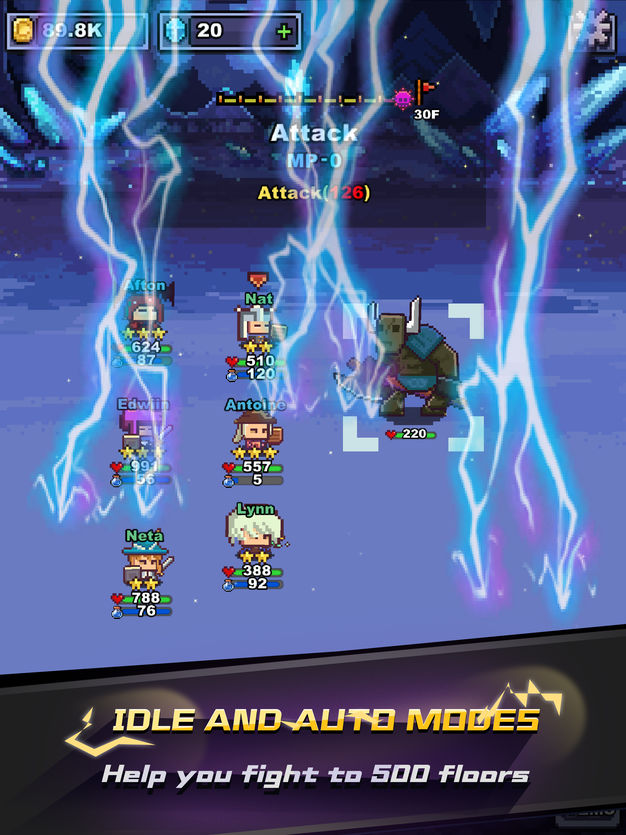 iTunes Description
The good King had died, and no one could decide.
Who was rightful heir to the Throne.
It seemed that the land would be torn by devils,
Or saved by a miracle alone —
And that miracle appeared in the countryside of the the kingdom:
The Sword in the Stone.
The one who pull the sword, will become the king and lead the knights to defeat devils.

Are you the one, who can pull up the sword?
Forum Thread: Infinite Knights (by Lemon Jam Games)
---
Marbloid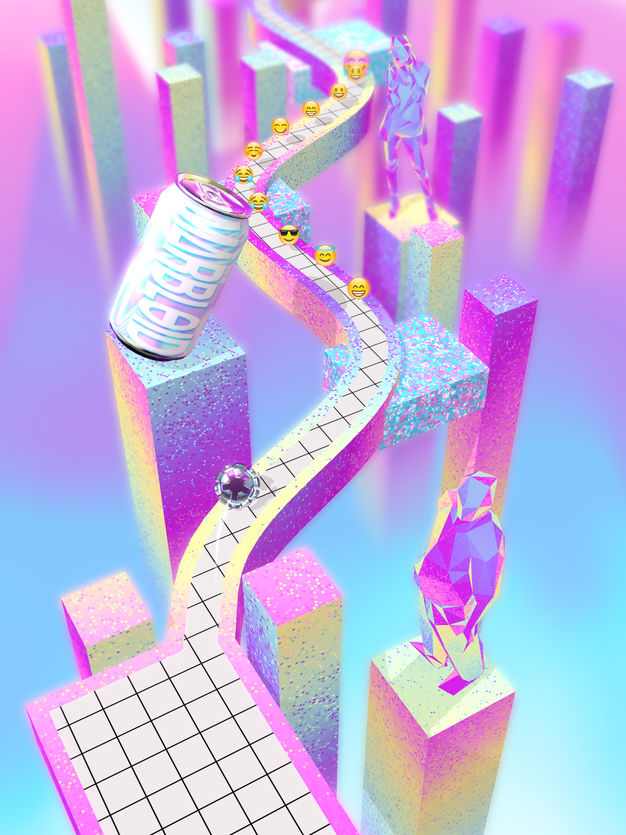 iTunes Description
Trip through the Vaporwave and do the Exit – MΔRBLΘID is a 3D marble runner like no other!

Play the restless mind of an entrepreneur, captured in a magic marble, on its journey to the ultimate goal: The Exit!
Forum Thread: Marbloid (by Supyrb)
---
Out of the Box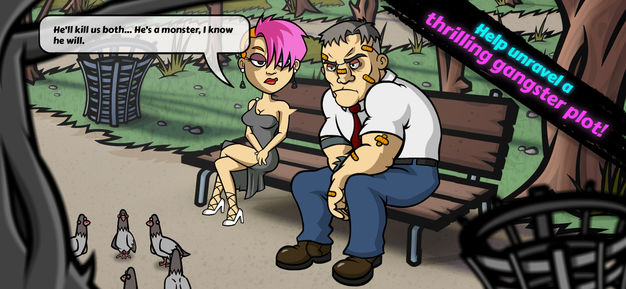 iTunes Description
Survive in a wild adventure comedy of gangster and criminals as a club bouncer! Out of The Box is a captivating thriller where you decide the fate of the peculiar customers of a luxurious nightclub in a never-ending race against the clock!
Forum Thread: Out of The Box: Mobile Edition (by Raiser Games)
---
Planet Blast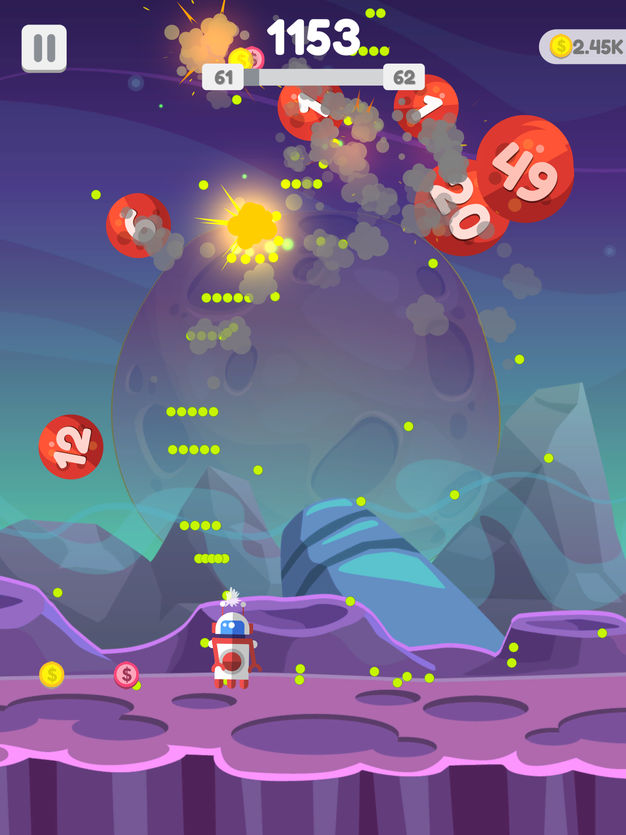 iTunes Description
PLANET BLAST FEATURES:
– Allow chose weapon
– Upgrade cannon to get high score and blast planet ,give you an unprecedented thrill!
– Shoot up all planet and destroy flying planet
– Earn free coins when you leave!
– Simple and smooth sliding touch operation!
– Specially designed exciting levels
– Easy to play' game for all ages.
Forum Thread: Planet Blast (by Li Xueke)
---
Pocket Coin Stack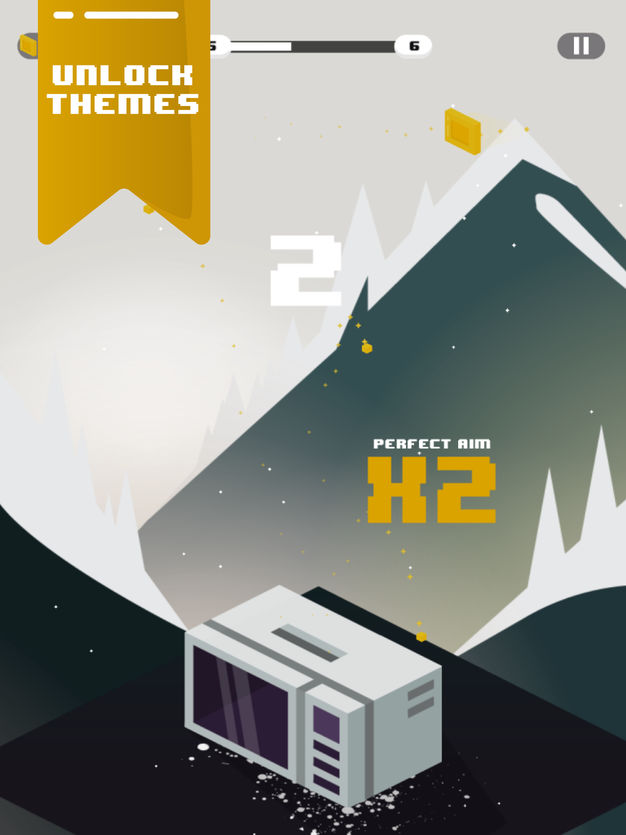 iTunes Description
Have fun paying for useless things! Like a wooden bucket. Does it help you in anyway? No. Is it fun? Heck YEAH. Just try this game and convince yourself. It's oddly satisfying.
Forum Thread: Pocket Coin Stack (by Crevasse)
---
PUKAH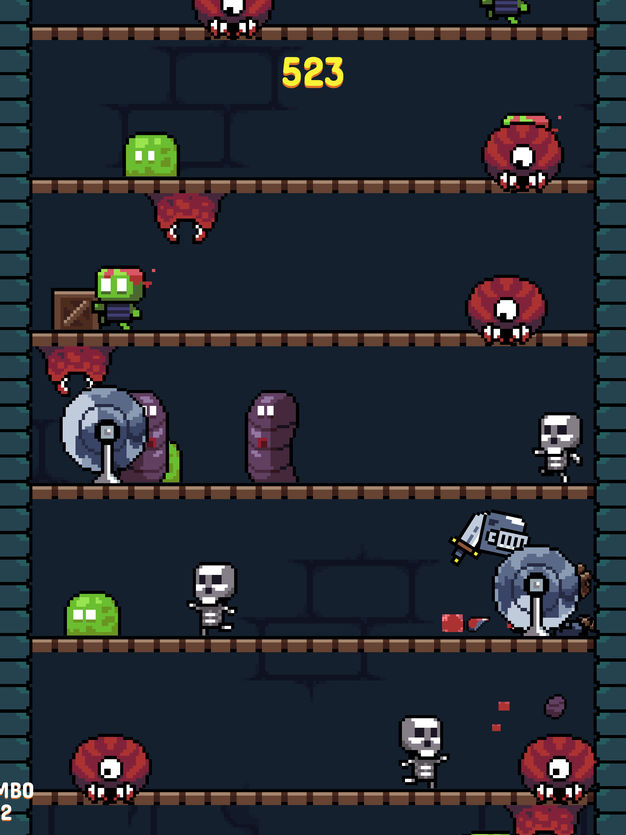 iTunes Description
Simple intuitive controls and rewarding feedback allow you to get into the game fairly easily while getting good score will require quick thinking and decision making from you.

– Discover unique methods of destroying various enemies around the same core mechanic.
– Use your head to make smart moves and get more points by getting combos.
– Don't be afraid to go down a bit, but not too much. After all, there's lava below.
Forum Thread: PUKAH (by Kirill Losev)
---
Rebel Inc.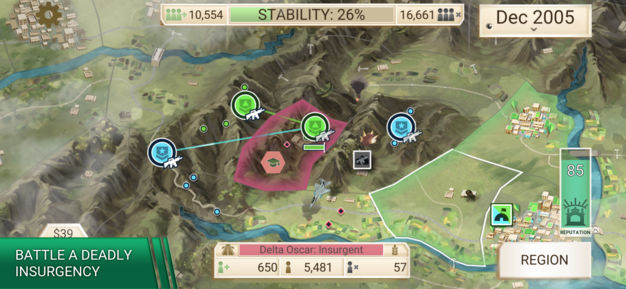 iTunes Description
Can you stop the Insurgency? Rebel Inc. is a unique and deeply engaging political/military strategic simulation from the creator of 'Plague Inc.'

The war is 'over' – but we all know that doesn't mean anything. To stabilise the country, you need to balance military and civilian priorities to win the hearts and minds of the people, whilst also stopping insurgents from seizing power!
Forum Thread: Rebel Inc. (by Ndemic Creations)
---
Showa Candy Shop 3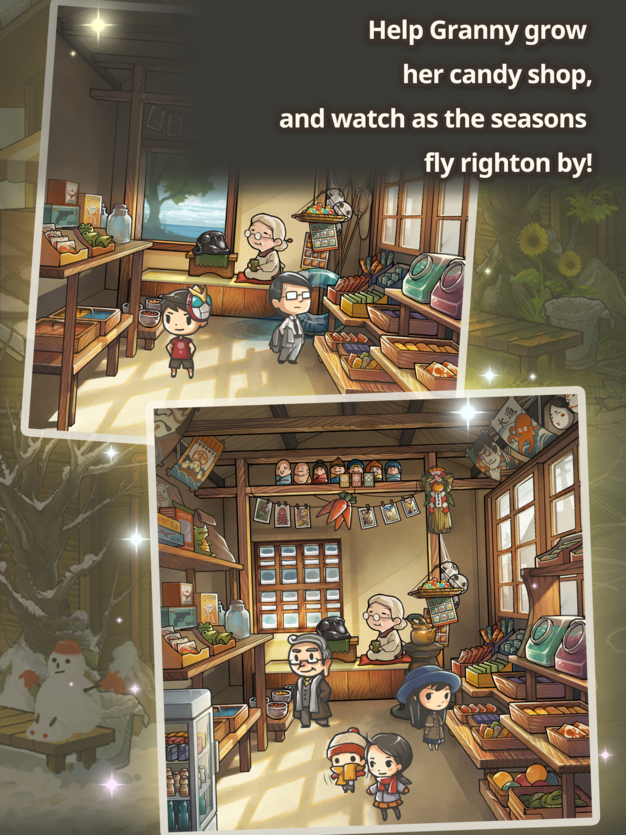 iTunes Description
Do you remember the good old days?
Back when things were a bit…nicer?
When everything seemed to sparkle in the summer sun?

Take a trip back to those golden days in this easygoing little
candy shop management game with a surprising amount of heart.
Forum Thread: Showa Candy Shop 3 (by GAGEX)
---
Slint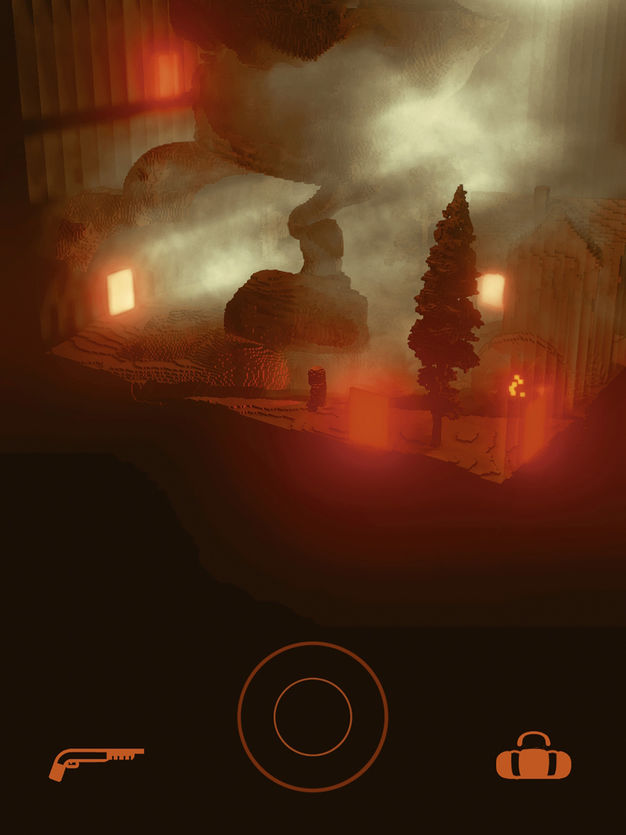 iTunes Description
Slint is a single-player adventure game set in a future, post-apocalyptic world. Solve environmental puzzles, capture illuminating animals, meet different characters and explore the ruins of a destroyed capital city, as a wanderer named Maynard.
Forum Thread: Slint (by Stroboskop)
---
Space Station Racer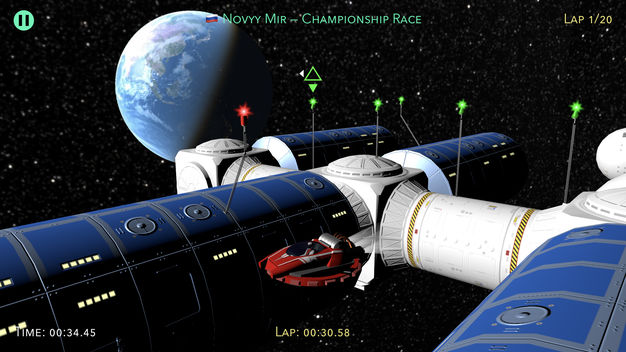 iTunes Description
Space Station Racer is a unique racing game that uses realistic space flight physics. Race around 12 different race courses located on imaginary space stations from around the world, using nothing but your powerful thrusters to accelerate, turn, and brake.
Forum Thread: Space Station Racer (by Georg Schwab)
---
Splotches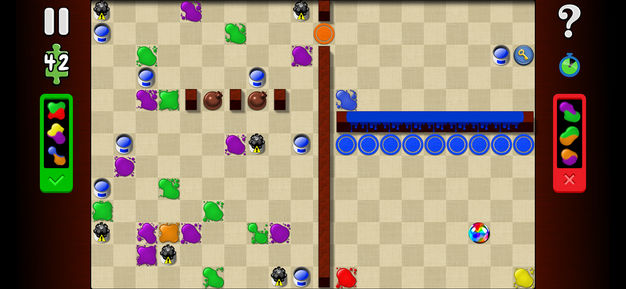 iTunes Description
Splotches is a bamboozlingly funtertaining puzzle game we lovingly crafted for the peoples. If you like globs of paint and explosions, Splotches is just the game for you! Mix together the primary colors red, yellow, and blue in any order to make a Brownsplosion. Spread the colors across conveyor belts, through portals, over filters, and into buckets on your quest to destroy the mythical Rainbow Orb.
Forum Thread: Splotches (by Jolly Crouton)
---
Synthwave Escape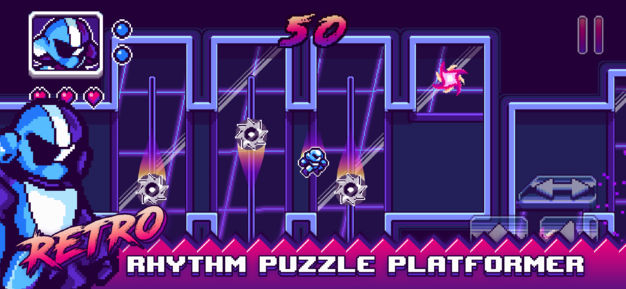 iTunes Description
Synthwave Escape is a Retro Rhythm Puzzle Platformer game with an 80s inspired Synthwave Soundtrack & Aesthetic.

Join Doc Grits' team of robots as they attempt to escape the Neon Bunker and defeat the heinously infamous Red Hawk. Use the Escape Bots' skills together to overcome challenges and make it safely to safety!
Forum Thread: Synthwave Escape (by Moby Pixel)
---
Transformers Bumblebee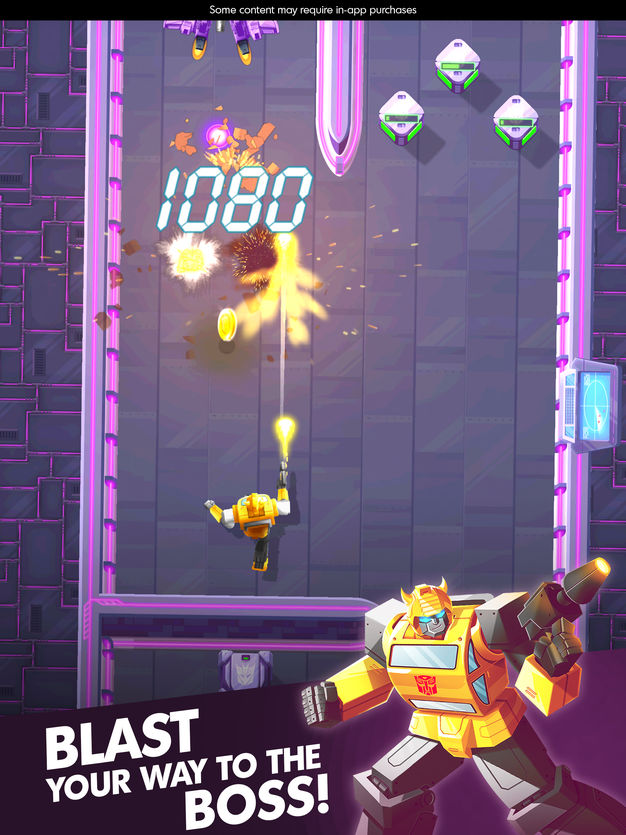 iTunes Description
The buzz is building for Bumblebee to save the world! Embark on an adrenaline-fueled adventure with thrilling car chases, explosive action and epic bosses! Race at high speed to the Decepticon bases, then convert into robot mode to blast your way to the boss!

Join the buzz in Transformers Bumblebee Overdrive!
Forum Thread: Transformers Bumblebee (by Budge Studios)
---
Twinfold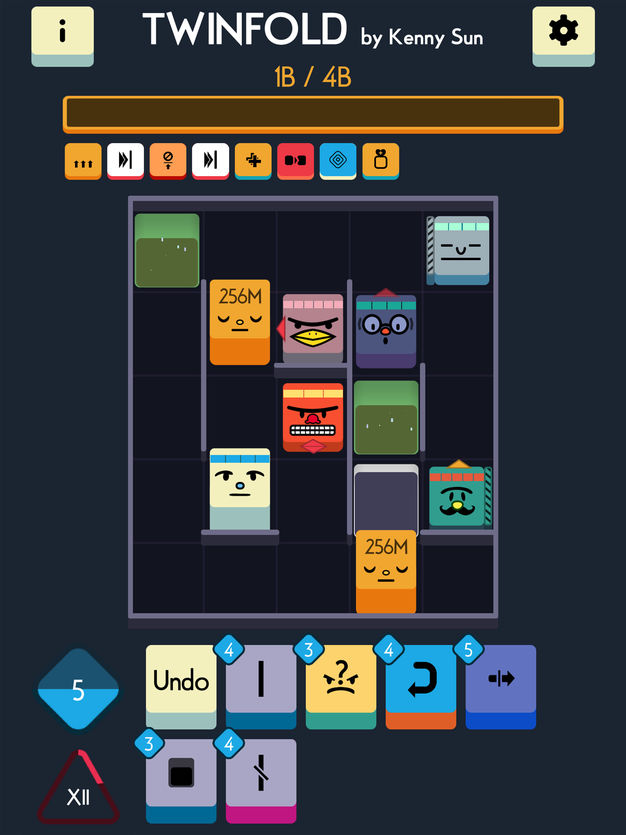 iTunes Description
Twinfold delves into the duplicity of duplication. A roguelike about merging golden idols and squashing angry faces. Manipulate a labyrinthine tableau with the swipe of a finger. Merge and munch on golden idols level up and gain game-changing abilities.
Forum Thread: Twinfold (by Kenny Sun)
---
World of Minesweeper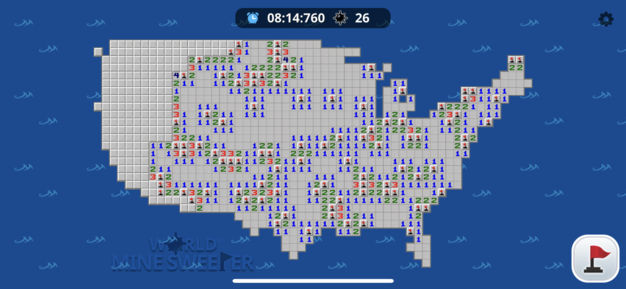 iTunes Description
World of Minesweeper is a classic, throwback PC game with a World Map twist.
Inspired by the original Minesweeper game written for many computing platforms since the 1960s.

COGOO INITIATIVE
Team Cogoo has created Minesweeper World Map as a small and humble campaign to help promote 2025 Completion Challenge and to raise awareness in our community. Whether you have 10 minutes, one hour, or plenty of time, you can help build a world free of land mines and promote the rights of landmine victims too!
Forum Thread: World of Minesweeper (by Cogoo)
---
Zeitnot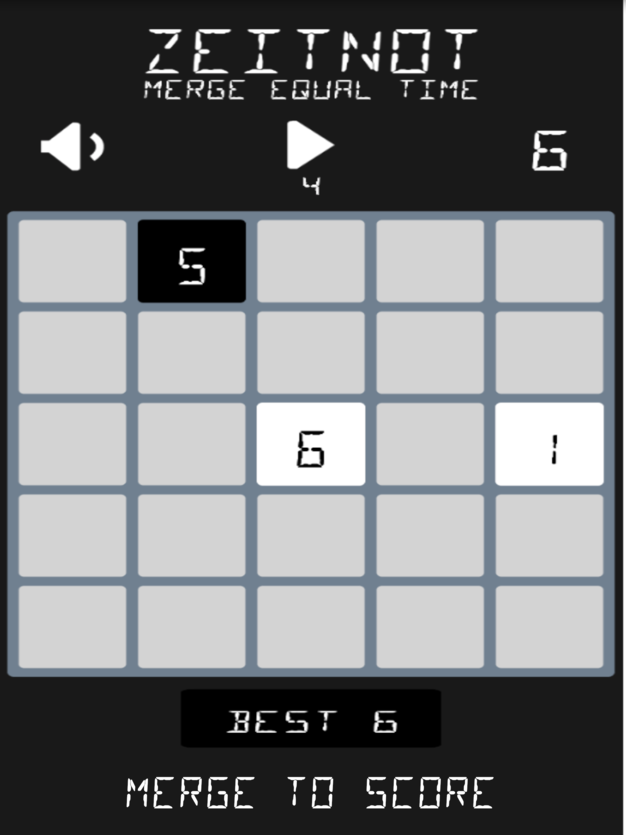 iTunes Description
Tick, tock. Swipe the tiles of time to merge equal seconds.
Zeitnot is a simple brain teaser based on the concept of time manipulation. Whether you are looking for a fun and casual way to pass time or a serious challenge with infinite possibilities, this is the puzzle game for you.
Forum Thread: Zeitnot (by Brian Nabiswa)
---
Zmath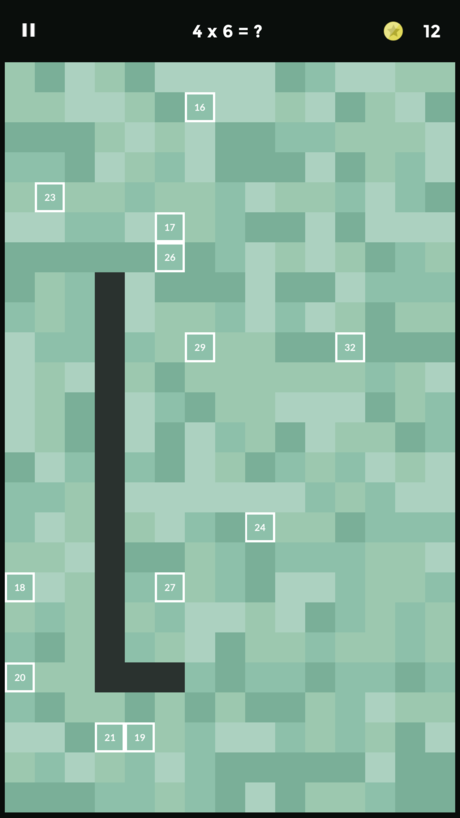 iTunes Description
Zmath is a fun twist on the classic Snake game we all know and love. Solve the math equation to find the right answer and watch your snake grow longer and longer… Swipe to sssslither your way to the right answer while avoiding hitting yourself, the walls or the wrong answer. Besssst of luck!!
Forum Thread: Zmath (by AntiSocialGames)
---
7Days – Decide Your Story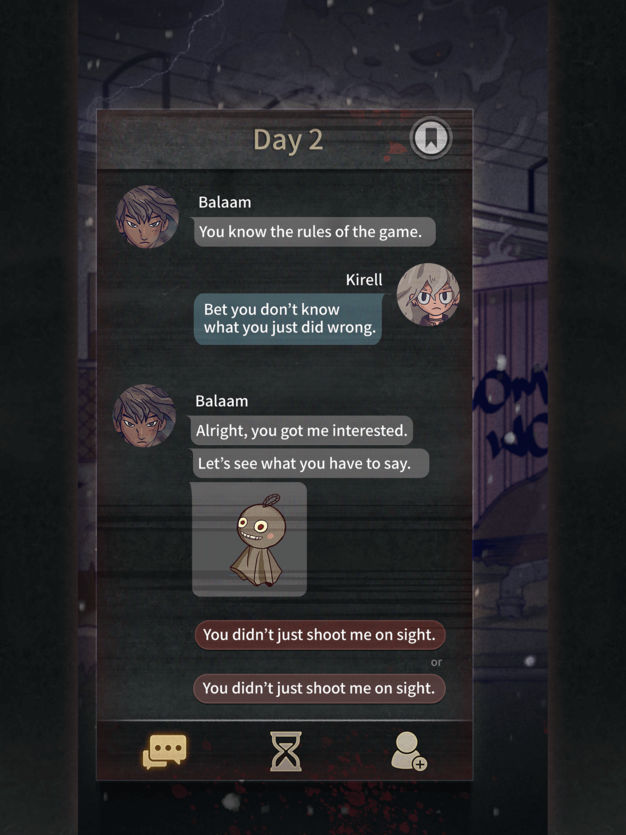 iTunes Description
Seven Days is a text adventure game enjoyable for all audiences, with uniquely styled illustrations. The game proceeds as a series of chats, and users read through the story as they make important decisions. The choices made determine the route the story takes.
Forum Thread: 7Days – Decide your story (by BuffStudio)
---