Each and every day new mobile games are hitting the App Store, and so each week we put together a big old list of all the best new releases of the past seven days. Back in the day the App Store would showcase the same games for a week, and then refresh those features each Thursday. Because of that developers got into the habit of releasing their games throughout Wednesday or very early Thursday in order to hopefully get one of those coveted features spots. Nowadays the App Store refreshes constantly, so the need for everyone to release all on the same day has diminished. Still, we've kept our weekly Wednesday night format as for years that's the time people knew to check TouchArcade for the list of new games. And so without further ado please check out the full list of this week's new games below, and let us know in the comments section which games you'll be picking up!
---
A Mortician's Tale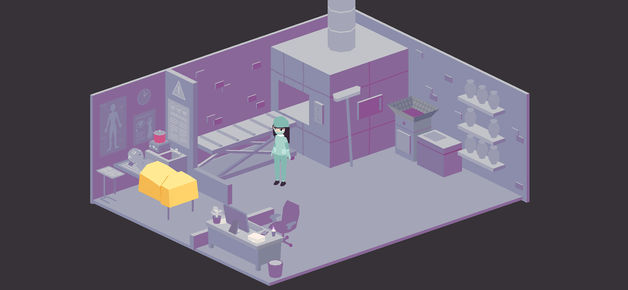 iTunes Description
Play as a mortician tasked with running a funeral home — preparing the bodies of the deceased, attending their funerals, and listening to their loved ones' stories.

Take on the role of recent funeral direction graduate Charlie as she learns the ropes of the business and industry. Prepare the bodies of the deceased (via embalming or cremation), attend their funerals and listen to their loved ones' stories, and interact with Charlie's coworkers, clients, and bosses.
Forum Thread: A Mortician's Tale (by Laundry Bear Games)
---
Assassin's Creed Rebellion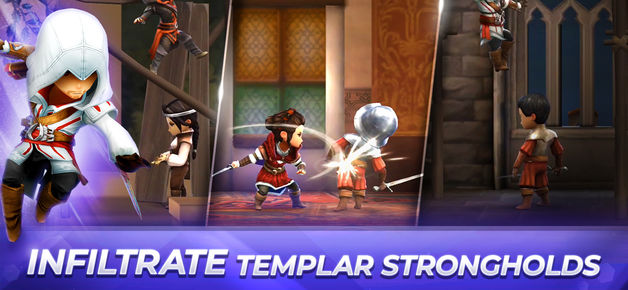 iTunes Description
Join Ezio, Aguilar, Shao Jun, and many different Assassins simultaneously for the first time ever!

Assassin's Creed Rebellion is the official mobile Strategy-RPG of the Assassin's Creed universe.

Exclusively developed for mobile, a new version of the Animus allows us to experience memories from the past and play with different Assassins simultaneously. Gather powerful Assassins in a single Brotherhood and unite against the Templars and the opression raging in Spain.
Forum Thread: Assassin's Creed Rebellion (by Ubisoft)
---
Bacon Escape 2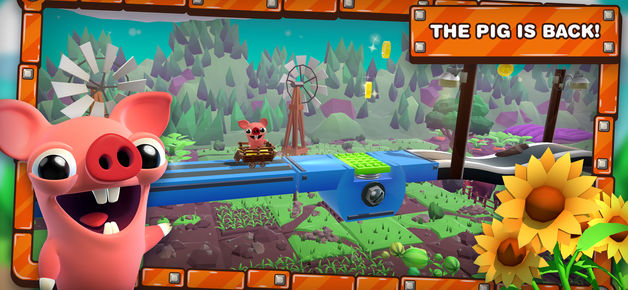 iTunes Description
Crashing down with his spaceship finding himself stranded on a fun planet he heads out on a quest to collect stars to repair his beloved spaceship to fly again and escape the planet. Collecting them can be very challenging, as the track is vicious and full of dangers. Through fire, lava, wind, ice and electricity he has to dodge giant hammers, sharp spikes, lasers and many new wacky obstacles to finish his quest.

Thankfully he has some new friends to help him such as the ninja caterpillar and ballerina pug who rides through the tracks with new and exciting custom vehicles. With easy to learn one-touch controls, varied levels and gameplay Bacon Escape 2 will entertain both new and experienced gamers.
Forum Thread: Bacon Escape 2 (by Illusion Labs)
---
Ben 10: Super Slime Ben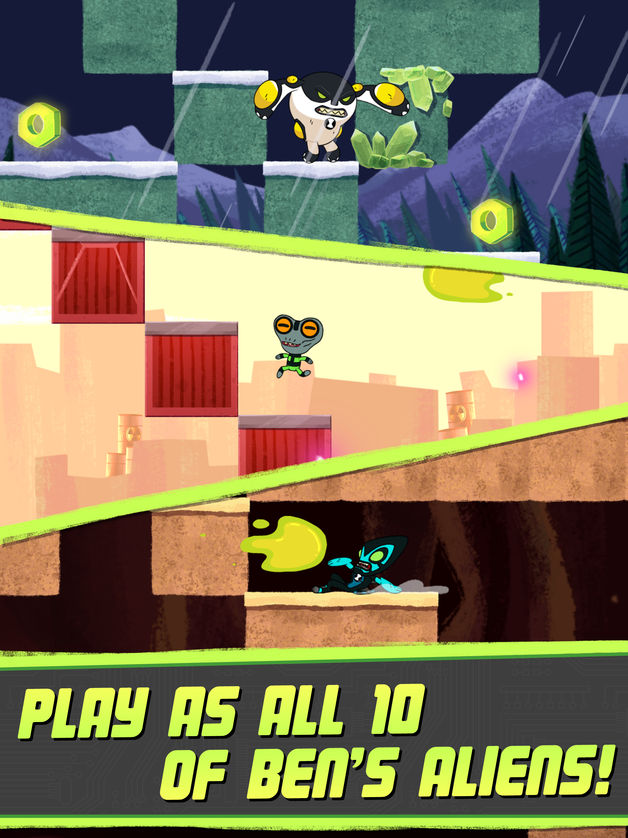 iTunes Description
Use Ben 10's alien heroes to battle your way through a wacky obstacle course in Super Slime Ben!

IT'S ABOUT SLIME
Run, jump and climb to outrun the slime! You'll face flying slimeballs, enemy creatures, disappearing blocks, and many other hazards as you try to escape. How high can you make it before the slime overtakes you?
Forum Thread: Super Slime Ben (by Cartoon Network)
---
Boat Basketball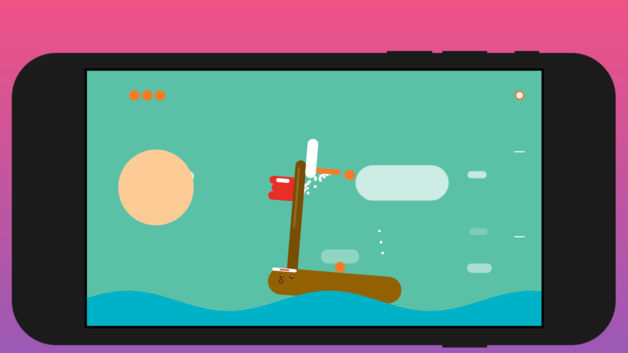 iTunes Description
Boat Basketball is a wobbly basketball arcade game, where you are a boat shooting hoops on a very wobbly sea.

Play through 105 hand-crafted single-player levels distributed amongst 11 theme areas, and you can also play against another opponent taking turns in a multiplayer mode.

Featuring 11 original tracks, Boat Basketball is both chaotic and soothing, challenging and relaxing.
Forum Thread: Boat Basketball (by Ricardo Fonseca)
---
Cannon Ship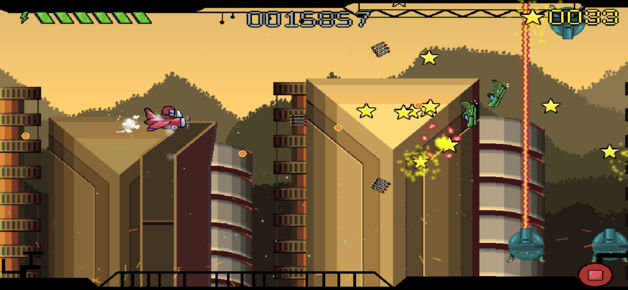 iTunes Description
Cannon ship is a classic shooter game but with modern touches! This is not another typical classic horizontal scrolling shooter game! It's impresive, great pure arcade game! You can upgrade your ship, destroy a bosses and many different enemies!

If you remember Arcade cabinet machine this game try remind these times! But this is not typical oldschool SHMUP game. It offers to you modern pixel art graphics, many particle effect, massive experience and many more.
Forum Thread: Cannon ship (by Two Hands Lab)
---
Cosmic Top Secret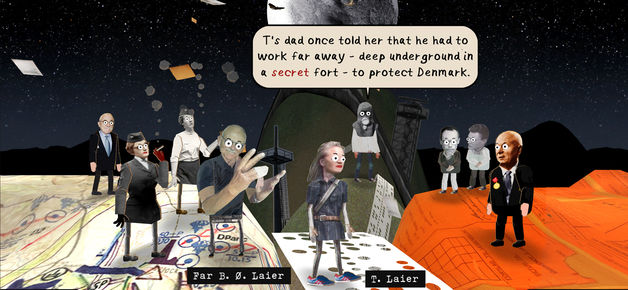 iTunes Description
AN UNFORGETTABLE TRUE STORY
Join T and a cast of 30 unique characters in a journey of discovery as she seeks to unravel the secrets surrounding her parents involvement with the Intelligence services during the Cold War.

REAL VIDEO FOOTAGE AND AUDIO
Cosmic Top Secret brings its story to life through real video and audio recordings, as well as dozens of documents and files from the Cold War era.
Forum Thread: Cosmic Top Secret Game (by Klassefilm)
---
Dealer's Life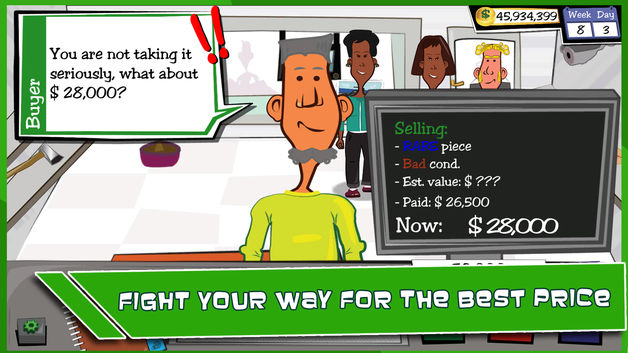 iTunes Description
Dealer's Life is a funny tycoon game where you manage your own pawn shop. Haggle with procedurally generated customers to buy and sell procedurally generated items!
Have fun for hours and use all your negotiation, psychology and management skills to create your pawn empire! Thanks to procedural generation and random events you'll never know what's coming next!
Forum Thread: Dealer's Life (by Abyte Entertainment)[+Lite]
---
Death Tycoon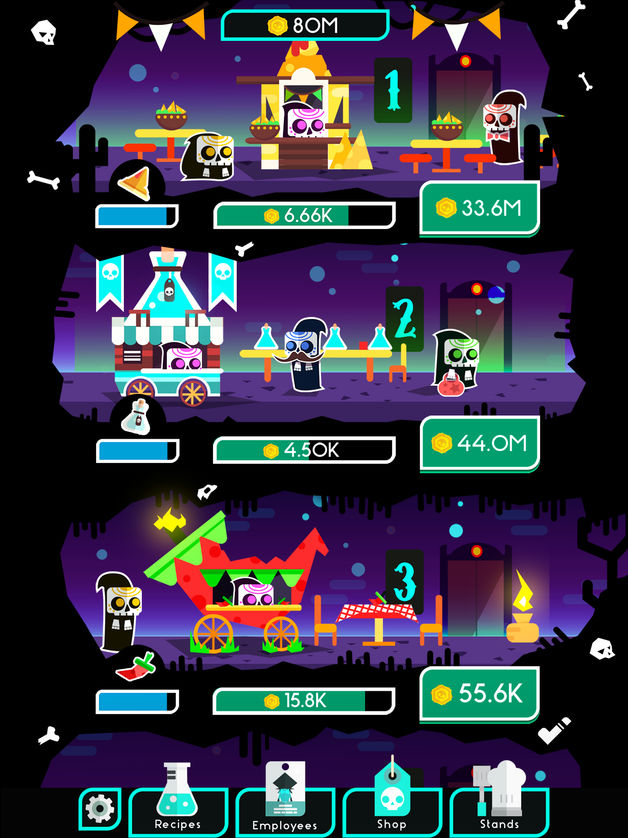 iTunes Description
Themed on the day of the dead comes this fusion of idle games, clicker games and money games: from rags to riches in the land of the dead!

Join the fun of the best money business adventure! Tap and tap like a tycoon clicker to be Magnate in the land of the dead! Open your restaurant chain in the Underworld to become an undead billionaire capitalist.
Forum Thread: Death Tycoon: Idle Billionaire (by Genera Games)
---
Factor Find
iTunes Description
Inspired by the classic Word Search and Sudoku games, Factor Find is a puzzle game about math! The rules are simple: solve puzzles by making target numbers with factors on the board. For example, make 12 from 4*3 or 2*6.

Factor Find is more strategic than it initially appears. With the right strategy, it's possible to solve even the most complicated puzzles without doing complicated math! Calculators might be better than people at simple arithmetic, but they could never solve a Factor Find puzzle!
Forum Thread: Factor Find (by Kennan Mell)
---
Flip or Drink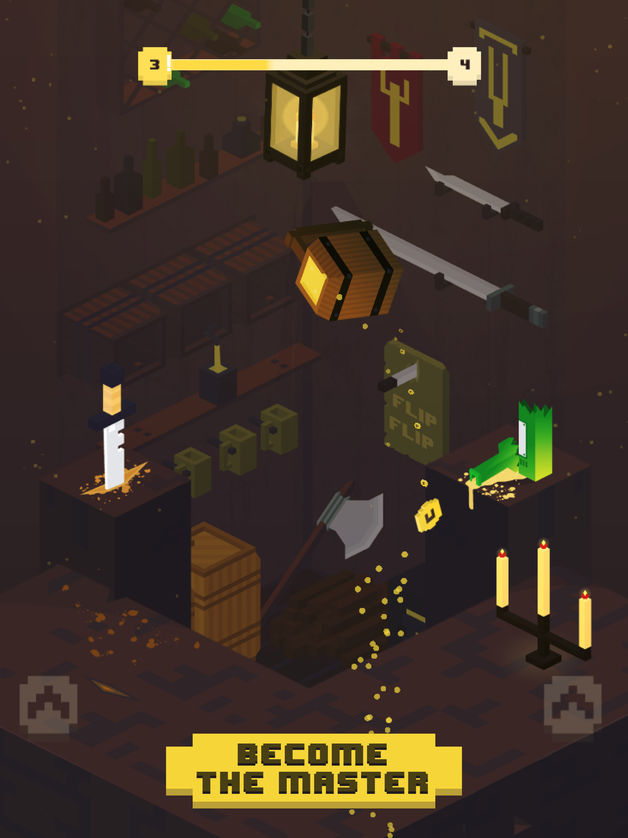 iTunes Description
You enter the inn, order some ale… flip or drink? It's up to you! Go back in time and enjoy a true medieval experience while having fun flipping stuff. It can't get better than this (maybe at Oktoberfest)
Forum Thread: Flip or Drink (by Crevasse)
---
Fluid Simulation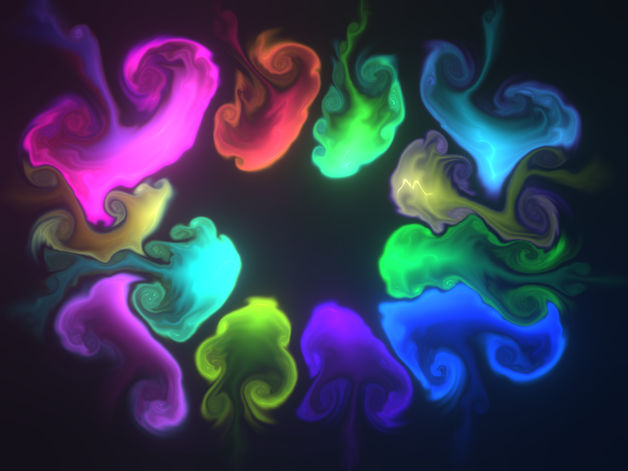 iTunes Description
Play with fluids with a touch of your fingers. Experiment with those swirling substances. Gorgeous visuals with bloom and specular reflections. Elegant user interface with lots of options to play with. You can change many parameters like resolution of simulation, vorticity, palletes, colors, whatever everything. Can help you to chill, relief this pesky stress from your mind and enjoy your moment of life, right now. When you first launch it you gonna be freeze by a beauty, that magnificence, that you have never ever seen before. Believe it or not you will become happy playing it, squeezing every seconds from it, to experience love and connection to our big universe.
Forum Thread: Fluid Simulation (by Pavel Dobryakov)
---
Fortress Kings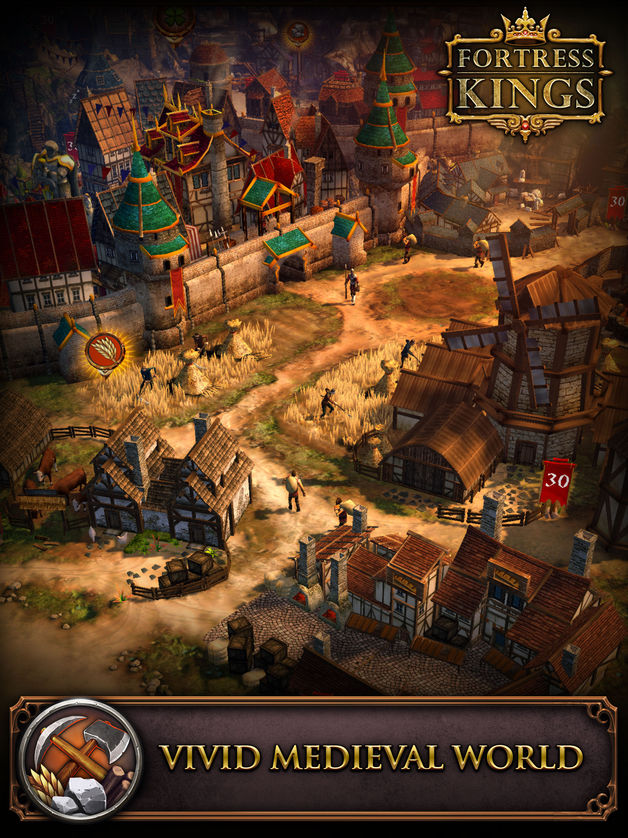 iTunes Description
Fortress Kings is an epic medieval strategy game that gives you the opportunity to become king of the kings! Experience a vivid and authentic medieval world with real time 3D graphics!

– INNOVATIVE BATTLE SYSTEM: Experience challenging PVP-battles while fighting your way to the center of the map where strong bonuses await!
Forum Thread: Fortress Kings – Strategy MMO (by XYRALITY)
---
Heavy Drone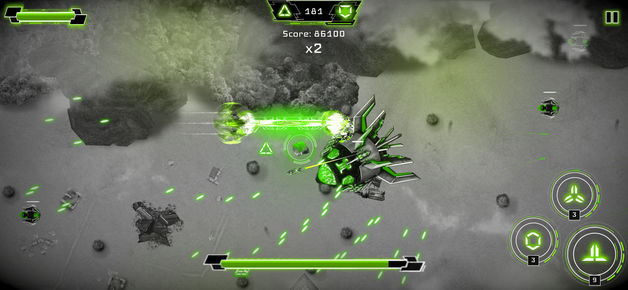 iTunes Description
A shoot 'em up classic in a new, original version! Feel how is it to be a battle drone pilot and save the humanity from an alien invasion. Swift actions, that will bring a real bullet hell upon you. Massive amounts of explosions. Hordes of various enemies. Fights with evil bosses and a workshop full of weapons of different kinds and types, modifications available and new drones to gain.
Forum Thread: Heavy Drone (by FlexCommerce)
---
Kingdom Rush Vengeance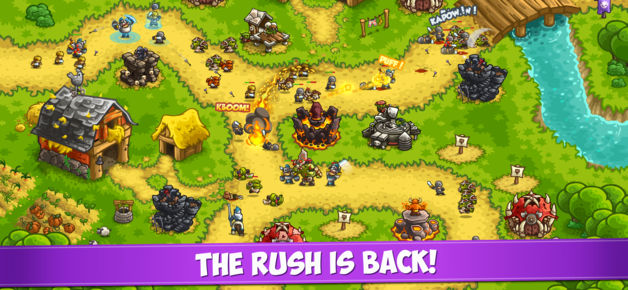 iTunes Description
Vez'nan the powerful almighty wizard has returned! Embark on an epic journey as you gather his army and fulfill his devious plans… muahaha. Get ready to show the Kingdom who the real boss is! Fight your way as you conquer the new and the good old realms. Face empires of mighty enemies and clash against supreme bosses in this classic tower defense full of humor and epicness!
Forum Thread: Kingdom Rush Vengeance (by Ironhide)
---
Knights and Glory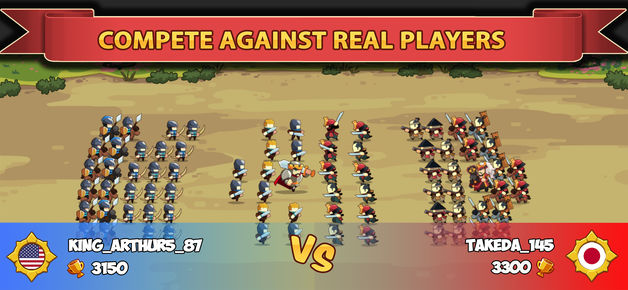 iTunes Description
Welcome to Knights and Glory, a place to showcase your strategic abilities to claim your victory among millions of people in a clash of clans and much, much more.

Collect and upgrade dozens of cards featuring a series of historical generals and advisors such as Arthur the Lionheart and Leonardo Da Vinci, as well as signature troops from medieval Europe and Asia, like The Knight Templar and Japanese Samurai.
Forum Thread: Knights & Glory (by FredBear Games)
---
Kolumno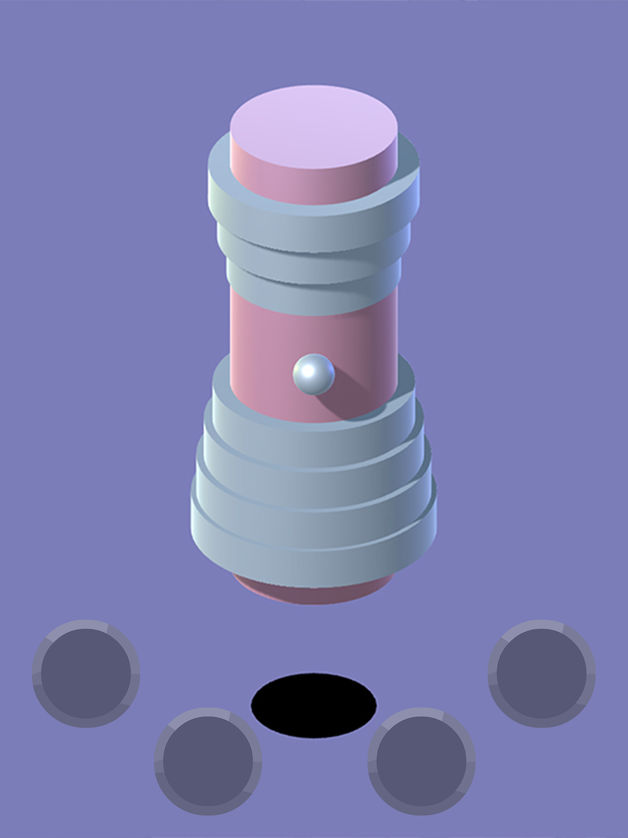 iTunes Description
Wait for the right moment and make the ball fall through the intricate columns. Does it seem easy for you? It isn't! Behind its apparent simplicity, Kolumno hides really challenging and fun game mechanics.

Kolumno, as other puzzle games, requires intelligence, planning, and patience, but the challenge doesn't stop there. It will also test your reflexes with puzzles that will require you to use special abilities such as: stopping mid-air, falling faster, making smaller or breaking the rings that make up the columns.

Don't let yourself be fooled by its minimalistic style and its relaxing soundtrack, Kolumno is one of the most elegant and challenging games in recent times.
Forum Thread: Kolumno (by DevilishGames)
---
Laws of Civilization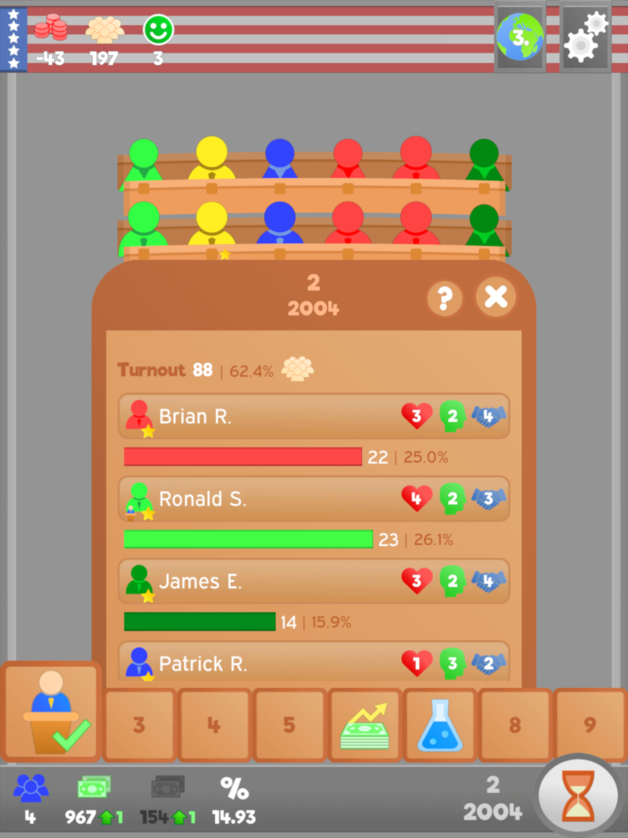 iTunes Description
Laws of Civilization is a turn-based politics game. Enter parliament and use democracy to approve important laws and rank among first countries in the world.

◉ Choose a party, promise actions to citizens and run for elections
◉ Approve or abolish laws with parliamentary votes
◉ Take care of lawmaker's experience, popularity and loyalty
◉ Corrupt concurrent politicians in order to win majority
◉ Build up relations with other parties and elect the president
Forum Thread: Laws of Civilization (by Damian Bernardi)
---
Monster Truck Crush Kings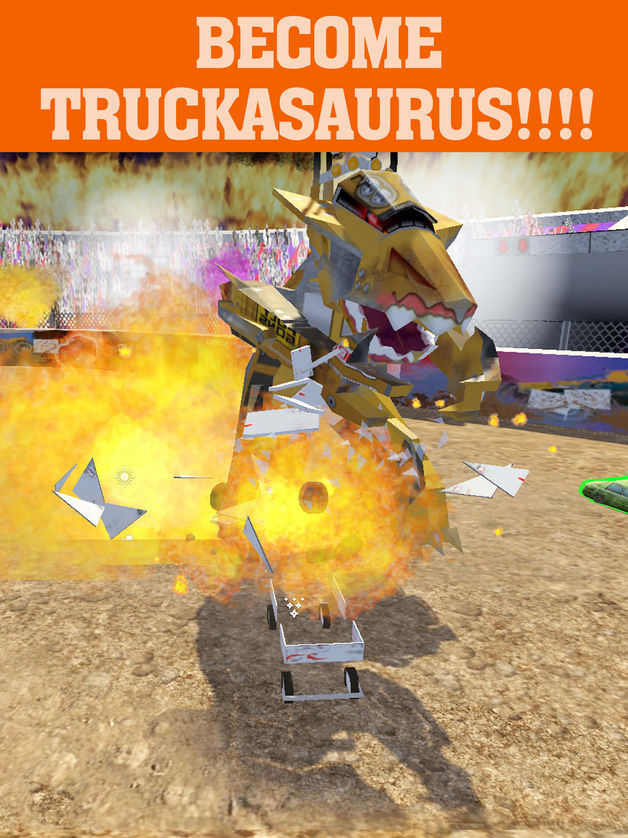 iTunes Description
Introducing the new king of monster truck games. These mash monsters eat cars alive and spit out the bones. Then they wash it down with radiator fluid and a tasty tire for dessert. This is the LOUDEST, MEANEST AND MOST FUN monster truck game you'll ever play.


Forum Thread: Monster Truck Crush Kings (by Opposite Lock Games)
---
Nano Shot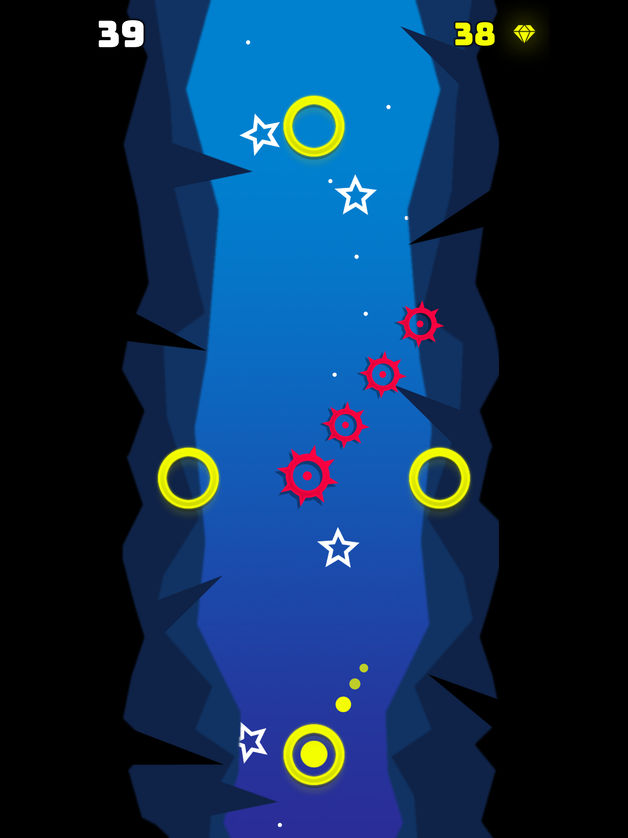 iTunes Description
Nano Shot is a simple, fun, addictive, and fast-paced casual arcade ball game that involves shooting your nanoball and getting past dangerous traps that range from static spikes to crushing walls, to spike cannons.

An endless casual, arcade game that only requires one finger for shooting the ball. Nano Shot is Crafted specifically for anyone of any age to be able to pick up the ball and play, but for a few to be able to get past all the levels and climb the leaderboards without dying. Endless hours can be put into playing Nano Shot! Fun for the whole family, right?
Forum Thread: Nano Shot (by Jarel Dhoman)
---
NBA 2K Mobile Basketball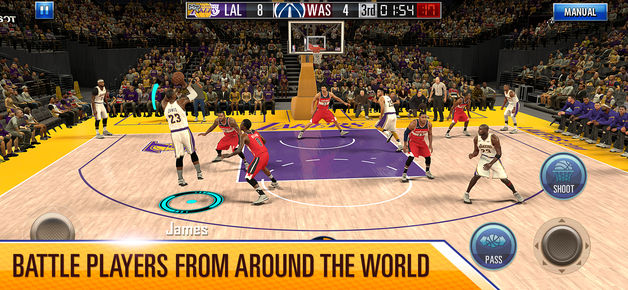 iTunes Description
Stay in the game and experience authentic NBA 2K action on your phone or tablet.

Requires an Internet connection and iPhone 6s, iPad Air 2, iPad Pro, Mini 4 or newer.

Experience console quality graphics and lifelike NBA 2K action on the go. Collect your favorite NBA players, build your dream team, and step onto the court in lifelike 5v5 match-ups. Use Drills to train up your players, compete in Seasons to and rewards earn new craft materials, compete in limited time events for exclusive cards, and rise up the leaderboards on your way to become a legend.
Forum Thread: NBA 2K Mobile Basketball (by 2K)
---
Punlock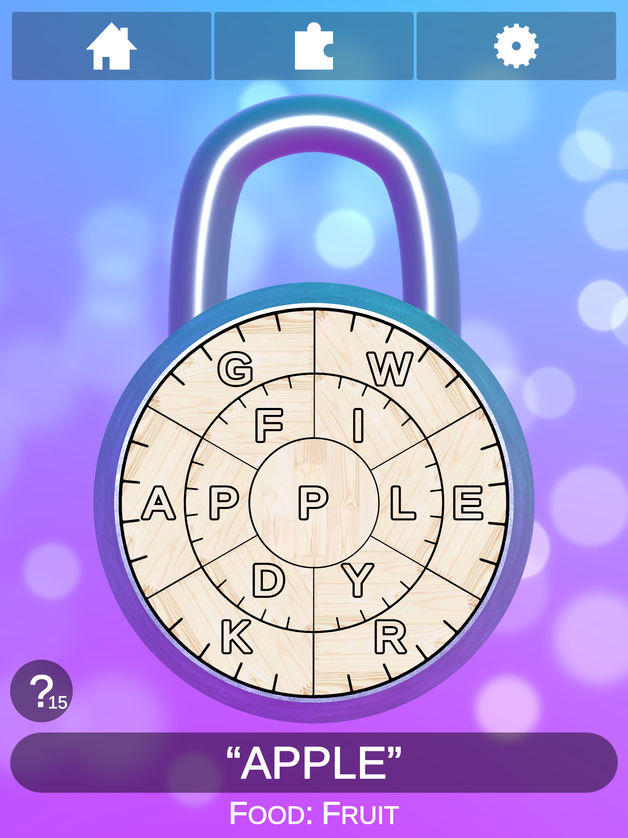 iTunes Description
Punlock is a new kind of word game based on an original concept: rotate letters on a padlock to form words.

Your goal is to find the word that matches the current theme. Once you find all the words in a theme pack, the lock will open!
Forum Thread: Punlock (by Honeymoon Software)
---
ReversiQuest 2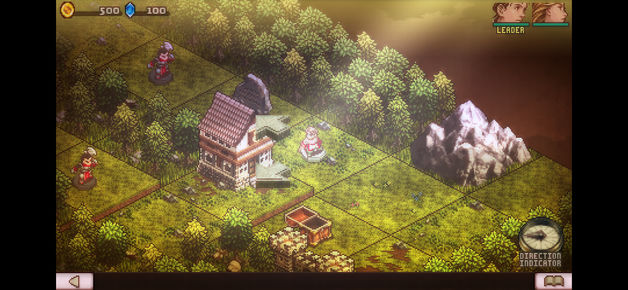 iTunes Description
ReversiQuest2 is a single-player tactical JRPG with a battle system based on Reversi.
Those good ole days of pixel art, characters, and sounds reminiscent of
video games of the mid 90's – all on a smartphone for your nostalgic needs!
Forum Thread: ReversiQuest2 (by Yokogosystems)
---
SEGA Heroes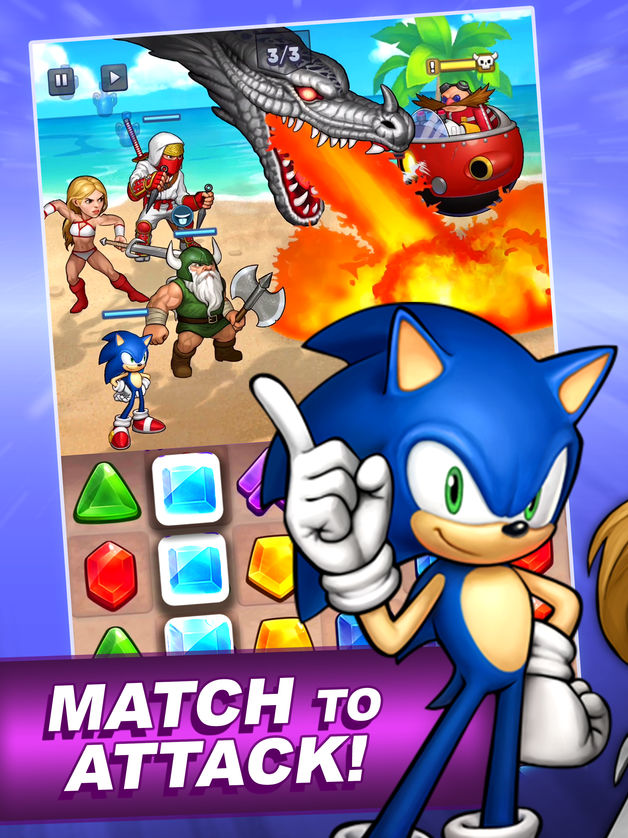 iTunes Description
Collect legendary heroes from your favorite SEGA games. Build an all-star team in this mash-up of epic proportions. Upgrade your heroes and match gems to unleash their signature attacks in action-packed battles!

The mysterious and powerful Dremagen has discovered the SEGA universe and hatched an evil plot to bring it into her dominion. With the help of Dr. Eggman Robotnik, Dremagen traps Sonic the Hedgehog and SEGA's mightiest heroes from GOLDEN AXE, SHINOBI, STREETS OF RAGE and more in her negative dimension. Now YOU must help the SEGA Heroes face off against Dremagen and her evil army of clones and do battle with the likes of Dr. Eggman Robotnik, Mr. X, and Death Adder.
Forum Thread: SEGA Heroes (by SEGA)
---
Sky Gamblers – Storm Raiders 2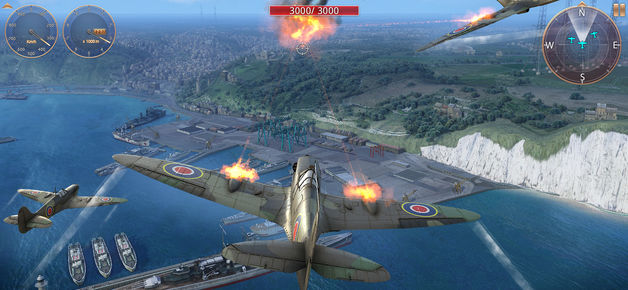 iTunes Description
Coming from the creators of Sky Gamblers, Battle Supremacy and Radiation series, Storm Raiders 2 is the follow-up of the highly acclaimed, 2013 Apple Design Award Winner – Sky Gamblers: Storm Raiders.

Unlock, upgrade and customize the legendary planes of WWII. Get into the cockpit and prepare to takeoff. Become the master of the skies!
Forum Thread: Sky Gamblers: Storm Raiders 2 (by Atypical Games)
---
Smash Car Hit – Hard Stunt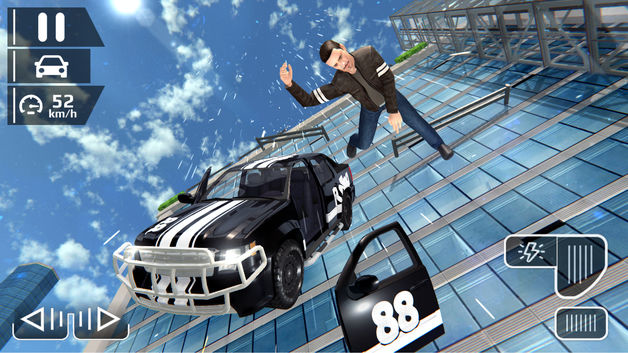 iTunes Description
Take control of amazing tuning cars and try to complete a mid-air track with 13 impossible checkpoints.
Drive fast on the top of a big 3D city, jump from the highest building to another one.
Perform extreme and illegal stunts and get the best time.

Complete the tricky racetrack and become the best professional driver of the world.
Forum Thread: Smash Car Hit – Hard Stunt (by MH Production)
---
Sounds Stupid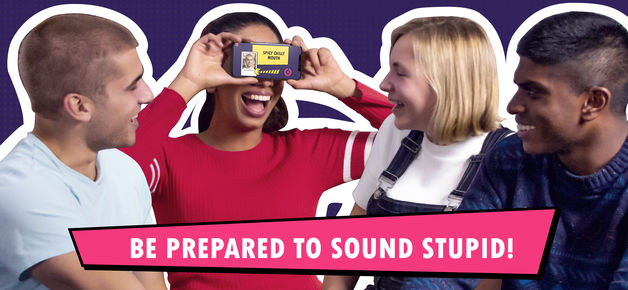 iTunes Description
Sounds Stupid is the fun party game where you take turns to make the sound on the screen. The player who guesses most sounds correctly WINS the game.

Use your oral creativity for hilarious group fun in the hottest party game this holiday season. Bring the stupidity to your party!
Forum Thread: Sounds Stupid (by Good Catch)
---
Storm Boy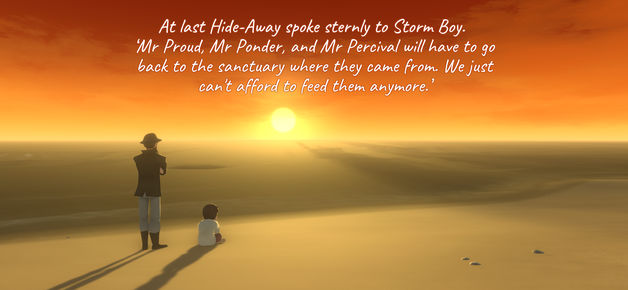 iTunes Description
Based on Colin Thiele's 1964 children's book of the same name, Storm Boy takes place on the beaches of South Australia near the mouth of the Murray River, where the titular protagonist rescues orphaned pelican chicks, one of whom later becomes the child's pet and faithful companion, Mr. Percival.

Experience an interactive retelling of the classic tale by taking control of both Storm Boy and Mr. Percival in key moments, such as when the pair rescued stranded sailors during a storm. Relive their friendship and enjoy seaside activities across a wide assortment of fun and relaxing mini-games, including sand drawing, sailing, cockle hunting, playing fetch, sand surfing, pelican feeding, and more.
Forum Thread: Storm Boy (by Blowfish Studios)
---
Super Crazy Driver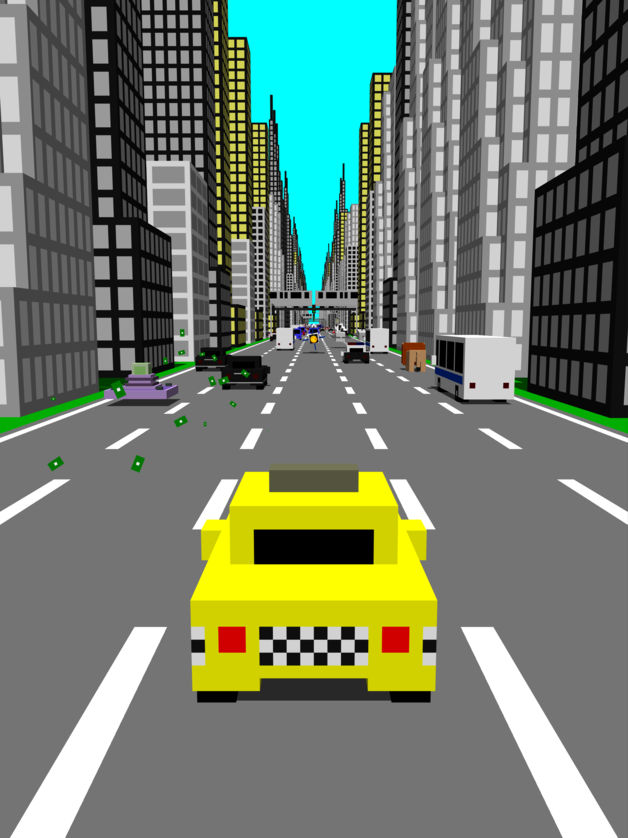 iTunes Description
Who's in the party limo?
Where's that elephant going?
Why's the space trooper shooting everybody?

Super Crazy Driver is the driving game you'll never stop playing.
Forum Thread: Super Crazy Driver (by Whirl Games)
---
Super Fowlst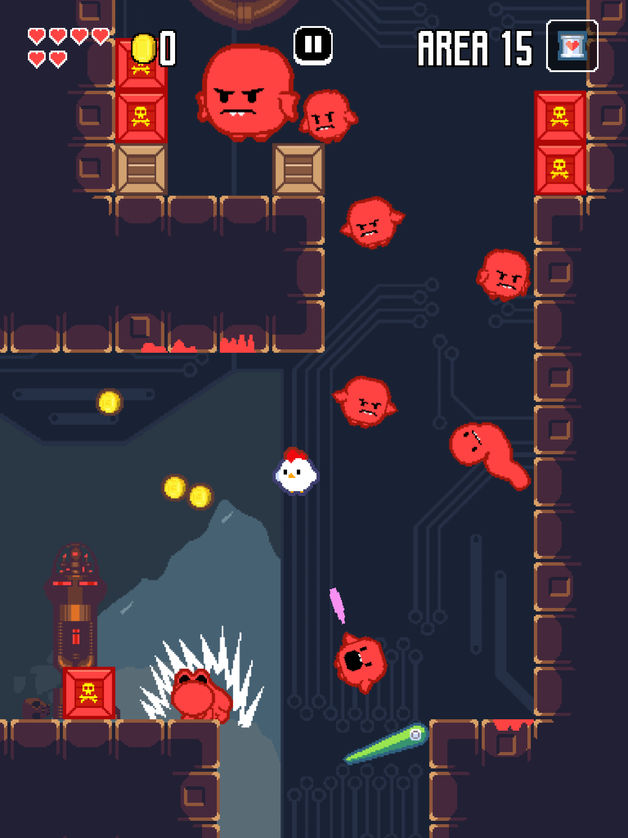 iTunes Description
The world has been overrun by demons and there's only one chicken that can stop them. How? By smashing into them head-first. Why? I'm not sure.

Super Fowlst is an an action game about dodging bullets, squishing monsters and grabbing loot. There's sprawling stages to conquer, huge bosses to defeat, and all manner of gadgets and gizmos to interact with. Trade your treasure for cool powers like egg bombs and rockets so you can really show those demons who's boss!
Forum Thread: Super Fowlst (by Thomas Young)
---
Symmetry Go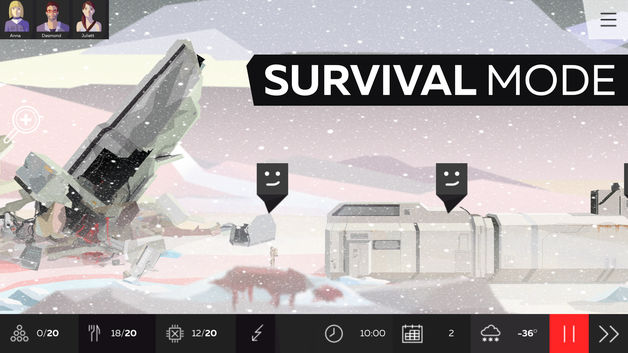 iTunes Description
A research spaceship reaches an abandoned planet. Nothing is what it seems here and the situation quickly slips out of control. Can the crew manage to survive and get back home?

SYMMETRY GO is a survival management game set in a retro- futuristic, sci-fi universe. Your main goal is to manage the crash survivors and help them withstand the desolate, extremely cold environment in order to fix their spacecraft and escape.
Forum Thread: SYMMETRY GO (by Sleepless Clinic/IMGN.PRO)
---
Wild Beyond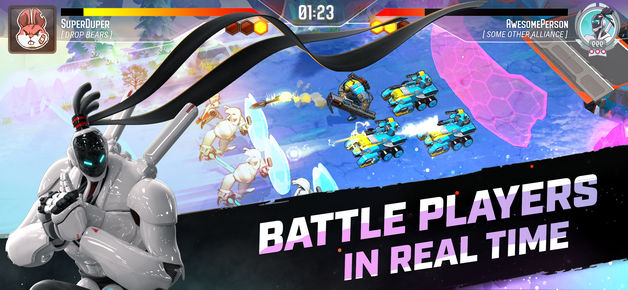 iTunes Description
Wild Beyond is a fast-paced RTS-inspired PVP combat game with immersive 3D visuals. Choose a faction, assemble a deck, and battle other players in real-time. Made for RTS and CCG enthusiasts, Wild Beyond packs deep strategy into high-action, 3-minute matches.
Forum Thread: Wild Beyond (by Strange Sevens)
---
Z.O.N.A Shadow of Lemansk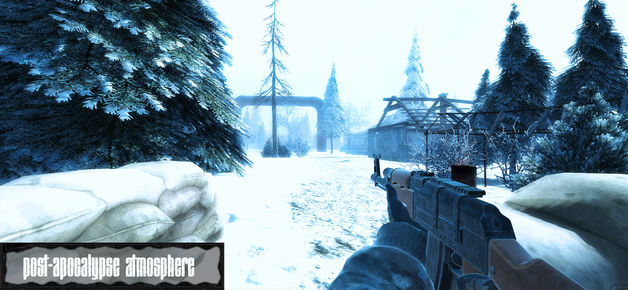 iTunes Description
«Z.O.N.A Shadow of Lemansk» – is an epic, story-driven first person post-apocalyptic-shooter from AGaming+ that blends deadly combat and stealth with exploration and survival horror in one of the most immersive game worlds ever created.
Forum Thread: Z.O.N.A Shadow of Lemansk (by AGaming+)
---
Zuberion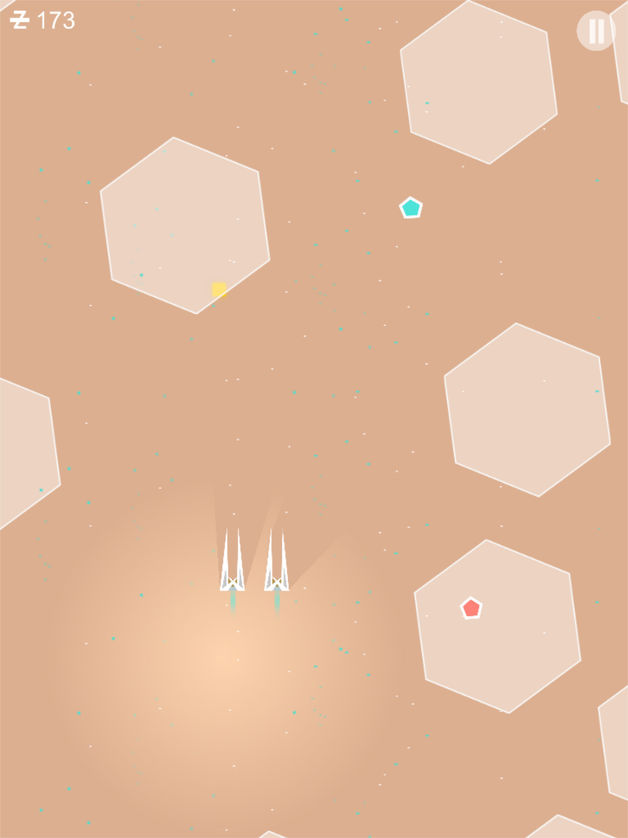 iTunes Description
Zuberion is a fast-paced, single-player, one touch control, avoidance game where your main goal is to collect Zuberion energy pods to unlock ally planes. Fly through space, dodge the meteors and collect Zuberion energy pods for a high score on the Zuberion elite leaderboard.
Forum Thread: Zuberion (by dotcasualgames)
---
20000 Cogs Under the Sea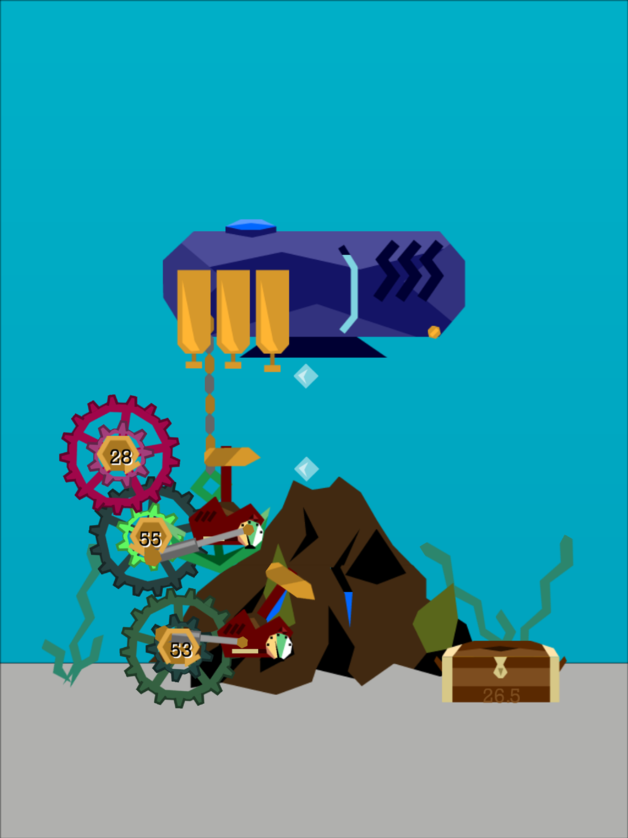 iTunes Description
Start your awesome underwater steampunk adventure. Build underwater factory, connect the cogwheels for the most efficient work in the idle game mode. Tap volcanoes for oxygen, drill the seabed and mine the ore.

Employ octopuses and whales, explore the world with mechanical crabs, fish and submarines! Even the squirrels will help you, if you supply them with oxygen. Upgrade your incredible contraptions to become the ultimate sea tycoon.
Forum Thread: 20000 Cogs under the Sea (by Airapport)
---