Pokémon GO (Free) was actually influenced by Niantic's Ingress for those who aren't aware. Niantic's Ingress Prime launch sees Pokemon GO join into the celebration. The game recently introduced Adventure Sync to allow you to progress even when the app isn't running which is always useful for people who like having things tracked if they forget to launch apps.
The celebration includes T-shirt avatar items for Pokemon GO. The three T-shirts have a futuristic aesthetic and are based on the two factions in game and the Ingress Prime logo. These are available for free from the Style shop in game. The celebration also includes a chance to encounter two Shiny Pokemon that have colours matching the two in game factions for Ingress Prime, Shiny Ponyta and Shiny Cubone.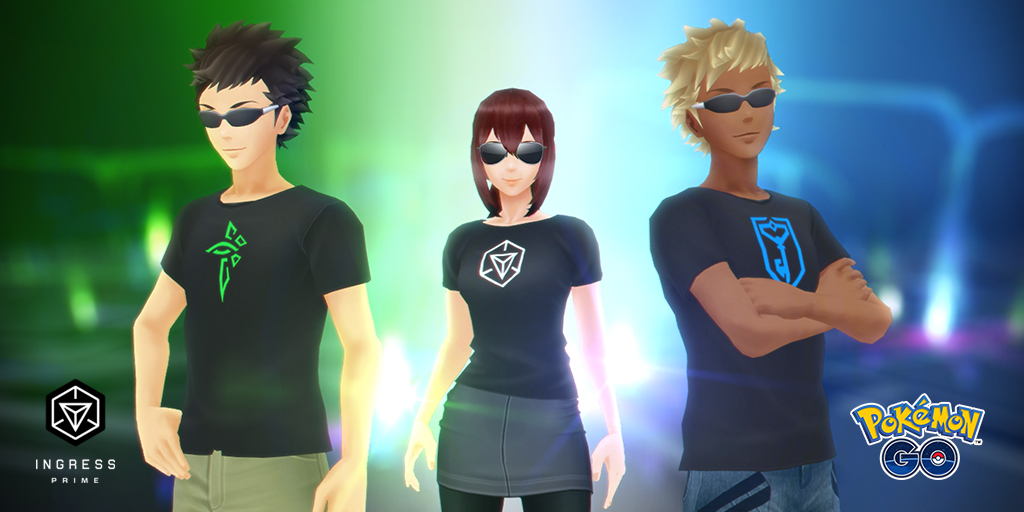 We are little over a week away from the Nintendo Switch Pokémon games and now is a great time to get into (or back into) Pokémon GO with the new social content and features that have been added to it over the last few months. Head over to our forum thread for more discussion around Pokémon GO.