Hello everyone, and welcome to the week! It's time once again for our look back at the noteworthy updates of the last seven days. Plenty of big games updated this week, along with a few lesser-known favorites. I've tried to put together a nice grab bag of the ones that caught my eye for you to take a look at as you enjoy your morning danish. Of course, you can keep an eye out for updates yourself using AppShopper or by participating in the TouchArcade forums. This weekly summary is just here to fill you in on the things you might have missed. Let's dig in!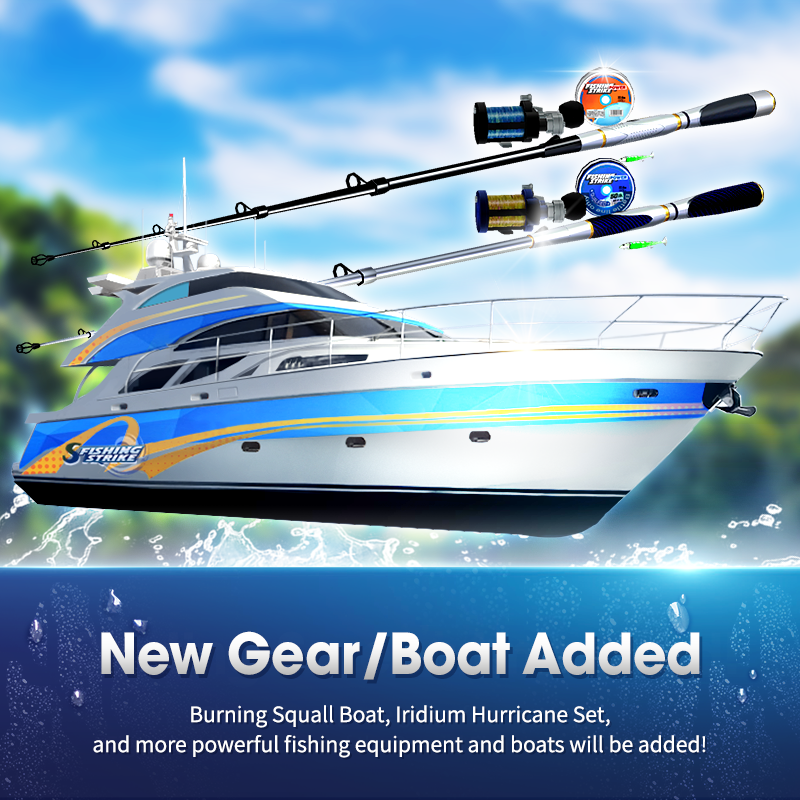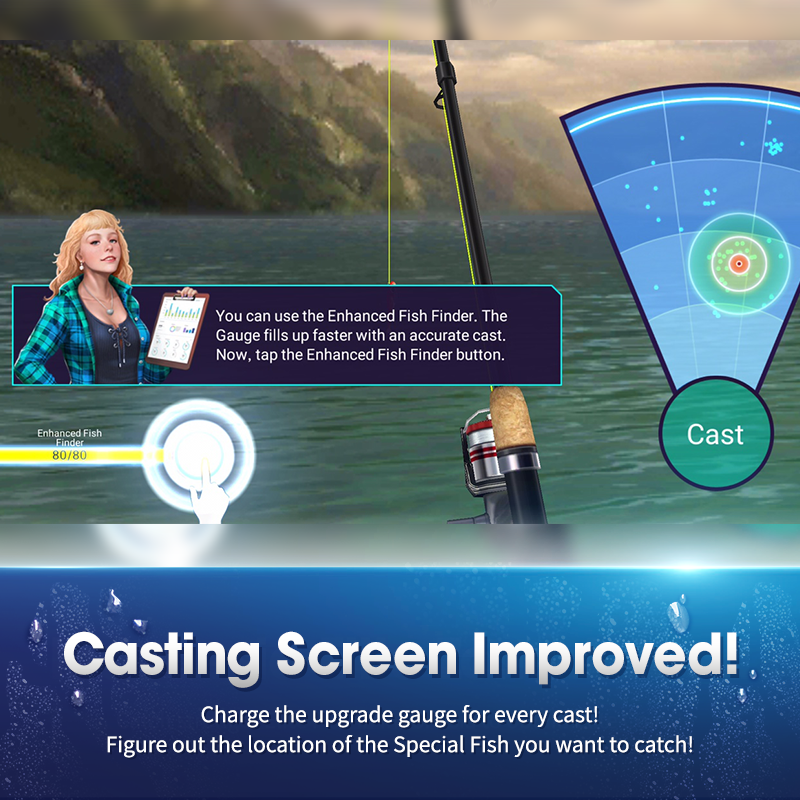 Fishing Strike, Free You know, one of the big disappointments of growing up was finding out that Ernie's "HERE FISHIE FISHIE" method of fishing didn't actually work in the real world. It turns out you actually have to learn skills and techniques, and just yelling doesn't get you fed at all. Boo. If you want to play a mobile game where you can't yell the fish out of the water, here's Fishing Strike. Its newest update adds a whole new zone, the Indonesia Elite Zone. There's some new fishing equipment and boats, and various level caps have been raised. Bug fixes and improvements round it out. Go, fish.
SlimeRoom, Free Okay, I did not expect to see SlimeRoom back again so soon. Just last week, a few levels were added to the game. Here we are one week later and a whopping 19 new stages have been put into this new version of the game. Looks like this developer's nowhere near finished with ideas for stage layouts, so I'd recommend buckling up if you've found yourself getting sucked into this game the way I did. Oh, and there are bug fixes and performance improvements as well, because there have to be. That's the law in Update Town.
MARVEL Avengers Academy, Free Avengers Academy has had a couple of total turkey events in a row now. Before we head into what will likely be the Hallowe'en event, a Back to School event is running for the next couple of weeks. Returning characters include Devil Dinosaur and Crimson Dynamo, with Nadia Van Dyne looking like the difficult-to-get new character for this week. Next week should see the Mandarin finally make an appearance in the game. So far, this event isn't anywhere near as bad as the last, but we'll see how things go as usual.
Rise of Firstborn, Free Apparently this is a pretty big update for Iron Throne. I don't know much about this game, to be honest, but it seems to have a fairly decent-sized following. Anyway, this update introduces a couple of new features. First, in Continental Domination, you must battle against other players for the rights to a rather unimpressive breakfast buffet. What, no? Oh. Oh, that continental. Gotcha. So actually, you're taking part in a battle between 24 Alliances to see who will rule the continent. Good luck with that. Blood Moon War adds a Kingdom vs. Kingdom battle element, and a new continent and its associated stories await you in Town Mode Season 3. Add in some new equipment, new events, and some special rewards, and you've got a spiffy new version to look at.
Lineage 2: Revolution, Free Love it or hate it, you at least have to agree that Lineage 2 Revolution is a game that you can play on your iOS device. Furthermore, I think we're all together on the fact that it was updated in the last week. This update includes further additions to the recently-introduced Collaboration system, some new goodies connected with Academy Clans, a new set of quests under the 2nd Class Transfer banner, and some improvements to Fortress Siege. Apart from that, there are some slight changes to aspects of the UI and some new events and items. I think I speak for all of us when I say this is the last sentence of this particular paragraph.
Bloons TD 6, $4.99 Bloons is a real juggernaut as far as paid mobile games go, and its latest is still seeing some great updates as time goes on. This one includes a new map called Downstream that should give you some fresh challenges to chew on. A Monkey Knowledge respec feature has been added, the maximum number of lives has been raised, certain characters have been buffed, and the whole works has gotten a bunch of balance tweaks to make the game play better. There's also a new Insta Monkey inventory screen, for… accessing your monkeys' inventories instantly? I presume? Handy feature in a game, even handier in life.
Tennis Champs Returns, Free Okay, so this was technically not in the last seven days, but I prepare these things ahead of the time sometimes, which means games that cut it close get missed. And I don't want to miss this update, because zowie, it's a good one. Season 3 has come to Tennis Champs, adding new challenges, new camera angles, new animations, new gear, a rival mode, and more. Training is now part of the career mode, and the UI has seen some improvements. Look, even though it's a little out of the proper period, I'm still giving this the coveted UMMSotW award. Who's going to stop me? You? With what Sword of Legend? Oh, that one. Well, I'm giving them the award anyway! Ha ha!
Toon Blast, Free This is another one of those incredibly popular games that just recycles the same old puzzle mechanics and puts a new coat of paint on it, while spinning up a weird story that the publisher somehow tries to keep coherent over the course of a billion updates. Um, so the Toons have ticked off some dude named the Dark Baron, and he's sent them to the dungeons? They're apparently chained up and everything. Surprisingly dark stuff. You need to bash your head through 50 new levels to help them get free. If you quit, the Toons will die horrible, lonely deaths. Their families will never hear from them again. All their dreams will be crushed. Are you going to do that to them? I had no idea you were so cold.
PUBG MOBILE, Free There's quite a lot here in this latest version of PUBG Mobile, so I'm just going to hit some of the highlights rather than try to cover everything comprehensively. The biggest new thing is a new map called Sanhok, a rainforest area that comes complete with new weapons like the Flare Gun and new vehicles like the Muscle Car. Pick-up quantities can now be adjusted in the settings, clans have gotten some improvements, and time-limited items can now be dismantled if you really want to. Royale Pass offers new mission types to try to make things more interesting, and you now have a chance to get a special lucky mystery drop after a match. There are plenty of other little adjustments, UI tweaks, and so on, so feel free to check it out if you're interested.
Warhammer Quest 2, $4.99 Warhammer Quest 2 has had a bit of a rocky road since its launch, which meant the developer has had to spend more time and energy on fixing things than adding new content. We've started to see more content updates, though, and this is quite a good one. You've got two new Warrior classes to play around with, some new weapons, armor pieces, and items to collect, an improved movement system, and well, still some bug fixes. But that's alright, bug fixes are a healthy part of any good update, aren't they not? Of course they are. So why not give Warhammer Quest 2 another go and see if you're liking it better now?
That about wraps it up for last week's significant updates. I'm sure I've missed some, though, so please feel free to comment below and let everyone know if you think something should be mentioned. As usual, major updates will likely get their own news stories throughout this week, and I'll be back next Monday to summarize and fill in the blanks. Have a great week!