As with every big upcoming PUBG Mobile (Free) update, the official Twitter account starts posting teaser videos and slowly revealing everything to expect in the update. With 0.8.0, the big addition is obviously the new Sanhok map that has been much better than Miramar on Xbox One at least. In addition to the date, 0.8.0 releases, the game will be taken offline for about 8 hours beginning 8 PM on September 10th (EDT). Servers will come back online when the maintenance ends.
Sanhok is a smaller map and it has been out on the PC version of PUBG for a while now before finally hittin the Xbox One version last week. The mobile version is usually up to speed or a bit faster than the Xbox One release with content. Update 0.8.0 also has new weapons specifically for Sanhok and new vehicles. More details will be revealed closer to launch. Check out the map below: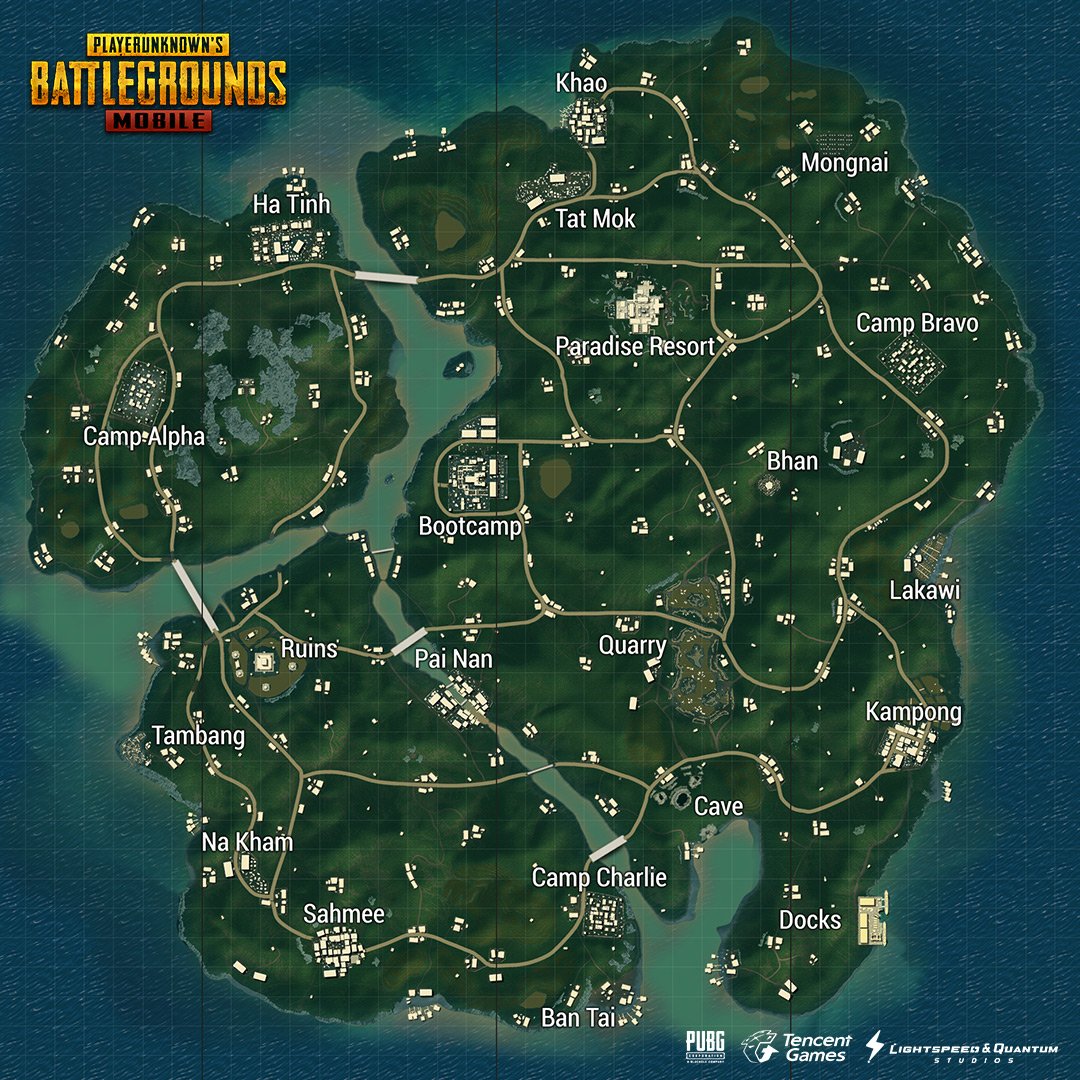 If you do play PUBG Mobile, we have a dedicated channel in our Discord for it and Fortnite. Make sure to join our Discord channel here to squad up and prepare for the big update that hits later this week.