Each and every day new mobile games are hitting the App Store, and so each week we put together a big old list of all the best new releases of the past seven days. Back in the day the App Store would showcase the same games for a week, and then refresh those features each Thursday. Because of that developers got into the habit of releasing their games throughout Wednesday or very early Thursday in order to hopefully get one of those coveted features spots. Nowadays the App Store refreshes constantly, so the need for everyone to release all on the same day has diminished. Still, we've kept our weekly Wednesday night format as for years that's the time people knew to check TouchArcade for the list of new games. And so without further ado please check out the full list of this week's new games below, and let us know in the comments section which games you'll be picking up!
---
Alphabear 2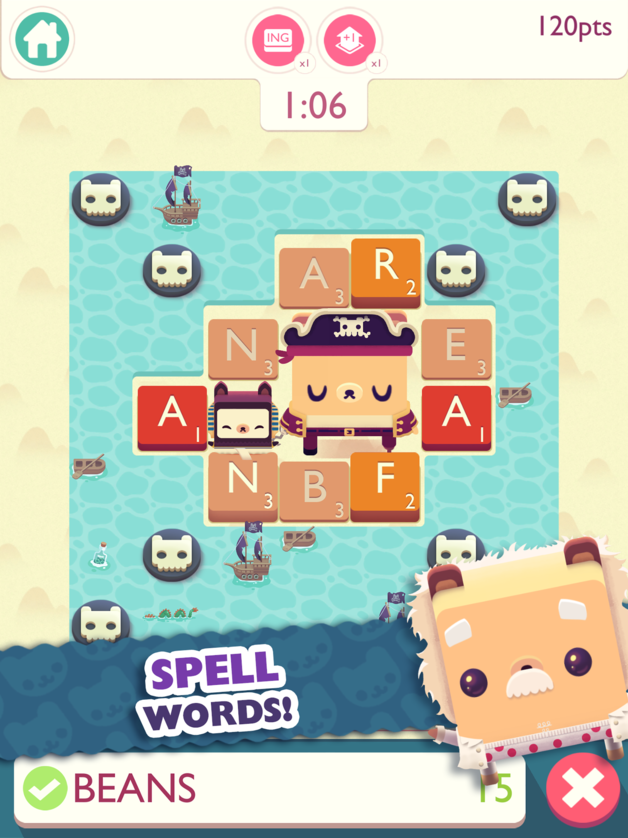 iTunes Description
Alphabear 2 is an original English word puzzle game by Spry Fox, and the sequel to our hit 2015 game!

In Alphabear 2, you spell words by selecting letters on a puzzle grid. When you use letters that are adjacent to each other, bears appear! The more letters you use, the bigger the bear gets, and the more points you earn. Spelling words cleverly is the key to success!
Forum Thread: Alphabear 2 (Spry Fox, LLC)
---
Beetle.io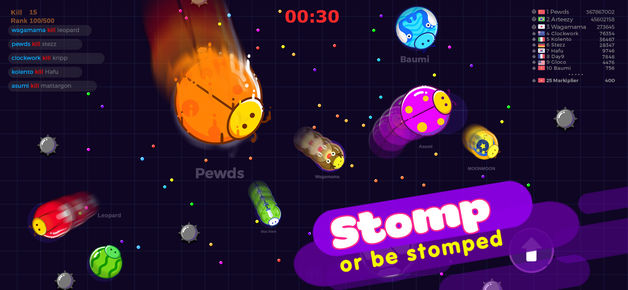 iTunes Description
Potentially the best .io games of 2018!

Growth – Eat glow dots for increasing size

Survival – Avoid the attach from all the guys that are currently bigger than yourself

Domination – Stomp them all, eat them and become the biggest beetle!
Forum Thread: Beetle.io (by Topebox)
---
BestLuck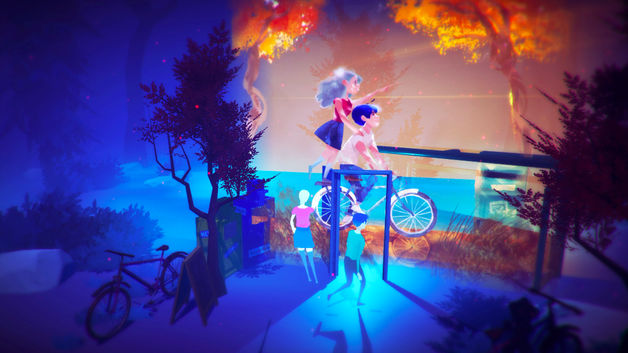 iTunes Description
This is a stunning fully interactive story-driven adventure experience.
Unique interactions designed to tell the mysterious and heartfelt story.
Discover each surprise with multiple endings. Enjoy the fun puzzles!
Forum Thread: BestLuck (by Jae H Yoo)
---
Billion Lords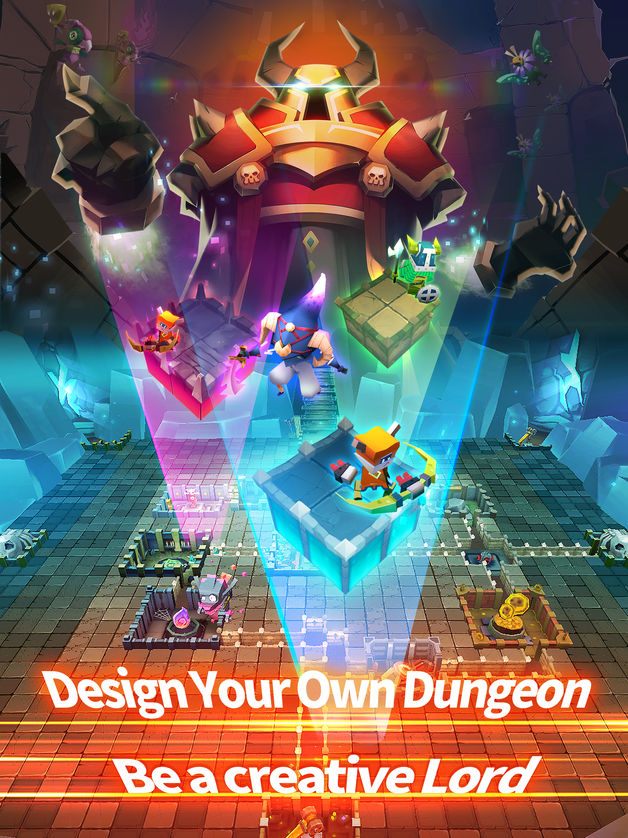 iTunes Description
Once upon a time, the Underworld was ruled by Lord of Evil…

Driven by his endless ambition, he reached out above the underground…

To stop Lord of Evil, God of Light assembled an army of heroes.
With the help of God of Light, Lord of Evil was defeated by heroes.
Forum Thread: Billion Lords (by Our Game Entertainment Limited)
---
Brain Annihilation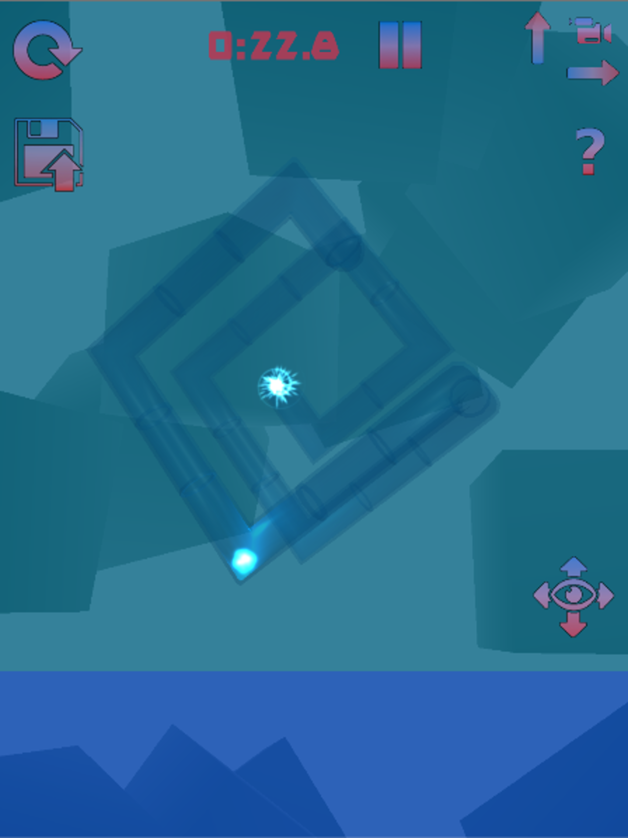 iTunes Description
You'll need to squeeze your brain and show your skills to complete these physics puzzles.

Study the levels and rotate the environment to move the particles to the correct place.

Each particle interact in different ways with the others. Learn all their properties and take adventage of them to complete the levels!

Prove that you are the fastest brain of the galaxy!
Forum Thread: Brain Annihilation (by Salamantiga)
---
The Company Game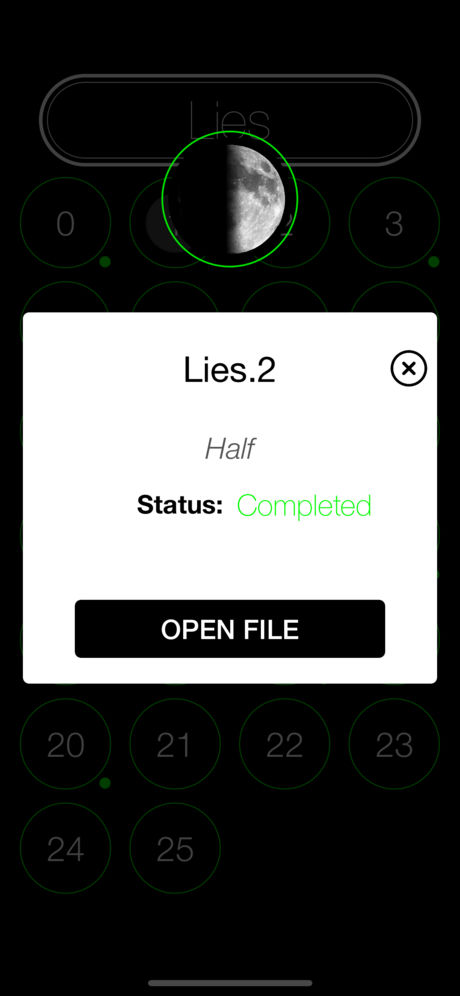 iTunes Description
The Company is evil and must be stopped…at least that is the information you have received from your informant. Do you think you have what it takes to unlock, decipher, and unravel The Company files? You will need to rely on logic, skill and a bit of luck to get through these mind bending mental (and physical) challenges. As the story unfolds, the mystery of what you are really doing deepens. Will you be able to find the truth?

Each carefully crafted level is unique – no two puzzles are the same – giving you hours of brand new experiences throughout the game. You may even have to think outside the app!
Forum Thread: The Company Game (by Chain Reaction Games)
---
Core Cycle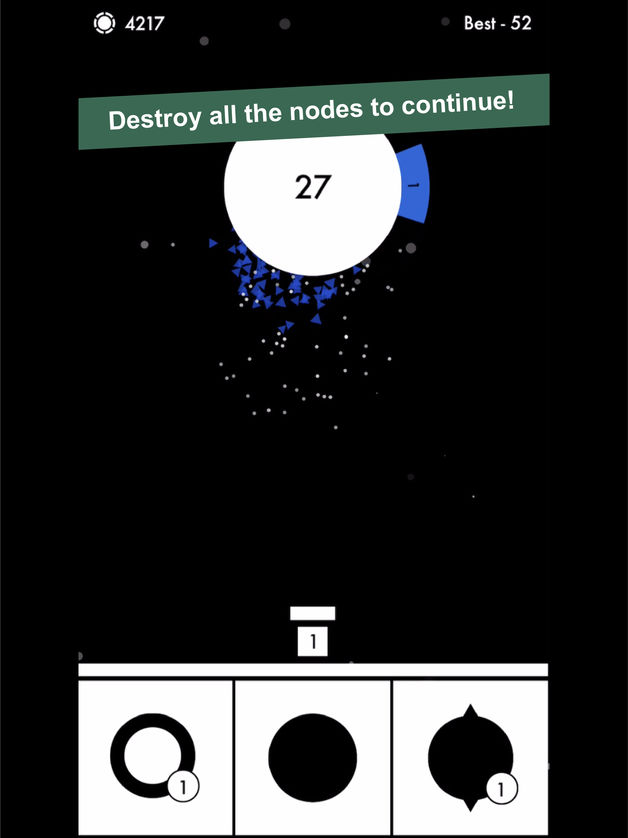 iTunes Description
Keep the Core at bay as long as you can by knocking out its nodes in this rhythm arcade shooter.

Upgrade your arsenal and see if you can top your friends on the leaderboard!

Additional modes to be added including Pure, Versus, and more as well as additional features!
Forum Thread: Core Cycle (by Global Variable Games)
---
Doctor Who Infinity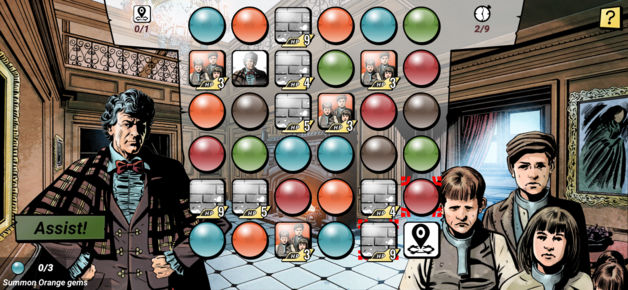 iTunes Description
Doctor Who Infinity is a new game platform for experiencing the Doctor's stories, with 6 adventures coming by the end of 2018.

Unique puzzle game play changes from level to level with increasing complexity, where characters like the Doctor, Missy, Jo Grant appear on the board, as do opponents like Daleks, bombs, vehicles, and time vortexes. You have never played anything like this before. The game design is an innovation on the award-winning puzzle mechanic used in Doctor Who: Legacy with the mechanics tightly intertwined with story, immersing you in the story.
Forum Thread: Doctor Who Infinity (by Tiny Rebel Games)
---
Draw Color: Coloring Book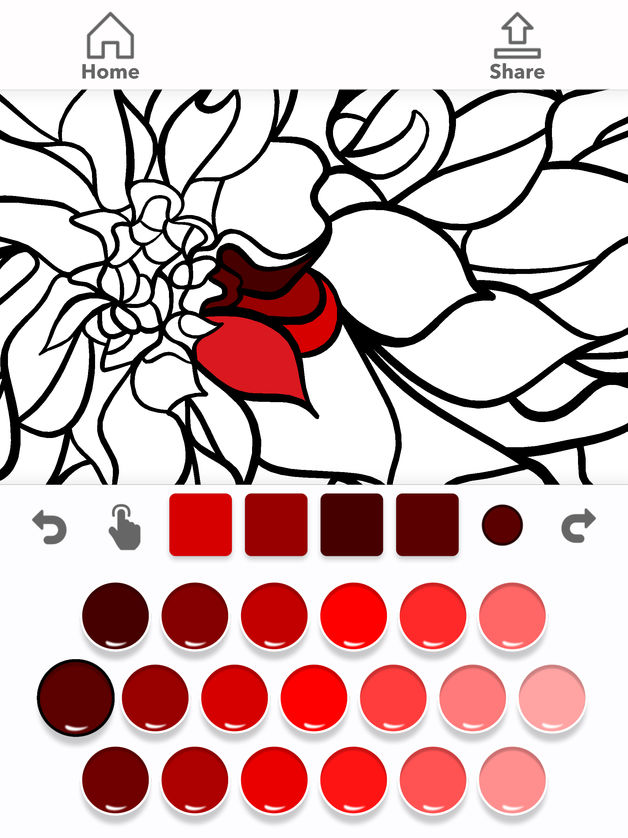 iTunes Description
Draw Color – not just an application, it is a full color therapy on your device.
Choose from a variety of color themes to suit your mood and create your own unique drawings! The application Draw Color a huge number of pictures for every taste, both for adults and very simple for the little ones. Have fun coloring and share your masterpieces on social networks using cool effects.
Forum Thread: Draw Color: Coloring Book (by 17Studio)
---
Drawn Down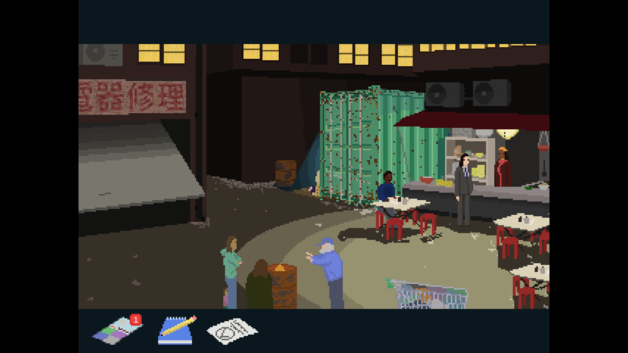 iTunes Description
It's 2036 and technology continues to spiral out of control. London's criminals find new ways to stay ahead of the police, but with the imminent introduction of the Damocles Armoured Fighting Robot to the police, what new scheme will they come up with next?

Nathan Jordan is a composite artist who works as a consultant for the police, his quiet life is about to be shattered when his missing brother suddenly reappears in his life. Unfortunately his brother is a being held hostage.

Compelled by guilt from his past, Nathan will stop at nothing to get his brother back. With the police, a global crime organisation called The Syndicate, and the mysterious art thief known as The Wolf all in Nathan's path, the situation is looking grim.
Forum Thread: Drawn Down (by Studio Hazy)
---
Final Frontier: A New Journey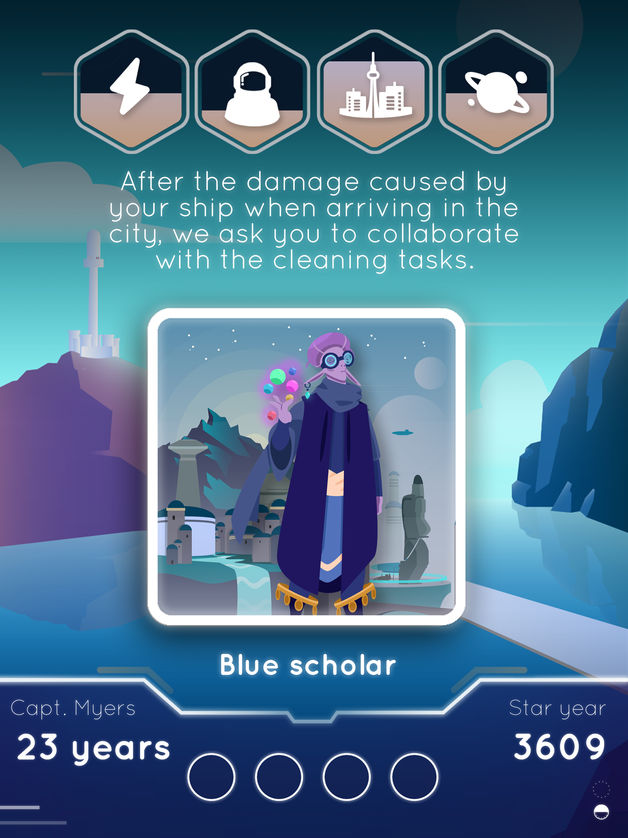 iTunes Description
It's the year 3018. After the depletion of all natural resources, space colonization seems to be the only way for humanity to survive. Become an Intergalactic Captain and lead this desperate mission to discover new planets where human civilization can thrive.

Explore new worlds while facing difficult situations brought up by the different characters. How will you respond to their needs and demands? Quickly swipe left or right to make decisions that will build or destroy your colonies. However… don't forget that all decisions have their consequences. Keep the resources in balance!
Forum Thread: Final Frontier: A New Journey (by Genera Games)
---
Flying Comet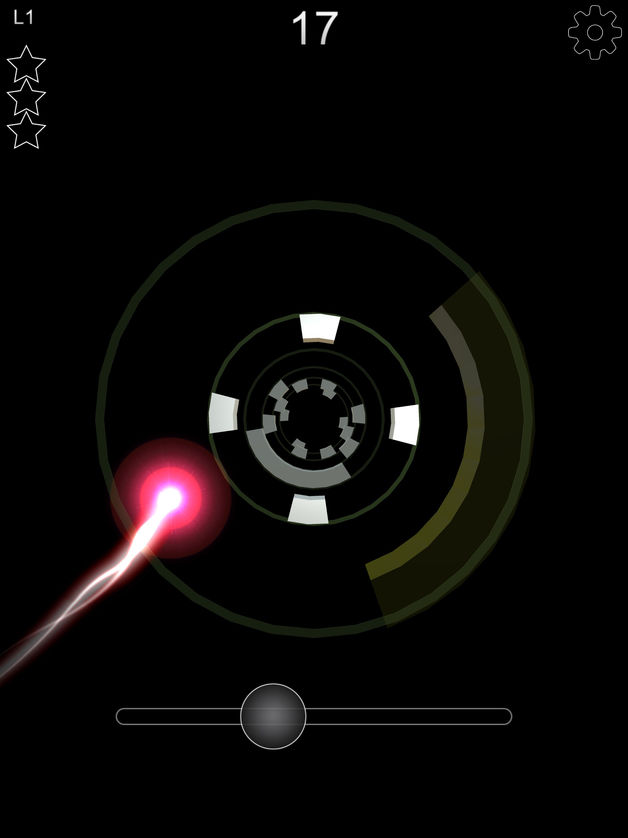 iTunes Description
Control the comet, avoid all obstacles, fly to destination.

Each level we are allow to crash twice, more than twice crash you need to play again.

Many levels are waiting for you.
Forum Thread: Flying Comet (by Waterpower Technology)
---
God's Orbits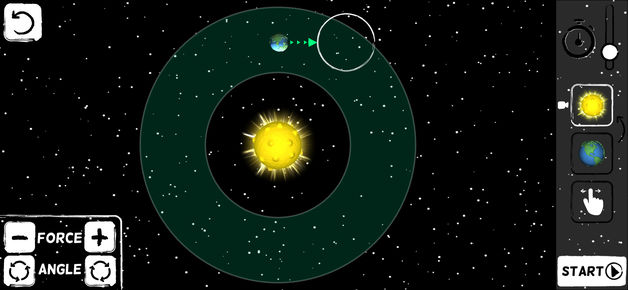 iTunes Description
God has been making planets and stars orbit around each other for billions of years. But as any normal person, He now needs a break. So, as God takes a week's vacation and goes to Cancún, you need to replace Him and do His job.

The game is a gravity simulation based on Newton's law of universal gravity where you control the speed and direction of a single planet. You'll need to find the precise trajectory of this planet to make it orbit around another celestial body.
Forum Thread: God's Orbits (by Tonight Game Studio)
---
Gravity Rider: Power Run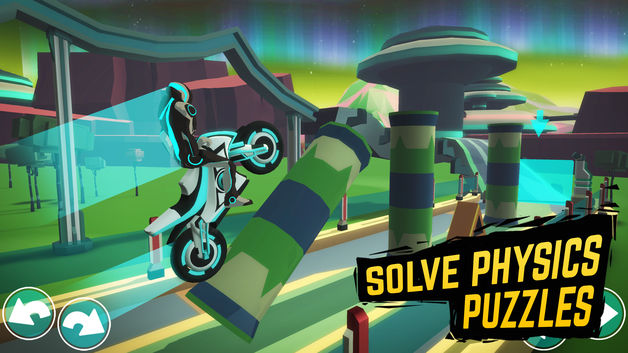 iTunes Description
Start the engine and get on your ride! Travel through space and tackle racing challenges on a variety of planets on the way to becoming the master rider.

KEEP YOUR BALANCE
Race to the finish at turbo speed, but watch out – jumps, mega ramps, elevators & twisted tracks will challenge you! Try to keep your space bike steady and land safely in this exciting bike balance game.
Forum Thread: Gravity Rider: Power Run (by Vivid Games)
---
Hungry Dragon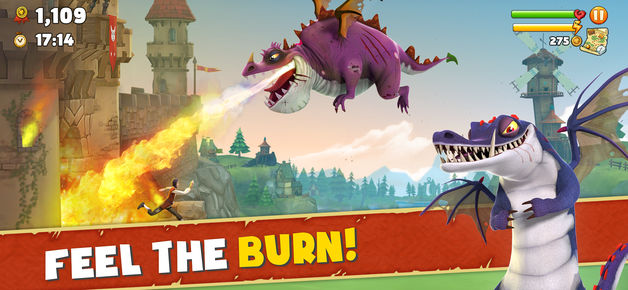 iTunes Description
Unleash fiery fury from above in Hungry Dragon, a fun and frantic action-arcade rampage where everything and everyone is on the menu! Control ferocious dragons, flying, burning and devouring your way through a medieval realm packed with deliciously unsuspecting prey!
Forum Thread: Hungry Dragon™ (by Ubisoft)
---
Kung Fu Clicker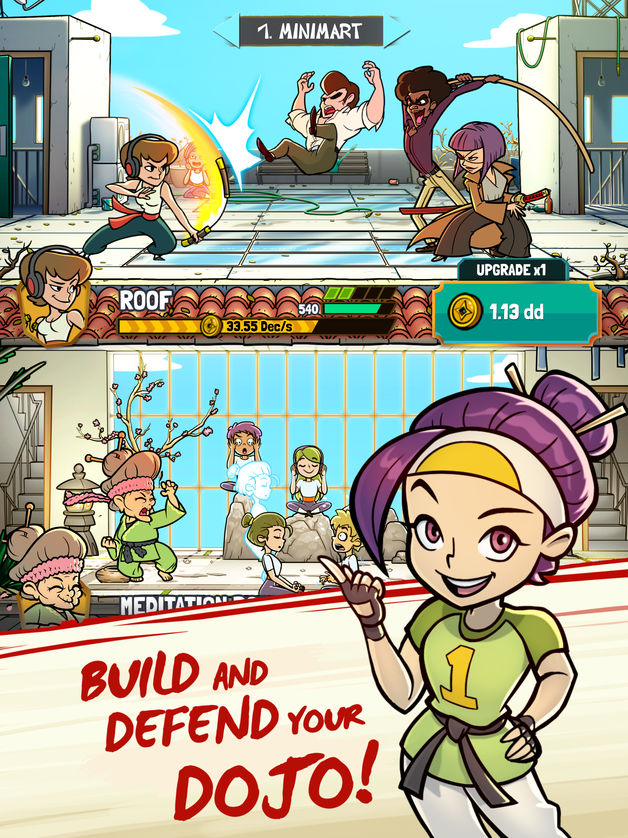 iTunes Description
Restore a dojo to its former glory and become a martial arts master with Kung Fu Clicker!

The Shadow Fang gang are wreaking havoc on the neighborhood dojo. It's up to you to fight them and defend your dojo from their attacks! Tap to invest in your dojo and let your idle profits grow. Then keep tapping to build bigger and better rooms for training students in the arts of kung fu and karate, and to recruit martial arts masters. Fight to restore your dojo to its former glory by competing against other kung fu clans, climbing the leaderboards, and earning a prestigious black belt.
Forum Thread: Kung Fu Clicker (by PikPok)
---
Lettergraf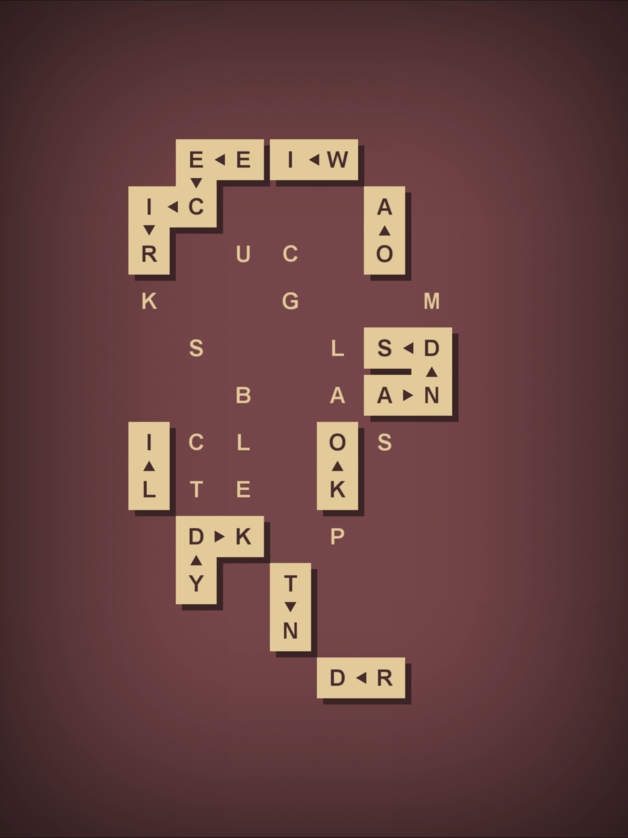 iTunes Description
Combining elements from popular classic games, with a unique puzzle mechanic fusing Rubik's cube rotation and crossword game, this is not your typical word game.
– Move blocks of letters and shift/rotate letters to form target words.
– Think out of the box to solve more than a hundred puzzles.
– Calm and relaxing music, with absolutely no timer. Relax and play at your own pace.
Forum Thread: Lettergraf (by Zealtopia Interactive)
---
The Light Story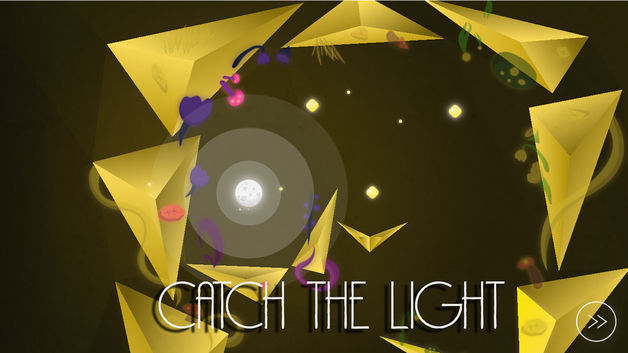 iTunes Description
A charming story and a physical arcade in one game? Yes, it's possible, it's right in front of you! Welcome to a mysterious world, someone's inner world. Alex's diary will not leave you indifferent, and the game levels will not always be easy to beat. Immerse yourself in the enchanting symphony of colors and sounds, a world of light and darkness, a world of dreams and difficulties. You are to go all the way to the end and win.
Do it! Catch the light!
Forum Thread: The Light Story (by 17Studio)
---
Paint The Tower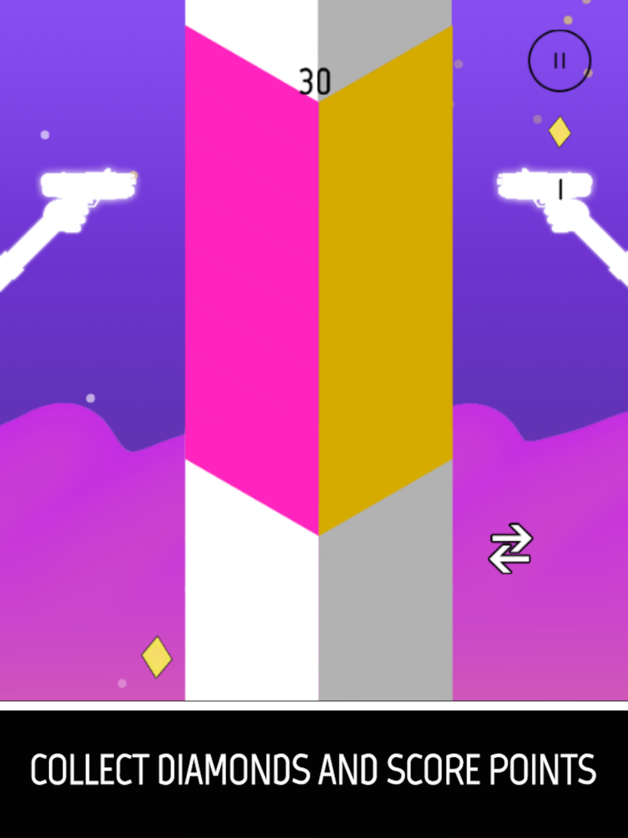 iTunes Description
Paint The Tower | tap to shoot and paint the blocks is an one tap or single tap and double tap arcade with puzzle game.Tap the screen to paint the colourless tower to a beautiful bright coloured tower.Paint the column and score points.Collect diamonds and unlock different paint guns to paint tower!
Forum Thread: Paint The Tower (by TheGameAppStudio)
---
Pinball Fantastic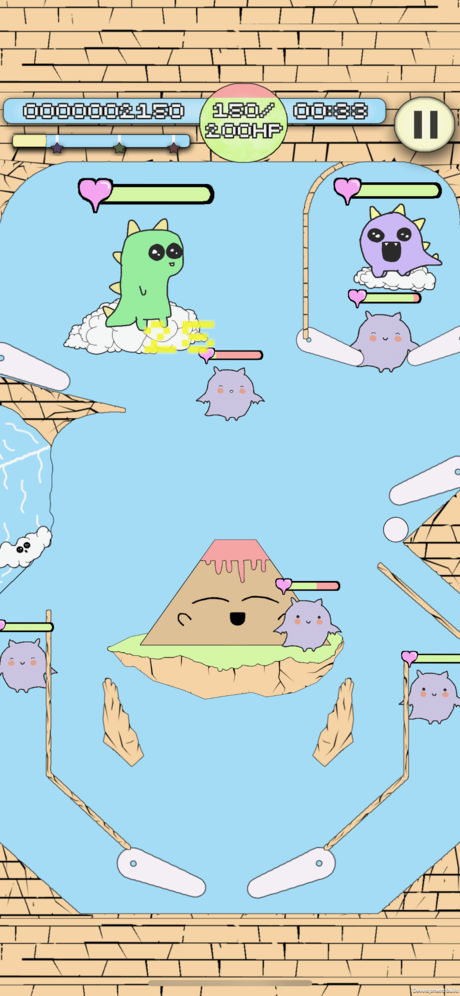 iTunes Description
Pinball Fantastic is the cutest mobile pinball game ever! It's a pick up and play action pinball game, filled with rainbows and happiness! The cutest creatures in pinball await you. Rewarding mechanics and an original soundtrack will tickle your happy bones!

Tap the left and right side of your device to flip the flippers. Obtain the Final Star from each boss to finish the level. Receive a multiplier bonus determined by how fast you obtain the Final Star.

Good Luck!
Forum Thread: Pinball Fantastic (by Lamestar Games)
---
Returner Zhero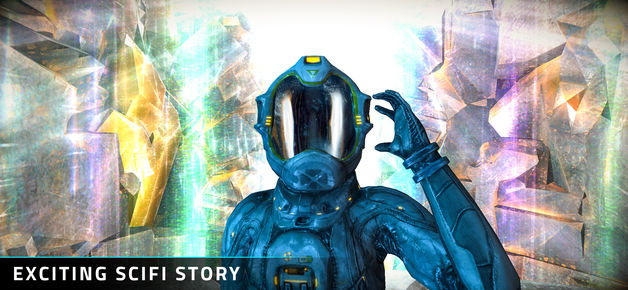 iTunes Description
A stunning 3D tactile space mystery puzzle game. Solve alien puzzles in an immersive sci-fi environment with spectacular graphics. This is a stand-alone game in the Returner series.

Experience a story of friendship and sacrifice, as you take on the role of a scientist who risked everything to spy on the aliens that invaded Earth. Frozen on the alien spaceship for five years, you awake when your old friend Colonel Ling enters the ship as a last ditch effort to get back to Earth. Journey through the mysteries of the massive crystal spaceship and complete your mission.
Forum Thread: Returner Zhero (by Fantastic, yes)
---
SlimeRoom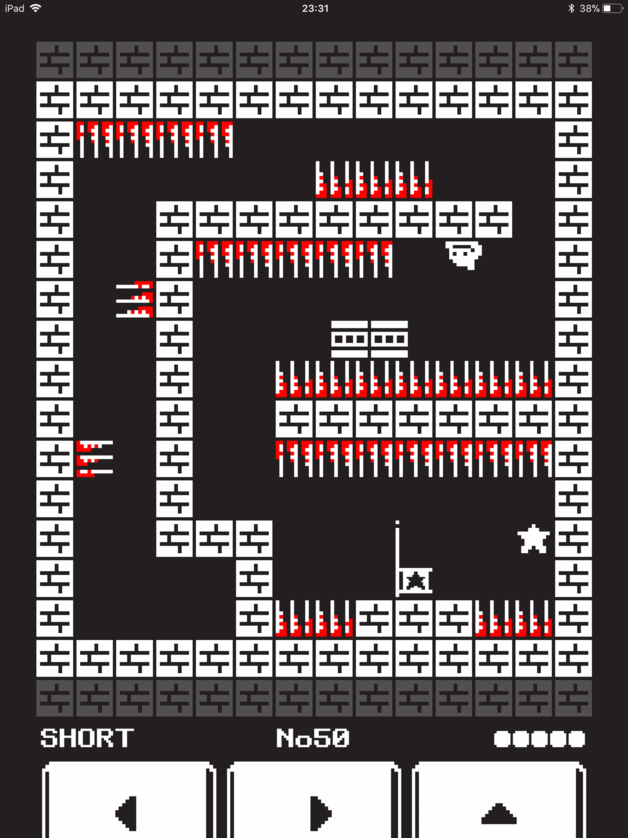 iTunes Description
"SlimeRoom" is simple puzzle action.

Operation is walk and jump only.
You can enjoy full-scale action with simple operation.
And, there are many simple mysteries on the stage.

By collecting stars in the stage, new slimes and colors will be released.
The game can be interrupted and restarted at any time.
Forum Thread: SlimeRoom (by Mitsuhiro Okada)
---
Space Loops – Endless Voyage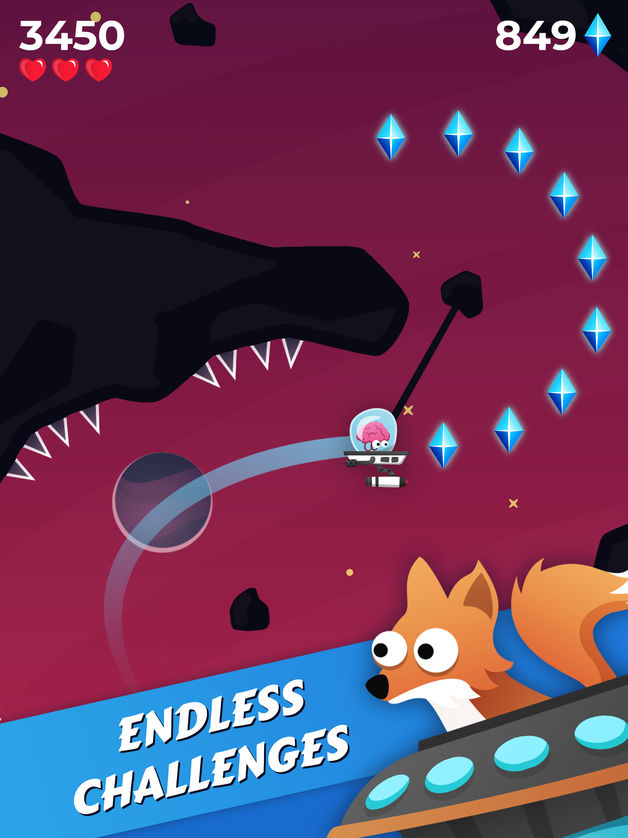 iTunes Description
Snatch the Aliens' golden cereal and make your escape through space as you rush past black holes, shooting stars, and new worlds in this fast paced action swing game. You will collect new characters and kooky ships on your journey to beat your friends' highscores.

SWING through space as you make your escape from the aliens
LAUNCH yourself past black holes, shooting stars, and planets
DOMINATE your friends on the leaderboards
COLLECT lots of new fun characters and crazy spaceships
Forum Thread: Space Loops – Endless Voyage (by Mindfox Studios)
---
Squadd.io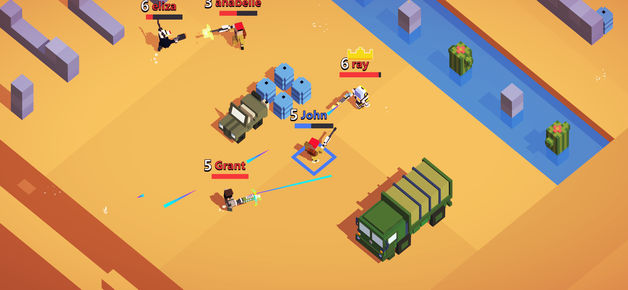 iTunes Description
The Battle Arena online game, Squadd.io, which already seduced close to five million players on the web, is finally on your phone! The pocket edition of Squadd.io has been carefully crafted for mobile devices including intuitive controls, exclusive daily challenge mode and achievements.

Play versus players all around the world and show off your skills in this fully packed action arcade shooting game.
Forum Thread: Squadd.io (by Playdigious)
---
Subwords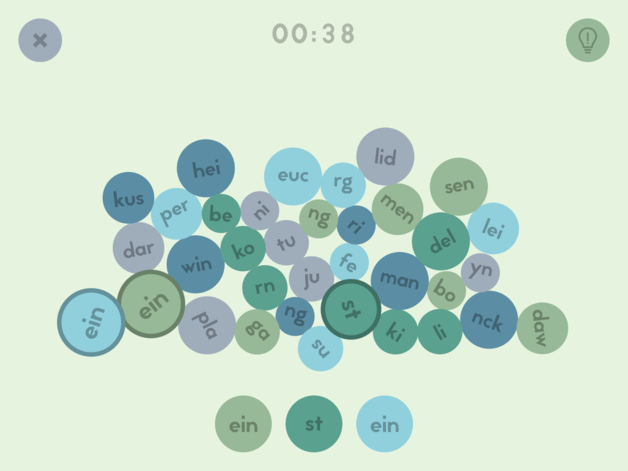 iTunes Description
Subwords is an exciting mix between a trivia and a word game. Words are split into fragments and you have to put them back together as fast as possible. The words in every level are bound to a certain topic, so you have to know about the topic to solve it! But it's no problem if you aren't that familiar with a specific topic: Simply click the bulb to learn something new!

The 25 topics not only range from general knowledge like animals and fruits to more specific fields of study like European countries, our solar system or greek mythology. And all of these topics can be played in the classic and in timed mode!
Forum Thread: Subwords (by Klemens Strasser)
---
Switchit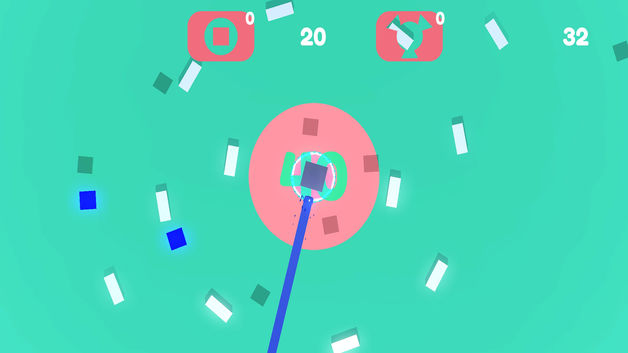 iTunes Description
You are the last of the Grey, all others have been vanquished by the White clan and his colorful minions.
Do what u have to do to survive as many waves as possible!

Mechanics:
Each enemy has a specific color, change your beam to match the color to defeat it.
If hit by a wrong type of beam, then the enemy gains a bit of life.
Forum Thread: Switchit (by NightHowler)
---
Tapioca Rider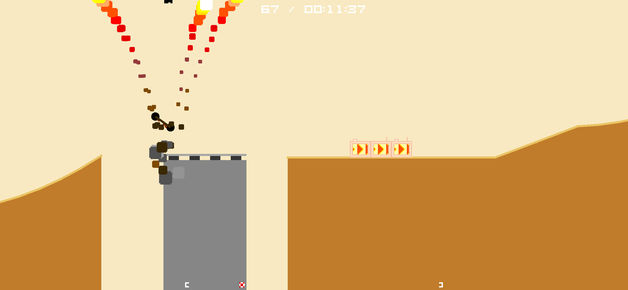 iTunes Description
Tapioca Rider is a 2D dessert driving game.

Jump, accelerate, and occasionally reverse through 78 tracks of procedural love and hate. Complete them without crashing or landing upside-down to attain the purpose of all gaming: a score.*

Then drive through another 9921 tracks if for some reason that wasn't enough.

Be you a Tapioca Rider?
Forum Thread: Tapioca Rider (by Aaron Steed)
---
Valleys Between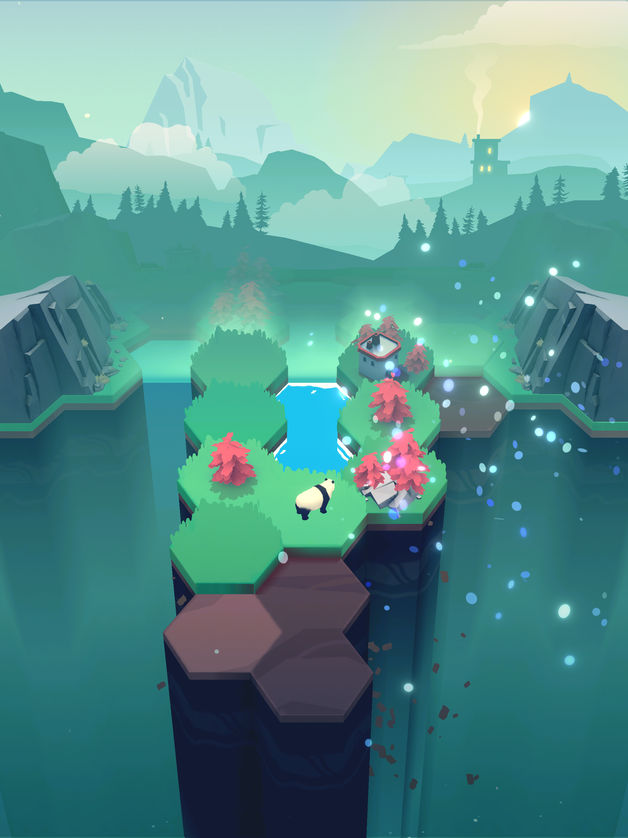 iTunes Description
Nurture a thriving, beautiful world by creating life, developing communities and discovering the quiet mysteries of the valley. Features:
• Grow a thriving, healthy world. Discover the endless challenges within the valley and find the elusive balance needed to sustain it.
• Swipe up and down to shape the land at your fingertips. Designed with intuitive controls to be easy to pick up and play.
• Relax and play at your own pace to craft your perfect world.
• Develop your skills with handcrafted goals, and unlock animals to populate your world.
• Each day is a new challenge as you play through the seasons and weather, including rain, snow, fog and more.
• Original music and handcrafted audio reacts to your manipulation of the world to create an immersive soundscape. Best experienced with headphones.
Forum Thread: Valleys Between (by Little Lost Fox)
---
Viva la Toast
iTunes Description
Catch as many toasts as you can! Unlock new characters and crack the high score! Just touch the screen to change direction. But be careful, there are other objects falling from the sky that don't belong in a toaster.

How many toast can you catch?
Forum Thread: Viva la Toast (by KOSHIOSHI)
---
Wall Kickers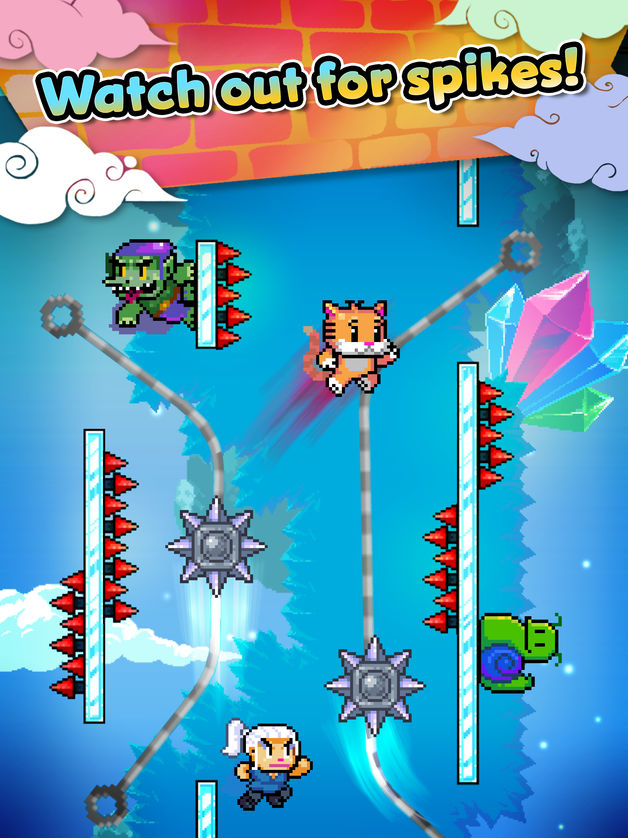 iTunes Description
Starting from the bottom,
Then jumping wall to wall,
Deftly dodging, swiftly scaling,
Trying not to fall,
Backflipping will launch you back,
And spin you round and round,
But don't mistime cos if you drop,
You'll plummet to the ground.
Forum Thread: Wall Kickers (by Kumobius)
---
World War 2 Tank Defense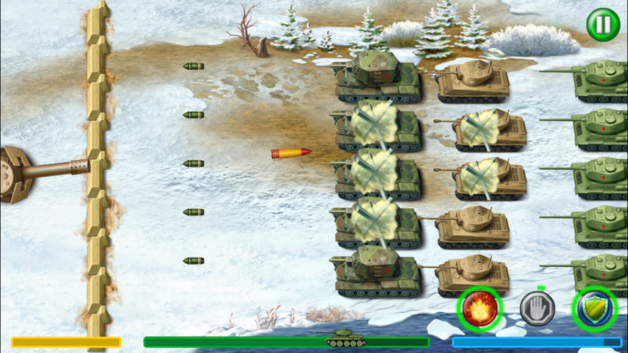 iTunes Description
World War 2 Tank Defense is tower defense RPG action arcade. You are defender of the fortress and your task is to protect the wall from enemies. Enemies are a powerful tanks designed and used in World War 2.
Forum Thread: World War 2 Tank Defense (by John Smith)
---