Each and every day new mobile games are hitting the App Store, and so each week we put together a big old list of all the best new releases of the past seven days. Back in the day the App Store would showcase the same games for a week, and then refresh those features each Thursday. Because of that developers got into the habit of releasing their games throughout Wednesday or very early Thursday in order to hopefully get one of those coveted features spots. Nowadays the App Store refreshes constantly, so the need for everyone to release all on the same day has diminished. Still, we've kept our weekly Wednesday night format as for years that's the time people knew to check TouchArcade for the list of new games. And so without further ado please check out the full list of this week's new games below, and let us know in the comments section which games you'll be picking up!
---
Azur Lane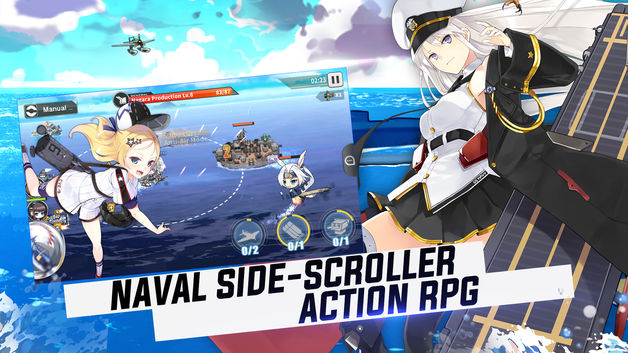 iTunes Description
An ideal naval warfare game like you've always wanted!

• A unique mix of the RPG, 2D shooter, and tactical genres combined into a beautifully designed anime game
• Easy and intuitive 2D side-scrolling gameplay is the main feature of Azur Lane
• Organize up to six ships into a flotilla, break through enemy gunfire, and defeat them!
• Both AI and manually controlled gameplay are available, choose whichever you like!
• Build your own fleet: Azur Lane has a wide range of warships from all over the world.
• More than 250 ships, each with its unique stats and represented by a beautiful character!
• Live 2D interaction technology is available for selected characters
• An advanced relationship system allows the player to strengthen ships to their maximum efficiency!
Forum Thread: Azur Lane (by YOSTAR LIMITED)
---
Ballano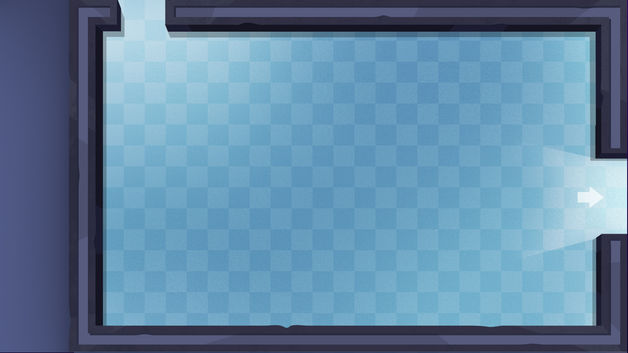 iTunes Description
Ballano is a fun puzzle game targeting audience of all ages. Ballano features 60 levels with interesting puzzles. Users will have to control a disc and make it reach the goal by avoiding challenging obstacles. The game is based on 5 worlds and each world featuring 12 levels.
Forum Thread: Ballano (by Nisim Yamin)
---
Between The Walls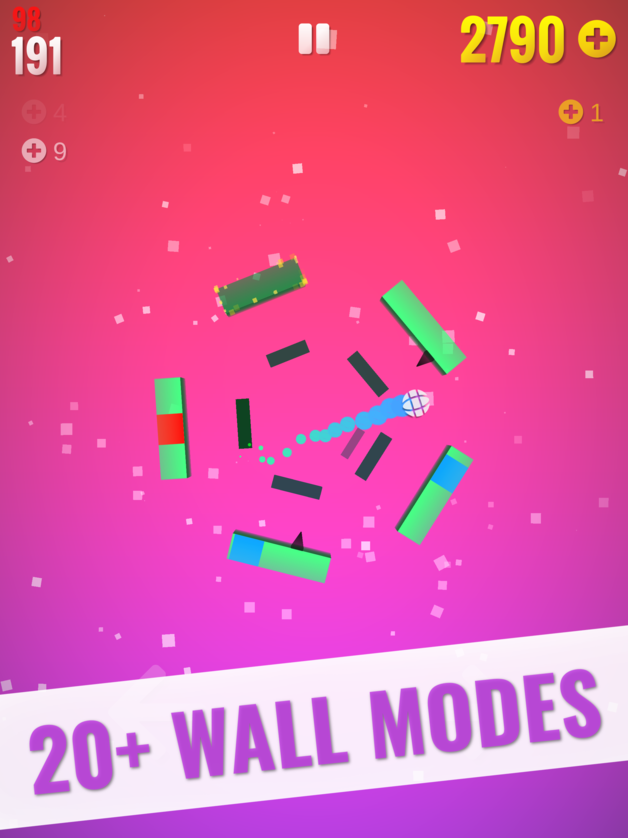 iTunes Description
Between The Walls is a Pong inspired single player arcade with a twist.

Bounce between the walls and survive as long as you can. Pick up modes, avoid obstacles and master your reflexes on various levels. Collect coins and use them in the shop to buy new skins. Score as many points as you can and be first in the leaderboards.

Between The Walls is perfect for pick-up-and-play at any time. Jump in and just keep bouncing.
Forum Thread: Between The Walls! (by Crazy Oyster Games)
---
BLOCKD BLAST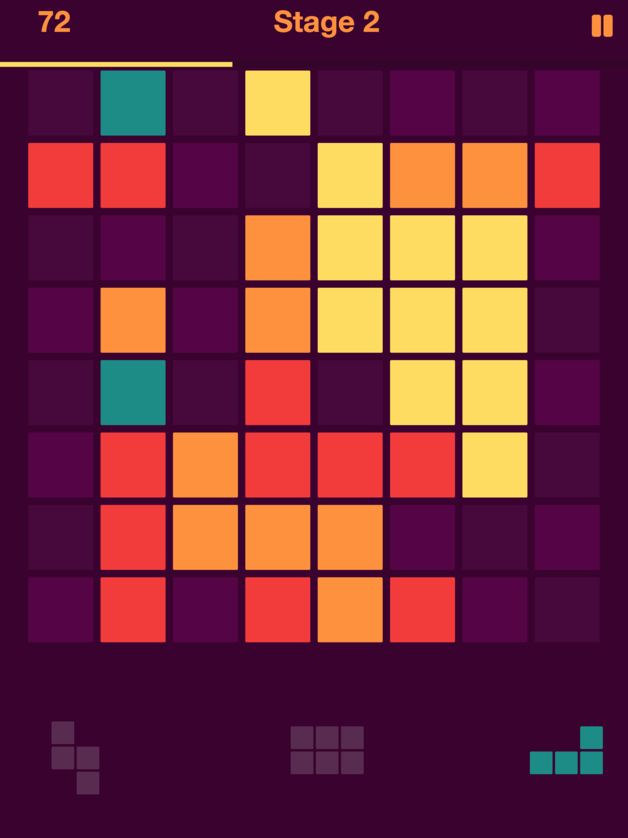 iTunes Description
Entertaining, relaxing and addictive – BLOCKD BLAST is a drag and drop block puzzle for players of any age! Join users from all around the world in this block puzzle mania and be a part of the infinite craze. Pop the blocks to last as long as possible before the game board fills up and get the highest score!

CLEAR THE BLOCK PUZZLE BOARD
Drag and drop blocks in the 8×8 grid to fill all possible spaces without running out of room. Think strategically and use your logic to move the blocks by making full horizontal or vertical lines. Try to remove multiple lines at a time to get higher scores. BLOCKD BLAST is easy to play and challenging to master!
Forum Thread: BLOCKD BLAST (by Jonathan O'Farrow)
---
Cinema Quest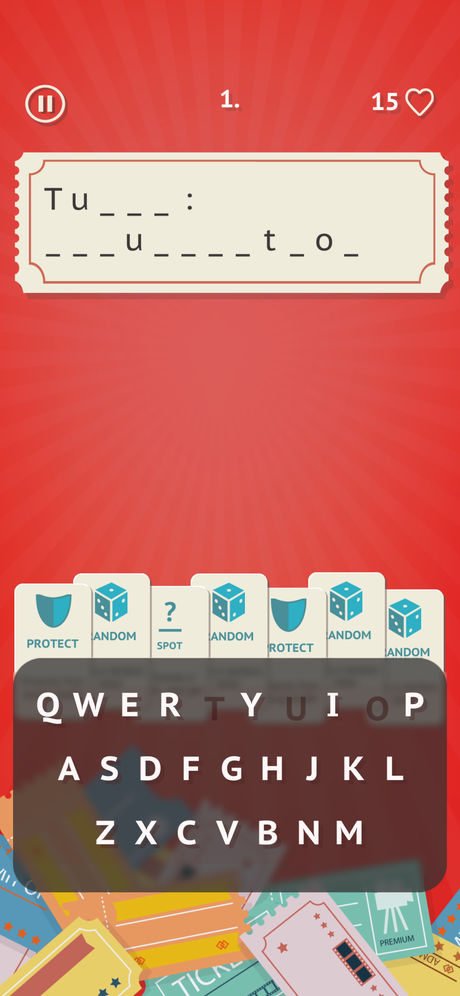 iTunes Description
Up for a challenge?

Solve over 3000 movie titles, in this hangman like game!

Guess the letters one by one to solve a movie title.
Complete daily quests by genre or time period to get new help cards! Use them to solve new titles, and beat your highscore!

Enjoy!
Forum Thread: Cinema Quest (by szucsr)
---
Clash & GO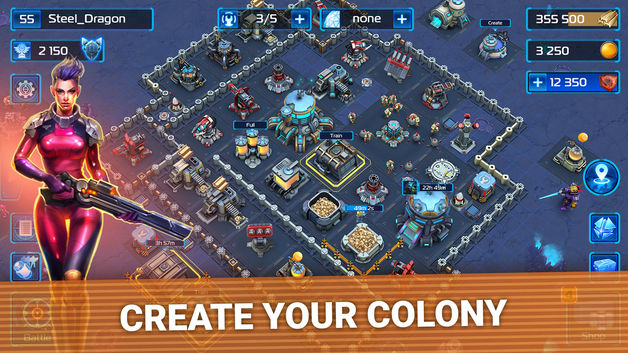 iTunes Description
Clash & GO combines a fun geolocation game in augmented reality (AR) and an epic city-building strategy game with real-time battles. Take control of your own asteroid base in space! Show your tactical skills by establishing defence towers, training your troops, and leveling up your hero. Can you build an impenetrable stronghold that stops other players from stealing your stuff?

Then hop into your cool spaceship (and walk outside in the real world!) to explore the surface of a huge AR planet filled with mysterious artifacts and useful buildings. Will you be lucky or fast enough to capture them first? You can also use your army to take over a rival base and seize what's rightfully yours. There's always something fun to do in Clash & GO! At any moment, you can start a single player campaign and try to conquer over 60+ increasingly powerful AI enemies. Use the reward to strengthen your defences and prepare for war.
Forum Thread: Clash & GO: AR Strategy (by Elyland)
---
Crystania Wars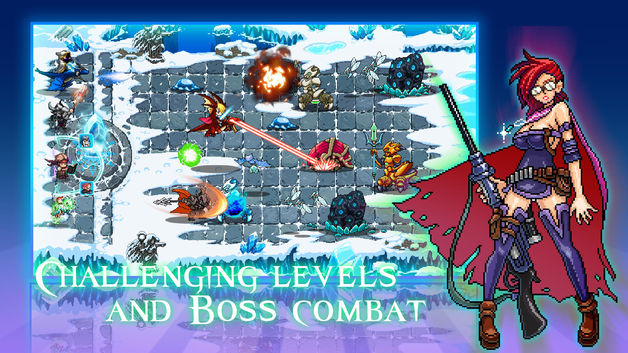 iTunes Description
Crystania Wars is an innovation of the traditional tower defense games. It contains RTS elements, TD rules, and a MMO style combat system. In combat, players can operate front-row characters to confront enemies or avoid enemy attacks, while back-row characters assume the roles of damage, control, heal and so on. A player can switch the jobs of the rear characters according to the combat situation and must protect the crystal from being destroyed.
Forum Thread: Crystania Wars (by Funcore Games)
---
Destiny Knights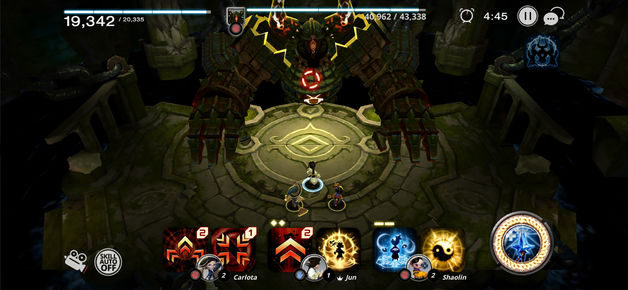 iTunes Description
Enter a world in turmoil as ancient grudges threaten to destroy civilizations.
Take to the skies and follow a group of young adventurers as they travel to unlock ancient mysteries and stop an all-out war in this high-octane action RPG.

Download now and get a guaranteed 5-star hero during your first 10 summons!
Forum Thread: Destiny Knights (by Netmarble Corporation)
---
DoC – God Mode Edition
iTunes Description
This is an expanded sandbox functionality collector's edition of the game 'Dungeons of Chaos'. If you have NOT played/bought the main DoC game yet than you should definitely consider doing that first to fully enjoy the gameplay itself. This God Mode edition is for hardcore fans, and priced accordingly. It contains powerful options to cheat and modify the game's behaviour and feel. Using it before you have done many normal playthroughs of the game would lessen your enjoyment of it.
Forum Thread: DoC – God Mode Edition (by Volker Elzner)
---
Front Armies [RTS]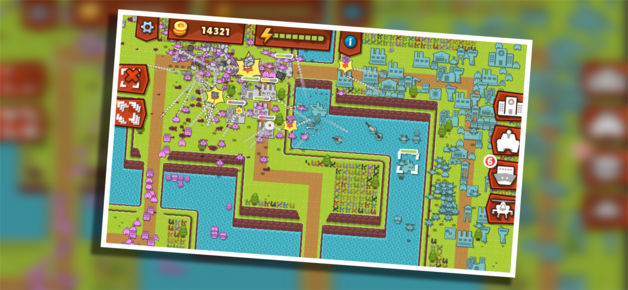 iTunes Description
Build, lead and conquer in this real-time strategy game.

Build up your base,
explore the map to gather resources,
research new technologies,
build unique land, sea and air units,
lead your army and conquer!
Forum Thread: Front Armies [RTS] (by Cappy1 Games)
---
KataKoto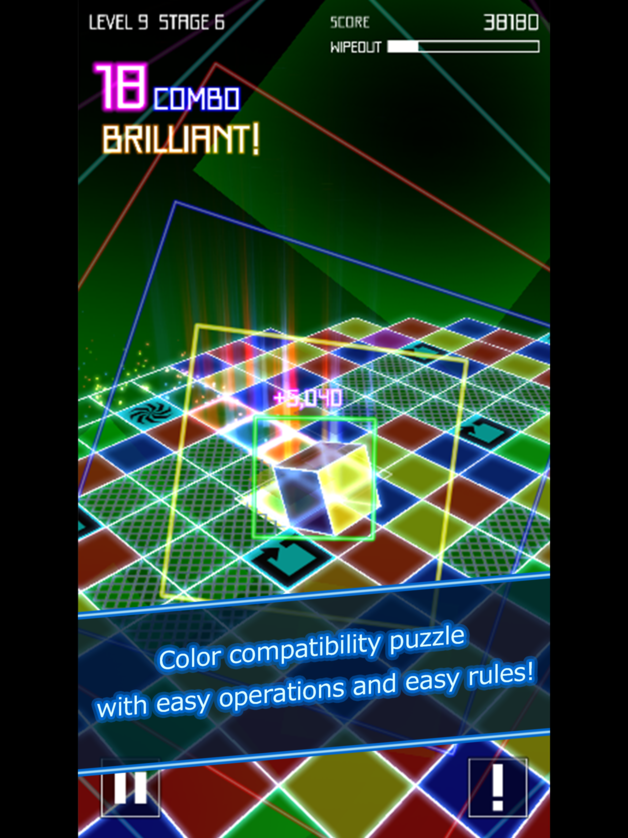 iTunes Description
By rolling the cube with a swipe operation and remove the color by combining with a panel color!
The challenge is how many combos you can accummulate!
You will get in to the refreshing "Wipe Out" after removing the same color repeatedly!
Chance to hit a high score by randomly rolling the cube and accumulate combos!
Forum Thread: KataKoto (by Picola Inc.)
---
Mighty Army – World War 2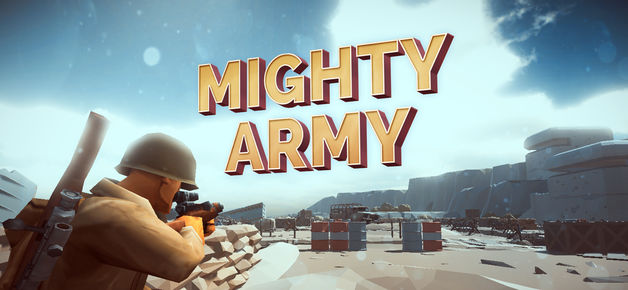 iTunes Description
'Mighty Army' is the best multiplayer TPS game in World War II background.
Experience now!

Features:
1. [AAA] Stylish 3D Graphics
AAA console-quality cartoon third-person shooter.
Forum Thread: Mighty Army – World War 2 (by PlayGodzilla)
---
Mislead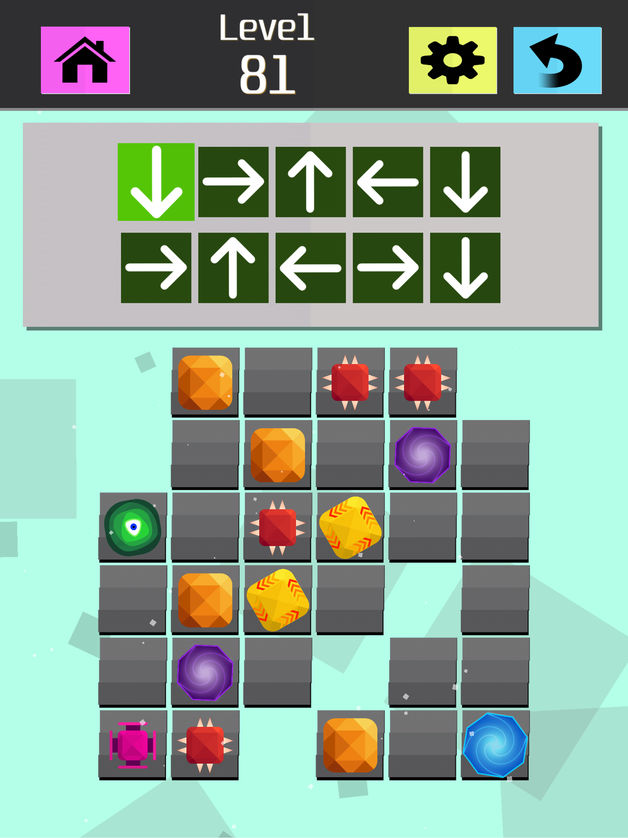 iTunes Description
Mislead : To lead or guide wrongly.
Hopefully you can follow directions!

To play this unique game you will need to get Bu the Blob around the board by following the arrows. Every time you remove a block, Bu will move the direction of the next arrow. There are different kinds of blocks – spiky, bouncy and slidy. This makes the puzzler, because you need to think about the right block to remove at the right time. And to make things more fun, there are teleports. Who doesn't love moving through teleports?
Forum Thread: Mislead (by Radiobush)
---
One Hour One Life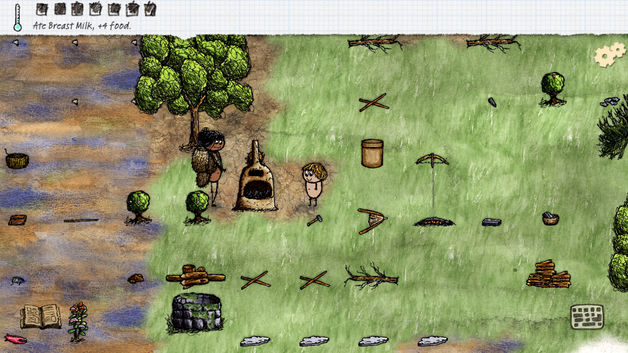 iTunes Description
This is an adaptation for iOS of the original desktop game by Jason Rohrer. If you have played the original, you will recognize Jason's cute and quirky graphics and sounds, as well as the wonderful premise: rebuilding civilization from scratch, together with other players and across countless generations.

You are born either as a baby to one of the other players, or as a young woman if no suitable mother is found. Every minute of real time is one year in the game and your maximum age is 60 years. A single life is limited, but the things you make during your lifetime are left for your children and grandchildren once you are gone. Try to make life a little bit easier for those who come after you, so your family line will have a chance to prosper for generations to come.
Forum Thread: One Hour One Life for Mobile (by Wereviz)
---
Orbit Buster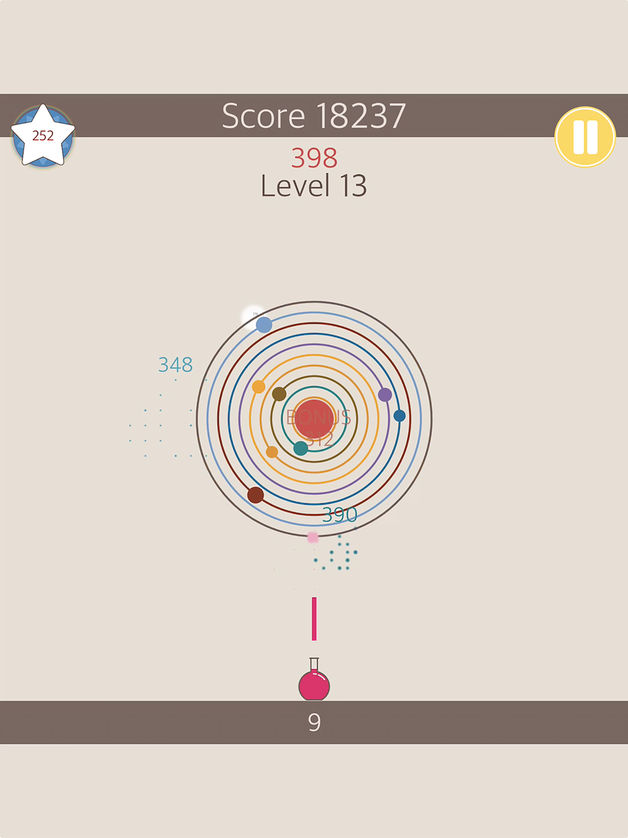 iTunes Description
Single action ONE TOUCH Arcade game. ANYONE can PLAY, ANYONE can ENJOY. GAMEPLAY in Focus. MINIMUM Learning Curve. BUILD up some SKILLS to MASTER the ORBIT BUSTER. BEAT all the LEVELS and get YOUR REWARD!
Forum Thread: Orbit Buster (by Giedrius Talzunas)
---
Powerless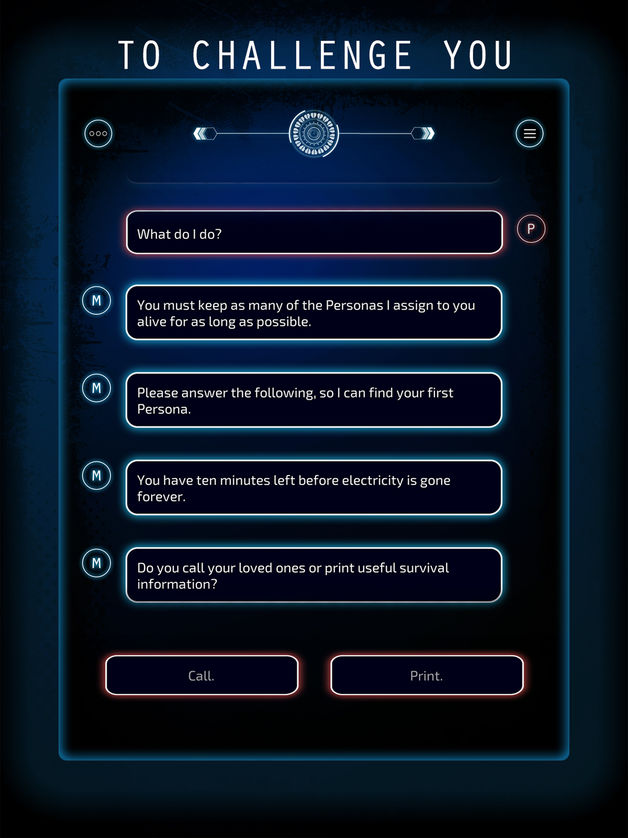 iTunes Description
Welcome to Powerless! The Interactive Doomsday Simulator. Explore London after a catastrophic solar flare plunges the city into darkness and renders all electronic devices and transport useless. Try and keep your Personas alive as you face the elements without help from the digital world. Powerless is an interactive fiction game which explores how electricity dominates our society and how much we would struggle without it.

Without electricity, how will you communicate? Without power, how will hospitals look after patients? Without running water, how will anyone survive? Filled with exciting survival situations, Powerless will test your knowledge of the natural world and push the limits of what you believe society is capable of.
Forum Thread: Powerless (by Narratio)
---
RocketPack Kid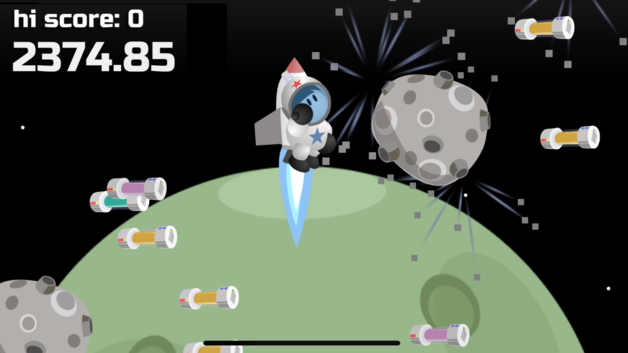 iTunes Description
Propel RocketPack Kid to new heights using speed and dexterity to fuel his ascent!
Drag fuel rods to RocketPack Kid to add thrust. Orange fuel rods add a small amount of thrust. Green fuel rods add a large amount of thrust. Fuchsia fuel rods actually take away some thrust – avoid these!
Watch out for asteroids! These will destroy a fuel rod on contact!
Scan the skies quickly and fuel RocketPack Kid's rocket pack to launch him to new heights.

Good luck!
Forum Thread: RocketPack Kid (by Tocodev)
---
Shooting Hoops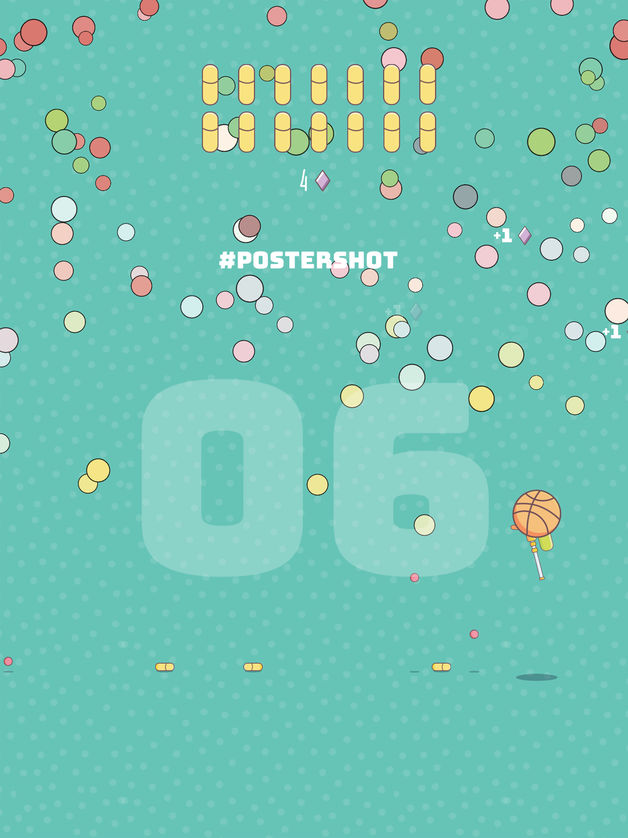 iTunes Description
Shooting Hoops Features:
• One-tap and shoot mechanic
• Power ups
• Whacky physics
• Haptic feedback
• Tons of unlock-able balls (with different weights and gameplay) *
• That sweet, sweet tasty look and feel
• Gamecenter
• Achievements
• Multi-language support
• iMessages stickers
Forum Thread: Shooting Hoops (by The Frosty Pop Corps)
---
Summit Way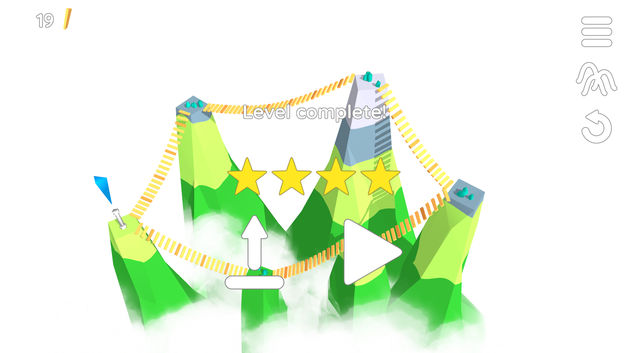 iTunes Description
In Summit Way, place bridges between hills to link them all together and form a loop. Choose each bridge carefully to climb high mountains, harvest food for towns, and avoid being the target of a cannon.

Summit Way offers 10 regions with a total of 72 levels, from a relaxing start to increasingly difficult levels. Start off by finding any solution to the first few levels, letting yourself be guided by the sound of the wood falling in place. And then, challenge yourself to use as little planks as possible to earn a 4 stars score on all levels, and share the trickiest solutions with your friends!
Forum Thread: Summit Way (by Alexis Laferrière)
---
Super Spell Heroes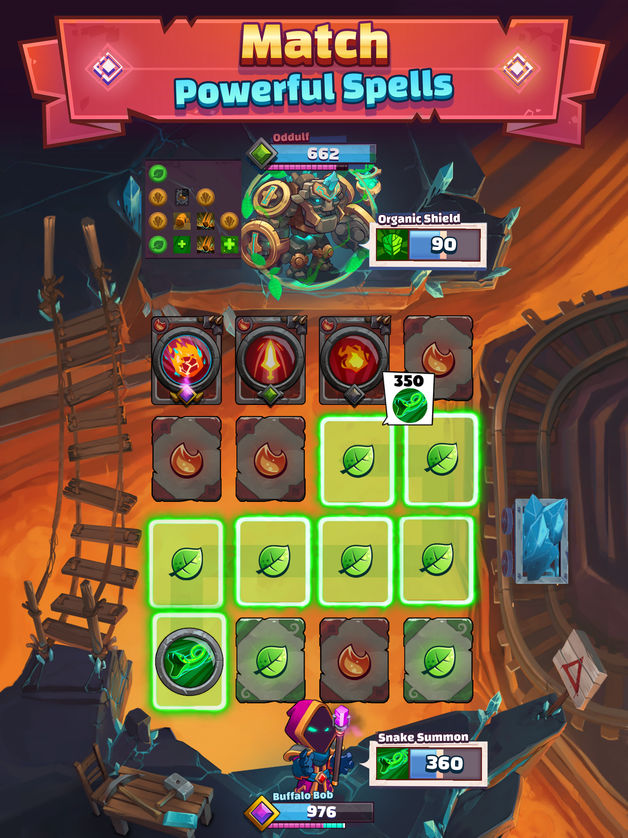 iTunes Description
Super Spell Heroes is a real-time 1v1 puzzle duel game of wizards and elemental powers. Tactically match colours to cast epic spells, fight other players and become the ultimate magical legend!

Journey through magical realms, unlock and upgrade new playable wizards and equip them with unique, evolving spells.

Get ready to join the battle now, level up your magic and duel your way across the map to the mystical Crystal Palace!
Forum Thread: Super Spell Heroes (by Flaregames)
---
Tanks-A-Lot – 3v3 Brawls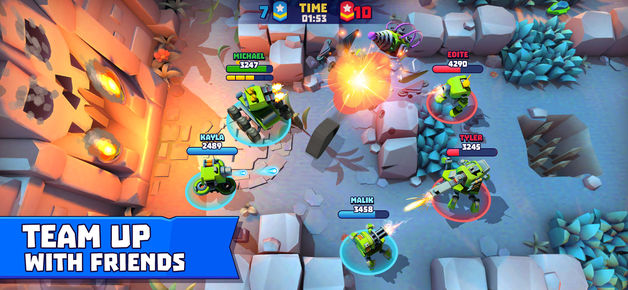 iTunes Description
Incredibly dynamic and fun multiplayer game. Build your tank from dozens of parts, play with your friends & dominate the arena – 3 vs 3 PVP action. Try different tactics and win. Choose a tank and join the battle! Download Now!

Tanks A Lot! features four distinct game modes:
– shoot your way in a classic, adrenaline-filled Deathmatch
– fight for resources in Brawl
– be the last man standing in Battle Royale
– play football in Tank-O-Ball, but with tanks!
Forum Thread: Tanks A Lot – 3v3 Brawls (by BoomBit, Inc.)
---
What's Cooking? – Tasty Chef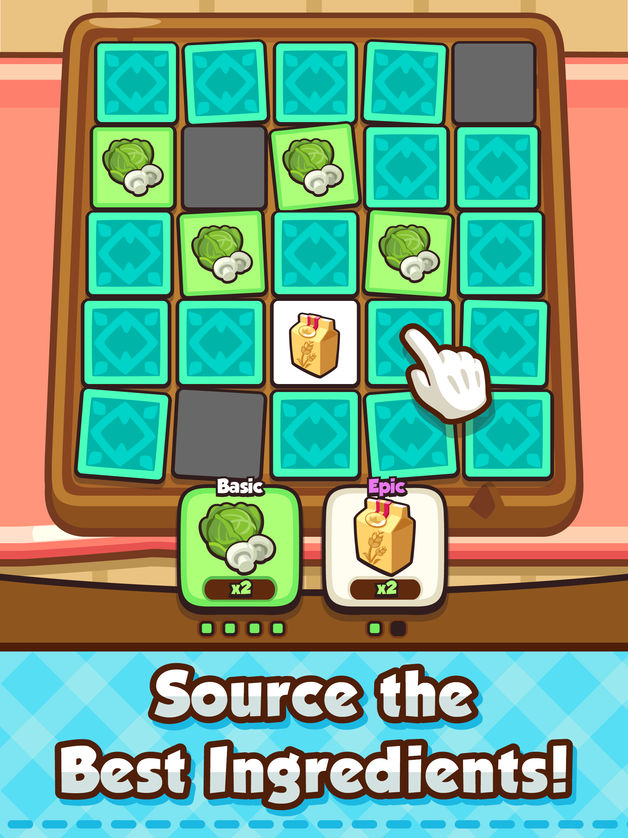 iTunes Description
Tie your apron and sharpen your knives – it's time for a crazy cooking adventure in WHAT'S COOKING? – Tasty Chef! Starting as an amateur cook with a small kitchen, you'll combine ingredients to create over 1000 recipes and serve delicious dishes to hungry customers. Customize your restaurant, upgrade your kitchen and improve your skills to become the world's greatest master chef!
Forum Thread: What's Cooking? – Tasty Chef (by PIXIO LIMITED)
---