The juggernaut that is Fortnite (Free) is turning one next week, and there will be a limited time in-game event to celebrate the occasion where you'll have the opportunity to earn some cool birthday rewards. As laid out on Fortnite's blog, you'll be able to earn a "Fortnite Birthday!" emoticon by dealing 1,000 damage to opponents; you can unlock a "Happy Birthday!" spray by dancing in front of 10 birthday cakes (please don't shoot at me while I'm doing this); and finally you can earn 5,000 XP by playing 14 matches on this day. Complete all three of those special Birthday Challenges and you'll score yourself a Birthday Cake Back Bling. The map will be birthday'd out as well, with a birthday Battle Bus, "sploder husks carrying a tasty surprise", and more.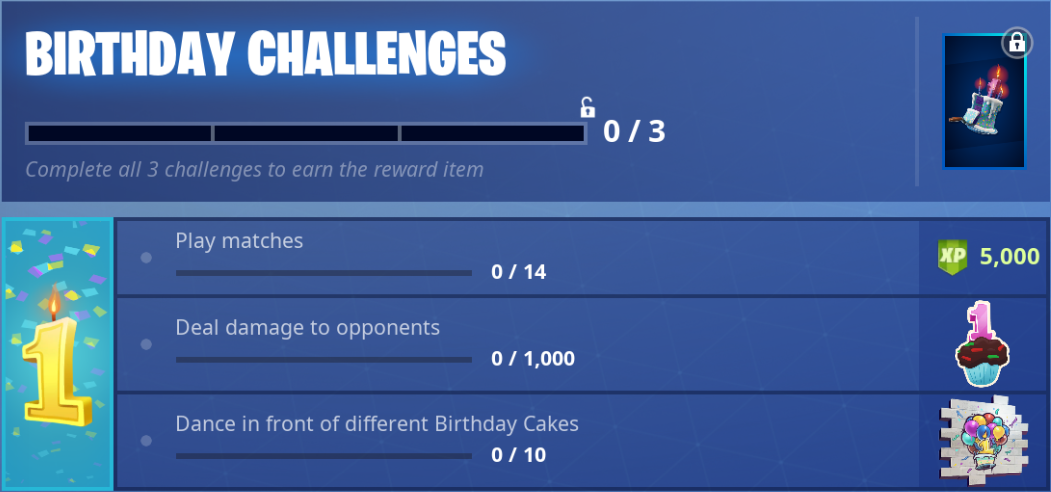 Of course it's kind of amusing as this first birthday is actually celebrating the initial release of Fortnite: Save the World, which is only available on consoles and PC and isn't included in the Fortnite release for iOS or Nintendo Switch. Save the World is a cooperative sandbox survival mode and it received a fairly tepid response when it first released almost a year ago. It wasn't until Epic Games released the Battle Royale mode the following September, during the peak of popularity of PUBG, that Fortnite began to find the momentum that has brought it to the worldwide phenomenon we know today. So, happy birthday Save the World, you red-headed stepchild of the Fortnite universe! You aren't being left out as there will be a special Birthday quest line in Save the World where you'll be able to earn a Birthday Brigade Ramirez Hero as well as earn tickets to spend on special Birthday Llamas which "can contain Heroes and weapons from every event this year (not including quest rewards)."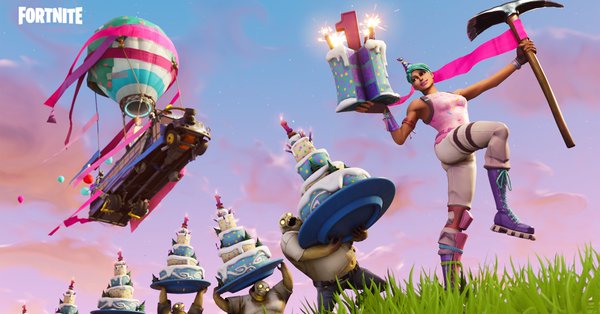 Even though Save the World isn't as popular as the Battle Royale game, I still wish that Epic would bring it to iOS and Switch, if anything just to mix things up from time to time. They've hinted that they don't really have any plans to do such a thing, which is a shame. Anyway, be sure to drop into Fortnite next Tuesday, July 24th to get in on this limited time first birthday celebration.