Each and every day new mobile games are hitting the App Store, and so each week we put together a big old list of all the best new releases of the past seven days. Back in the day the App Store would showcase the same games for a week, and then refresh those features each Thursday. Because of that developers got into the habit of releasing their games throughout Wednesday or very early Thursday in order to hopefully get one of those coveted features spots. Nowadays the App Store refreshes constantly, so the need for everyone to release all on the same day has diminished. Still, we've kept our weekly Wednesday night format as for years that's the time people knew to check TouchArcade for the list of new games. And so without further ado please check out the full list of this week's new games below, and let us know in the comments section which games you'll be picking up!
---
Battleheart 2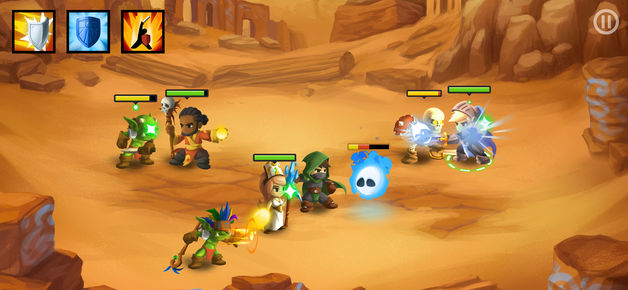 iTunes Description
Welcome back to the world of Battleheart!

In this stunning sequel to 2011's hit mobile RPG, you'll take command of a party of heroes and slay hordes of monsters in frantic, realtime battles that will put your reflexes to the test. With each victory you'll face ever greater dangers, and grow more powerful through a robust equipment and skill system offering vast combinations of heroes, items and abilities.
Forum Thread: BattleHeart 2 (by Mika Mobile)
---
Bottle Fizz Fruit Girl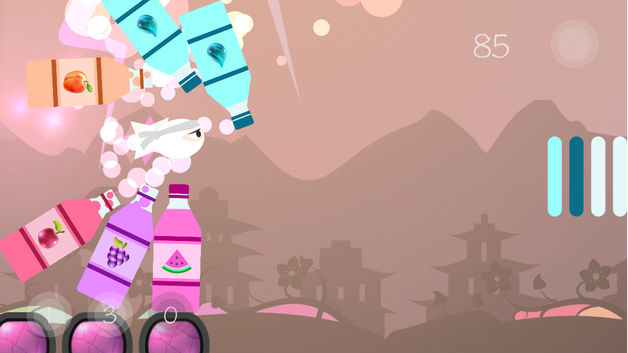 iTunes Description
The Wooga Buggies have arrived on earth and they are taking all our fruit! Help Zoey Jade Kokeshi stop them before we all have to settle for a slice of spinach pie!

Meet Yoshiro and Mary Kokeshi. And their spirited 7-year-old daughter Zoey Jade Kokeshi. They live in the eastern part of Japan in a place called Thunder Village.
Forum Thread: Bottle Fizz Fruit Girl (by Daniel Michaels)
---
Cthulhu Chronicles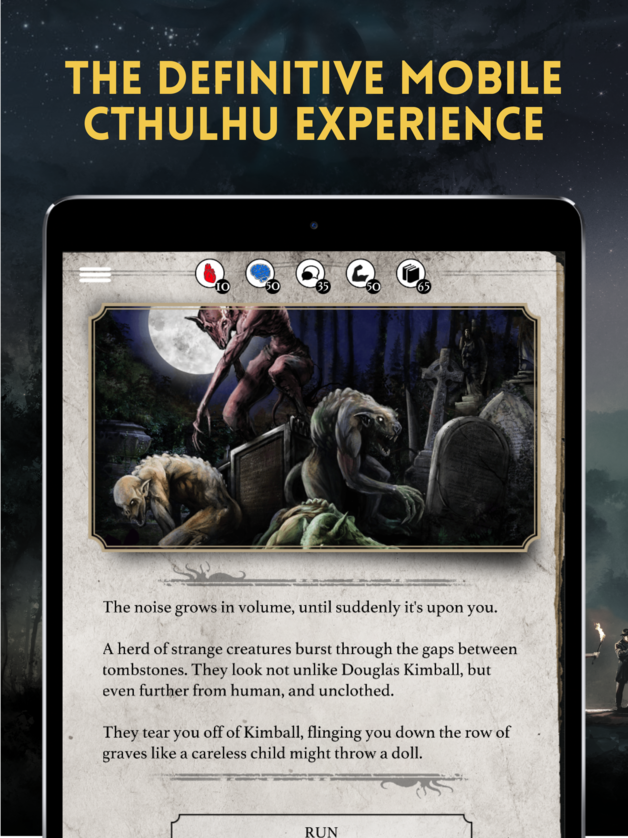 iTunes Description
Can you navigate your way through Arkham City and survive with your sanity intact? How will you fare against eldritch magic, insidious plots and the Elder Gods themselves?

Cthulhu Chronicles brings the terror and thrill of Chaosium's award-winning role-playing game Call of Cthulhu to life on your mobile device. It emulates the tabletop experience, giving you choices to make, enemies to fight and mysteries to uncover. Mystery, intrigue, horror, and madness await your investigator, who can gain insights and lose sanity as they chart their way through Arkham City's various interactive stories. Each story presents its own challenges and also plays a part of a larger campaign, which unfolds around you as you play. It is a great way to introduce yourself to the thrill of Call of Cthulhu, or, if you are already a player, to dive into a game and get a touch of Mythos on your own!
Forum Thread: Cthulhu Chronicles (by MetaArcade)
---
Dereliction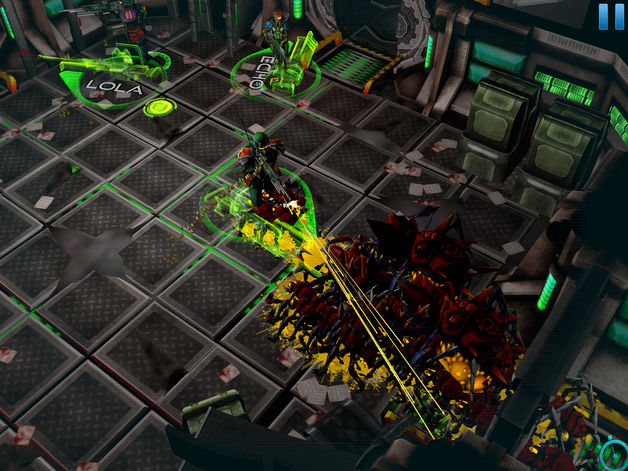 iTunes Description
In Dereliction, control a squad of mercenaries to take back a space ship from an alien infestation.

Dereliction is a squad-based real-time tactics game, requiring a sophisticated mobile defence strategy for objective success.

The objective of the game is to get your mercenaries from one side of the derelict space-ship to the other, moving from one airlock to the next. There you rest, refuel, reload and prepare to meet your opponents in the next level.

Play the role of the Commander. Reclaim the Derelict. Rescue survivors. Eradicate the Dross.
Forum Thread: Dereliction (by Team_Derelict)
---
Earth Atlantis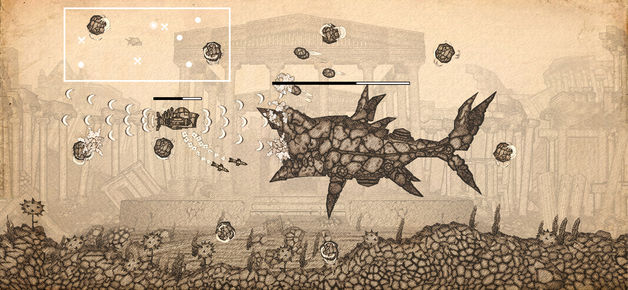 iTunes Description
Earth Atlantis is a side-scrolling shooter with an original "Monster-Hunting" gameplay. Search and hunt down dreadful sea monsters and explore the post-apocalyptic underwater world. Unlock multiple ships with special weapons and abilities for your journey and become a legendary hunter!

"The Great Climate Shift" struck at end of the 21st century. Ninety six percent of the earth's surface is underwater. Human civilization has fallen. Machines have adopted the shape and form of marine animals. The ocean is full of creature-machine hybrid monsters. You are a "Hunter" and the new journey begins…
Forum Thread: Earth Atlantis (by Pixel Perfex)
---
Epic Game Maker – Platformer
iTunes Description
Epic Game Maker is a sandbox 2D platformer with a level editor. Create levels of your dreams and share your creations with other players!
Also you can play online levels created by other players and rate them. The best levels will appear at the top of the list, which will give an opportunity
their authors to become famous!
Forum Thread: Epic Game Maker – Platformer (by Evgeny Borodin)
---
The Eyes of Ara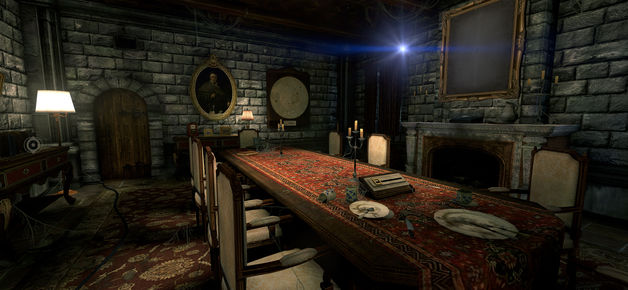 iTunes Description
Lose yourself in a stunning puzzle adventure set in a gorgeous 3D environment. Explore a vast, ancient castle riddled with secret vaults and hidden rooms. Solve elaborate puzzles, uncover lost treasures, and unravel a mystery bridging the scientific and the arcane.

Alone on a remote island stands a weathered castle. For years it has lain dormant yet still the townspeople recall old stories of restless dreams, violent storms, and the eerie glow of ghostly lights dancing in the mist. Recently, a mysterious signal has begun broadcasting from within the abandoned halls. Something inside the castle has awoken, now someone needs to venture inside to discover the truth.
Forum Thread: The Eyes Of Ara (by 100StonesInteractive)
---
The Fantasy Village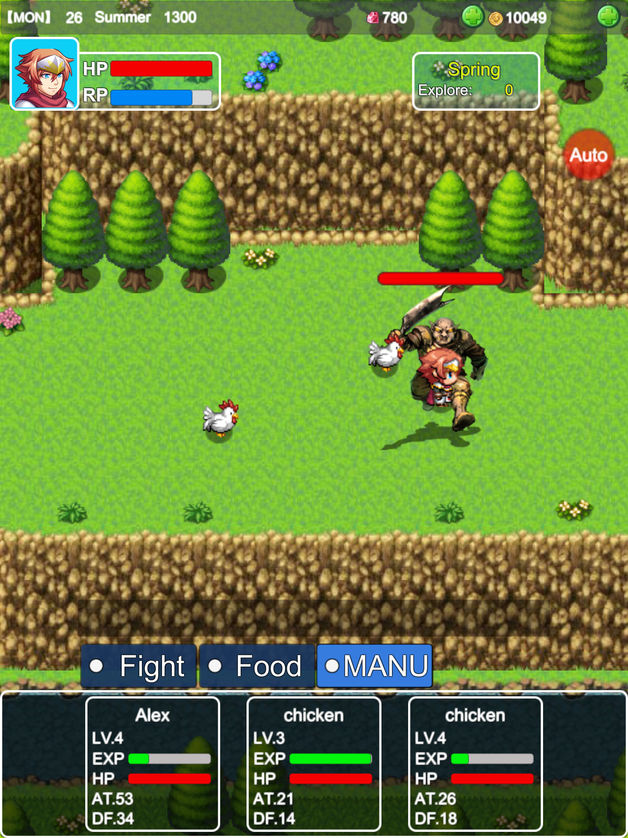 iTunes Description
In a peaceful town, there is a legacy left by the grandfather, where there are farmland, pastures, rivers, and valleys, which are where the future lives. What is happiness? Happiness is freedom and satisfaction. Choose your daily life here. Whether it is a prop house, a farm, or fishing and adventure in the wild, everything follows your choice.
Forum Thread: The Fantasy Village (by Yongfei Shan)
---
Fighting Fantasy Legends'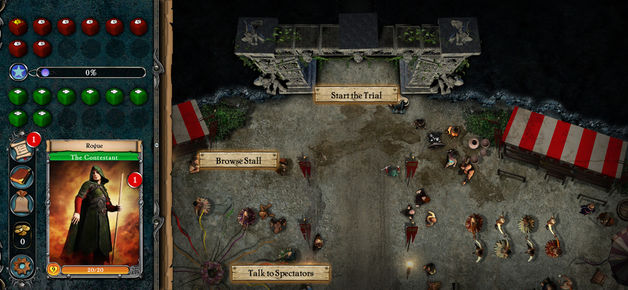 iTunes Description
Return once more to a land of danger!
Fighting Fantasy Legends Portal is a gateway to adventure in the Fighting Fantasy world!
Play as a novice adventurer and rise up through the ranks to saviour of the world in this epic tale of deadly traps, fearsome monsters and devious adversaries. Play three classic Fighting Fantasy gamebooks by author Ian Livingstone – Deathtrap Dungeon, Trial of Champions and Armies of Death.
Forum Thread: Fighting Fantasy Legends' (by Asmodee Digital)
---
Fracter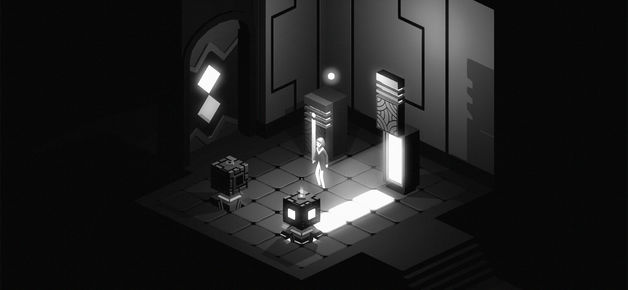 iTunes Description
EMBARK ON A JOURNEY OF LIGHT AND REFLECTION.

Join a veiled young hero exploring a world in shadows. Discover secrets hidden in the dark and outsmart ominous creatures as you traverse a mysterious labyrinth of glowing black architecture.

Immerse yourself in a highly sensory experience, and set off on a perilous quest to restore light to a darkened world.
Forum Thread: FRACTER (by 4L GAMES)
---
Idle Apocalypse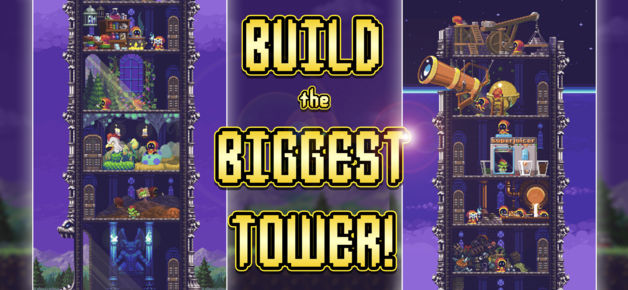 iTunes Description
Ever wanted to run a cult? Summon legendary demon gods? Control hordes of unwashed monsters? Craft a tower so tall it defies all laws of physics? Or… destroy the world?

No? Well, why not give it a try anyway?

Idle Apocalypse is the best cult, clicker apocalypse simulator of 2018! Craft your tower and build it high into the sky and deep underground. Tap to create hordes of goblins, demons and beasts to do your bidding. Cast spells on any brave heroes foolish enough to get in your way. Summon the legendary Idols – a feared group of gods – and bring about the End Times in this novel idle tapper game.

Idle Apocalypse is a game about resource management, strategy and evil!
Forum Thread: Idle Apocalypse (by Grumpy Rhino Games LTD)
---
MagiCats Builder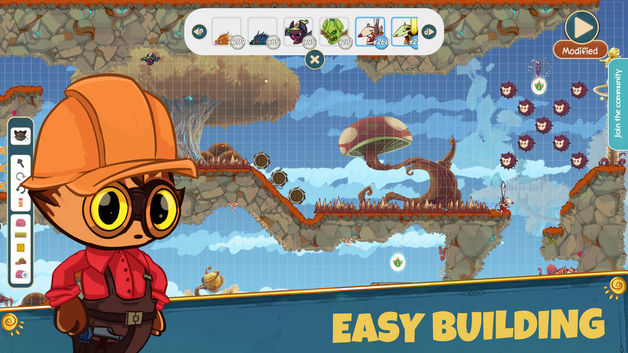 iTunes Description
Build your very own game world in MagiCats Builder – the ultimate sandbox platformer where only your imagination is the limit! Design levels, characters, objects, environments – anything your heart desires – using a simple visual coding engine.

Craft your own experiences on the fly and share them with the community – or explore custom levels from around the world.

What epic CATStruction will you build?
Forum Thread: MagiCats Builder (by Dreamz)
---
New Star Soccer Manager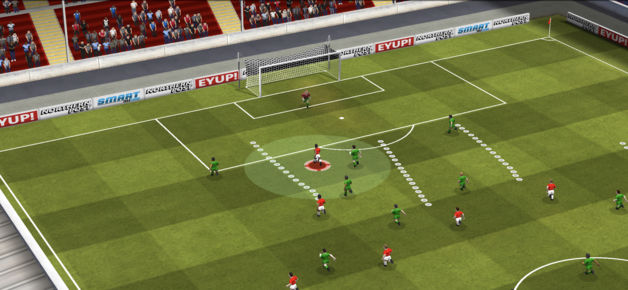 iTunes Description
Welcome to New Star Soccer Manager: The immersive all-new game from Simon Read, creator of the BAFTA Award-winning New Star Soccer series.

Take control of New Star FC – a beleaguered soccer club which needs your management skills and instincts to unlock the team's potential and make it to the top of the game.

This is soccer management like you've never experienced it – Be more than just a player, be the head, the heart, and backbone of New Star FC. Be the Manager.
Forum Thread: New Star Soccer Manager (by Five Aces Publishing)
---
Rogue Assassin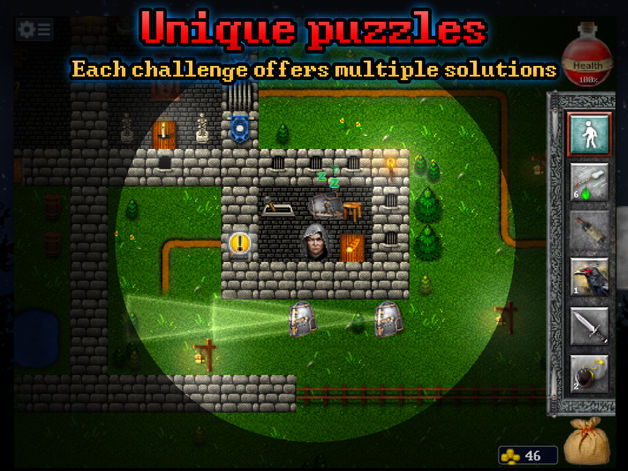 iTunes Description
A Retro 2D Stealth Adventure!

You are a member of a secretive clan of rogue assassins, an agent of stealth and shadow. You will go on critical missions using only your wits and your ninja-like abilities to disable your foes and subvert any group which poses a threat to the peace of the kingdom.

How you achieve victory will be up to you! Will you use the steel of your sword to crudely slice through and backstab all enemies who stand in your way? Or will you use poisoned darts, deception, and your mystical powers to avoid detection entirely?

Sneak through each map to reach your goals (whether it be stealing war documents, freeing prisoners, or assassinating political enemies) and find secret entryways and solutions to challenges – or barge right in through the front gate and destroy everyone you see. The choice is yours.
Forum Thread: Rogue Assassin (by BravoBug Software)
---
Room Racer AR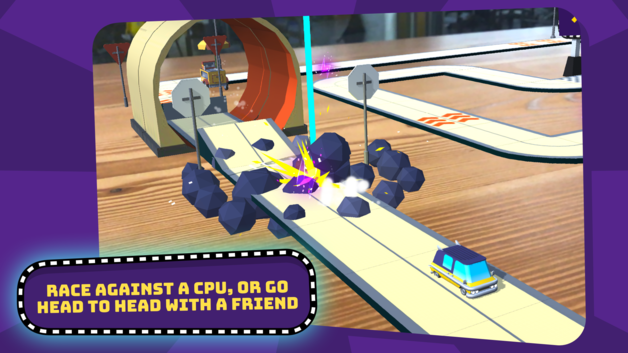 iTunes Description
Room Racer is a frantic augmented reality racing game you can play anywhere. Race against bots in single player mode, or go head-to-head with a friend in multiplayer mode!

With a super-simple tap-to-accelerate system, it's easy for anyone to pick up and play Room Racer – but rather tricky to master…
Forum Thread: Room Racer AR (by Awkward Silence Ltd)
---
Space Wall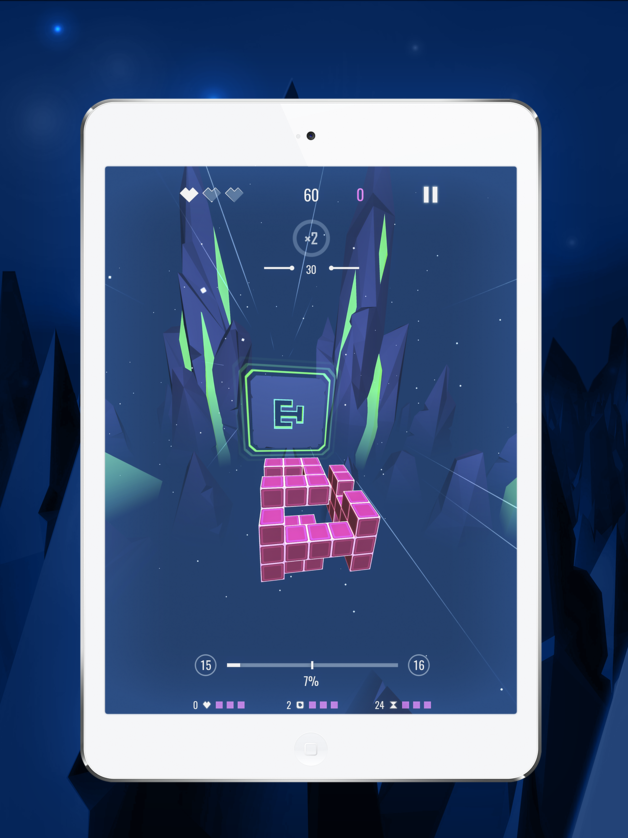 iTunes Description
A challenging and beautiful puzzle game.
Rotate the form and find the correct direction, to go cross Space Wall!

Now we are in a journey to some different dimensions. What you need to do is to find the path using your abstract thinking. And the only key is the form on your palm.
Rotate it to suitable direction, otherwise, you may miss in this mysterious space, forever…
Forum Thread: Space Wall (by ZPLAY)
---
Speed Boaty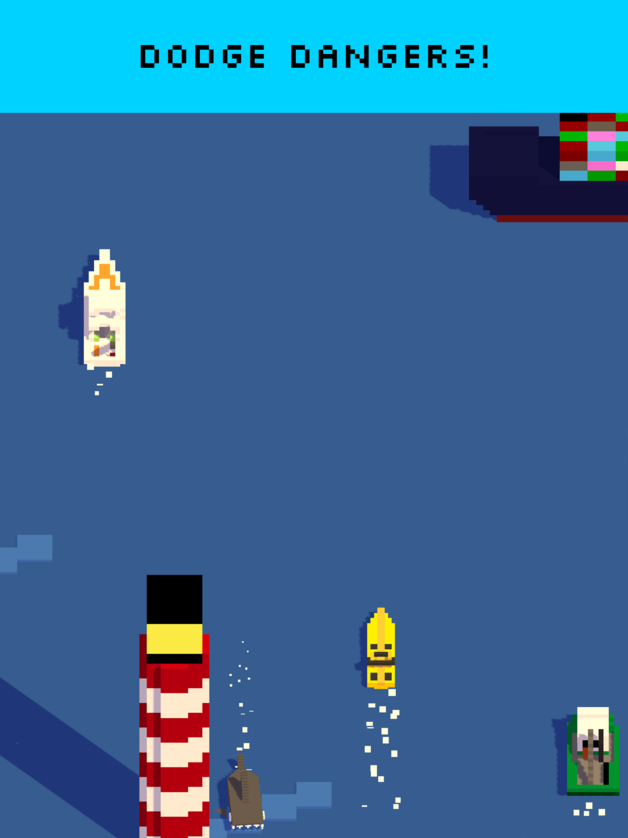 iTunes Description
The year is 1984… Miami is a hotbed of speedboats, inexplicable marine ramps, sharks, and cruiseships…

The Ocean Is A Dangerous Place!

Dodge and jump your boat through endless fast-paced danger on the high seas that's different every time you play!
Forum Thread: Speed Boaty (by Matt Simpson)
---
Star Ocean: Anamnesis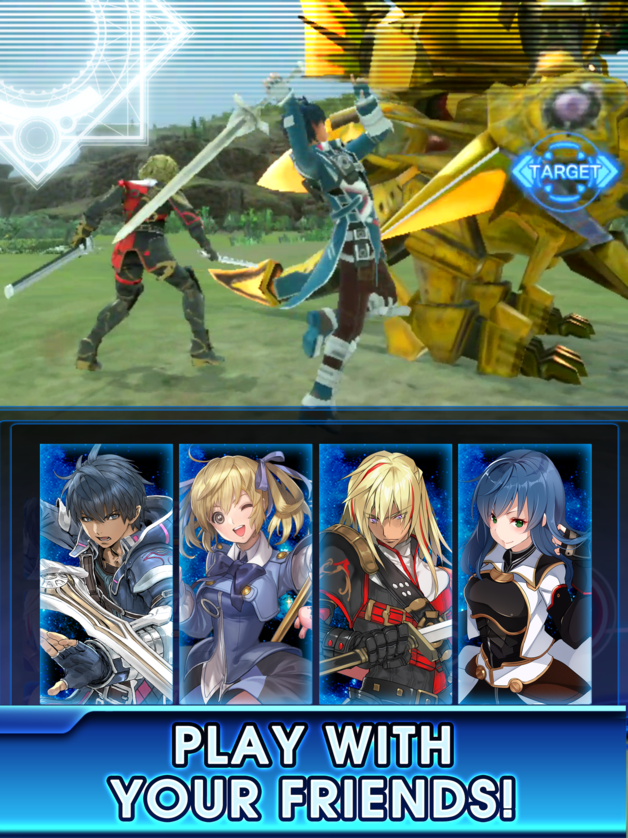 iTunes Description
STAR OCEAN: ANAMNESIS is an epic action-RPG that puts you in the captain's chair as you lead a team of heroes across the galaxy. Immerse yourself in a rich sci-fi fantasy universe and experience fast-paced combat rendered with gorgeous 3D graphics!
Forum Thread: STAR OCEAN: ANAMNESIS (by SQUARE ENIX)
---
Super Speed Runner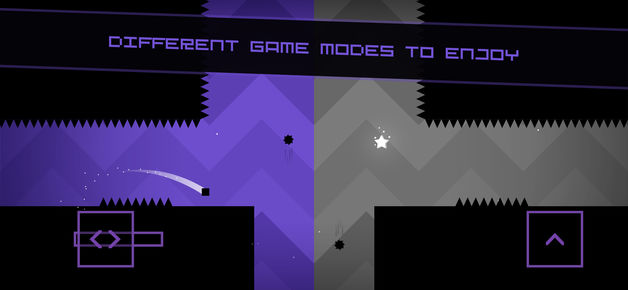 iTunes Description
Super Speed Runner is a brutally hard platformer with unique player mechanics. Speed Up, Slow Down, Jump and Escape through the various challenging levels. And, we don't think you can survive them all. Oh, really? Prove us wrong, then.
Forum Thread: Super Speed Runner (by Jambav, Inc.)
---
Trade Island: Big City Tribez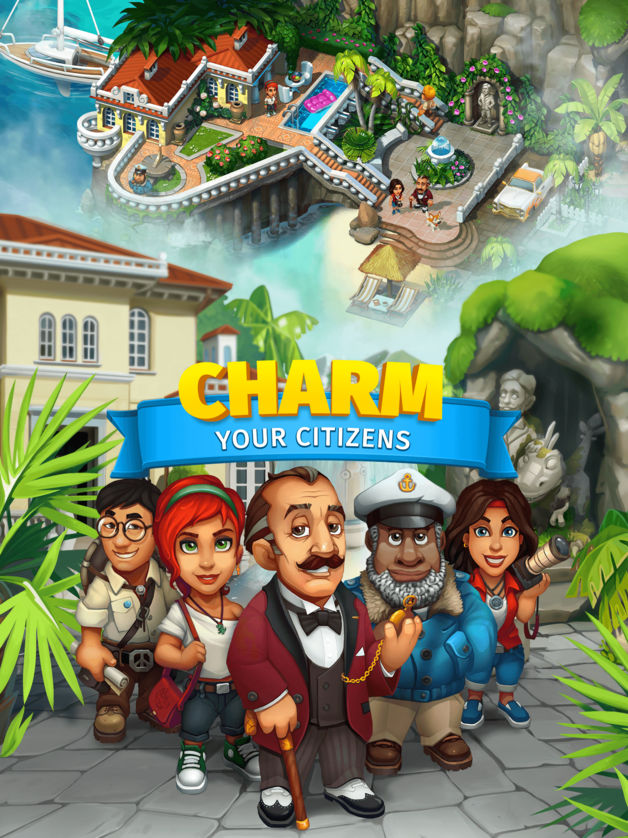 iTunes Description
Become a tycoon on a sunny island, by building a beautiful and lively city, producing goods, and making profitable deals! Trade Island features stunning tropical landscapes, exciting quests, and charming characters that the whole family will love. Start your adventure in the shade of elegant palm trees, and build the city of your dreams!
Forum Thread: Trade Island: Big City Tribez (by Game Insight)
---
Trism II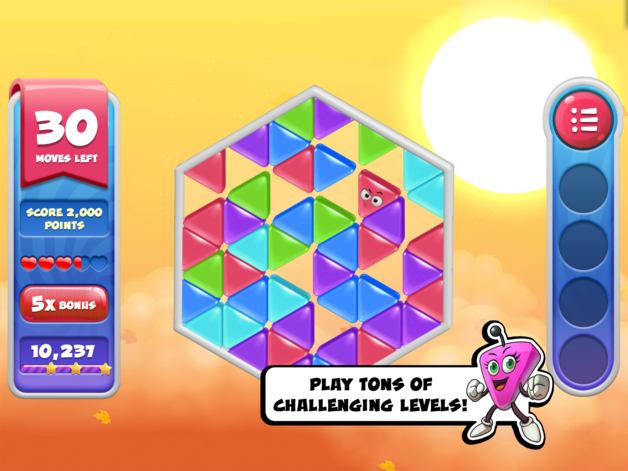 iTunes Description
Return to the world of TRISM. In July 2008, Steve Demeter launched his indie game TRISM the first day the AppStore opened. TRISM went on to chart in the Top 10 overall for many months, winning a landslide of industry awards. Among a number of media appearances, Apple featured Steve in an Apple keynote as the first of their AppStore developer showcase documentaries.

Released ten years to the day since TRISM and the AppStore first launched, TRISM 2 is a return to form in AppStore gaming. Offering a level of vision and uniqueness that could only be achieved via an indie passion project, TRISM 2 boasts a fully interactive open world, deep narrative storyline, branching subquests, multiple endings, and episodic content.
Forum Thread: Trism II (by Demiforce)
---
Wobble Frog Adventures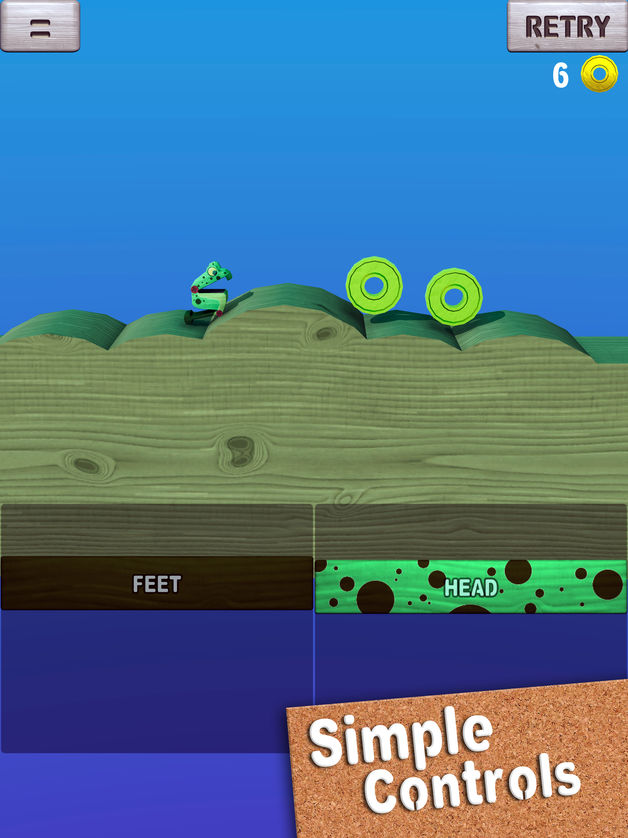 iTunes Description
Take control of the Wobble Frog, a strange Toy "Frog", and adventure through an endless stream of challenging levels.

The controls will seem difficult at first, but stick with it, ask Professor Bubbles a question or two, and you'll be wobbling in no time!

SIMPLE CONTROLS – 100% physics based gameplay with just 2 on-screen thumb sliders
CHALLENGING OBSTACLES – tons of physics contraptions to overcome
CUSTOMIZE YOUR FROG – unlock tons of customizations for your "Frog", including new shapes like Dog, Cat, Duck, and more
RACE AGAINST FRIENDS & RIVALS – compete in the weekly speedrun for leaderboard glory, including "ghost frogs" of the players near you in the leaderboard
Forum Thread: Wobble Frog Adventures (by Walaber Entertainment)
---
Yuso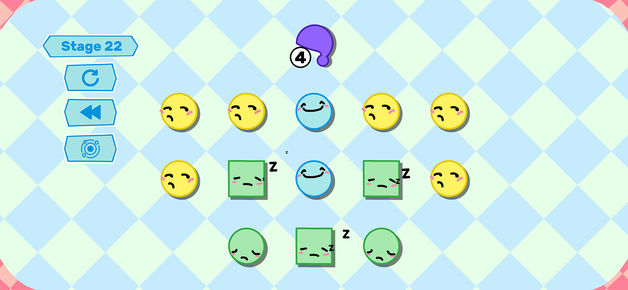 iTunes Description
Yuso is a puzzle game where you have to clear the screen of Yuso! The game gets harder as you progress, introducing new colours and gadgets to help or harm you along the way.

Take on the role of a space doctor travelling the Solar System. Moving from planet to planet, meeting the inhabitants and completing their stages. A quirky cast of characters will help you on your journey!

Yuso can look cute but don't let them fool you! Levels get increasingly more difficult and later stages are tough. The game has an open progression system giving you the chance to progress and come back to difficult stages at will.
Forum Thread: Yuso (by Vertical Reach)
---
1121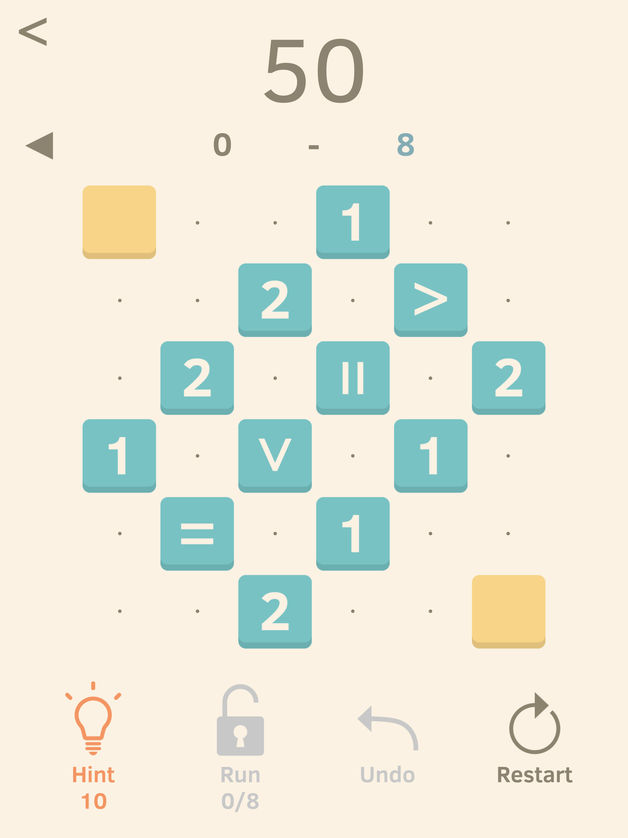 iTunes Description
"1121" is a tile-eliminating puzzle game. Swipe your finger on the 6×6 board to move and merge the tiles. These tiles which are elements of the true equation or inequality will be eliminated. The level will clear if all the number tiles and operator symbol tiles were eliminated. There are environmental influences like one-way sign and trap on the board, making gameplay more diversified. A total of 100 levels can challenge for free!
Forum Thread: 1121 (by Ming-Shiuan Yu)
---
8 Links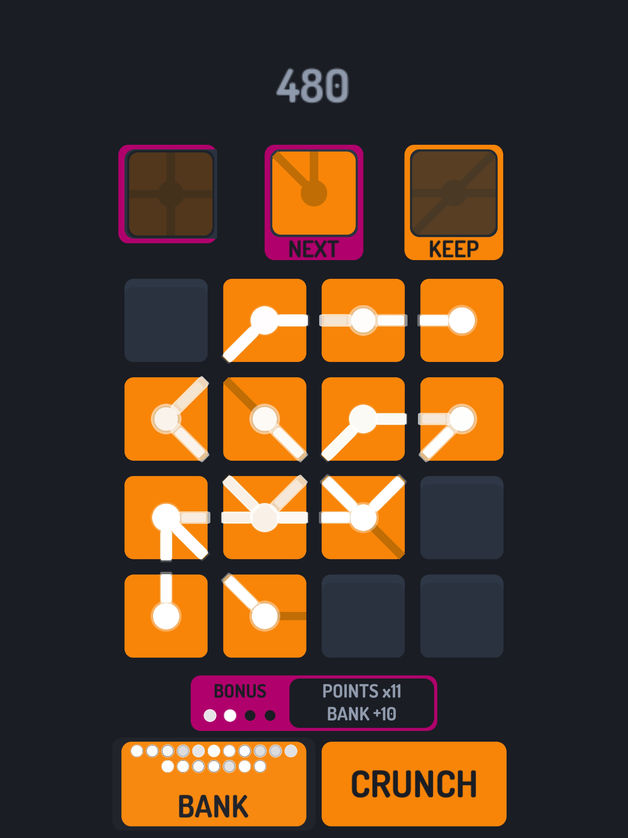 iTunes Description
8 Links is a cool zen puzzle where your goal is to link tiles. Make the longest chain, score more points, use your favorite skin and complete all the achievements.

Buy once and play as many games as you like

Do you like the game? Have you seen a bug? Do you think it could be improved? Please tell me.

Thanks and have fun!
Forum Thread: 8 Links (by AntonMakesGames)
---