Each and every day new mobile games are hitting the App Store, and so each week we put together a big old list of all the best new releases of the past seven days. Back in the day the App Store would showcase the same games for a week, and then refresh those features each Thursday. Because of that developers got into the habit of releasing their games throughout Wednesday or very early Thursday in order to hopefully get one of those coveted features spots. Nowadays the App Store refreshes constantly, so the need for everyone to release all on the same day has diminished. Still, we've kept our weekly Wednesday night format as for years that's the time people knew to check TouchArcade for the list of new games. And so without further ado please check out the full list of this week's new games below, and let us know in the comments section which games you'll be picking up!
---
Beyond Stack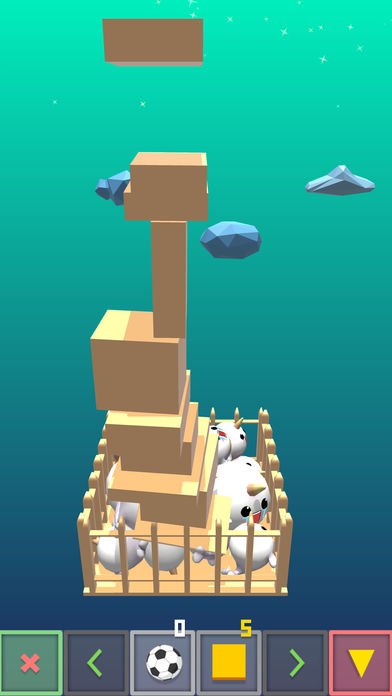 iTunes Description
"Beyond Stack" is an unique and addictive puzzle.
Stack footballs and blocks together. Don't let them drop to the ground.

AR is included. With AR, you easy to watch your works, find better position to put them.
(Tips: for better AR experience, we suggest you use iPhone 6+ with iOS 11+)

Stack higher and higher to challenge the worlds players.
When you are playing, you will get coins. Lots of cute whale can be unlocked.
Forum Thread: Beyond Stack (by YINJIAN LI)
---
Color Defense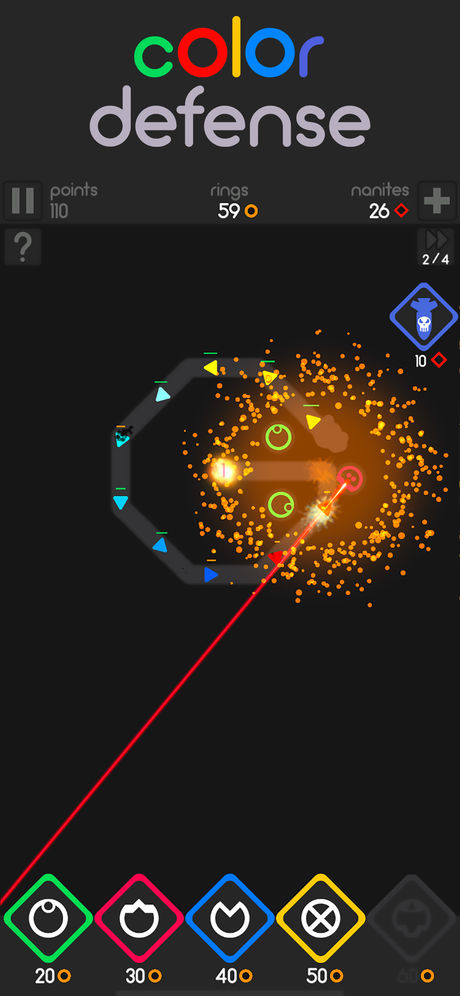 iTunes Description
Get the # 1 tower defense game! "Color Defense" is the ultimate game for both casual players and strategy action fans! A unique gaming experience and all content is completely free to play!

"Color Defense" has been optimized for all new devices, supports the latest operating system as well as iPad and iPhone and the new iPhoneX.

The game is the ideal companion as it has no entry barriers and is perfect for short casual game sessions but also for hours of strategic tactics.
Forum Thread: COLOR DEFENSE (by McPeppergames)
---
DamCell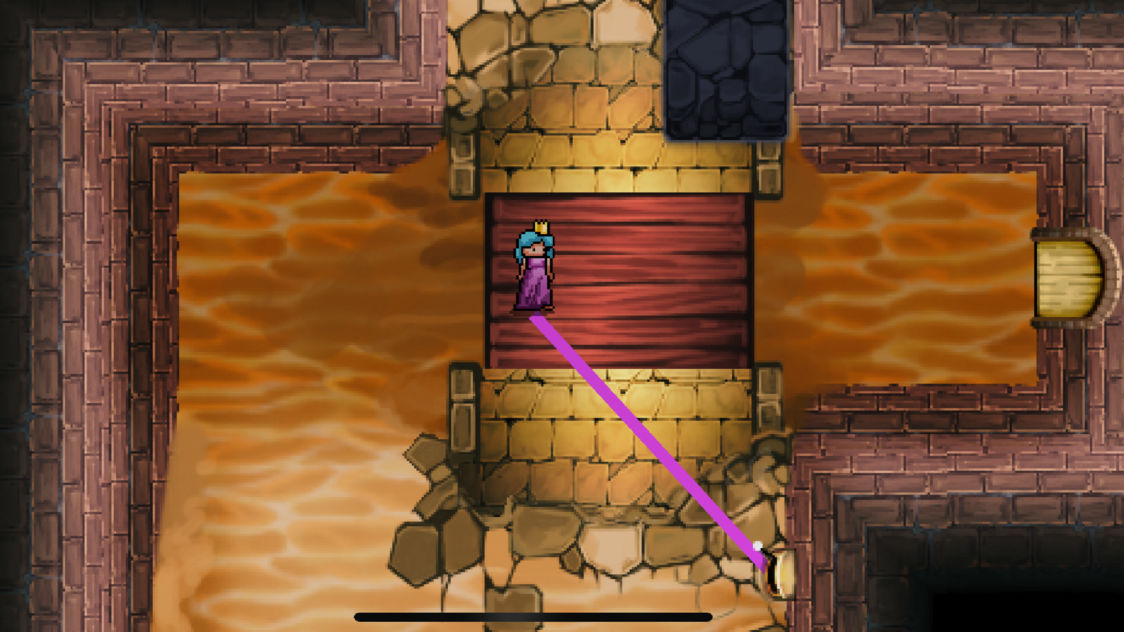 iTunes Description
Explore complex dungeons with unique room designs and solve the puzzles to unlock hand-drawn cut scenes. Defeat all enemies and bosses to finish the game.

The princess is trapped in a mysterious dungeon surrounded by strange finger-like aliens. The prince is coming to the rescue but you can't just wait around. You want to save yourself!
Solve complex environmental puzzles, defeat foes and unravel the mystery of the dungeon.

The first of many beautifully crafted games to come by Bright Hand Studio. We are determined to create intriguing game experiences on your mobile.
Forum Thread: DamCell (by Dani Prokisch)
---
Darkness Rises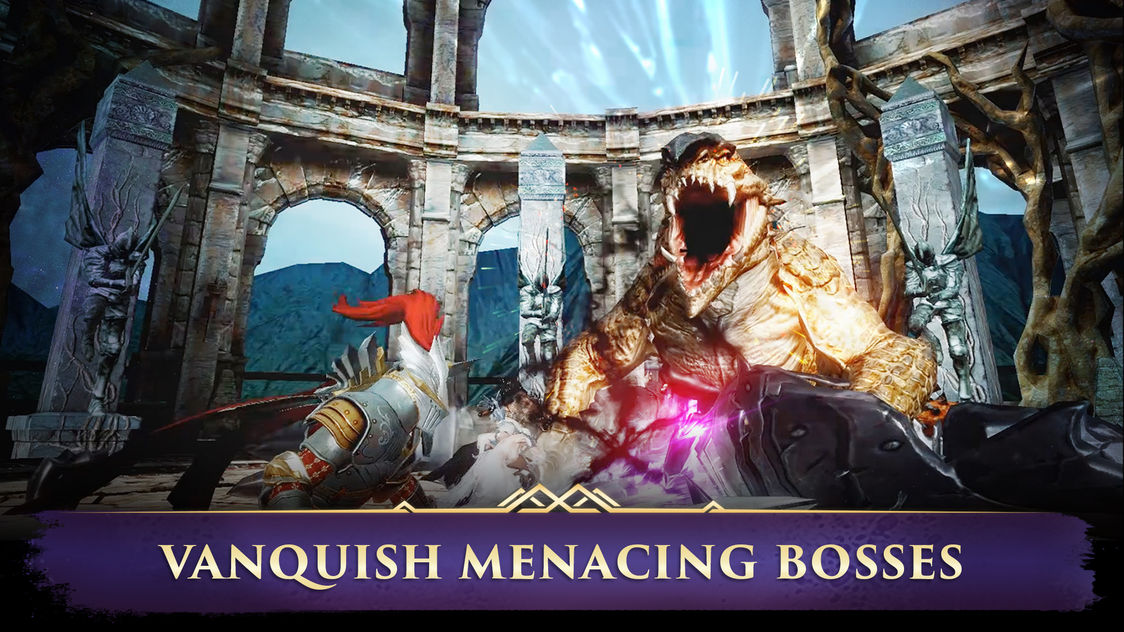 iTunes Description
Darkness crawls throughout the land and within it lurks a horde of ferocious demons ready to breach our gates. The path ahead will be grueling, but you must persevere and descend into hell itself to destroy this evil before it ravages our world.

Darkness Rises is a revolutionary Action RPG that blends gorgeous graphics, innovative gameplay, and intense boss battles, all within the palm of your hands.

From the earth-shattering Berserker to the magic-wielding Wizard – choose from a number of classes that fits your playstyle. Decimate fearsome monsters with a flurry of powerful skills or unleash them in the arena against other players.

Conquer the darkness before it conquers you.
Forum Thread: Darkness Rises (by NEXON Company)
---
Dishpig!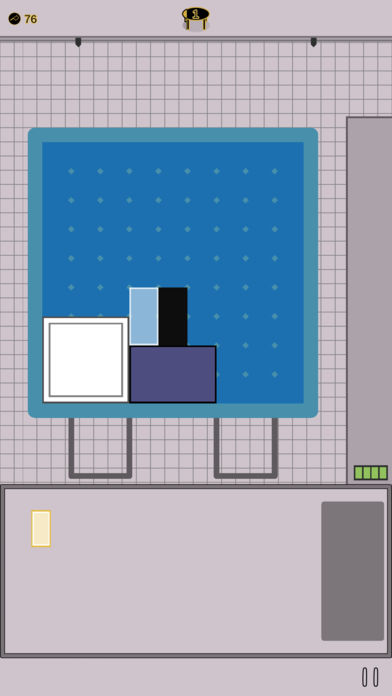 iTunes Description
Challenge yourself by stepping the shoes of a professional dish washer. Keep the kitchen stocked with dishes and your table clear by packing as many dishes into a tray and washing. As the day wears on the restaurant will get busier but never fear, you can buy more dishes and bins and hold on just a little bit longer!
Forum Thread: Dishpig! (by August Junkala)
---
DR.MEEP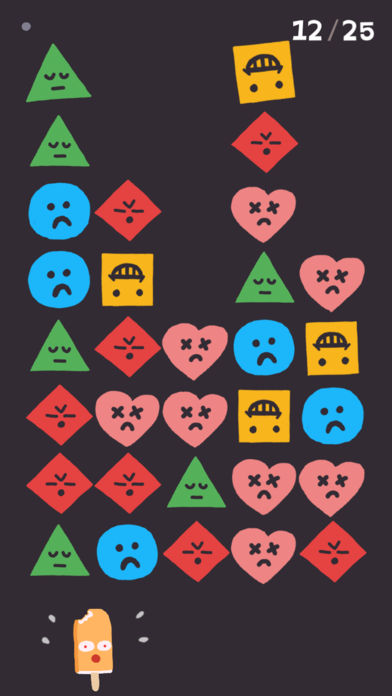 iTunes Description
Paging DR. MEEP! Your patients need you!

Too many feelings can be overwhelming, but just CHILL! It's OK. The telepathic psychiatrist DR. MEEP is here to save the day!!!

Solve puzzles and help patients get over their personal problems with Match-3 Therapy!

DR.MEEP is a twist on your typical match-3 puzzle game. No more mindless matching! Every patient has a new quirk which requires a different strategy. Match feelings to boost your scores and get stars. Get more stars and unlock more patients.
Forum Thread: DR.MEEP (by HyperBeard Games)
---
F1 Trading Card Game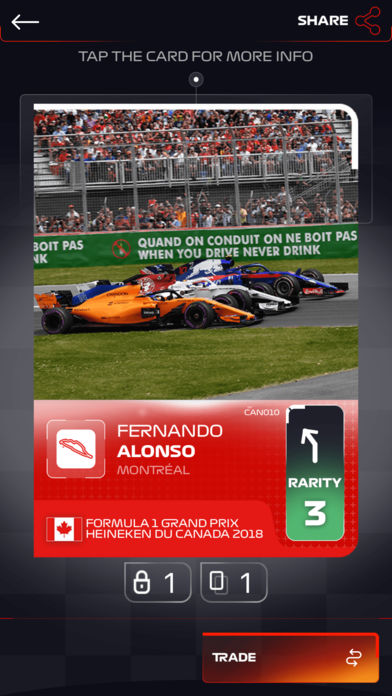 iTunes Description
The officially licensed F1 Trading Card Game

Collect. Trade. Race:
Become the ultimate fan with the officially licensed F1® Trading Card Game and collection. Put your skills to the test by collecting, trading and racing against friends or competitors across the globe.
Forum Thread: F1 Trading Card Game 2018 (by VirtTrade)
---
Fellow: Eternal Clash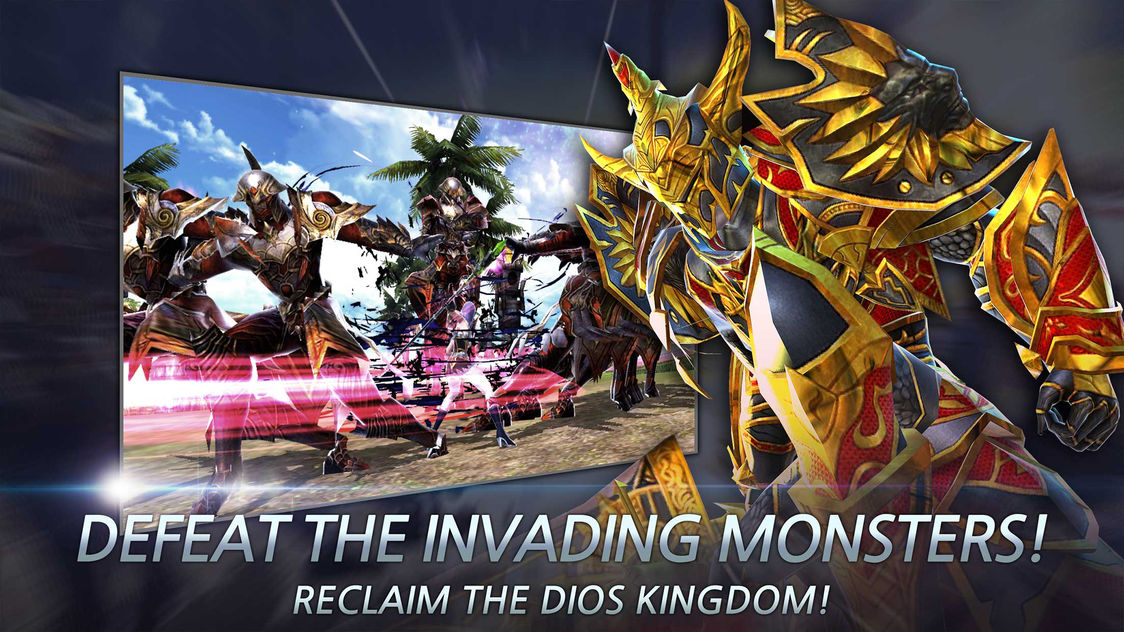 iTunes Description
◆ GAME FEATURES ◆

Choose from 4 different classes:
Warrior • Rogue • Mage • Ranger

[EXPLORE THE WORLD]
• Ride, swim, and fly over the full 3D open world.
• Experience the Mobile MMORPG with interactive PC MMORPG features.
Forum Thread: Fellow – Eternal Clash (by GOBOOGIE GAMES)
---
Footy Ball Tournament 2018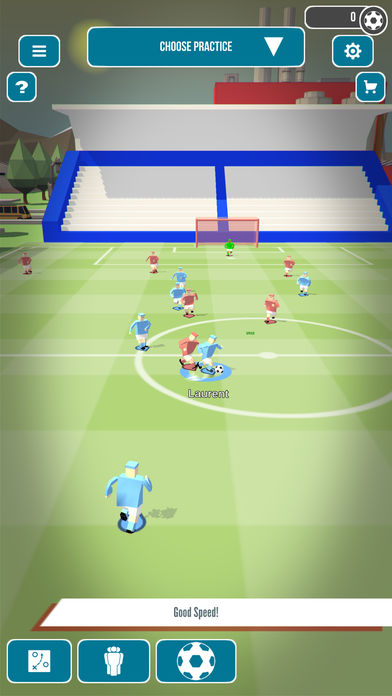 iTunes Description
The auto-run football game is back for 2018. Experience fast, high-tempo games of football designed for pick-up and play.

Manage the players and decide on the tactics, then play the matches. Make passes, tackles and score goals!

You can start straight away in the Finals of the tournament, or take the longer route and nuture your chosen team through qualifying.
Forum Thread: Footy Ball Tournament 2018 (by Louis Ho)
---
Golf Club: Wasteland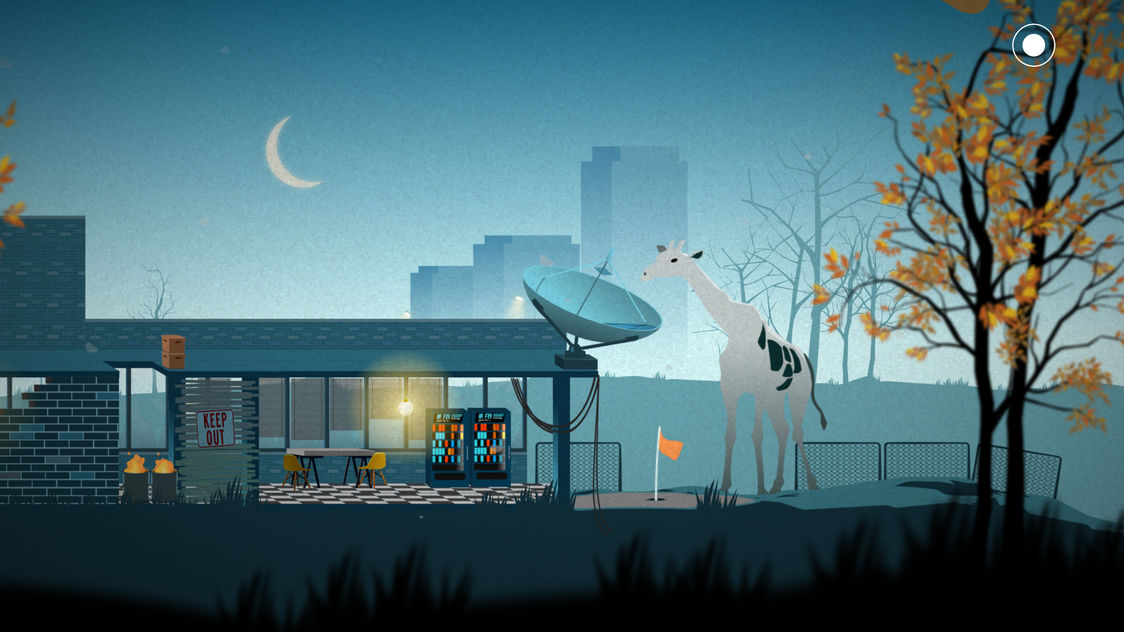 iTunes Description
After the Great Ecological catastrophe the ultra rich move to Tesla City on Mars. The rest of us died. Now, citizens of Mars take flights to Earth and play golf in the ruins of civilization. However, one of the Mars mission pilots cannot fit in the new Martian society. The homesick pilot uses his connections at Golf Club: Wasteland for one last solo trip to Earth.



ORIGINAL SOUNDTRACK: Radio Nostalgia from Mars. Citizens of Mars, now nostalgic for Earth, listen to music from the 2020s and share memories from their past life on Earth. 7 original songs and 5 personal stories from citizens of Mars.

This award-winning game is an atmospheric visual narrative with walking, jet-pack flying, and golfing in post-apocalyptic landscapes.
Forum Thread: Golf Club: Wasteland (by Demagog Studio)
---
Happy Dinosaurs: Jurassic Zoo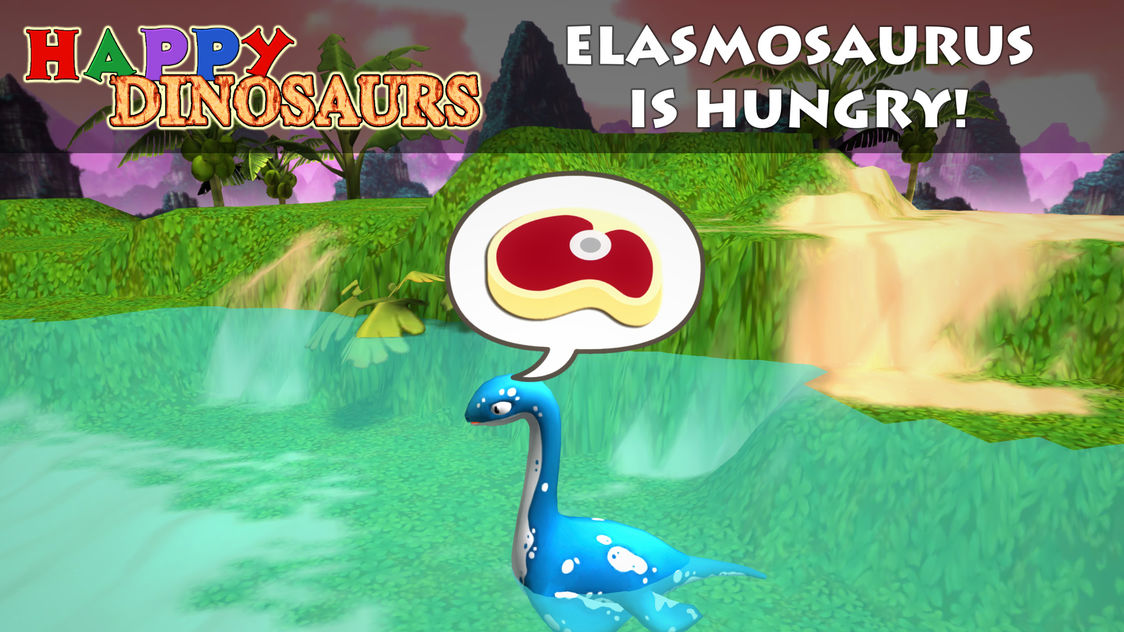 iTunes Description
If you or your kids love Dinosaurs, then this game is a can't miss!

Open Surprised Eggs and start adopting Dinosaurs! You will feed them, bathe them, play with them, then take them to sleep. Do well and even T-Rex will love you!
Forum Thread: Happy Dinosaurs: Jurassic Zoo (by Vitamin Fun)
---
Out of the Loop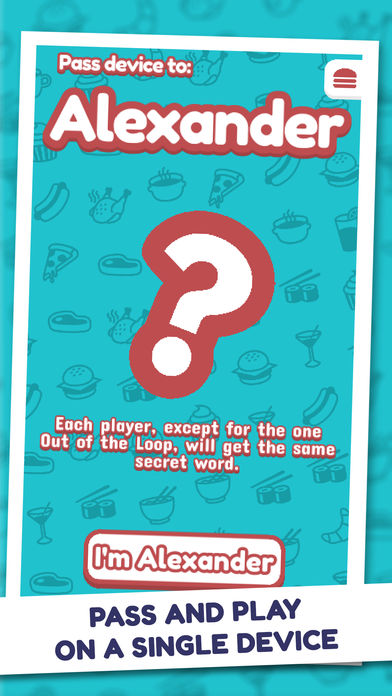 iTunes Description
Out of the Loop is a fun and easy to learn party game for 3-9 players. Play at a party, waiting in line or on your next road trip!

Answer silly questions about the secret word to figure out who in the group doesn't have a clue about what everyone else is talking about.

Out of the Loop is a mobile party game by the creators of Triple Agent! All you need to play is a single iOS device and a few friends. Each round takes around 5-10 minutes to play and at the end of the night whoever has the most points wins!
Forum Thread: Out of the Loop (by Tasty Rook)
---
Penalty Madness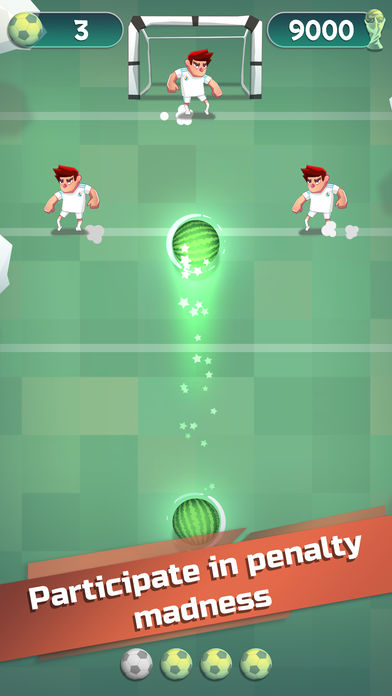 iTunes Description
Are you a furious fan? Is football is everything for you?

Penalty Madness will give you a unique opportunity to test your accuracy and prove to all other players that you are the best. Score goals, do not get into the players – this is all you need to know to start. Collect cups, unlock a whole ton of players and balls in the most incredible images. Every ten rounds a fan round passes, collecting a fan dictionary.

There has never been a better time to play in Penalty Madness, so rather wear your sneakers and hit the ball with power. This is just the beginning – we are waiting, until everyone joins us!
Forum Thread: Penalty Madness (by Kiragan)
---
Playing for a Better World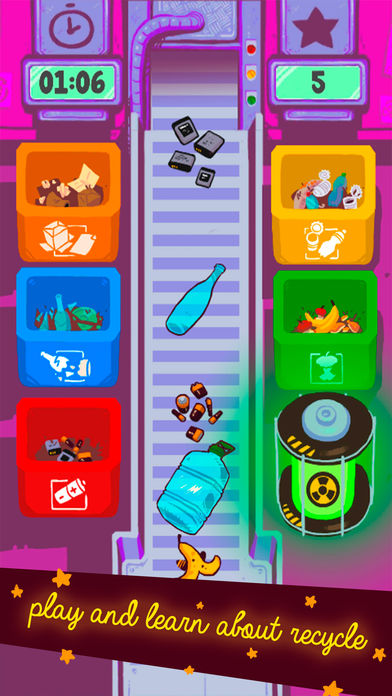 iTunes Description
Educational Fun Games for Kids and Family focused on Environmental values ​​and Good habits! Delightful hand-drawn Art and the Most engaging Set of games to enjoy and master!

Playing for a Better World is a video game focused on teaching values and good habits, which includes several games that address important issues such as animal welfare, renewable energy, ecology, waste classification and recycle, industrial responsibility, over-consumption and deforestation, healthy diet and much more!
Forum Thread: Playing for a Better World (by MyBox Game Studio)
---
Plus+Plus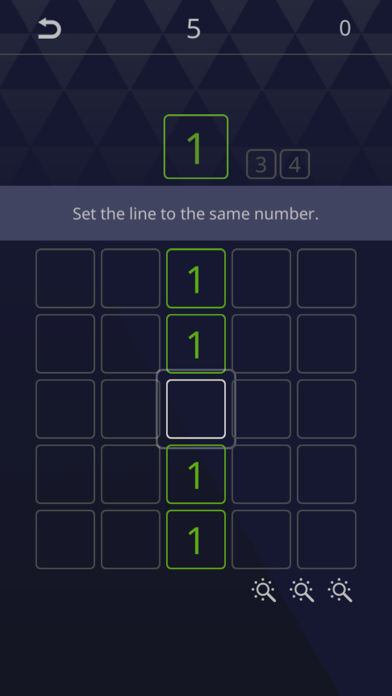 iTunes Description
Simple & funny number puzzle!
Everyone can enjoy this game… if you know addition.

How to play
– Put same numbers in vertical or horizontal the blank lines.
– Each blank, number can be added only one time.
– If you want to erase a number, use the item! (magnifying glass shape)

lazy cat
Forum Thread: Plus+Plus (by Lazy Cat)
---
Rally Legends The Game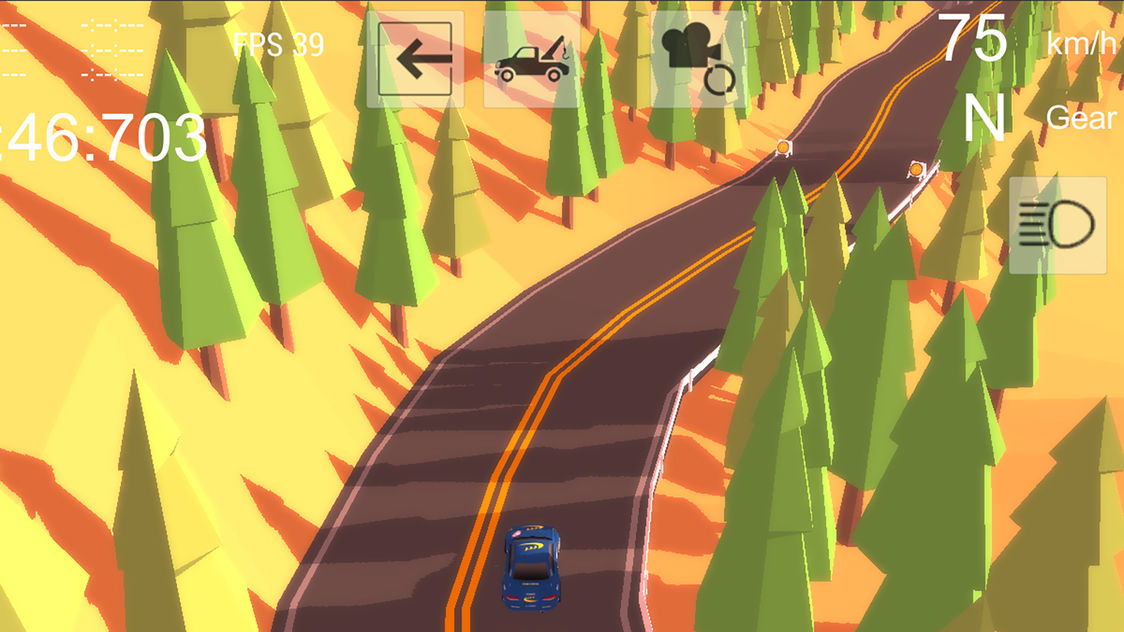 iTunes Description
Become a rally legend defeating your opponents in multiple races across the entire world!
Choose carefully the car you will use, and check the route characteristics, the weather forecast and the time before each stage in order to define the perfect setup of your vehicle: it's your only chance to win!
For each car you can select: tires, height and stiffness of suspensions, gear ratio and night headlights!
Forum Thread: Rally Legends The Game (by Nicola Zanardi)
---
RoundRick – Brick Breaker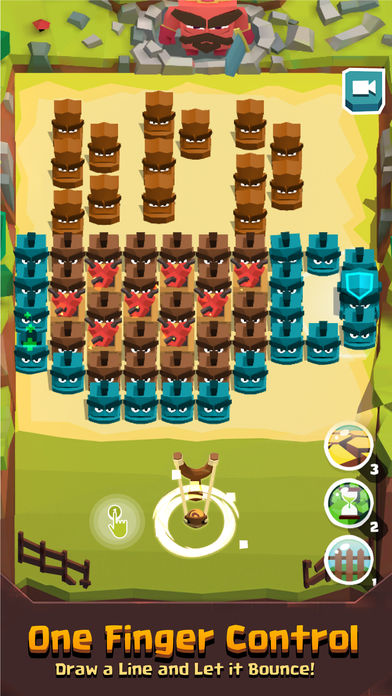 iTunes Description
Round Rick Brick Breaker game takes on the gameplay mechanic of the classic arcade hits Super Breakout or Arkanoid games while, at the same time, injects new features, mechanics and elements which will revolutionise the standard of arcade brick breaker games.

Swipe the screen to draw a line to let the marble bounce. Don't let the marble fall down our of the screen. Remember to swipe and draw!
Forum Thread: RoundRick – Brick Breaker (by FredBear Games)
---
Saboteur! 2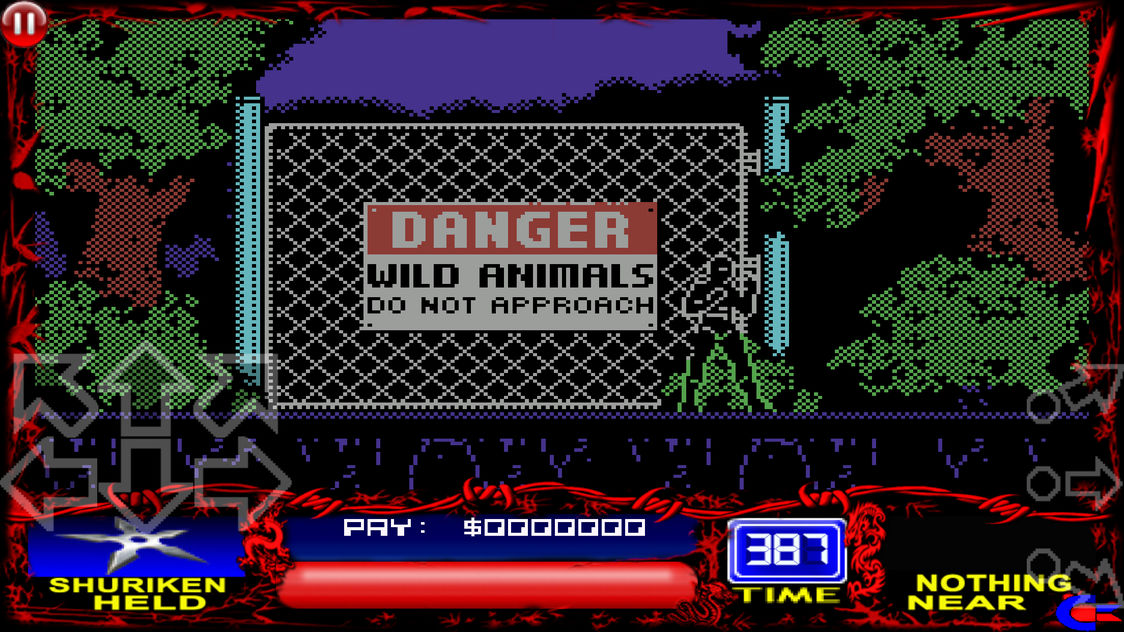 iTunes Description
Help Nina (female ninja) in completing the mission and destroy enemies.
Saboteur II: Avenging Angel is back in the extended and enhanced Ninja game for your iPhone and your iPad! Featuring all-new 8-bit graphics, new gameplay and extra plot, this game is a part remake and part sequel.
Forum Thread: Saboteur! 2 – Avenging Angel (by Realtech VR)
---
Squad Rivals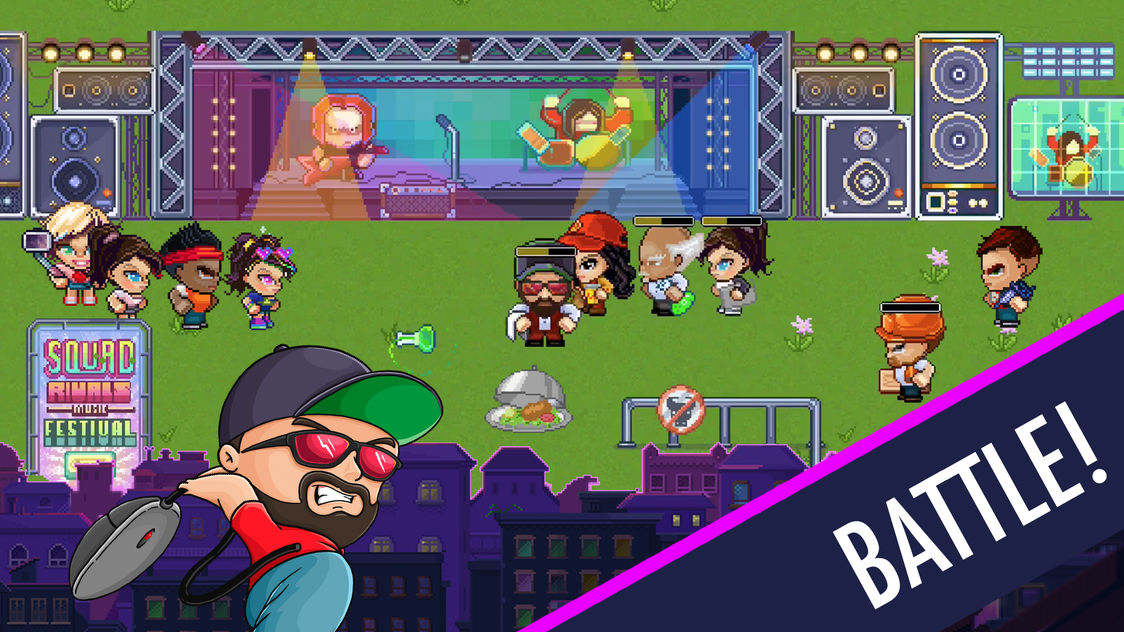 iTunes Description
Choose your ultimate Squad, attack and evade enemies, and take back the city from the evil Greedy Corp! Collect hundreds of characters from chefs, hipsters, astronauts, to tech moguls (to name a few), including top YouTube stars like Bart Baker, Chad Wild Clay, Azzyland, Angry Grandpa, and many more. Fight back with the right Squad across numerous game modes and levels across the city.

• FEATURING YOUR FAVORITE YOUTUBE STARS.
Including Bart Baker, Chad Wild Clay, AzzyLand, Angry Grandpa, Keemstar, itsAlexClark, and more. See full list below!
Forum Thread: Squad Rivals (by BroadbandTV Corp)
---
Startup Grave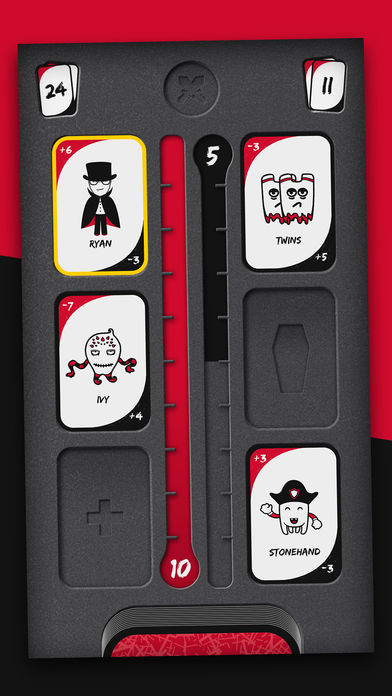 iTunes Description
Maya and her friends founded a startup to find a gate to the Earth but monsters of the underworld are not happy with this attempt.

Startup Grave is a solitaire style card game with turn based battle system. Along 48 cards, we need to fight with underworld monsters that are trying to keep us from reaching the Earth. In this journey, prevent our health bar to run out and keep the monsters' trouble bar low. You can either face the damage or challenge a monster to the battle. You can also be stronger in the battle by unlocking new cards using the points you win.
Forum Thread: Startup Grave (by Alper Iskender)
---
Super Soccer Champs 2018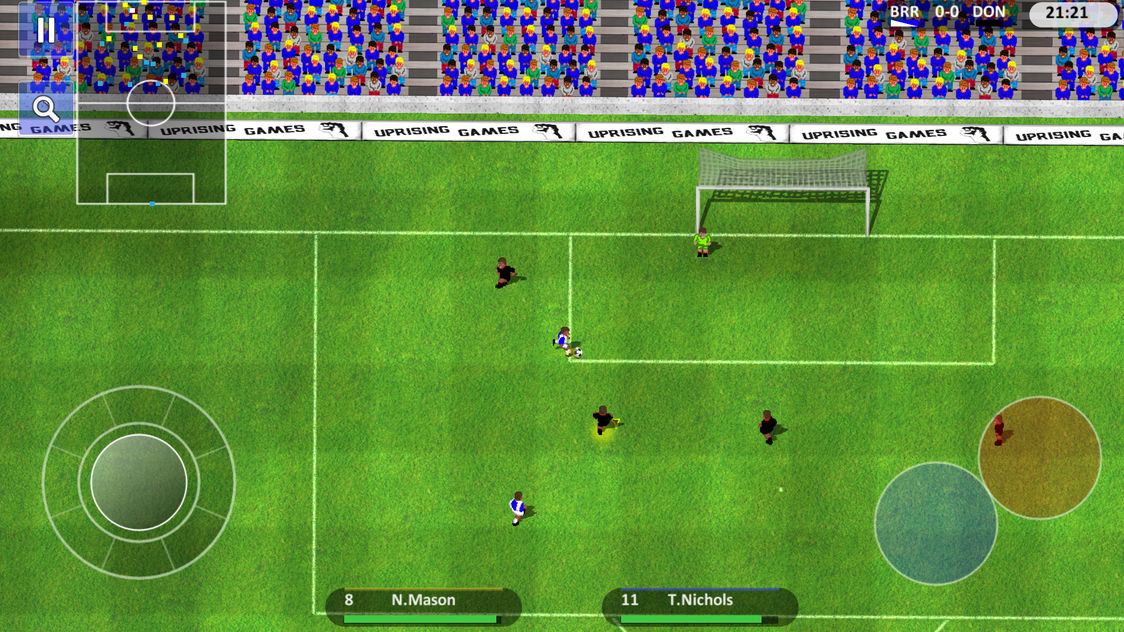 iTunes Description
Super Soccer Champs combines Retro / Arcade style soccer, with deep controls and an engrossing but not overly complicated football Manager mode.

Taking it's inspiration from the legendary Sensi Soccer and Kick-Off games of old, SSC is football the way it should be : Simple, fast, flowing and with the power to play make-or-break passes and score amazing goals put firmly in your hands.

Manager mode simulates a huge World of Soccer, with Continental championships and Domestic Cups on top of League play, with transfer negotiations, player training and scouting.

And no football game would be complete without a "Cup of Nations" at this time of year, so there's also 32 National teams included to fight for that prize.
Forum Thread: Super Soccer Champs 2018 (by Uprising Games Ltd)
---
Survival Barren Roads
iTunes Description
Barren Roads is an online 3D multiplayer survival game. The best free survival game set in an Apocalyptic world. Unable to cope with man's most powerful weapons has the left the world barren with few survivors vying for a a better life.

PERSISTENT WORLDS
Build a massive base and fight off other players. Or defend them with friends.

VEHICLES
Drive over 30 apocalyptic styled vehicles.

SOCIAL WORLD
Ally with friends. Start a clan. Build a town together. Defend against other players.
Forum Thread: Survival Barren Roads (by Vaughn Carpenter)
---
Suzy Cube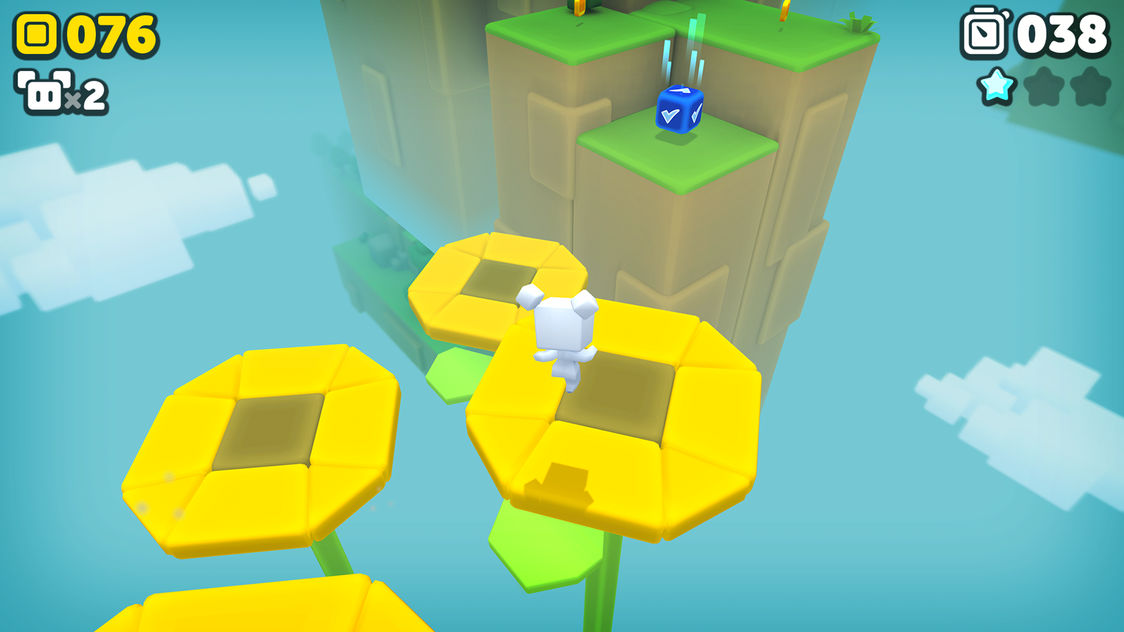 iTunes Description
Oh no! The dastardly Skulls have stolen all the gold right out of Castle Cubeton!
Only Suzy Cube has what it takes to recover the castle's lost treasure from those blustering bullies!

Discover the simple joy of platforming in this bright, fun and surprise filled 3D game.
Forum Thread: Suzy Cube (by Northernbytes/Noodlecake)
---
Try Not To Laugh With Cool Cat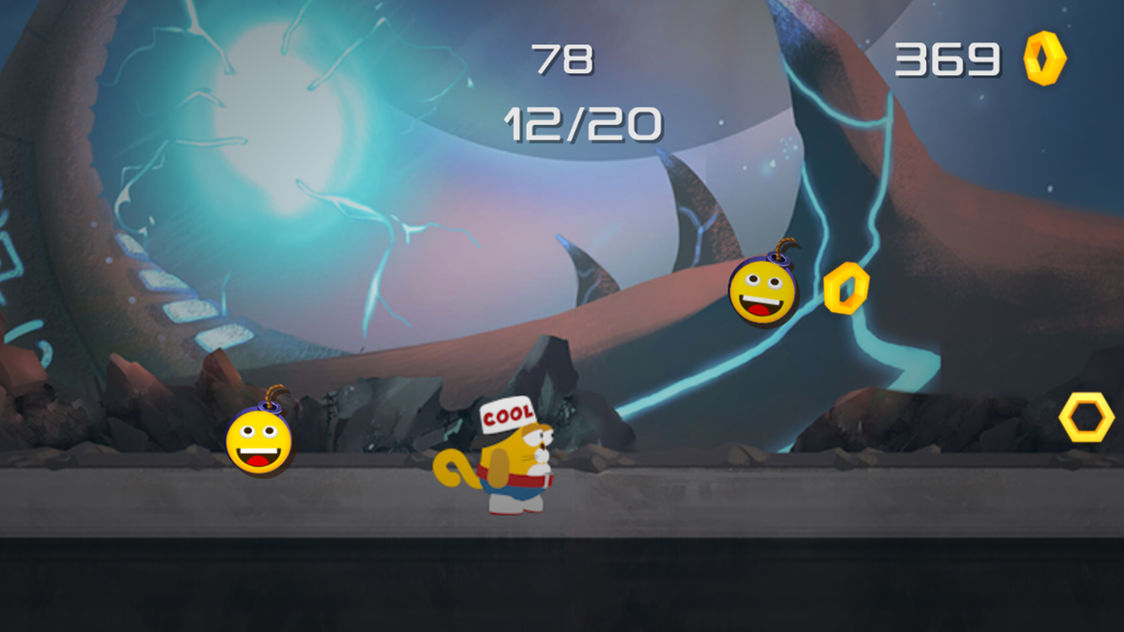 iTunes Description
The coolest space cat is back this time he is fighting against raining bombs at Space!

Simply tap left or right to avoid bombs and progress through challenging levels.
Forum Thread: Try Not To Laugh With Cool Cat (by Volkan Kutlubay)
---
Ultra Sharp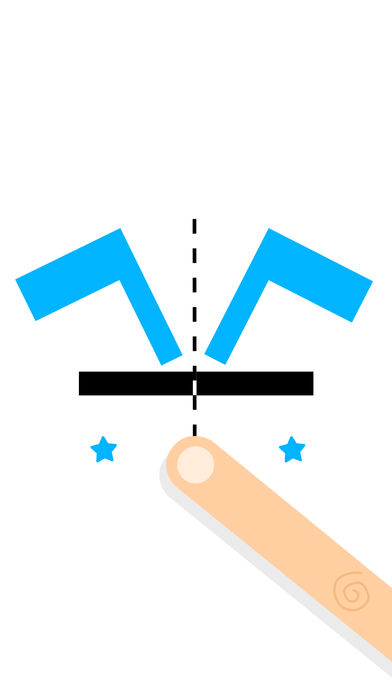 iTunes Description
The highly anticipated follow-up to the award winning physics game Super Sharp (Editors' Choice, Best of 2015) is now available!

Cut with skill to complete the 192 ingenious handmade levels of Ultra Sharp and become a cut master!

Your finger has never been so sharp!
Forum Thread: Ultra Sharp (by 1Button)
---
Westworld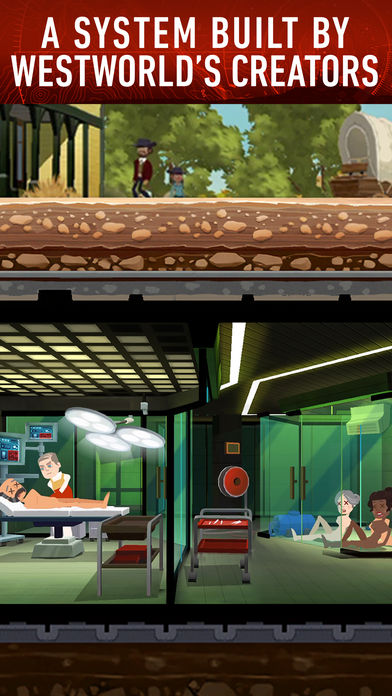 iTunes Description
Welcome to Delos. As a Trainee at Westworld, you've been granted access to the official Delos Park Training Simulation (DPTS), developed to help you learn all aspects of park operations and Host maintenance. Build and control the park, create and evolve Artificially Intelligent Hosts, and indulge the many human appetites of your Guests. Prove yourself as an employee, and you'll gain access to the park in ways only Westworld's creators could have designed.
Forum Thread: Westworld (by Warner Bros.)
---