Each and every day new mobile games are hitting the App Store, and so each week we put together a big old list of all the best new releases of the past seven days. Back in the day the App Store would showcase the same games for a week, and then refresh those features each Thursday. Because of that developers got into the habit of releasing their games throughout Wednesday or very early Thursday in order to hopefully get one of those coveted features spots. Nowadays the App Store refreshes constantly, so the need for everyone to release all on the same day has diminished. Still, we've kept our weekly Wednesday night format as for years that's the time people knew to check TouchArcade for the list of new games. And so without further ado please check out the full list of this week's new games below, and let us know in the comments section which games you'll be picking up!
---
Baseball Nine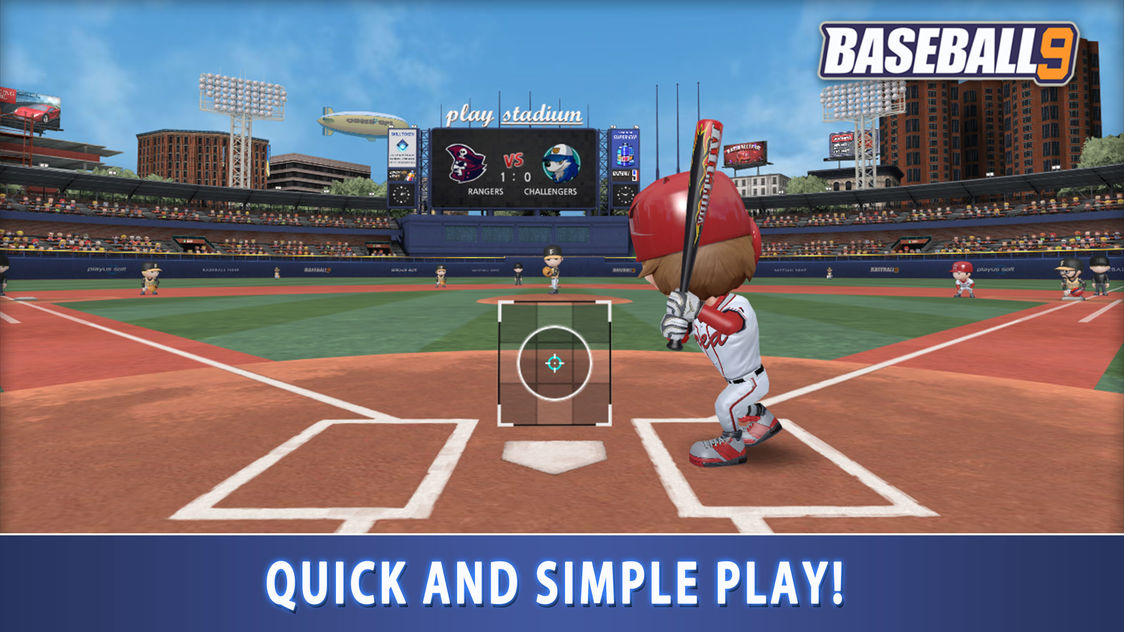 iTunes Description
Build and play your own team!
Baseball at your fingertips! BASEBALL NINE!

Enjoy fast-paced, realistic baseball game, featuring compact gameplay and informative stats.
Play BASEBALL NINE to become the Legend League Champion!
Forum Thread: Baseball Nine (by playus soft)
---
Blade Reborn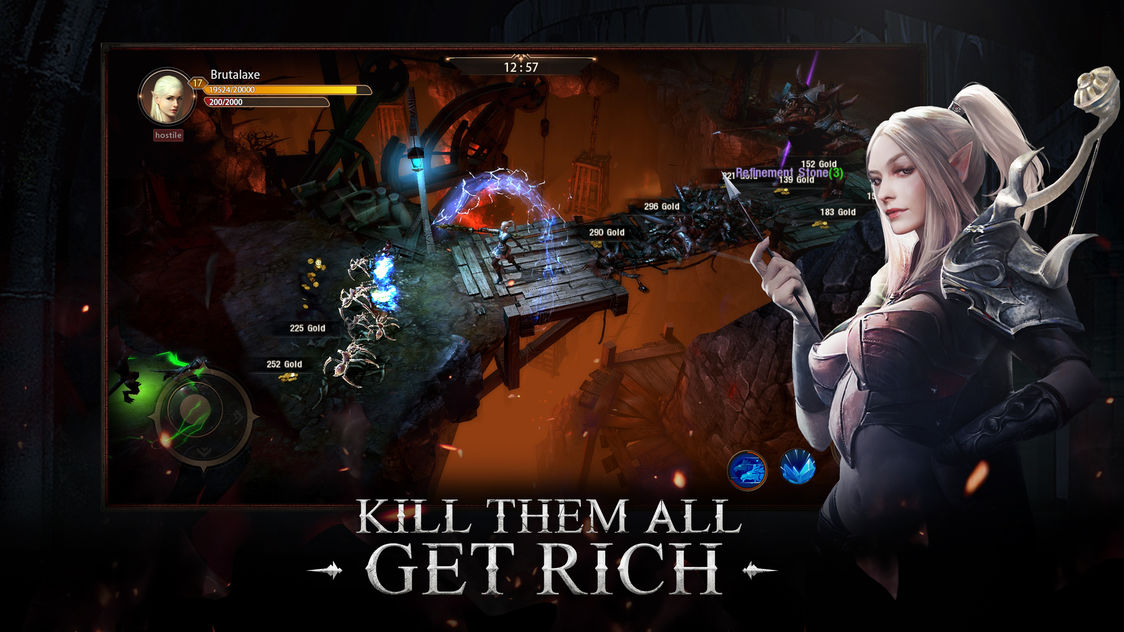 iTunes Description
To my fellow warriors,
The illusion of peace has deceived us for far too long. As we speak, the Demon race is plotting a large-scale invasion of our realm to pilfer our blessed iron ore. Darkness is rising, it's inevitable – we must band together and prepare for it. But don't despair, my warriors, you mustn't forget how we prevailed over this same threat several centuries ago. Grab your weapons, dive into the underworld and fight for the greater good!
Forum Thread: Blade Reborn (by Snail Games USA Inc.)
---
BlazeFury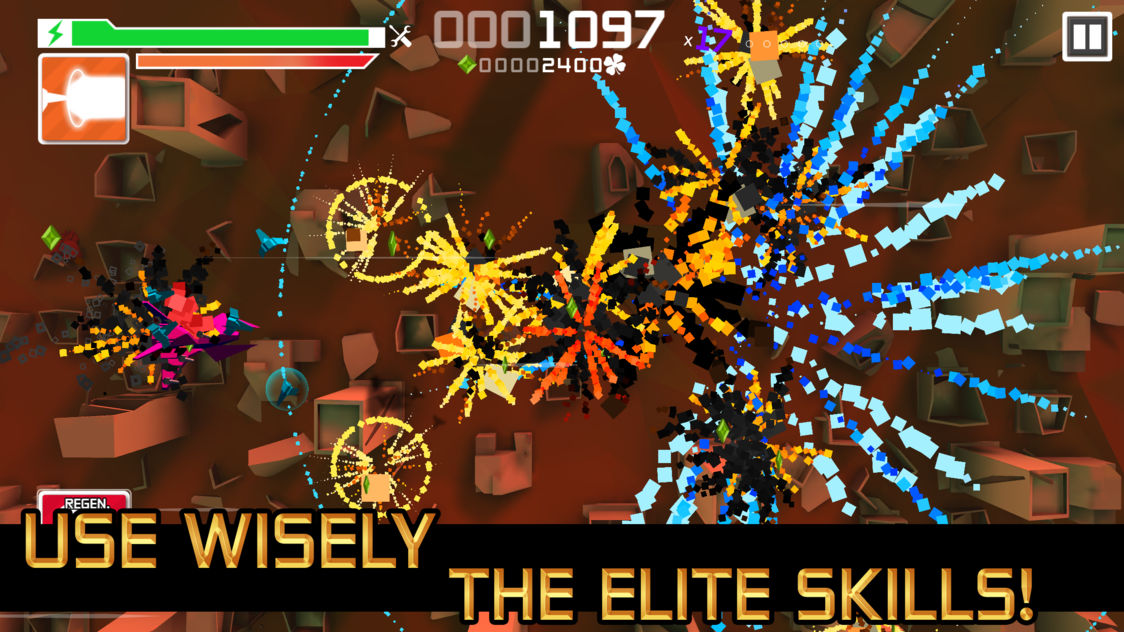 iTunes Description
Jump into your spaceship, equip your most powerful weapons and get ready for the juiciest adventure you've ever lived!

[ADDICTIVE & ORIGINAL GAMEPLAY !]
Break the classic Retro Shooters codes! Take control of your ship's deadly artillery, swipe your screen to target your enemies and make bullets rain upon them!

[INFINITE CHALLENGE !]
Encounter hordes of enemies and bosses through dozens of worlds!
Break through every challenge and test your skill in the ultimate Infinite Zone!
Forum Thread: BlazeFury (by RadPirates)
---
Defend It! AR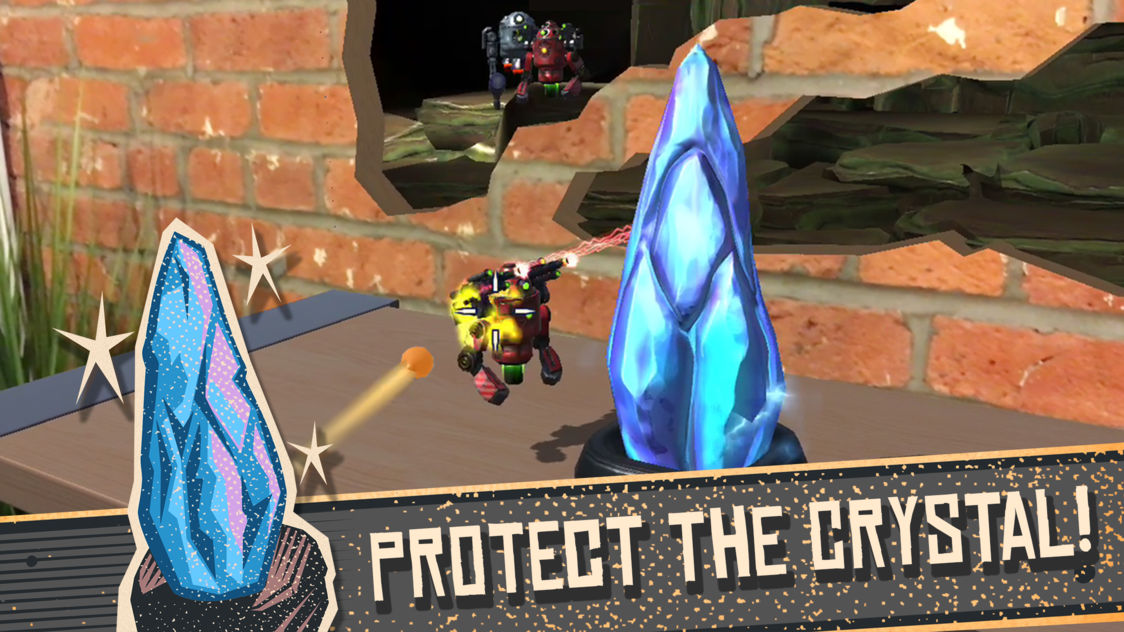 iTunes Description
Experience the magic of intense augmented reality action as robots come BLASTING through your living room walls! Peer through the gaping blast holes and shoot into the the alien world! Destroy them before they come pouring through and overwhelm you! Defend your crystal at all costs!

The player starts by placing a virtual shelf on the wall. Upon the shelf is a crystal of power that must be protected. The wall begins to crack then blasts open as robot aliens pour through and attack. The player uses her device as a weapon to blast away the onslaught looking for power ups along the way.
Forum Thread: Defend It! AR (by Wizard Games)
---
The Dust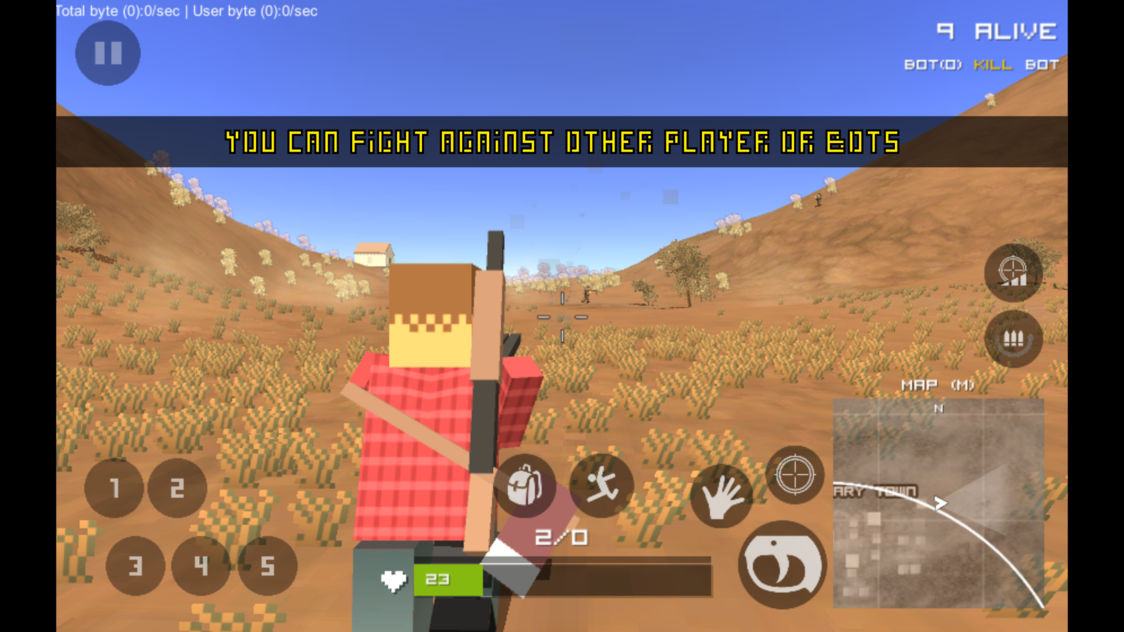 iTunes Description
THE DUST – an action game where you will land on a distant island and take part in mass shootings. Take up arms and move around in different locations, firing at enemies. Look for shelter and drive through the vast locations on the car, leading a continuous fire on the rivals. Destroy other enemies and apply multiple reinforcements and bonuses. The main features of the game are more than 30 weapons, extensive maps for research and the ability to fight with players from around the world. Win your opponents and gain enough points.
Forum Thread: THE DUST (by Alina Rodina)
---
Feist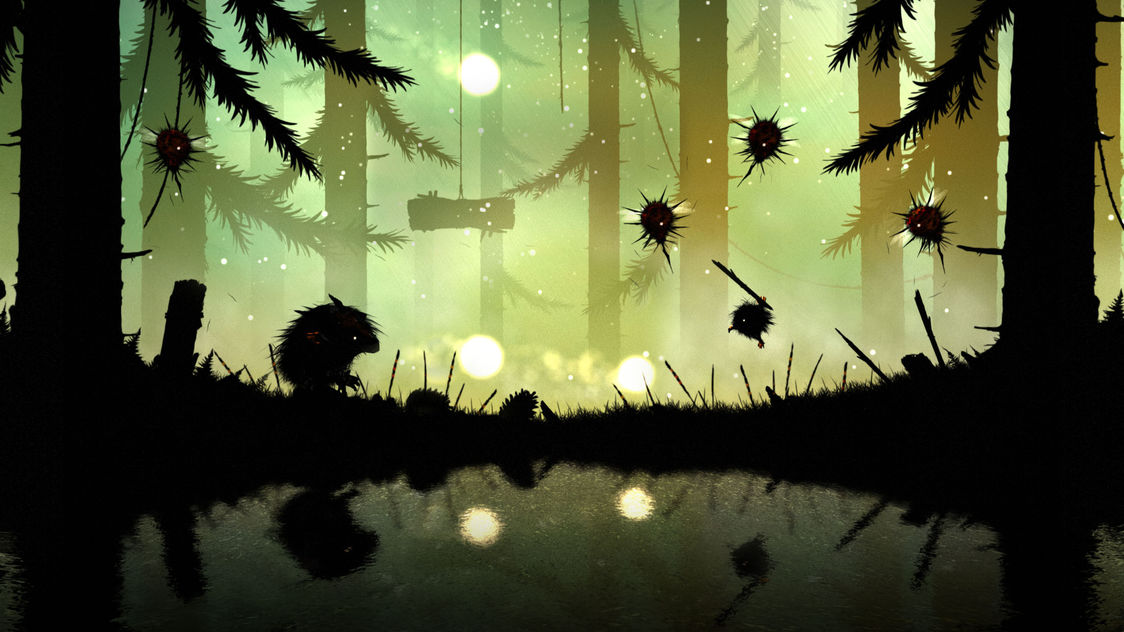 iTunes Description
Feist is a multi-award winning, beautifully handcrafted action game. It follows the story of a fragile little fur creature and its desperate attempt to rescue its mate from the clutches of a pack of malicious predators. The journey to the heart of a mysterious forest soon becomes a savage and merciless fight for survival as everything in this mesmerizing but deadly environment wants to eat you.
Forum Thread: Feist (by Last Chance Media)
---
Flame Knight: Roguelike Game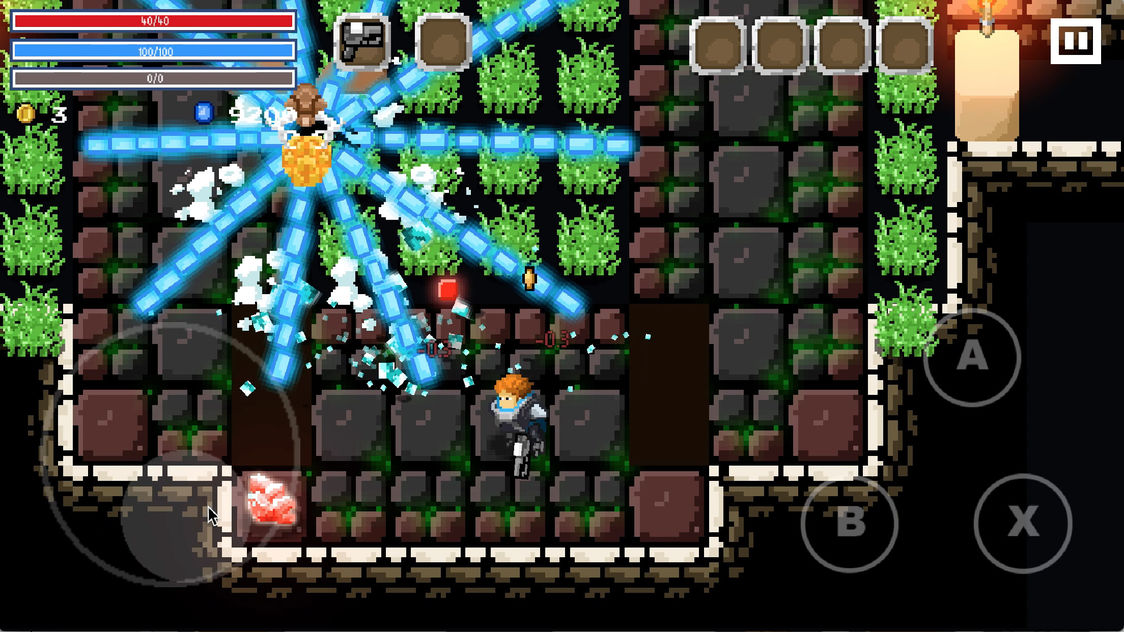 iTunes Description
This is a science fiction themed arcade shooting game, providing you the most heady shooting experience together with classic Roguelike features such as dungeon questing, gathering and mining.

One day, an exotic starship from outer space crashed on Earth. Inside the starship, people have found a functional portal in which human adventurers could use to teleport, but the destinations were unpredictable. It could be a distant outer space dungeon, an uncharted dark cave, or the cargo hold of a ghost ship …

You're going to explore random maps like a hunter, fighting fiercely against all kinds of unknown creatures or giant Bosses, while collecting many special weapons and prized talismans. The only way to get the fun is to play it!
Forum Thread: Flame Knight: Roguelike Game (by ColorfulApp)
---
Gardius Empire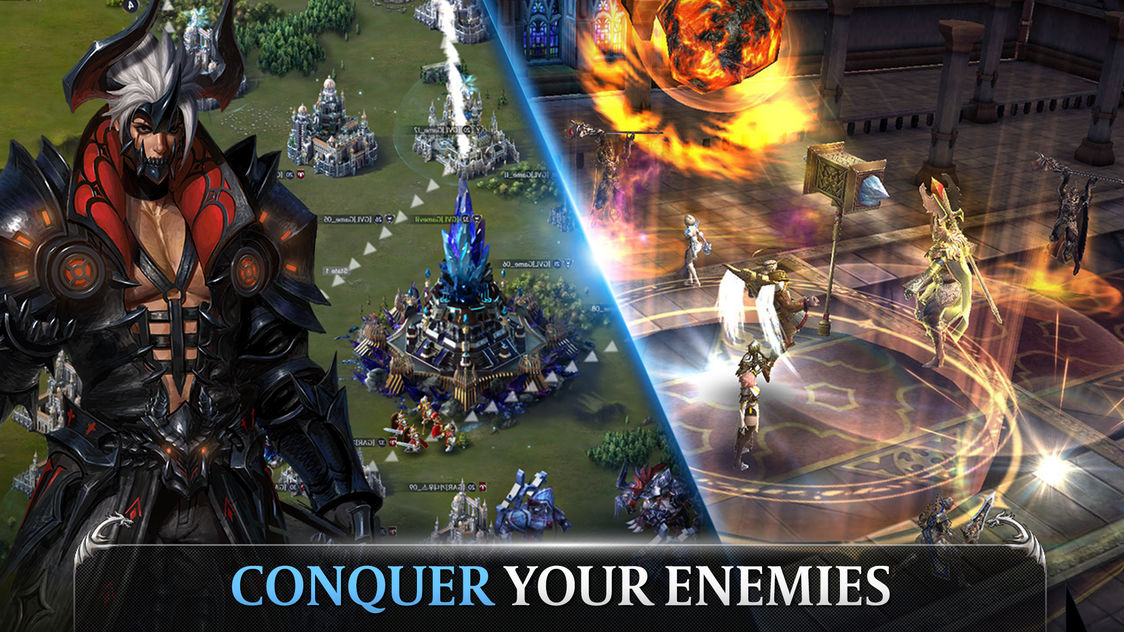 iTunes Description
Enter the Legendary World of Gods and Heroes!
Embark on an outstanding visual experience and battle-riddled adventure to re-write the fate of the Gardius Empire.
Prepare for the ultimate battle for the throne.

Summon and collect powerful mythical heroes!
– Strategically create your ultimate army by choosing heroes of various attributes.
– Evolve and upgrade your heroes to increase combat power.
Forum Thread: Gardius Empire (by GAMEVIL)
---
Goosebumps – HorrorTown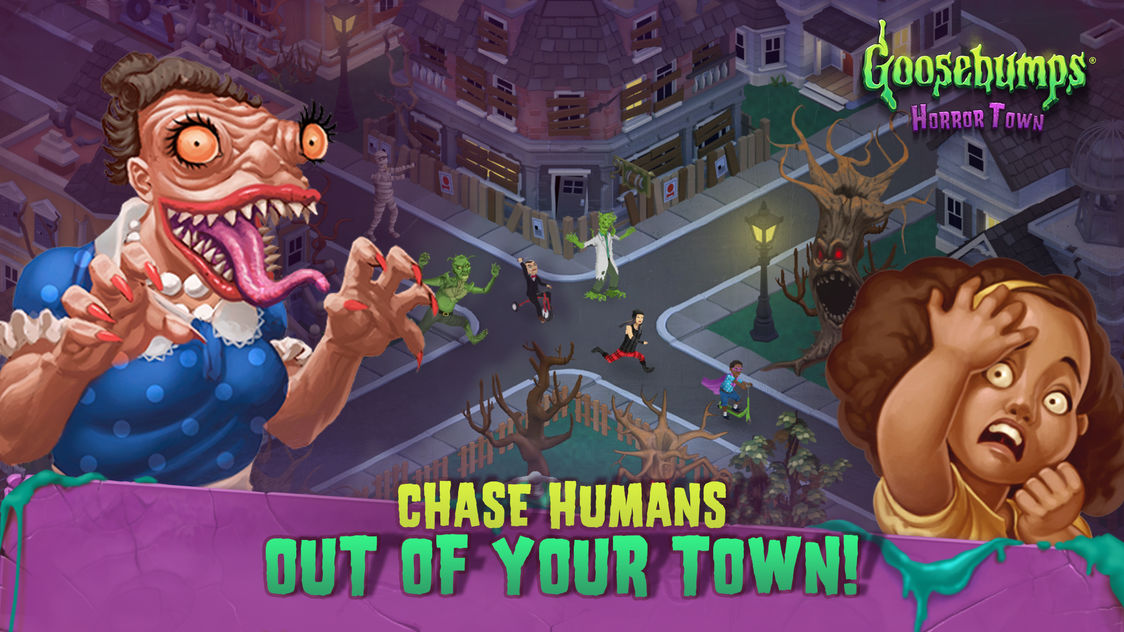 iTunes Description
R.L. Stine's "Goosebumps" monsters have come to haunt your phone! In Goosebumps HorrorTown, you can build a town and fill it with the scariest of monsters from the hit horror series. Gather a scary assortment of sinister creatures and terrify townsfolk, or play as humans to defend against the monsters! Collect resources, scare humans, investigate monster activity and explore the map to unlock new areas and adventures.

As monsters, you can scare humans to obtain materials and add new Goosebumps monsters. As humans, you can spy on monsters to find out what's going on in their town (if you dare). The game features original content that will terrify and delight Goosebumps fans, with animations and missions for humans and monsters alike. The more experience you gain, the more you unlock new content, grow your town and discover chillingly fun new adventures.
Forum Thread: Goosebumps – HorrorTown (by PIXOWL)
---
Hexologic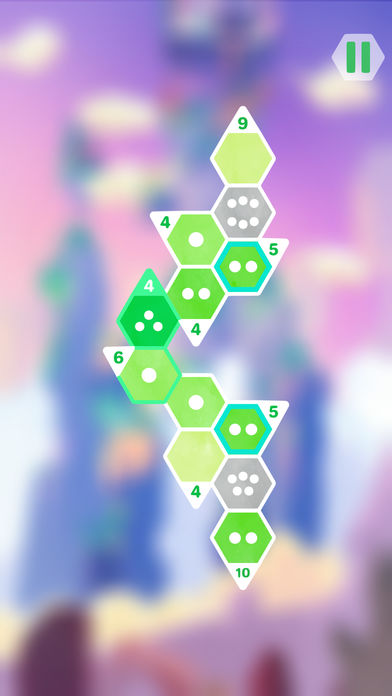 iTunes Description
Immerse yourself in the beautiful world of Hexologic. Solve challenging yet rewarding puzzles, listen to relaxing music, dive deep into the game's atmosphere and fall in love with Sudoku again!

Hexologic is an easy to learn and highly addictive logic puzzle game. Based on hexagonal grids, Hexologic reinvents the rules of Sudoku. Combining the dots and the hexagons will be a rewarding experience for both puzzle game veterans and newcomers alike. Simple gameplay mechanics adorned with beautiful graphic design, relaxing music and challenging yet conquerable puzzles will guarantee many hours of fun for gamers of all ages.
Forum Thread: Hexologic (by MythicOwl)
---
Jelly Dance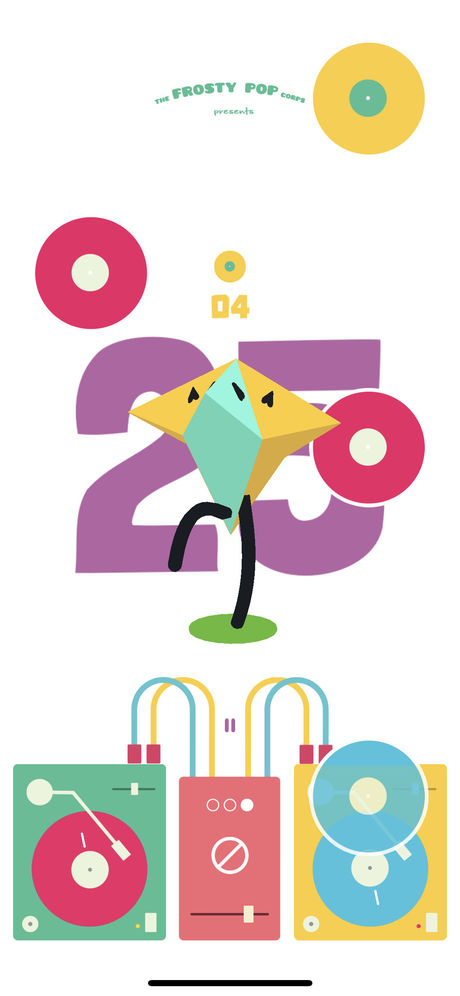 iTunes Description
Match hip hop beats with classic turntables in this cute and clever deejay ryhthm game with simple one hand tap and play!

Unlock multiple characters, songs, and classic dance moves like The Running Man, The Charleston, and Grade-6-home-room-dance-side-step. Go old school to new school and there and back again.

Forewarning, you're going to need mad DJ skills to keep your people cutting them rugs on the dance floor. Yes, this is a dance, dance revolution indeed.

And lest ye forget, remember folks, you've got to get up to get down
Forum Thread: Jelly Dance (by The Frosty Pop Corps)
---
Jurassic World Alive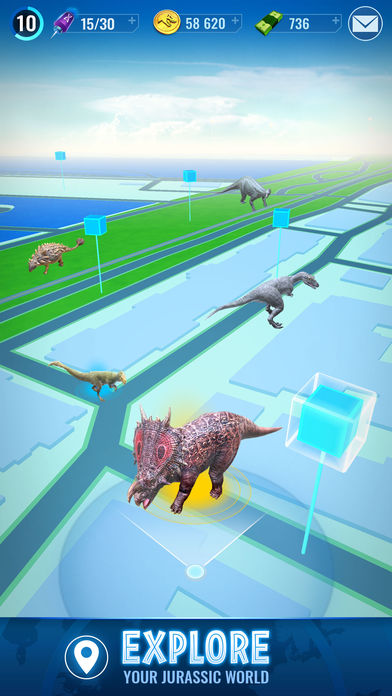 iTunes Description
They're ALIVE in our world!

Dinosaurs have returned to rule the Earth. They have fled Jurassic World on the unstable island of Isla Nublar… and they're roaming free in your cities and neighborhoods.

As a brand-new member of the Dinosaur Protection Group (DPG), your mission is to save dinosaurs from a second extinction. Explore your surrounding area to find your favorite dinosaurs – including new breeds that are more awe-inspiring and terrifying than ever before. Activate augmented reality (AR) to interact with these unbelievable creatures in the real world.
Forum Thread: Jurassic World Alive (by Ludia)
---
Justice Royale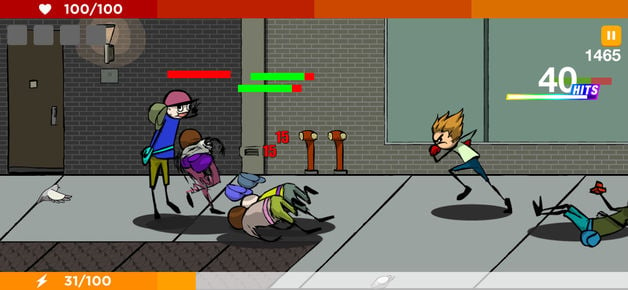 iTunes Description
Justice Royale is a fast paced Brawler with RPG elements, completely built for the mobile environment!

Swipe and tap your way through out the city, battling reckless bicyclists, oblivious tourists, dangerous subway performers and much more.

The city is depending on you to bring justice and balance to these mean streets, can you answer the call? #GetYourGloves
Forum Thread: Justice Royale (by Zapling Studios)
---
Ninja Dash – Ronin Jump RPG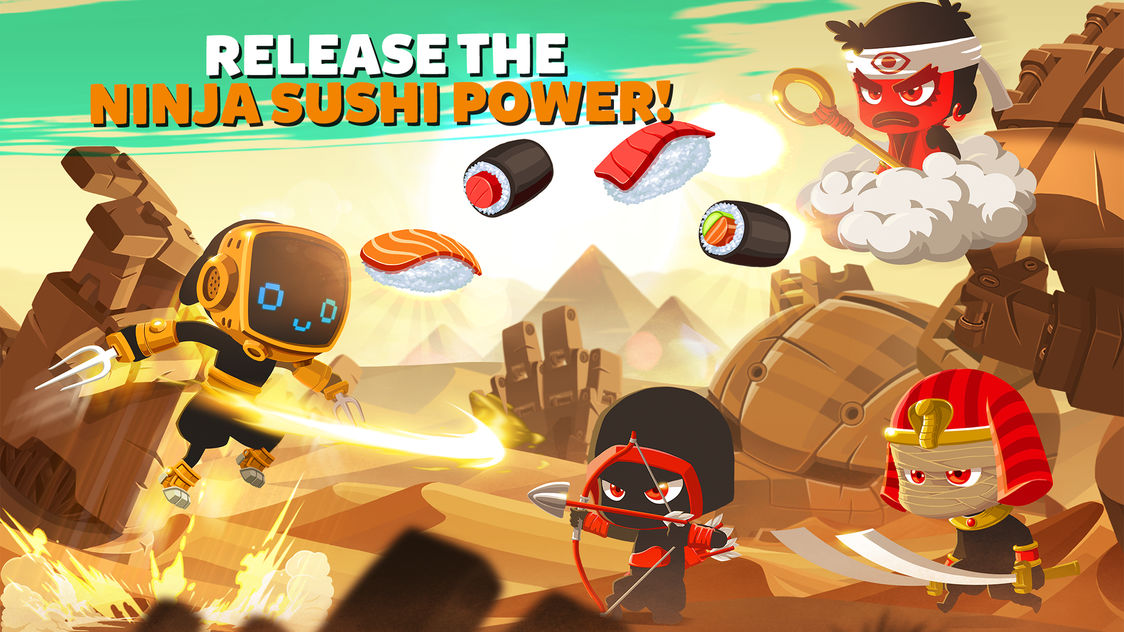 iTunes Description
Your ninja training is over and it's time to become the ultimate warrior ninja you're meant to be! Take your katana, grab some shurikens and step into the Ninja Dash world!
A new ninja fighting game that brings your a real arcade fight experience mixed with RPG and idle elements: Jump, slash and kill the demons; upgrade your warrior and craft weapons; follow the ninja path and recover the stolen Master Sushi! Gambatte!
Forum Thread: Ninja Dash – Ronin Jump RPG (by Genera Games)
---
No Time Left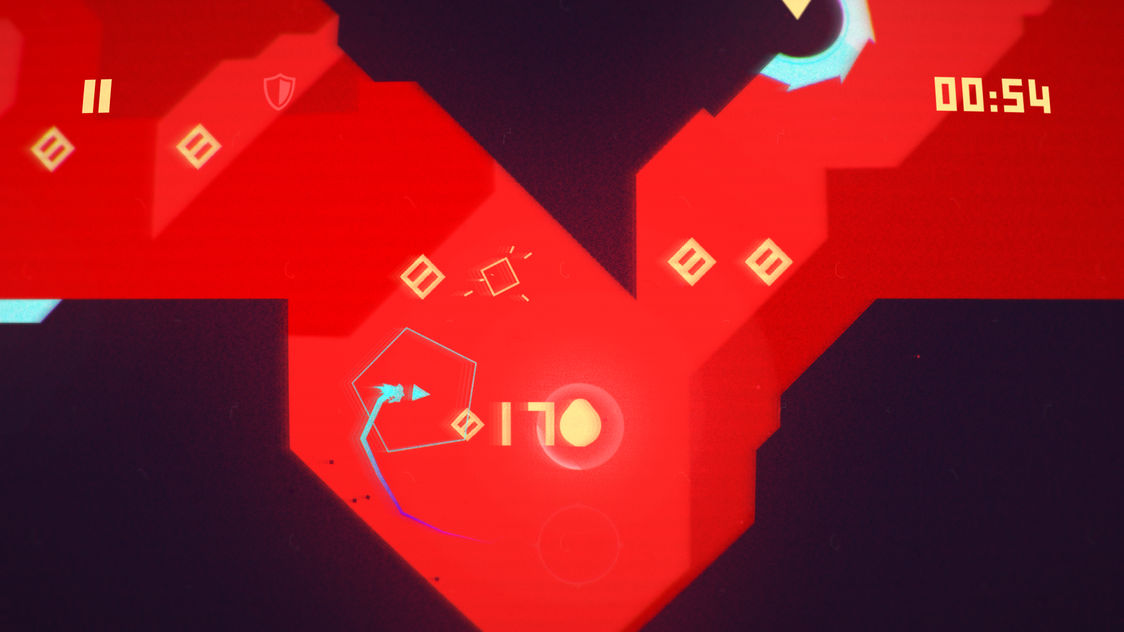 iTunes Description
Challenge yourself with the twitch platformer NO TIME LEFT. Run fast, dash and complete levels before the timer runs out. Get as many coins as you can and write your name in the hall of fame, or die trying.
Forum Thread: No Time Left (by Overdose Caffeine)
---
Perfect Piece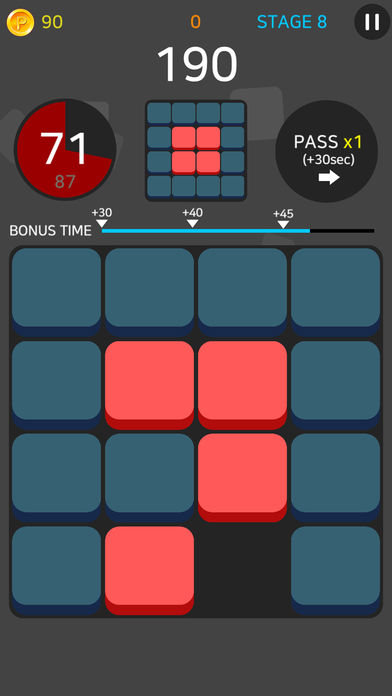 iTunes Description
The basic of puzzles! Perfect Piece!

We developed a puzzle game which even our parents can easily play.
A game one can slowly play and enjoy, Perfect Piece!

The basic of puzzle is to move the pieces and make up the picture!
The puzzle game focused on the basics is back!

Look at the completed puzzle, move the pieces and complete the puzzle!
Forum Thread: Perfect Piece (by X's Quest)
---
Rapid Roller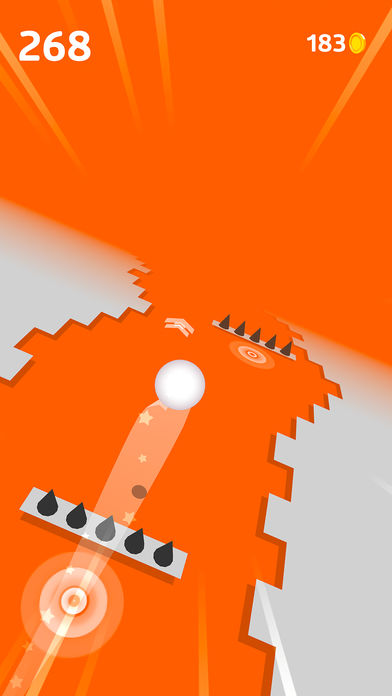 iTunes Description
Roll in a minimalistic, colorful world and see how far you can travel! Roll over jump pads for extra score. But don't hit the walls or spikes!

GAME FEATURES:
● Simple one finger controls
● Awesome, colorful graphics
● iPhone X, iPhone and iPad support
● Record or livestream your gameplay with ReplayKit
● Leaderboards and achievements
● Share your score to friends
● Languages: English, Finnish, French, German, Italian, Portuguese, Spanish
Forum Thread: Rapid Roller (by Kiemura)
---
Real Puzzles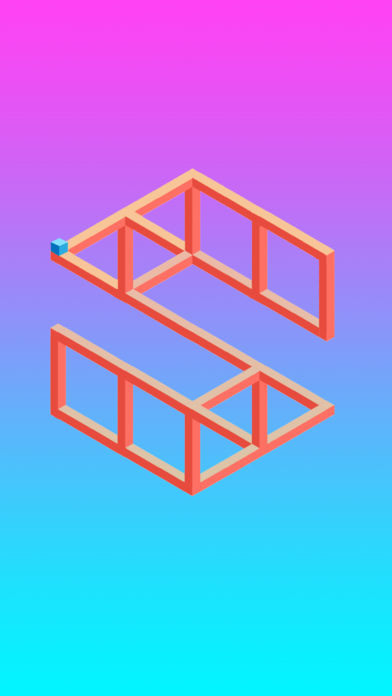 iTunes Description
mind-bending, minimal puzzle game with 100 levels

Features:
• 100 mind-bending levels
•unique puzzles
• Beautifully crafted minimal puzzle game
• iPhone X support
Forum Thread: Real Puzzles (by Nazeer Ahmad)
---
Rummy Club!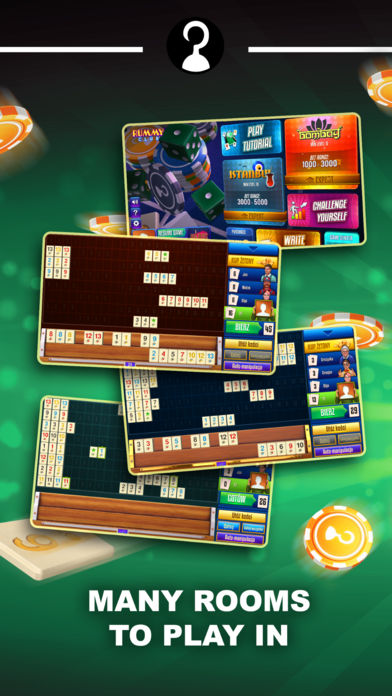 iTunes Description
Do you enjoy playing Okey, Okey 101, Gin Rummy and other similar board games? You will find that Rummy Club combines best elements of them all and improves upon it. Unlike those other games, Rummy has the right combination of luck, your skills, and intelligence while keeping that magic Casino feel! Rummy Club is the best board game ever made by Ahoy Games, creators of the most popular Turkish board game: Okey.

Rummy Club is an offline, tile-based rummy game, where you can challenge yourself and develop your skills and intellect! Rummy Club allows manipulation of all tiles on the table placed by players, this gives you unlimited move possibilities.
Forum Thread: Rummy Club! (by Ahoy Games)
---
Smoosh LAB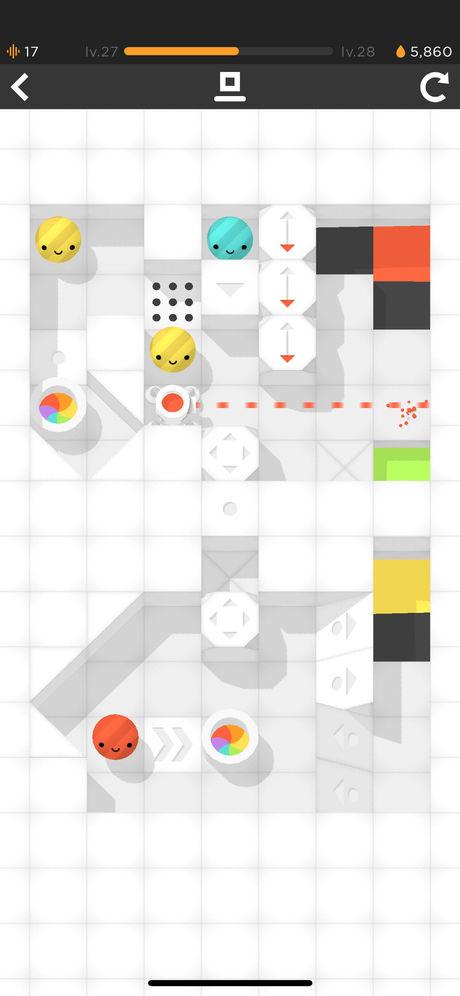 iTunes Description
"My name is Lazlo, and I'm in charge here. This is MY game. MY laboratory. MY world. Why are you even looking at this? You can't beat me. I'm better than you. There's no way you can solve my puzzles… No way! Even if you do manage to squeak your way through, I've had my minions create infinitely more levels in the community labs. Wait… Aren't you one of my minions? What are you doing here!?!?! Download the game and get to work! I need you to create levels and outwit the world."

Sorry about that, sometimes Lazlo can get a bit out of hand. Smoosh LAB is the sequel to the original puzzler that knocked everyone's socks right back on. Now with the potential for unlimited creativity in our level editor, you can challenge your puny brained friends to see who's got what it takes. Level-up to customize Blop shapes and patterns, change your lab theme, and unlock more options in the level editor.
Forum Thread: Smoosh Lab (by Curious Labs)
---
Space Pioneer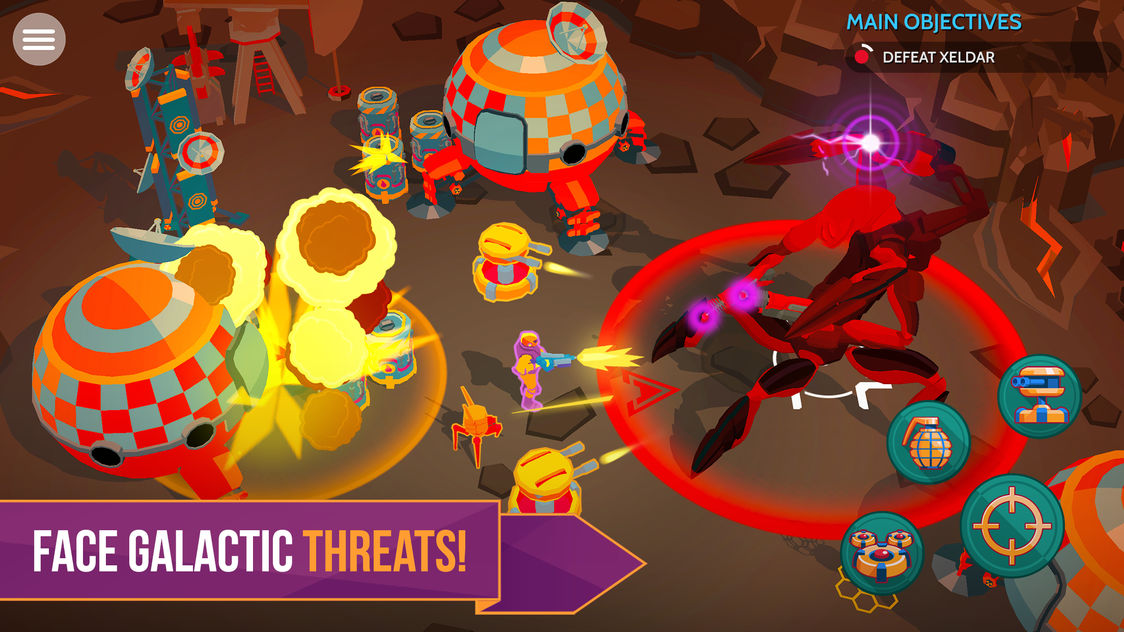 iTunes Description
Use the latest hi-tech weapons and skills to crush your enemies and earn loot to unlock awesome new gear and upgrades. Lock and load!

DISCOVER NEW GALAXIES & EXPLORE INCREDIBLE WORLDS
Explore strange new worlds with your trusty robot sidekick. Make your way across fantastical planets from the icy tundra to the lush jungles brimming with flora and fauna.

ARTISTIC LOOK & FEEL
Unique art & music direction creates vivid pastel worlds you've never seen before.

ACTION-PACKED GAMEPLAY
To make it through hordes of aliens, you need to be a skilled, versatile hunter. Fast top-down shooting action will test your combat reflexes and tactics to the max – never let your guard down.
Forum Thread: Space Pioneer (by Vivid Games)
---
Super One More Jump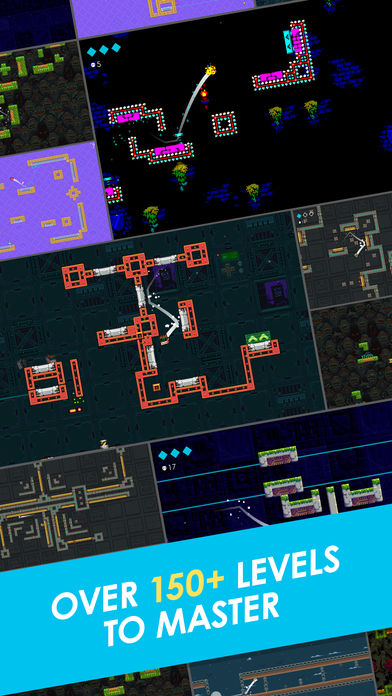 iTunes Description
Super One More Jump is a hand-crafted, frantic, one touch arcade platformer.

It's FREE to download and play!

Simple to learn one button controls. Hard to master levels. Test your muscle memory, concentration and sanity!
Forum Thread: Super One More Jump (by SMG Studio)
---
Valkyrie Profile: Lenneth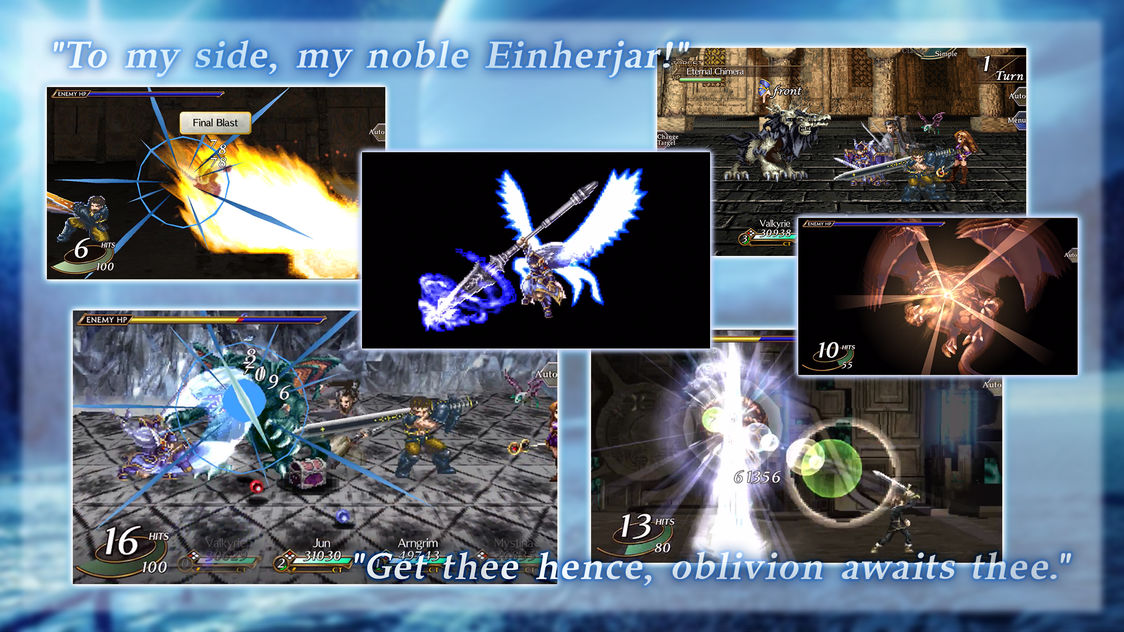 iTunes Description
"To my side, my noble Einherjar!"

An intricate and evocative tale of fates woven by gods and mortals, steeped in Norse mythology, punctuated by groundbreaking combat, and brought to life by a soundtrack considered among gaming's greatest. Behold the origin of the VALKYRIE PROFILE franchise for yourself.

Added features and enhancements make it easier than ever to enjoy VALKYRIE PROFILE: LENNETH.
Forum Thread: VALKYRIE PROFILE: LENNETH (by SQUARE ENIX)
---
2048 Beat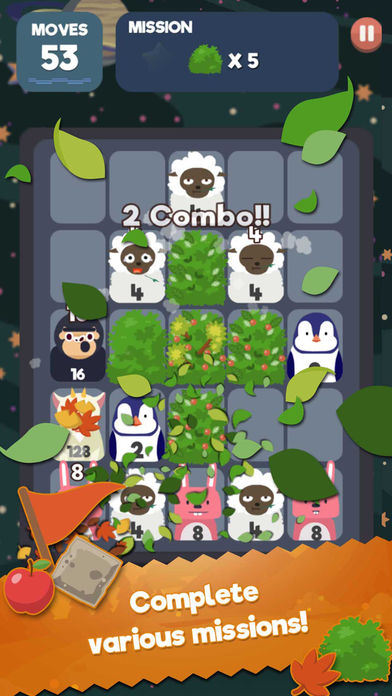 iTunes Description
Brand New 2048! Dacing with adorable animals in 2048!

Swpie to move animals and merge the same two into one. Go and complete your mission and create 2048!

Wanna know which animal is the winner? Dive in this 2048 Beat!
Forum Thread: 2048 Beat (by ZPLAY)
---