Each and every day new mobile games are hitting the App Store, and so each week we put together a big old list of all the best new releases of the past seven days. Back in the day the App Store would showcase the same games for a week, and then refresh those features each Thursday. Because of that developers got into the habit of releasing their games throughout Wednesday or very early Thursday in order to hopefully get one of those coveted features spots. Nowadays the App Store refreshes constantly, so the need for everyone to release all on the same day has diminished. Still, we've kept our weekly Wednesday night format as for years that's the time people knew to check TouchArcade for the list of new games. And so without further ado please check out the full list of this week's new games below, and let us know in the comments section which games you'll be picking up!
---
Aero Smash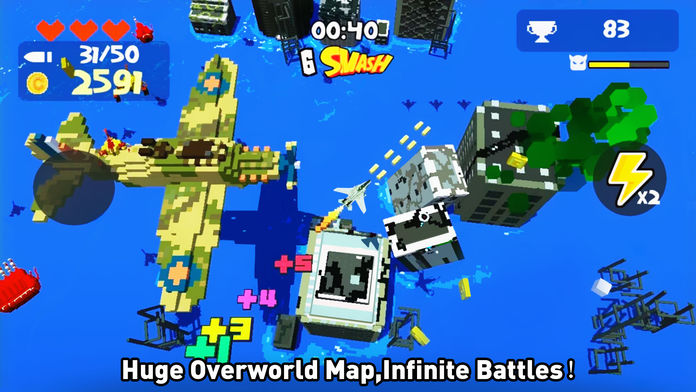 iTunes Description
Drive you plane to guard your territory and shoot down all the enemies!

Characteristics:
You can collect and own more than 135 kinds of planes.
An unknown and thrilling adventure will be started from a random unique map.
The world will show up as a huge map.
360-degree free shooting.
Forum Thread: Aero Smash (by ZPLAY)
---
Among the Stars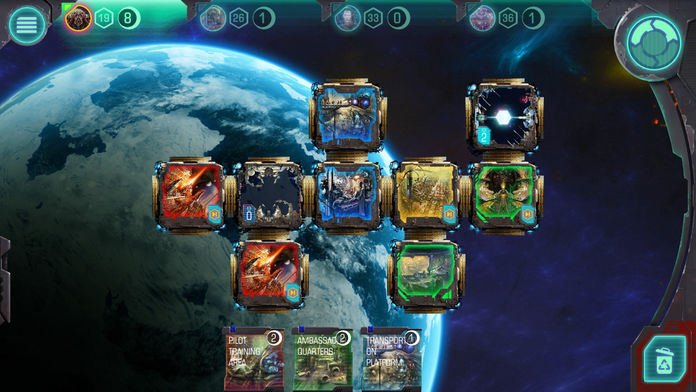 iTunes Description
Among the Stars is a digital version of the highly acclaimed board game & a 2015 Origins Awards Best Card Game Nominee.

Imagine a distant future. A once peaceful galaxy has been torn apart by war. Alien races fight for power and dominance. And then a new threat appears on the horizon, with the potential to wipe them all out. In the face of this new enemy, all races must make peace and unite to survive. You represent one of those races. Your goal is to help build space stations throughout the galaxy, to promote trade among the races, strengthen diplomatic relations and help defeat the new threat you all face. However, your most important task is to make your space station the greatest of them all. Among The Stars will allow you to select locations through card drafting, and use them to build your station, scoring victory points based on their placement. Construction lasts four years, and the alien race with the most points at the end wins.
Forum Thread: Among the Stars (by Cublo Sp. z o.o.)
---
Animal Super Squad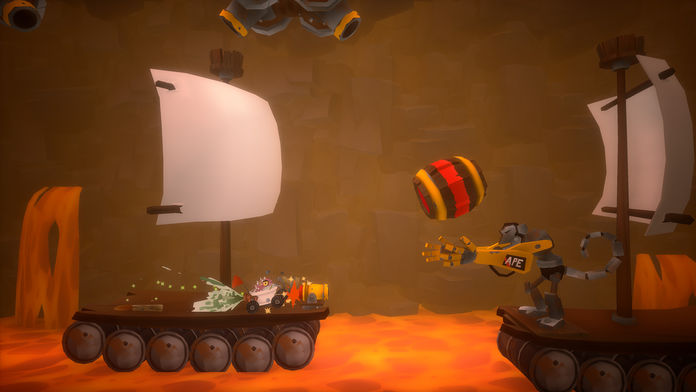 iTunes Description
Animal Super Squad is a physics-based adventure game that lets you play as your favorite animal. Speed through a world full of dangers and bananas. Or forget all that nonsense and just play other people's stuff.
Forum Thread: Animal Super Squad (by Doublemoose Games)
---
AR Race Car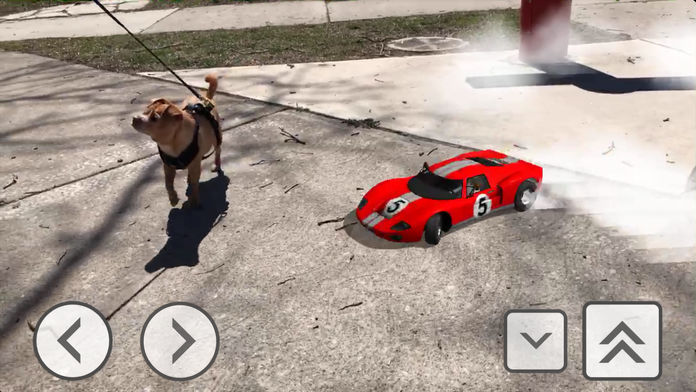 iTunes Description
Fasten your seat belt, start your engine and prepare to be blown away as you drive your Augmented Reality Race Car anywhere you want in the REAL WORLD!

Whether it's toy-sized cars on your living room floor or life-sized cars out on the street, beach or backyard, AR Race Car gives you the thrill of tire-smoking burnouts, drifting and cornering wherever you are.

Realistic high-res models, shadows, and engine-revving and tire-spinning sound effects will make it feel like the cars are right there with you!
Forum Thread: AR Race Car (by Rocket 5)
---
Bardbarian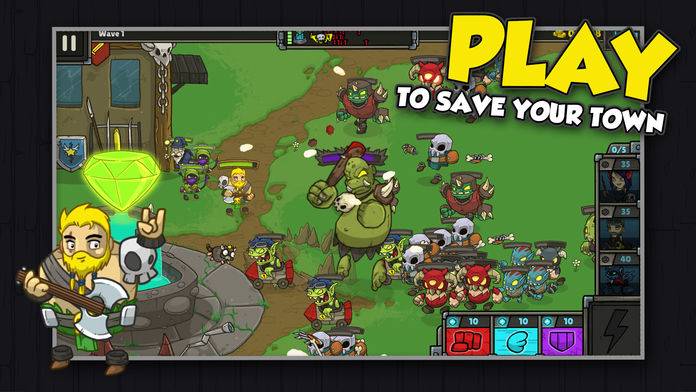 iTunes Description
You play as Brad the Bardbarian, who is awoken to the sounds of his town under siege. Today is different though; Brad has grown weary of the Axe. The usual grind for XP has grown dull, and he has chosen to pursue his dreams of making music instead of shedding blood.

Fashioning a lute out of an old axe, he steps out to save his town in the most bizarre of ways.
Forum Thread: Bardbarian – Premium Edition (by TreeFortress Games)
---
Bloki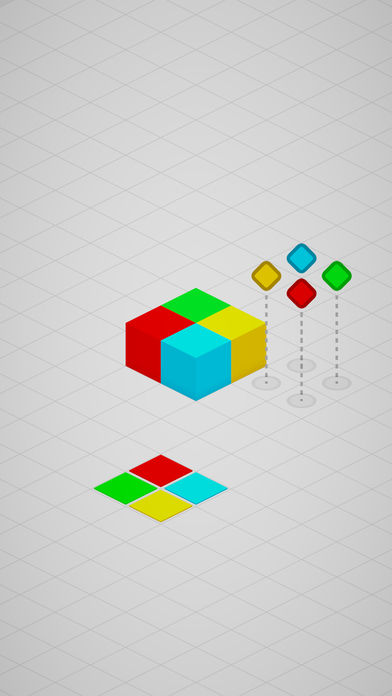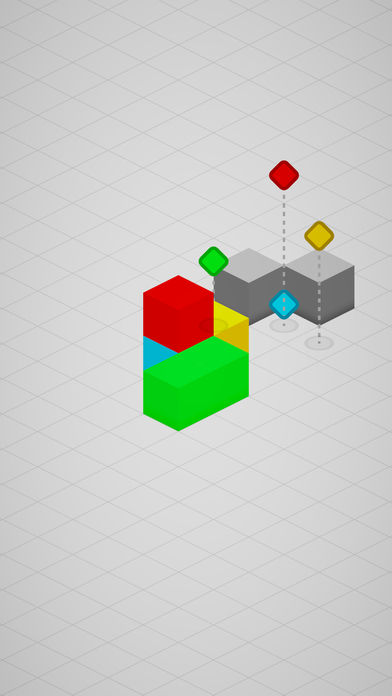 iTunes Description
Bloki is a mind-bending spatial puzzle game with a simple goal each level – flip and build the figure composed of cubes to place them on points that match their color. Seems simple? Think again. With things like tiles that change color of cubes that touch them, obstacles which limit your movement or points that cannot be occupied by the cubes at all it adds up to a really challenging, yet fun and rewarding experience.
And on top of that, it trains your spatial intelligence, so the more you play – the smarter you get!
Forum Thread: Bloki (by Junkhive)
---
Diggerman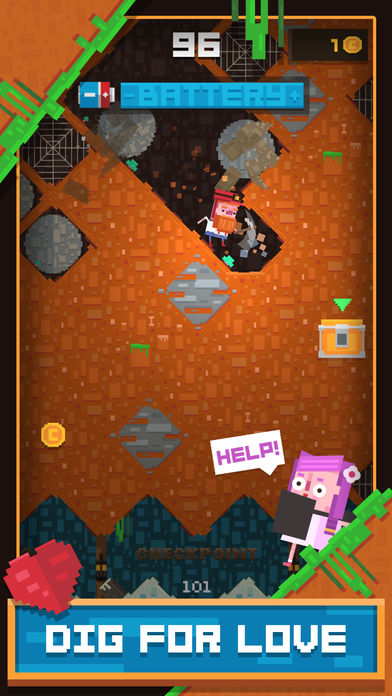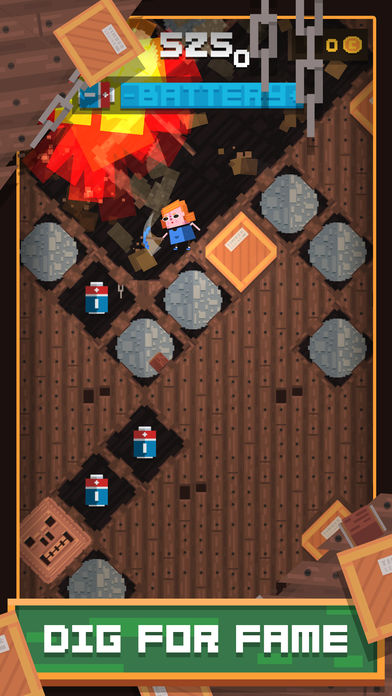 iTunes Description
The world was beautiful some time ago. We lived together in our lovely cottage digging some mud every day. Suddenly everything has changed. HUGE ANGRY MOLE has come and kidnapped my beautiful sweetheart.
Will you support me? Will you dig with me and help me saving my beloved?
Watch out for spikes, spider nets, TNTs, lava and bats!
Let's dig together, let's find some treasures, let's put them on the ground and make some money!

I'm the Diggerman, I need to dig and rescue my sweetheart.
Forum Thread: Diggerman (by Digital Melody)
---
Disney Heroes: Battle Mode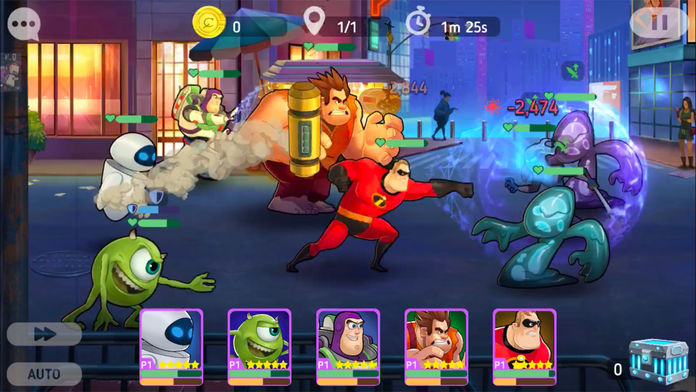 iTunes Description
Join the battle in this action-packed RPG starring Disney and Pixar heroes from The Incredibles, Wreck-It Ralph, Toy Story, Zootopia & more!

Welcome to the digital City… and enjoy it while you can. A wicked virus is corrupting every pixel, turning even the heroes' own friends and family against them! Pull together the best teams for the job, equip powerful gear, and battle against incredible odds to save your fellow heroes.

Only YOU can win the day! No cape required.
Forum Thread: Disney Heroes: Battle Mode (by Perblue Entertainment, inc)
---
Fusion Heroes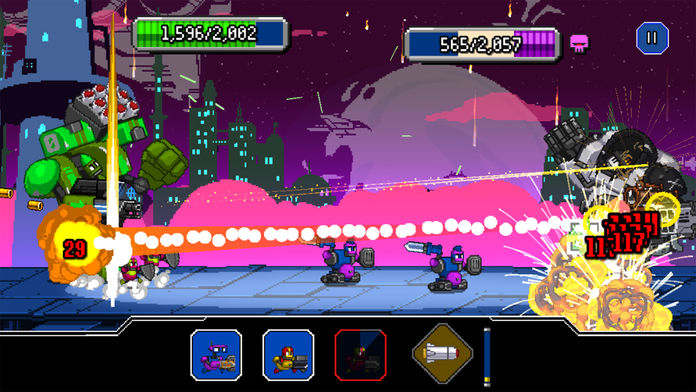 iTunes Description
Craft your own mech and triumph in fierce heads-up combat!

Build a mighty robo-hero to take on endless hordes of battle-droids with an arsenal of cannons, missiles, lasers and more.

From the wreckage of battle, scavenge, fuse and recruit an army of allies.

Take on missions, find loot, and battle to victory in this fast-paced action RPG.
Forum Thread: Fusion Heroes (by Tapinator, Inc.)
---
G30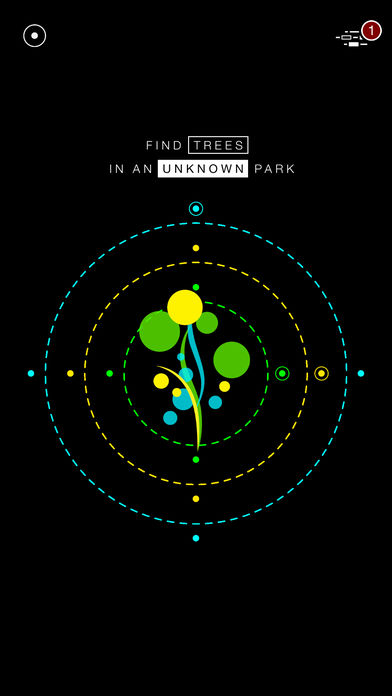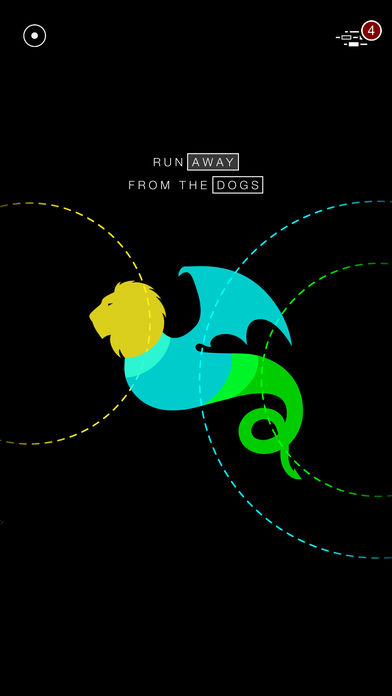 iTunes Description
G30 – A Memory Maze is a unique and minimalistic take on the puzzle genre, where each level is hand-crafted and meaningful. It's a story of a person with a cognitive disorder, who is trying to recollect the elusive past – before the disease takes over and everything will fade away.

How would you feel, if you couldn't recognise your life, your loved ones and even yourself? Could you find a light in the dark maze of human consciousness? Could you remember the story?
Forum Thread: G30 (by Kovalov Ivan)
---
Heirs of the Kings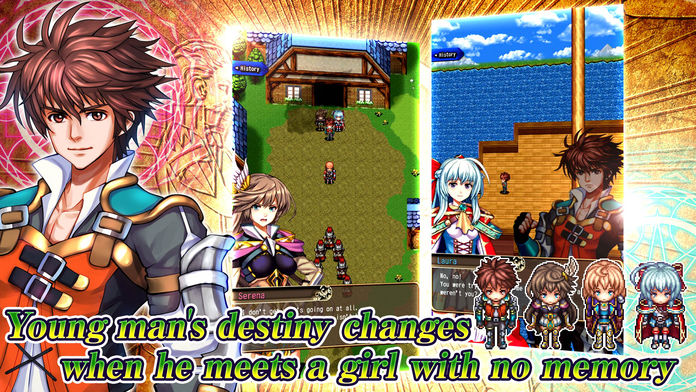 iTunes Description
A story of destiny, and encounters between those with the blood of the rulers!

Laura, a girl who has lost her memory, and a mysterious pursuer.
Grant, a young man, happens to come across Laura, and, in order to protect her, becomes separated from his father.

Grant's father seems to know something about this mystery. With the words of his father ringing in his heart, Grant's journey begins, for Laura, and to save the world from danger!
Forum Thread: Heirs of the Kings (by KEMCO/EXE-CREATE)[+Free]
---
Homo Machina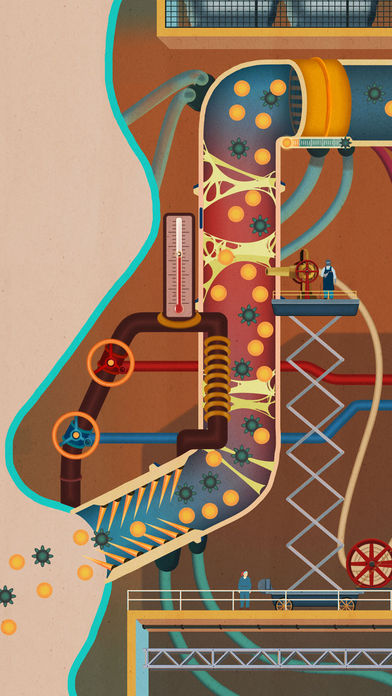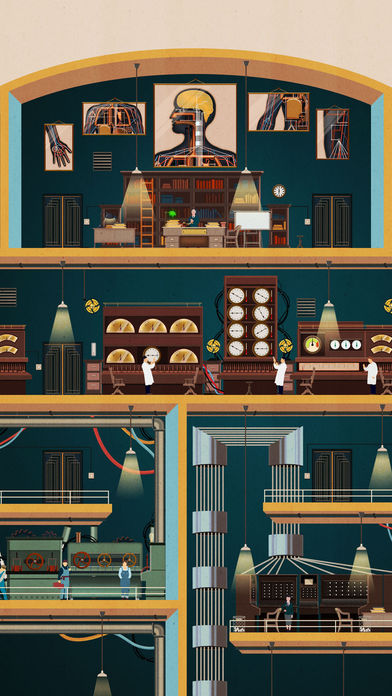 iTunes Description
Homo Machina is a puzzle game inspired by the work of avant-garde scientist Fritz Kahn. Set off on a crazy journey to solve the surreal puzzles of Homo Machina and learn about the internal working of the human body, represented as a gigantic 1920s factory.

In this narrative puzzle, players are plunged into an ingenious system of nerves, vessels and valves. The aim is to help the body function correctly in about thirty steps or so throughout the entire day. Each scene breaks down daily acts, such as opening your eyes, chewing a toast or listening to music, through seamless navigation and intuitive and inventive gameplay.
Forum Thread: Homo Machina (by ARTE France / Darjeeling / Feierabend!)
---
Idle Champions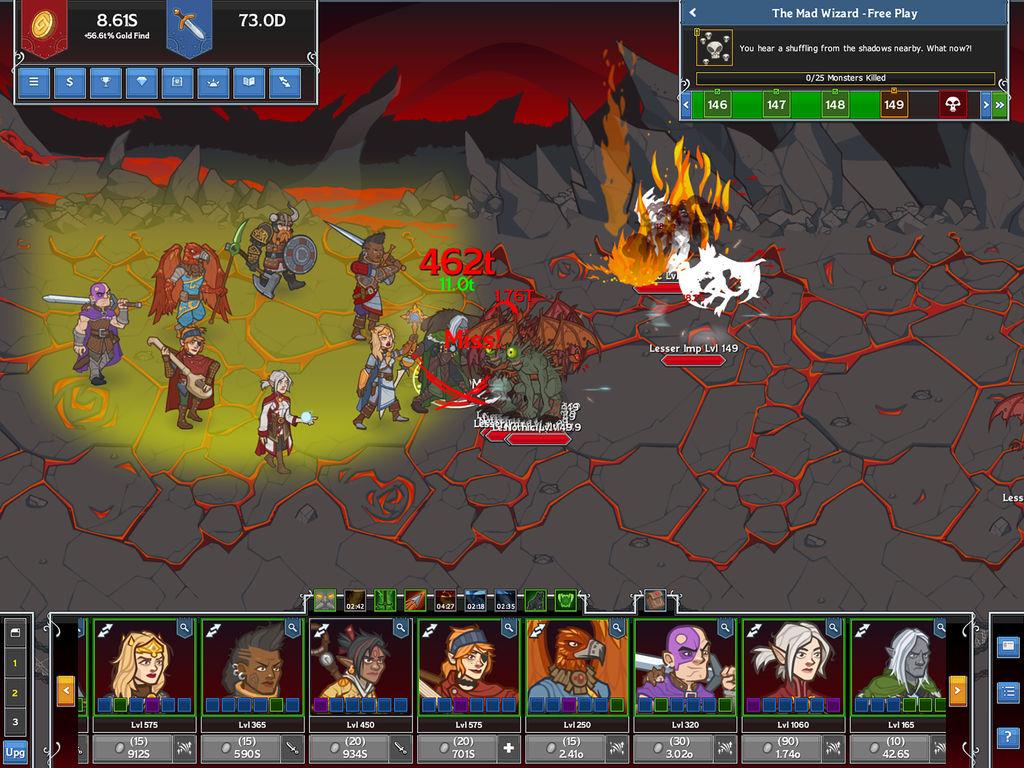 iTunes Description
Idle Champions challenges players to assemble a party of Champions and master the art of Formation Strategy. Players unlock new heroes, upgrade them to reveal special abilities, and collect epic gear. The key to glory is learning how to combine Champion abilities to defeat an onslaught of powerful monsters.

Unlock Renowned Champions
Collect renowned Champions from the world of Dungeons & Dragons, including fan-favourites from the Force Grey series. Unlock more Champions and gear to add to your party in limited-time events.
Forum Thread: Idle Champions (by Codename Entertainment)
---
Karaz's Conquest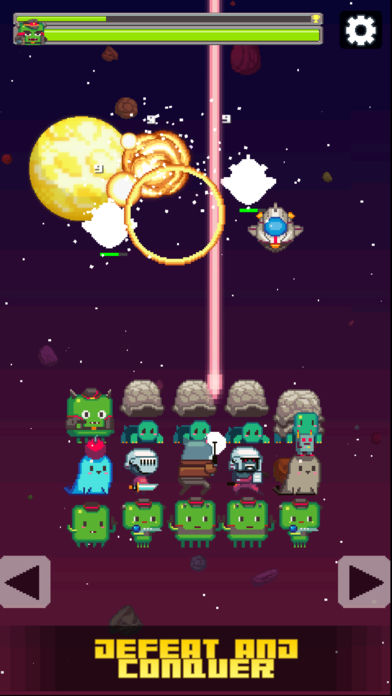 iTunes Description
Karaz's Conquest is a galaxy invasion simulation game presented in 16-bit pixel art visual.

The game is inspired by classic retro shooting games, except that the player is now playing as the aggressive invader rather than the righteous defender. Player will be cultivating alien being as fighting unit, arranging battle formation and defeating enemies on battle field.

Along the campaign, player can explore the universe freely, discover side quests, and collect space puzzle pieces. Upon conquering new planet, player can unlock new unit species or cabin supplies; allowing more advance unit evolution.
Forum Thread: Karaz's Conquest (by Lek Chan Games)
---
King of Drop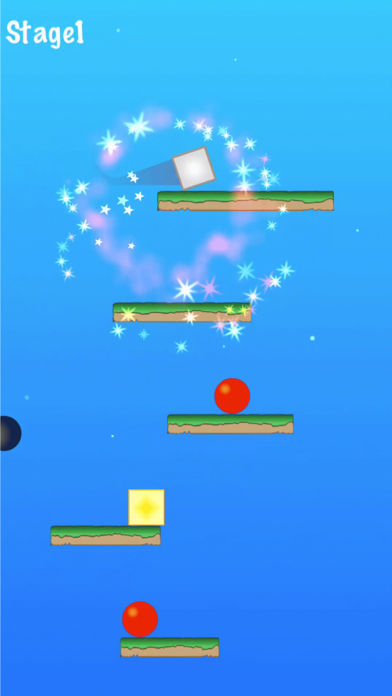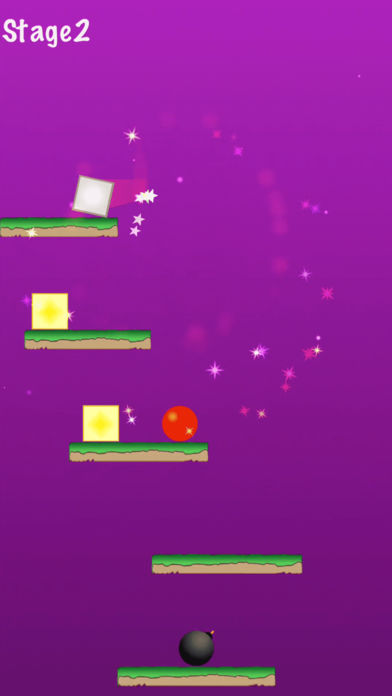 iTunes Description
It is a game that drops from the top to the bottom platform.
The timing of tapping the screen to fall to the next platform is important.
You can also skip several.
Only you can choose.
Forum Thread: King of Drop (by Mpeople)
---
Minesweeper Genius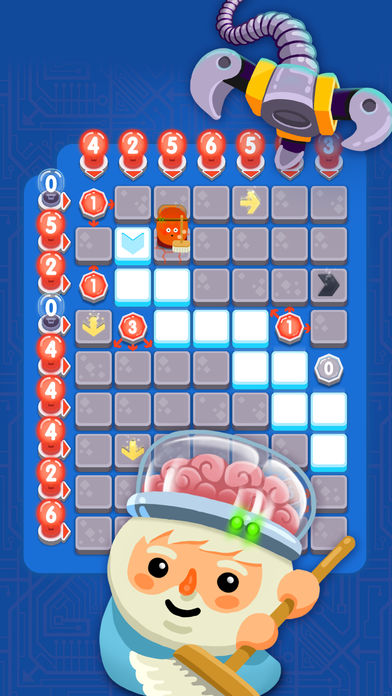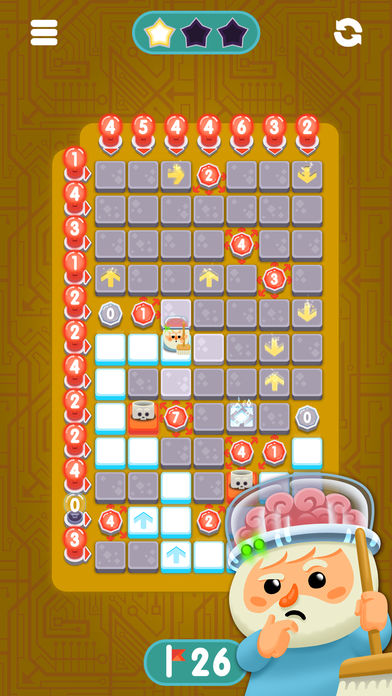 iTunes Description
Inspired by the classic computer game from our childhood, Minesweeper Genius is a brain teaser that will challenge your logical thinking.

Help Aristotle – the genius with a broom – sweep the field to escape from the aliens' scientific experiments, discovering where all the bombs are hidden.
Forum Thread: Minesweeper Genius (by Mother Gaia Studio)
---
Nala Cat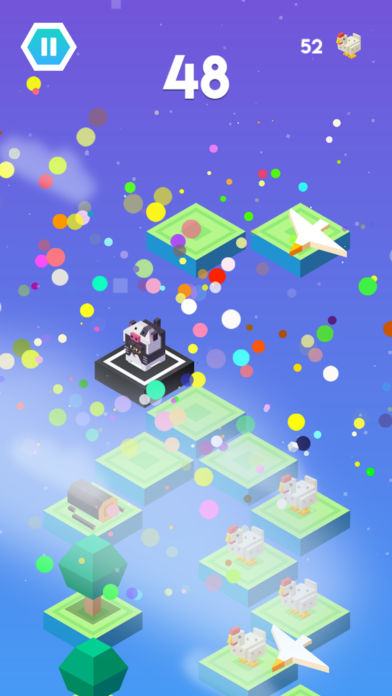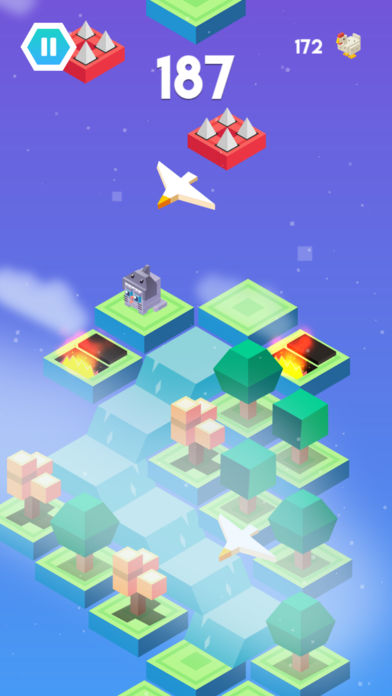 iTunes Description
Join the world's most famous cat on Instagram, Nala Cat™, on her adventure with her squad!

Nala has escaped to an adventurous, magical land to have a "play date" with her family! Hop down tricky paths and slide down rivers to help Nala and her squad find the correct way home, but WATCH OUT!….not every path leads to victory! Catch Nala's favorite items like toilet paper to clear obstacles, and chickens to unlock her whole lovable crew!

Play for hours in this endless downhill adventure, challenge yourself to take the throne in the leaderboards, and become the top cat out there!
Forum Thread: Nala Cat™ (by AppTout)
---
No Heroes Allowed: No Puzzles!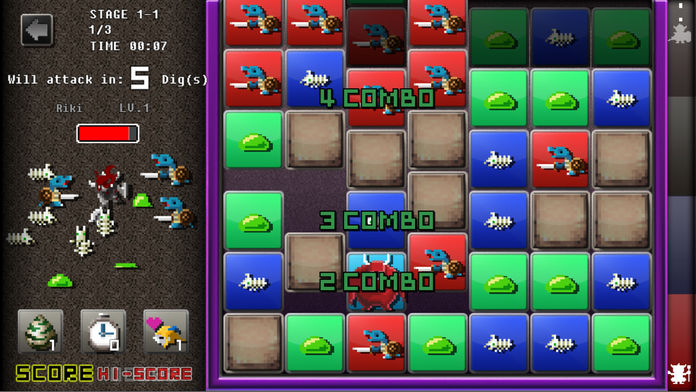 iTunes Description
The legend is to be unearthed! Full of familiar bridges of RPG , the unique game「hero is too arrogant 」series, which is now full of hunting block, and is fully resurrected on the iPhone (iPad). The player must destroy the block with his pickel, so that he can summon the monster to fight back「hero」, who go closer to the puzzle. In addition, you can「catch」 the hero, 「dig」new monster and magic objects, and 「evolution」 the monster Legion, with your original powerful Legion to deal with those who are too arrogant!
Forum Thread: No Heroes Allowed™:No Puzzles Either! (by SEAStories Studio)
---
Node Along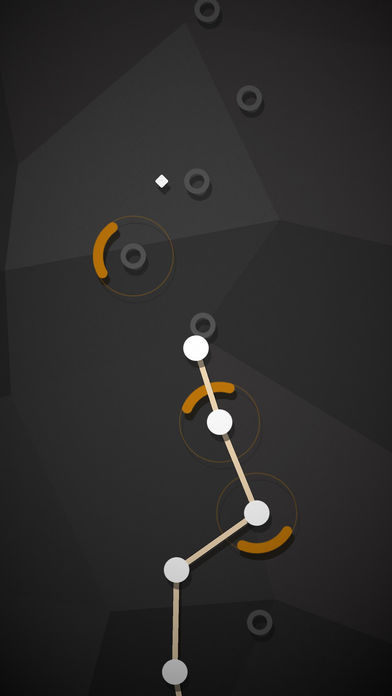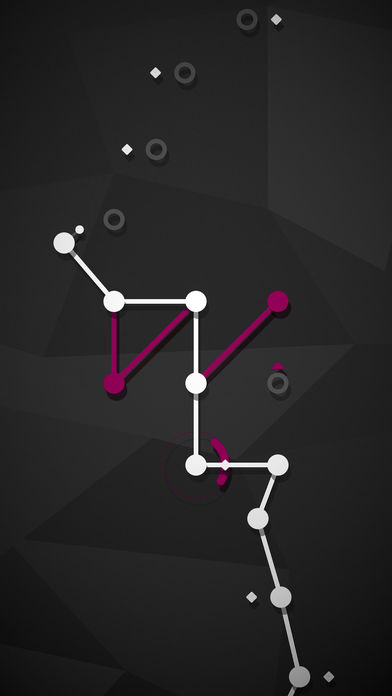 iTunes Description
Node Along is a dot connecting, gem collecting, puzzle solving, color avoiding, high score game.

Move from node to node, avoid colorful obstacles and collect gems to top the leaderboard. Encounter many puzzles, bosses through your journey and you may even make a couple of friends! You must make it to the next node before time runs out and all your nodes disconnect.
Forum Thread: Node Along (by ScrollView Games)
---
Odium to the Core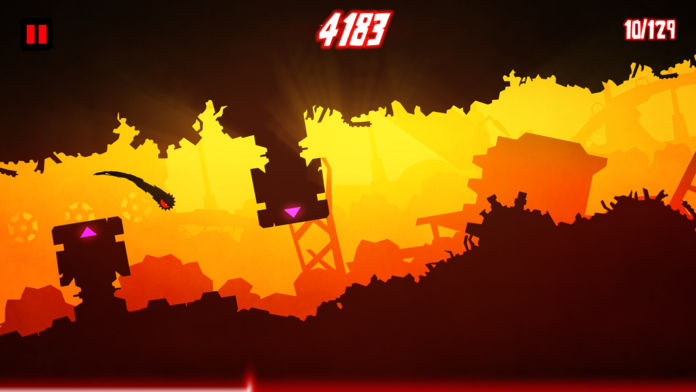 iTunes Description
Odium To the Core is a single-button, music-based challenging side-scrolling game with a beautiful but dark monochromatic art style. Guide Odium through dangerous and intense music-fueled levels to fight and stop the spreading corruption. Reach the core and save the world!

Keep the balance to avoid traps, enemies and move through narrow passages. Defeat challenging bosses and discover the story behind the corruption of Odium's world.
Forum Thread: Odium to the Core (by Dark-1)
---
Orbit Rush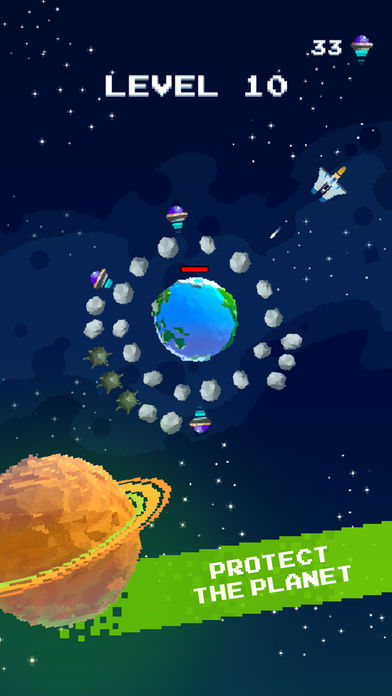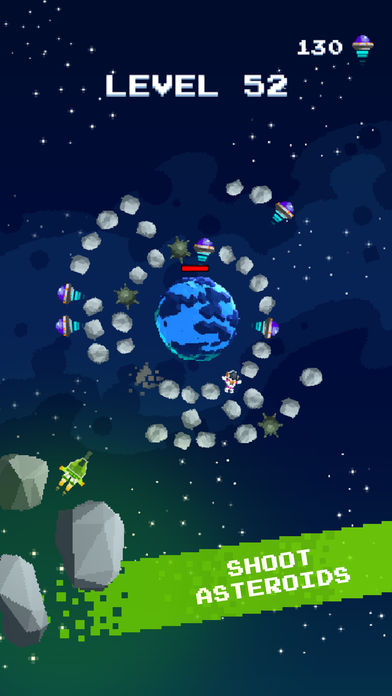 iTunes Description
Shoot the asteroids as you orbit around the planet
Avoid shooting friends
Shoot UFOs to get points

Features:
-Plenty of challenging levels with different planets
-Multiple spaceships to choose from
-Addictive game play
-Retro pixel art
Forum Thread: Orbit Rush (by TapMen)
---
Pocket Balloon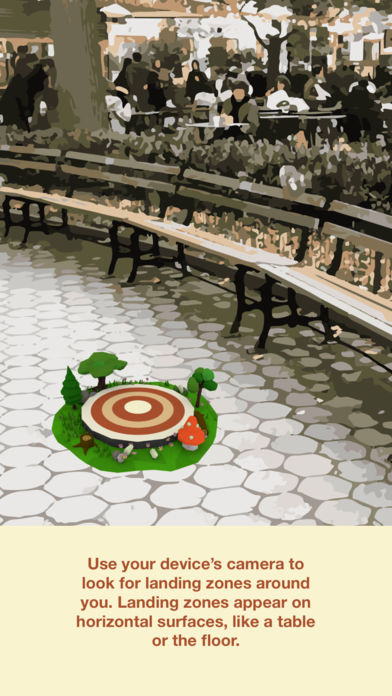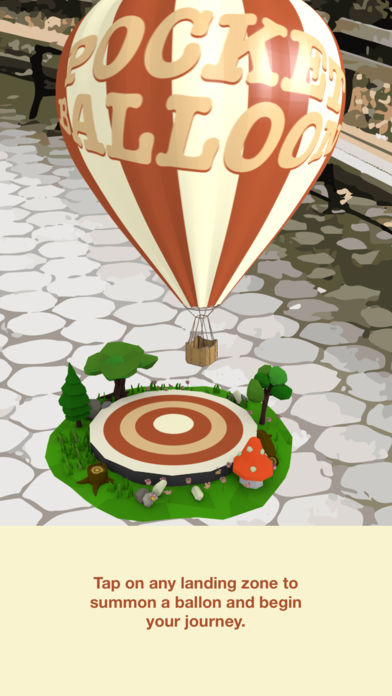 iTunes Description
Pocket Balloon uses ARKit, the latest augmented reality technology developed by Apple, to give you a unique experience.

Drive your balloon just by touching the screen and blowing. Look for landing zones around you and land your balloon on them to get points and compete with your friends.
Forum Thread: Pocket Balloon (by Hugo Hernan Saez)
---
The Quest – Celtic Queen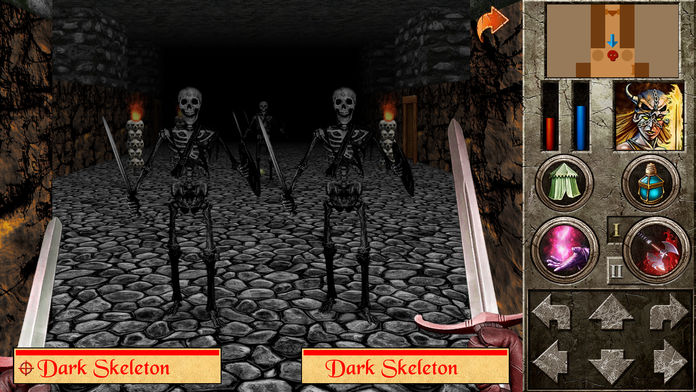 iTunes Description
An expansion by Zarista Games.

The Quest – Celtic Queen is an expansion to The Quest, a beautifully hand-drawn open world role playing game with old school grid-based movement and turn based combat.

After enabling the expansion, you can explore new areas and adventures. However, if you don't have The Quest, you can also play the expansion as a standalone game.
Forum Thread: The Quest – Celtic Queen (by Redshift & Zarista)
---
Returners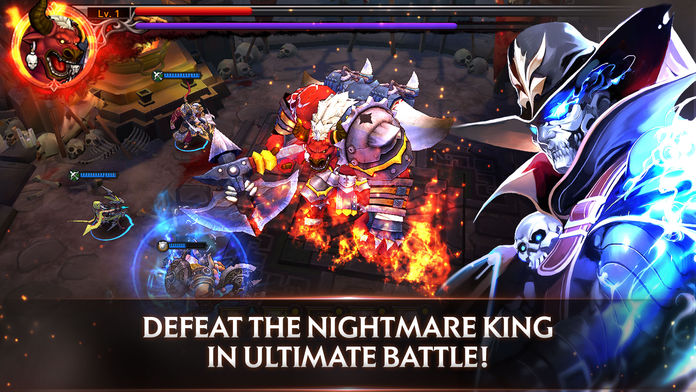 iTunes Description
History's greatest heroes, united at last! Returners!

▶ Collect and Empower Your Favorite Heroes
Heroes from across history, myth, and legend!
Gather Heroes from around the world! Legends like Theseus, Cleopatra, and Robin Hood fight alongside Aladdin, Hercules, and more!
Even familiar favorites feel new with exciting reinterpretations!

▶ Mobile's First 5v5 Battles
Dominate the battlefield in thrilling real-time battle!
Think fast to devise a game-winning strategy!
Forum Thread: Returners (by NEXON Company)
---
Rev Heads Rally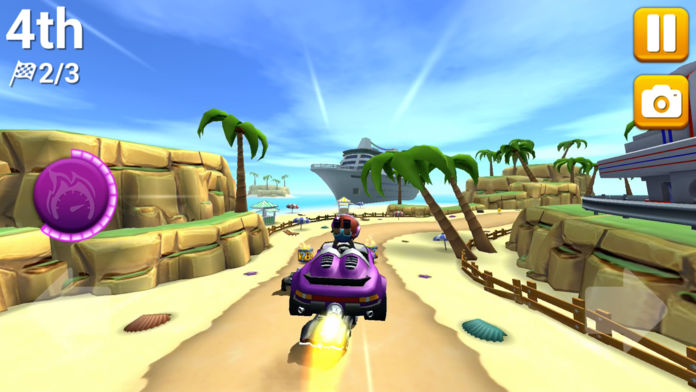 iTunes Description
"Meet the Rev Heads! A group of thrill seeking, hard boiled, car crazy, adrenaline junkies determined to win the 'Rev Heads Rally' at all costs.

Each Rev Head brings their own style and charisma to the track as they go head-to-head in a battle for racing glory.

Join in the fun and compete in over 20 'Cup Series' to collect additional Rev Heads and Vehicles.
Forum Thread: Rev Heads Rally (by Spunge Games)
---
Rotten Escape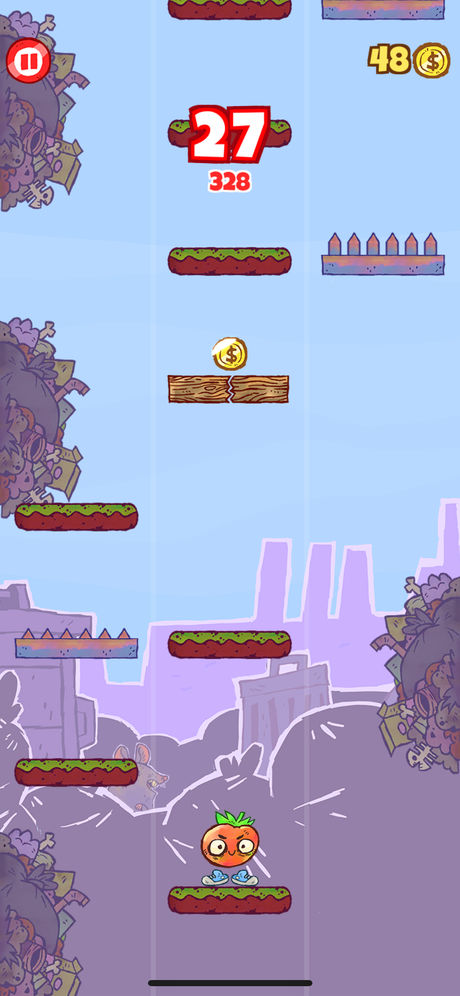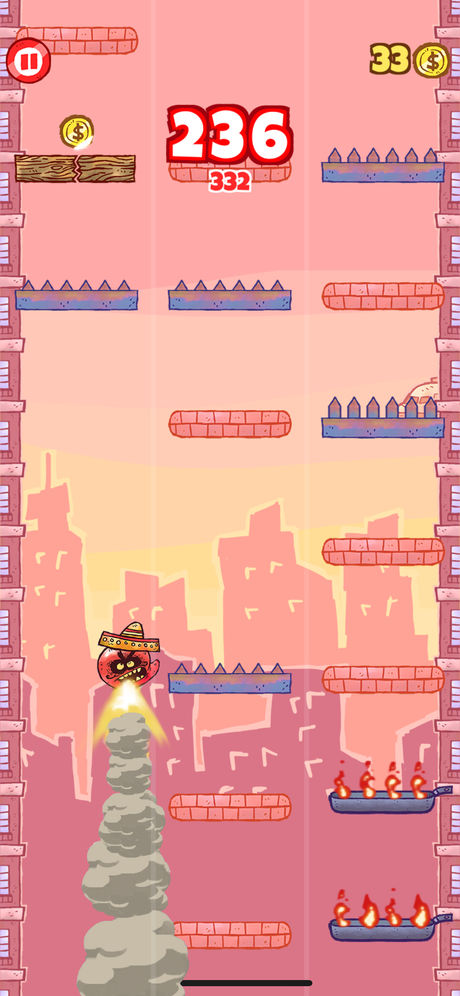 iTunes Description
Little Tom and his friends lived a happy life in cozy little corners of the supermarket. Until one day they were deemed too rotten to remain on display. Now, trapped on the supermarket's garbage dump, these little rotten friends must escape the many monstrous machines that aim to put an end to all rotten life. Their only choice is to go up. For how much longer can they live? That's up to you.

In this game you control your characters by touching 3 set areas of the screen. Each of the 3 areas you touch on the screen will make the character jump to the relevant area. The goal of the game is to get as high as you can with the highest score possible.
Forum Thread: Rotten Escape (by Idiocracy, Inc)
---
Run or Die by Team Flow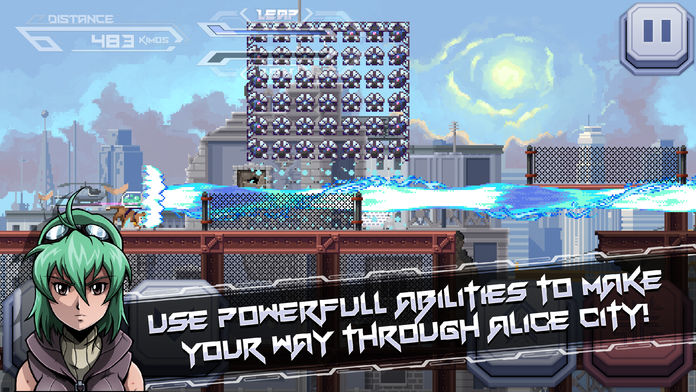 iTunes Description
Run or Die is a fast paced Endless Runner game that focuses on movement based abilities (and a huge Ion Cannon)! Players must make decisions in the blink of an eye and react quickly in order to run and jump through a hazardous city environment where every run is different! Can you make it and keep running to reach the Lab to save Flow?

Warning: Run or Die is not a casual running game!!!!
Forum Thread: Run or Die (by Team Flow)
---
Space Fall – M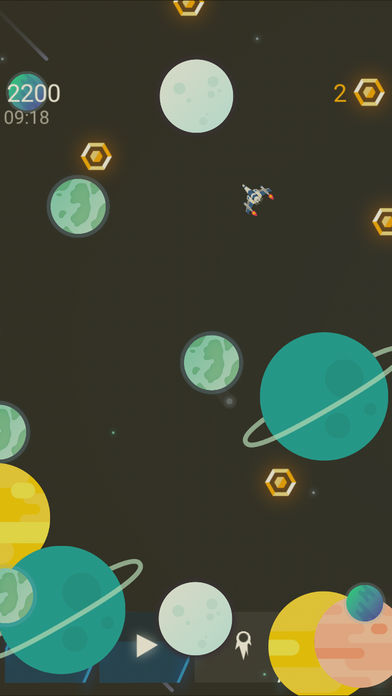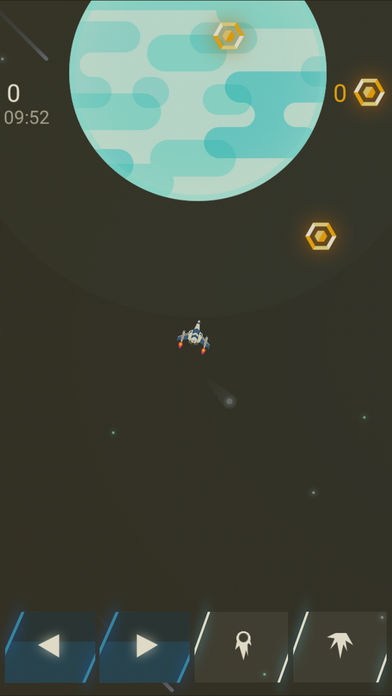 iTunes Description
By shooting the planet, you can split it in two. Then split one of those in two, again. Over and over until there is nothing left.

Dare try?

– Background-story
In the future, there was a war that destroys almost entire earth. But people still fight each other. So the peaceful-mind-people decide to leave the earth and find another. In the hidden dimension, they found a secret marble that turns into two marbles when its broken. The marble represents a planet on universe which they can warp into. Now, the people in the spaceship starts breaking the marbles until they find another earth.
Forum Thread: Space Fall – M (by ParkPill)
---
Steampunk Panic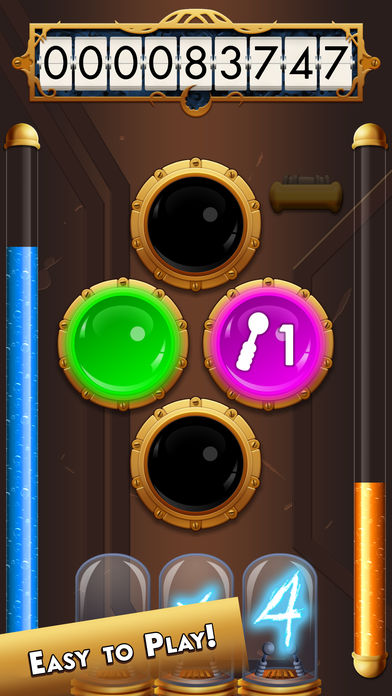 iTunes Description
Challenge yourself and the world with the new fast paced reaction speed game for 2018!

Great for short play sessions! Play on the bus, while waiting in line, or anywhere else when you have a few minutes to spare!

Easy to learn with addicting gameplay that will keep you coming back for more!

Hone your skills and climb the global high score leaderboards! Can you reach the top?
Forum Thread: Steampunk Panic (by Eat the Moon)
---
Strike: Free Kick Football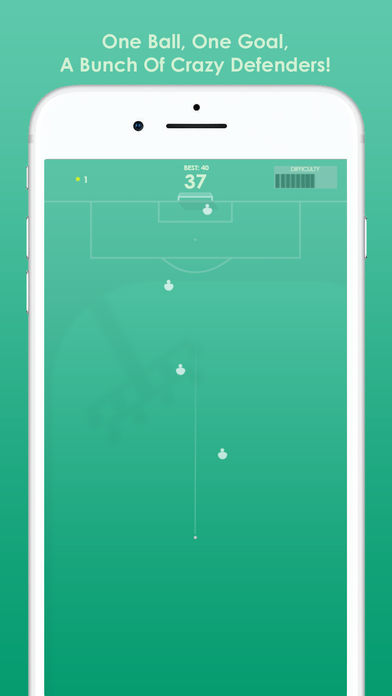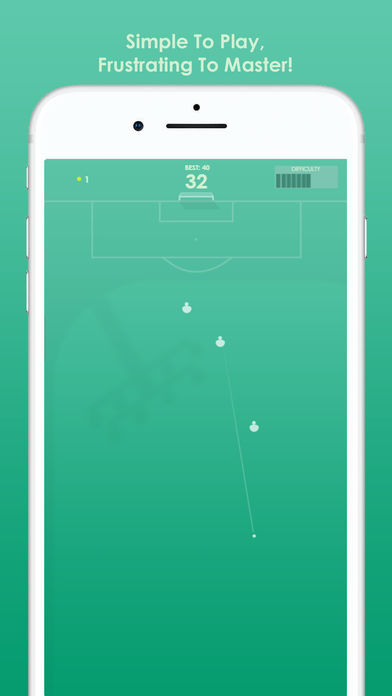 iTunes Description
Welcome to the world of Strike! One ball, one goal, and a whole bunch of crazy defenders! Forget Penalty Shootouts Games, Free Kicks from the halfway line are so much better!

The aim of the game is super simple, just kick the ball into the goal avoiding those wild defenders. Try to score as many goals as possible before you miss!

With intuitive gameplay and an increasing level of difficulty, Strike is simple to play and frustrating to master. It's also super addictive, you have been warned!
Forum Thread: Strike: Free Kick Football (by Play Logik)
---
Super Hydorah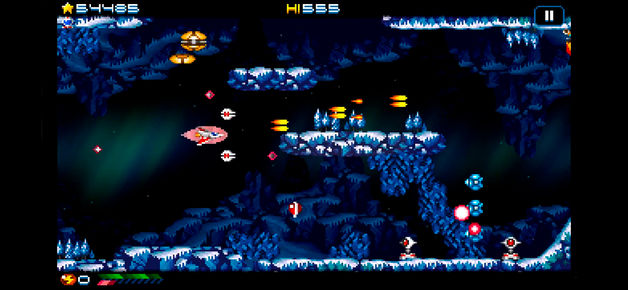 iTunes Description
Super Hydorah is a console-quality smartphone game excellently adapted to touch controls.

The world acclaimed shooting game created by renowned Locomalito, now accessible to casual audiences.

Super Hydorah is a shooting game that embraces the teachings of the classic genre titans while offering its own thoughtful tweaks: direct action and a wide variety of unique spatial situations.

Equip your ship and save the galaxy against the dreadful menace of the Meroptians!
Forum Thread: Super Hydorah (by Abylight Studios & Locamalito)
---
Very Iconic Pixels – 80s Quiz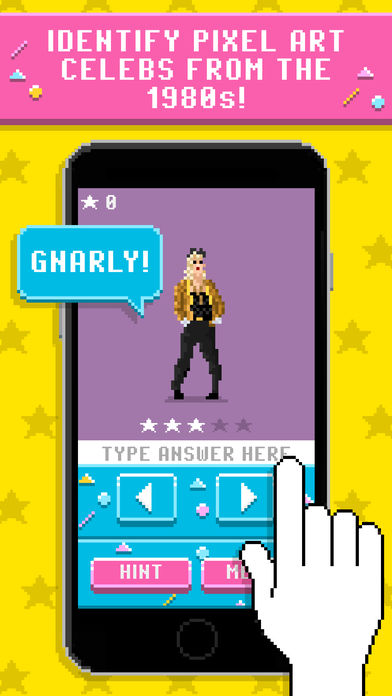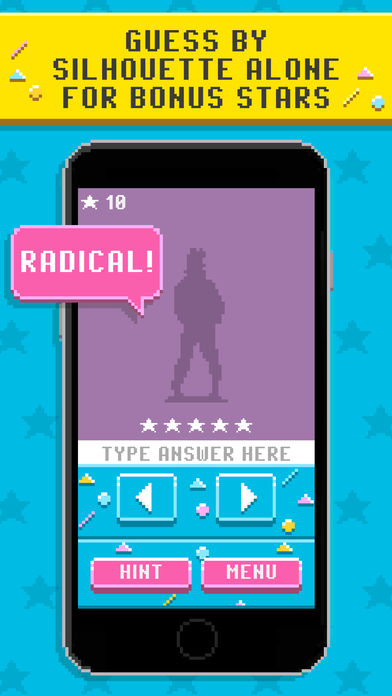 iTunes Description
Put your 80s knowledge to the test with the VIP 80s retro pixel quiz! We're taking you time-travelling in the DeLorean back to the world of 80s music, movies, TV and sport, where you'll identify iconic pixel-art characters to score stars and progress along the Hollywood Walk of Fame.

Those 80s hair-dos are hard to forget, but can you recognise these celebrities and famous characters in 8-bit? What about just from their silhouettes? There are clues up for grabs if you need them, but you gotta have faith that you'll do it alone.

So step aside Rubik's Cube, cos there's a new 80s game in town. Download VIP 80s now and see if you can identify our Very Iconic Pixels.
Forum Thread: Very Iconic Pixels – 80s Quiz (by Carleton Handley)
---
Volcano Tower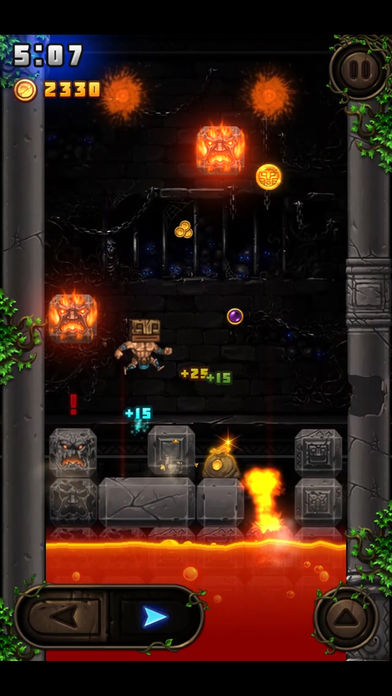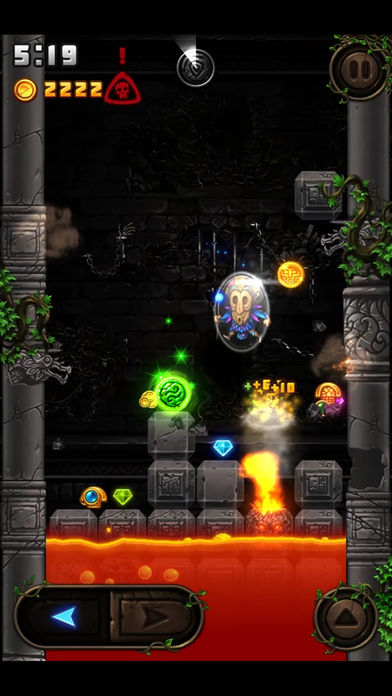 iTunes Description
Volcano Tower is an endless-platformer filled with clutch moments, fast-paced action and hard difficulty challenges.
You will attempt to avoid being smashed, burned or otherwise eliminated by obstacles falling (mostly) from above, as the volcano tower crumbles around you.
Volcano Tower tells the story of a remote peaceful tribe living in the shadow of an evil god who demands offerings brought to him, or he will unleash the power of the volcano upon the village. Guided by the tribe's shaman "Jakul", our masked tribesmen hero enters the cursed tower to fight the evil volcano god and return the stolen treasures.
Forum Thread: Volcano Tower (by UglyCake Games)
---
Weapon Battle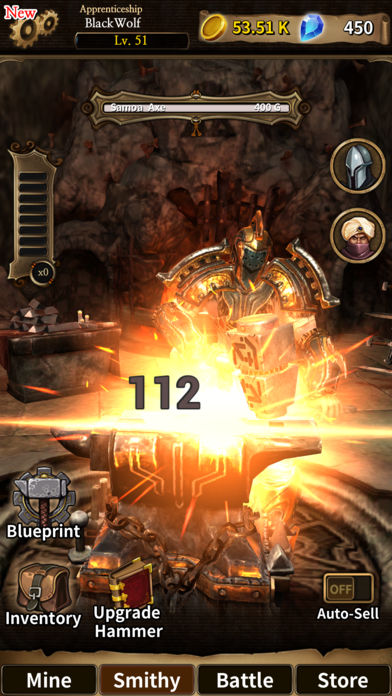 iTunes Description
A world from another dimension
The battle will start in the location you've chosen

Gain and create countless blueprints
You can go into battles using the weapons you've created

Develop mines and recruit miners to collect various minerals
You can learn and enhance various skills

Meet and greet the mysterious guests who visit you
Deliver the weapons your customers want and earn gold
Forum Thread: Weapon Battle (by Blueisland)
---
WitchLand – Magic Bubble Shooter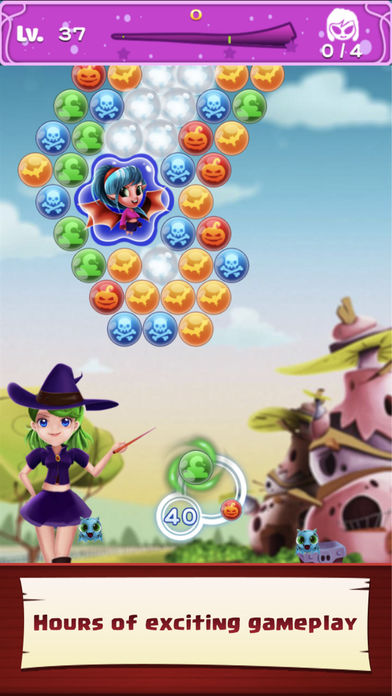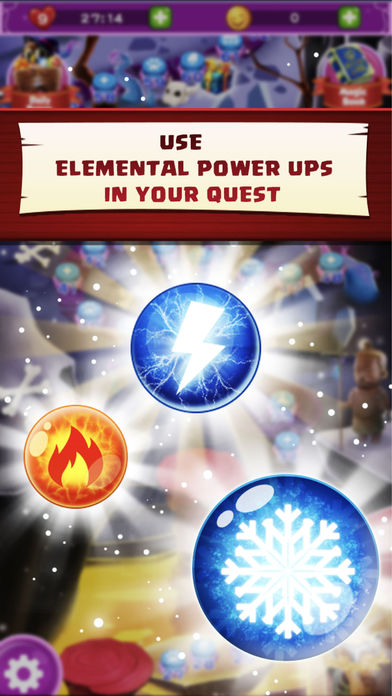 iTunes Description
Solve the puzzles to rescue the cute creatures, save the little elf and rescue the cute fairy from Kenna,the evil princess in this Magical adventure.

Adventure across a fun game bubble world with WitchLand . Support for both devices mobile and tablet so you can have fun with this bubble shooter game,Take aim and tilt your way through over hundreds addictive magic bubble puzzles with your Magic witch!
Forum Thread: WitchLand – Magic Bubble Shooter (by Qwerty Games)
---
World of Tennis: Roaring '20s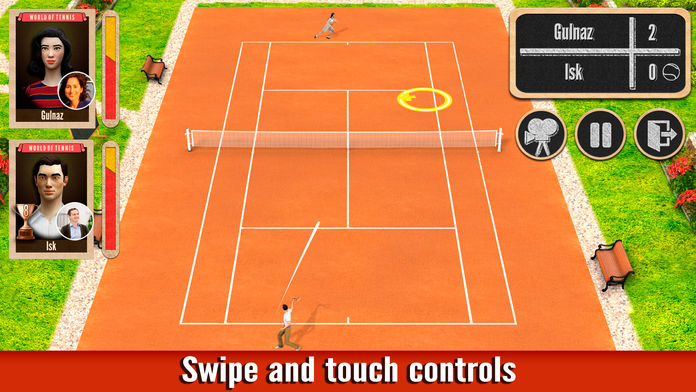 iTunes Description
Transport yourself back to the 1920s – the golden age of tennis – in World of Tennis: Roaring '20s. Join refined ladies and gentlemen partaking in a good old-fashioned battle of wits and skill on the court.

Use swipe or touch controls to place shots and dictate where your player moves. As you play, our new tennis AI system learns your playstyle and can play multiplayer tennis games as you against other players when you are away.

Do you prefer to serve and volley or stick to the baseline and smash powerful forehands? Whatever your style, hit tennis courts and enjoy tactical gameplay while honing your skills. Compete with players from all over the world and become number one tennis champion!
Forum Thread: World of Tennis: Roaring '20s (by Helium9 Games)
---
Zero/Sum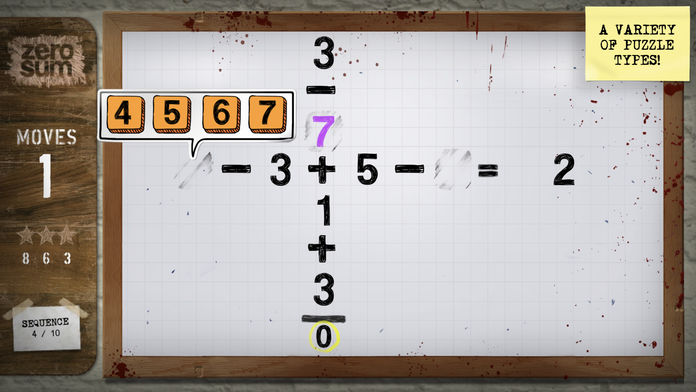 iTunes Description
On the eve of discovering a mathematical cure for cancer, your mentor, Professor Claire Liddy, is murdered.

Fortunately, before she died, the Professor was able to erase many of the plus and minus signs with her bloody hands, saving the cure from falling into the hands of her killers.

Now it is up to you to fill back in the missing parts of the equation and resolve your professor's cure. It's up to you to cure cancer — AGAIN!

(It's a comedy).
Forum Thread: Zero/Sum (by Squeezebox Software)
---
ZombsRoyale.io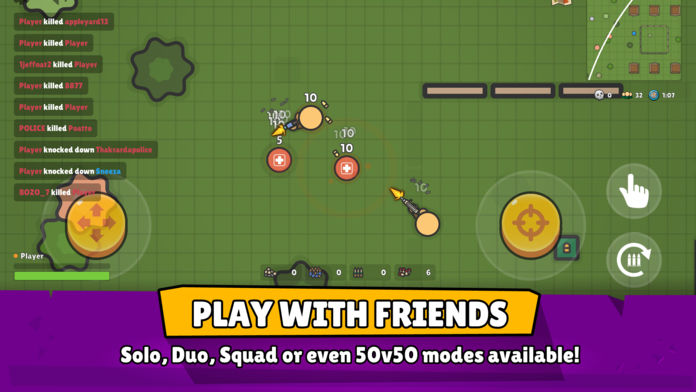 iTunes Description
Enter the battleground of 100 players and fight your way to become the champion in ZombsRoyale.io! From the creators of Spinz.io and Zombs.io comes the 100-person 2D, multiplayer, real-time battle royale game that's already being played by over 10 million players on the web! It's like Fortnite, PUBG, or Rules of Survival – but 2D!
Forum Thread: ZombsRoyale.io (by Yangcheng Liu)
---
3D Tan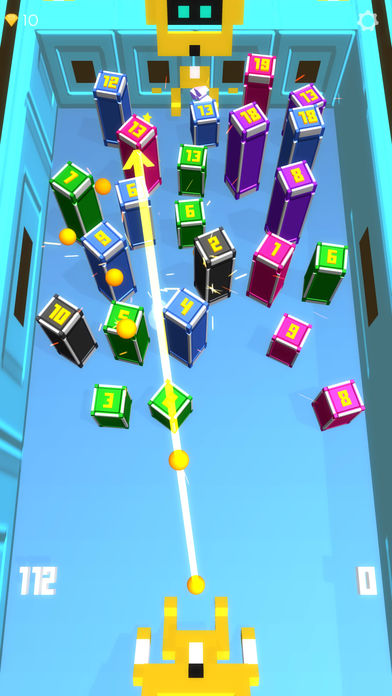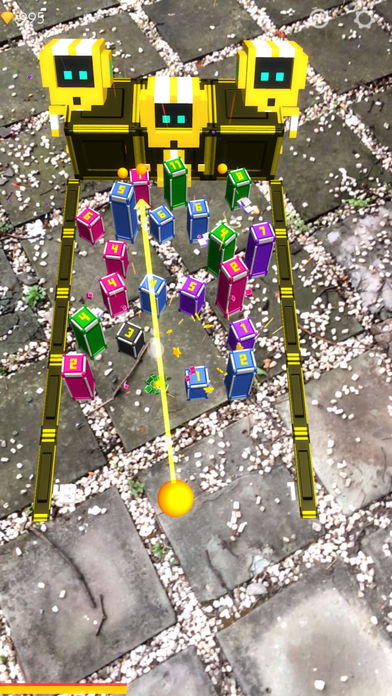 iTunes Description
AR ball vs bricks numbers, Don't you like to try?
"3D Tan" is a real 3d physical collision arcade game.
It is easy to learn: drag or click to fire balls. You can continue to fire your balls.
Collect props and stars to increase your ball amount or size.
Break bricks to get scores.
Thanks for playing.
Forum Thread: 3D Tan (by LI YIN JIAN)
---