Each and every day new mobile games are hitting the App Store, and so each week we put together a big old list of all the best new releases of the past seven days. Back in the day the App Store would showcase the same games for a week, and then refresh those features each Thursday. Because of that developers got into the habit of releasing their games throughout Wednesday or very early Thursday in order to hopefully get one of those coveted features spots. Nowadays the App Store refreshes constantly, so the need for everyone to release all on the same day has diminished. Still, we've kept our weekly Wednesday night format as for years that's the time people knew to check TouchArcade for the list of new games. And so without further ado please check out the full list of this week's new games below, and let us know in the comments section which games you'll be picking up!
---
Almost There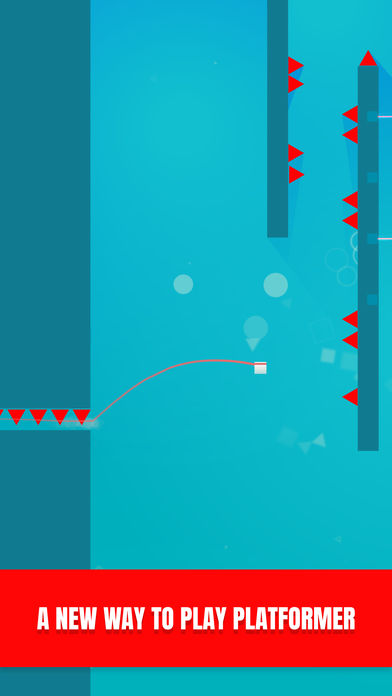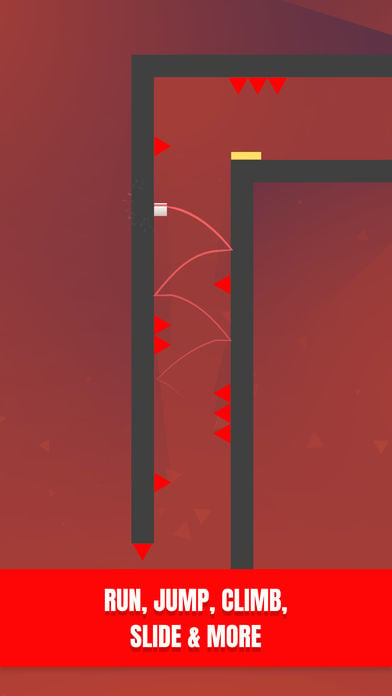 iTunes Description
A new way to play platforming game with just one finger!

Almost There is a minimalist 2d platformer where you can run, jump, long jump, climb, slide and do more with full precision. No it's not an auto runner. Here you have full control of your player. And the game lets you do all these with it's innovative swiping control with just one finger.

Here you will run and dodge across spikes, saw blades, lasers, homing missiles and a lot of other hazards to reach your goal to beat your own record.
Forum Thread: Almost There: The Platformer (by Durdanto Studio)
---
Awesome Space Delivery Company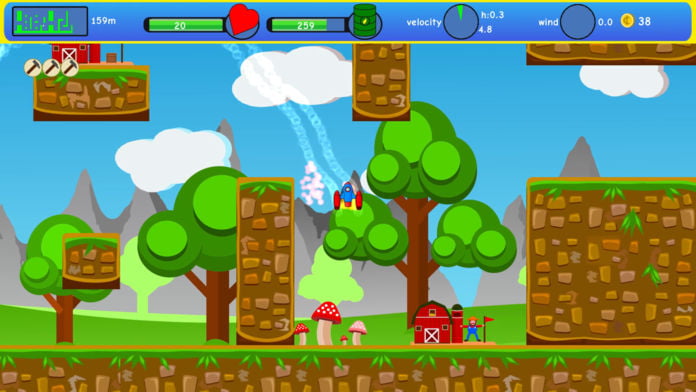 iTunes Description
You are a space delivery boy, flying your spaceship and making deliveries. You control your ship by tapping on the two sides of your screen. Flying around the levels making deliveries earns you money and you can use that money to upgrade your ship and unlock new planets to visit.
Forum Thread: Awesome Space Delivery Company (by Konstantinos Mastorakis)
---
Be Zero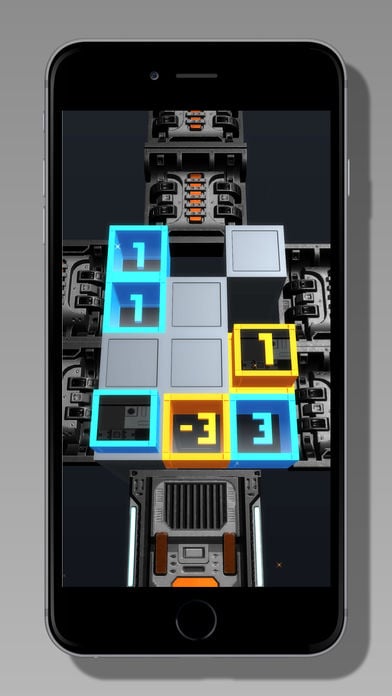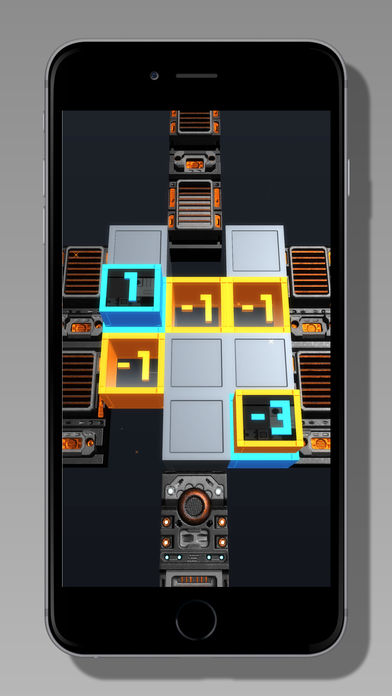 iTunes Description
"Be Zero" is a new original number puzzle with sci-fi style.
Make every number to be zero!

Best game for math puzzle fans.
Best game for sci-fi, Hi-Tech lovers.

I promise it is addictive and unique.
I promise it is worth the price.

Infinite levels!
Forum Thread: Be Zero (by Xi You Di Wang)
---
Blockchain: Miners' Fever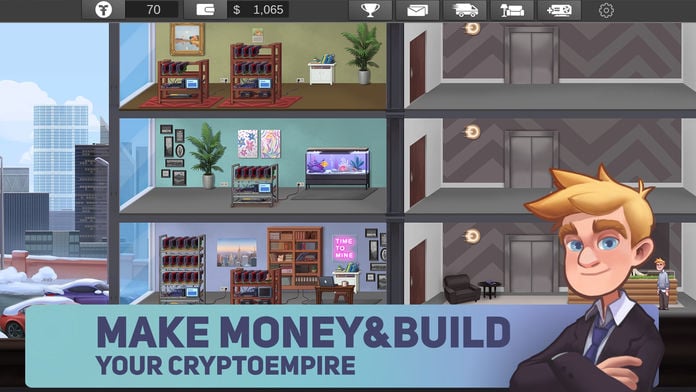 iTunes Description
Just download the game, and now you are building your first farm.

BUILD computers and combine them into one farm. The larger the farm is, the cooler you are!

IMPROVE the process of mining cryptocurrency. Combining together various components and achieve the maximum production speed.

BECOME RICH and be on the cover of FORCE! The monthly edition of the magazine will show who is the best.
Forum Thread: Blockchain: Miners' Fever (by Digital Arts)
---
Bombarika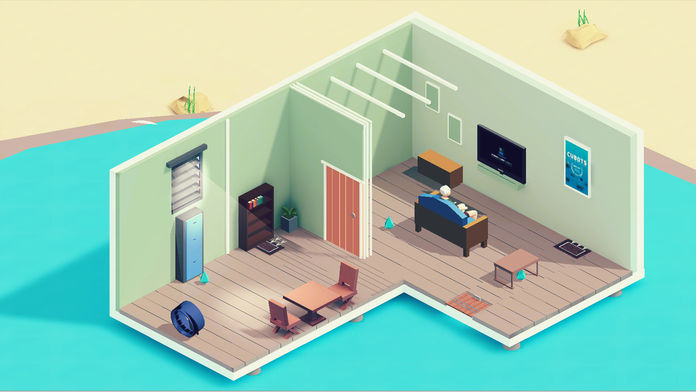 iTunes Description
Tired of playing never ending games?
We present you BOMBARIKA, where you can ultimately win the game!!

Locked up in a house with a bomb(s), do you have what it takes to spot the bomb(s) and push it out of the house with the help of living room objects??
YES?

Are you ready to finish the game in 30 mins to experience the Game over screen?
YES?

Then welcome to the world of BOMBARIKA!!
Forum Thread: BOMBARIKA (by Street Lamp Games)
---
Bumper Blocks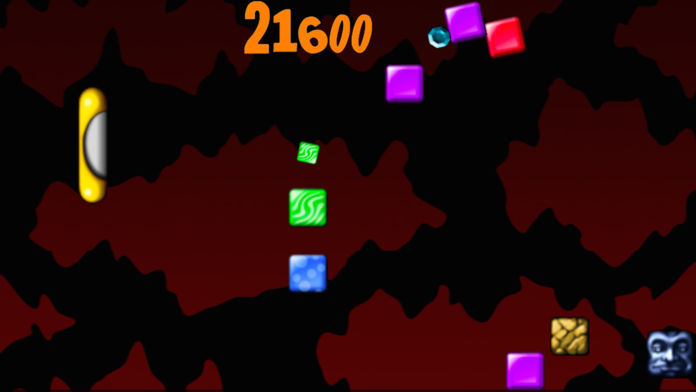 iTunes Description
Test your reflexes with this addictive throwback, a modern take on the classic paddleball arcade games.

Bounce the blocks back before you become beaten by the baddies.

Can you survive the relentless storm of blocks coming towards you?
Forum Thread: Bumper Blocks (by Asher Scott)
---
City Fighter vs Street Gang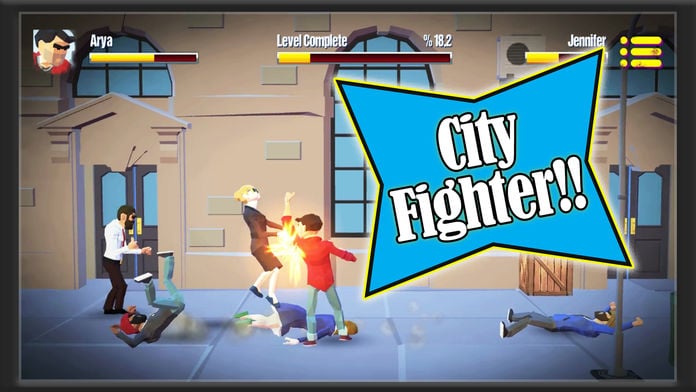 iTunes Description
A quick supermarket trip to buy oranges has never been so challenging! Everybody knows that Street Gang hates oranges, so fight them on your way to the supermarket.

City Fighter vs Street Gang is a fun game where you can show off your karate skills to the Street Gang.

Don't underestimate them though! They are powerful street fighters. It's up to you to punch, kick and knock them all out. Open boxes to discover and equip new weapons and eat bananas to gain more strength.

The combat never ends. Boss challenges await. So beat them all to reach your beloved oranges!
Forum Thread: City Fighter vs Street Gang (by Soner Altıncit)
---
Dotra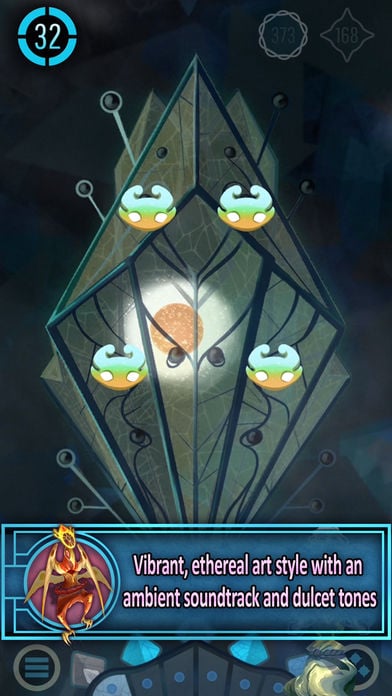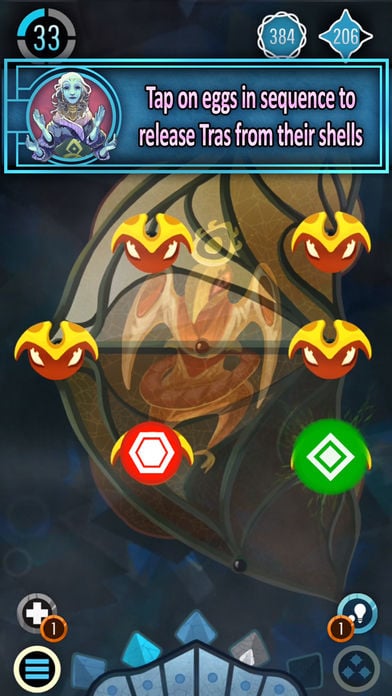 iTunes Description
Get immersed into the exuberant, ethereal world of Dotra, a game that will test your dexterity through an assortment of memory challenges. Tap the correct sequences of dots which emit the dulcet tones to release the Tras from their shells. Play through multiple levels of varying difficulty to the soothing, ambient soundtrack and lush environments and art style to unlock more Tras. Use Wishes to assist you on the more difficult challenges along the way.
Forum Thread: Dotra (by Eternal Wonder)
---
Fragment of Marine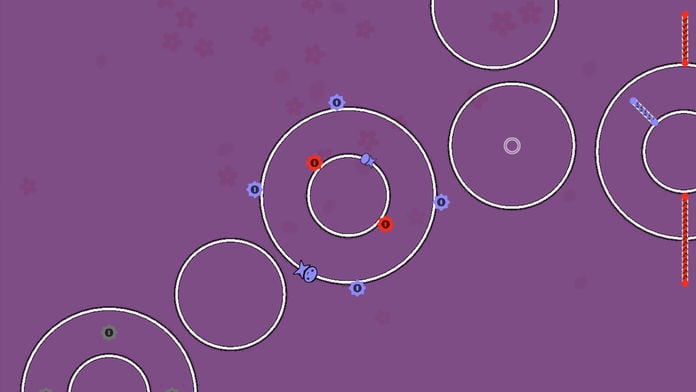 iTunes Description
"Fragment of Marine" is a circle action that advances across a circular foothold.
The hero whose body has been divided into six colors goes on a journey to collect bodies for a certain purpose.

[Game design that both beginner and advanced game can play]
By setting checkpoints shorter, even beginners can move slowly little by little,
Collection factors such as "memory of fragments", time attacks, achievements, etc.
We prepared factors that even advanced gamers can engage.
Forum Thread: Fragment of Marine (by Shiosai Sirens)
---
Galaxy Punch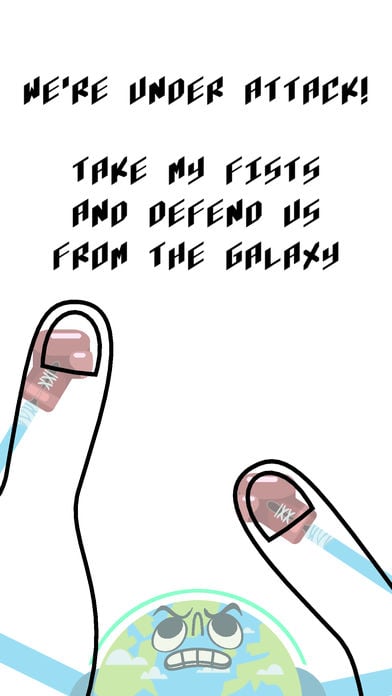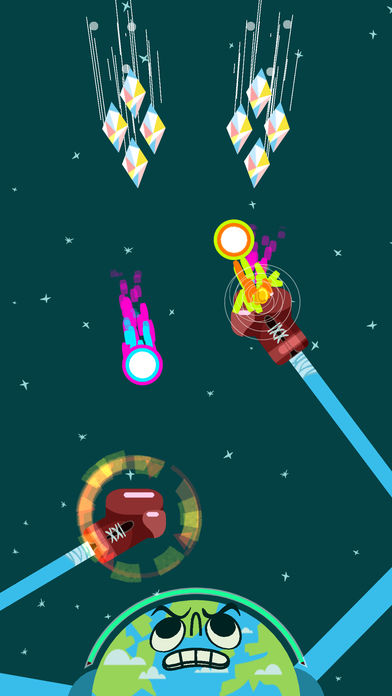 iTunes Description
Galaxy Punch is an arcade-action slug-fest featuring celestial characters of our galaxy.

Test your reflexes and tenacity as you take control of the earth and defend the galaxy from evil space dust!

Features innovative dual-thumb punching and blocking control system coupled with gyroscopic dodging and weaving, allowing players to defend against brutal attacks or go on the offensive and unleash furious punches.
Forum Thread: Galaxy Punch (by Tangential Orbits)
---
Golitaire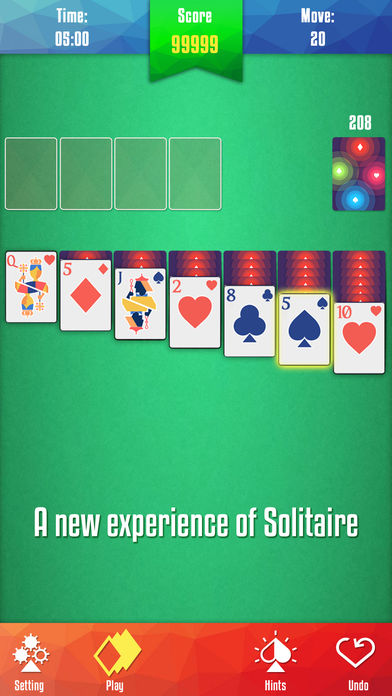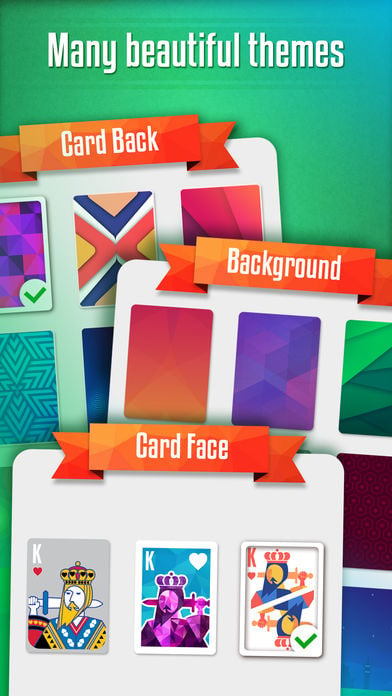 iTunes Description
Golitaire is a new experience of Solitaire Game. Play Golitaire to wake up your brain in the morning or to clear your mind before going to bed.

Golitaire has so many beautiful card's styles you can change and discover. You can touch or drag the cards to complete the game the way you feel most comfortable. Golitaire is concerned about the comfort of your experience. Golitaire has many card's styles and background's styles you can explore will make you feel excited and surprised.
Forum Thread: Golitaire (by OG Studio)
---
Kontrast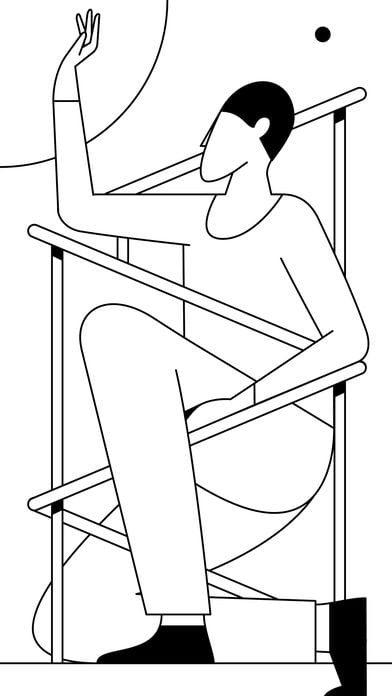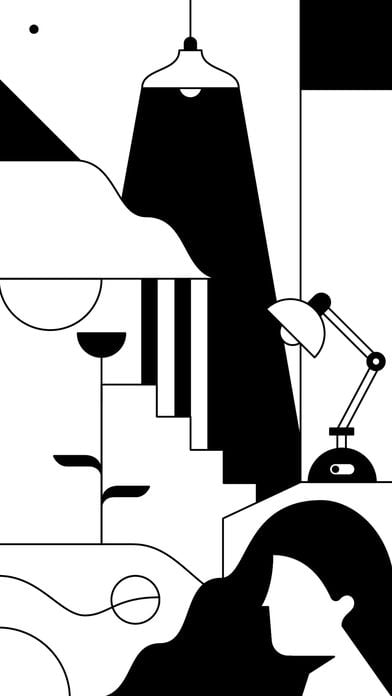 iTunes Description
Find your way through a maze of stylish and enticing drawings. Each level has its own peculiarities, almost everything in it can be moved or adjusted. Use all your creativity and resourcefulness to make it through the animated world in which playful investigation is rewarded.

This adventure puzzle game is best experienced in a single sitting (5-30 minutes).

In this version there are 7 worlds to explore. Each with their unique soundscape.
Forum Thread: Kontrast (by Jurre Kuilder)
---
Lazaretto Horror Game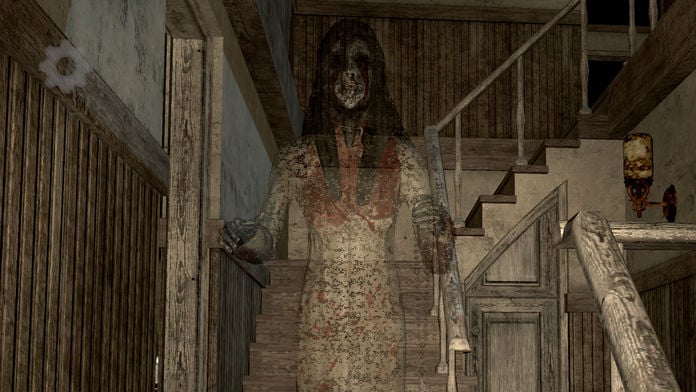 iTunes Description
Grab your headphones, and get ready for the most atmospheric horror game on the App Store!

Lazaretto is an immersive first-person survival horror game, that puts players in the shoes of an urban explorer – whose investigation of an abandoned quarantine island turns into a strange, surreal and dangerous adventure.
Forum Thread: Lazaretto Horror Game (by Iron Monkey)
---
Lido – The Puzzle Hero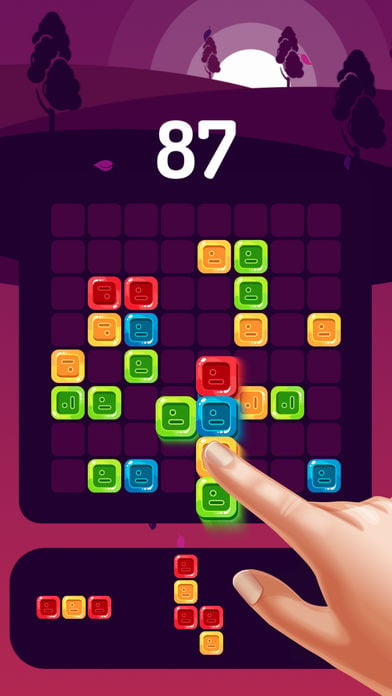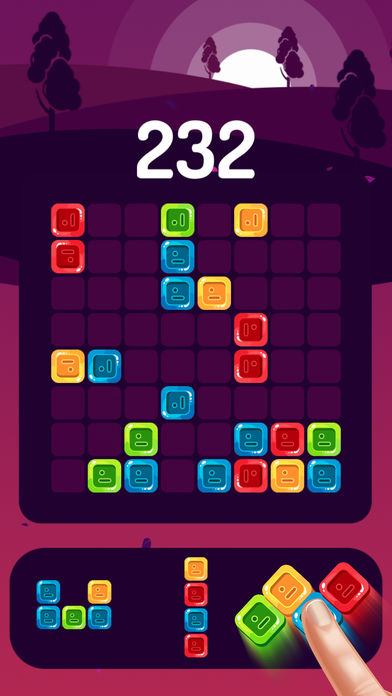 iTunes Description
LIDO is drag-n-drop Tetris with a match-3 twist game! You've probably never played anything like this before.

Place the pieces into board. Once you match color in vertical or horizontal line, it will disappear, freeing up space for new pieces. Game will be over if there are no space for any the given blocks below the board.

Also you can rotate the blocks for match the color.
Forum Thread: Lido – The Puzzle Hero (by Vikas Viradiya)
---
Lucky 21 Blocks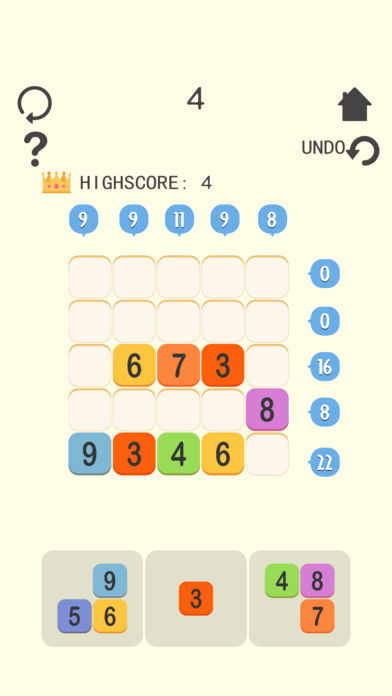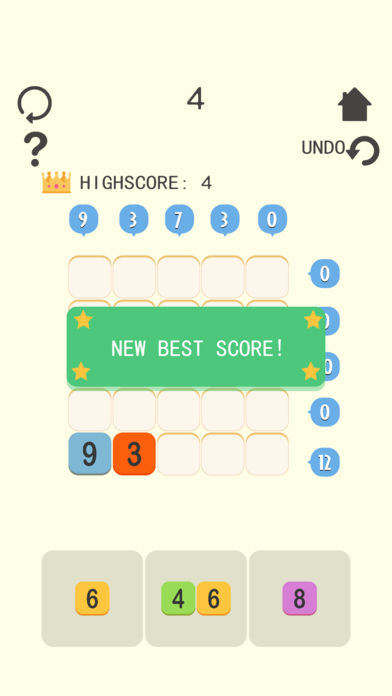 iTunes Description
Drag 3-9 blocks onto the board, total 21 in any row or column, score points for your games! and play to your heart's content!

It's an addictive and fun combination of Sudoku-style number puzzle and the block-dropping games you know and love.

Blocks like cards,choose 3-9 number,and combine make it to 21.

Endless mode to rack-up your high-score! Adventure to grow your skills over a huge range of dynamic puzzles!
Forum Thread: Lucky 21 Blocks (by crush games)
---
MapMan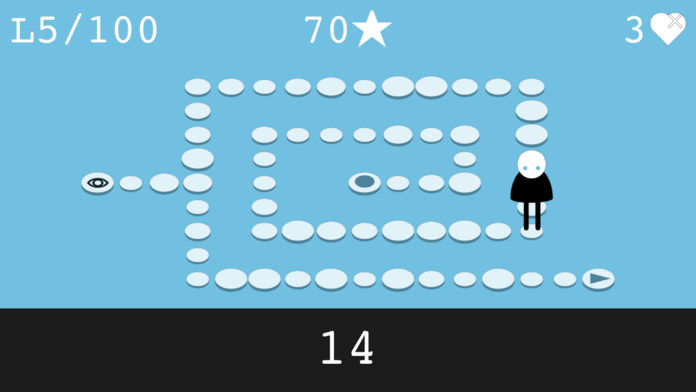 iTunes Description
A unique puzzle game for all ages. Guide MapMan around a series of mazes which test your skill and dexterity. Can you complete all 100 levels?
Forum Thread: MapMan (by AmazeMaze Games)
---
Megacosmo Runner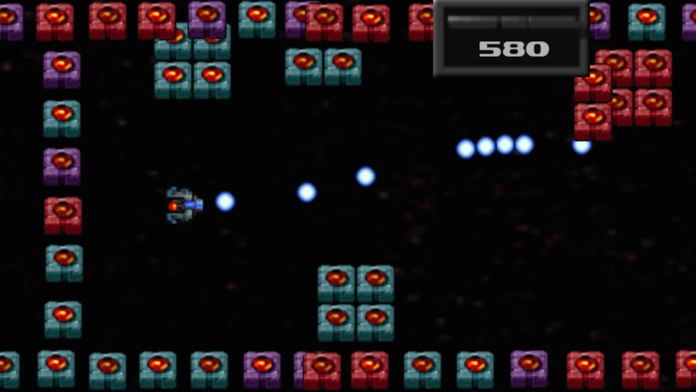 iTunes Description
Enter the Megacosmo and see if you can go the distance.

Bob, dodge, weave, and shoot your way through a randomly generated space-scape.

Endless and increasingly difficult gameplay will keep you coming back for more.
Forum Thread: Megacosmo Runner (by Asher Scott)
---
Qbics Paint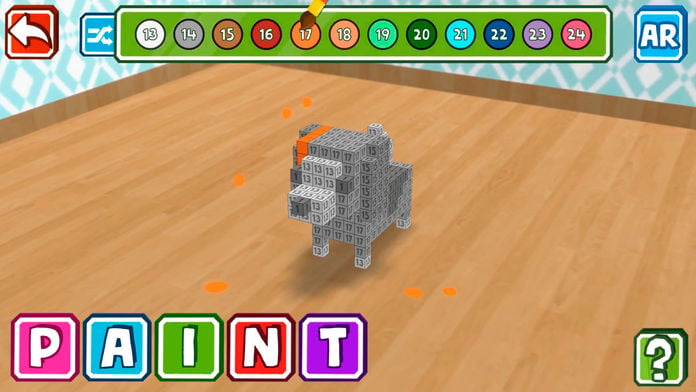 iTunes Description
Build voxel figurines and bring them to the real world using Augmented Reality.

Create your own voxel figurines with the Maker Mode or discover the ones hiding in the Sculpt Mode. Follow the coloring pattern or let your imagination fly with the Paint Mode. Once you are done, take a picture with your Qbic using the AR Mode (Augmented Reality).

Qbics Paint is a stress relief game where you can sculpt, paint and make 3D voxel pieces with your own fingers. Great for adults in the search of a relaxing time and kids wishing to explore 3D spaces and modeling.
Forum Thread: Qbics Paint (by Abylight Studios)
---
Roto Strike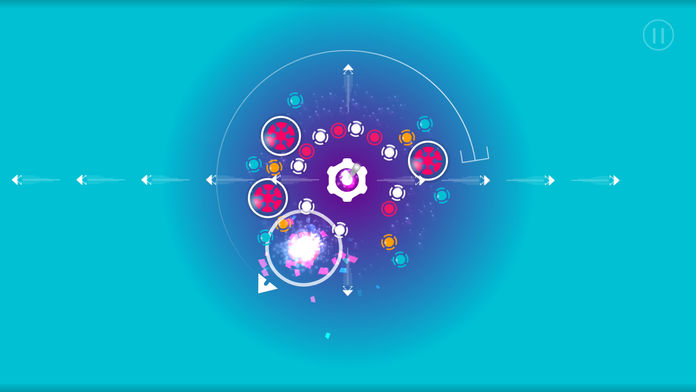 iTunes Description
Roto Strike is twist/rotate on the classic arcade shooter. Easy controls allow you to focus on the game and it's unique challenges. You will quickly become addicted to destroying your enemies and avoiding flying objects to unlock the next level. Put on some headphones and get into the rhythm.
Forum Thread: Roto Strike (by BGDesigns)
---
Super Doggo Snack Time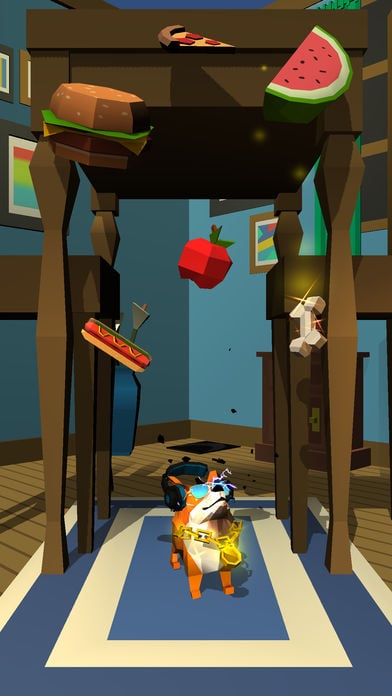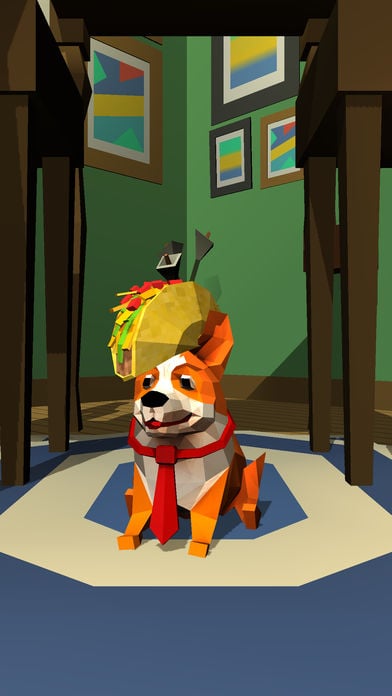 iTunes Description
Catch all the snacks falling from the dinner table. Yummy pizza, apples, hotdogs, watermelons, hamburgers, ice creams and oh so tasty bones! Dress your dog up in tons of outrageous accessories. Collect all the hats, glasses, doggy bandanas and necklaces! Super easy to learn, but super hard to be the best!

Spice up your day and make yourself more energetic in THE LEADERBOARD – can you out-dog the other puppers and friends for ultimate glory?
Forum Thread: Super Doggo Snack Time (by Fiveamp)
---
Tiny Bubbles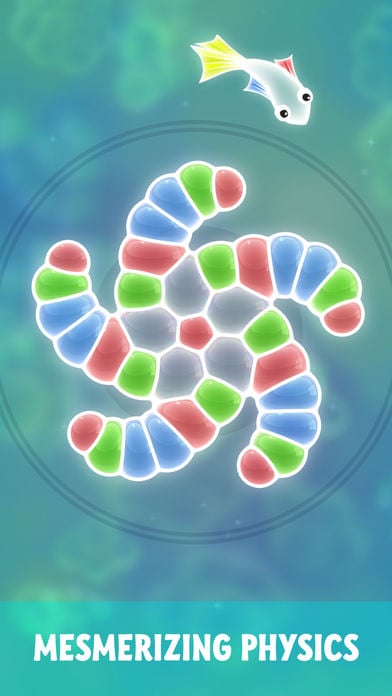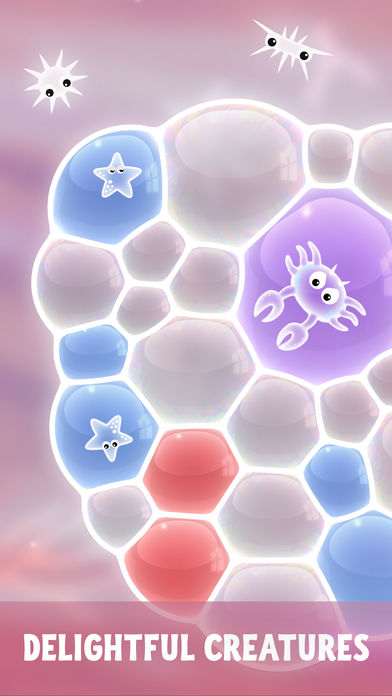 iTunes Description
Fill bubbles with colorful air and push nearby bubbles around using the playful physics of real bubbles! Break edges between bubbles to mix new colors and create matches of 4 or more. Plan your strategy from a Tetris style queue to build up cascading chain reactions and longer matches for dazzling bonuses and wilds.

Experience unique surprises down every path! Each of the over 170 handmade puzzles requires new thinking and twisting strategies with ever increasing challenges. Play in 3 different game modes: PUZZLES, ARCADE, and INFINITY. Try to beat 35 bubbly achievements that will test your mastery.
Forum Thread: Tiny Bubbles (by Pine Street Codeworks)
---
99.99% 3D: Fill The Ball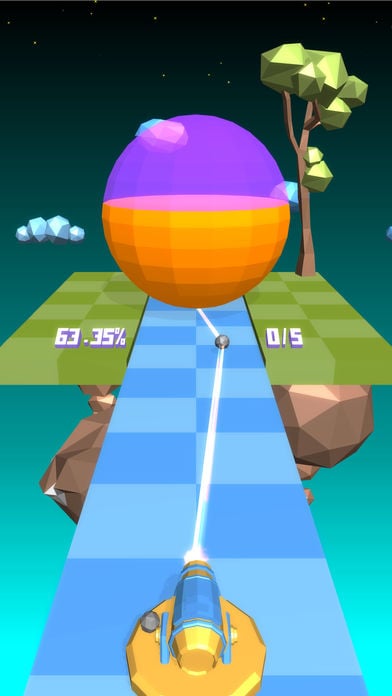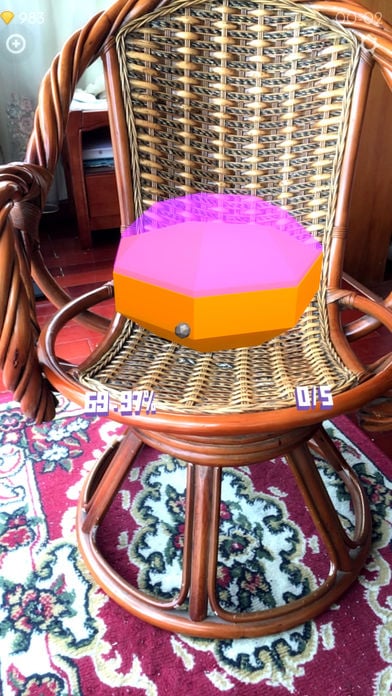 iTunes Description
New 3D version of "99.99%": a reflex puzzle for torturing yourself.
AR supported, You may play in the real world!
For torturing yourself!
Torture yourself!!

If you don't feel satisfy, you can unlock new world to torture yourself better.
As developer, when I try to pass level 1 in game world 10, I'm tortured deeply.I don't suggest players to try game world more than 5….
Forum Thread: 99.99% 3D : Fill The Ball (by YINJIAN LI)
---