It's time once again to round up all the best new iOS game releases of the past 7 days. As is the case with mobile, I'm still struggling to keep up with all the new games that launched last week, and the week before, and the week before that, and… you get the idea. This week is certainly not one to play catch-up with, as there's tons of great stuff hitting the App Store this week. Ava Airborne is the latest from the makers of Hopiko and PKTBALL, and it's an absolute gorgeous experience. Then there's the long-awaited game adaptation of Ken Follett's 1989 novel The Pillars of the Earth, and iOS ports of the '90s point-and-click adventure series Simon the Sorcerer. Truly an eclectic week! So check out the full list of games below and let us know which ones you'll be picking up.
---
Ava Airborne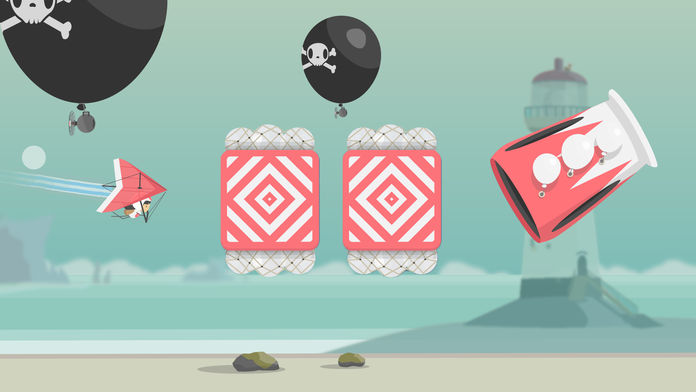 iTunes Description
Ava believes she can fly. Immerse yourself in this thrilling journey across a beautiful yet hazardous skyline. Weave between giant bomb-balloons, dive into turbo-charged catapults, bounce off trampolines and launch up into the clouds. Just never touch the floor.

Defy gravity. With style.

Lovingly crafted by the multi-award winning British indie studio Laserdog, Ava Airborne lets you master the sky with anything you can find: cardboard wings, rocket-propelled boots, an old umbrella, or even a jet-fuelled trombone.
Forum Thread: Ava Airborne (by Laser Dog/Playstack)
---
Big Kidd Games: Farm Life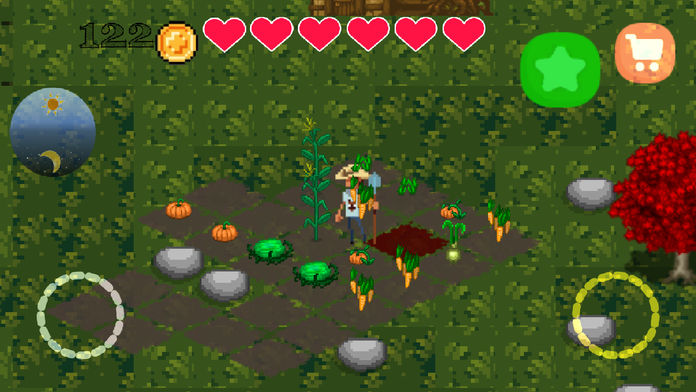 iTunes Description
Farm Life is a fast paced survival farming game. Find tools in the shed; farm, eat, kill, and stay alive.
Forum Thread: Big Kidd Games: Farm Life (by Rickey Darren Hottage)
---
Bio Block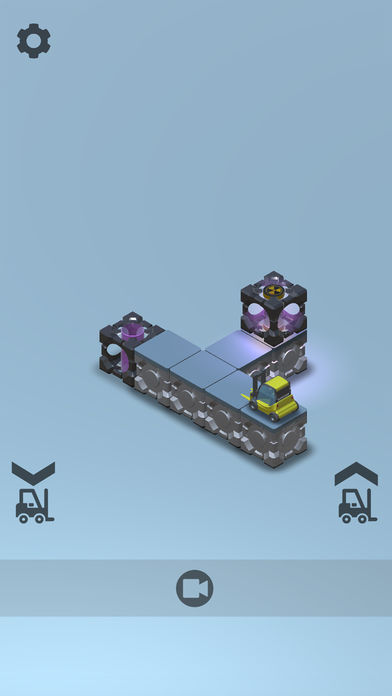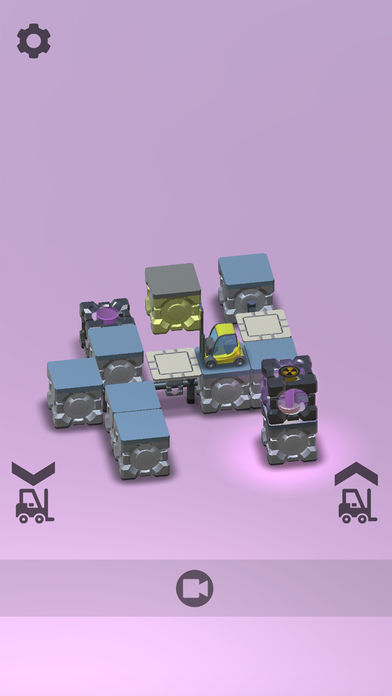 iTunes Description
Take control of a fork lift in an unstable environment in an all new puzzle game

Experience a new type of puzzle game with over 60 challenging levels

Simple one touch controls and fantastic graphics!

Lift and move blocks, raise platforms, use lift and avoid enemies!

360 degree camera controls allow you to explore each visually beautiful level

Install and try this new puzzle game now!
Forum Thread: Bio Block (by Entity3 Limited)
---
Blocky Snakes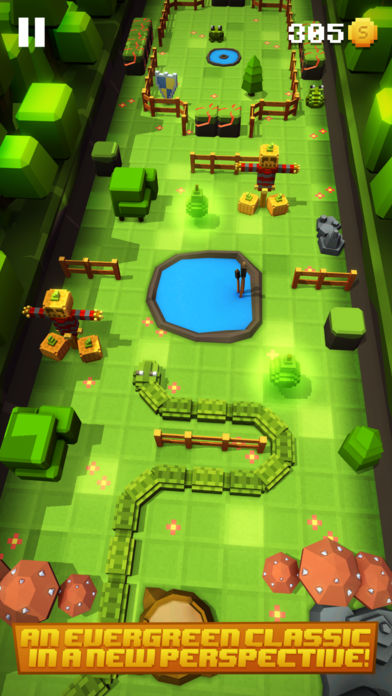 iTunes Description
Why did the snake cross the road?
Wait, that's another story…

But now, get ready to hop into the world of the BLOCKY SNAKES!

A funny, challenging 3D game, where you can relive your memories with a classic hit! Slither through your way in a maze of obstacles! Eat fruits and frogs to be the biggest snake and gain more score! Dash through breakable blocks, deactivate traps! Collect coins and play with the Snake Crane to win new characters!
Forum Thread: Blocky Snakes (by Csaba Szilagyi)
---
Dame Tu Cosita Challenge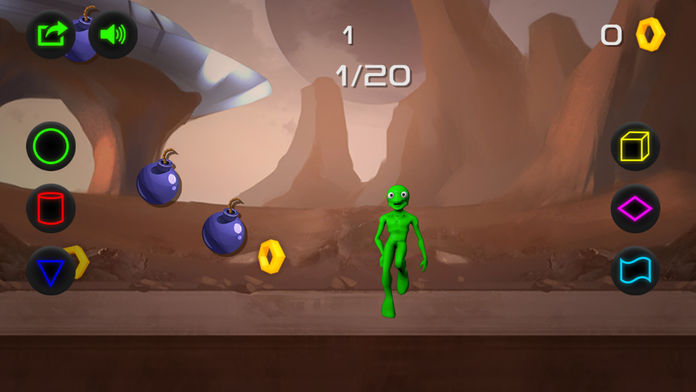 iTunes Description
Dance be in the groove and show your best dancing moves. Green Alien is attacked by raining bombs. How long can you survive this mayhem.

Simple game play avoid the bombs and collect the coins. Progress through the challenging levels and try to be the best dancing green alien in this galaxy.
Forum Thread: Dame Tu Cosita Challenge (by Volkan Kutlubay)
---
DanMachi – Memoria Freese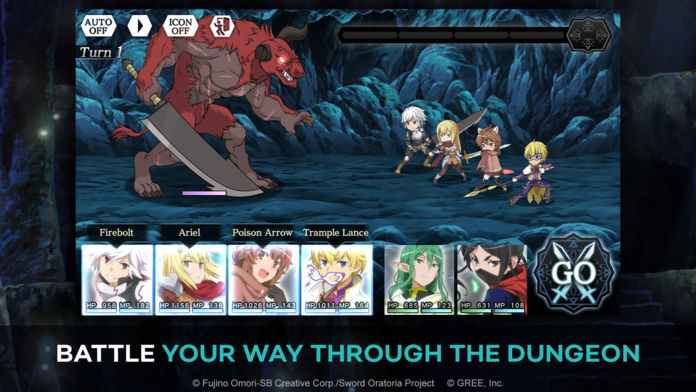 iTunes Description
Join millions of fans of the fantastically popular anime – "Is It Wrong to Try to Pick Up Girls in a Dungeon?" – in its first-ever fully-localized mobile RPG, Memoria Freese!

Memoria Freese transports you to the world of Orario where you can build your own powerful team to battle through a sprawling dungeon! Play in a dynamic timeline that changes everything from environments to character dialogue depending on the time of day you play!
Forum Thread: DanMachi – MEMORIA FREESE (by Ellation, Inc.)
---
Dungeon of Minos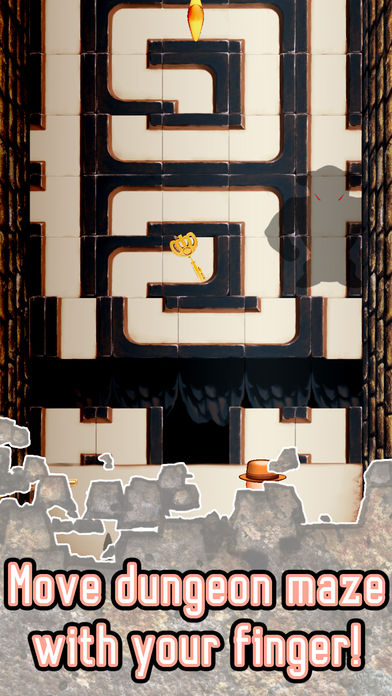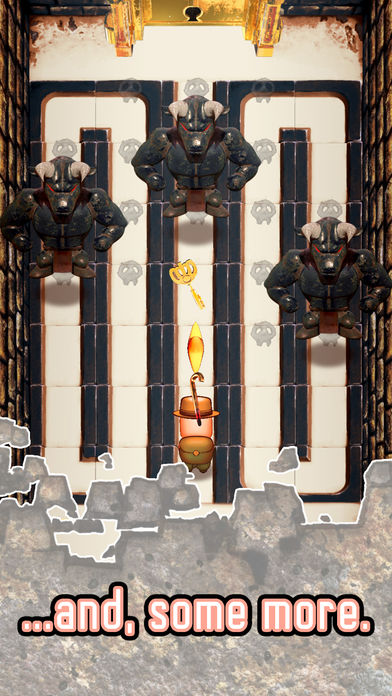 iTunes Description
Move dungeon maze with your finger!
Can you avoid the minotaurs?
Includes over 100 stages and boss attack!

Clear in 1st move for 3 stars!
or 2 moves? 3 moves? It's ok, you can clear!

Explorer & minotaurs moves the same way.
Let's connect the path to guide the explorer!
Forum Thread: Dungeon of Minos (by seonghoon lym)
---
Escape & Avenge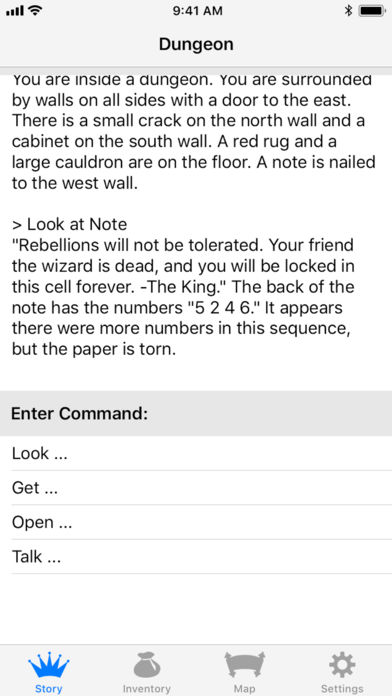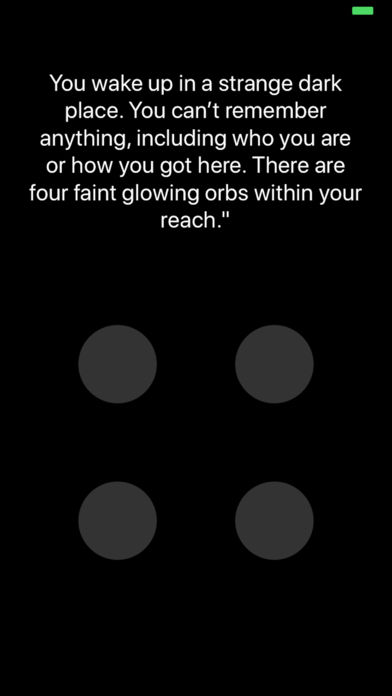 iTunes Description
You're trapped in the dungeon of a medieval town. The king imprisoned you and killed the wizard–your magical friend and accomplice–for trying to overthrow the crown. At least that's what the note on the wall says. You can't remember anything, including who you are or how you got here. Can you escape the dungeon, return to the castle, and avenge your friend's death?
Forum Thread: Escape & Avenge (by HangZone)
---
FireworkDigCat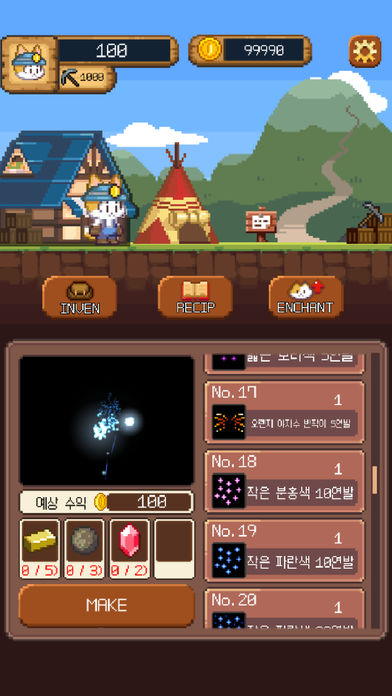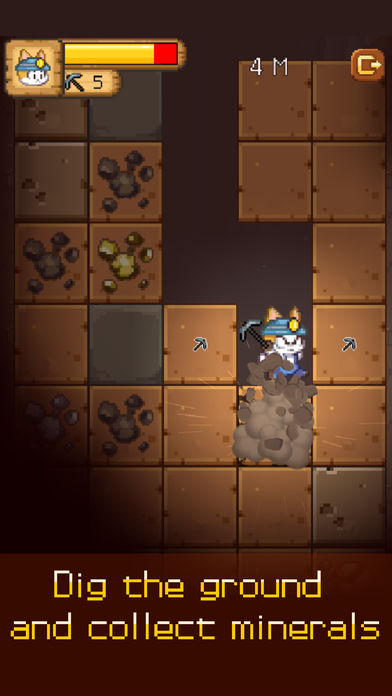 iTunes Description
Digging hard
Collect minerals!

Make wonderful fireworks with minerals
Try your own special experience.
Forum Thread: Firework DigCat (by 3cat games)
---
Golfing Over It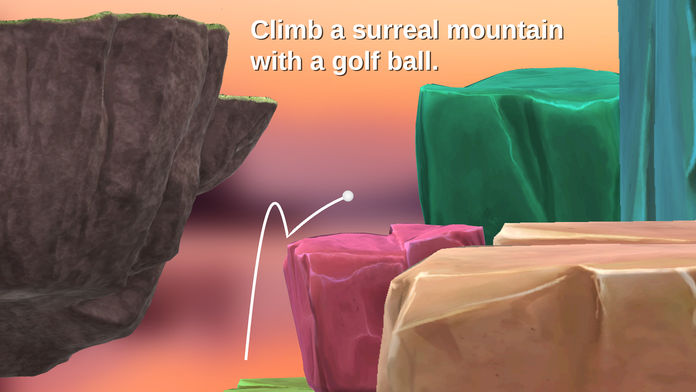 iTunes Description
· Golf your way up to the top of a surreal mountain.
· Listen as Alva explains why he made such a cruel game.
· Fall all the way back to the bottom.
· And if you manage to get to the top?
· Will that make you feel good?
· Will you feel that it's all been worth it?
· I think you will.

Based on 2017's hit "Getting Over It with Bennett Foddy".
Bennett Foddy himself has played this game and has given it his blessing.
Forum Thread: Golfing Over It (by Carlos Navarro Estrella)
---
Grow Survivor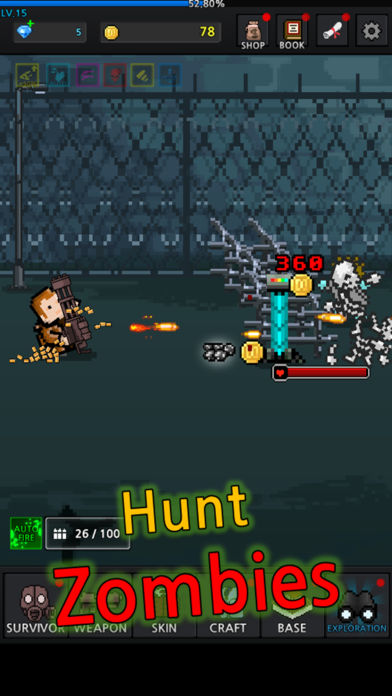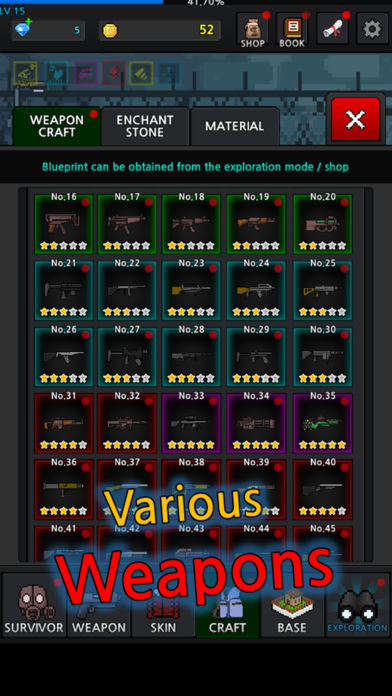 iTunes Description
You are a survivor of the Apocalips.
Hunt the Zombies and study vaccines and save the world

Pixelstar's Clicker game ' Grow Survivor ' has arrived!

Simple manipulation!! And addictive!

Click on the screen to kill the zombies.

Gather Materials to Craft Weapons!
Forum Thread: Grow Survivor (by PIXELSTAR)
---
Hedgehogs Commandos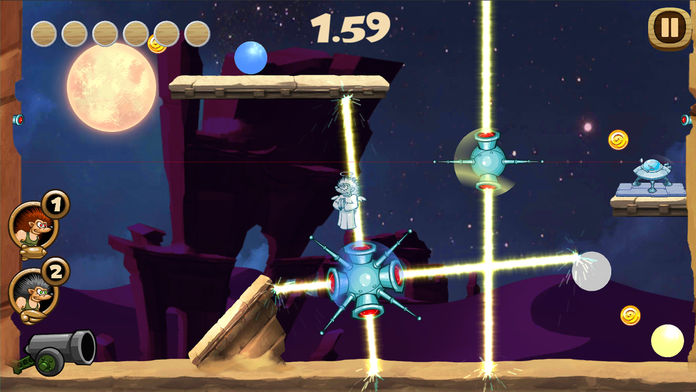 iTunes Description
World of Hedgehogs in danger. War is comming.
Spiteful UFOs seized the hedgehog commune. Four hedgehog fighting commandos will not give them any chance to destroy it.

Be the fifth member of the team. Destroy alien's bases! Save your friends!

Use the commandos' features to seize and destroy aliens' bases.
You won't be able to clean the commune from hateful aliens without rationality, speed and agility.
Forum Thread: Hedgehogs Commandos (by Alexander Bogachev)
---
Kansen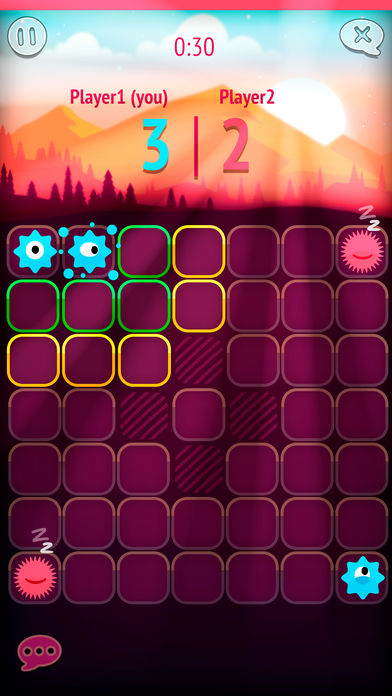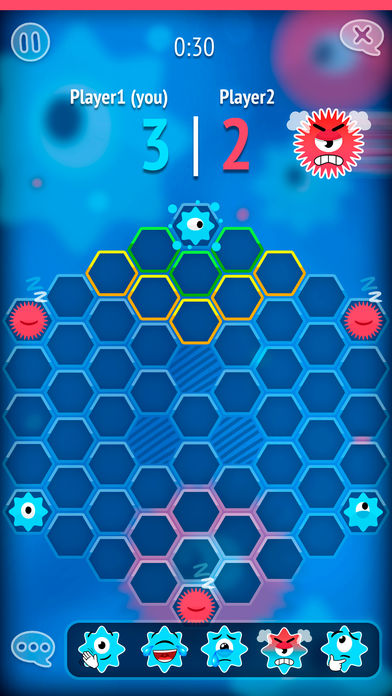 iTunes Description
Inspired by ataxx and hexxagon games, the goal of the game is to make your pieces constitute a majority of the pieces on the board at the end of the game, by converting as many of your opponent's pieces as possible.

There are three game modes in Kansen: Online, Hotseat, against AI.
Forum Thread: Kansen (by Geeky Raccoons)
---
Luft: Onward and Upward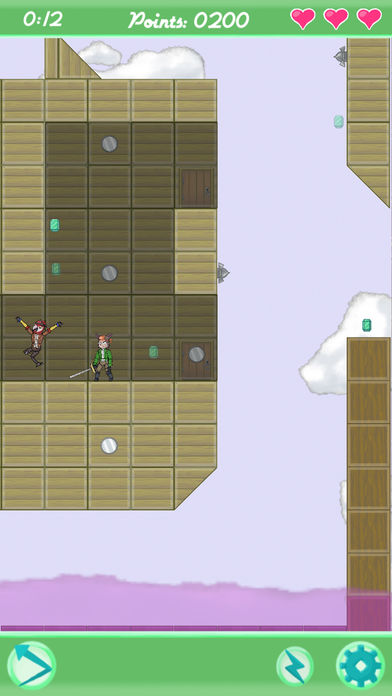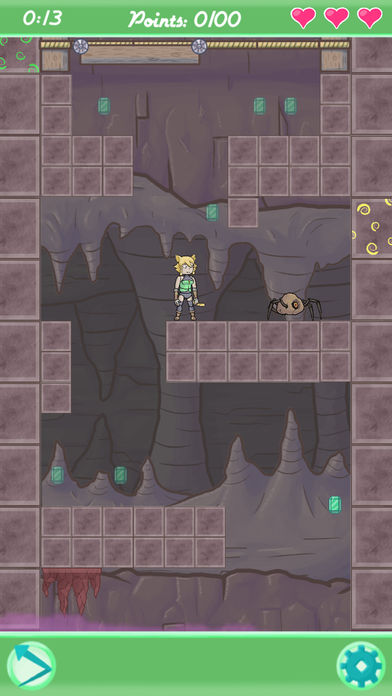 iTunes Description
Try and make your way off a planet with a tragic history in this platformer that takes advantage of the touch screen for controls. Collect gems and unlock new characters for new ways to play. How high can you make it?
Forum Thread: Luft: Onward and Upward (by Legion Works Games LLC)
---
Merge Gems!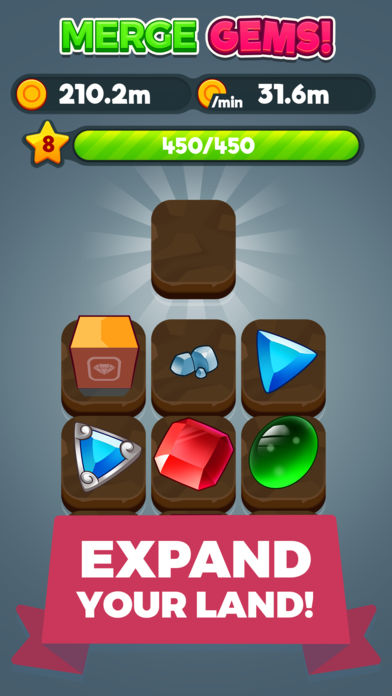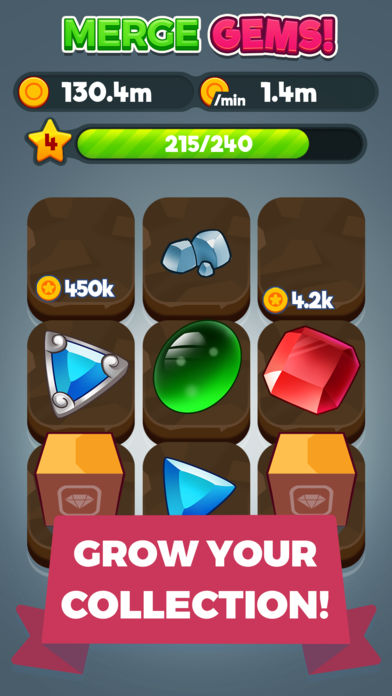 iTunes Description
Merge Gems! gives you the power to merge rocks into beautiful gems! Merge and match rocks, gold and more and enjoy the sparkle and shine of gems.

The concept of the game is simple – you've got a box of gems, and your only objective is to match and merge them to make them as splendid as possible. Every so often, you'll be gifted a new gem – and the faster you tap on the ​box at the bottom of the screen, the faster the gems will appear. Start matching the same rocks and gems and find the diamonds in the rough!
Forum Thread: Merge Gems! (by Gram Games)
---
MLB Manager 2018
iTunes Description
Guide your favorite Major League Baseball franchise to glory! MLB Manager 2018, officially licensed by MLB and the MLBPA, is based on the award-winning Out of the Park Baseball series.

MLB Manager 2018 features a living world that uses the same realistic simulation engine found in Out of the Park Baseball, the best-selling and best-rated baseball management game of all time. Each MLB team in the game features its actual 40-man projected 2018 Opening Day roster. The player ratings are based on the ZiPS player projection system created by famous baseball analyst Dan Szymborski.
Forum Thread: MLB Manager 2018 (by Out of the Park Developments)
---
Monster RPG 3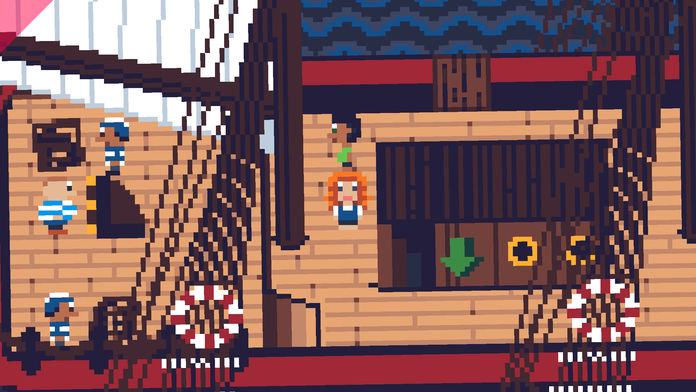 iTunes Description
Monster RPG 3 is a fantasy old-school/Japanese-style Role Playing Game (JRPG.) Monsters have reawakened in the land, and two friends are on a mission to find the source. Along the way they'll meet some interesting characters and fight in turn-based battles. Unique Vampire attacks complement the classic-style combat. A chip-tune soundtrack synthesized in real time sets the tone as the heroes save the day in unconventional fashion.
Forum Thread: Monster RPG 3 (by Nooskewl)
---
OIL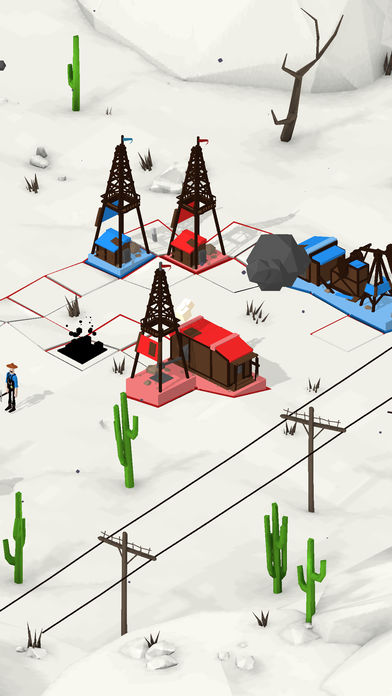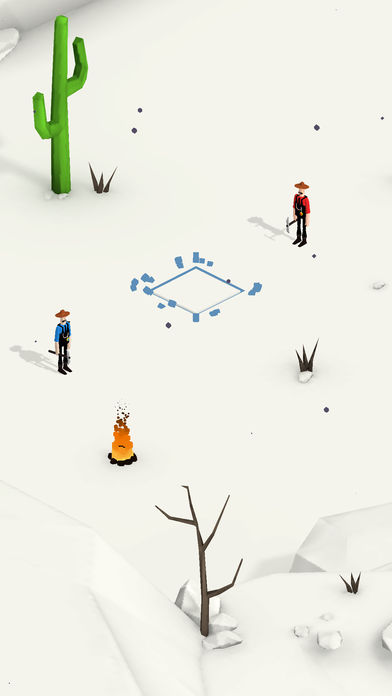 iTunes Description
OIL is a game about digging for oil in early 1900's America. It's a two player game that you play against a computer player or with your friend on the same device. OIL is a tense digital board game that plays a lot like battleships with a major oil mining twist! Unlike battleships, in OIL you and your opponent share the same play-space and compete for the same oil. Use your strategic mastery to beat your opponent and show who is the best oil miner! Influenced by the film 'There Will Be Blood', OIL focuses on the competition of oil mining in the iconic setting of the American oil boom of the early 1900's.
Forum Thread: OIL (by Wee Door)
---
Piece of the Pie Pursuit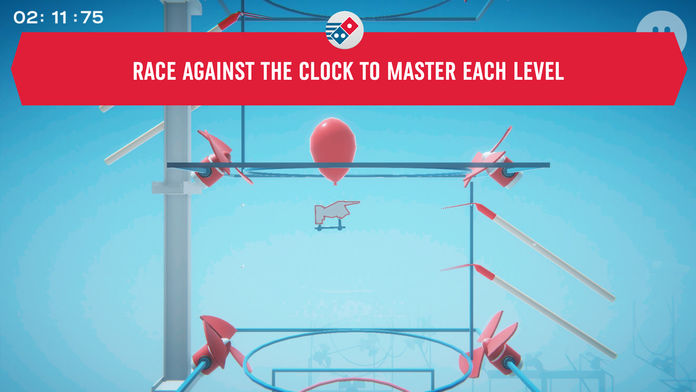 iTunes Description
Domino's Piece of the Pie Pursuit puts you right at the center of the machine seen in our TV commercial. Do you have what it takes to beat all six unique levels in the ultimate game for pizza fanatics? If you do, you'll find yourself this much closer to getting your hands on real-world, piping hot pizza. That's right. Beat this game. Get a one-time prize in the form of Piece of the Pie Rewards® bonus points toward free Domino's pizza.

Each section of this connected machine will challenge your skills in fun new ways. Guide your pizza cutter car along a boost-filled track in a race against the clock. Use pizza sauce Spoodle catapults to reach crazy heights. This physics-based game has it all. There's nothing else like it.
Forum Thread: Piece of the Pie Pursuit (by Domino's Pizza)
---
The Pillars of the Earth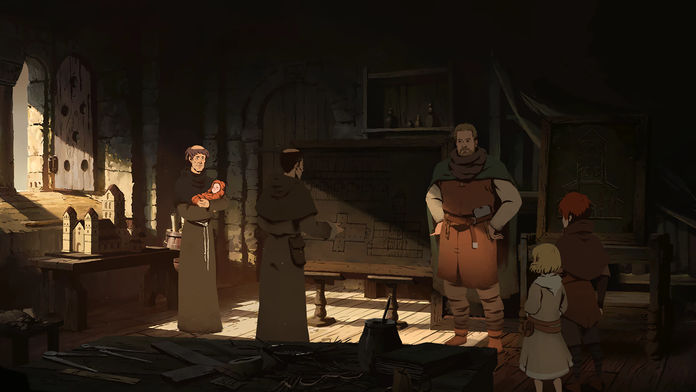 iTunes Description
Based on Ken Follett's world-bestseller, 'The Pillars of the Earth' retells the story of the village of Kingsbridge in a whole new interactive way. Play as Jack, Aliena and Philip and change the events of the book through exploration, decision-making and dialogues. This interactive novel is released in three 'books', containing 7 chapters each.

12th century, England: In a time of great poverty and war, a small town begins the construction of a cathedral to claim wealth and security for its people. In their struggle to survive, lives and destinies intertwine. Philip the monk becomes prior of the small abbey of Kingsbridge. At the same time, a boy called Jack is raised in the woods by his outlawed mother. His apprenticeship as a stonemason paves his way to become a gifted master builder. Together with the disgraced noblewoman Aliena, Jack and Philip begin the construction of one of the greatest cathedrals England will ever see.
Forum Thread: The Pillars of the Earth (by Daedalic Entertainment)
---
Pixel Survival World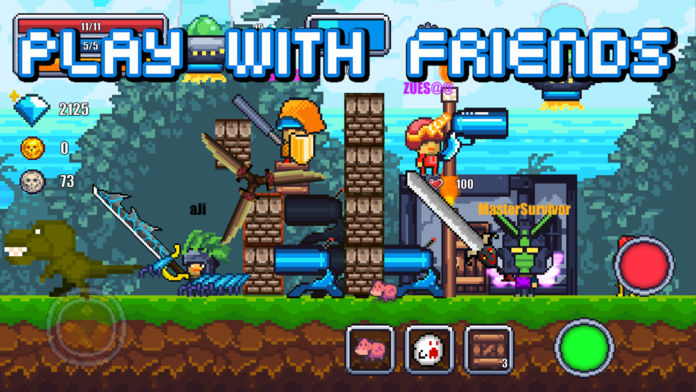 iTunes Description
Pixel Survival World is a game where you and your allies will battle and defend against monsters. Protect your game, protect your friends and acquire epic loot in your battles. Much like a tower defense game, you will need to defend the Heroes Gate from destruction. You will encounter dangerous monsters, but as a Hero, you and your comrades will survive in the world of Pixel Survival World.

There are many different game modes found within the Pixel Worlds which you and your friends can enjoy. Different difficulty worlds will have different monsters and loots for you to gather. Secret pets, items, npcs, secret pixel worlds are scattered throughout the game.
Forum Thread: Pixel Survival World (by Cowbeans Inc.)
---
Play Shark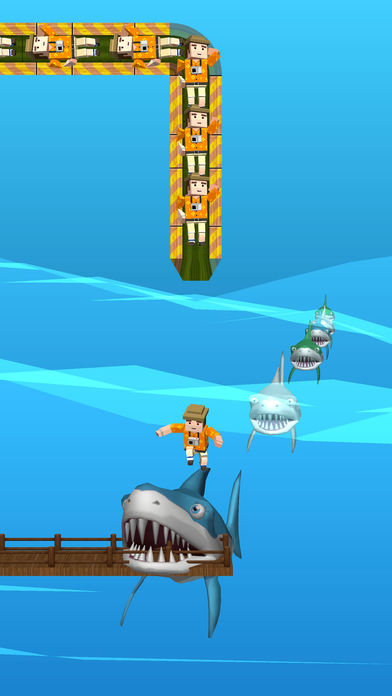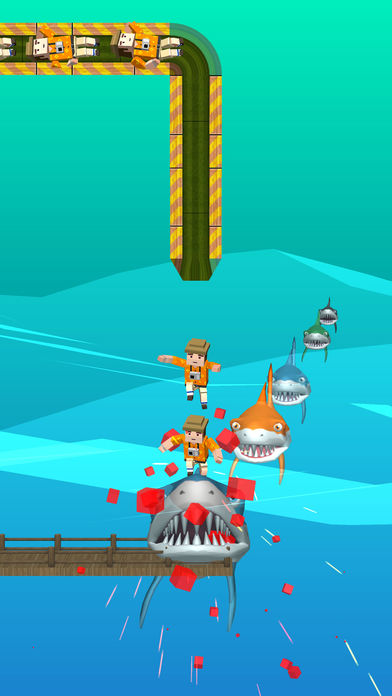 iTunes Description
"Play Shark" looks like terrible game, but it is funny and cute. Sharks have lots of teeth, you will try to play them. Don't be eaten by them!

"Play Shark" is easy to learn, but hard to master. Touching screen will send players falling to bridge where sharks are waiting. Grasp the opportunity, you will not be eaten by sharks. Each survived warrior will receive a star. Five-star warrior can be bitten by a shark once. Ten or more stars can kill a shark.

Now, Let's play sharks!
Forum Thread: Play Shark (by LI YIN JIAN)
---
Poker Puzzle Panic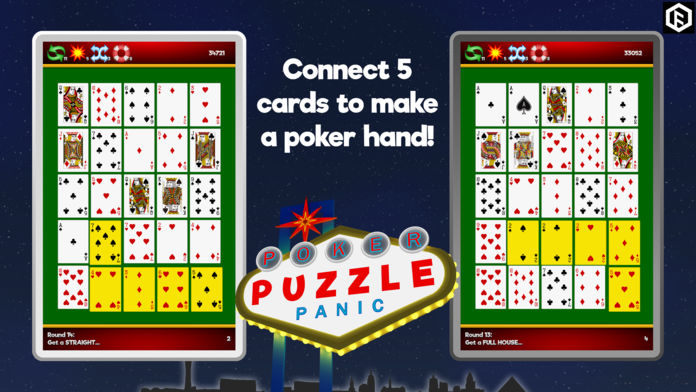 iTunes Description
Poker Puzzle Panic is a round based, simon-says, poker themed puzzle game.

Traditional playing cards are arranged on a 5×5 grid waiting for you to connect them into a poker hand. Try to survive as many rounds you can, while the announcer dictates which poker hand you need to make and how long you have to make it. The further you progress the harder it gets! Use power ups and get the most points to place higher on the global leaderboard. And for the completion-ist, do your best to unlock all 30 achievements and find all 41 hidden hands.

Poker Puzzle Panic is also a great way to learn all the different poker hands. Great for beginners or poker masters!
Forum Thread: Poker Puzzle Panic (by Travis Fincaryk)
---
Rival: Crimson x Chaos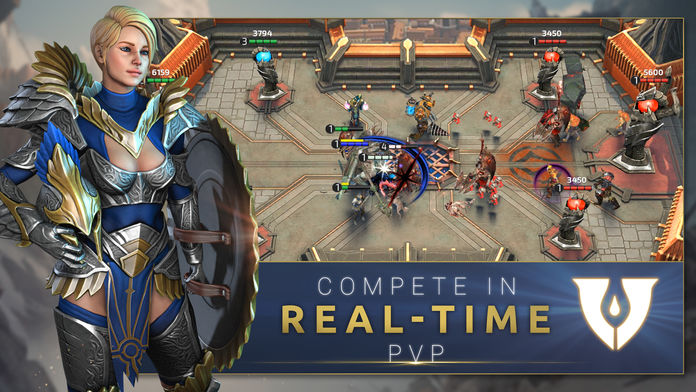 iTunes Description
Chaos has returned to the world of Kel. Will you side with the Crimson or Chaos? Build the ultimate team and Lead them into the spoils of victory!

Defend your arena against players from around the world in the next generation of strategy and tower defense.
Forum Thread: RIVAL: Crimson x Chaos (by Section Studios)
---
Robin Hood: Sherwood Sniper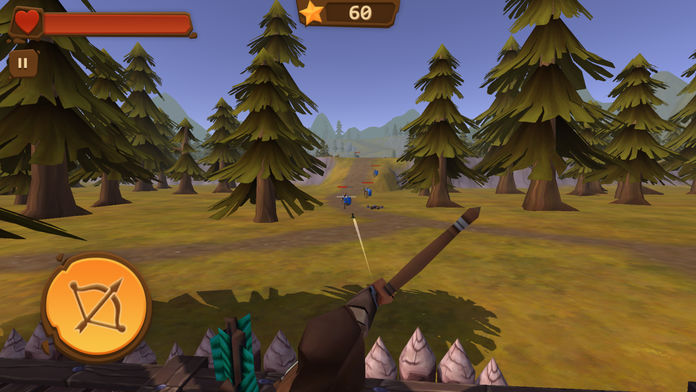 iTunes Description
Join the epic battle agains the forces of the evil Sheriff in Robin Hood – Sherwood Sniper. Using your archery skills to battle the Sheriff's men deep in Sherwood Forest, conducting raids and using precision bow and arrow shots to turn the tide of the battle. Uses touch mechanics to allow for precise aiming, and a physics engine to simulate arrow movement.
Forum Thread: Robin Hood: Sherwood Sniper (by Silver Elm Systems LLC)
---
Salad Hunt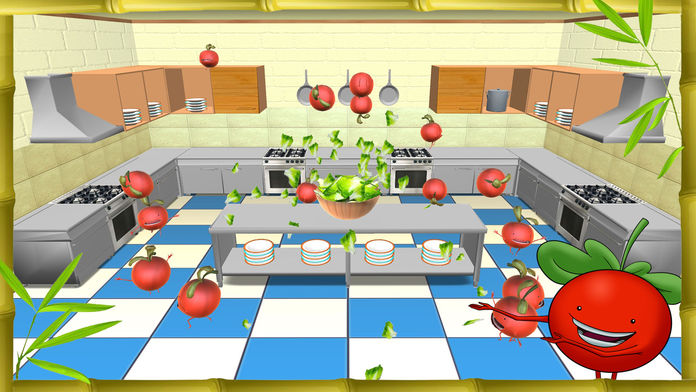 iTunes Description
A family friendly FPS with cartoony weapons and destructible environments. Arcade rail-shooter gameplay in a simplified mobile format.

You are The Chef and discover that salad ingredients have come alive as cute, but mischievous characters that are ruining your kitchen! Toss whatever you can find at them to save what remains of the kitchen, or just destroy everything in the process.
Forum Thread: Salad Hunt (by Salad Hunters)
---
Shatterbrain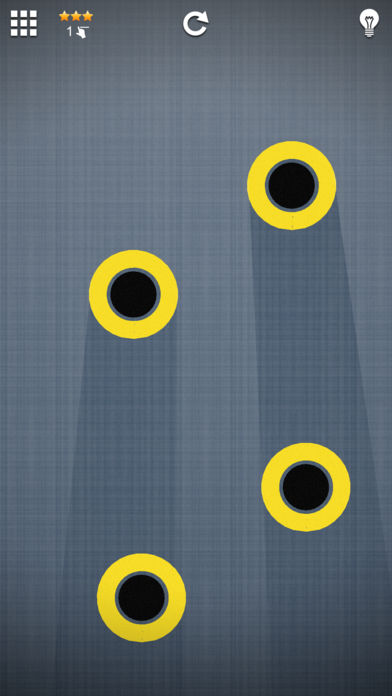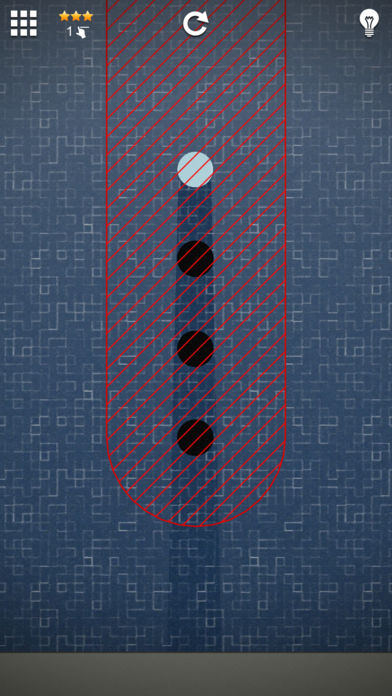 iTunes Description
Draw shapes to solve challenging physics puzzles. From the creator of the #1 hit puzzle game, Brain It On!

◆ Dozens of brain busting physics puzzles, with more being added all the time
◆ Multiple ways to solve each puzzle, can you find the best solution?
◆ Compete on the leaderboards for the fastest time or best solution
Forum Thread: Shatterbrain (by Orbital Nine Games)
---
ShotOnline Golf: WC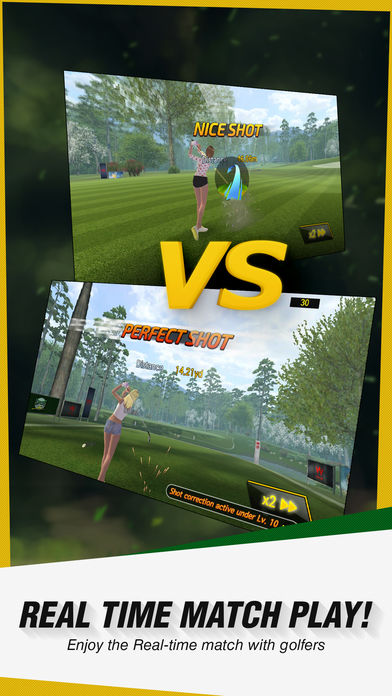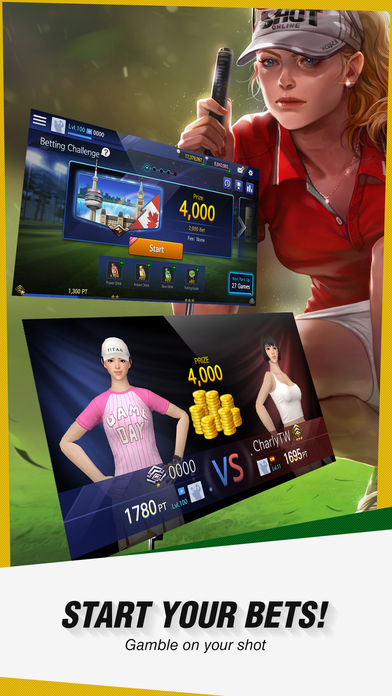 iTunes Description
Introducing Shot Online Golf: World Championship, bringing the world of golf to the palm of your hand. Featuring superb graphics, realistic gameplay, 1v1 real-time challenges along with many skills and items, Shot Online Golf: World Championship is the ultimate mobile golf game. If you love the thrills and tension of real golf, this is the game for you!
Forum Thread: Shotonline Golf:WC (by WEBZEN INC.)
---
Shut the Window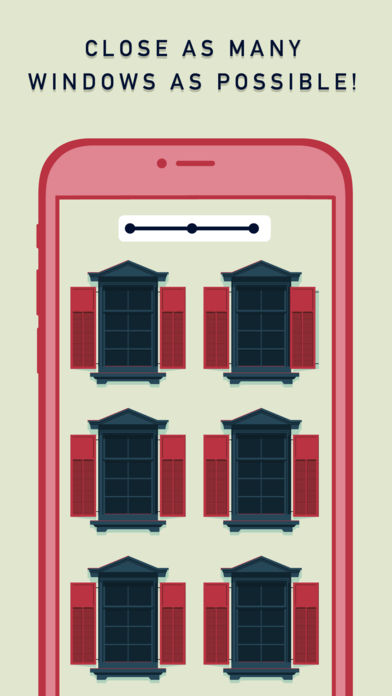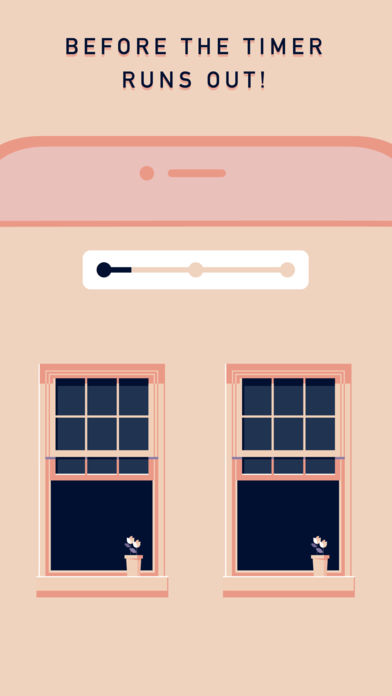 iTunes Description
Shut the Window is a one touch game where you have to close as many open windows as possible before the timer runs out. Inspired by real windows of Amsterdam, play through 10 handcrafted illustrations. Frustratingly fun, each design has its own charm. Try not to pull your hair out playing it.

Beautiful and addictive one touch game.
Breathtaking Illustrations inspired by real windows of Amsterdam.
Frustratingly fun. Makes you keep coming back for more!
No IAP, no monetization strategy, no currencies.
Share screenshots of your favorite windows and high scores with friends.
Forum Thread: Shut the Window (by Pixel Drop Studios)
---
Simon the Sorcerer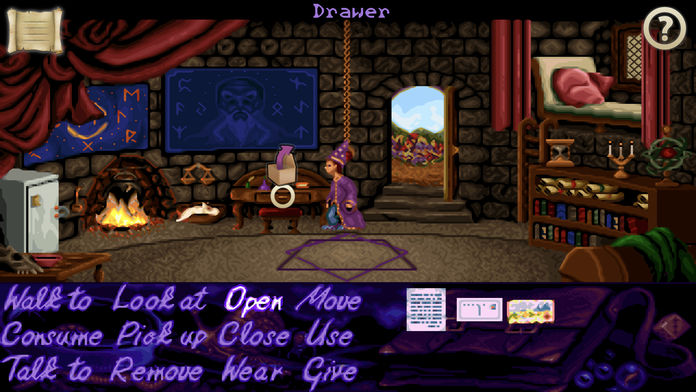 iTunes Description
There are some things that kids just shouldn't have to put up with. Being transported to some weird dimension full of goblins, dwarves, swamplings, stupid wizards and sleeping giants is definitely one of them.
After escaping a "welcoming party", Simon discovers that he has been brought on a quest to rescue the wizard Calypso from the evil sorcerer Sordid.

In the last 25 years, the 'Simon the Sorcerer' game series has made millions of players fall in love with Simon.
Now you can relive the renowned original adventure in a whole new way!
Forum Thread: Simon the Sorcerer (by MojoTouch & Adventure Soft)
---
Simon the Sorcerer – Mucusade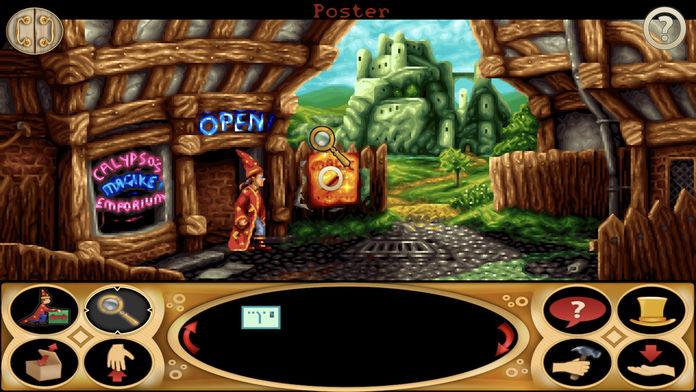 iTunes Description
Just when he thought his life was regaining some semblance of normality, Simon's wonder years are once again turned upside down when the evil sorcerer Sordid returns from the grave with only one thing on his mind – revenge! Sordid reconstructs his Fortress of Doom and sends a magical wardrobe to fetch Simon, but it accidentally ends up on the doorstep of Calypso, the wizard Simon had to save in the first game. Simon then starts to look for a special fuel that can power back the wardrobe and get him home.

Journey with Simon through this inevitable sequel to the best selling Simon the Sorcerer, as he manages once more to get stuck in a land of twisted fairytales, recycled gags and carbon dated clichés! With a cast of thousands (mostly woodworm) and enough Swampy Stew to keep an underprivileged country sick for a year, this classic adventure will keep you well entertained until we manage to make another sequel.
Forum Thread: Simon the Sorcerer 2 (by MojoTouch & Adventure Soft)
---
Spinning Pong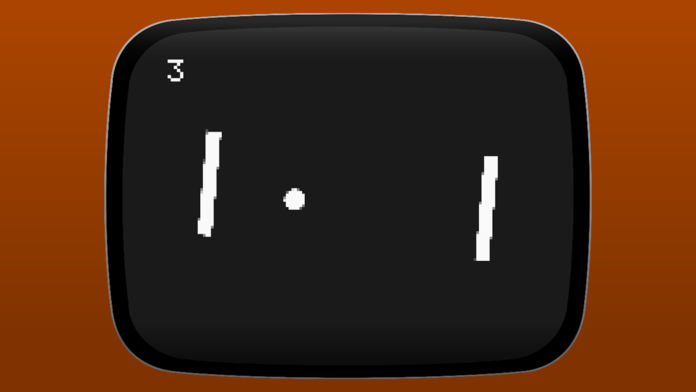 iTunes Description
A simple but strongly addictive game that was created during one evening!
Do you remember pong consoles? Enjoy playing the pong-like game by turning your iOS device. Have a lot of fun!
Forum Thread: Spinning Pong (by Dariusz Socha)
---
Street Food South East Asia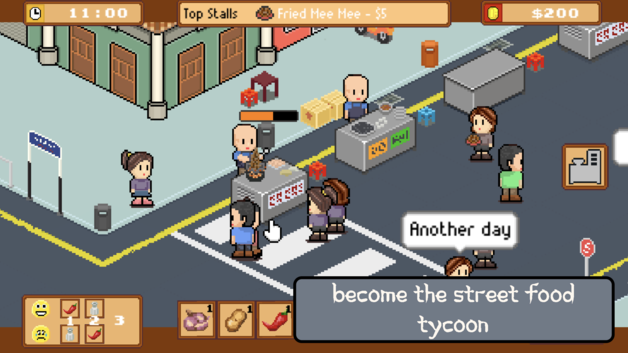 iTunes Description
You inherit your fathers street food hawker stall which has been part of the family for generations and you need to bring it back prosperity. Along the way you set out to expand your hawker stall empire and become a Street Food tycoon. Something that your father was never able to accomplish.

Street Food South East Asia brings back all the simple gameplay from the original but with new RPG gameplay elements.
Forum Thread: Street Food South East Asia (by Tomosan Studios)
---
Tetrun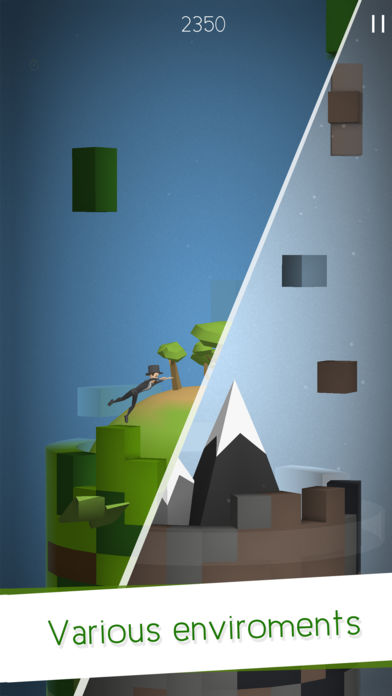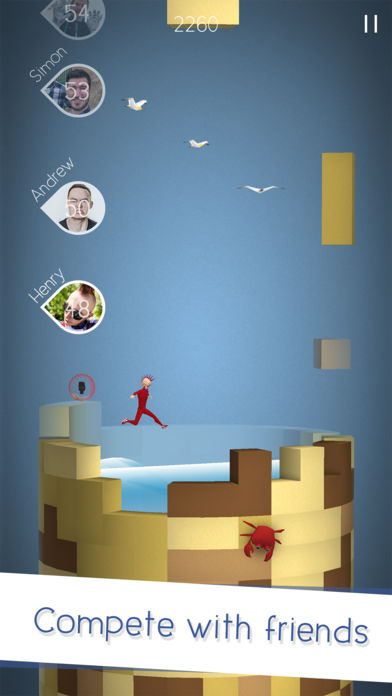 iTunes Description
Experience a real parkour flow! Endless fun begins. Do not stop with a falling dice and show your best!

– climb as high as possible and discover all levels
– avoid falling dice
– show the best combo
– overcome your friends
– unlock all tricks
– learn all gestures
Forum Thread: Tetrun (by Cableek)
---
Trick Shot 2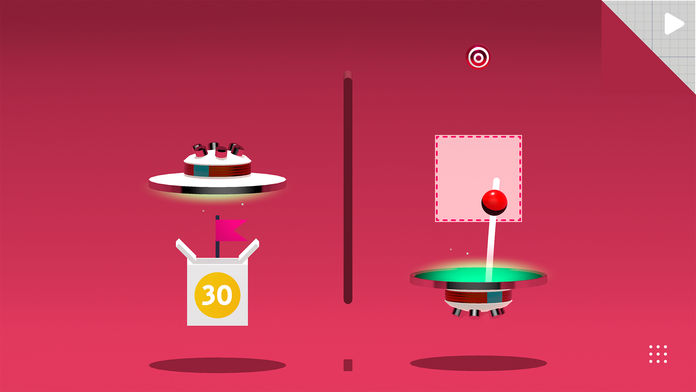 iTunes Description
Simply get the ball in the box. How hard can it be?

Trick Shot 2 – Infinity brings brand new challenges and a fully featured level editor to create, play and share your own levels, in fact, every level in the game was created using the built in editor!
Forum Thread: Trick Shot 2 (by Jonathan Topf)
---
Uncivil War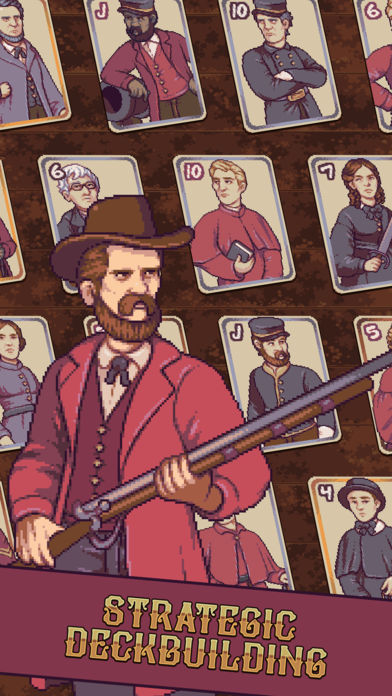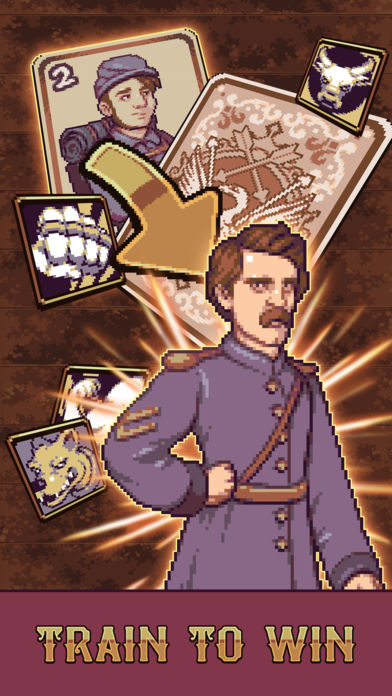 iTunes Description
Collect hundreds of cards and build the ultimate deck in this free indie trading card game (TCG). Fans of TCG will love the depth, challenge and tactics of the online multiplayer PVP duels, and the offline PVE campaign. Build a deck strategy and defeat your enemies on the field of card battle.

Based on the classic War card game, and inspired by the American Civil War, this free trading card game (TCG) is well balanced and highly accessible, but requires deep strategic deckbuilding to win the card war!
Forum Thread: Uncivil War TCG (by Iron Horse Games)
---
Windrose: Origin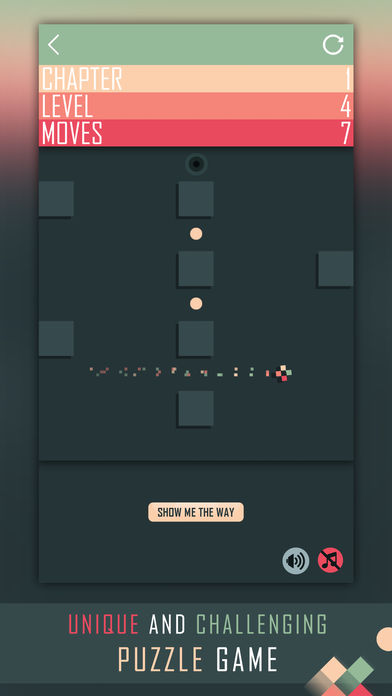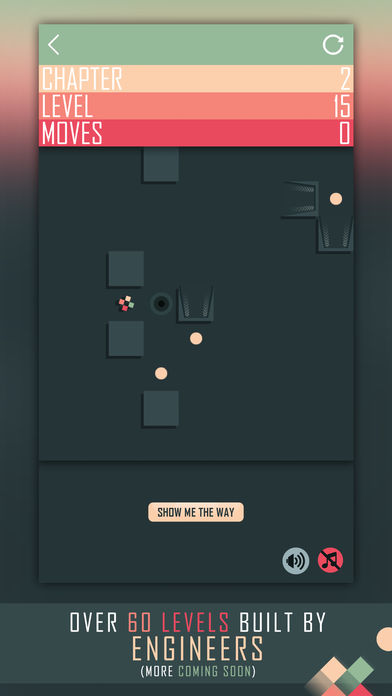 iTunes Description
A brand new puzzle game!

Anyone can finish a level, but you should finish it with the minimum number of moves to get the maximum score. If you want to reach 3 stars on each level you should make your moves cleverly.
Forum Thread: Windrose: Origin (by Baris Araci)
---
Woodways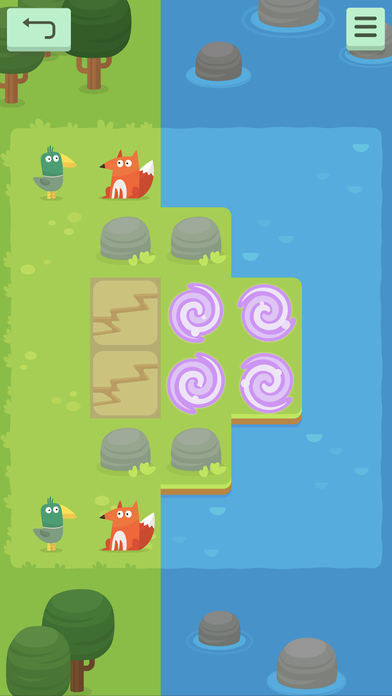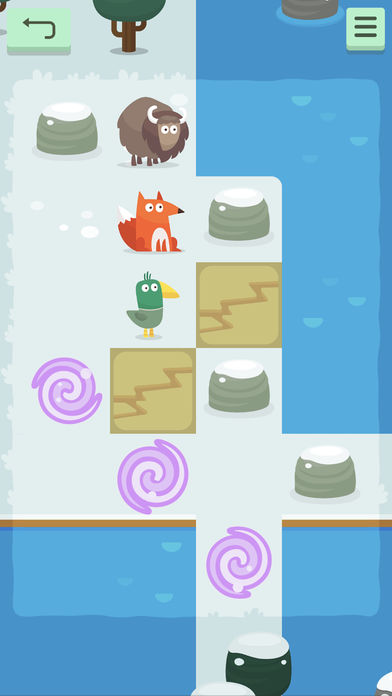 iTunes Description
Woodways is a puzzle game in which you control all characters at once. Guide different animals to their destination, each with its own attributes and ways to interact with the environment. Travel through various areas with new mechanics and visuals, filled with all sorts of combinations of layouts and characters.
Forum Thread: Woodways (by Stav Goldstein)
---
Woven Words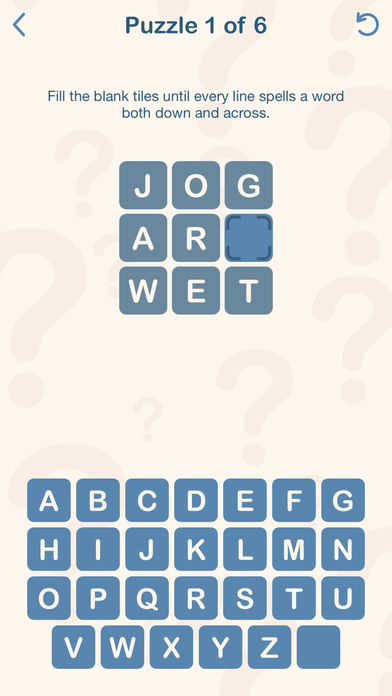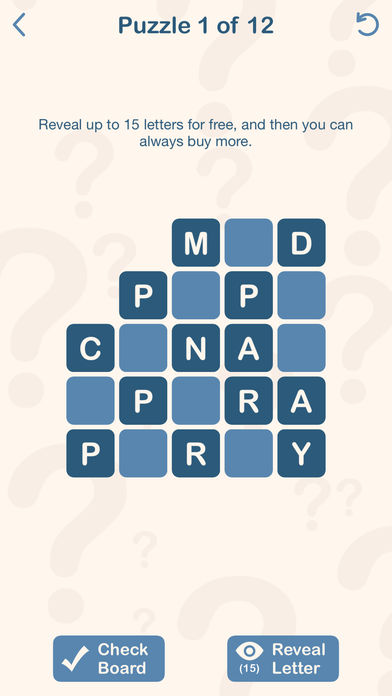 iTunes Description
It all fits together in this unique brain-twister!

The Woven Words puzzle grids come in all different shapes and sizes,
and when you're done every row and every column will spell out
complete words! Each game board is a mix of letters and blank tiles.
Can you find the right letters for the blank tiles so that every line spells
a word both down and across?
Forum Thread: Woven Words (by Blue Ox Family Games)
---
ZoroMe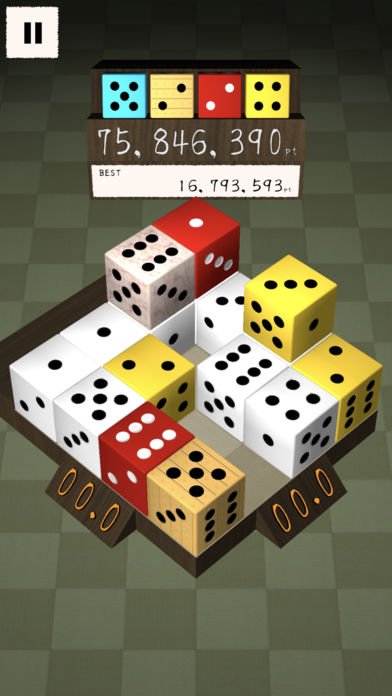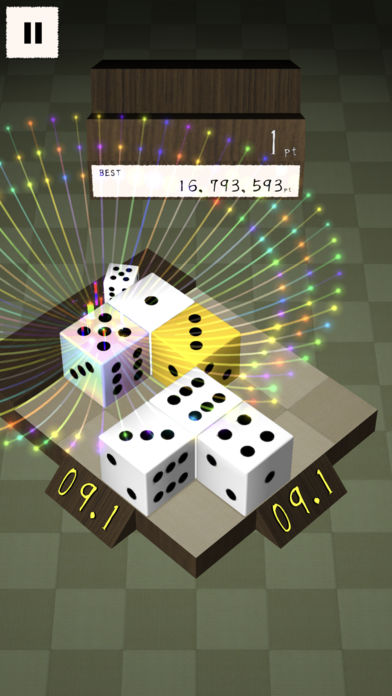 iTunes Description
ZoroMe is a 3D-puzzle game with dice that challenges to the limits of the player's mind!

Experience rich content with simple gameplay!

A rainbow die will help you get astronomical scores!
100 points?
1,000 points?
1,000,000,000 points??

Compete with players from across the world for a higher score!
Forum Thread: ZoroMe (by UUUM Co)
---