Fortnite is the number one app on the App Store in 13 countries, including the United States. While this is not a surprise considering the popularity of the game, it is surprising because not everyone can play the game, as only a certain number of people got the invites, but anyone can download the app. While the grossing charts still exist but are not accessible to consumers, the mobile version might actually reveal just how well Fortnite actually monetizes, if only to a small degree. See, the game is free-to-play, but everything players can buy is cosmetic, such as direct purchase of skins for characters and items, emotes, or dance moves. Also, there is a Battle Pass for approximately $10 in V-Bucks that grants rewards over the course of the season for players, with a season running about three months. There are no "pay-to-win" elements.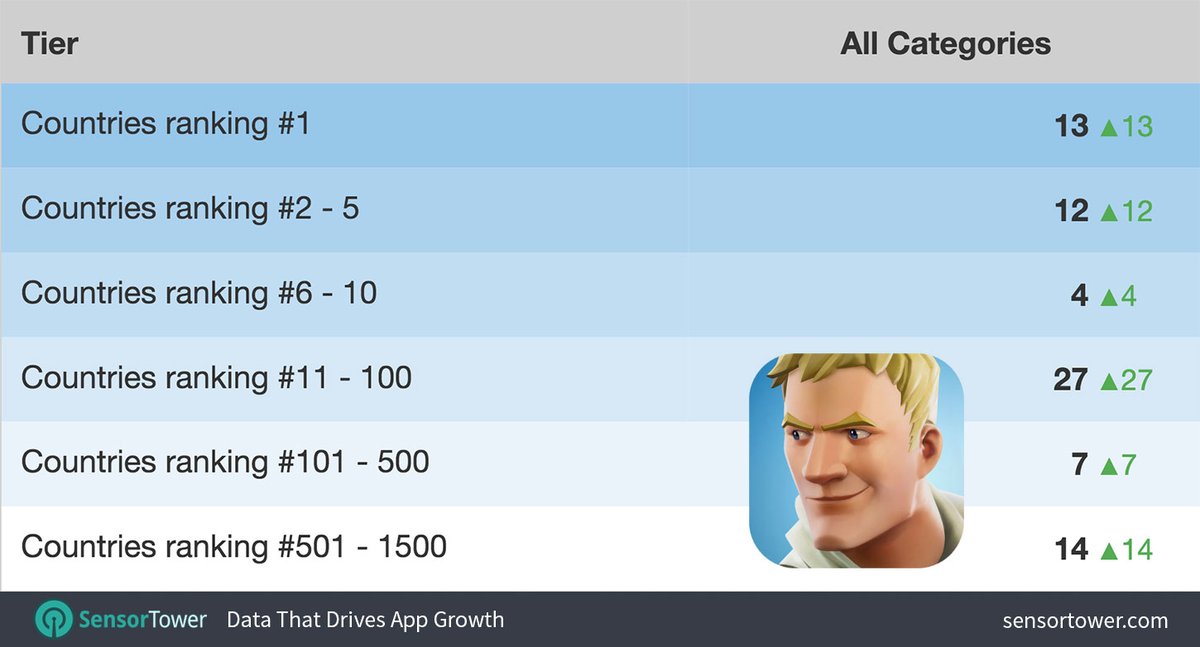 Other platforms don't have publicly-listed grossing ranks the way that Apple and Google do, so what if Fortnite enables purchases and yet does nothing on the grossing charts? That might put Fortnite's actual success into question, because at least PUBG on Xbox and PC actually sells $30 copies of the game, to go along with the skin system that has hooks into the Steam Marketplace on PC. Of course, this will be incomplete data, and given just the sheer number of players, it's hard to see Epic going broke over Fortnite, especially with the reasonably-priced Battle Pass granting rewards.
Regardless, Fortnite on mobile is bound to be one of the most interesting releases of 2018, particularly with the battle royale genre seeing such intense competition, and the worldwide launch of PUBG on mobile seemingly imminent with its Canadian soft launch on Android. If you still haven't signed up for the Fortnite Invite Event, you can do so here.