Hello everyone, and welcome to the week! It's time once again for our look back at the noteworthy updates of the last seven days. It's a bit of a short list this week as far as interesting updates go, which might be fortunate since I'm sick as a dog at the moment. While I'm a little loopy from my cold medicine, I think I found some interesting game updates to look at. Either that or I found a bunch of pictures of alpacas. Of course, you can keep an eye out for updates yourself using AppShopper or by participating in the TouchArcade forums. This weekly summary is just here to fill you in on the things you might have missed. Let's dig in!
Sky Gamblers - Infinite Jets, $4.99 Alas, poor Sky Gamblers! I knew it, friends; a game of Infinite Jets, of graphics quite fancy. References to ill-fated Danish princes having been done and excised from my system, I can now move on to this rather nice update. It includes 12 new airplanes, 8 new weapons, a new San Francisco mission for the campaign, and some improvements to the multiplayer system based on feedback from players. Oh, and bug fixes. The rest is silence.
FINAL FANTASY Record Keeper, Free Record Keeper has done quite a few cross-overs in its time. One might argue that the game's very premise is built on game cross-overs. At first, it largely kept within the main Final Fantasy series, which then bled out to side games before giving away to games that barely had any connection at all. Thus, it was really just a matter of time before the game dove right into a cross-over with Square's other huge worldwide franchise, Kingdom Hearts. Recruit Sora and Riku, battle Ansem and company, get Kingdom Hearts costumes for characters like Cloud and Tyro, and scope out the brand new backgrounds inspired by the Kingdom Hearts games. Everything is Sora, and now so is this game.
Candy Crush Soda Saga, Free Yes, this game is still plugging away with new levels. The update notes rarely say anything specific, and that's again the case here. So basically, you can look forward to 15 more levels of matching candies and filling the play field with soda. Are there any new gimmicks? Maybe! But maybe not. The only way to find out would be to play through hundreds of levels, and while I would do anything for these articles, I won't do that. No I won't… do… that.
Gangstar Vegas - Mafia action, Free Gangstar Vegas sure is a Gangstar game set in Vegas, alright. That means sometimes you win big, and sometimes you lose bigger. That's Vegas, baby. What happens in Vegas stays in Vegas. In update terms, that means new cars, new costumes and character customization options, new weapons, and some refinements to the UI. This new version also improves compatibility with newer devices and features. Does anyone have any more Vegas cliches I can trot out? I'm having trouble stretching this paragraph out.
Faily Brakes, Free Apparently, Faily Brakes is two years old now. Was the Flappy Bird craze really that long ago? Probably longer, I guess. I'm not going to look. Anyway, to celebrate this momentous occasion, the game has gotten a pretty nifty update. The hero, whose name is Phil, heads back to the 1980s because we're not done with that decade yet. What you get is a new level with some secret cars hidden in it, an improved store, and a new Retro Future theme. Don't worry, though, you can still play on the Classic themes if you want. The brakes may have failed, but the game has done anything but.
Zen Pinball, Free The dinosaurs have arrived in Zen Pinball with its latest update. Three new tables based on the Jurassic Park franchise have been added to the game via IAPs. The first table is based on Jurassic Park and tries to incorporate famous scenes from the film. Next, a table based on Jurassic World, the hit movie that revived the franchise. Finally, an original table called Jurassic Park Pinball Mayhem that is free to just go wild with whatever dinosaur-related shenanigans the good folks at Zen could come up with. I love dinosaurs and I love pinball, so this is an easy choice for this week's coveted UMMSotW award.
PAC-MAN, Free Pac-Man and Sonic. At one point this might have seemed a monumental meeting, but both of these guys have seen better days. I even saw them slugging it out with each other a few years ago while Mega Man and Diddy Kong just stood there shaking their heads. The hatchet seems buried, however, as SEGA's speedy mascot is now guest-starring in Pac-Man. Sonic-themed tournaments, a limited time Sonic maze, and more fun stuff await. If you like Sonic, I'd recommend checking it out just for the novelty factor.
Sonic Dash Endless Runner Game, Free That cross-over isn't just in one direction, however. Gaming's original icon has seen fit to visit Sonic's world, and he has chosen the bafflingly successful original Sonic Dash as his host. Anyway, the usual rules apply here for guest characters. There's a special reskinned boss, a playable character that is available for a short time, and gobs of stuff to collect if you want to keep that guest character around. It's interesting that in spite of this game having two newer sequels, it's this one that keeps getting the interesting new content added to it.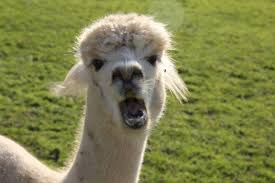 That about wraps it up for last week's significant updates. I'm sure I've missed some, though, so please feel free to comment below and let everyone know if you think something should be mentioned. As usual, major updates will likely get their own news stories throughout this week, and I'll be back next Monday to summarize and fill in the blanks. Have a great week!