Just a quick note to our Android friends out there, as was announced a couple of weeks ago, Capcom has brought Street Fighter IV: Champion Edition ($2.99) to Android via the Google Play Store. This is largely the same game that launched on iOS in July of last year, including the three additional playable characters that arrived via updates following its release. However, the Android version of Street Fighter IV: CE includes an exclusive new character, fan-favorite punching bag Dan Hibiki. Hey Capcom, us iOS users want to beat up on Dan too ya know, so maybe think about bringing him over to the Apple side someday please?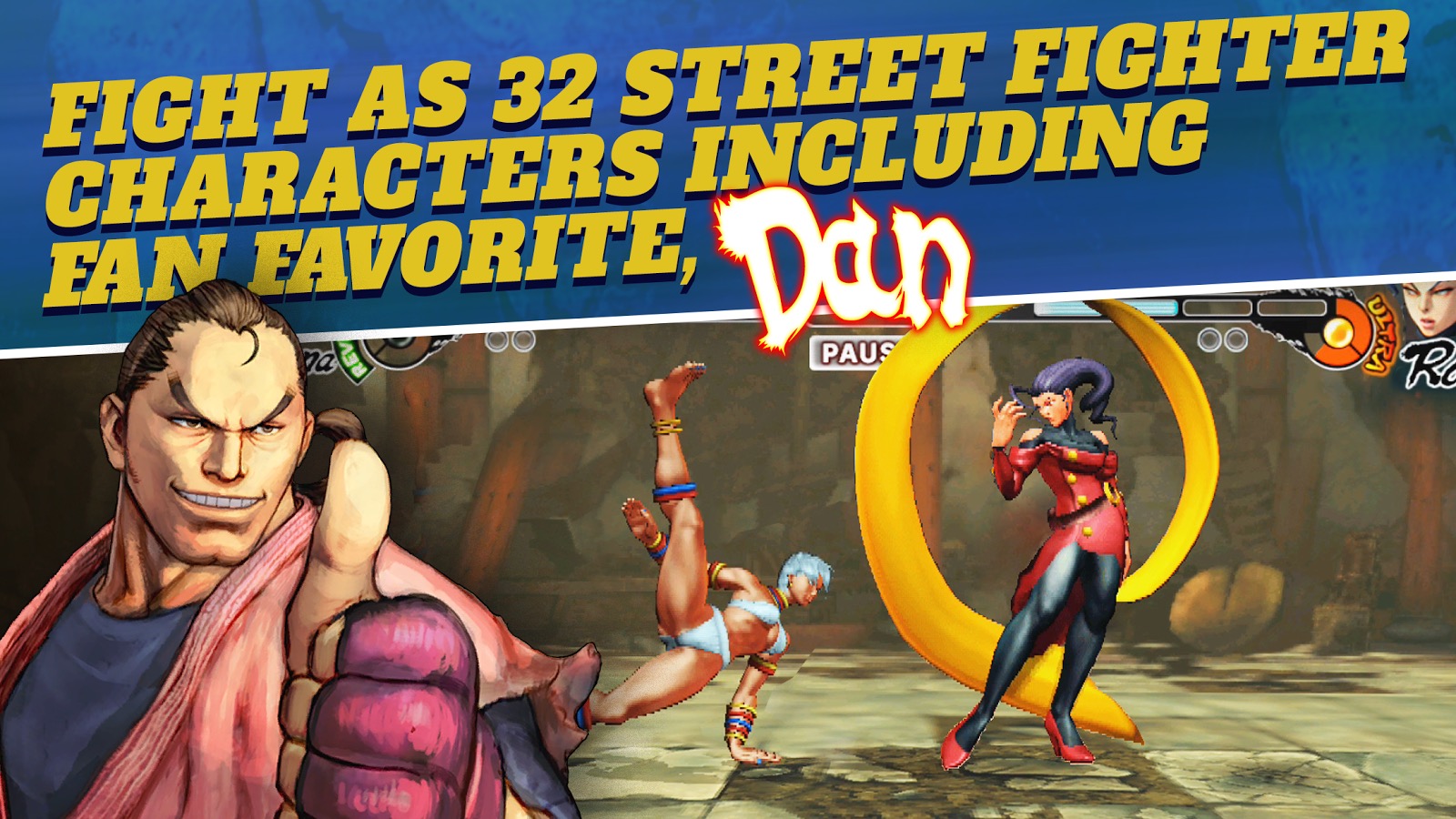 This Android version of Street Fighter IV: CE uses a different pay model than the iOS version too, which is a pay-once model priced at $4.99 on iOS. On Android it's a free to try model that gives you Ryu as the only playable character and Chun-Li, Guile, and Zangief as AI opponents to face off against, with the full game available to unlock for a $4.99 IAP. It's a nice idea and gives players a chance to see if they like the game before dropping the money on it, but it's also led to some negative reviews already by people who just plain don't understand how a free with premium unlock model works. They think they're being duped into having to buy what they thought was just a completely free full game. Humanity is doomed, I tells ya.
Another thing that's not working out in Street Fighter IV: CE's favor over on Android is that it appears it's not compatible with quite a few devices, even some newer devices that you'd assume would work just fine. I guess at least the game is free to try so you can see how it performs on your particular Android device before committing to the whole thing. If you haven't followed along with this latest Street Fighter mobile release since its arrival on iOS last year, check out our full review where we enjoyed our time with the game very much. Sure, it's largely just an updated version of the Street Fighter IV mobile game that launched way back in 2010, but it's still fun as hell all these years later and includes some solid online play. For five bucks, it's pretty darn cool. If you're and Android person give it a download using the Google Play Store link below.
Google Play Store Link: Street Fighter IV Champion Edition, Free (by CAPCOM CO., LTD.)