While there's a heck of a lot of different awards and contests out there for mobile games, there's always room for one more, right? Appodeal is a pretty cool SDK developers can use to increase the monetization of their ad-based games by allowing games to run the ads that pay the most across loads of networks. I've heard good things about it, and I sort of like how it pits the ad networks against each other. Anyway, they're running a contest called the "Indie Game Blast Off Contest." They're not giving away actual cash, but instead, a bunch of stuff which could be super valuable if you're trying to get your game off the ground.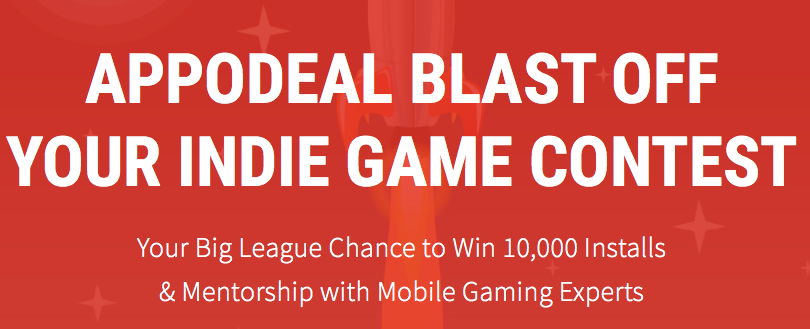 The grand prize winner will get 10,000 installs of their game through mobile ads on the network and one on one mentorship with industry experts. Additionally your game will be featured at Indie Prize and in the Appodeal website/news letter. Oh, you'll also get free access and accommodations for two at the next Casual Connect.
What sets this particular contest apart from most of the ones we post about is they're looking for games that are live on the App Store. So many of these contests are specifically looking for unreleased stuff because they're looking to cut publishing deals with the winners. Here it seems like Appodeal just wants to spread the good word of Appodeal. Anyway, if this sounds even remotely like something you're interested in check out the rules and then apply here.