In the beginning, there was only one. I'm talking about skins in Minecraft ($6.99) back in the day, where you could only be Steve and Steve alone (despite the rumors of the Herobrine skin that, of course, never materialized). No matter if you were old, young, male, female, you had but one look while traversing the immense expanse that is Minecraft. However, that started to change when modders took the lead in offering new skins to players, providing a fresh look to the game that became essential once huge servers became more popular. Mojang gradually joined the party as well and started offering "official skins," and it's been doing so ever since.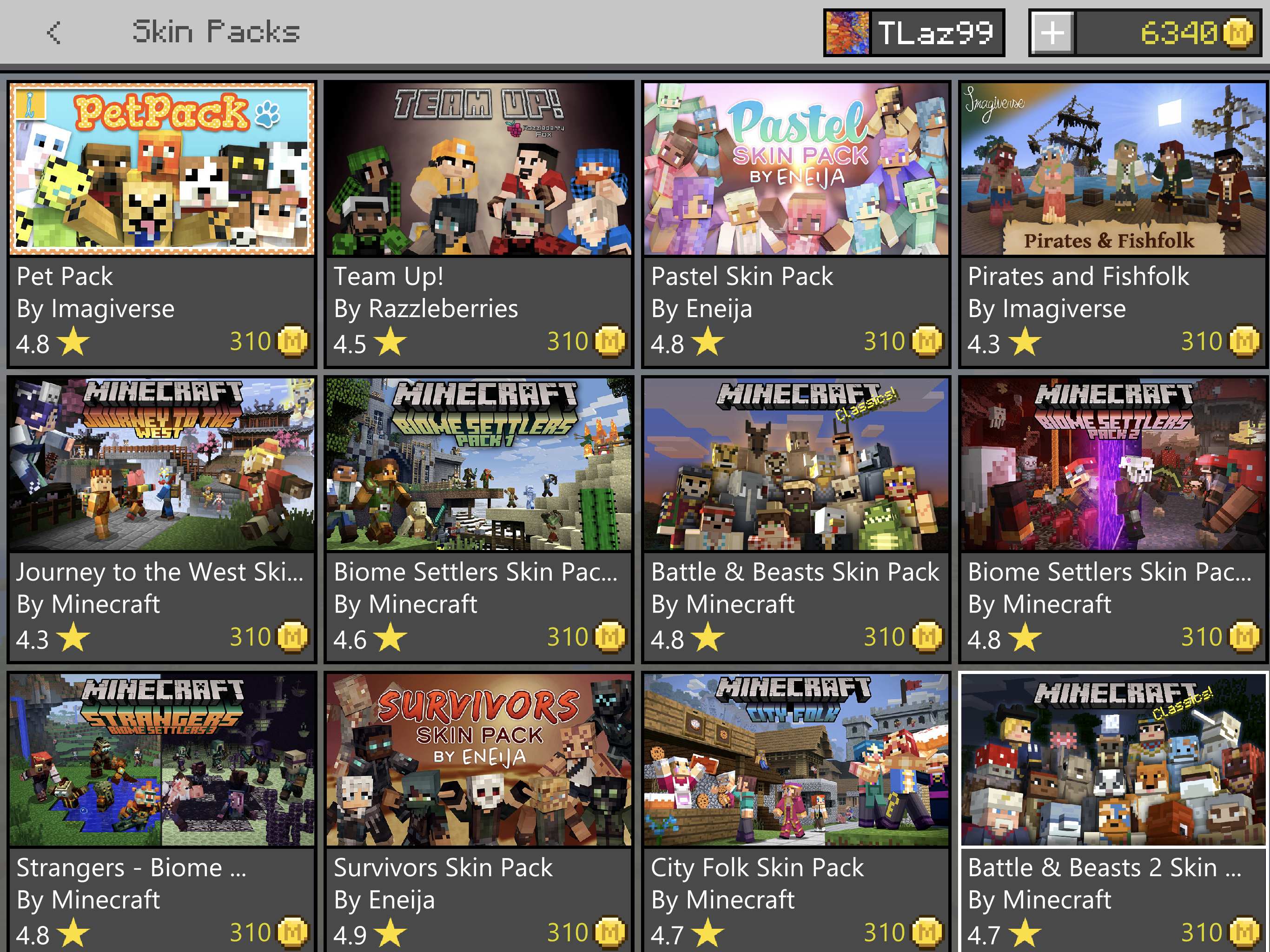 Once the Minecraft Marketplace became a thing, skins started coming at a much faster pace, and now we find ourselves with dozens and dozens of skins. Choosing the best ones is challenging. So, we've decided to put together a short list of the best skins currently on the Marketplace so you can shop wisely. Don't expect to like all of our suggestions, because we'll try and address different tastes. Still, this list will be helpful if you don't have many coins but still want to dress your Steve in nice clothes.
If you're a Disney fan, you can pick up the latest pack that consists of characters from the movie Moana. There's a total of 25 skins that range from Moana and Maui to the cute piggy Pua and even the anthropomorphized Ocean. You could even do the half-shark Maui. This is a pretty cool pack because it's a departure from most other character designs on the Marketplace. If your tastes veer towards the creepy instead of the cheerful, you can grab the Stranger Things Skin Pack, which comes with 52 skins that include all the kids and grownups, the Demogorgon, the kids in their Ghostbusters costumes, Barb in the Upside Down (Justice for Barb), and plenty more. Pretty cool pack that gives you a ton of options when it comes to turning your Realm into the 80s.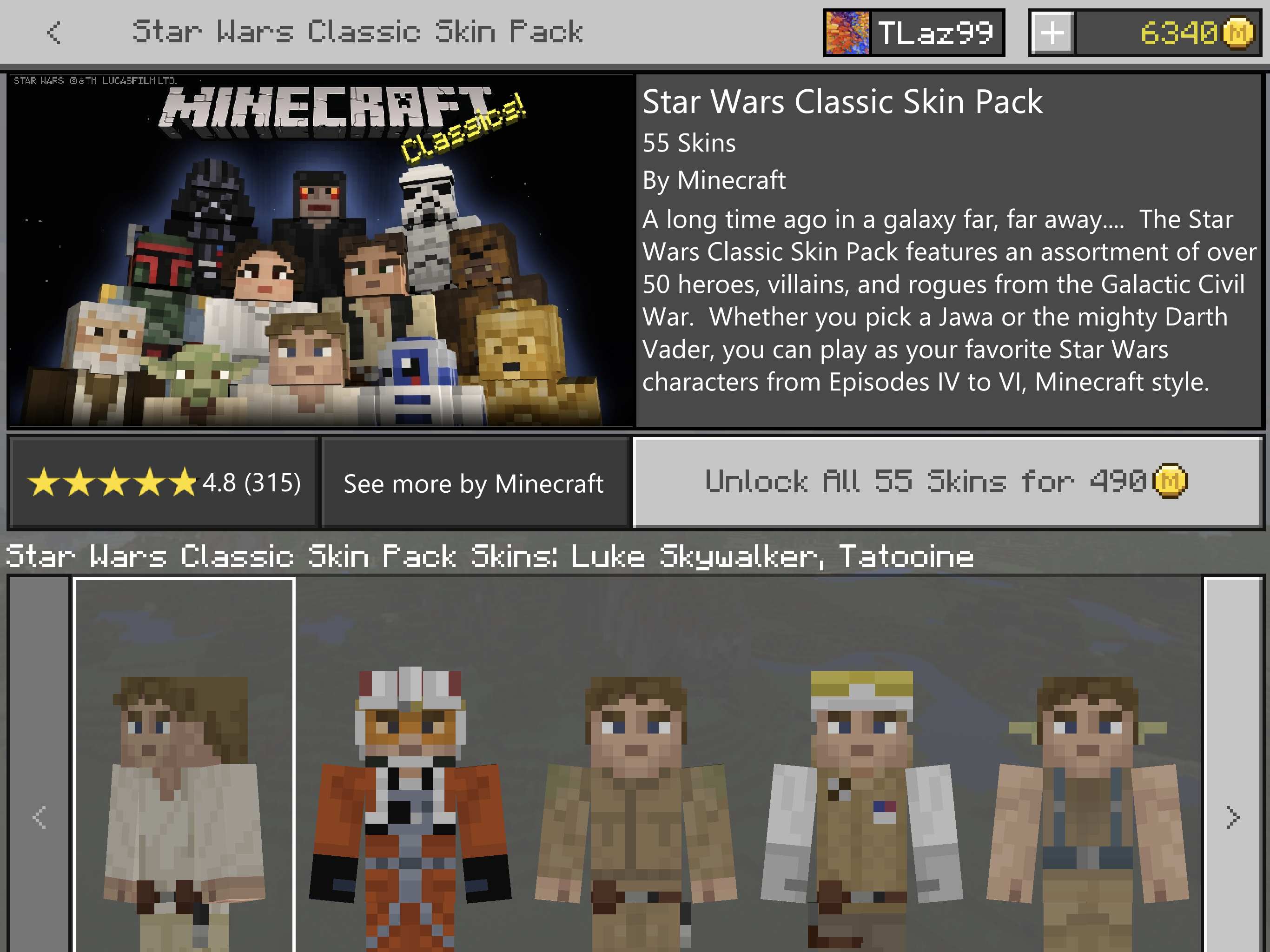 Continuing on the movie theme, the Star Wars Classic Pack is another great choice, and it comes with 55 skins from Episodes IV to VI. It includes a variety of Luke skins—from peasant to Jedi Knight and beyond—as well as Princess Leia, Darth Vader, C-3PO, R2-D2, and even Yoda. A pretty cool pack overall with, again, a ton of choices. If you're more of a newer Star Wars fan, you can grab the Star Wars Prequel Skin Pack or even the Star Wars Rebels Skin Pack.
If you're more into horror, you can grab the Campfire Tales Skin Pack, which comes with the kinds of skins you would expect to hear about around a campfire. There are only 16 skins in this one, so the selection is on the limited side compared to the ones I've mentioned earlier (although it's also slightly cheaper). The Sci-Fi Horror pack is also fun—if a little bland—for those who like their horror in space rather than around the campfire. Expect Husks and infected individuals in this one. Finally, there's the Spookfest, which comes with skins like Invisiboy and Eyesore the Experiment.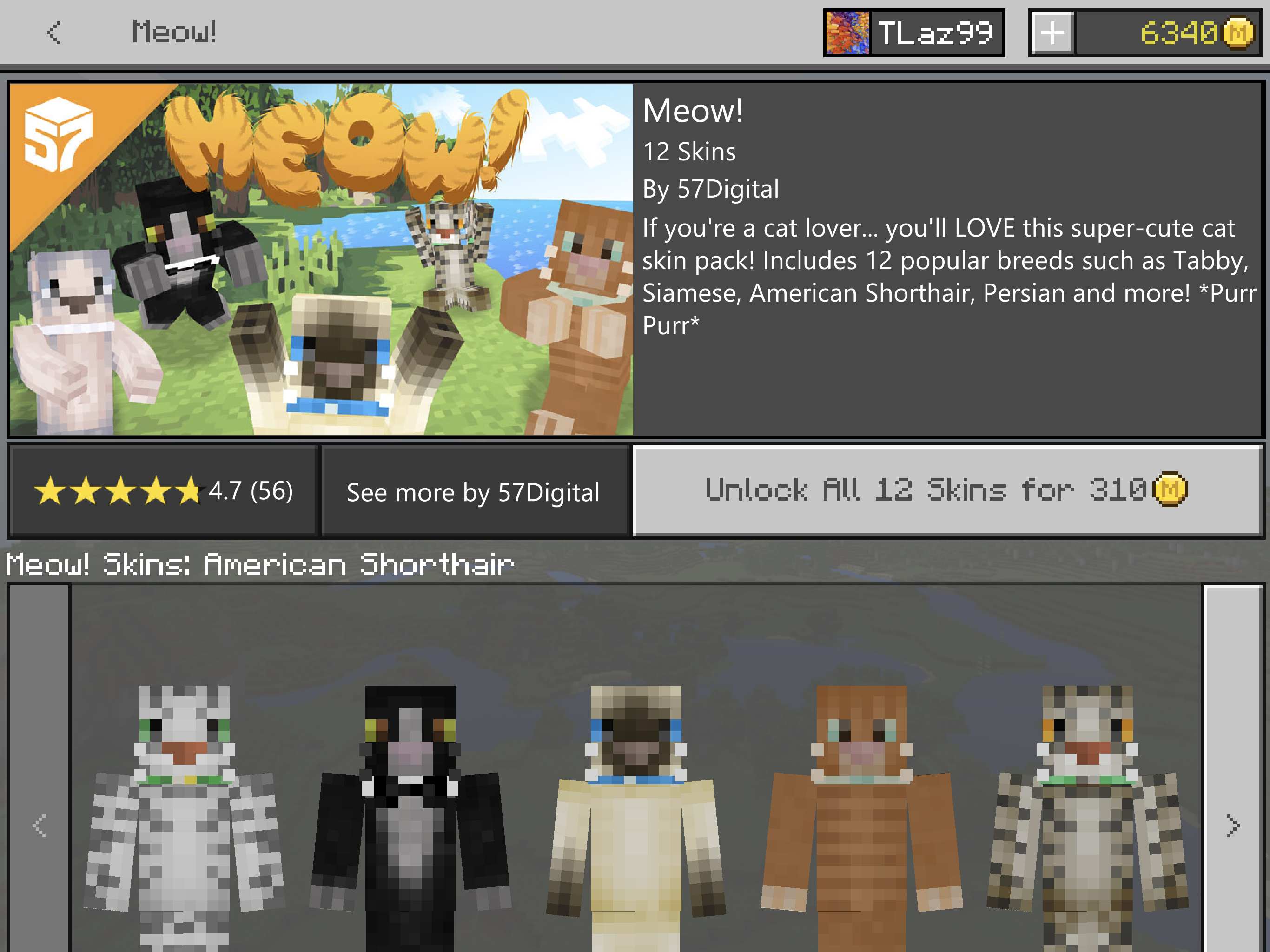 The Marketplace includes some other silly ones as well, like the Emoji Skin Pack—which turns all of you into emoji and even includes a skin called Pile of Poo—the Dapper Folk Skin Pack—for those who want to class it up—and the Meow! And Woof! ones, which—you guessed it—turn you all into either cats or dogs. I hope this list helps you on your next shopping trip to the Marketplace. Most of these packs are 460 coins or under. I know that on the Java version you can get many of these for free, but not everyone has access to that version and many (including the young ones) don't know how to download skins. Let me know if you like any skins that I haven't mentioned, and happy Minecrafting!
? Like this article?
We pride ourselves on delivering quality, long-form articles like this one instead of the SEO-driven click bait that is slowly taking over the internet. Unfortunately, articles like these rarely generate the traffic (and as a result, the ad revenue) of listicles, cheat guides, and other junk.
Please help us continue producing content like this by supporting TouchArcade on Patreon, doing your Amazon shopping by first visiting toucharcade.com/amazon, and/or making one-time contributions via PayPal.