Welcome to another week of new iOS game releases, and honestly, I don't have anything coherent to say right now. I've been staring at my laptop for nearly 12 hours and the games just keep on coming. It's unbelievable the number of awesome-looking stuff that launched this week, including the sequel to cult-classic PAKO, a new free to play Final Fantasy game, the stealth release of Bring You Home from the geniuses who brought us Tiny Thief and Love You To Bits, and of course the highly-anticipated sequel to THE game of TouchArcade with Disc Drivin' 2. Seriously, my brain is mush and I probably should have eaten something today, but get your mind off my well being and onto the huge list of new games below and let us know which ones you're interested in picking up this week.
---
A Hollow Doorway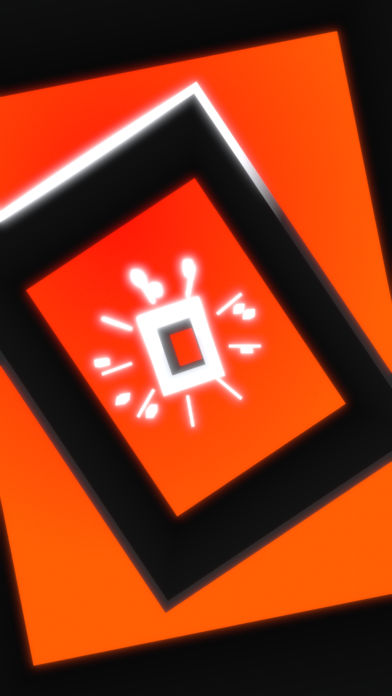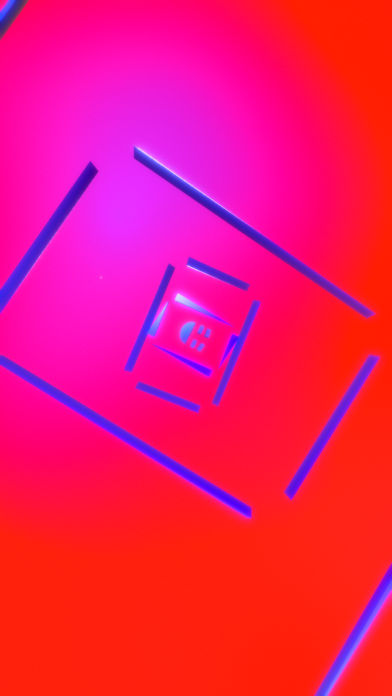 iTunes Description
A Hollow Doorway is a meditation on the meaningless. A love letter to nothingness and an introspective look at the heart of purposeless infinity. Desperately swipe and spin your doorway in a futile attempt to match the rotation of rapidly approaching concentric walls as sweat pours from your armpits and your soul pours into your trembling thumb. It's fun!
Forum Thread: A Hollow Doorway (by Kenny Sun)
---
Avicii | Gravity HD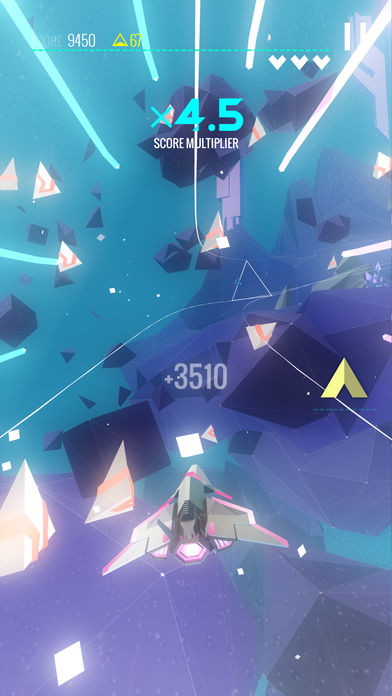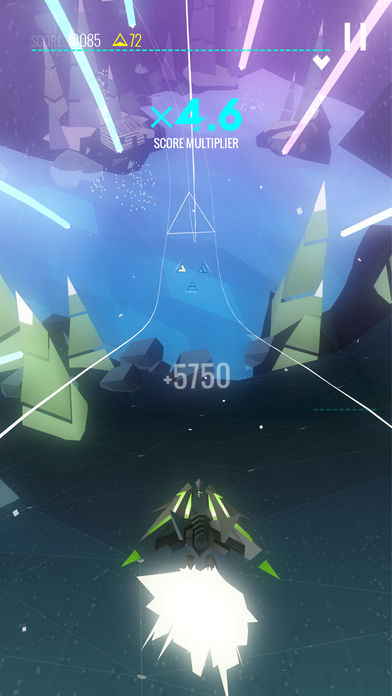 iTunes Description
Global hit music game AVICII | GRAVITY returns in a massive expansion, packed with brand new and boosted original content:

AVICII | GRAVITY HD

Experience Avicii's music in a whole new way. Your performance affects how his hit songs are played out. Watch as the environment changes dynamically to reflect your progress. Unlock new ships and use a wide range of powers to further enhance your performance.
Forum Thread: Avicii | Gravity HD (by Hello There)
---
Ayo: A Rain Tale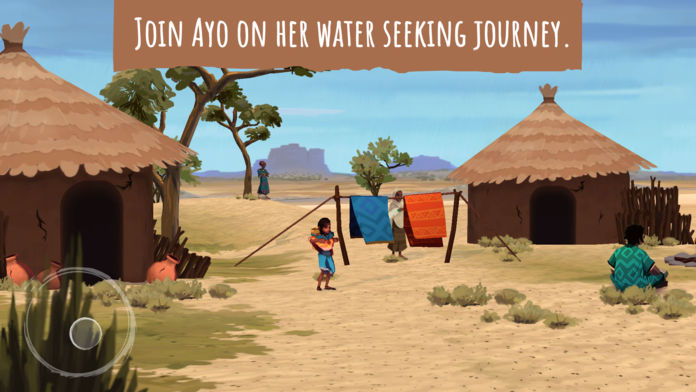 iTunes Description
Embark on a dangerous journey to help Ayo fetch water for her family. Overcome challenges and enemies as you explore Sub-Saharan Africa – gaining skills, wisdom, and courage along the way. Experience Ayo's harsh desert environment as she confronts her fears and braves the unforgiving drought in this adventure platformer.

Ayo: A Rain Tale sheds the light on a young girl who regularly carries her tough water-fetching duty with courage. Ayo's perilous struggle is shared by many girls in Sub-Saharan Africa who live in communities that have no access to clean water. The daily burden of fetching water is carried by women and children – who go on journeys to distant sources and return home shouldering 40-pound containers filled with water for their families.
Forum Thread: Ayo: A Rain Tale (by Inkline s.a.r.l)
---
Baseballoons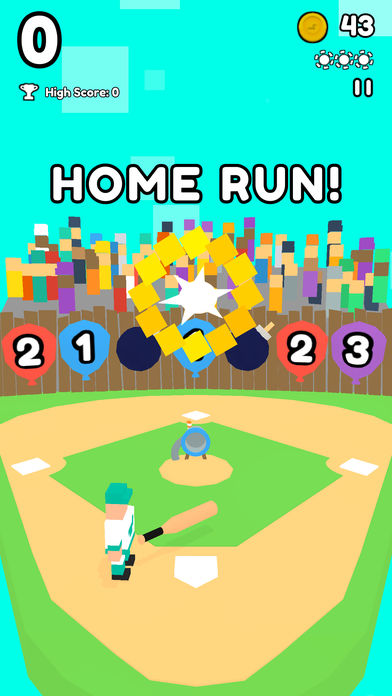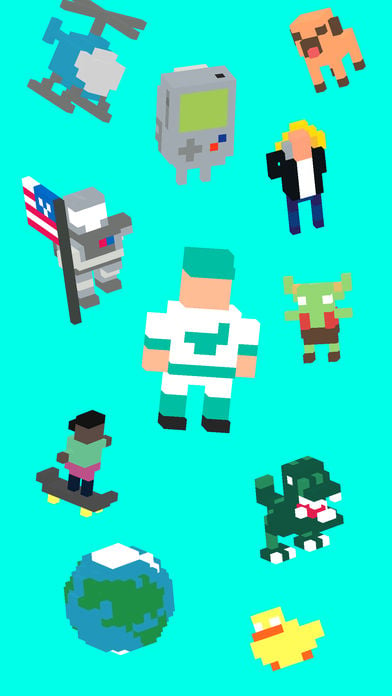 iTunes Description
Swing for colorful balloons and avoid the bombs in this home run contest!

Earn coins to unlock the full cast of wacky characters!

Score as high as you can to rank up on the leaderboard!
Forum Thread: Baseballoons (by 43K Studios LLC)
---
Bouncy Ball NG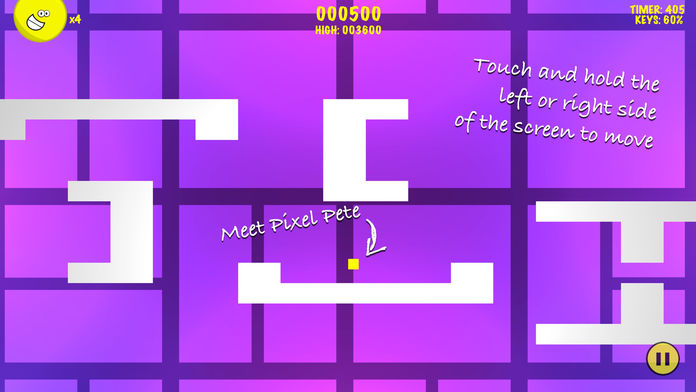 iTunes Description
Join Pixel Pete in this retro side scrolling action game, as he bounces his way to a secret lab in hopes of turning into a 3D bouncy ball. You control Pete's left and right movement by touching the left or right side of the screen, while he perpetually bounces up and down. Gather enough green blocks by hitting them with Pete so you can exit the level. Avoid hitting death traps and falling off the world. Bouncy Ball NG ("Next Gen") is a remake of the Color Computer "new-brew" game Bouncy Ball, and carefully designed to be a perfect fit for iPad and iPhone.
Forum Thread: Bouncy Ball NG (by AXORiON.com)
---
Bring You Home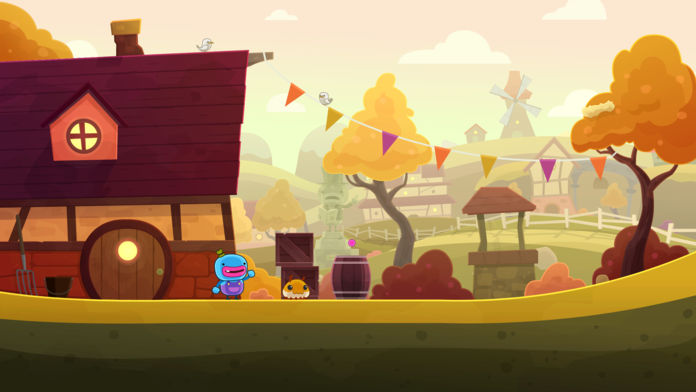 iTunes Description
From the creators of Love You to Bits, Alike Studio presents BRING YOU HOME

BRING YOU HOME unravels the story of Polo, a humble alien hero who will traverse all kinds of worlds in a frenzied chase to rescue his kidnapped alien pet. BRING YOU HOME is a cute and accessible, purely visual, family-friendly puzzle adventure… with a twist in the gameplay. You don't control the hero, you control the level ITSELF! How? Change and rearrange the pieces of every level to unveil the right path for Polo!

With this innovative mechanic, even failing can be fun! If poor Polo finds a deadly but hilarious fate, just go back in time and rewind the level. Venture into oodles of worlds stuffed with magical characters, bizarre surprises, and many treacherous dangers – all to catch the captors of your missing pet. Will you get to the bottom of this mystery?
Forum Thread: Bring You Home (by Alike Studio)
---
Cat Condo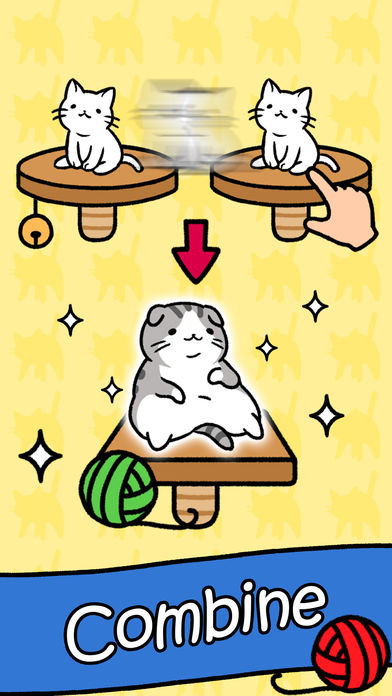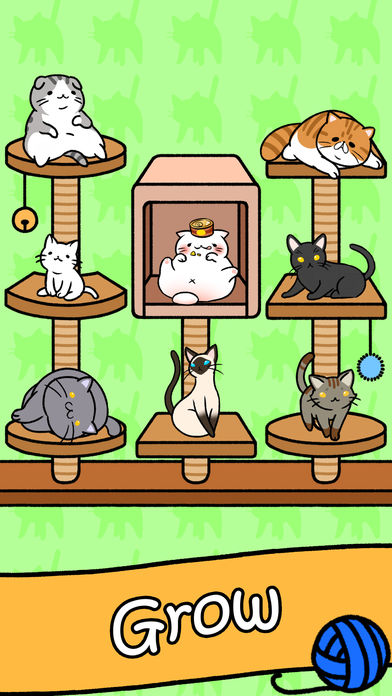 iTunes Description
Build your own cat condo and populate them with cute furry feline friends!

Start with a small kitty. Then combine, mix and match your kittens to upgrade them to majestic cats.

Discover and unlock many types of cats. Complete achievements and gain rewards. Watch your condo grow to a big tower which is filled with toys all over.

Become a master kitty collector. Let's find all the kawaii neko!
Forum Thread: Cat Condo (by Zepni Ltd.)
---
Caterpillage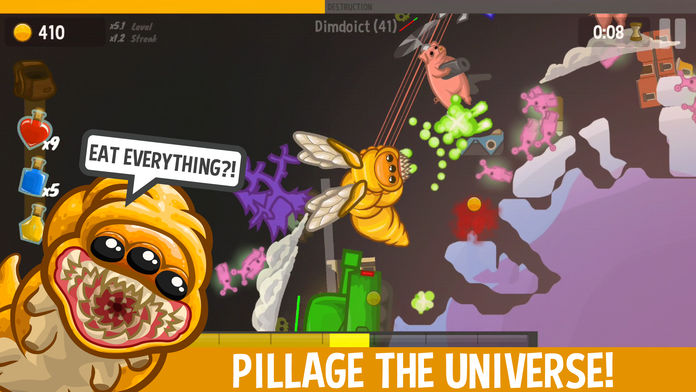 iTunes Description
You are a giant space caterpillar. You are hungry!

Live the daily life of an awesome planet destroying Space Caterpillar by eating everything that crosses your path! Unleash chaos and destruction as the planets of the galaxy attempt to stop you! Grow and upgrade your caterpillar to take on the most challenging foes in the galaxy! Become a (not so) beautiful butterfly!

Featuring a 100% destructible environment and a custom physics engine, hold on to your socks because they are about to get knocked off!
Forum Thread: Caterpillage (by Melonius Games)
---
Clawbert: ToyTown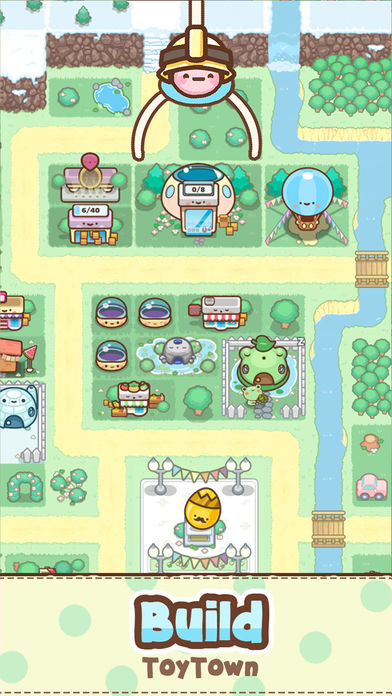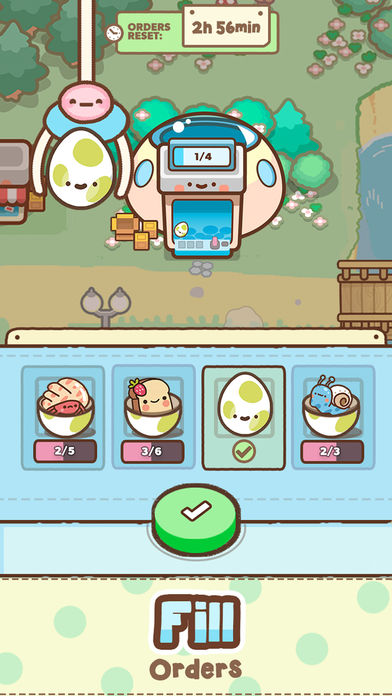 iTunes Description
Manage a city filled with the cutest and most amazing toys! Your favorite claw machine character of 2017, Clawbert, is back in action! You are the manager of ToyTown, a fantastical world where you build amazingly cute toys!!!

CLAW-some!!!

Construct all your favorite toy characters from the original Clawbert classic, including: Toby, Poopy Muffin, Mr. Nanner, Pio, Quartermelon and even everyone's favorite spud, Sad Potato. Visit ToyTown HQ and take Clawbert's toy orders. Constructs toys and deliver them to Clawbert and get awesome rewards!
Forum Thread: Clawbert: ToyTown (by HyperBeard Games)
---
Coiny Block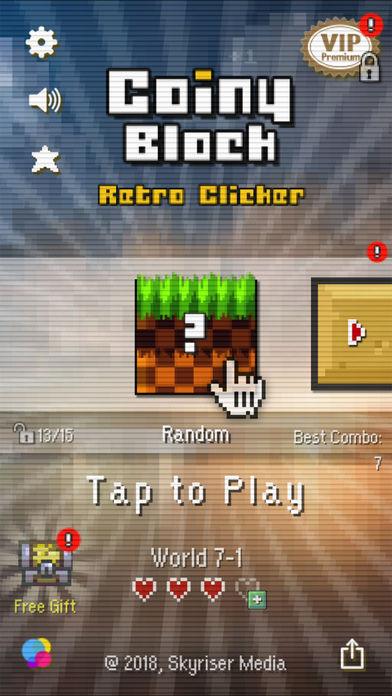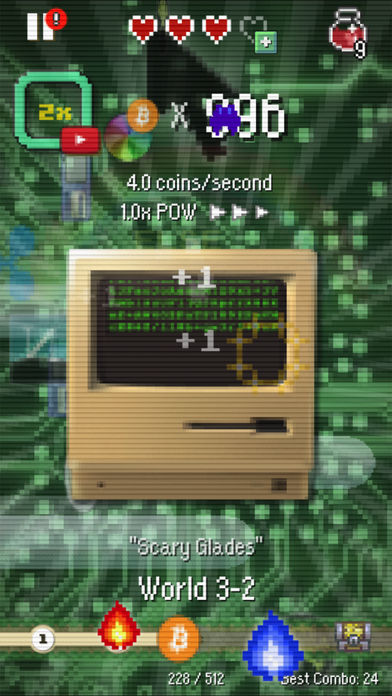 iTunes Description
Fun retro action clicker game, with a twist! The legends were true… In the year of 1985, the evil Nega-Brain has stolen all the world's Coins. Hero, you must defeat him and save the Coins! Start your adventure to save the world!

• Collect Coins!
• Unlock new Block types!
• Awesome Power-ups!
• Challenging Enemies, spikes and lava!
• Secrets and cheats to discover!
• Deluxe Paint quality 16-bit graphics!
• Multiple endings!
• Daily chests!

…and much more!
Forum Thread: Coiny Block (by Skyriser Media)
---
CreaVures 18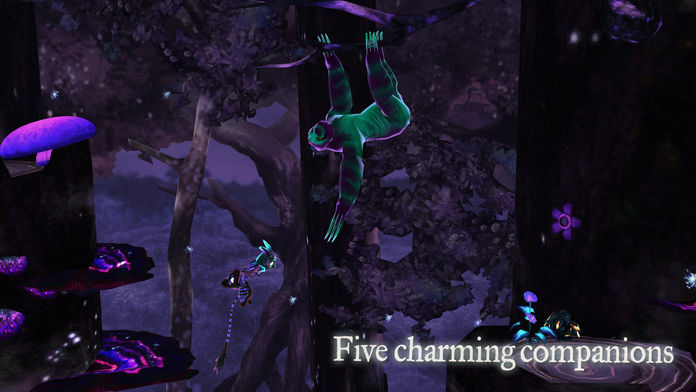 iTunes Description
CreaVures is remastered as an iOS exclusive title and now completely self-published! There are no ads, no in-app purchases – no charges whatsoever! Just download and play. The spirit behind creating CreaVures was one of conservation and perseverance. With that in mind, we want to humbly help with hurricane relief by offering a completely optional link to Unicef, with no content being dependent on a donation.

Take control of five cute, mythical creatures of miniature proportions called CreaVures. CreaVures always travel in pairs, and they must use their special abilities to help each other solve interesting platforming puzzles. Set in a world with beautiful phosphorescent colors, these tiny creatures journey to save their homeland and restore light to their dying forest.
Forum Thread: CreaVures 18 (by Muse Games)
---
Dice Soccer City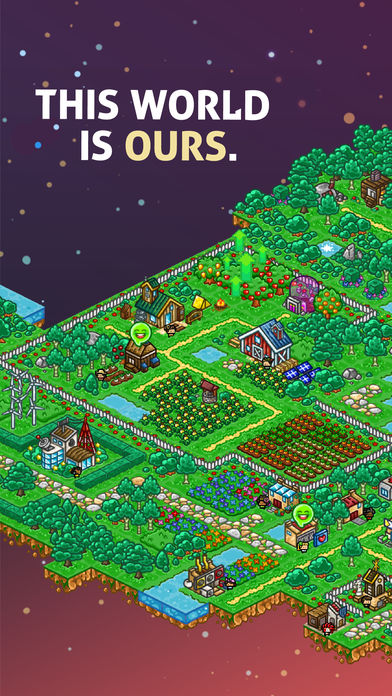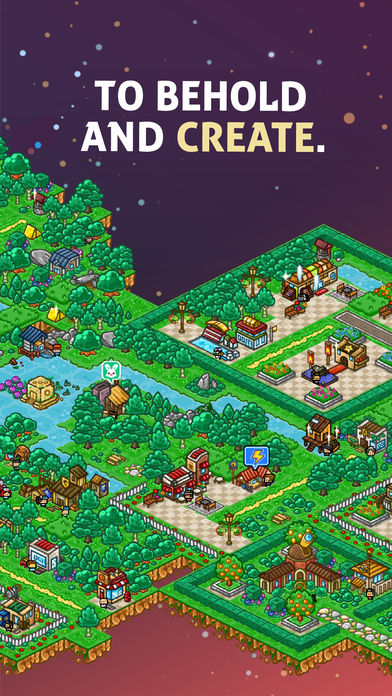 iTunes Description
Build your Town. Pick your Squad. Roll the Dice, and Score!! From the makers of Pixel People, comes a deep & charming game of strategy, luck and city-building, all rolled into one! As manager of a tiny colony's soccer club, you must assemble a team of local residents, use whatever skills they may possess, and bring home the glory you deserve.

Gifted with tactics, talent, and technology, you are destined for success – but a host of challenges stand between you and your fate! Will you be able to attract enough players to your town? Will they be able to work together in winning combinations? Will you fulfil the dreams of becoming a Flagship City by winning the coveted Five Leagues? Who will you pick? Who will you drop? How far will you push them using the tools at your disposal? The choice is yours.

Or is it?
Forum Thread: Dice Soccer City (LambdaMu Games)
---
Disc Drivin' 2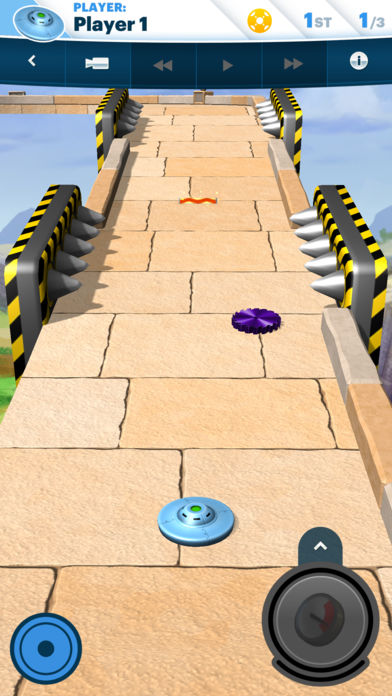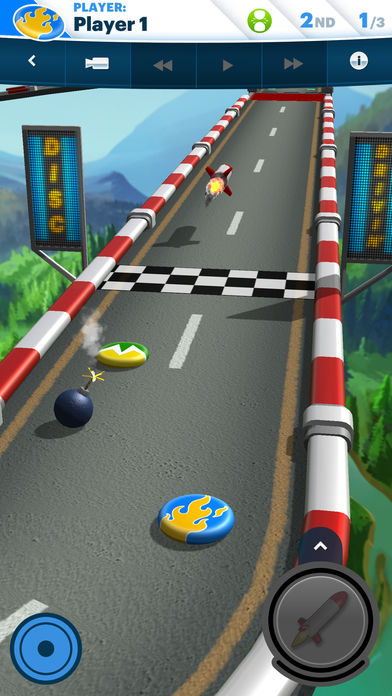 iTunes Description
Faceoff with friends in a turn-based, disc-swiping race as you compete to be the first to get your disc around the track. Tackle tracks with sweeping curves and elevation changes in physics-based environments. Play at your own pace as you master the action-packed sport of disc drivin'.

Based on the acclaimed original Disc Drivin', Disc Drivin' 2 is a combination of skill and tension-producing physics. Now with two swipes per turn, set up your shot and make a second move while still in motion to avoid an unexpected hazard at the last second. Armed with an arsenal of upgradable powers to slip past your enemy, decide the best way to outrace your opponent. Try your hand at the new Speedrun mode where you'll race against the clock to improve your skills. Earn coins in competition to unlock cards, new powers, discs, and abilities.

A competitive battle to the finish line, Disc Drivin' 2 is a fresh combination of friendly competition, anticipation, strategy, and hijinks on the track!
Forum Thread: Disc Drivin' 2 (by Pixelocity Software)
---
Final Fantasy Dissidia Opera Omnia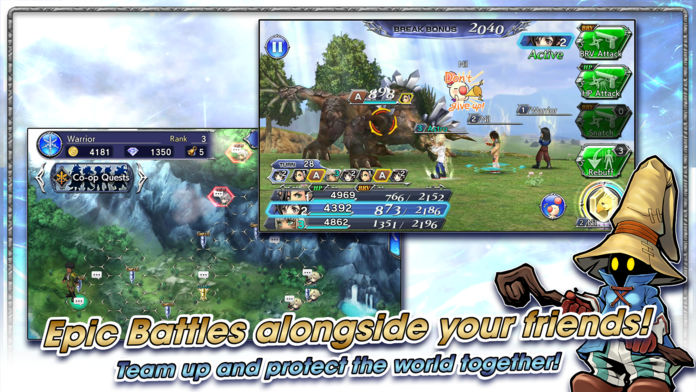 iTunes Description
Legendary heroes and villains from across the FINAL FANTASY series come together in a compelling story of powerful deities and a world in peril. Fans of the series will see their favorite characters in a brand-new adventure, and newcomers will experience the compelling story, drama, and combat that the FINAL FANTASY series is known for!

Engage in simple yet strategic turn-based combat! The unique Bravery system challenges you to balance offense with defense as you build up your Bravery and wait for the right moment to strike!

Build parties from a cast of dozens of FINAL FANTASY heroes and villains and prepare them for battle with a variety of equipment and abilities. Embark on a journey alongside beloved characters and encounter familiar faces, summons, and more along the way!

Multiplayer quests allow you to join forces with up to two other players to bring down mighty enemies and earn fabulous rewards!
Forum Thread: Final Fantasy Dissidia Opera Omnia (Square Enix)
---
GLOBE – In A State of War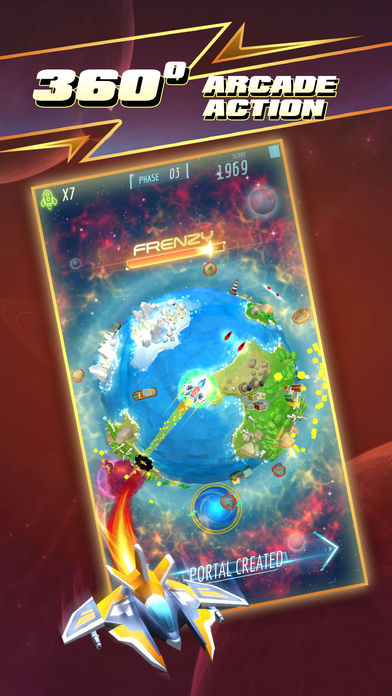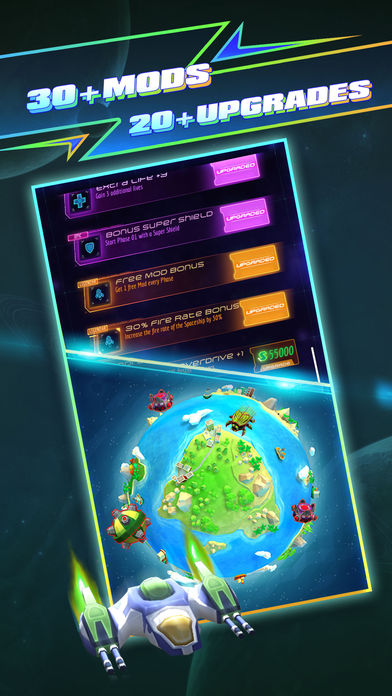 iTunes Description
An Alien invasion has been detected and the space station patrolling Earth has been attacked and all the astronauts have been dislodged into space, it is up to you to save all the astronauts and eliminate all threats before Earth is attacked.

Destroy Aliens and asteroids, earn SpaceDust and equip over 40 Mods from the Mod Workshop featuring a system all RPG fans love, the mods have been categorized into common, rare, very rare, epic and legendary. Level up your ship for permanent upgrades and complete 25 levels of pure arcade madness.
Forum Thread: GLOBE-In A State of War (by Optimum Games/ZPLAY)
---
Happy Pills: Ridiculous Fun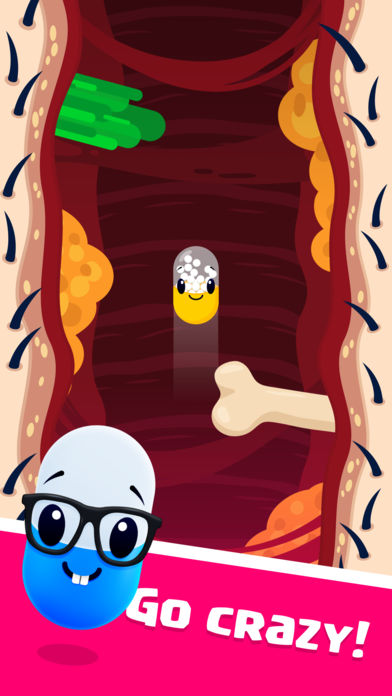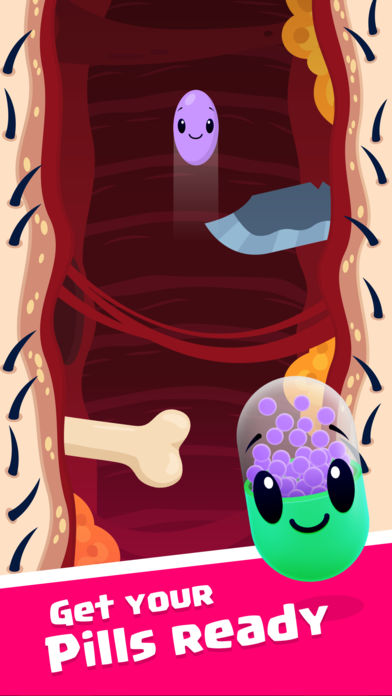 iTunes Description
The human nature is ridiculous. As ridiculous as your mission: Save the human body – or at least, what remained.

So, you want to know what "Happy Pills" is all about?
Basically, you're this little pill. And you're jumping through the human body. And you're trying not to get killed by weird stuff like knives and needles and green slime stuff. It's just like Flappy Bird. But without birds. And without pipes. And vertical.
Forum Thread: Happy Pills: Ridiculous Fun (by Daniel Mitteregger)
---
Headshot ZD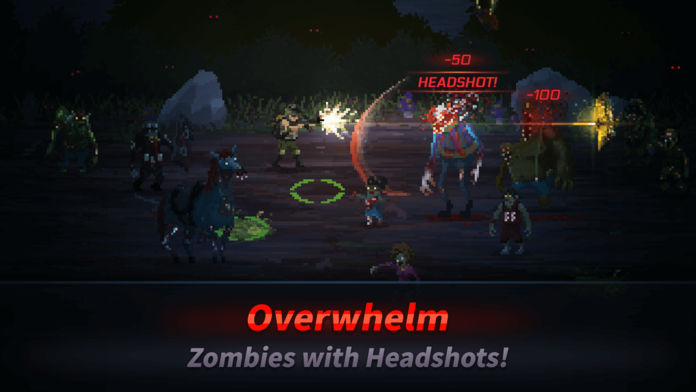 iTunes Description
Blitz through the oncoming zombies with headshots and rescue the survivors.
Gather valuable resources and survive through the post-apocalyptic zombie world of this 2D survival action game.

The Great Smog Apocalypse
Produced by chemical reaction of nuclear radiation and mysterious air pollutants, the great smog has swept across the globe. 99.9% of all living creatures that have inhaled the deadly smog have turned into the living dead. All nations as we know it have ceased to exist. However, for the 0.1% that have not turned, the fight for survival has just begun…
Forum Thread: Headshot ZD (by NANOO COMPANY Inc.)
---
Hero Hunters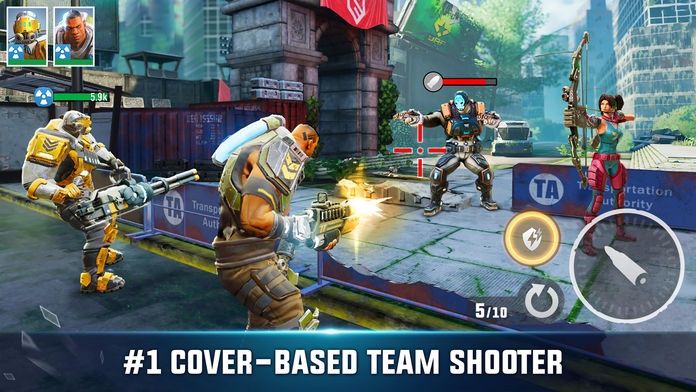 iTunes Description
Build a Powerful Hero Team! Play the #1 Team Based RPG Shooting Game!

Join friends for incredible Hero battles. Over 40 Heroes to recruit and play with!

Play the Campaign Mode and take on Kurtz's Army, join friends in epic Co-op Missions, compete world-wide in Real-time Online PvP Battles, or participate in Daily Events, Gauntlet Mode and Boss Raids!
Forum Thread: Hero Hunters (by Hothead Games)
---
Imperial Ambition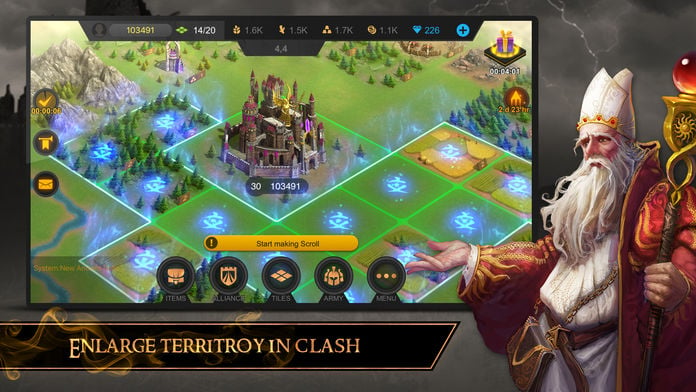 iTunes Description
Imperial Ambition is another brand new war strategy game developed by Haypi since the release of Haypi Kingdom in 2008. With novel game rules, diverse occupation gameplay and free sandbox strategy, Imperial Ambition,the elaborately designed next-gen magic strategy game,brings SLG into a new 3.0 era. This game pioneers Kingdom War, allowing all players to strive and conquer for hegemony in a world map, which explains why ONLY in Imperial Ambition you can fight fierce battles with other large legions.

Centuries after the battle against the Dark Dragon, evil rumors swept through the races. "When the Dark Dragon awake, the magic world will break." Conflicts arises which leads the peace and order fallen to pieces. Human, Orcs, Elf, Dwarf, Revenant. The extremists from every race forge their armies and rise in revolt. Sieges! Invasions! Clashes! Wars! Everywhen and everywhere! Your majesty, will you be the savior of our world?
Forum Thread: Imperial Ambition (By Haypi Inc)
---
Just Freeskiing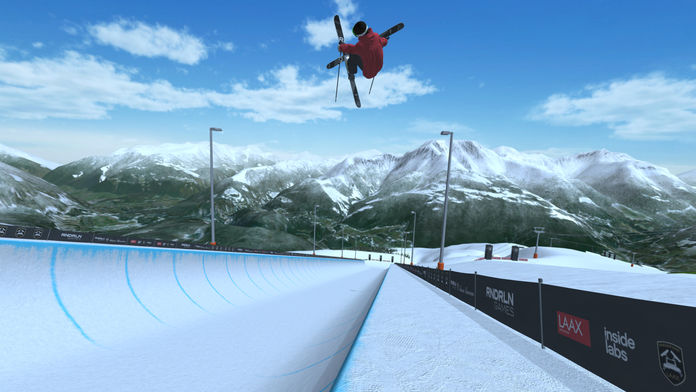 iTunes Description
Just Freeskiing is a highly authentic freeski simulation with sheer endless possibilities to tweak (3D Touch), style and combine realistic tricks!

The numerous Slopestyle, Halfpipe, Big-Air, Jibbing (Rails, Boxes) and Backcountry challenge locations are covering a huge variety of freeskiing. The game features a powerful yet simple steering technology with supportive in-game tutorials and simple buttons for beginners and advanced possibilities (2x taps, swipes, etc.) as well as enhancements (Grab-Trick-Packages) for Pro's.

Summarized, the aim of the game is to beat the world's best scores and to master given challenges in order to improve your overall skiing skills. Let's go and give it a try !!
Forum Thread: Just Freeskiing (by Randerline GmbH)
---
Kuros Classic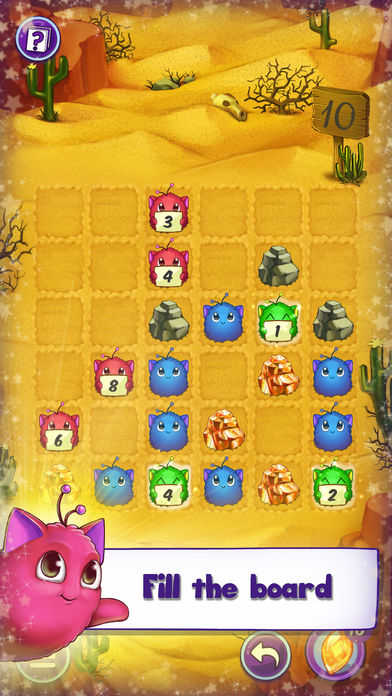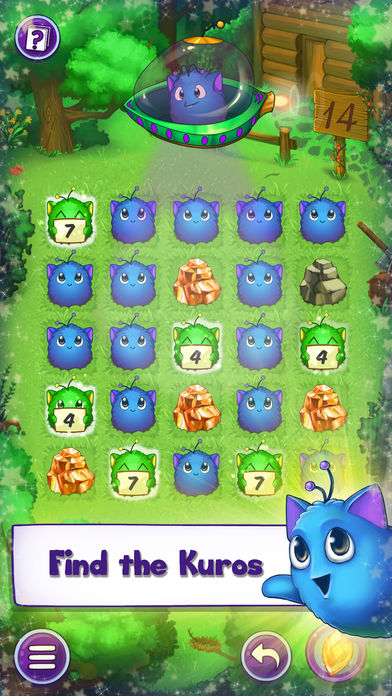 iTunes Description
Start playing Kuros Classic today, a New and Unique Puzzle game – use your Logic to find all Kuros from around the world!

Kuros Classic is played on a squared grid where some of the cells have Red Kuros with numbers. Each cell has to be filled by either a Kuros (TAP once) or a rock (TAP twice). The goal is to find out how to fill the whole grid following some simple rules to save the lost Kuros!

Just follow these simple rules and tips to find out which cells should have Kuros and which ones rocks in order to fill the board correctly and complete the level.
Forum Thread: Kuros Classic (by MyBox Game Studio)
---
Lord of Dice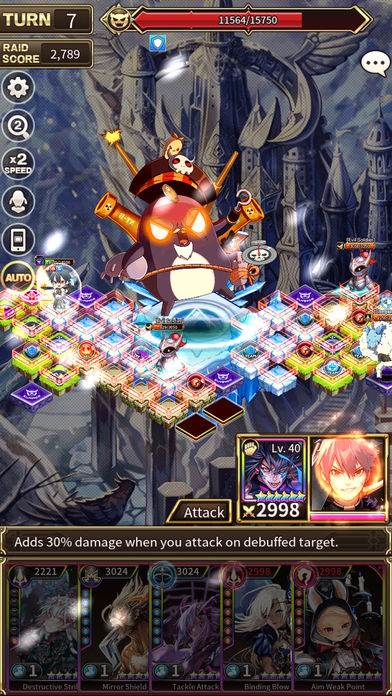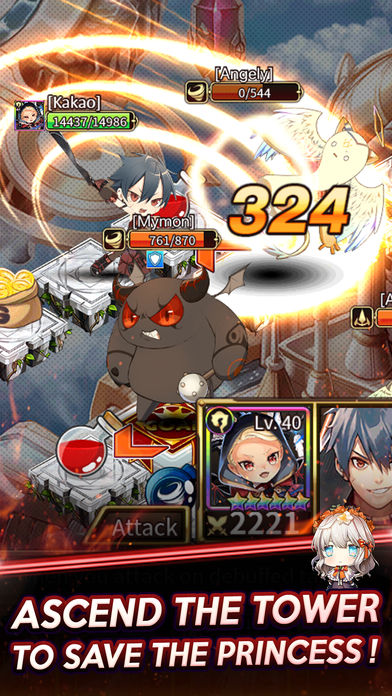 iTunes Description
* Strategic Anime RPG with Hero Collection and Dice Mechanics!
* Adventure through the Sealed Infinity Tower!
* Choose & Customize Master with Unique Outfits and Special Skills!
– With Stunning Visuals and Power, Overwhelm Your Enemies!
* Collect Over 200 Unique Dicers and Build the Strongest Team!
– Evolve & Awaken Your Dicers to Lead You to Victory!
* New Battle Style Awaits You! Be Prepared for Dice Battles with Strategy!
* From the Solo-play to Multi Battles, Conquer Endless Hordes of Enemies on your Journey!
– Compete for Higher Ranks in the Real-time PvP!
– Battle Alongside Friends in Co-op Boss Raids!
Forum Thread: Lord of Dice (by Kakao Games Corp.)
---
Mad Skills BMX 2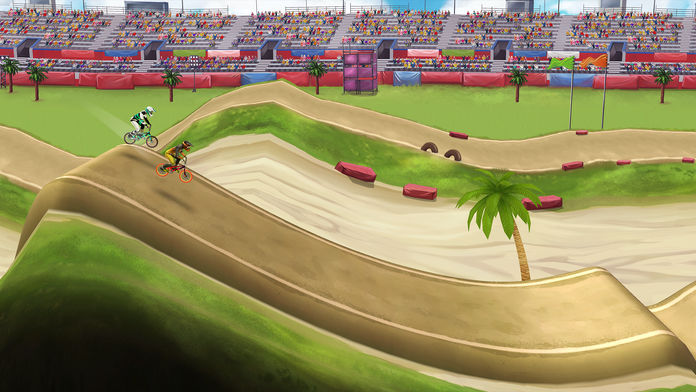 iTunes Description
Mad Skills BMX 2 has finally arrived! See for yourself why Mad Skills games have been installed more than 40 million times worldwide, by action sports enthusiasts, professional athletes, and casual gamers alike. This is side-scrolling racing action as you've never experienced it, racing against people from across the globe on carefully designed tracks that will challenge your skills and — sometimes — your sanity.

Mad Skills BMX 2 will get major developer support, ensuring tons of meaningful updates in the weeks, months, and years to come. We already have additional game modes in the works!
Forum Thread: Mad Skills BMX 2 (by Turborilla)
---
Magic Golf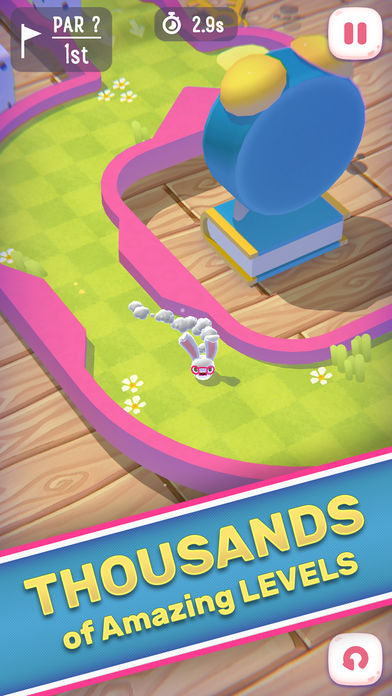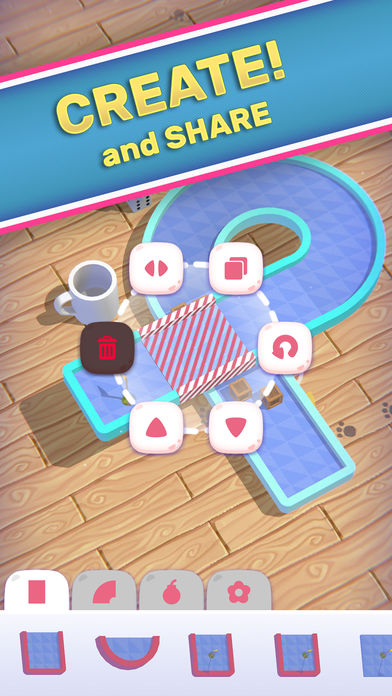 iTunes Description
Mini Golf like you never played before! Thousands of crazy courses are waiting for you. And once you're ready for something else, start creating your own and share them with the world! Don't forget to upgrade your character with tons of wacky accessories. And most importantly, have fun!

– PLAY thousands of player created courses
– COMPLETE challenging goals on each course
– CREATE and SHARE your own courses
– CUSTOMIZE your character with awesome acessories
– COMPETE with your friends in daily tournaments
Forum Thread: Magic Golf (by Qwiboo)
---
Match Dice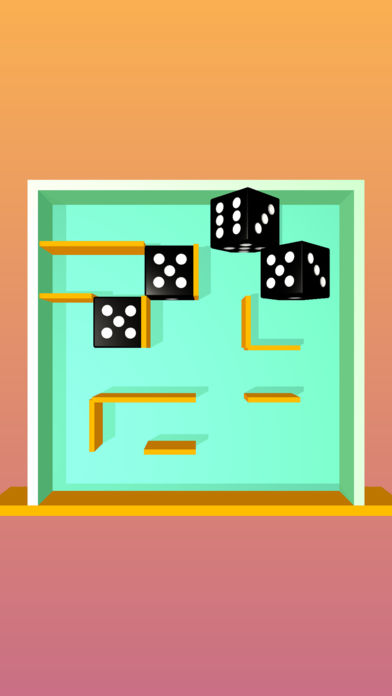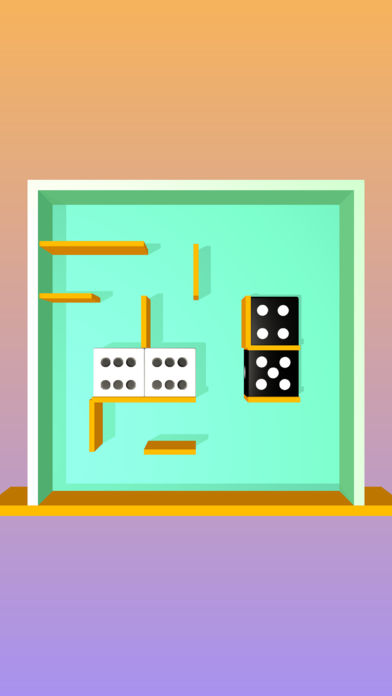 iTunes Description
Pure, Unique and Relaxed!

It looks simple, but it will burn your brain!
100 Levels in every world. You can unlock more. Big world's big levels will be harder.

Though there are many puzzles, but "Match Dice" is unique,original and high quality.
"Match Dice" use mini 3D design. It is easy to learn: Roll same dices together. It will take your lots of time.
Forum Thread: Match Dice (by Xi You Di Wang)
---
Nova Empire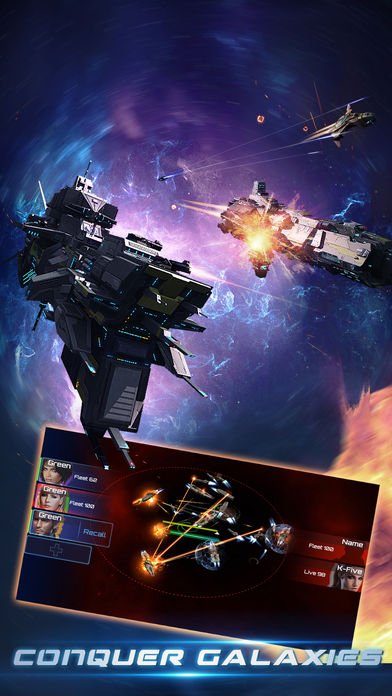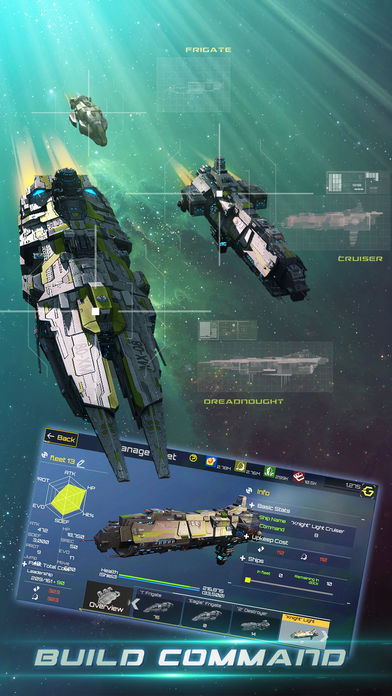 iTunes Description
Enter an epic battle for conquest of the galaxy with players around the world! An action-packed, next generation online space strategy experience!

Welcome to Nova Empire, a next generation strategy game. Get your fleets ready and fight for glory!
Forum Thread: Nova Empire (by GameBear Tech)
---
Nova Slash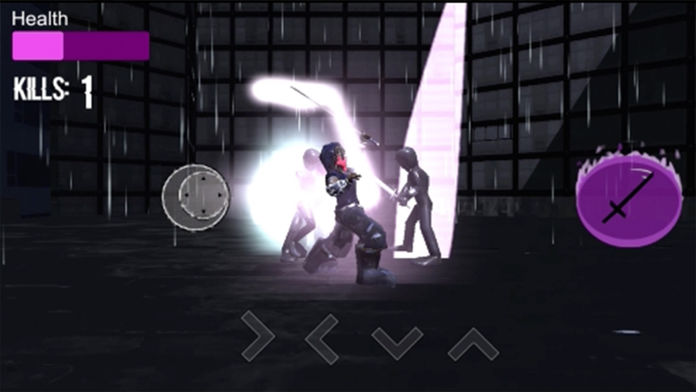 iTunes Description
You play as a rogue government experiment named Noven, who has just been infused with the power of a dying star. Becoming one with the star gave Noven incredible powers, while also giving him speed, agility, and the ability to emit radiation from his body! Considered highly dangerous by his government, Noven has escaped into the city where he hopes to find refuge, but his government has already sent assassins to neutralize him.
Forum Thread: Nova Slash (by Icuzo LLC)
---
Onmyoji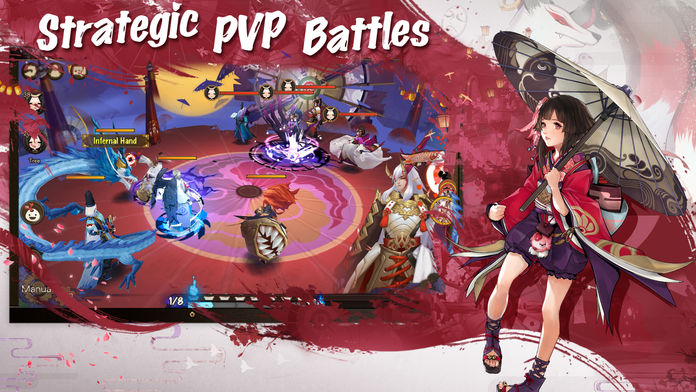 iTunes Description
In a time when demons and humans coexisted… Evil spirits from the underworld have begun a quest for power, strength, and dominance. The balance between the two worlds is now in jeopardy.

Fortunately, there's a group of gifted humans who can read the stars and draw amulets. They have the power to connect the two worlds, and even tame the spirits. They are willing to lay everything on the line to maintain peace and order between the two worlds. They are known as Onmyoji.

The gate to this magical world of spirits and beauty will now open for you…
Forum Thread: Onmyoji (by NetEase Games)
---
PAKO 2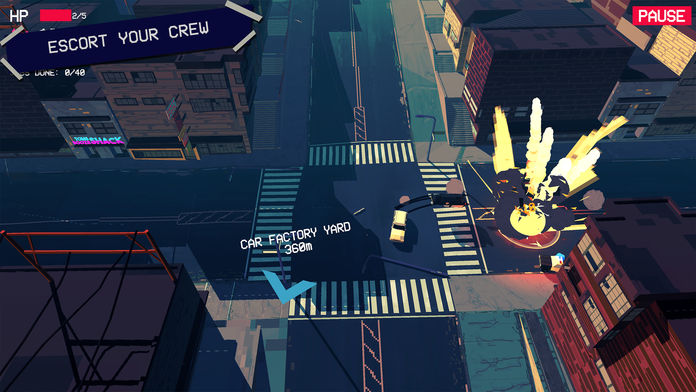 iTunes Description
PAKO 2 is an arcade driving game where you work as a getaway driver. Pick up your crew from heist spot, escort them to safety in dramatic chase against the cops, repeat and compete in the leaderboards! Every run gains you money which can be used to buy new rides and locations. Get in, get out, get paid!

FEATURES
– Absolutely NO in-app purchases or ads
– Easy controls!
– Pick up crew members and escort them to safety
– Vast handcrafted levels full of detail
– Drive-by shooting action
– Huge arsenal of cars to buy
– Various guns and special perk items
– Electro soundtrack by DKSTR
– Leaderboards to compete
– Achievements
Forum Thread: PAKO 2 (by Tree Men Games)
---
Run Gun Sports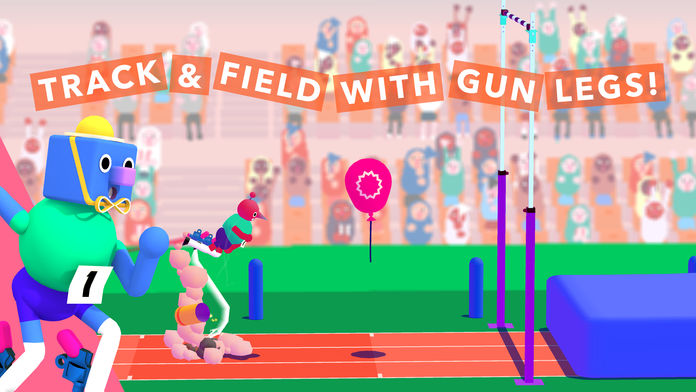 iTunes Description
Are you faster than a speeding bullet?
Sports are better when you have gun legs. Run faster! Jump higher! Shoot for the gold!

Attaching guns to your legs has revolutionized track and field competition forever! The recoil from your gun legs will send you flying over the running track. Pulverize those world records! Experiment with using the bazooka legs and fly even higher!

In RUN GUN SPORTS you travel the world competing in track and field championships. Barcelona, Atlanta, Osaka, Athens. Can you beat them all?
Forum Thread: Run Gun Sports (by Not My Jeans)
---
Scary Jack: Wild West Shooter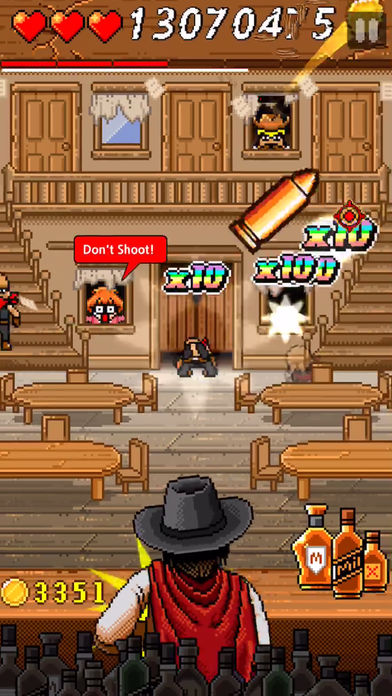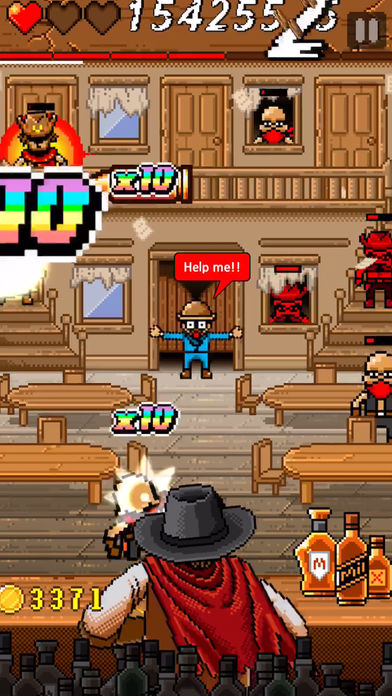 iTunes Description
Wild Wild West!

Jack with the best bounty!

Bounty hunters gather to catch him!

Destroy the crowded enemies and set up the best bounty record once again!

** How to play: It's easy! Just kill the enemy! **

But never! You should not shoot hostages!
Forum Thread: Scary Jack: wild west shooter (by young ho kim)
---
StarONE: Origins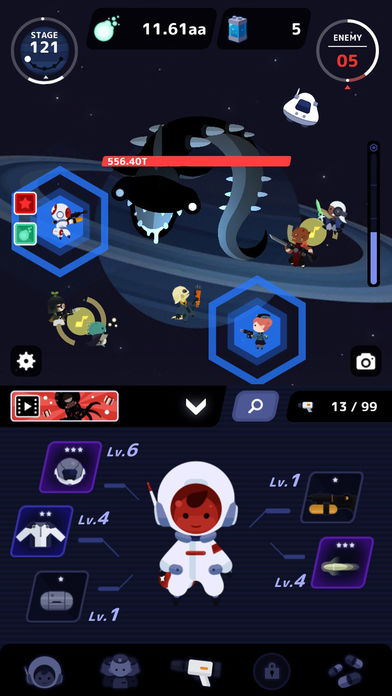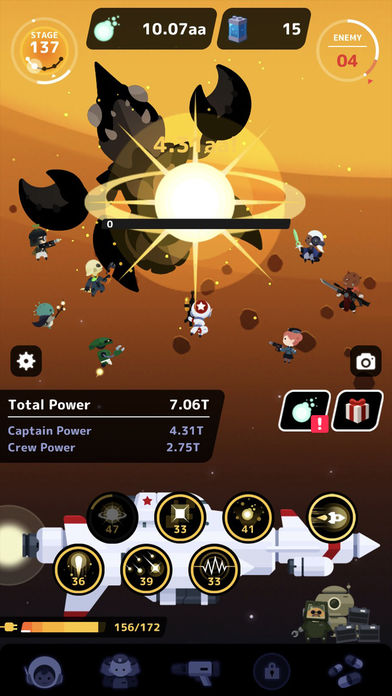 iTunes Description
Casual Tap & Idle Game … in Space!

——–
In the distant future, in a galaxy far, far away…

You are Captain ONE. You board your Mothership.

Your trusty Crew beside you –

Your adventure starts now! Fend through waves of unknown beings blocking your path to saving the Universe. As Space is VAST: 3000 levels+ vast!
Forum Thread: StarONE : Origins (by Marumittu)
---
Tap Away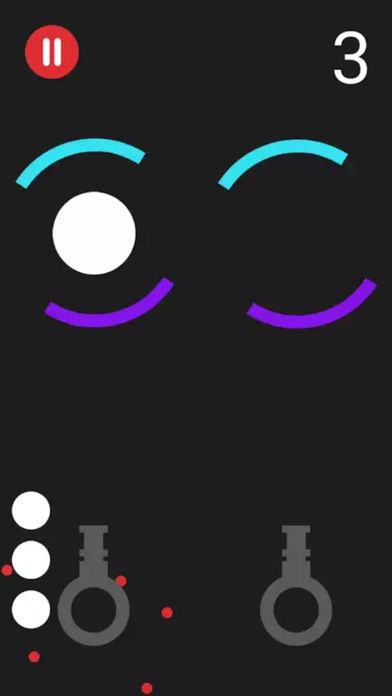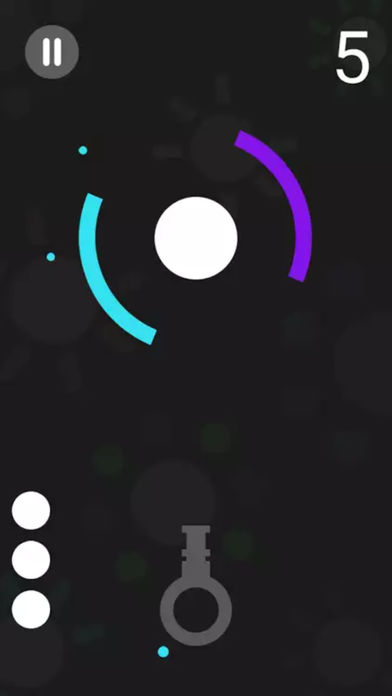 iTunes Description
The core is being blocked by spinning defences. To get points, use your cannon to shoot the core at the right time without hitting the defence.
Forum Thread: Tap Away (By Clickteam)
---
Tap Hina Logic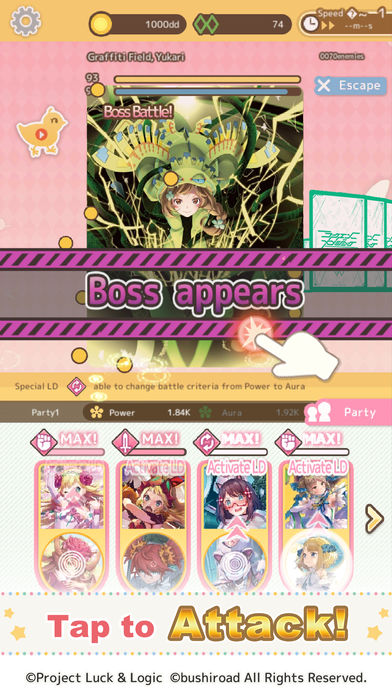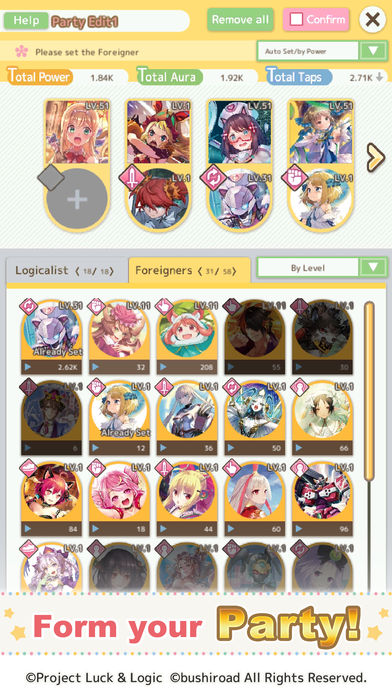 iTunes Description
"Tap" the cute animated characters!
"Tap" to enhance or Trance the Logicalists and Foreigners!!
"Tap" to form the strongest party from Hina Logic and Luck & Logic!!!

A whole new world unfolds featuring characters from the TCG, "Luck & Logic"! Join Tamaki, Yukari, Chloe, Mana, Veronica, Ashley, Aoi, Nina, Sena, Mejiko, Sieghard, Giselle, Lion, Mahiro, Yayoi, and Yuko as you Trance with them!

A game world which you can explore with simple "taps".
A new entertainment experience for the fans of Luck & Logic and Hina Logic.
Forum Thread: Tap Hina Logic (by Bushiroad International)
---
Tapt 2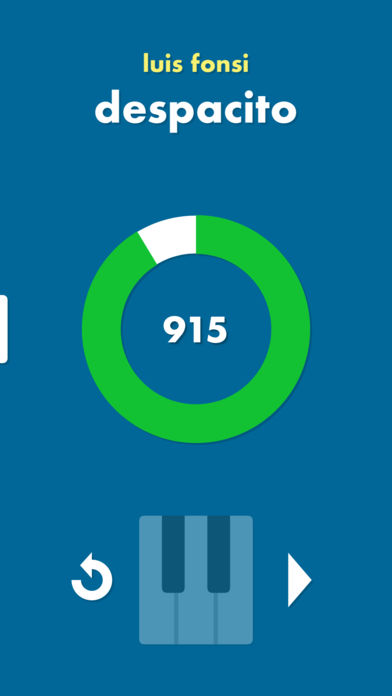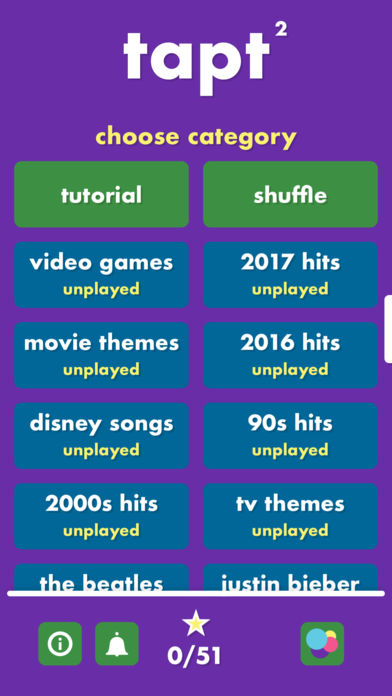 iTunes Description
Tapt 2 is here! It's a musical memory game, which test your ability to remember your favourite songs. Try to play them well enough to earn stars, and see how many perfect songs you can manage.

Tapt 2 has tonnes of new features and improvements from the original, including better sounds, two-part harmonies, an all-new user interface, new and longer songs, and tonnes more!
Forum Thread: Tapt 2 (by Stephen Coyle)
---
Tri Breaker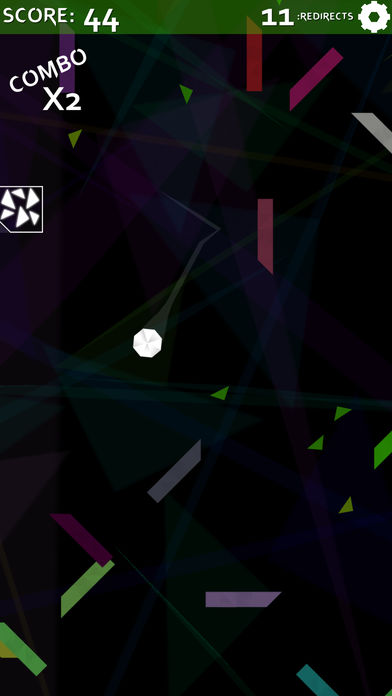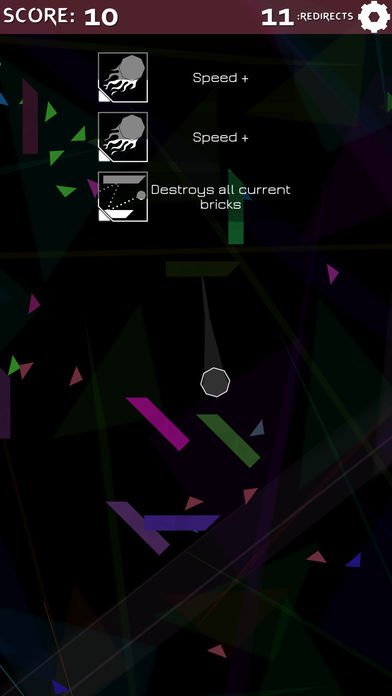 iTunes Description
Introducing Tri Breaker a brick breaker game with a new twist. Your finger is the paddle and the bricks never stop coming. Simple and minimal gameplay that everyone can enjoy, but hard to master for those who love a challenge.
Forum Thread: Tri Breaker (by Nicholas De La Rosa)
---
Umbra: Amulet of Light AR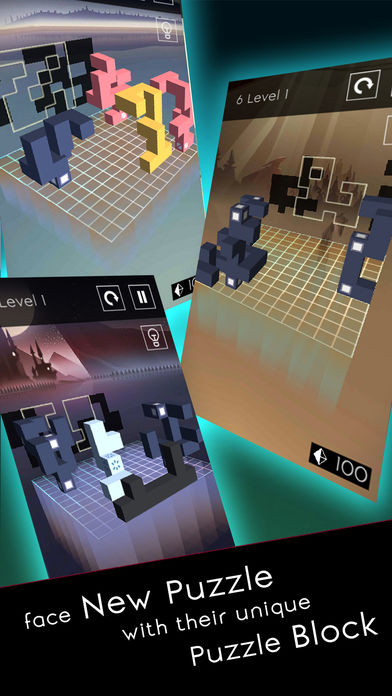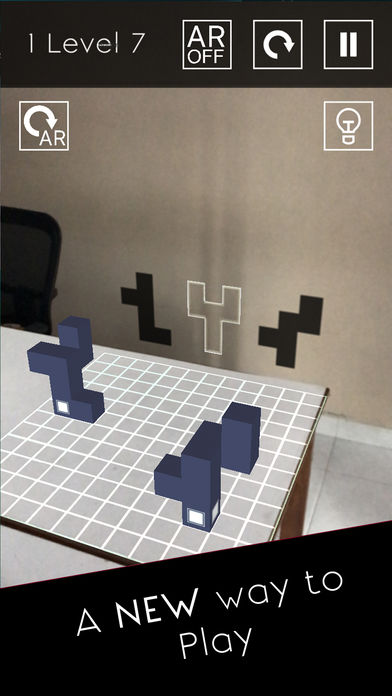 iTunes Description
This world is kept at balance thanks to the mysterious shadow blocks, but a dark and powerful wizard cast a spell and scattered many of the various shadowbox formations that kept the shadow at bay.

You have been chosen as the owner of the amulet to restore the balance between light and darkness.
As the amulet owner only you can control the shadowbox blocks and return them to their original state to bring balance back to our world.

Umbra is a simple and addictive 3D AR puzzle game. The goal is to match the shadow cast by the block to make a specific pattern. Players must use both their logic and creativity to analyze the 3D shape and match it with the pattern provided. A challenging brain game for everyone.
Forum Thread: Umbra: Amulet of Light AR (by Niji Games)
---
Unicycle Hero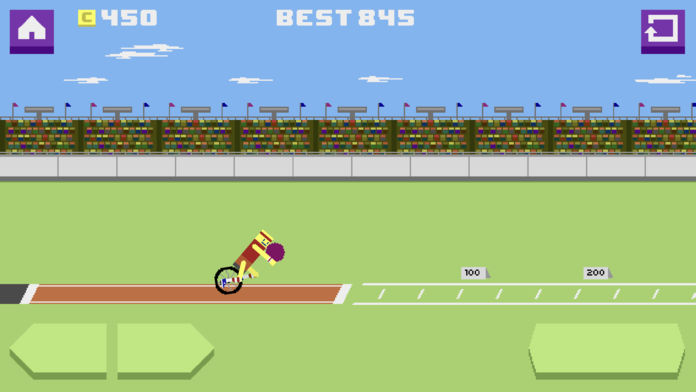 iTunes Description
Finally, your dream of balancing on a unicycle and hurling heavy objects HAS COME TRUE.

– More than SEVEN individual Olympic-style events! (there are eight.)
– Compete in Career Mode for the global high score.
– Near-professional sports commentators.
– Improve your skills with "enhancements."
– Become a unicycling, object-tossing, world champion.
Forum Thread: Unicycle Hero (by Unept)
---
125 Balls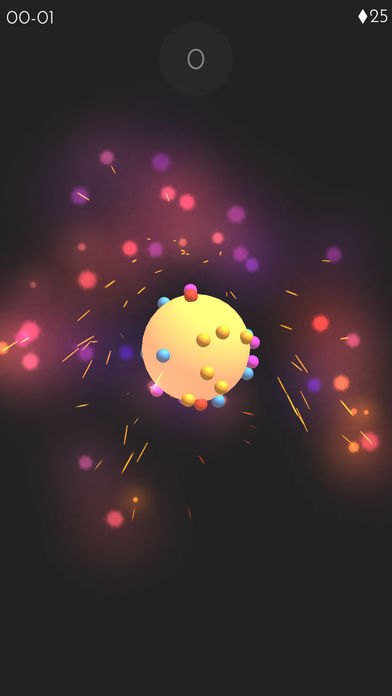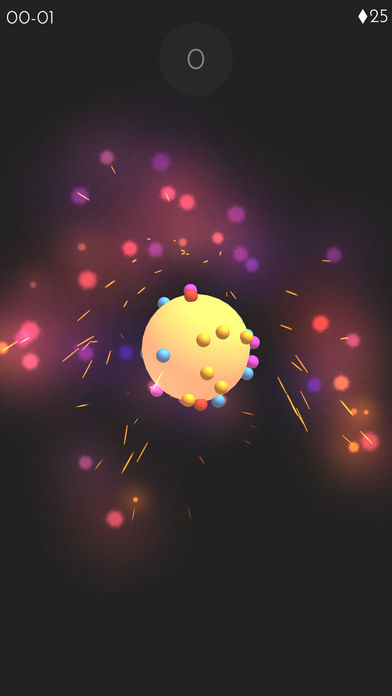 iTunes Description
"125 Balls" is a 3D arcade and puzzle game.
It is mini, beautiful and addictive.

Easy to learn: shoot balls to the planet while don't hit other balls.
Hard to master: it is from developer of "99.99%" and it is only for torturing yourself!

Can you challenge 125 balls?

Please support fresh, unique and original game. Thank you.
Forum Thread: 125 Balls (by YINJIAN LI)
---