Earlier this month we wrote about a significant update to Super Evil Megacorp's mobile MOBA, Vainglory (Free) . Version 2.12 was slated to significantly revamp the way skins were unlocked in-game as well as update a variety of other facets of the game. Now, Version 2.12 has finally hit, and with it, the launch of the long awaited 5v5 mode to all Golden Ticket holders.
For folks unfamiliar with the Golden Ticket mechanic, Golden Tickets were a random prize that could be awarded in chests that players earn in-game by completing quests. Golden Tickets were also offered as part of ICE bundles, but that generated its own kind of controversy (which needed to be addressed by the developers). Anyways, individuals that won a Golden Ticket had a greater chance to win a lottery ticket to get entered into 5v5 play early.
Now, with Version 2.12, 5v5 mode is now available to all Golden Ticket holders, meaning that if you have a Ticket, you don't have to wait anymore for a lottery opportunity to get in. With 5v5 mode, Super Evil Megacorp has debuted a whole new, much larger map with additional lanes, jungle enemies and new tactics to play.
Additional welcome changes in 2.12 include iPhone  X optimization, a free camera toggle, and new in-game communication options. Of course, heroes have also been re-optimized for both 3v3 and 5v5 gameplay.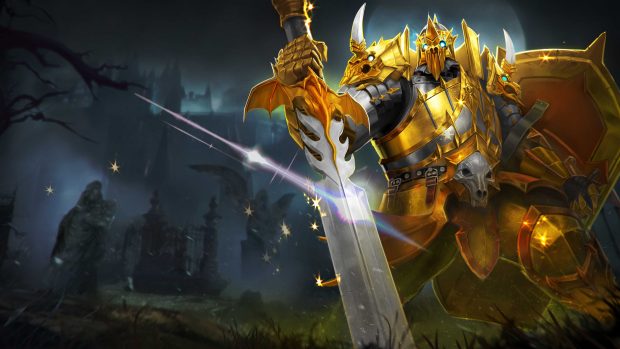 I haven't had the opportunity to check out 5v5 but now that it's available for all Golden Ticket holders, I'm sure it won't be long now until it releases for everyone next month in the much anticipated Version 3.0 update. Meanwhile, if you have a Golden Ticket, consider yourself lucky that you get to check out the new mode early. For additional information on the new update, check out the release notes.