Disney senior vice president Kyle Laughlin announced today that his company will be pursuing game development relationships with four established mobile partners. This may seem like quite a sharp turn for some fans hoping to see further console and PC related titles but it makes a lot of sense to put eggs in a basket as versatile and successful as the mobile platform. Venture Beat's Dean Takahashi broke the story earlier today.
The game titles have not yet been announced but the big 4 to take the helm on each of these Disney franchises have been. RPG maker PerBlue, Franchise game veteran Ludia, and celebrity game heavy weight Glu have all been tapped. Of course any list of the usual mobile suspects would feel incomplete if Gameloft wasn't in mix, but they are and we have a surprisingly diverse roster of developers that all have a very specific area of expertise. These devs are responsible for a whole lot of chart topping games. Glu's Design Store (Free) still has 8.7 million daily active users despite being released over a year ago. Gameloft's Sonic Runners ($2.99) garnered a "best original Sonic game on mobile" from our own Shaun Musgrave. Gameloft's current Disney title, Disney Magic Kingdoms (Free) is still soaring high on the charts. Other games you might see climbing are Ludia's Jurassic World: The Game (Free) and Glu's Kim Kardasian: Hollywood (Free).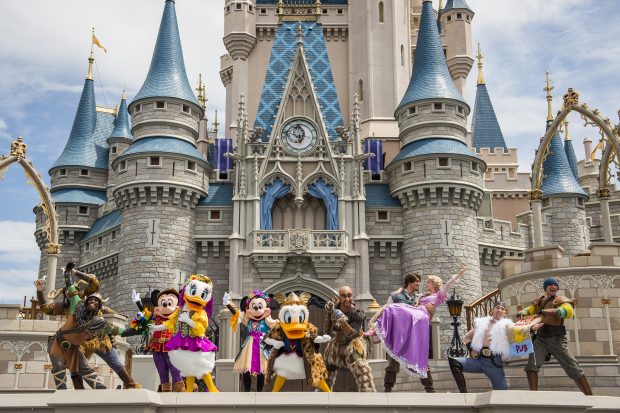 What this line up tells us is that there is very likely going to be a panoply of options for Disney fans who aren't PC or console gamers. With the closure of titles like Marvel Heroes and Disney Infinity, we are less likely to see much diversity on those platforms. Of course Kingdom Hearts is going to continue to be a juggernaut. For folks hoping to see replacements for the less successful games, time and patience may be the only writing they receive on the wall today. Even though we aren't seeing Disney step boldly out in multiple platform directions today I think this bodes really well for everyone. They are showing a commitment to working with "partners that have had success before" according to Laughlin and I would whole heartedly agree. We are going to see less work from unproven game studios and that means higher quality games and the better the games are, the more Disney will be willing to branch out in the future. Disney may not have an iron in every fire, but these ones are bound to light up their sales figures and propel their game business in a great trajectory.