Hello and welcome to the first Out Now post of 2018! You'll have to excuse a lack of one of these posts for the past two weeks, the App Store was shut down from December 23rd to the 27th for the holidays, which meant that the week of the unfreezing didn't really have many new releases, at least not enough to do a roundup of. There were a bit more new games this past week, though still not a ton, but the real issue was that both myself and Eli were out of town for the Hi-Rez Expo 2018. Well, things are mostly back to normal this week. It's still a little slow in terms of new releases but there's some good stuff out on this week's list and I've also gone back for those two weeks we missed and included anything that looked interesting that we didn't already cover previously. So check out the full list of new games below and as always let us know what you'll be picking up this week!
Update: Latecomer Rusty Lake Paradise has been added to the list!
---
Asteroid Asteroid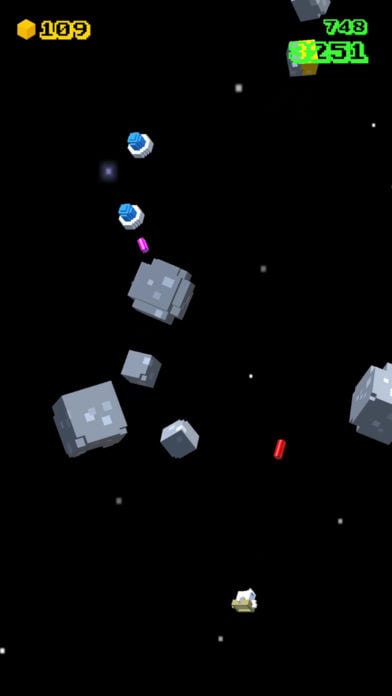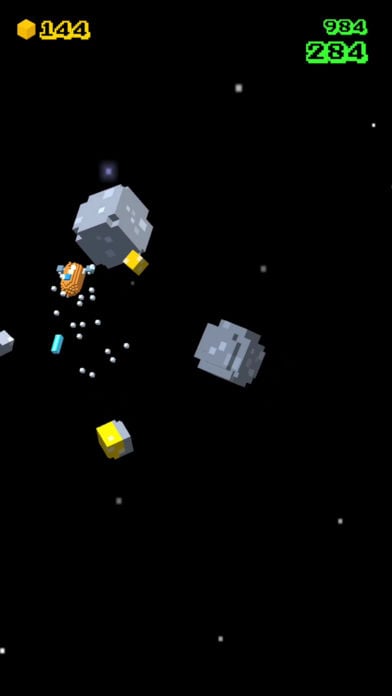 iTunes Description
Blast Asteroids! Wave after wave, the asteroids keep coming. More and more asteroids. LOOKOUT! UFO's are chasing you. Shoot them before they shoot you.

Your skills will be tested. How long will you survive in the asteroid field?

Asteroid Asteroid is a casual, arcade-style space shooter.
Forum Thread: Asteroid Asteroid (by Potato Toot LLC)
---
Beyond Helios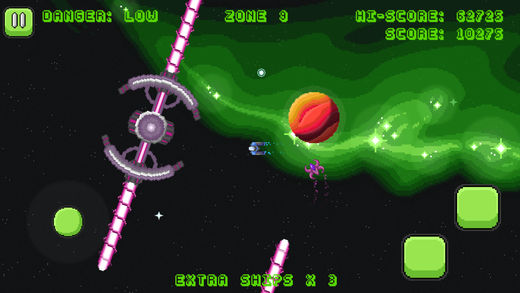 iTunes Description
Beyond Helios is a modern take on the retro space shooters found in arcades long ago. Your goal is to clear as many of the randomly generated battlefields as possible before all the ships in your squadron are taken out. A new battlefield is generated after each one you clear, so the game goes on as long as you can survive, but be careful the battles get more chaotic and dangerous as you progress. Completing zones earns you gems which you can use to buy effects and upgrades for your ship, allowing you to go even farther and keep increasing your high score!
Forum Thread: Beyond Helios (by Dylan Buchheim)
---
Blobout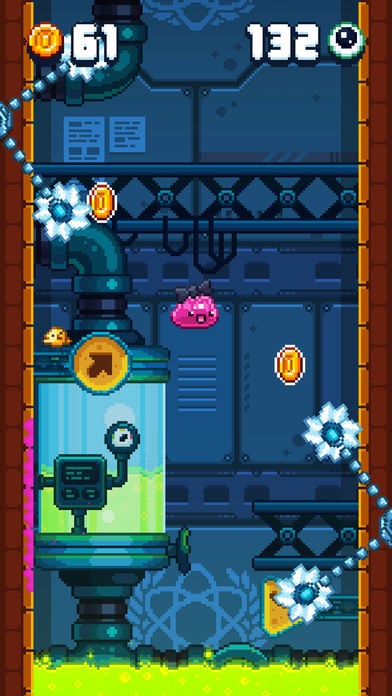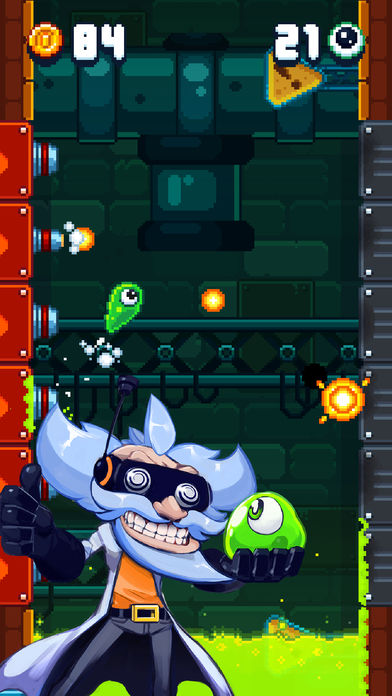 iTunes Description
Jump your Blob out of the mad scientist's insane tower of tricks in Blobout, the insanely hard and addicting endless platformer!

Test yourself in the endless jumping action and challenge your friends on the leaderboards. Walljump, avoid hard traps and keep jumping to survive through the nearly impossible platformer.
Forum Thread: Blobout (by KIDE)
---
Bridge.io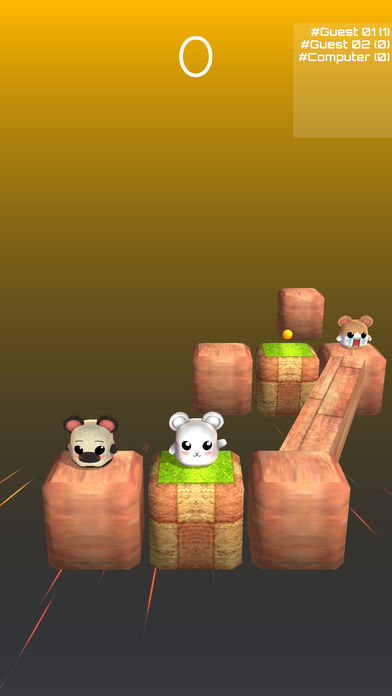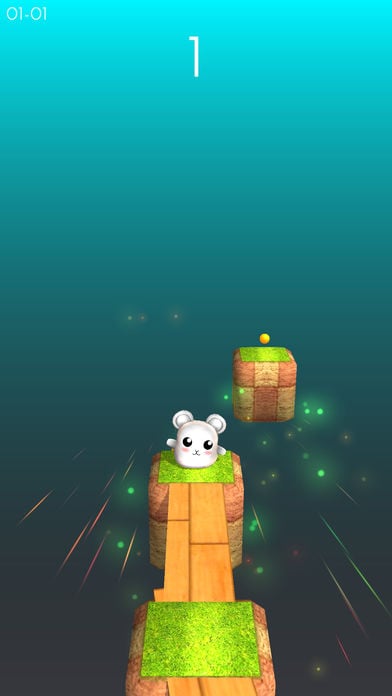 iTunes Description
"Bridge.io" includes real-time multiplayer challenge and single player adventure levels.
"Bridge.io" is easy to learn, hard to master. It only needs one tap to play.

When you are playing, you can earn coins to unlock more characters.

Thanks for playing.
Forum Thread: Bridge.io (by Xi You Di Wang)
---
Dresden Files Co-Op Card Game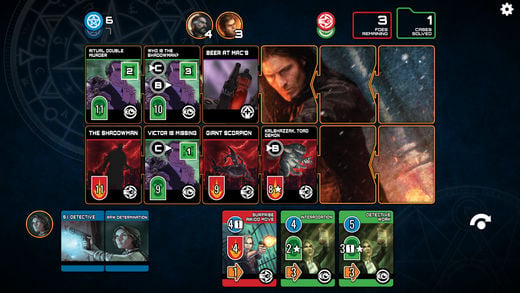 iTunes Description
Play Harry Dresden and his friends as they take on the cases from the bestselling Dresden Files novels in the ultimate what-if scenario—what if Harry was on the scene with allies who weren't there in the original story? The core game includes Harry, Murphy, Susan, Michael, and the Alphas and plays through the first five novels as well as Side Jobs, a random scenario generator based on the short story collection of the same name. Designs are already well underway for expansions featuring more series characters and more novels.
Forum Thread: Dresden Files Co-op Card Game (by Hidden Achievement LLC)
---
Duper Bros!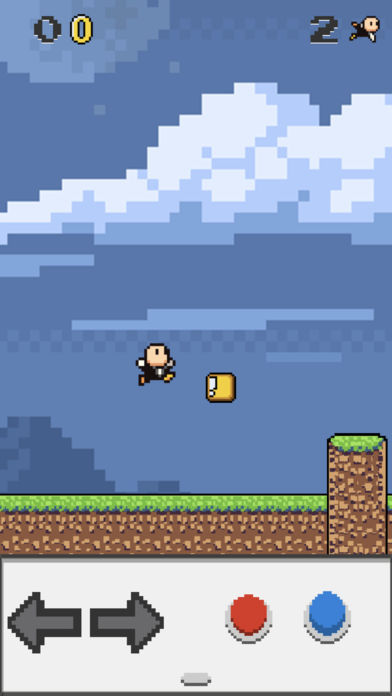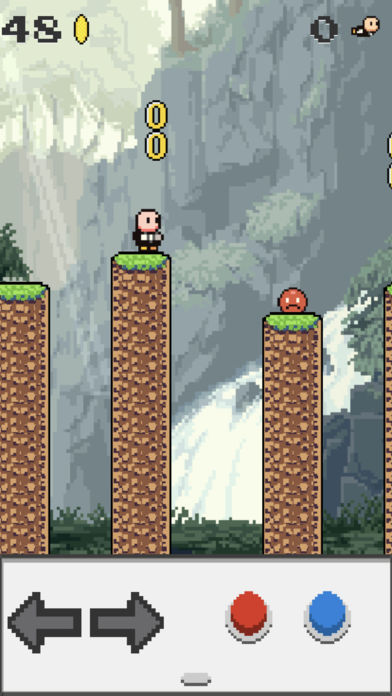 iTunes Description
Duper Bros is a pixel-based platformer game packed with stunning 8-bit graphics for your iPhone & iPad.

Gain lifes & power ups by hitting the magic boxes, collecting coins, herbs and other magical items.
But be careful of the monster enemies! Defeat them by jumping, running and throwing balls on their funny faces and save the Pixel World!

Duper Bros is packed with handcrafted pixel-art levels combined with classic adventure tunes.
Controls such jump, hit and run are easy to use from the optimized gamepad, providing a full a classic platformer experience.
Forum Thread: Duper Bros! (by Konstantinos Papadakis)
---
Endless Drive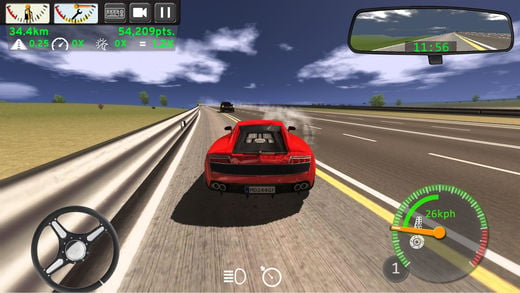 iTunes Description
Endless truly procedural roads across different biomes and beautiful scenarios to experience the joy of driving.

With builtin web radio streaming, realistic physics and a night and day cycle it's up to you how to experience the game, pick a slow and resistant car to have a long, safe and relaxing drive on the freeway across the desert, or grab a supercar, take the first exit and end up on a windy and tight mountain road.
Respect speed limits or escape the police, drive on paved roads or on sand ones, and all while listening to your favourite music.
Forum Thread: Endless Drive (by FrozenPepper)
---
Fling Fighters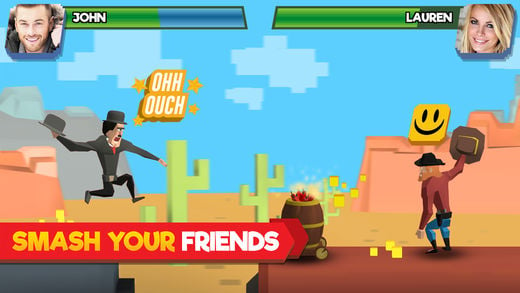 iTunes Description
Fling hard or go home.

There's no other way to conquer the five islands in this ultimate PVP battle arena. Fight against Fling Fighters from all over the world or challenge your friends. Once you conquer all islands, you must defend them to win the season and climb the leaderboards.

Fling Fighters is a fling combat game where you time each attack for maximum effect. You jump and you evade enemy throws. You wait for the right moment to throw your weapon.
Forum Thread: Fling Fighters (By Craneballs)
---
Geometry Dash SubZero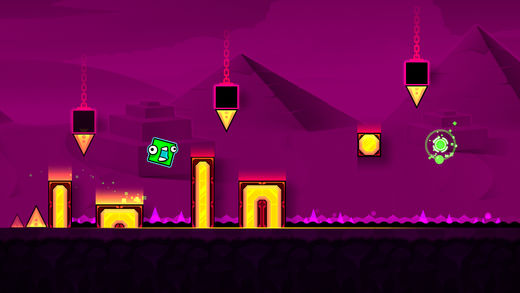 iTunes Description
Geometry Dash is back with a brand new adventure! Jump in, brace yourself, and get ready for a real challenge! This won't be easy…

Game Features
• Rhythm-based Action Platforming!
• Three unique levels with amazing music from MDK, Bossfight and Boom Kitty!
• Unlock unique SubZero icons to customize your character!
• Use practice mode to sharpen your skills!
• Challenge yourself with the near impossible!
Forum Thread: Geometry Dash SubZero (By RobTop Games)
---
Heads Hop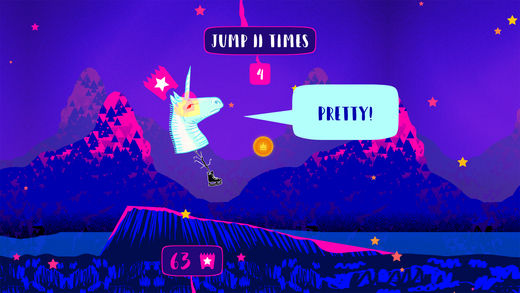 iTunes Description
Heads Hop is a positive and artistic game. Feel good and practice positivity no matter the challenges of life 🙂

– iPhone X ready!
– Keep your Head Hop stay balanced and overcome obstacles!
– Try racing with the 16 different heads! All very artistic and beautiful.
– Free to play.
– Quick, pure and colorful.
– Full of motivation messages.
– Complete the distance, jump and coin objectives to gain more gold coins!
Forum Thread: Heads Hop (by Fineallday Games)
---
HeliHopper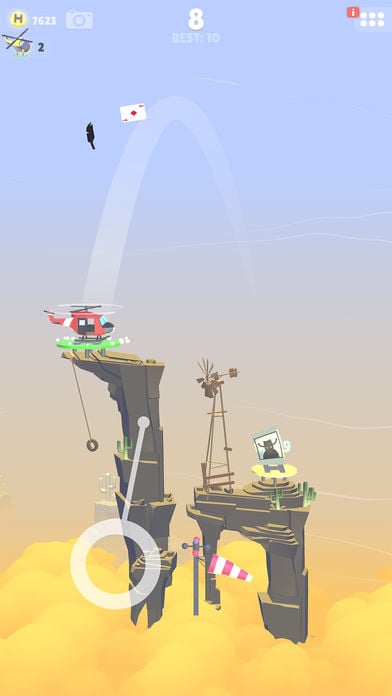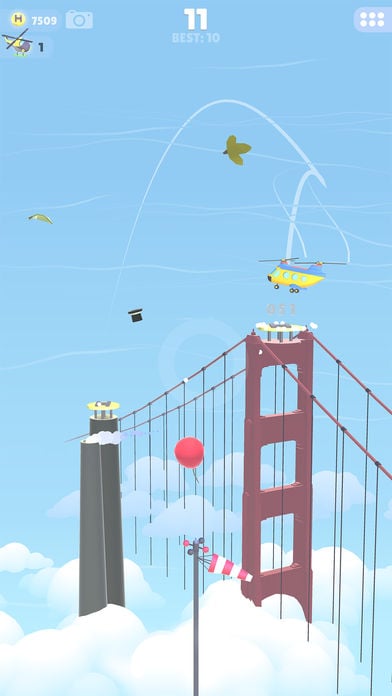 iTunes Description
Helihopper is a fun game where you hop from a helipad to another. Master the helicopter controls and become a master pilot! Pilot your way across the beautiful and colorful world, made for jumping and hopping around!

Complete the missions or try your skills in the endless levels. Earn valuables and invaluable experience to unlock large selection of different helicopters and levels. Everything you do in the game increases your player level, increase it enough and you can unlock even more challenges. Start hopping now!
Forum Thread: HeliHopper (by Oddrok)
---
Hero's 2nd Memory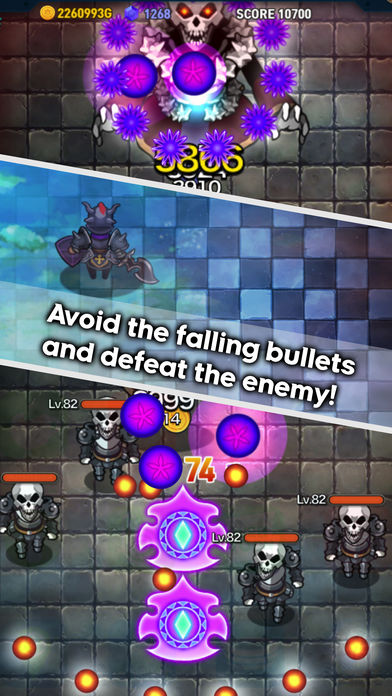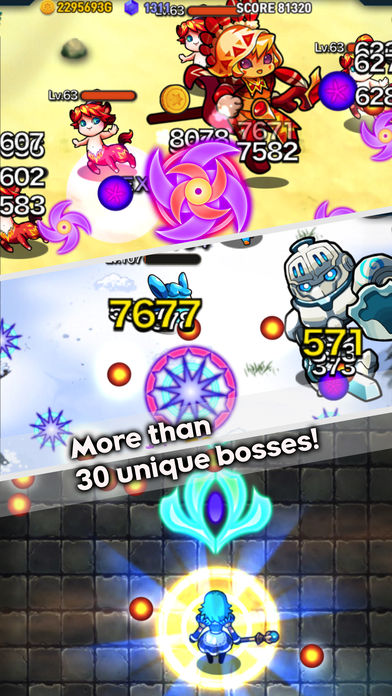 iTunes Description
Shooting RPG! Hero's 2nd Memory (Hero2M)

One day when humans and monsters were living together,
Man and monster started the war in the invasion of the devil who wanted to dominate human
The monster's power grows, and a hero appears to save the human slaves.
The hero has succeeded in bringing down the devil, but he is lost the memory in the curse of the devil.
Where are the heroes ….
Forum Thread: Hero's 2nd Memory (by EastMoon)
---
Kraino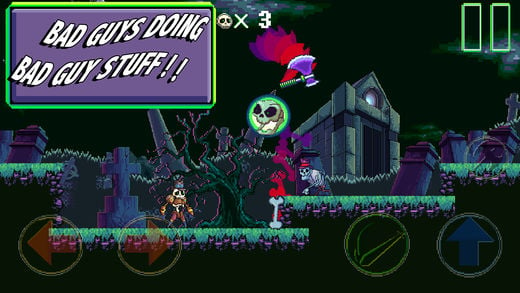 iTunes Description
AXES!! FIREBALLS! SHARP STUFF! BAD GUYS!! A WEREWOLF! ALL THIS IN A KICK IN THE SHORTS ACTION PLATFORMER!! PIXEL ART GALORE!!! YEAH!!!
Forum Thread: Kraino (By Angel Dorantes)
---
Let Them Come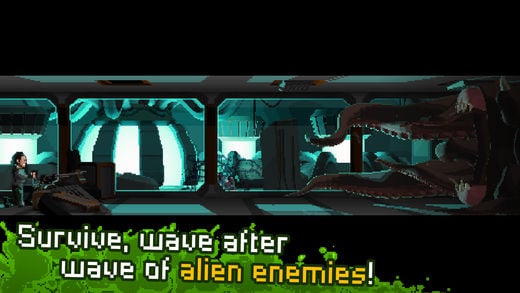 iTunes Description
Mow down waves of alien scum in this pixel style survival mode shooter. You are mercenary gun for hire, Rock Guner, sent on a mission by Infini Corp to take down the alien hordes on a spaceship. As wave after wave of progressively harder enemies ascend on you, will you be able to react fast enough, have the right fire power and the sheer grit and determination it will take to survive?
Forum Thread: Let Them Come (by Versus Evil)
---
Logic Dots 2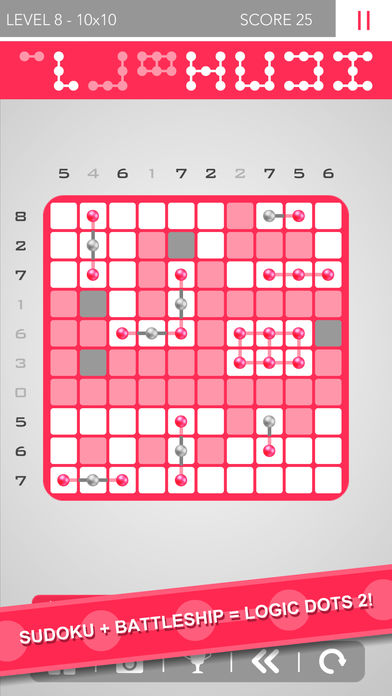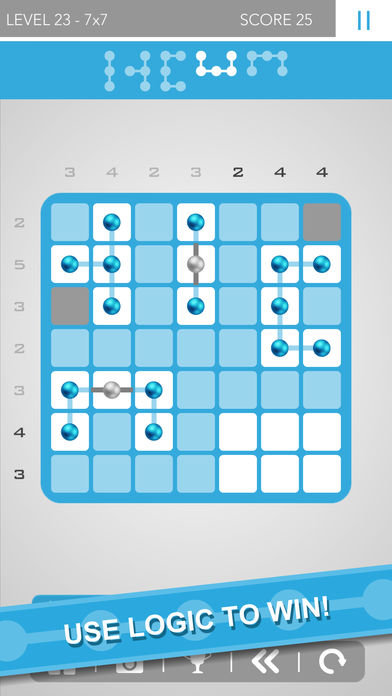 iTunes Description
If you love solving ingenious puzzles, you need Logic Dots 2! A uniquely fantastic combination of Sudoku and Battleship, it's easy, addictive and logical to play. Place dots on the grid to make shapes and solve each puzzle. This award-winning puzzle sequel is simple and logical, but increasingly challenging.

Each brain-twisting Logic Dots 2 puzzle consists of a blank grid surrounded by numbers. Players need to find hidden dot lines and now shapes on the grid, making sure each row and column contains the indicated number of dots. This massively-anticipated sequel builds upon its acclaimed puzzle-board predecessor, the #1 puzzle-board game on the App Store with almost 1 million players in a week – incredible!
Forum Thread: Logic Dots 2 (by Ayopa Games)
---
Matchstick Puzzle 2018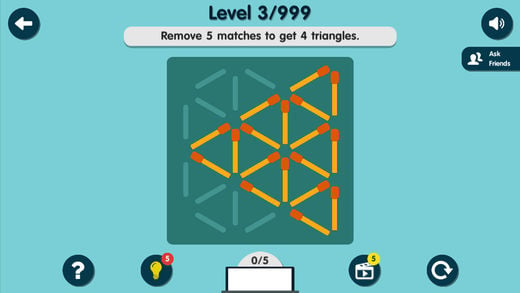 iTunes Description
Game puzzle with Matchstick Puzzle.

Matchstick Puzzle is classic game help you train the brain.
Matchstick Puzzle – addictive and free game.
Matchstick Puzzle is simple to play for all ages.

How to Play:
The rules are simple.
Move, add, or remove matchsticks to create the correct answer. That's it!
This puzzle game has no time limit, so you can stimulate your brain at your own pace.
Forum Thread: Matchstick Puzzle 2018 (By Tien Nguyen)
---
Naval Storm TD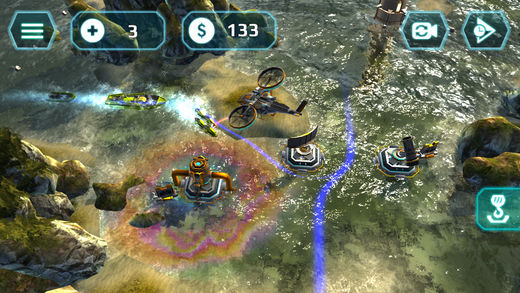 iTunes Description
Admiral! Our naval base is in danger! Get ready to command a naval war and defend the last remaining supply of oil. Entire armies of enemies rush at your island defenses, trying to destroy them by any means necessary. The first and only naval tower defense game that is set in the ocean. To win a sea battle, use your deadly arsenal: turrets, cannons, machine guns, mines, torpedoes and missile launchers. A hybrid of the classic RTS and TD games packed with action and strategy!
Forum Thread: Naval Storm TD (By GameSpire)
---
Nindash: Skull Valley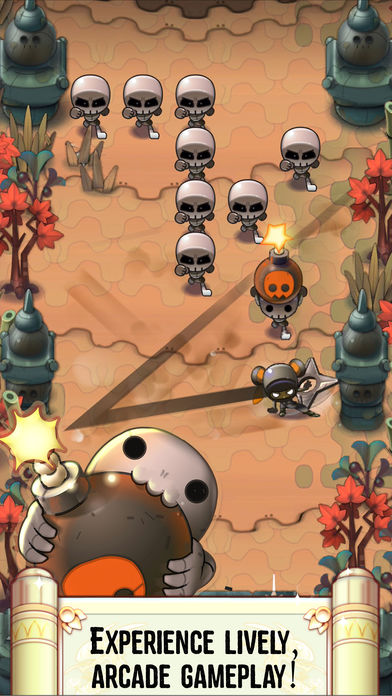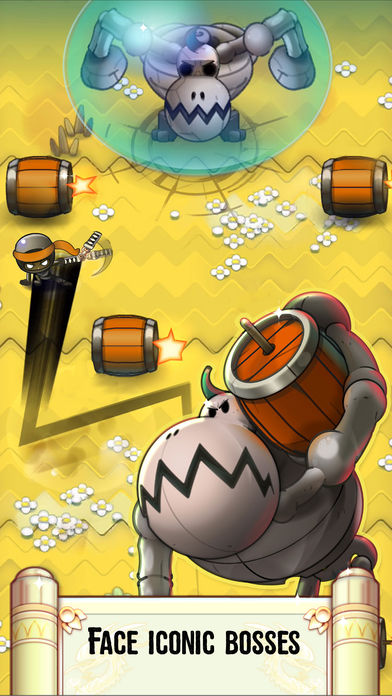 iTunes Description
Play a ninja that must defeat a horde of skeletons in more than 90 frenzied levels. Smash the bones of your enemies with your saber or shuriken in the purest arcade tradition. Perform combo after combo in a race for the high score with your friends or players around the world.
Forum Thread: Nindash: Skull Valley (by Ankama)
---
Overdrive Ninja Shadow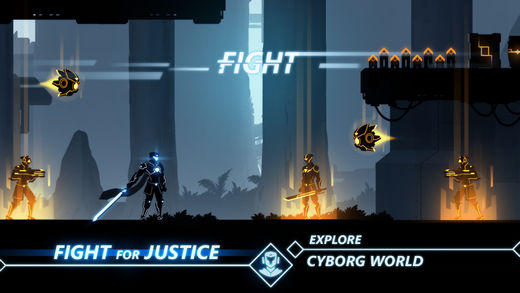 iTunes Description
In the future, a strong, outstanding species is created from the combination of humans, technology and black metal. The government names them "shadow cyborg", and allows every sector to have their own shadow security force (S.E.F), but all of theme have to be controlled by the Headquarter placed in Century city. Everything seems so perfect, til the day Headquarter is under attacked by a Dark Clan. CORE, a senior cyborg soldier discovers the plot too late.

The Lord Commander of S.E.F is hacked, he slays his soldier and replace them by new shadow cyborg generation to take over the government. After the attack, CORE joins the rebel and heads to the city seeking revenge for his comrades and destroying the Dark Clan.

Overdrive is a combination hack n slash and action platformer with many weapons available: sword, buster sword, spear, twin dagger…with unique built-in combos. Starting from the Dark Forest, you will face dangerous enemies and traps. In the fight, use your skill to avoid attack and make extraordinary combos.
Forum Thread: Overdrive Ninja Shadow (by GEM MOBILE)
---
Panic Ball!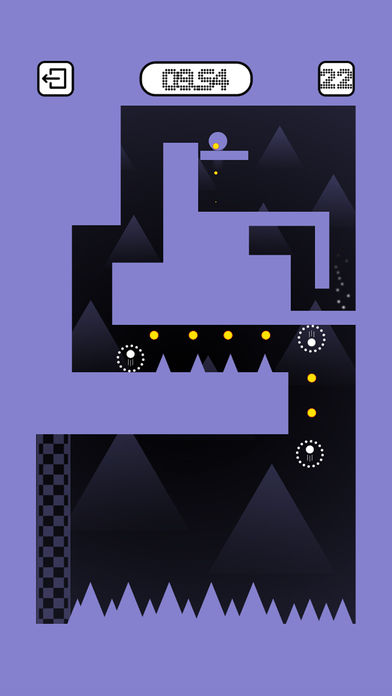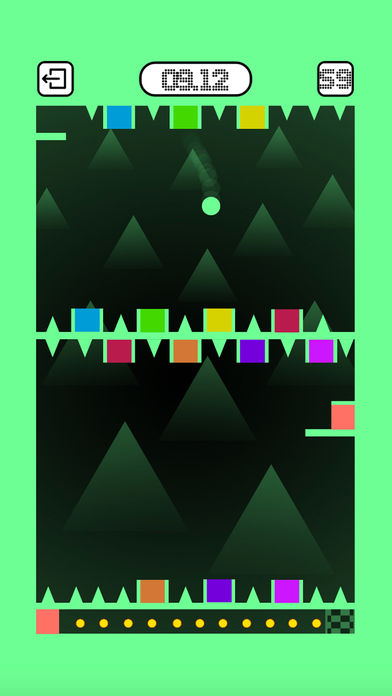 iTunes Description
Jump, dodge, teleport and navigate your way to the finish line before the time runs out!

Panic Ball is a fast paced, addictive game with a retro feel that will have you coming back for more

Enjoy endless mode and compete for the top score, or pit your wits against 100 levels!
Forum Thread: Panic Ball! (by Entity3 Limited)
---
Pathfinder Duels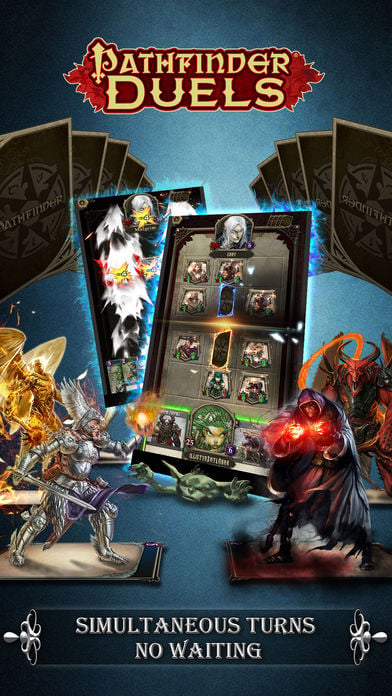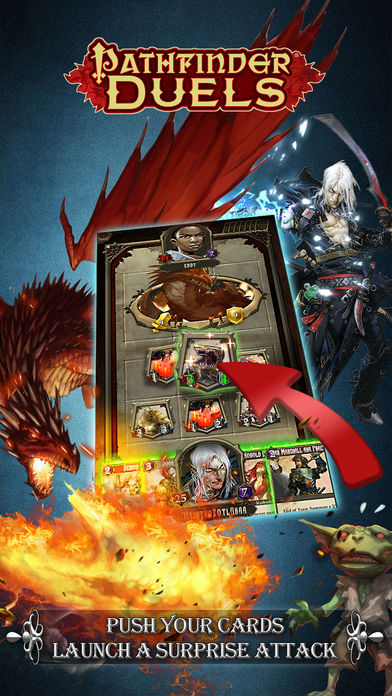 iTunes Description
A Pathfinder Collectible Card Game licensed by Paizo. Start an adventure with your companions in Golarion!

INSTANT SHOWDOWN, INFINITE FUN
Unsheath your cards and ready your spells! In Pathfinder Duels, you must use your wits in a fast-paced, fantasy card game full of deadly creatures and ancient magic. Unleash powerful cards upon your foes as you fight them using the unique simultaneous turn-style battle system. Enjoy a CCG inspired by the Pathfinder Universe. Whether noob or pro, Pathfinder Duels has a spot for you at the table.
Forum Thread: Pathfinder Duels (by 37GAMES)
---
RC Club – AR Motorsports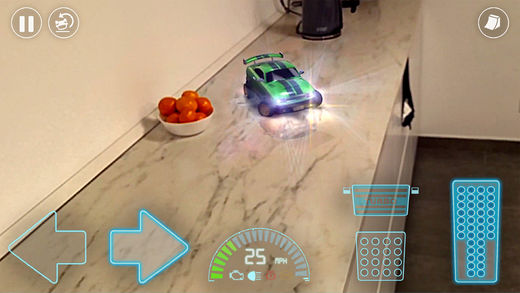 iTunes Description
Remote control stunning vehicles wherever you are, mixing them into the real world thanks to the new ARKIT augmented reality technology.

RC Club is a realistic simulation of a radio controlled car performing as it would on the real world: gravity, speed, acceleration, weight, friction, forces, lights, shadows… RC Club is an intuitive simulator accessible to all. Drive inside a supermarket or in the street, every circuit can be possible!
Forum Thread: RC Club – AR Motorsports (By Abylight)
---
Rusty Lake Paradise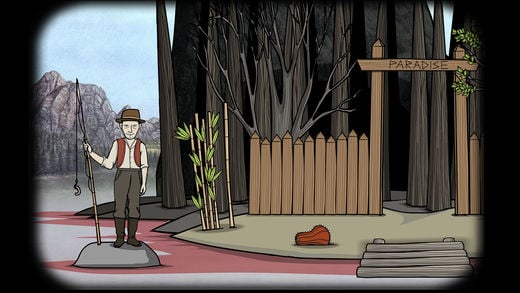 iTunes Description
Jakob, the oldest son of the Eilander family, is returning to Paradise island after his mother passed away. Since her mysterious death, the island seems to be cursed by the ten plagues. Find the mother's hidden memories and partake in strange family rituals in order to stop the plagues.

Rusty Lake Paradise is the third premium point-and-click adventure by Rusty Lake, the creators of the Cube Escape series, Rusty Lake Hotel & Rusty Lake: Roots.
Forum Thread: Rusty Lake Paradise (By Rusty Lake)
---
Shotgun Pete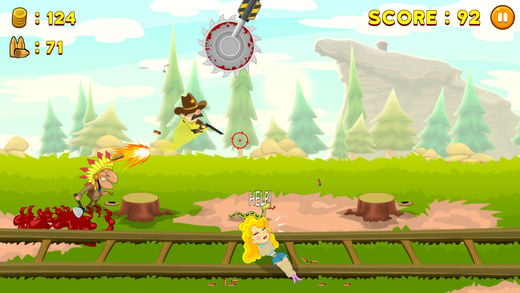 iTunes Description
Shotgun Pete is rapid action shooting spree game where you have to shoot the bad guys and save the damsel in distress. You can only move by shooting.

* Excellent Graphics
* Challenging Obstacles
* Limited Ammo
* Quick Reaction challenges
* Lots of Shooting
Forum Thread: Shotgun Pete (by Kierun Studios)
---
Space Station X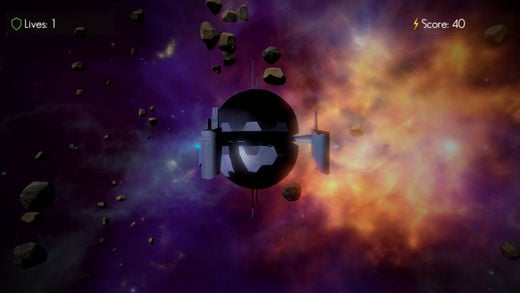 iTunes Description
• Space Station X •

Tap on incoming objects to keep the Space Station intact.
Use different pickups to help with the defense.
Forum Thread: Space Station X (By Andre Tobisch)
---
Split the Ball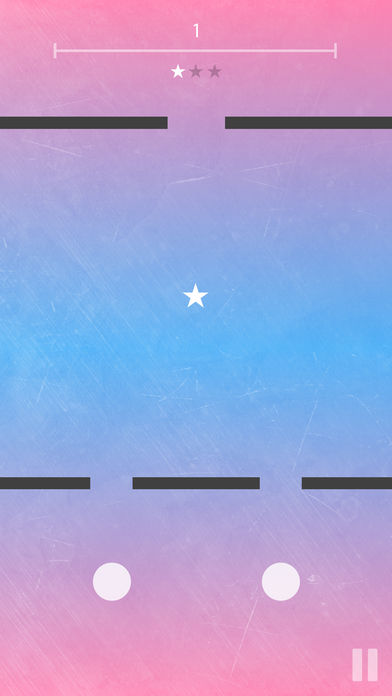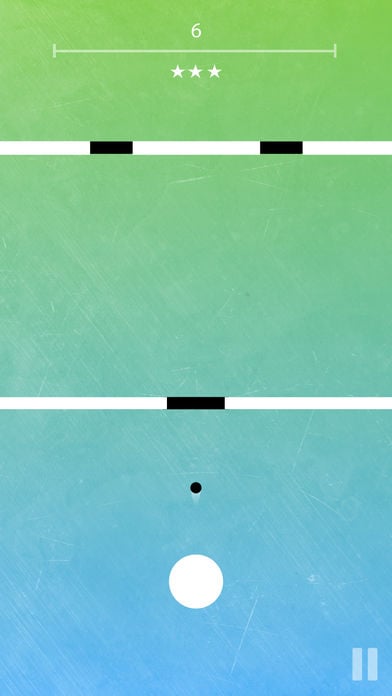 iTunes Description
Split the Ball is puzzle game where player test their reflex through a series of obstacles at high speed. Manipulate the ball through various obstacles in each puzzle level using action like splitting, merging, shrinking, phasing, etc.

Challenge yourself through 80 levels across 4 level pack themes, daily puzzle and endless arcade. Are you fast enough to navigate the ball through each obstacle?
Forum Thread: Split the Ball (by Nexx Studio)
---
Stick Derby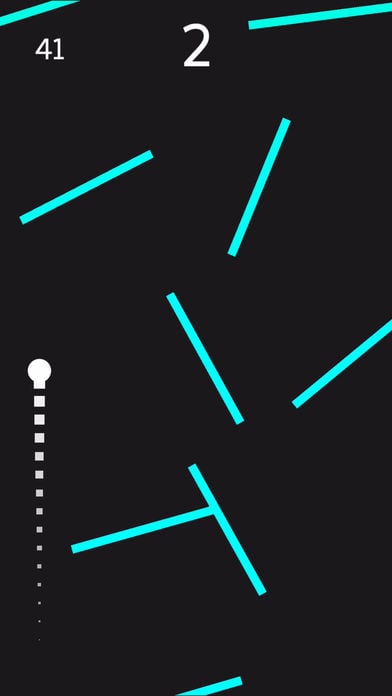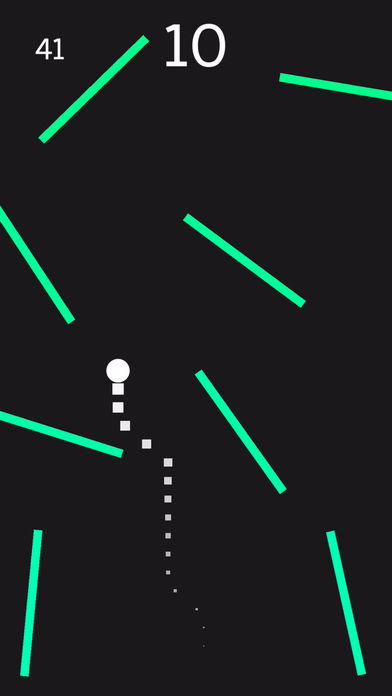 iTunes Description
Survive as long as you can without hitting any of the spinning sticks!
Forum Thread: Stick Derby (by Digital Relics LLC)
---
Swipe Fighter Heroes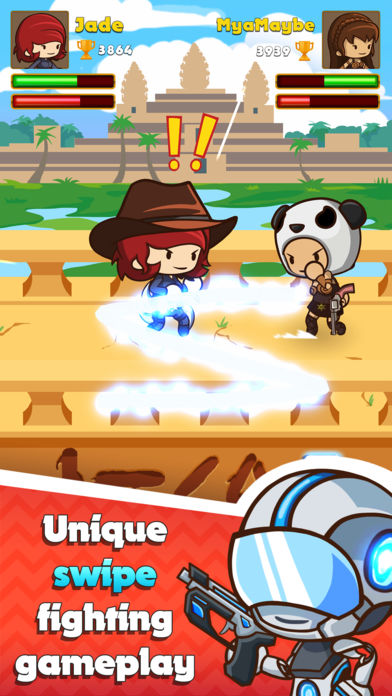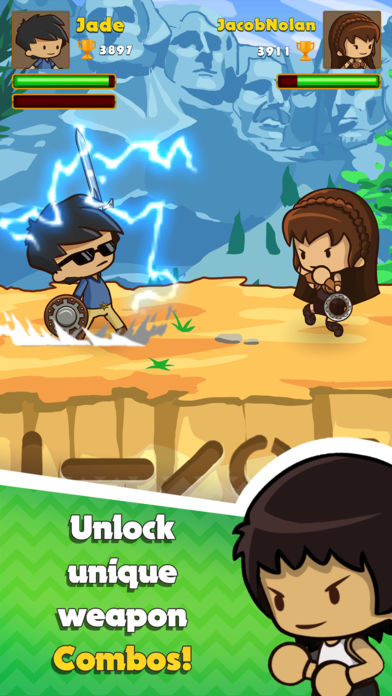 iTunes Description
Be ready to use your Karate, Ninja or Wrestling Tricks and Beat them all!! Battle Other Players Real Time- Unlock Cool New Weapons and Swipe, Attack and Win!

Choose your favorite fighter, collect the coolest weapons and be ready to take a duel against real players online in this marvelous multiplayer game! Punch, kick, swipe and win the fight! Build up your rage-meter and unleash unique touch attacks to punish your opponent and become the master. Spin, Jump, Swerve, Dodge, Block and Attack!

All tricks allowed, do it like a ninja – choose wrestling style, mma, boxing or karate – or whip out your gun and start to spray mayhem! Get your hearth pumping – don't panic and run! Tell your friends to play this marvelous game, so you can clash each other!
Forum Thread: Swipe Fighter Heroes (By Swipe Fighter)
---
Swoords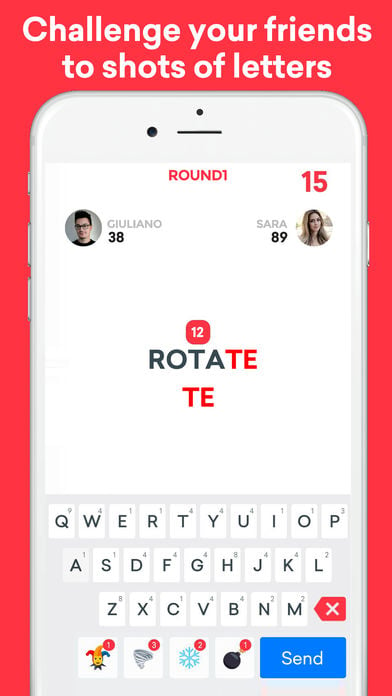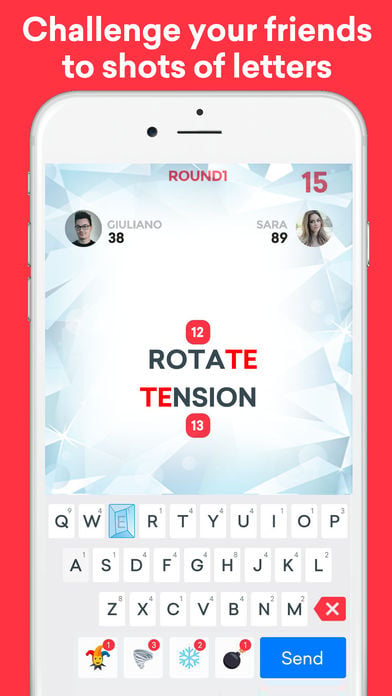 iTunes Description
Do you love new word games and want to challenge your friends?

Discover SWOORDS and challenge your online friends to a unique game that will leave you speechless! In all senses.

SWOORDS is a multiplayer online word game, play in turn with your friends or casual opponent and train offline against Doctor SWO, our artificial intelligence.
Forum Thread: Swoords (By Pollso)
---
Swords and Sandals 5 Redux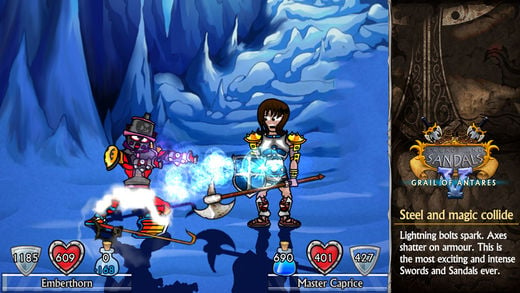 iTunes Description
Gladiator, it is time to go underground! For the first time ever, you shall step beyond the arena sands and into the dark dungeons of the world.

Swords and Sandals V Redux: Grail of Antares, the latest thrilling installment in the world's greatest gladiator game series, has arrived! A unique mix of turn based gladiatorial arena combat and roguelike dungeon crawling, S&S V also boasts an epic 20 hour adventure in which our hero will journey to the frozen frontier town of Suul's Gateway – the home of Brandor's most terrifying beasts and hardiest gladiators.

Rumours swirl that the dread Emperor Antares, once thought vanquished in the arena, has returned. They say his soul lies in wait, under the vast mountain. Will you find the Grail and destroy him, saving the realm? Or will you take his place as a new evil overlord?
Forum Thread: Swords and Sandals 5 Redux (By eGames.com LLC)
---
Tako Bubble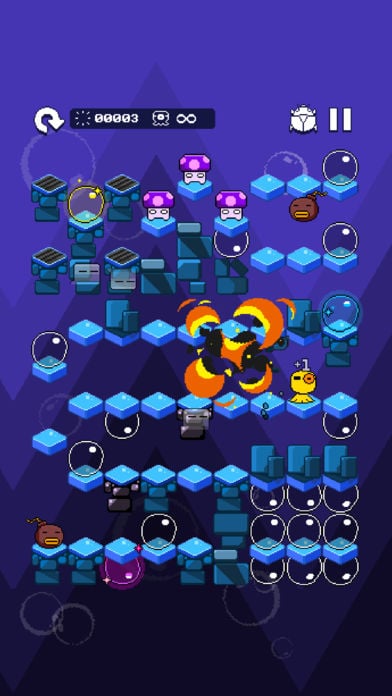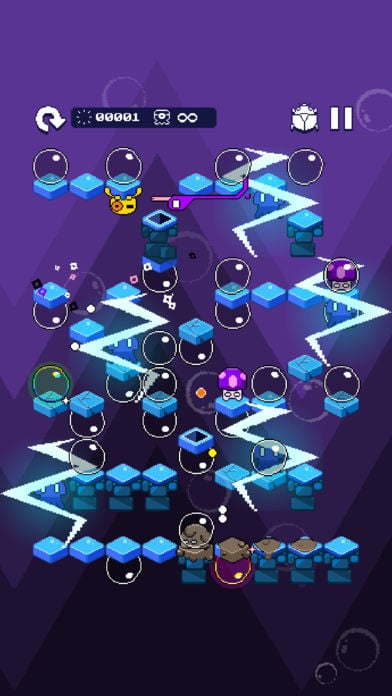 iTunes Description
Octopus Tako's beetle collection was blown away by a magical swirl of bubbles!
Could you help it pop all the bubbles and find them back?

Tako Bubble is a turn-based casual puzzler; as soon as three glittering colored bubbles are popped, Tako can get to the next level by magic! Please help it crawl through deep-ocean environments, defeat ferocious monsters, pop all the bubbles, and find back the hidden beetle gems!
Forum Thread: Tako Bubble (by Noice2D Game Studio)
---
Unlikely Heroes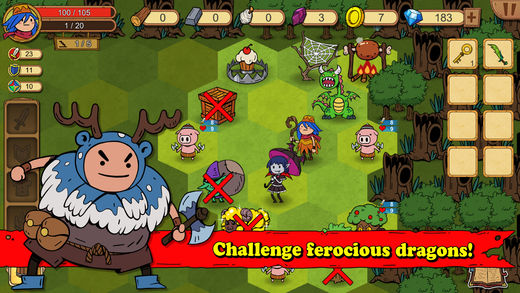 iTunes Description
Long long ago, in a land far far away, the vicious dragon came from above. Alas, the dragon destroyed our homeland and villagers awaited for a true hero. Wait…What?! The Mighty Warrior retired already?
Fine, then I'll leap into this grand adventure of Dragons and save the world myself!
Forum Thread: Unlikely Heroes (by Cyberlodge Interactive)
---
Women's Soccer League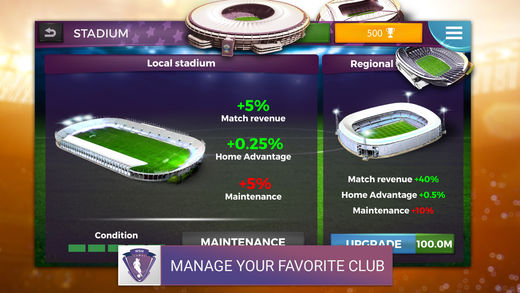 iTunes Description
Support female sports with one of the best Soccer Manager games online

WSM – The new Women's Soccer Manager platform will make your soccer dreams come true. Become a manager of your favouritefavorite soccer club and use your knowledge and tactical skills to build a pro soccer career as a manager in Women's Soccer Manager.

Choose your club from real soccer leagues and build your personal dream team
Forum Thread: Women's Soccer Manager (By Trophy Games)
---