It takes a lot to distinguish auto-runner games on the App Store, and even when developers try and shove in gimmicks and meticulously designed levels, it's hard not to be cynical that any such title isn't just yet another derivative effort. At first glance, Gummy Heroes looks to follow the well-worn blueprint for 2D mobile runners – a colorful, cutesy graphical design, platforming challenges and other such tropes that are by no means offensive, but not particularly exciting either. However, upon further examination, Gummy Heroes could have that extra bit of calculated chaos that may elevate it above its peers. Throughout each level, captured heroes can be saved, until you amass a huge party of multiple adventurers to help you reach the end of the nefarious mazes that can be encountered. In other words, Snake mixed with Super Mario Run (Free), which should be a wicked combo when it launches on the App Store on July 26th.
While Gummy Heroes won't play particularly differently in some of the easier platforming sections, it's when the multiple paths are introduced that Invictus Games' take on the auto-running genre comes into its own. Sending your entourage of eclectic heroes on different paths allows you to obtain even more recruits for your squad, as well as create even more chaotic platforming as you avoid differently placed obstacles on the alternate routes. Furthermore, 54 diverse, hand-crafted levels, and a number of additional elements that are introduced with each world such as jetpacks and gravity fields mean Gummy Heroes has the substance to support its core mechanic, and the expected customisation and collectables strewn across each stage will satiate any completionists looking for an extra challenge.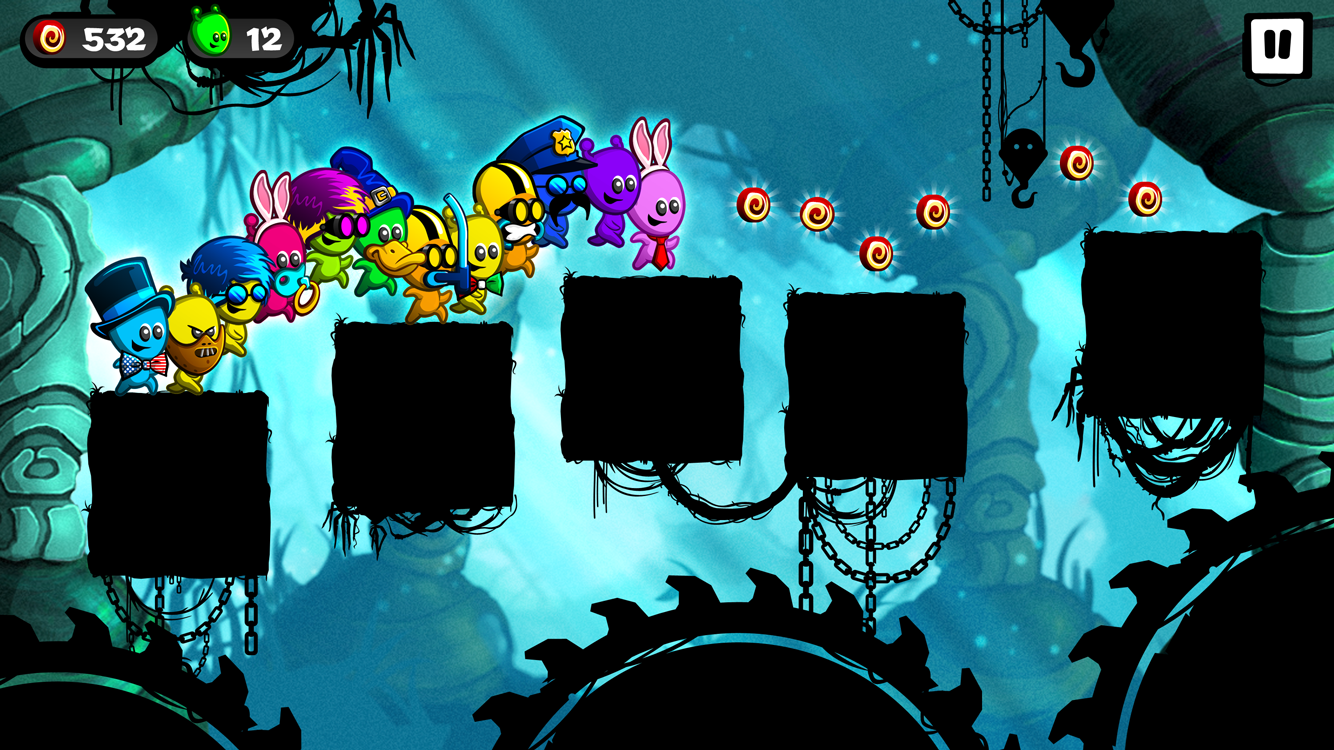 If the mass platforming action of Gummy Heroes works as well in practice as it does in theory, Invictus Games could be onto a real hit here. If you're equally intrigued, look out for the game when it releases the App Store on July 26th, and auto-run down to our forum thread for more screenshots and information on Gummy Heroes.