Welcome to another week of new iOS games! This week's most notable release is Street Fighter IV Champion Edition, especially after being delayed from its planned release last week. Well, it finally arrived, and we liked it a lot in our review. Bottom line: If you liked the old Street Fighter IV games on mobile, you'll like this too. If you're expecting a brand new experience that harnesses the power of the latest devices this isn't exactly it. It's fun as heck, though. There's also the musical puzzler Resynth, the latest edition of Minecraft: Story Mode, and the surprisingly awesome 4x strategy game A Planet of Mine which felt like it just came out of nowhere. So check out the full list of games below and tell us which games you're grabbing this week!
---
A Planet of Mine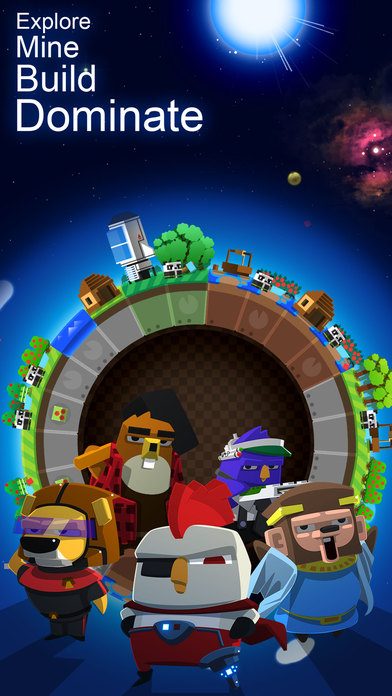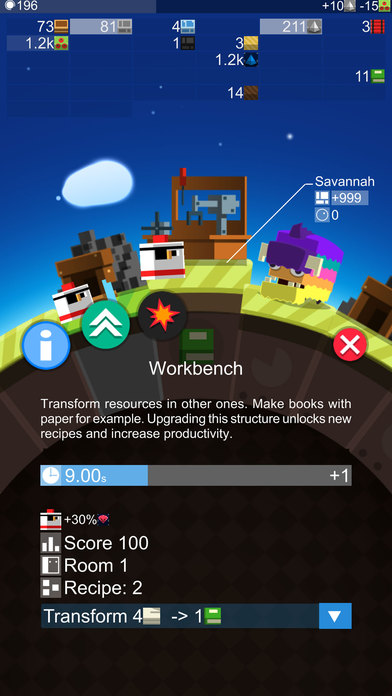 iTunes Description
A Planet of Mine is an engaging game combining exploration, mining, and strategy. Fully adapted for mobile devices, each game is unique thanks to an innovative "stellar system generator" that distributes resources, recruitable species, spawnable biomes, and buildable planets until a complete playground is yours to command.

Diverse species offer different advantages for planet development, challenge completion, and constructing civilizations in the game's "Build" mode*.

Some systems feature AI-controlled, faction-building opponents. Will you trade with these factions or fight them for control of the entire system? The choice is yours.
Forum Thread: A Planet of Mine (by Tuesday Quest)
---
Bobble Bunch: Ultimate Pet Adventure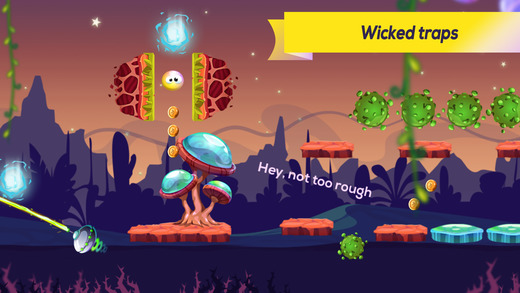 iTunes Description
Bobble Bunch is the kind of game that might seem easy to play at first but it will instantly immerse you in an outlandish world that will turn your hands sweaty quite fast.

Travel through mesmerizing portals, avoid the green orbs and try not to get caught by the deadly electricity beam. Using simple controls, all you need are fast reactions and cunning timing in order to reach the blue saving light.

Bobble Bunch is all about guiding your bobble pets through a mysterious world while facing wicked obstacles and devilish traps. Do you think you have what it takes to save them?
Forum Thread: Bobble Bunch: Ultimate Pet Adventure (By BulkyBrains)
---
Bouncy Hero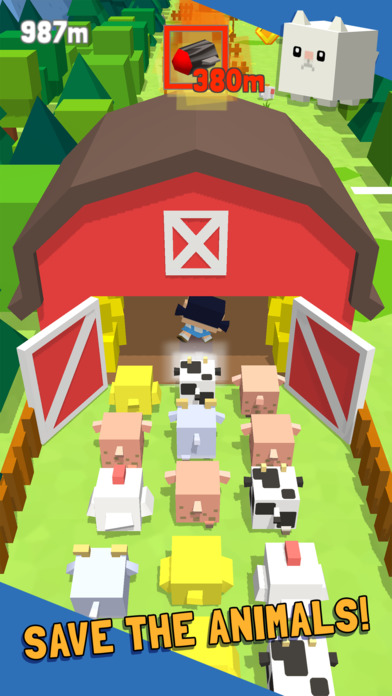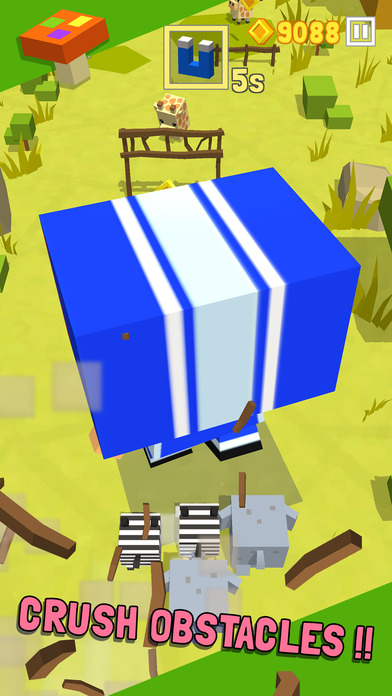 iTunes Description
Who let the cows out?!
Be the Hero and lead the animals home in this fresh new runner game. Animals will follow you as you run through obstacles to lead them to safety. They will reward you with awesome power ups: Rocket, Giant or Magnet. The more animals you manage to save, the more powerful your power up becomes! How far can you go?
Forum Thread: Bouncy Hero (by Kiseki Games)
---
Cosmic Path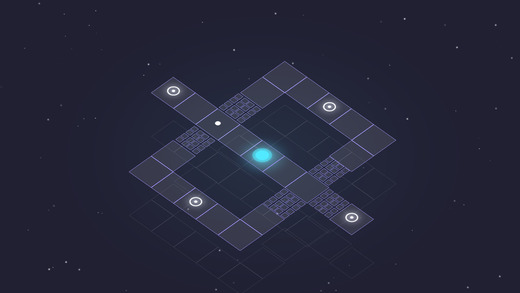 iTunes Description
Make your way through 100 uniquely crafted levels.
Collect all the glowing white circles with limited moves.
Avoid the red dots!
Forum Thread: Cosmic Path (by GalacticThumb)
---
Crusaders of Light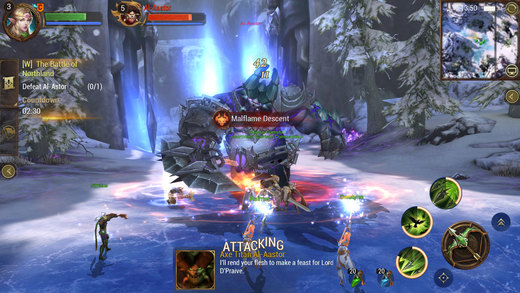 iTunes Description
Team-up with 40 of your Friends and Guild Mates to battle epic bosses and raid dungeons!

The desolation wall has fallen after 700 years of peace, it's now up to you and your allies to battle the demon hordes occupying your land!

Adventure in this Vast 3D Fantasy World redefining the MMORPG experience on mobile. Start your journey by selecting either Ranger, Warrior or Mystic Classes, each with their own distinct strengths and characteristics.

Do you have what it takes to embark on this epic adventure?
Forum Thread: Crusaders of Light (By NetEase Games)
---
Dunk Nation 3×3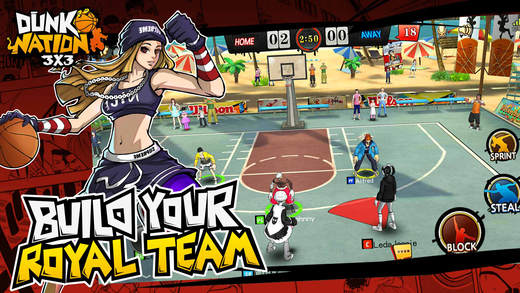 iTunes Description
A massively multiplayer online sports game and with stylish graphics. It is a fast paced, arcade styled representation of half court street ball, self-described as being Hip-Hop. The game emphasizes real street basketball match between friends. hip-hop style 3D graphic, selected music originated from street, make your phone become street ball half court (street ball field). Various freestyle skills, Tons of different outfits and wearable items to uniquely personalize the character and express yourself.
Forum Thread: Dunk Nation 3X3 (By BEIJING HALCYON NETWORK TECHNOLOGY)
---
Galactic Attack: Alien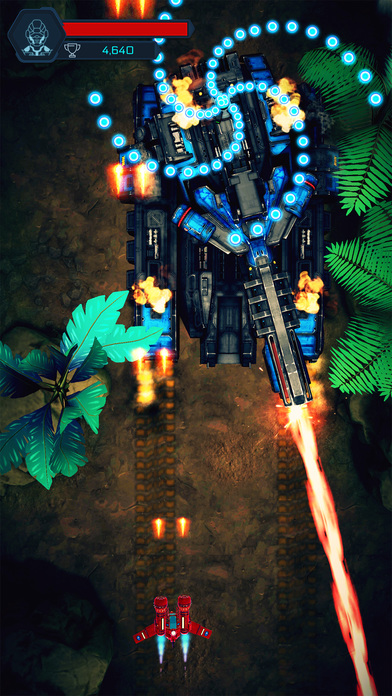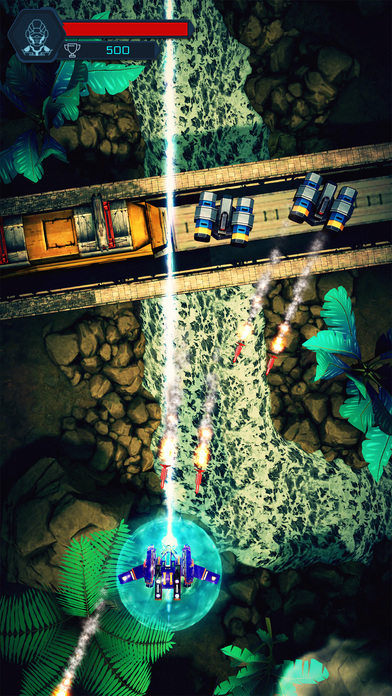 iTunes Description
This stunning shoot 'em up (or shmup) game combines the classic arcade elements with the new modern rendering and incredible electronic soundtrack.
"Galactic Attack: Alien" offers gorgeous 3D graphics, intense gameplay and a lot of features. The options to boost up your spaceship are incredible.

Fire up your spaceship – enter this space shooter to save your galactic from alien swarm attack!
Fight against heavy bosses. Use bullet time to dodge incoming rockets!
Join the war in this fast paced galactic shooter!
Forum Thread: Galactic Attack: Alien (By Isset Studio)
---
Golden Path Quest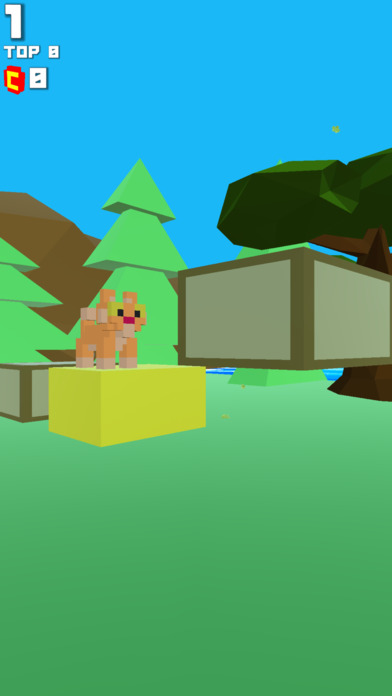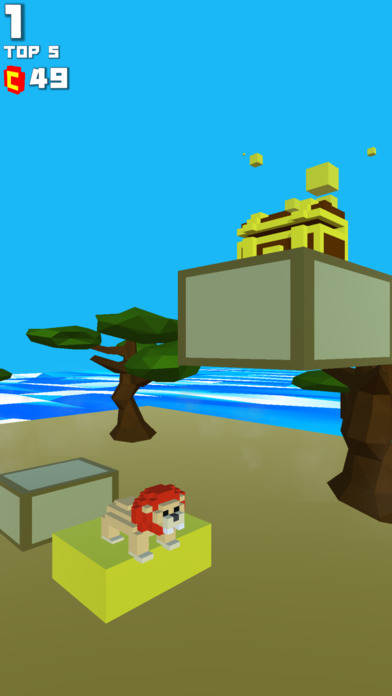 iTunes Description
Flip and jump your way along a path in different environments, turn each stone gold , how far can you go?

Win new characters, that each have their own personality.
Forum Thread: Golden Path Quest (by RetroBlue)
---
Knights Fall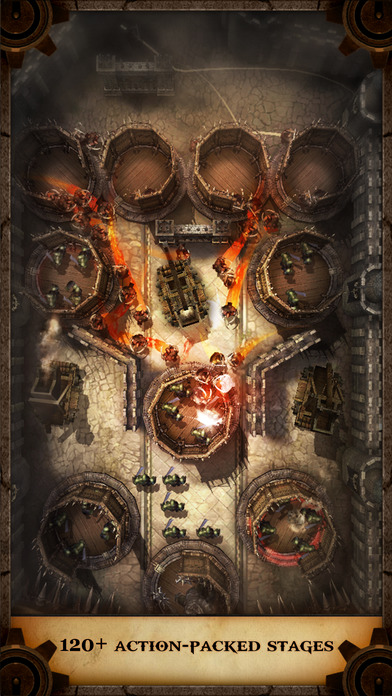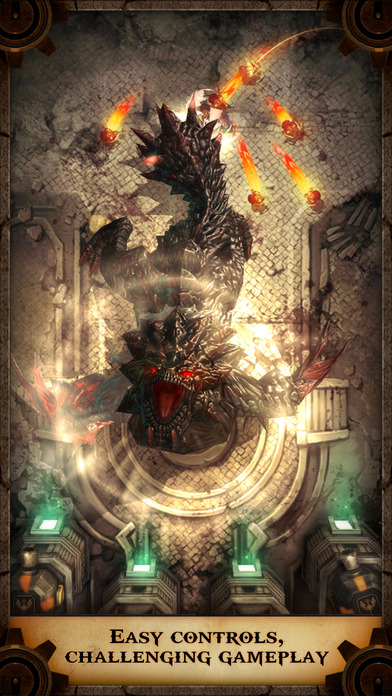 iTunes Description
Welcome to the world of Knights Fall, a game never before experienced.

The first game from Carbon Eyed, Knights Fall is a new take on the Action Puzzle genre that blends fantasy, action, pinball, and RPG elements—along with tons of explosions.

Our company is determined to go back to a simple fun-yet-engaging gameplay. We want to reintroduce the idea that honing your skills and utilizing your experience and talent to overcome whatever obstacles the game throws at you are what makes a game truly fun to play.

Follow the story mode to help save the Empire from the evil Orc invasion or challenge yourself in the high score mode by defending your Castle Gates.
Forum Thread: Knights Fall (by CARBON EYED Inc.)
---
Laps – Fuse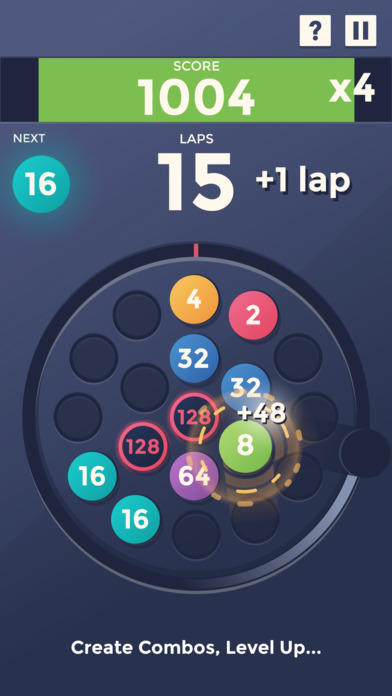 iTunes Description
Turn… Turn… Connect and Merge!
Fuse your tiles together and play for hours with addicting puzzle mechanics in Laps!

UNIQUE MATCH AND MERGE GAMEPLAY ON A CIRCLE BOARD
* Rotate around the circle board and tap to shoot your tile
* Connect and merge the numbers together and make combos to maximize your high score
* Fuse color numbers together to score high and level up!
* Time and place your shots to create awesome match and fusion cascades effects
Forum Thread: Laps – Fuse (By QuickByte Games)
---
Minecraft: Story Mode – Season Two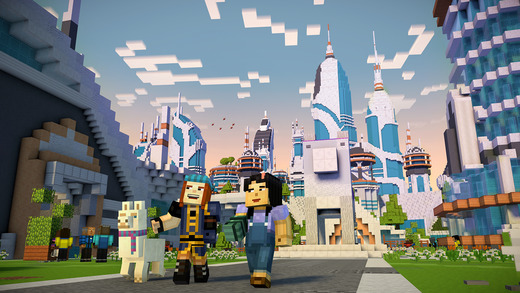 iTunes Description
Now that Jesse and the gang have vanquished the Wither Storm, saved the world, and become totally super famous heroes, life has gotten a bit more…complicated. With more responsibilities and less time for adventure, old friendships have started to fade — at least until Jesse's hand gets stuck in a creepy gauntlet that belongs to an ancient underwater temple. Together with old pals and new comrades alike, Jesse embarks on a brand new journey filled with tough choices, good times, and at least one temperamental llama.
Forum Thread: Minecraft: Story Mode – Season Two (by Telltale Inc)
---
Na4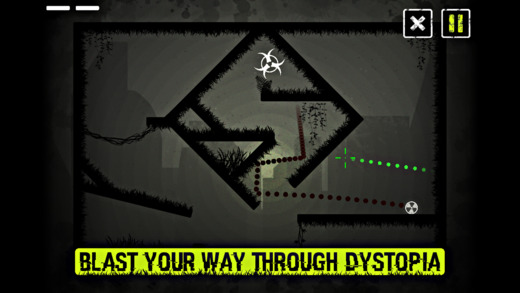 iTunes Description
BLAST your way through 100 challenging levels. Discover secret artifacts hidden throughout the game!

HOW TO PLAY:
Tap, drag and release to launch the BioUnit! Smash the 3 vials, then exit through the portal. But beware! You must avoid death at every corner. You have a limited number of charges to complete each level, so use every shot wisely!
Forum Thread: Na4 (By Jonathan Low)
---
Nocked! True Tales of Robin Hood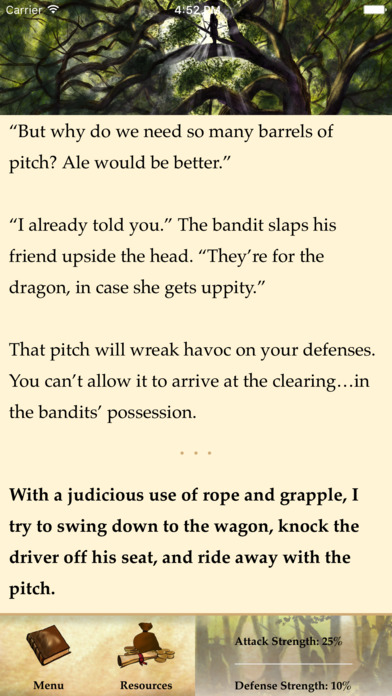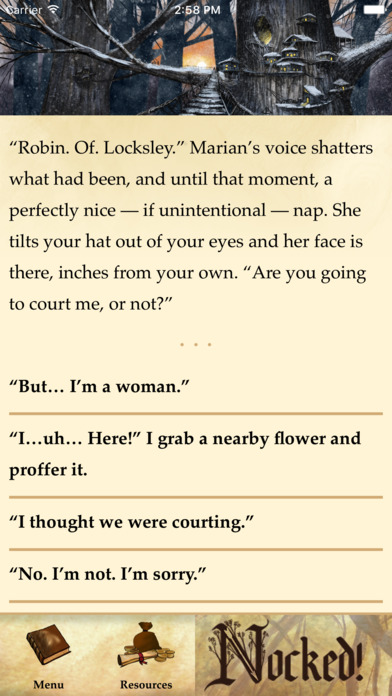 iTunes Description
You are Robin of Locksley. Hounded from your home by the Sheriff of Nottingham, take control of your fate in this lushly illustrated role-playing game. Rob from the rich, rally the people, build a settlement, and battle the Sheriff of Nottingham for control of Sherwood Forest.

By your actions, gain gold, renown, followers, and even a measure of grace. Then spend those resources to fortify your forest home, accomplish special missions, and change the course of Sherwood's destiny. Will you save your plundered gold to rebuild the walls of your home, or send it to the poor and dispossessed to increase your renown and attract Merry Men to your cause? And what of the rising bounty on your head?

Consider your choices carefully, for there are always consequences to your actions, even if they are not immediately apparent. For better or ill, in ways both small and large, you will change the course of history.
Forum Thread: Nocked! True Tales of Robin Hood (by Andrew Schneider)
---
Not Match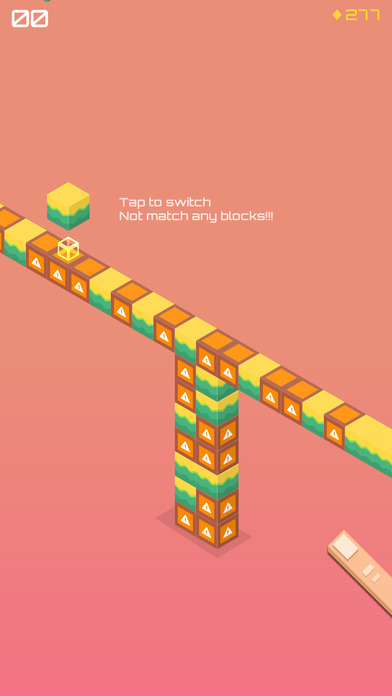 iTunes Description
"Not Match" is a fresh original reflex game with deep malice.
One tap to switch blocks and NOT match them!

"Not Match" may break your heart, but you would like to suffer it.
If you start to challenge levels, don't to be scared at the begging.It may be easier in new levels, may be harder too.
Forum Thread: Not Match (by YINJIAN LI)
---
Play Or Die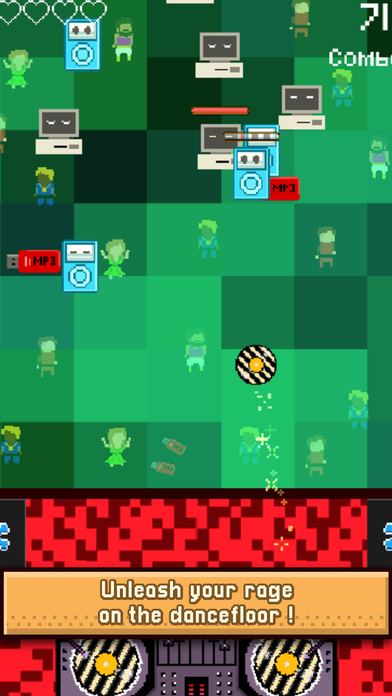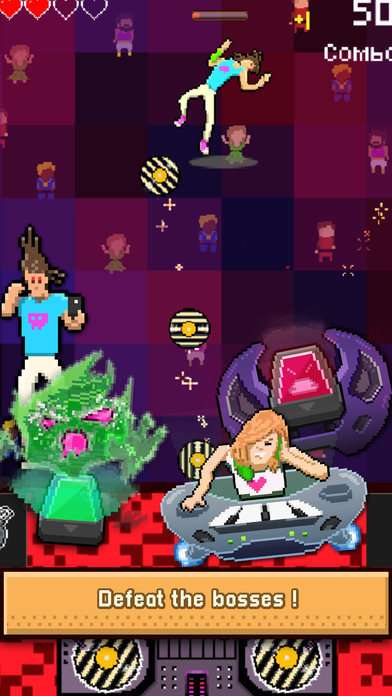 iTunes Description
Become a Rave Or Die DJ and fight against the digital invasion to preserve analog sound!

– Swipe UP from the DJ's turntable to send vinyl
– Keep your finger pressed on the turntables to charge up your vinyl's power
– Destroy enemies and collect power ups
– Each 10 level you will be challenged by an epic boss!
– Earn coins at the end of each game
– Unlock new vinyl's skins using your coins
– Use your coins to unlock some exclusive tracks produced by Rave Or Die!
– Complete challenges to win more coins
Forum Thread: Play Or Die (by Pixelgate Studios)
---
Pointerz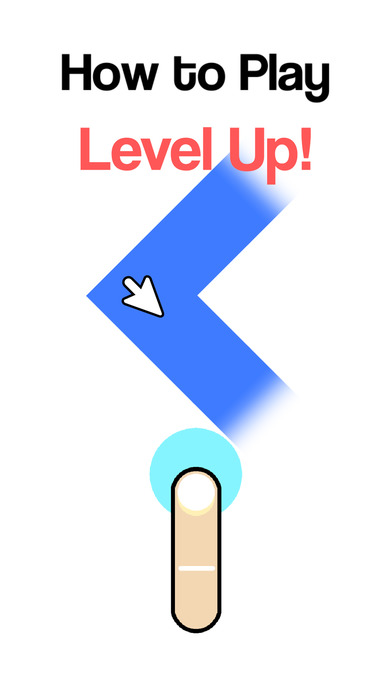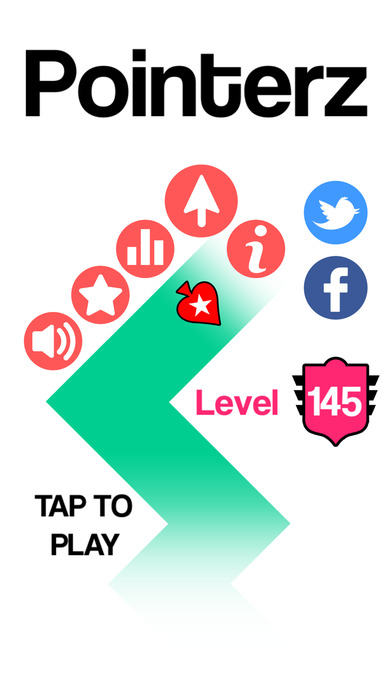 iTunes Description
Point in the right direction in order to Level Up! WARNING: This game is highly addictive!

GAME FEATURES:
– Free to play
– Endless gameplay
– Simple player controls
– Challenge your friends with your Highscore
Forum Thread: Pointerz (By KasSanity)
---
Power Slide – Let's Rock!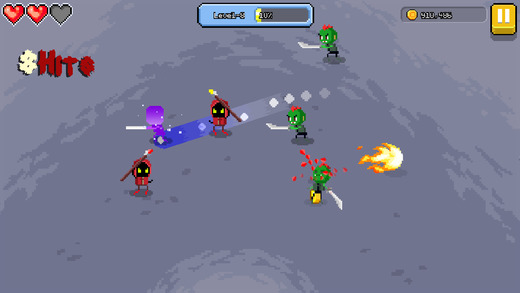 iTunes Description
What?! Orcs dare to ruin my concert!? Time to Power Slide!! Let's Rock!!!

Power Slide is a simple and hard 8-bits style game. Tap-and-hold for moving. Release to slide to attack the monsters.

* 18 roles to select.
* 10 levels to challenge.
* 20 kinds of monsters.
* 5 props.
* 4 scenes.
Forum Thread: Power Slide (By Jampot Games)
---
Realistic Battle Tank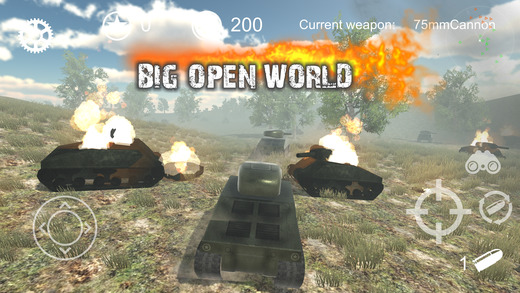 iTunes Description
This is a premium game, no inapp purchases or ads. Pay once and play forever.
—————————-
Realistic Battle Tank is a uniquely designed tank battle simulator game with realistic graphics & battleground tank physics. Participate in the world's largest tank battles on the world famous battlefields with the support of your allied forces. Use field tactics and your skills in order to reverse the course of history. Fight and win in this cruel but fascinating world of tank battles.
Forum Thread: Realistic Battle Tank (by Briogames)
---
Resynth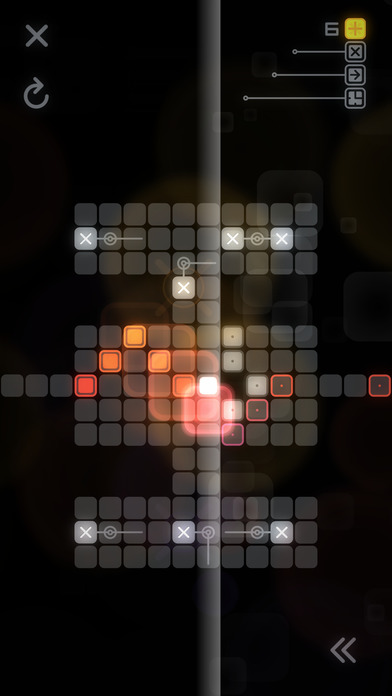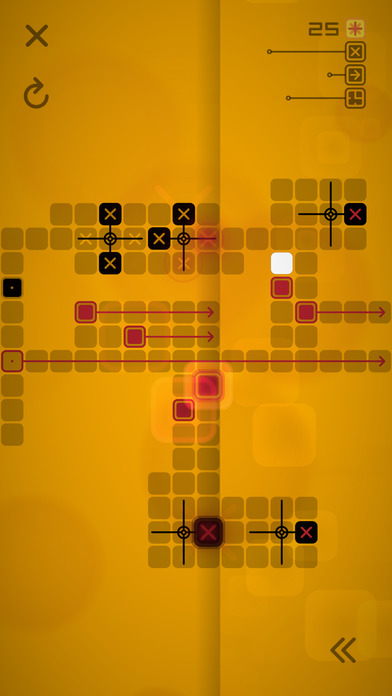 iTunes Description
Relax, remix and restore with Resynth, a minimal musical puzzler. Unravel the rhythms and heal the grooves to set the music free. Find your focus in the space between the sounds, and return colour and harmony to a sumptuous sonic soundscape.

Ask yourself – what does a great puzzle sound like?
Forum Thread: Resynth (By Polyphonic LP)
---
Ruins of Glitterdeep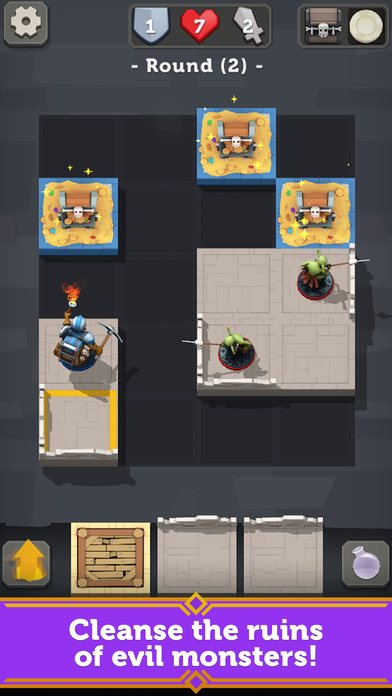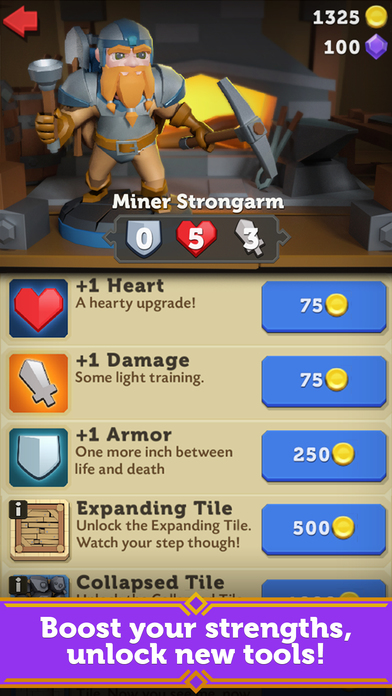 iTunes Description
Gain riches and fame as you delve into the Ruins of Glitterdeep!

Ruins of Glitterdeep is a turn-based puzzle RPG where not only do you control the hero, you also build the dungeon! Can you recover the famed treasures of the lost dwarven keep? In between dungeons you will upgrade and unlock new heroes, upgrade your mining outpost and purchase powerful dungeon tiles.
Forum Thread: Ruins of Glitterdeep (by Lantern Boy)
---
Seven Heroes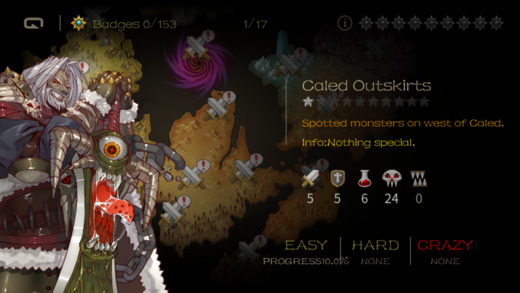 iTunes Description
On the Arnodia land, the land abounding with resources, a city named Caled, located in the south of the mainland, is the world of devils demons. Ballo, the hushed devil lord, is now awaking. Hence, the mercenary institution of Caled, the Iylance is recruiting the warriors from all the places.
The Seven Original Sins are seven warriors of the legends, respectively referring to the Pride, Wrath, Envy, Lust, Gluttony, Sloth and Greed. They master the magic being powerful and formidable to resist the Devil Lord Ballo, whereas they are encountering with and bearing the swallowing up from the punishment. You are the new commander assigned by the Iylance. The urgent mission is to control the Seven Original Sins to acquire the Excalibur and the shield to defeat the devil lord.
Forum Thread: Seven Heroes (by Yu Wangjie)
---
Shape Garden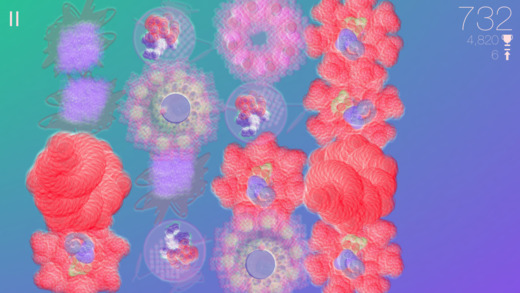 iTunes Description
You're an explorer in a strange landscape of beautiful and ethereal computer generated shapes. Play is simple. Just swipe to move shapes. When shapes collide they merge to form new higher level shapes with higher point values. A new shape is added after each move.

The game's over when there's no free spaces and no shapes can be merged. But don't worry, there's always next time with a completely new wondrous set of randomly generated shapes.
Forum Thread: Shape Garden (by Riada International Pty. Ltd.)
---
Snoopy Pop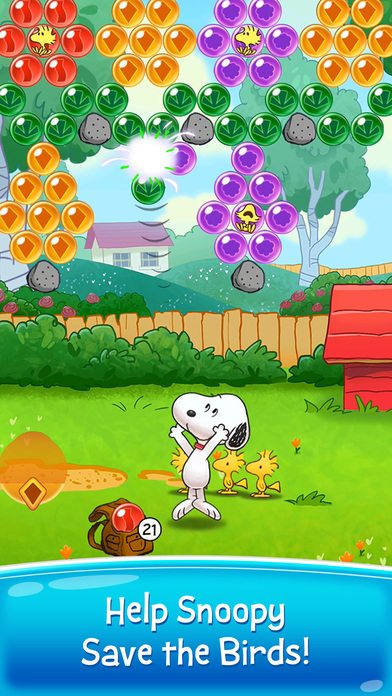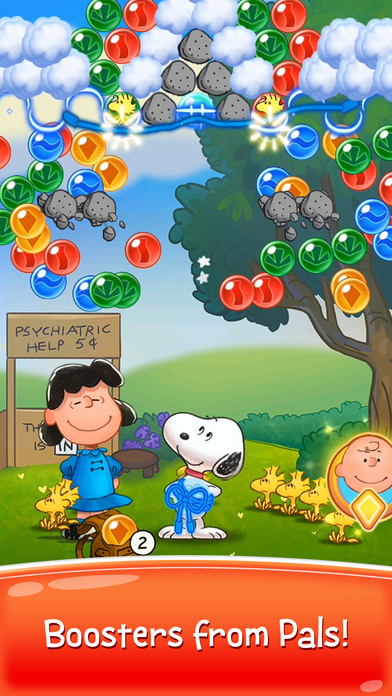 iTunes Description
"Join Snoopy, Charlie Brown and the rest of your favorite Peanuts characters in Snoopy Pop – a delightful new bubble shooter with exciting game modes! Pop bubbles and explore all the fun the Peanuts Gang has in store for you!

Good Grief! Woodstock and the rest of his flock of birds are trapped in bubbles! Help Snoopy strategically burst bubbles to save his best friend! He'll need the skills and talents of each of his famous personas to save them! Employ the help of Charlie Brown's yellow kite and Linus' blanket to overcome obstacles and return the birds safely to land. Prepare your doghouse and stock up on bubbles as you take on the infamous Red Baron to save your fledgling friends!
Forum Thread: Snoopy Pop (By Jam City)
---
Spike Rush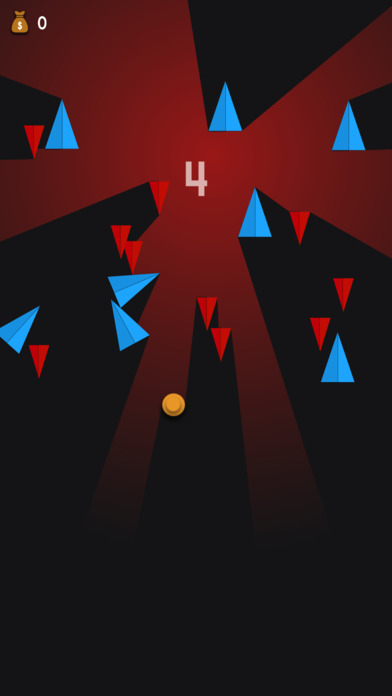 iTunes Description
Avoid hitting spikes and squeeze through gaps!

How to Play:
◦ Touch and drag the screen left or right to move the dot
◦ Timing is important
Forum Thread: Spike Rush (By Nedu Games)
---
Splashy Dots!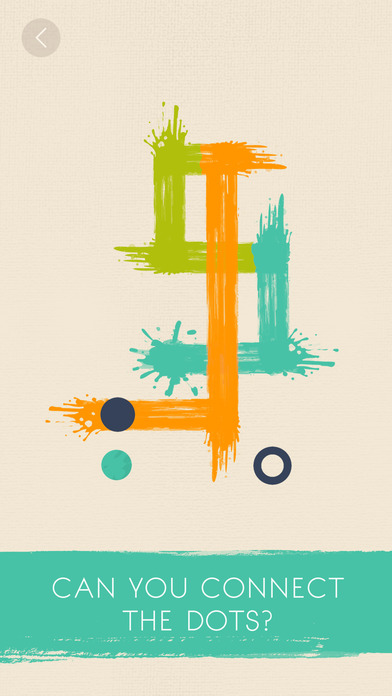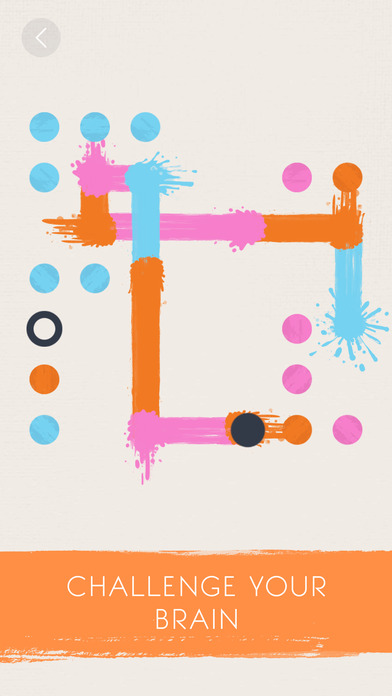 iTunes Description
Imagine yourself in a cozy art gallery, with the sounds of a live jazz act in the background, brush in your hand and a canvas in front of you. You're all set. Create beautiful splatter art paintings while solving Splashy Dots puzzles! This is so easy – swipe your finger (or a brush!) so that all the streaks form a smooth & artsy way to the very final dot.
Forum Thread: Splashy Dots (By Crimson Pine Games)
---
Street Fighter IV Champion Edition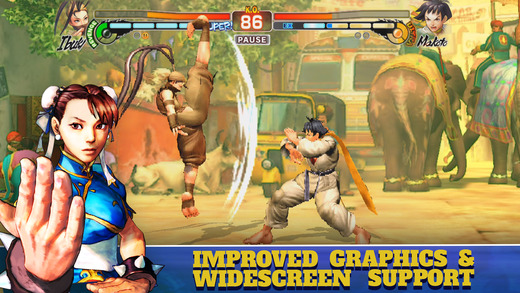 iTunes Description
A new warrior has entered the ring!

Take control of 25 world warriors and test your mettle against players from around the world. Street Fighter 4: Champion Edition perfects the winning gameplay formula by offering higher resolution graphics, three new characters (Poison, Ibuki and Dudley) wide screen support for newer iOS devices and a host of updates and refinements. Long time Street Fighter fans can jump into the action and have an instant familiarity with the controls. For more casual players Street Fighter 4 features numerous settings and tutorials that put you on the path to victory.
Forum Thread: Street Fighter IV Champion Edition (by CAPCOM)
---
Valerian: City of Alpha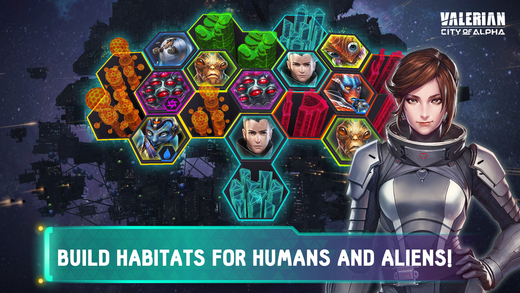 iTunes Description
Build, manage, and develop Alpha, a thriving space metropolis in the universe of Valerian. Embark on a galactic journey like no other and immerse yourself in this stunningly looking sci-fi game!

COSMIC FEATURES
• BUILD: Turn Alpha into the ultimate space metropolis!
• MANAGE: Create a place where humans and aliens can live together in harmony!
• COLLABORATE: Connect with alien species to unlock technologies and resources!
• CRAFT: Build advanced space ships and assemble the best crew!
• EXPLORE: go on missions in the infinite Valerian universe!
Forum Thread: Valerian: City of Alpha (By SPIL GAMES)
---
Vector Pop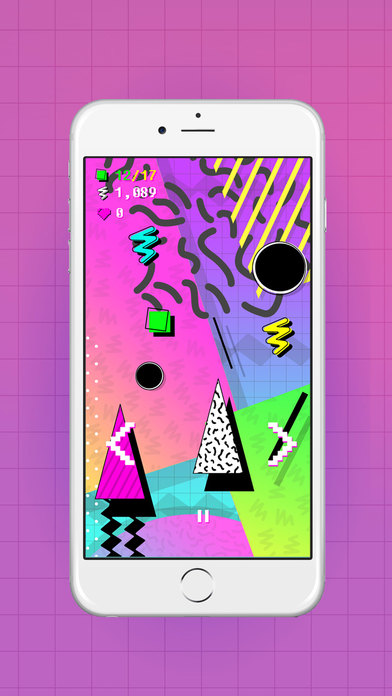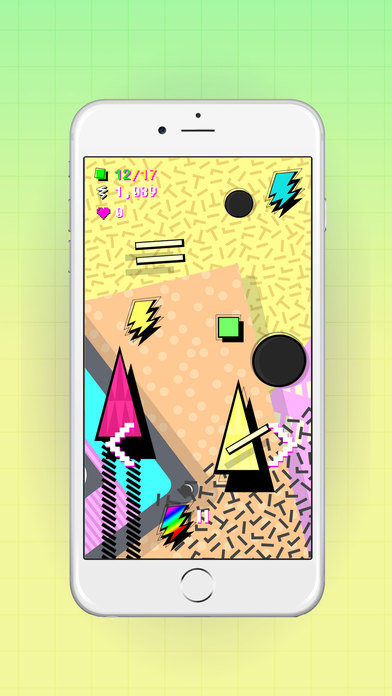 iTunes Description
Vector Pop is a very simple 2D pump-up-the-jam neon arcade game inspired by Fresh Prince & all things 90s design. Experience the colourful pop explosion as a triangle racing through a crazy neon world of 90s graphics while collecting Beats and trying to staying alive by dodging stuff.

The game is actually very simple, everything else is just a beautiful distraction

It's like a music video back when MTV still played music videos
Forum Thread: VECTOR POP (By Doodle With Date)
---
Virtua Tennis Challenge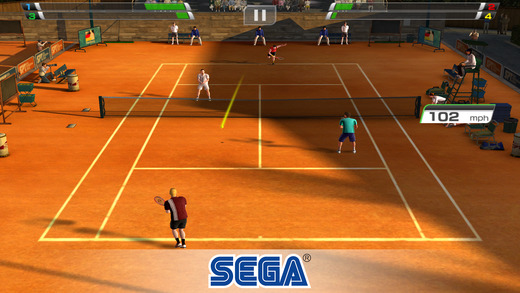 iTunes Description
Take on Virtua Tennis Challenge, the deepest tennis game on mobile with unrivaled 3D graphics, tactical controls, and realistic gameplay.

Slice, lob and hit your best top spin as you take on the world's best and compete against 50 players in 18 stadiums around the globe. Build concentration by making plays that match your player's style; unleashing a super shot that will make your opponent sweat. Enjoy hours of game play through different modes, shots and courts.

Virtua Tennis Challenge joins the SEGA Forever classic games collection, a treasure trove of free SEGA console classics brought to life on mobile for the first time!
Forum Thread: Virtua Tennis Challenge (By SEGA)
---