We're about halfway through the week which means it's time for a deluge of new iOS games to hit the App Store. And WHAT a week we've got. Futurama: Worlds of Tomorrow has arrived and as long as you're not opposed to typical free to play game stuff it seems like it's chock full of cool fan service. If free to play's not your thing, the fully premium Missile Cards is a mashup of card game and Missile Command and it's been getting rave reviews in our community so far. It's a port of a desktop game, as is the puzzle platformer Kalimba which was very well regarded on that platform. And much more! So dig into the full list of games below and let us know which games you've got your eye on this week.
---
Adventures of Flig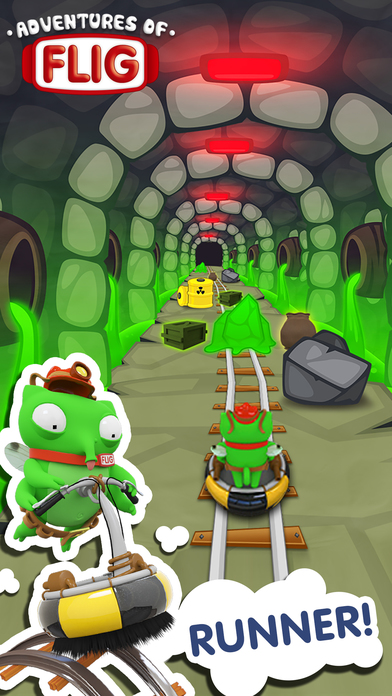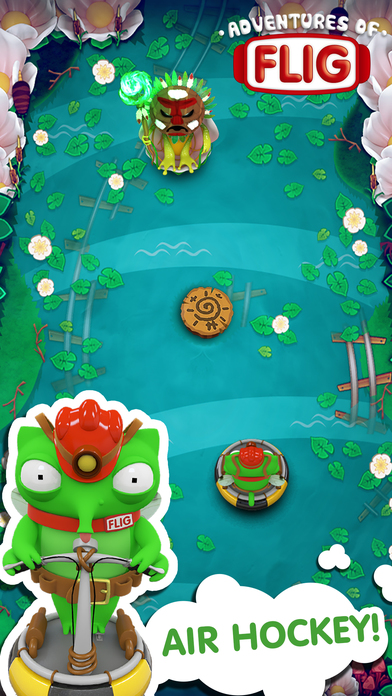 iTunes Description
The adventure begins!

Explore beautiful and mysterious worlds and fight the unique enemies to help save Flig's beloved from the clutches of the vile Spider!

And don't forget the tiny spider Spidey! Guide him through the dangerous mazes and he'll play a significant role in the adventure!

"Adventures of Flig" is a fascinating story with an interesting plot which combines three games in one – a runner, air hockey, and labyrinth.
Forum Thread: Adventures of Flig (by Konstantin Radchenko)
---
All That Remains: Part 1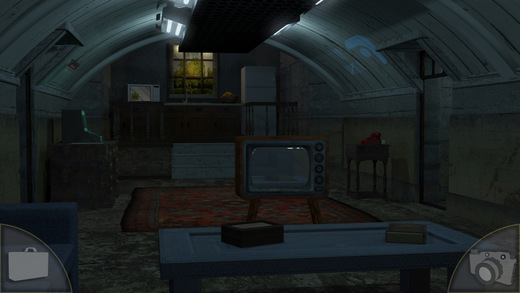 iTunes Description
"Duncan Price is paranoid" they used to say. He's just a "local nut" they said. They used to say a lot of things about him. Now they don't say anything. Because they're dead. Waking up in what appears to be his father's old bunker, Campbell Price is confused. Last night was pretty crazy, but not THAT crazy. How did he end up here?

Hearing a familiar voice over a 2-way radio, your sister says you've been put in the bunker for your own safety. Fearing for your sister's life, who has also been locked up for her protection, you must escape the bunker and find her before it's too late. Before you're all that remains.
Forum Thread: All That Remains: Part 1 (By Glitch Games)
---
Castle Revenge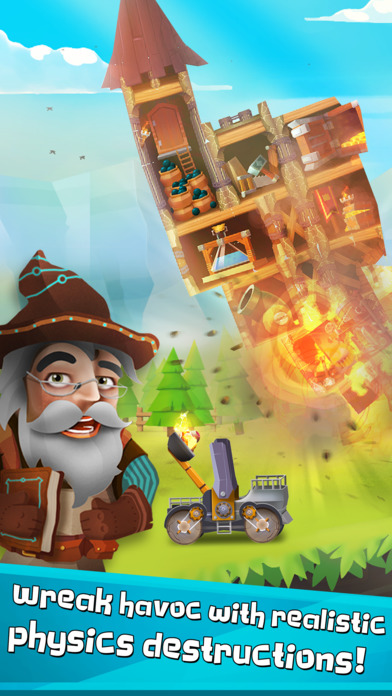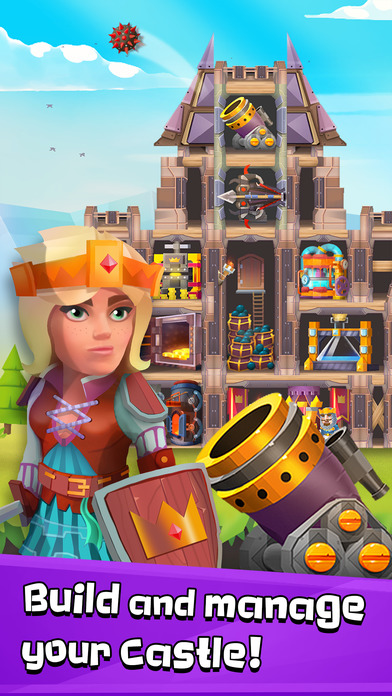 iTunes Description
Your castle has been attacked by Lord Grayson, you've managed to defend yourself but now you need to reconquer your land from the hands of your enemies! Castle Revenge is unique mix of strategy and action games with realistic physics-based castle destruction!

– Build and manage your castle
– Fight with other players and Lord Grayson himself
– Conquer the map and reclaim your land
– Directly control your attack and wreck havoc with realistic physics destructions!
– Develop new types of projectiles for your catapult
– Be a king, become a hero!
Forum Thread: Castle Revenge (By Incuvo)
---
ChronoBob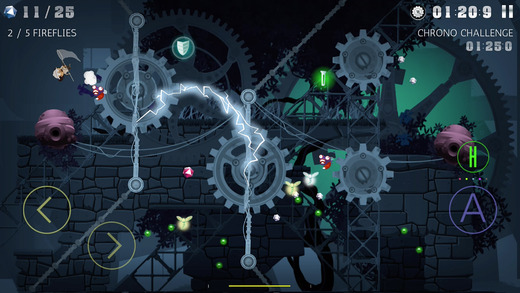 iTunes Description
Meet ChronoBob. Not your average Joe. An adventurer looking for some very special components in a strange place, trying to help out his friend Jarbrain.

Try to get ChronoBob through these mysterious ancient ruins, inhabited by al sorts of flying creatures. Some of them you'll have to catch, but most of them should be avoided at all cost. Jump and dodge around and try to stay alive.
Forum Thread: ChronoBob (By Petit Paris Games)
---
Daily Solitaire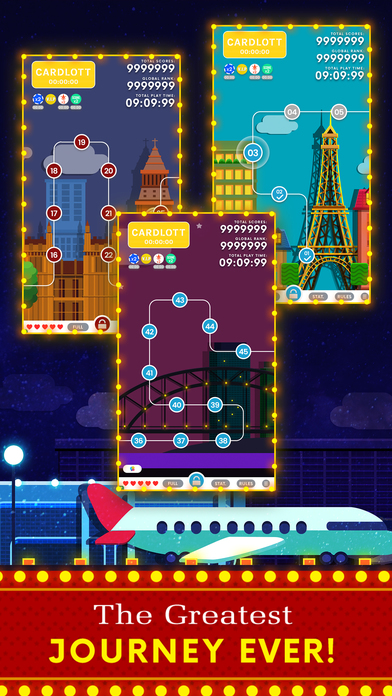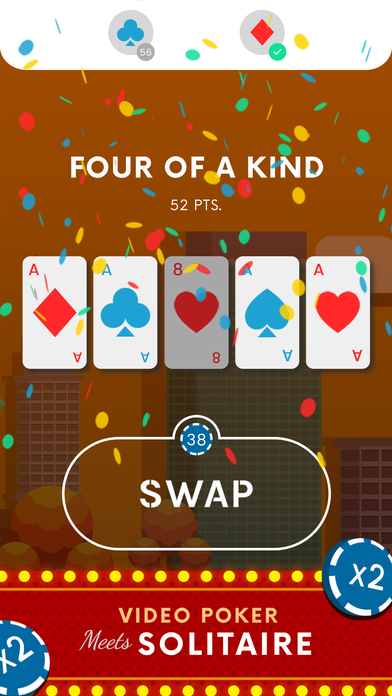 iTunes Description
Daily Solitaire: Poker Saga is a fantastic example of how to make a mobile solo card game that's unique, fast, and strategic. Daily Solitaire: Poker Saga- A patience game that is a combination of both video poker and solitaire. So, if you enjoy solo card games like solitaire and video poker, then you will love what Daily Solitaire: Poker Saga brings to the table.

Also, Daily Solitaire: Poker Saga is made by peoples behind Politaire (Politaire is also a patience game which combines video poker's rule into a classic solitaire game too). This patience game is the winner of 10 Best Mobile Game by Apple 2016. So, you will be playing the game from the professional game maker with tons of experience on crafting patience game with video poker's element because we simply love it.
Forum Thread: Daily Solitaire (by Pine Entertainment)
---
Desperate Housewives: The Game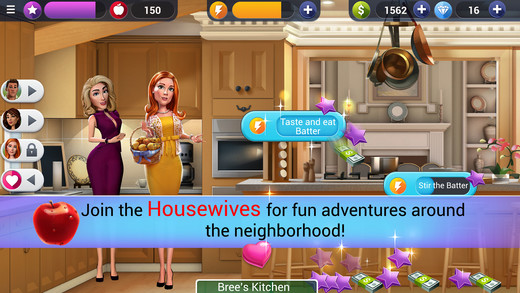 iTunes Description
JOIN THE DESPERATE HOUSEWIVES in a dramatic new prequel to the hit TV show! Step into your role as new resident of Wisteria Lane to build friendships and unravel mysteries with your favorite characters from the show!

MYSTERY AND DRAMA await! Create your own story as you explore the dark secrets of Wisteria Lane.

BUILD YOUR REPUTATION within the idyllic life of wealthy suburbia. Decorate your house, expand your wardrobe, and make an impression that lasts!

FLIRT YOUR WAY TO LOVE! Romance abounds, and you never know whose eye you might catch on the sunny streets of Fairview…
Forum Thread: Desperate Housewives: The Game (By MegaZebra)
---
Escape The Island – Hidden Object Game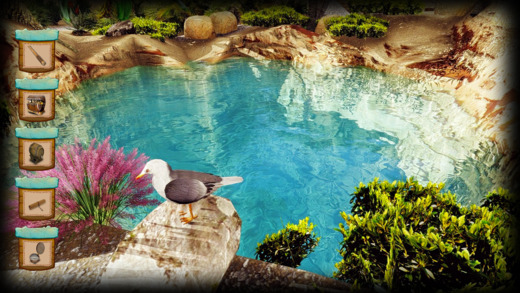 iTunes Description
You are stranded – try to escape the island!

Objects you need to use to escape are hidden around the island – your tasking is simple, explore the island and find them all! Explore lush tropical vegetation with the sights and sounds of a far away paradise. Use your ingenuity to find hidden paths and climb rocks to explore the island fully.

Search the island at your own pace. No time limits!
Forum Thread: Escape The Island – Hidden Object Game (by M9 Packaging)
---
Fate/Grand Order (English)
iTunes Description
A new mobile "Fate RPG," presented by TYPE-MOON!
With an impressive main scenario and multiple character quests,
the game features millions of words of original story!
Packed with content that both fans of the Fate franchise and newcomers will be able to enjoy.
Forum Thread: Fate/Grand Order (English) (by Aniplex Inc.)
---
Final Fantasy XV: A New Empire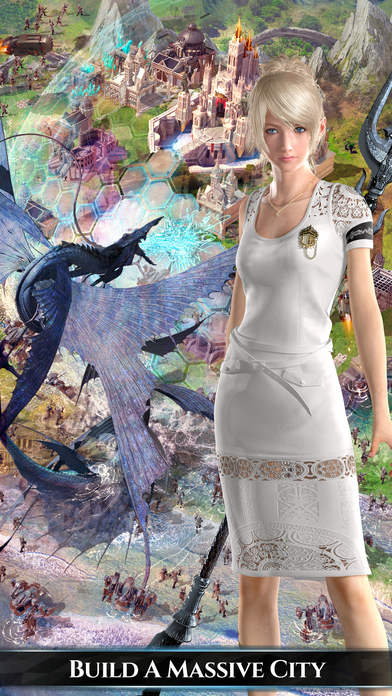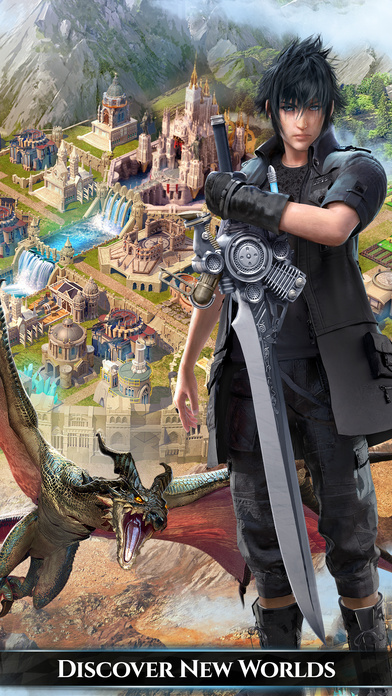 iTunes Description
Be the hero of your own Final Fantasy XV adventure in the brand new mobile strategy game Final Fantasy XV: A New Empire! Build your own kingdom, discover powerful magic, and dominate the realm alongside all of your friends!

Do you have the courage to fulfill your destiny? Journey through vast kingdoms, gather magical resources, and build the strongest Empire in Final Fantasy history!
Forum Thread: Final Fantasy XV: A New Empire (By Epic Action/Square Enix)
---
Flippy Hills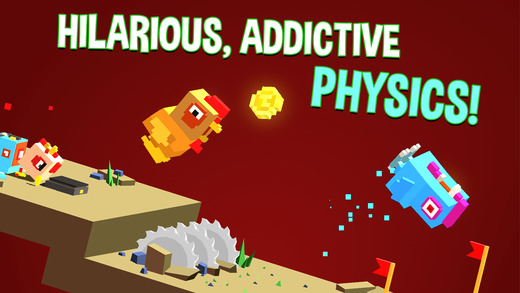 iTunes Description
Flippy Hills is an original arcade game with cool physics that will give you plenty of thrills and spills, epic wins, fails and tricks in two modes of your choice:

CAMPAIGN
An adventure over dozens of levels, starting from the easiest right up to the most hardcore difficult.

ARCADE
Endless assault courses to compete with your friends and gain records.
Forum Thread: Flippy Hills (by Woof Games)
---
Futurama: Worlds of Tomorrow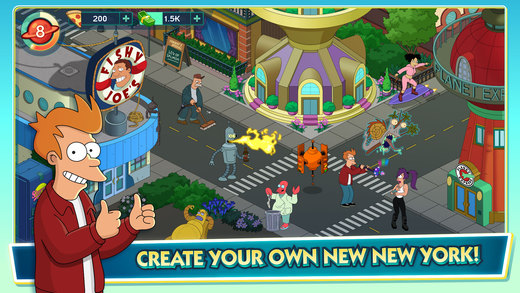 iTunes Description
The next epic Futurama adventure has finally arrived! Play with all your favorite characters, build your own New New York, combat against alien species and explore unfamiliar planets on a mission to save the universe! Buckle your seatbelts, blast off into space, and play the new Futurama game!
Forum Thread: Futurama: Worlds of Tomorrow (By TinyCo)
---
Heart Maze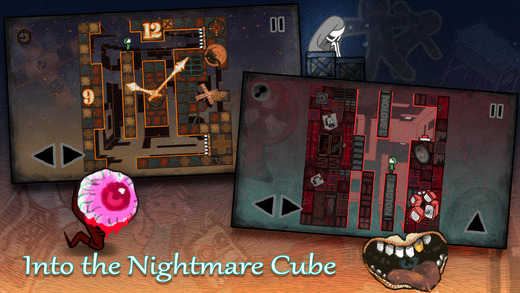 iTunes Description
Heart Maze is a cube puzzle game brought ultimate experience to players. Step into the nightmare cube and start a journey of salvation. Go through the edge, the cube will rotate and you will see the inside world in a different perspective. Player needs to find the key item and reach the end of each level.
Forum Thread: Heart Maze (by Corn Entertainment)
---
Hoppy Hare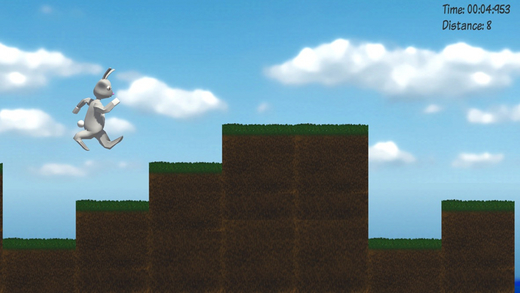 iTunes Description
Hoppy the Hare just wants to run, jump, and play. Tap to make Hoppy jump over obstacles without falling into the water below or crashing into the ground ahead.

Earn stars for either traveling the most distance or by lasting the longest time without falling down.

A game that can be both fun and challenging.
Forum Thread: Hoppy Hare (by Brian O'Neal)
---
Hose Panic – Reverse Bullet Hell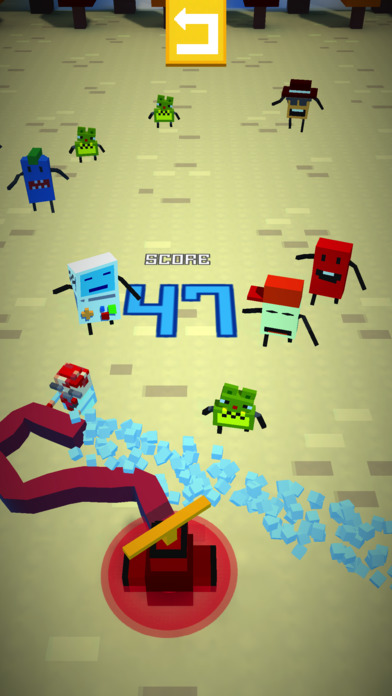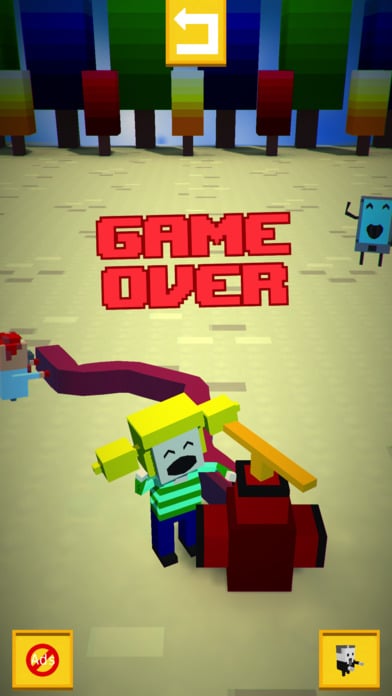 iTunes Description
The town residents wants you to stop playing with the water hydrant … and they don't take no for an answer.

In Hose Panic, you spray incoming enemies with water to prevent them from reaching the tap because once they do, it's game over. Sort of like a reverse bullet hell whereby the bullet here is actually water.
Forum Thread: Hose Panic – Reverse Bullet Hell (by PIMAGO)
---
Hungry Bass Pro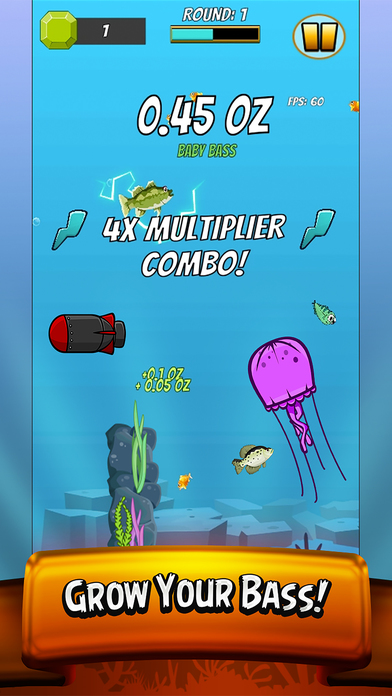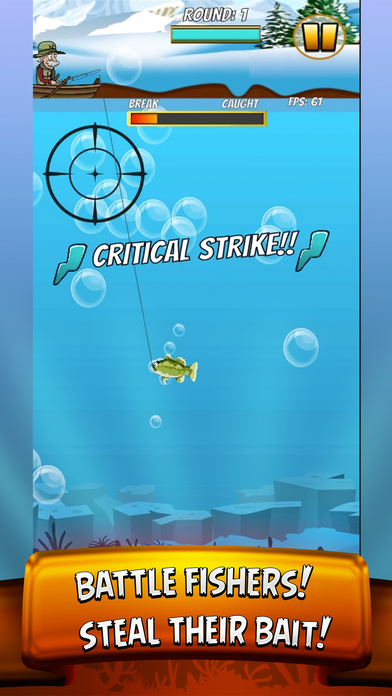 iTunes Description
Eat small, dodge BIG! Take control of a very hungry bass on rampage to grow as big as possible and eat everything in its path…including stealing bait.

Survive as long as possible while eating every fish in your path and stealing fishers rapala bait from a bass pro shop while escaping without getting caught! Be sure to avoid creatures seeking to kill you and those hungry sharks!

Instead of a fishing game, you now BECOME the fish! Bass fishing will never be the same now because YOU are the bass. Grow and survive as long as you can! Watch out for anglers out to catch you and eat you for dinner! Break lines and break free!
Forum Thread: Hungry Bass Pro (by Dib bit Studio)
---
Junk Rush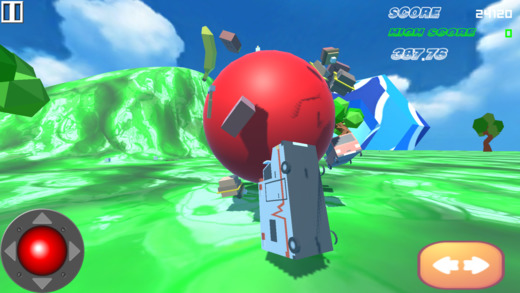 iTunes Description
Roll a ball around and pick up random junk for a high score, & do it before the time runs out. Pickup tons of junk such as skateboards, smartphones, cars, wood, bananas, apples, sandwiches, bottles, wood, and much more.
Forum Thread: JUNK RUSH (By Patrick WHITE)
---
Kalimba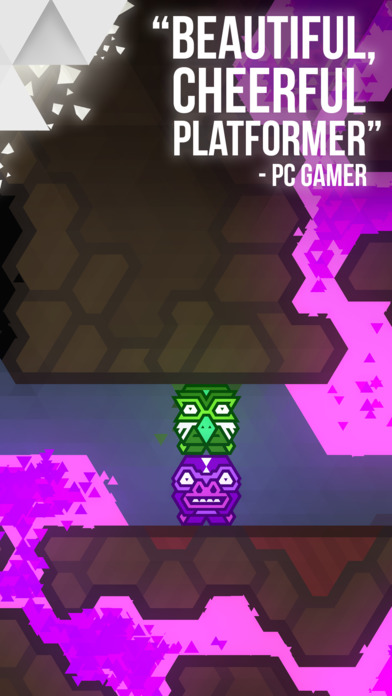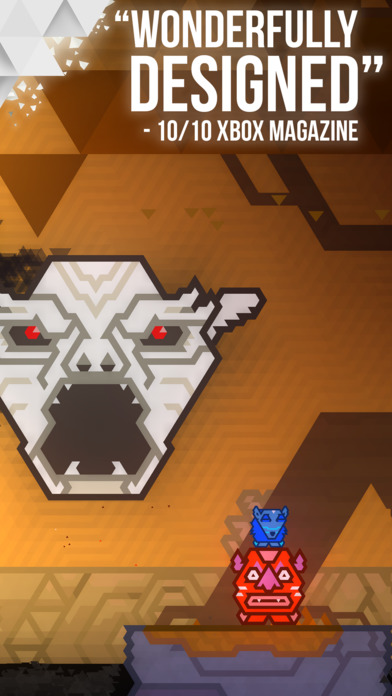 iTunes Description
Jump, slide and fly your way through a beautiful, mind-bending world in this award-winning, puzzle-platforming adventure.

The island of Kalimba has been cast into darkness by an evil shaman. Your totems must journey from the underworld to the heavens in order to restore light to the land. Thankfully, Hoebear the vaguely bear-shaped Metabear will be your spirit guide in this quest. Rebuild the totem pole to bring back the positive vibes to Kalimba.

In Kalimba, you play two coloured totem pole pieces simultaneously – one on the top half, and one on the bottom half of the screen. Avoid dark pits, deadly spikes and roaming enemies, but remember the totems move together. One totem jumps over a hole, the other jumps into spikes; one soars into the sky while the other tumbles into the abyss.
Forum Thread: Kalimba™ (By Flashbulb)
---
Laser Kitty Pow Pow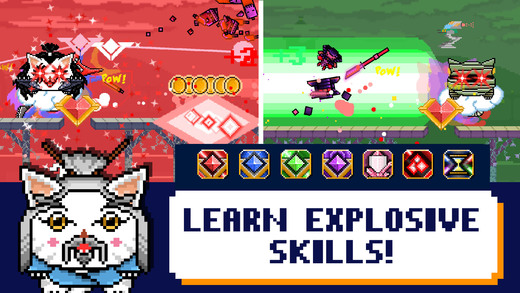 iTunes Description
*** MOST ACTION PACKED ARCADE ON THE APP STORE! ***
Cute? Maybe. Fast? Sure! Action-packed? You bet. Crazy? You won't believe your eyes! Laser Kitty Pow Pow is fast paced, arcade-like, laser infused, crystal boosted, ninja exploding and kitty flying game that challenges the definition of ARCADE ACTION on the App Store. Are you ready?
Forum Thread: Laser Kitty Pow Pow (By ArsThanea)
---
Lava Birds – Cave Escape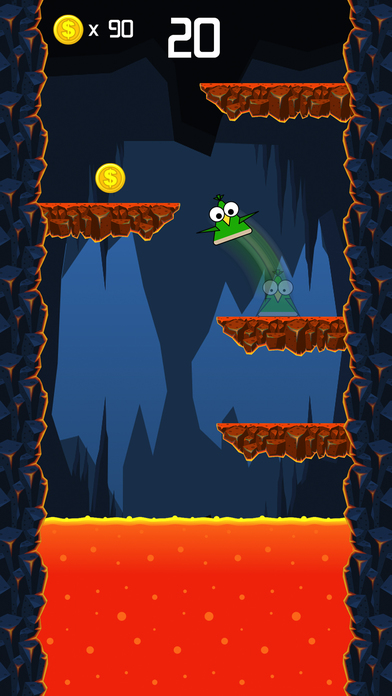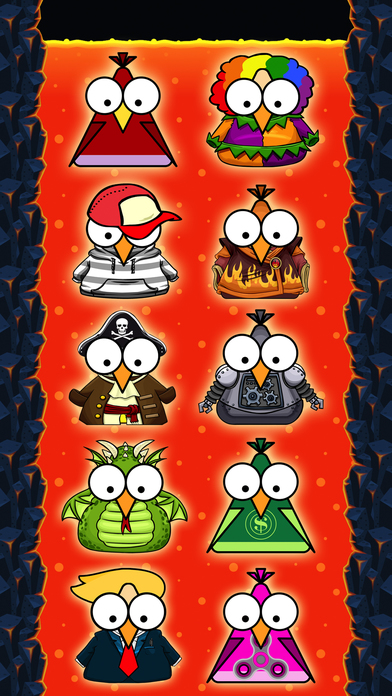 iTunes Description
Climb up the Volcano Cave and Escape Lava
Collect coins to Unlock New Amazing Birds
Tap Right to jump Right, Tap Left To Jump Left
Be very fast and escape Lava
Set New Records
Forum Thread: Lava Birds – Cave Escape (By Kitija Daugule)
---
Math Smashers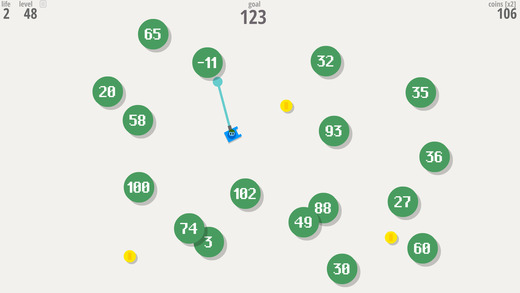 iTunes Description
Math Smashers is an arcade game that will challenge both your dexterity and your mental calculation skills.

Each level is made of bubbles floating around. Each bubble holds a number. You play as a "Smasher", a soldier equipped with a grappling hook. Using this weapon, you'll have to smash bubbles together: their numbers will then add up. Smash bubbles so their numbers match the goal number displayed on top of the screen to earn points! But beware, if your soldier get hit by a bubble, he'll explode!
Forum Thread: Math Smashers (by Ludoscience)
---
Missile Cards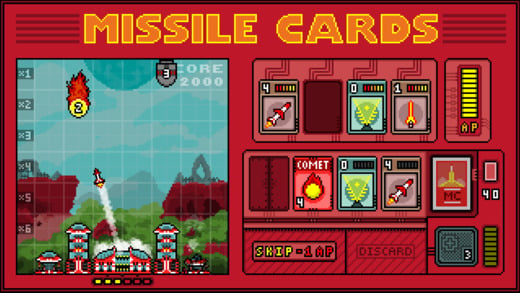 iTunes Description
"Missile Command meets Solitaire…only with more doomlasers, death, and explosions."

MISSILE CARDS is an intense solitaire-style turn-based defense card game loosely inspired by the retro Atari classic Missile Command. Arm your defenses and blast away flaming death orbs, nuclear warheads, and other hazards hurtling down from space. Unlock new bases, upgrade your arsenal, complete missions, and challenge your card skills against increasingly brutal decks in this highly replayable solo strategy card game.
Forum Thread: Missile Cards (By Nathan Meunier)
---
Monkey Ropes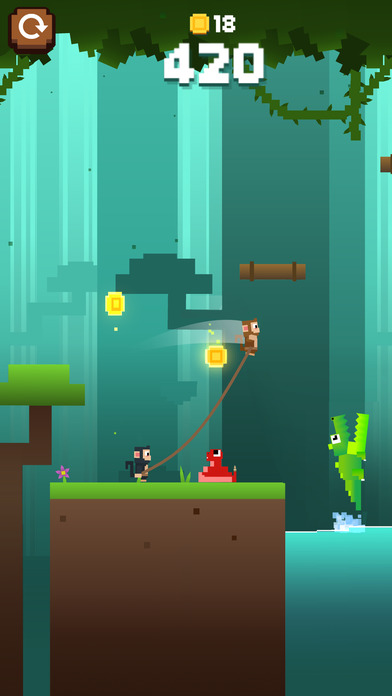 iTunes Description
Sequel to Icy Ropes the #1 Game on the App Store! US , Australia, Canada and more!

It's time to monkey around, jumping from tree to tree trying to escape the jungle, where everything is out to get you! From snappy crocodiles to hungry piranhas you'll never escape the wildlife!

Welcome to the world of Monkey Ropes! Brought to you by the creators of Icy Ropes, Bouncy Bits & Fishy Bits!

Collect coins, open up secret jungly boxes, and unlock a super awesome collection of characters!
Forum Thread: Monkey Ropes (by PlaySide Studios)
---
The Pixel Assassin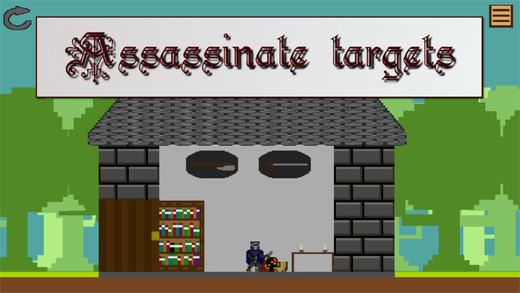 iTunes Description
Pixel Assassin is an indie action platformer game that takes place in medieval fantasy world.

In Pixel Assassin you play as Tormentor, a feared hitman who has sold his soul to an evil god in exchange of amazing powers that he uses to assassinate targets for his master. Jump, leap, fight, stab, slash, sneak and do you best to help Tormentor to complete his missions and finish his evil masters grand plan!

Assassinating targets has never been this fun! Use the environment to gain advantage over your enemies, sneak in the shadows and when they least expect it, END THEM!
Forum Thread: The Pixel Assassin (By DevZek)
---
Pixel Survival Game 3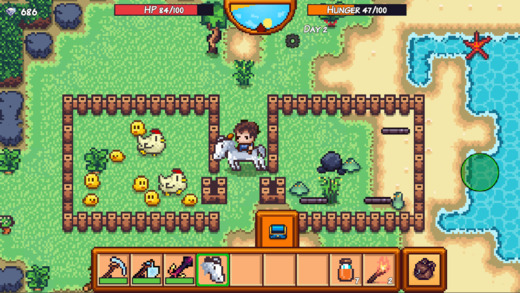 iTunes Description
How will you craft your house on the deserted island?
Will you survive alone? Or with a bunch of friends together?
How many different plants will you grow?
Do you want to ride a horse and race with friends?
How about raising some farm animals and monsters, and bring them for treasure finding?
…or do you just want to slay monsters.. and your friends?
Forum Thread: Pixel Survival Game 3 (by Cowbeans)
---
Plumber: Pipe Classic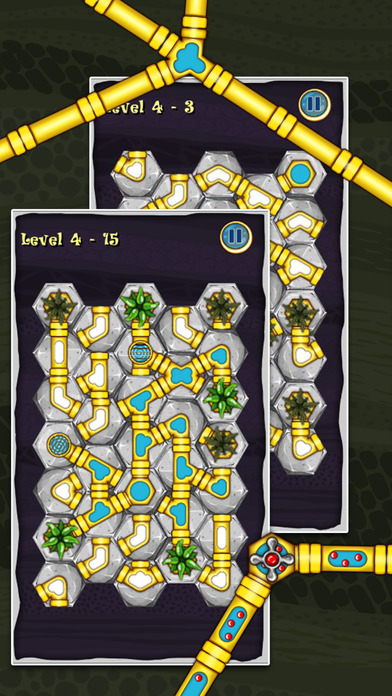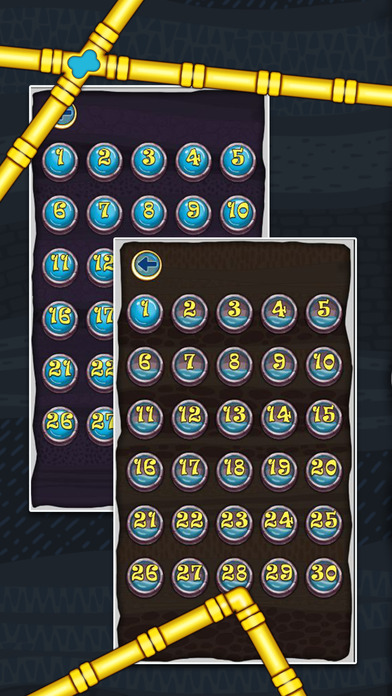 iTunes Description
" Plumber: Pipe Classic is a free puzzle game with really nice graphics in which you will have to save a nice little flower which needs water in the desert.

Simply turn the different pipe pieces by touching them and connect all of them to make a complete pipe make the water reach the flower !
Forum Thread: Plumber : Pipe Classic (By AHT)
---
The Prison Simulator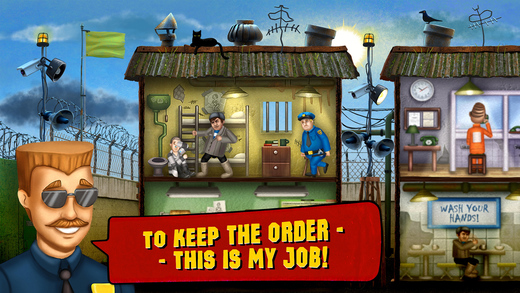 iTunes Description
Try yourself in the role of the prison governor. You will start playing with a little prison, consisting of only a couple of barracks and only on you depends how to further develop it.

In addition to the fact that your duty is to maintain order and peace so that your fosterlings do not interrupt each other, you have to engage in economic activities and constantly monitor that prison did not start a hunger riot!

But this is not all, in the game you will need to constantly maneuver between the interests of your general, who thinks only about replenishing his pocket, mafia boss who turns his dark affairs and prisoners who interested only in opportunity to find a way how to get out faster to freedom!
Forum Thread: The Prison Simulator (by appscraft)
---
Safari Kart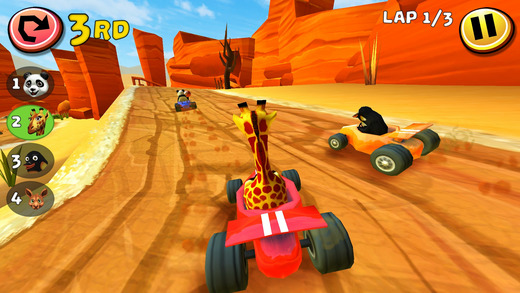 iTunes Description
Safari Kart is an brand new 3D Kart Racing Game for all ages. Boost, drift and use power-ups to win your trophies!

Race from volcanic jungles to freezing cold ice lakes, unlocking new tracks and characters. Can you be the one to champion all of the Cups?
Forum Thread: Safari Kart (By Mobiteos)
---
Super Samurai Rampage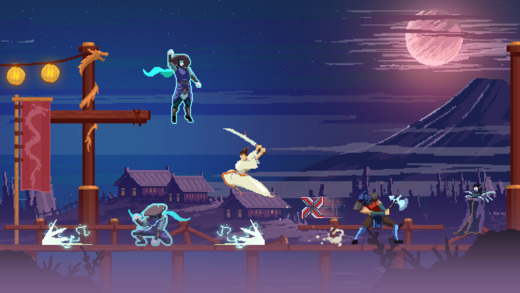 iTunes Description
Super Samurai Rampage is a bloody, retro pixel style high score chaser. You play as a legendary Samurai warrior provoked into a relentless rampage. Armed only with your katana, you must slash your way through endless gangs of challenging enemies. Defend your honor or go down fighting!
Forum Thread: Super Samurai Rampage (by Brackish Games)
---
Swim Up – Fish Adventure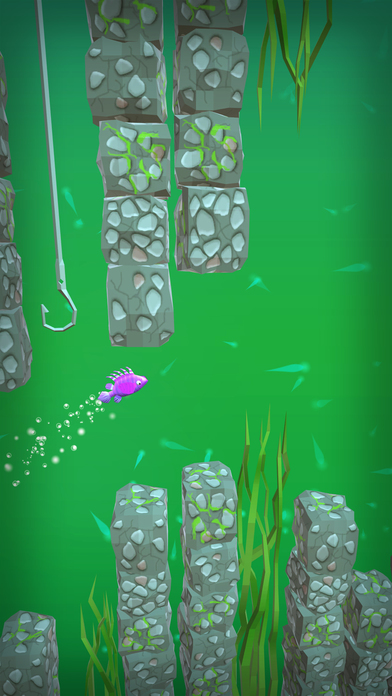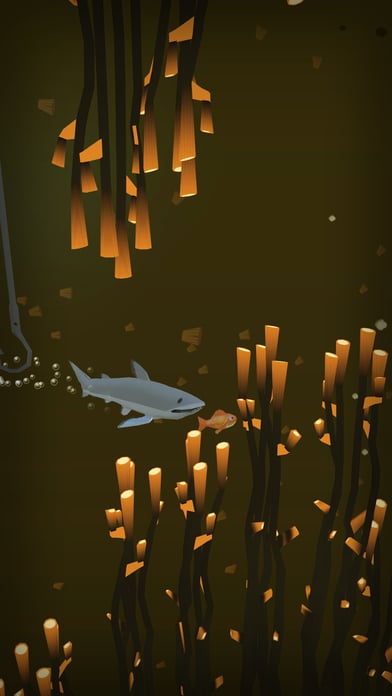 iTunes Description
You are just a small fish in the big sea, out on an adventure among the reefs and underwater temples. Today, you've gone way too deep looking for shiny pearls, and something started to smell fishy. Out of the deep, the shark rushed to get his midday snack, and you're the only item on the menu! Your only chance is to swim up, but the reef goes deep and the currents are growing ever stronger. How long will your run last?

Swim Up is a gorgeous endless runner that has you dash through numerous vivid locations such as sandy shorelines, ominous caves, coral-covered reefs, seaweed forests, ancient temples, and even secret underwater research facilities! Make sure you soak in the view quickly, though – once the game picks up the pace, you'll need to tap fast to get away from the shark!
Forum Thread: Swim Up – Fish Adventure (by NaissusWorks)
---
Swing King and the Temple of Bling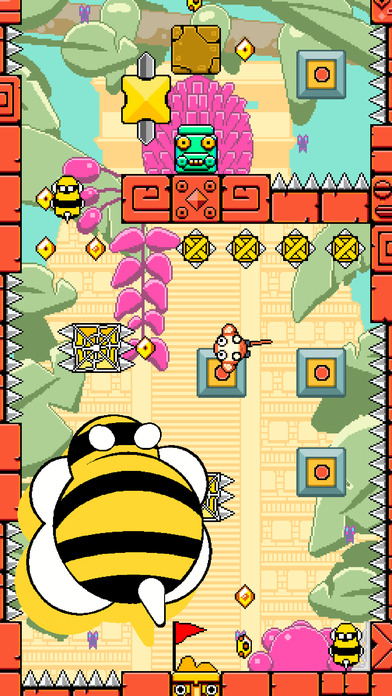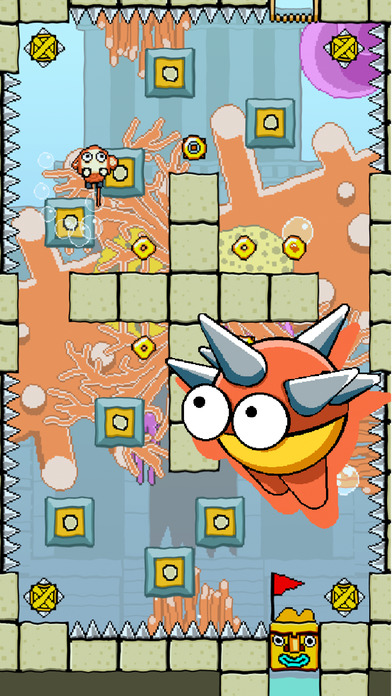 iTunes Description
Swing King is a one-tap action puzzle game. Playing as a Mumbles the monkey, your goal is to unravel the secrets of ancient temples and collect hidden treasures. Explore 45 levels of deceptive traps and creepy creatures in this retro adventure that will test your brain power and reflexes.

How to play:
– Tap and hold to stretch Mumbles arms outward to grab onto poles.
– Release when you are ready to let go.

It's that simple! You can hold as long as you like, and puzzle your way through each temple at your own pace.
Forum Thread: Swing King and the Temple of Bling (By Shedworks Digital)
---
Watercolors: The Journey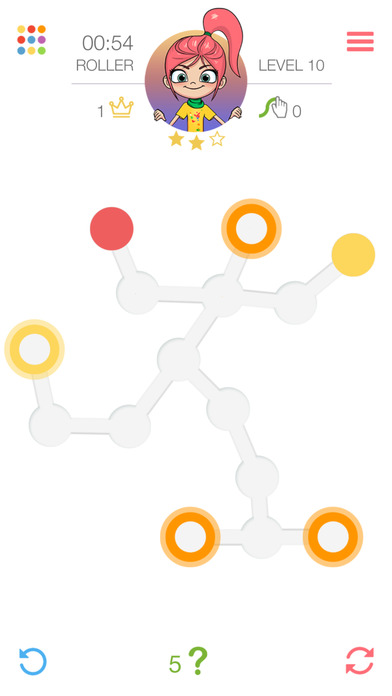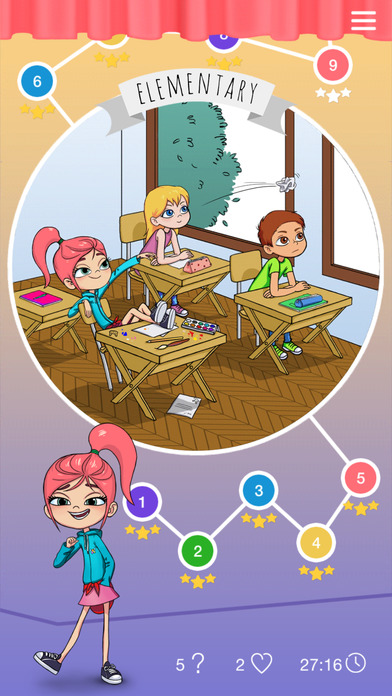 iTunes Description
Join Amelie on her journey from being a bratty little girl to becoming a master painter, discovering challenging puzzles along the way in a world filled with colors.

From the creators of the world wide successful puzzler Watercolors, comes Watercolors: The Journey, an artsy adventure in which you'll witness the transformation of a superficial, yet funny and lovable little girl into a true artist of the heart and spirit.

Experience the almost magical feeling of dragging and combining colors and keep your mind sharp as levels progress. You'll have to discover interesting strategies for completing each puzzle.

Don't worry, you don't need to have previously played Watercolors to enjoy Watercolors:The Journey.
Forum Thread: Watercolors: The Journey (by Adonis Games)
---
Witchers (US)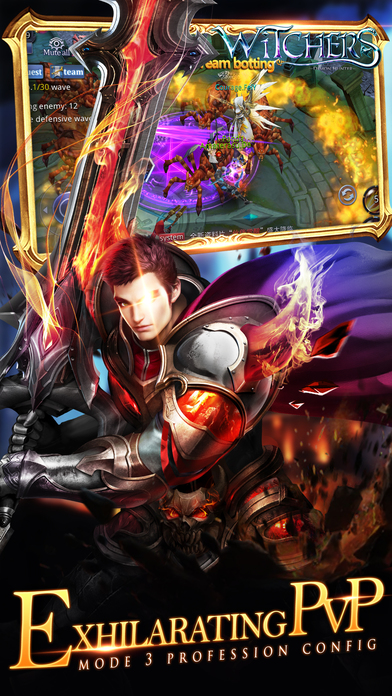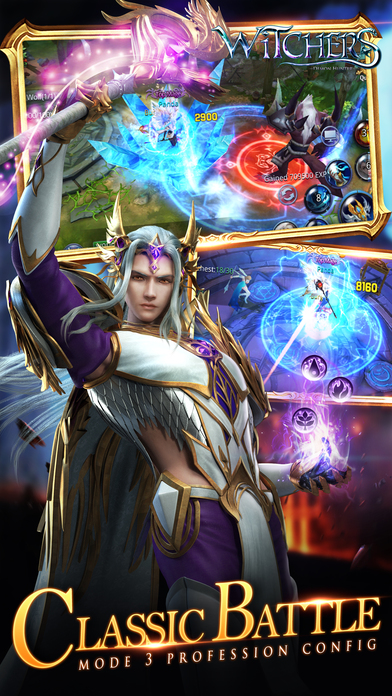 iTunes Description
Witchers(US)》MMO free world mobile game, a massive 3D masterpiece!
●3DMMOARPG hundreds of people fight for their territory!
●Not your typical pay to win game—free trading market system!
●A brand new MOBA experience—10V10 team-fights happening in an instant!
●Domineering mount pets—never leave and never forsake!
●Find your true love—experience a different lifestyle!
Forum Thread: Witchers(US) (by Eyougame)
---
2048 Time Attack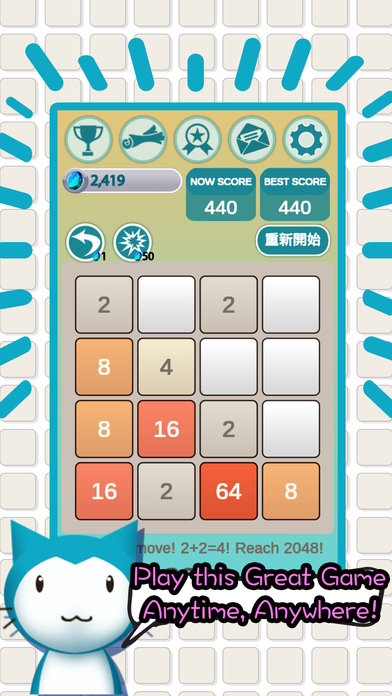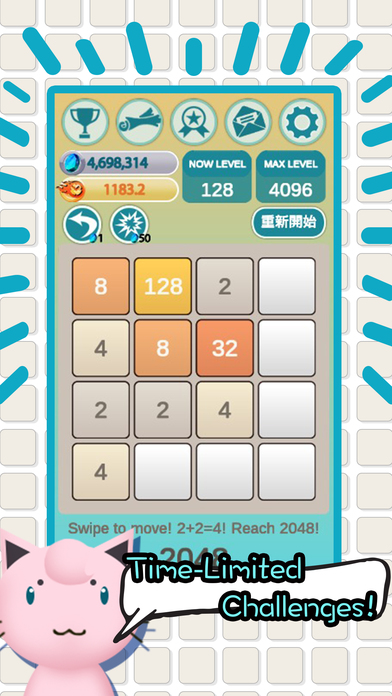 iTunes Description
Wildly Popular 2048, with the Added Challenge of a Time Limit!
Fast-Paced Intuitive Gameplay and a Great Exciting Time Killer Game!
With Numerous Modes and Options to Unlock!
Forum Thread: 2048 Time Attack (By Element Cell Game)
---
3D Spinner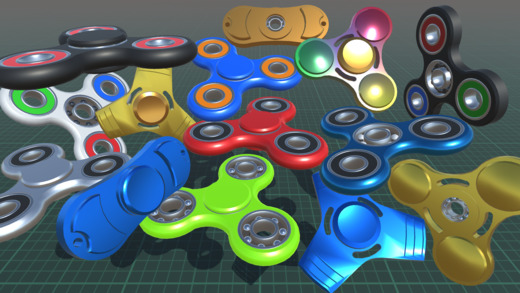 iTunes Description
3D Spinner – the most realistic virtual fidget spinner app you can get!

Featuring realistic physics, 3D graphics and sound, 3D Spinner lets you play with a variety of fidget spinners as if you're really holding them.

Just touch the screen and see your finger interact with the spinner as if it's really there. Move the device around to view and spin the spinner from any angle using the gyro. Or hold the center of the spinner with one hand and spin with the other, rotating the device to feel simulated gyroscopic effects with actual vibration just like the real thing!
Forum Thread: 3D Spinner (by DemonStudios)
[applink url=""]
---
@Color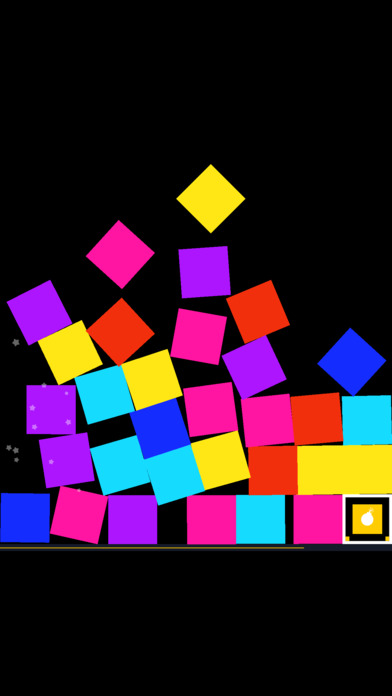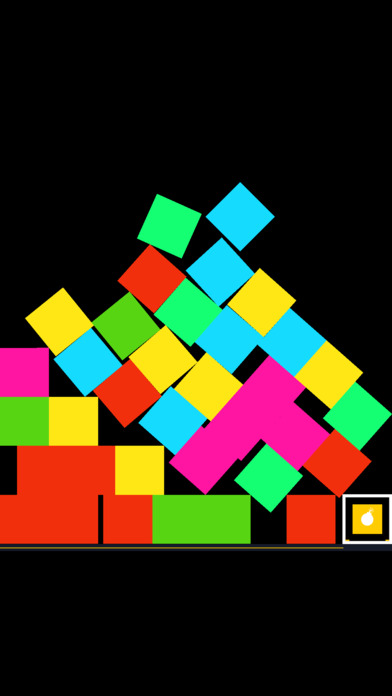 iTunes Description
@Color: Fresh, Original, Unique, Addictive and Full of passion!
@Color: Test your reflex, Adjudge your judgment, Same color match challenge!

@Color: Easy to learn, tap same color blocks, pop them.
@Color: Hard to master, this is a trial of color!
@Color: Endless levels and unlimited play.
Forum Thread: @Color (by LI YIN JIAN)
---