Welcome to Touchstone Tavern #101, our Hearthstone (Free) weekly roundup of the best stories and craziest videos. I hope you've been enjoying your card play and that the gods of RNG have been good to you. We didn't have any groundbreaking news last week, but there were still plenty of interesting stories, ranging from Ben Brode talking about the state of the game to Disguised Toast getting banned and plenty in between. The meta seems to be on the more stable side at the moment, which means we don't get too many surprises, but players overall seem to still be fine with the state of the game. How are you enjoying your playtime? Finding enough variety to keep it interesting, or are you already glancing to see when the next expansion will hit?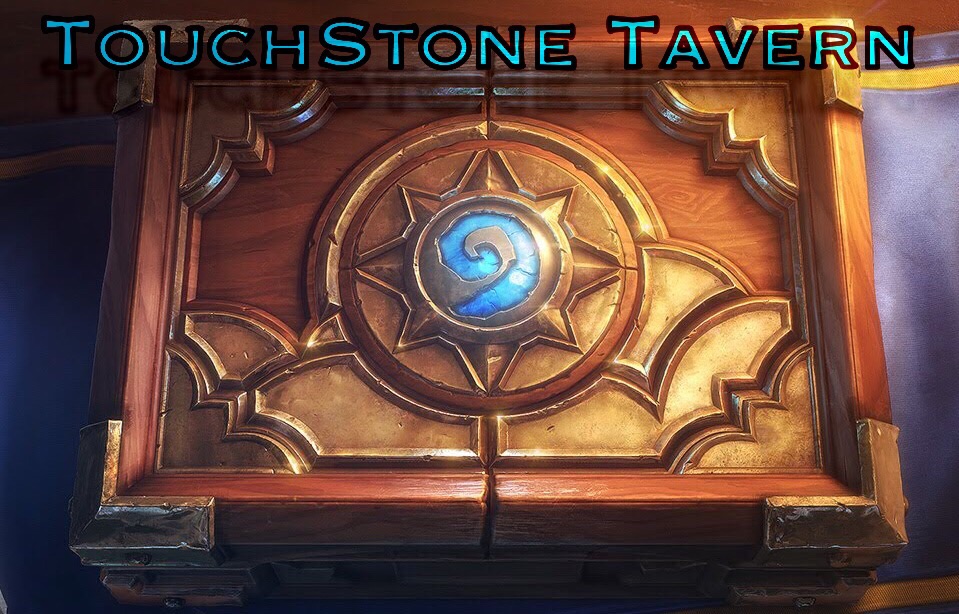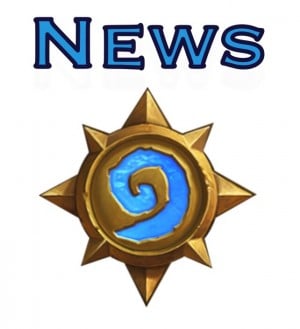 Initial Designs for Curse of Naxxramas Cards
If you'd like to see how Curse of Naxxaramas' cards were initially designed, check out this article where Ben Brode shows off some pretty crazy cards that never made it into the game. There are some very fun cards—that would have been totally broken if actually included. Would you want to see any of those cards in the game today?
Why Wild Open Is Best for Pro Players
As this article points out, perhaps we need a tournament that embraces the randomness and chaos of the game. Wild has all kinds of crazy combos and cards, which create a different kind of competitive space for pro play. The upcoming Wild tournament will offer a refreshing and original experience for viewers and players alike. RNG isn't a part of the game that everyone enjoys, but those moments of craziness are the moments that everyone talks about on the internet, and Wild's craziness allows for those moments to happen pretty much every match. And with all the crazy combos possible, new players can make a name for themselves. Excited about the Wild Open?
Disguised Toast Suspended After Discovering and Sharing Auto-Win Exploit
Disguised Toast discovered an interesting interaction between cards (that I won't detail here) that leads to a bug that crashes the game but counts as a win for the player who initiated the exploit. Toast was using the exploit on Friendly so he wouldn't cheat his way up the ladder, and even though he notified Blizzard about the buy, he got a four day suspension for using the exploit on stream. While some players complained about the suspension, the writer of the article points out that by showing it off on his streams, Toast probably gave too many players the opportunity to go ruin other players' fun.
Hearthstone Will be on Amazon's Mobile Masters Invitational
Amazon's 2017 invitational has moved from casual games into more hardcore ones, and Hearthstone will be one of the three games featured (along with Summoners War and Vainglory). Hearthstone is using a fun format called Deck Doctor, where two amateurs learn the best deck-building practices from Amnesiac and Rastmah and then play head to head with the pros. The Hearthstone part of the invitational will take place June 23rd.
Youtuber Trying to Introduce Hearthstone Players to Poetry
Youtuber James Ward decided to create a project called Life on Hearthstone that turns all those defeats and RNG-created messes into poetry and fun animation. And if you pay close enough attention, you can see how his project is about more than just Hearthstone, but I'll let you figure that out yourselves.
Ben Brode Life After Un'Goro
Asked to rank Un'Goro's big mechanics in a recent interview, Brode ranked them in the order of adapt, quests, and elementals, saying that he really likes adapt because every game can feel different and feels like you're solving new problems every time. The others are fun too, but they are different. He also says he and the team are happy when they are surprised by how powerful a card is (like Lyra the Sunshard) because it makes it fun. Brode also goes into the controversial Rogue Quest, Sunkeeper Tarim, class diversity, and more, so check it out here.
Alexstrasza and Gadgetzan Auctioneer Might Be Heading to the Hall of Fame
In a recent interview, Ben Brode talked about the possibility of more Standard cards heading to the Hall of Fame, and the two he mentioned as possibly leaving us are Alexstrasza and Gadgetzan Auctioneer. These cards are, of course, not certainties in any way, but Brode did say that these two cards have enabled powerful strategies since the beginning of the game, so it might be time to let players discover new strategies to play. Would you like these cards gone, or do you have different Hall of Fame priorities?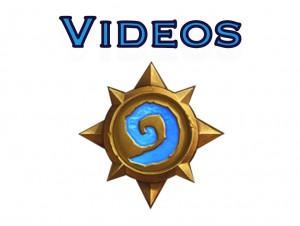 Can't Get Unluckier than That
16 DMG Primordial Glyph
Kripp's the 96,000 Dust Deck
StrifeCro's Miracle Rogue
Brian Kibler Discusses Culture of Negativity
Best of RNG #18
WTF Moments #152
Turtle Lethal
Mirror Entity Wins the Game
Legend 1 Evoke Token Shaman
Top 10 Weapons of All Times
Tempo Storm Presents Gunther Mage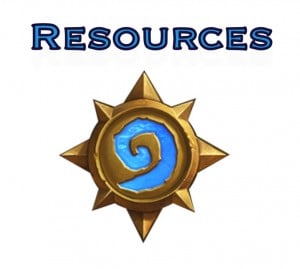 As always, we have some good resources on the site for you in case you are new to the game or simply want to sharpen up your game. There's never such a thing as too much help in Hearthstone, so check out our guides.  
Hearthstone Deck-building Guide