Welcome to another week of new iOS games, and boy what a week it is! That weird Magikarp simulator game has launched outside of Japan, Crescent Moon's latest Subdivision Infinity offers some crazy space battling action, Skullgirls brings the popular console fighter to the touchscreen beautifully, and the massive hit Zombie Gunship finally gets its long-awaited sequel. Plus there's the usual assortment of quirkier, under the radar stuff, so be sure to give the full list a look below and let us know which games you'll be picking up this week!
---
Ace Racing Turbo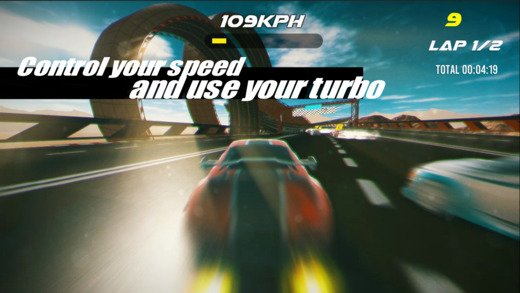 iTunes Description
Get ready and start your engine, race on amazing tracks with crazy looping.
Drive the fastest car in this exciting ultimate racing game!

Enjoy extreme mind-blowing visuals
Choose from 20 race tracks
Explore 9 unique car
Reach impossible speeds
Race for the World Cup and achieve victory being on top 3
Take part in a selection of hardcore challenges
Win the Ghost race!
Forum Thread: Ace Racing Turbo (By AH Game)
---
Ball O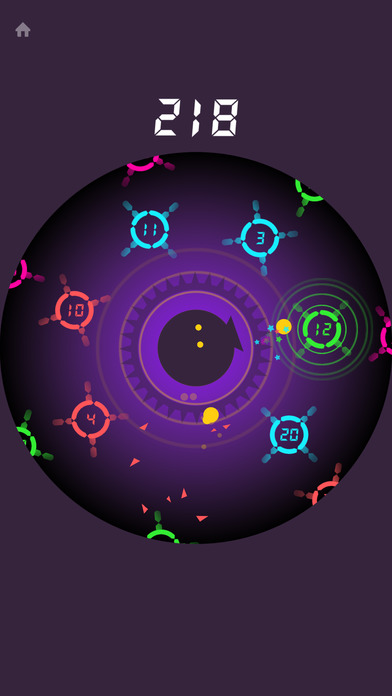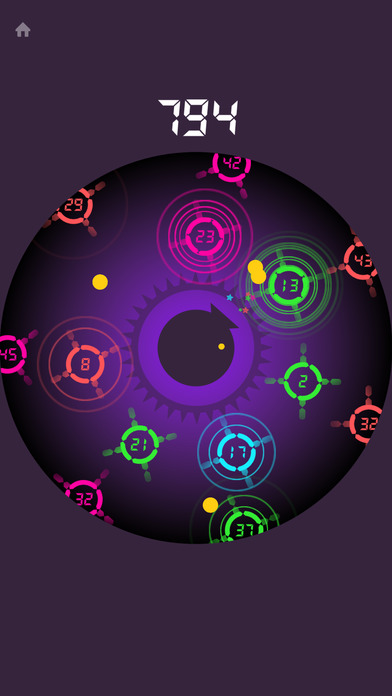 iTunes Description
Ball O is a fresh and unique physical collision game.
Classic LCD minimalistic style with wood and metal sound.

Ball O only need one tap to play.It is easy to learn, hard to master.Shooting balls is easy, find good angle is hard.Maybe need some luck too.
Forum Thread: Ball O (by Xi You Di Wang)
---
Battleship Clash: Naval Warfare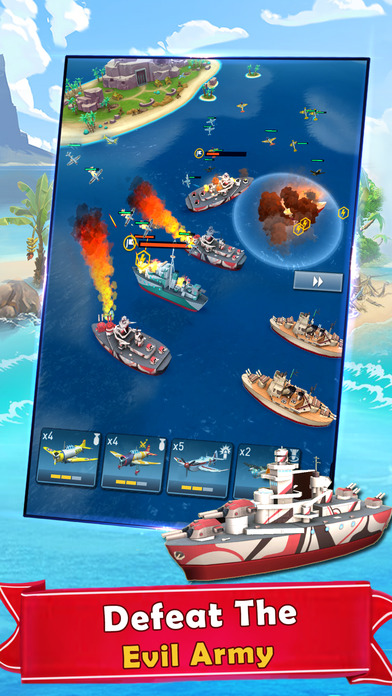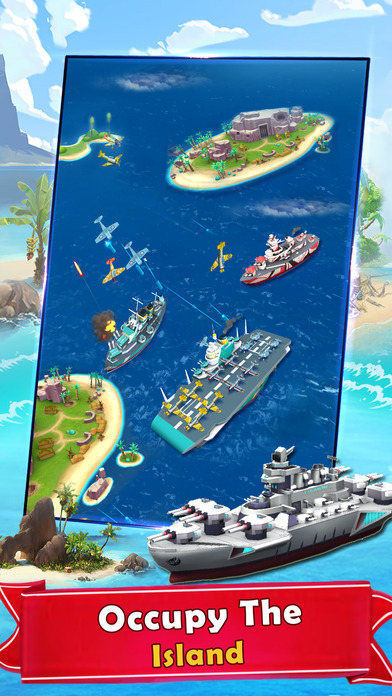 iTunes Description
Start the Battle!
It's Your Duty, Commander!

BATTLESHIP CLASH is a REALITY 3D Naval game.
There are more than 100 Warships, Warplanes,Guns and all kinds of Weapons.

This game design as a NAVAL STRATEGY type. The main defend fire are all kinds of warships, such as Aircraft Carrier, Battleship, Cruiser, Destroyer and other Vessels. To build up a fleet, the attack part mostly depends on many kinds of Warplanes such as Dive Bombers, Fighters, Heavy Bombers and Torpedo Planes. Main-guns and sub-guns of ships also can set up an air defense network to protect your fleet.
Forum Thread: Battleship Clash:Naval Warfare(By C&L)
---
BitChip Bounce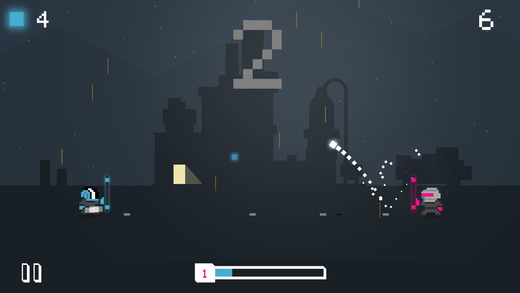 iTunes Description
BitChip Bounce is an addictive, futuristic ball game of sumptuous timing, dynamite-reactions and pin-sharp focus.

Collect BitChips by successfully diverting the world's most random ball and use them to unlock new characters. Unbelievable, right?!
Forum Thread: BitChip Bounce (by Appsolute Games & David Barley)
---
Canyon Crash – Fall Down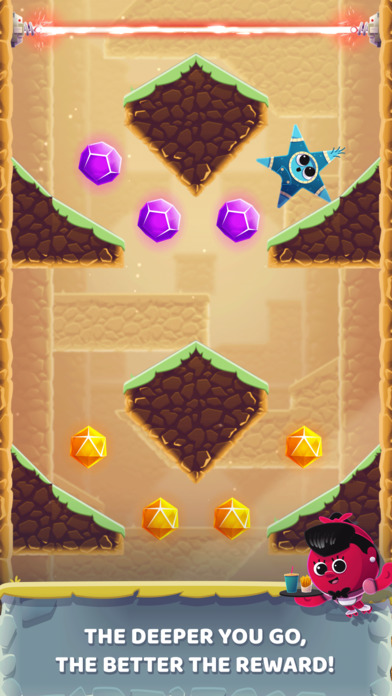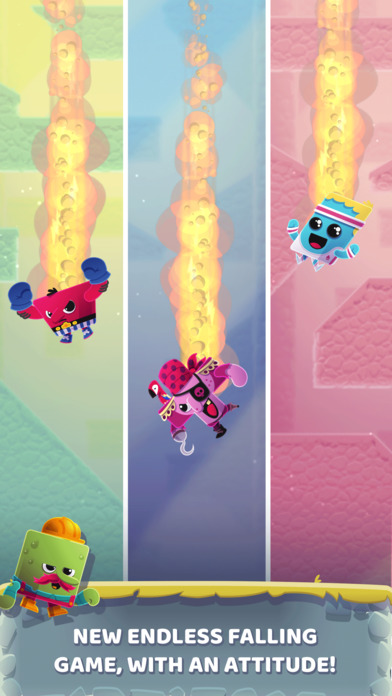 iTunes Description
Canyon Crash is an endless fast falling game
Dive in the canyon with your heroes and beat your high score!
Fall down as fast as possible to dodge the laser
Fall down as deep as possible to collect better gems
Forum Thread: Canyon Crash – Fall Down (by QuickByte Games)
---
Cookie Jam Blast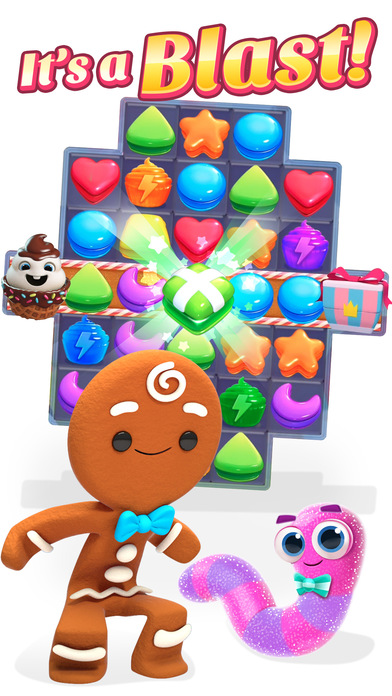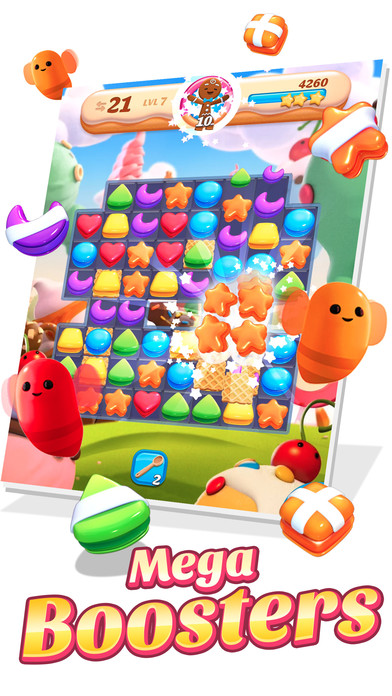 iTunes Description
C'est Bon! From the makers of the hit game Cookie Jam, comes a NEW calorie-free treat, Cookie Jam Blast! With delicious new challenges and game modes, this game is sure to satisfy!

Hop in your airship and embark on new bakery adventures! Whip your way through fantastical bakery islands and create scrumptious new recipes! Earn rewards along the way and collect limited edition airships in special events! You'll want to check back often to see what's in store!
Forum Thread: Cookie Jam Blast (By Jam City)
---
Deadheads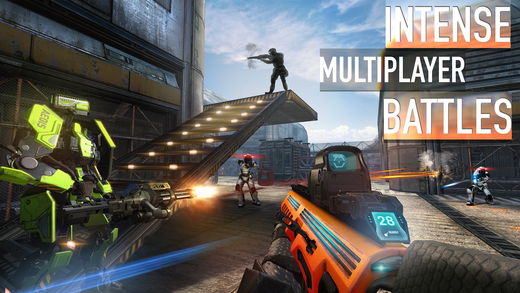 iTunes Description
The FPS perfected for touch. Challenge players in huge online multiplayer battles, form a clan, compete in tournaments and fight your way to the top.

Collect cards to unlock weapons & characters and customize with amazing skins. Compete in Leaderboards and add other players to your friends to play private and public party games. Create or join a clan to share resources and build your own community. If you like shooter games, we've got you covered, with plenty more features being worked on behind the scenes!
Forum Thread: Deadheads (By Cmune)
---
Dragonsaga Mobile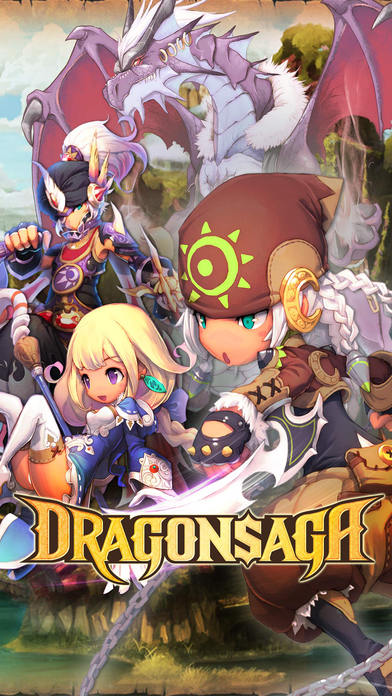 iTunes Description
Teebik inc. proudly presents the Ultimate Side-Scrolling Action RPG of the year, Dragonsaga Mobile!
Continuing its success from the PC, Teebik inc. is bringing the familiar fantasy adventure into your smart phones.
PLEASE NOTE! Dragonsaga is free to download and play. However, some game items can also be purchased for real money. If you don't want to use this feature, please disable in-app purchases in your device's settings.
Forum Thread: Dragonsaga Mobile (by chang chen)
---
Dream Jumper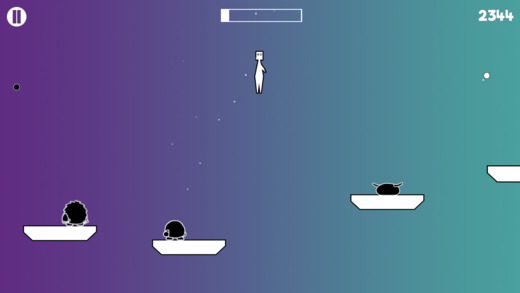 iTunes Description
"Dream Jumper" is an side-scrolling jumping arcade game. Just jumping from a platfom to the next one, avoiding enemies, their fires and falling down. Pick the white dreams, fill your dream bar, and fly…
Forum Thread: Dream Jumper (by Wish Studio)
---
Eggy Cats' Adventure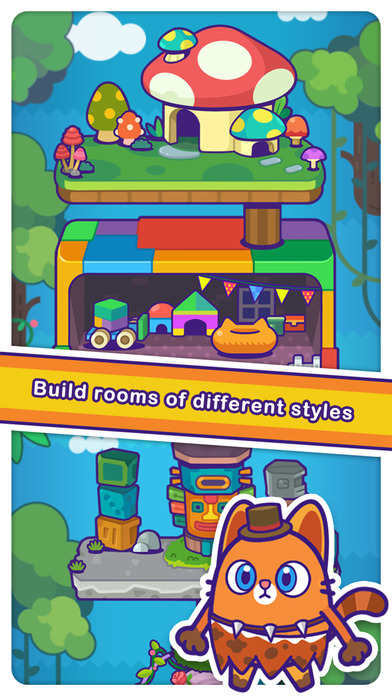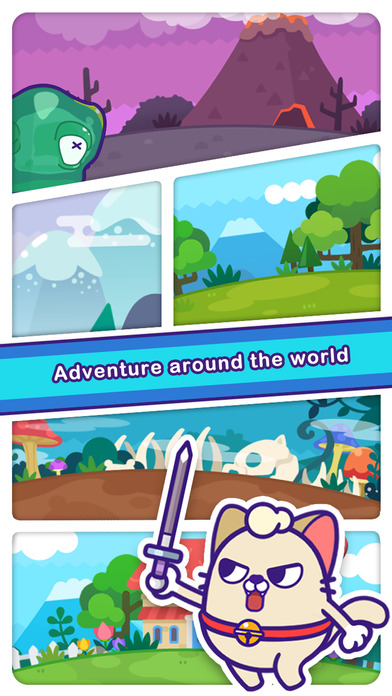 iTunes Description
Start adventure to the moon with cats!

Two cats who want to play on the moon begins to build their houses higher and higher, to reach the moon finally someday. They are recruiting cats to achieve this great aim. Now the adventure starts!
Forum Thread: Eggy Cats' Adventure (By SOULGAME INFORMATION CO)
---
Fantasy FreeCell
iTunes Description
"Fantasy Freecell" is a puzzle card game where you can play FreeCell in a fantasy world.

If you like card games and fantasy atmosphere, this game is for you. Fantasy Free Cell Solitaire will move you to magical world full of dragons, castles, kings, queens, spells and magical creatures & artifacts.
Forum Thread: Fantasy FreeCell (By The Logic House)
---
Farm Animal Family Online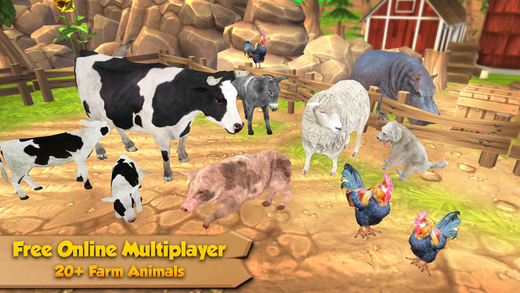 iTunes Description
The farm is yours! Build a family in a multiplayer world. Make friends online!

Set out on an adventure with your friends from around the world in this ultimate multiplayer simulator. Start off as a sheep and level up to become other animals such as a cow or goat, or even wild zoo animals like the mighty gorilla! These animals are not pets, so be careful!
Forum Thread: Farm Animal Family Online – Multiplayer Simulator (by Foxie Games)
---
Fastlane: Road to Revenge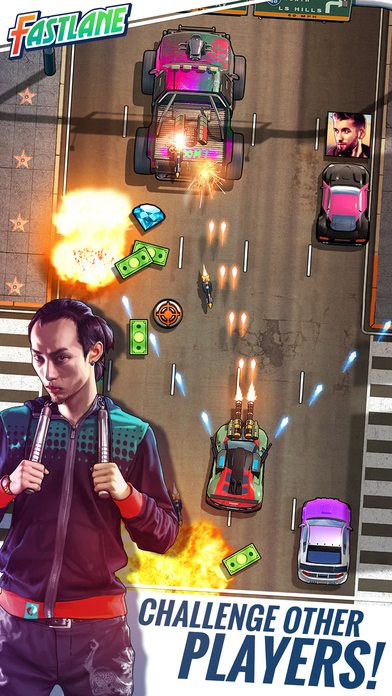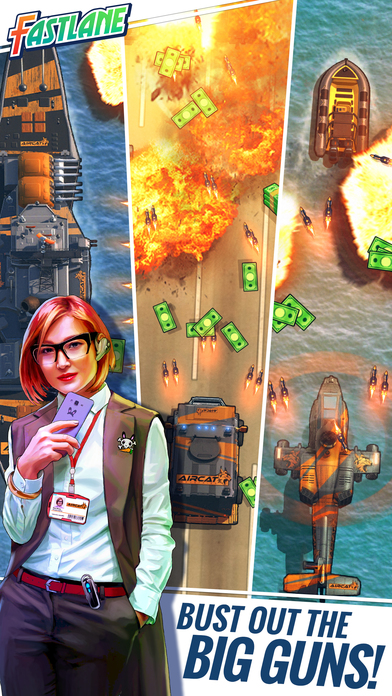 iTunes Description
THEY TOOK YOUR CITY. THEY SHOULD'VE TAKEN YOUR CAR!

Reclaim your No.1 position as you blast past other players and outrageous gang bosses in Fastlane: Road to Revenge!

Pick-up this FREE classic arcade shooter and play anytime OFFLINE!
Forum Thread: Fastlane: Road to Revenge (by Space Ape Games)
---
Fatal Raid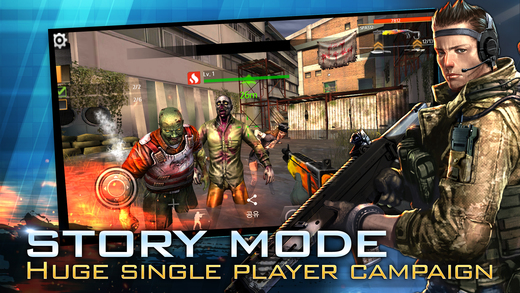 iTunes Description
Do you have what it takes to fight back the undead horde and reclaim the city?

The zombie apocalypse has arrived. Carnage ravages the streets of Nova City. All that stands between its salvation and ultimate destruction is a squad of elite super soldiers. Do you have what it takes to fight back the undead horde and reclaim the city?

Fatal Raid is an action packed first-person shooter like you've never seen. No mere mobile game, Fatal Raid gives you the full FPS experience right at your fingertips. From the complex, story-driven single player mode to the realtime PvP battles, Fatal Raid has unparalleled depth and replayability.
Forum Thread: Fatal Raid (The Binary Mill)
---
Glide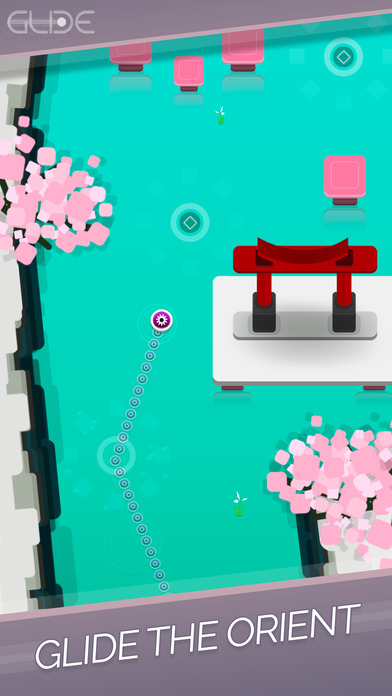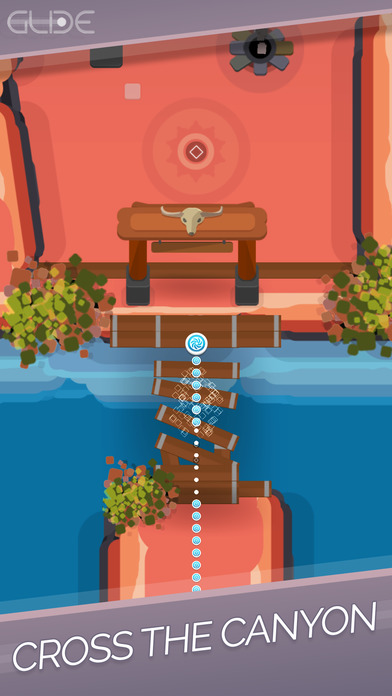 iTunes Description
Glide is a chilled, yet challenging game all about the journey.

Featuring 7 beautiful worlds, accompanied by stunning original soundtracks, you'll need to follow the paths with perfect 1 tap precision.

Your challenge is to reach the portals at the end of each world to earn those coveted 3 Stars. But be careful, your Glide will disappear down worm holes, travel over collapsing floors and split into many to thwart your success!

The Challenge has been set! Do you have the skills to become the Glide Master?
Forum Thread: Glide (by RisingHigh Studio)
---
HYPER BEAM
iTunes Description
Control two players as one linked by an energy beam and you have to survive endless waves of enemies by dodging and destroying them. With every enemy destroyed, the beam charges. Once it's fully charged, unleash hyper mode to transform into a much more powerful beam and devastate incoming ships. You'll have to be vigilant and agile to survive the vicious onslaught of enemy ships.
Forum Thread: HYPER BEAM — A Twin-Stick Arcade Survival Game (by Rinikulous Games)
---
Iron Blade: Medieval Legends RPG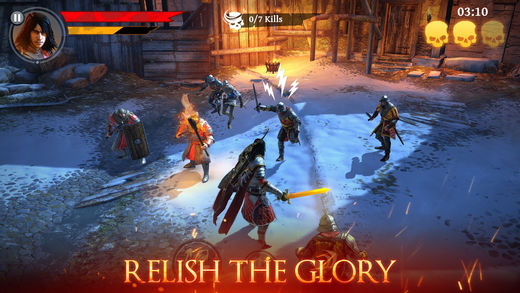 iTunes Description
… To all Action-RPG fans:
The ancient prophecies were true. The Demon Lord Baal is set to return for his second attempt at claiming this world: The signs are everywhere, the darkness is emerging, the cultists are stronger.
The Templars need your help! Join millions of other players in a glorious quest to save all of humanity or spend eternity in the depths of Hell. Are you the Iron Blade-bearing savior the prophecy foretells?
Forum Thread: Iron Blade: Medieval Legends RPG (by Gameloft)
---
Jaipur: A Card Game of Duels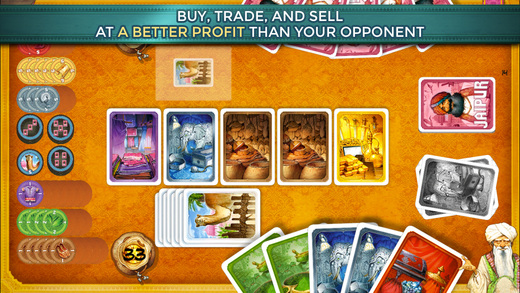 iTunes Description
A Spiel des Jahres Recommended game, Jaipur is one of the most most well-loved 2-player tabletop games. Jaipur is a fast-paced card game for two players with a blend of tactics, risk and luck. You are one of the most powerful traders in Jaipur, the capital city of Rajasthan. You and your opponent duel to demonstrate to the Maharajah that you can earn a greater profit than your competition. At the end of a round, one player receives the Maharajah's seal of excellence, and the first player to earn two seals of excellence wins the privilege of being invited to the Maharajah's court!
Forum Thread: Jaipur: A Card Game of Duels (by Asmodee Digital)
---
Jellyban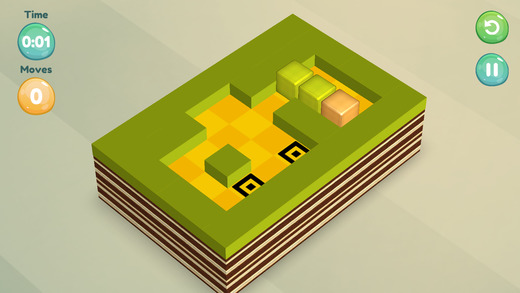 iTunes Description
Are you ready for hours of fun and endless challenges by solving some Sokoban puzzles? In this transport puzzle game, you are a cute Jellyban whichpushes the boxes to their marked positions. In each puzzle, there are some green cubes and you need to push them to the black marker to complete the level. You've got limited moves and limited time and the faster you solve the Sokoban puzzle, the more stars you'll get.
Forum Thread: Jellyban – Sweety sokoban puzzles (by Lu Quoc Man)
---
Mordheim: Warband Skirmish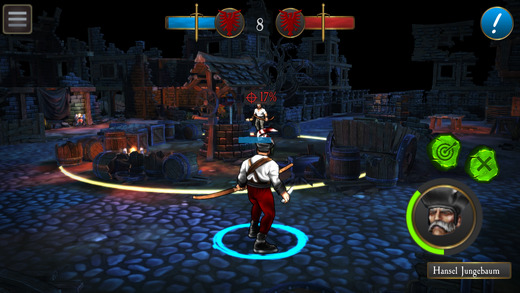 iTunes Description
Explore the ruins of the City of Mordheim, clash with other scavenging warbands and collect Wyrdstone – valuable shards from the comet that destroyed the city.

Legendary Game's adaptation of Games Workshop's classic table top game: Mordheim, set in the Warhammer world. Multi player turn-based strategy right at your fingertips, you'll have the freedom to play how YOU want to play. Hide in the shadows and wait for the right moment to strike, get a vantage point and pick your targets off with ranged weapons, or bring the fight straight to your opponent in an up close and personal confrontation, the choice, is yours!
Forum Thread: Mordheim: Warband Skirmish (By Legendary Games)
---
Parking Mania 2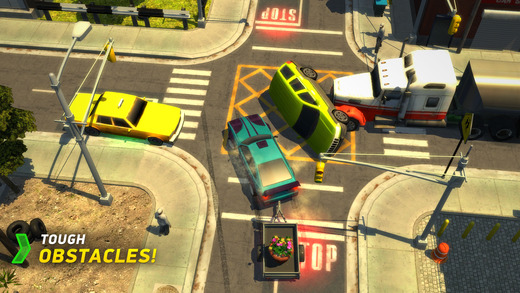 iTunes Description
A sequel for a popular Parking Mania in 3D.
Drive and park various cars completing exciting missions.

NUMEROUS COOL MISSIONS
Become a taxi driver, deliver goods and much more. Write your own story of success!
SHARPEN YOUR SKILLS
Become a pro in parking and driving in the concrete jungle of a big city.
BIG WORLD
The huge city never sleeps. The traffic is heavy both during the day and at night, stay sharp!

Fasten your seatbelt and have FUN!
Forum Thread: Parking Mania 2 (By Mobirate Studio)
---
PES 2017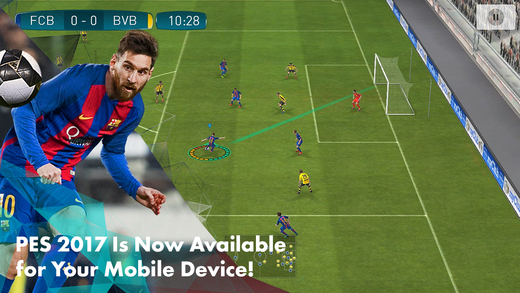 iTunes Description
Experience the latest entry in the PRO EVOLUTION SOCCER series on your Mobile Device! Featuring official partnerships with club giants FC BARCELONA, LIVERPOOL FC, BORUSSIA DORTMUND, and official licenses with top teams and players from Europe, Latin America and Asia!

PES 2017 Has Gone Mobile!

Take total control of every action on the field in a way that only the PRO EVOLUTION SOCCER franchise can deliver! Natural player movements, precision passing, and in-depth tactics bring the true experience of the beautiful game to your mobile device!
Forum Thread: PES 2017 -PRO EVOLUTION SOCCER- (by KONAMI)
---
Pokémon: Magikarp Jump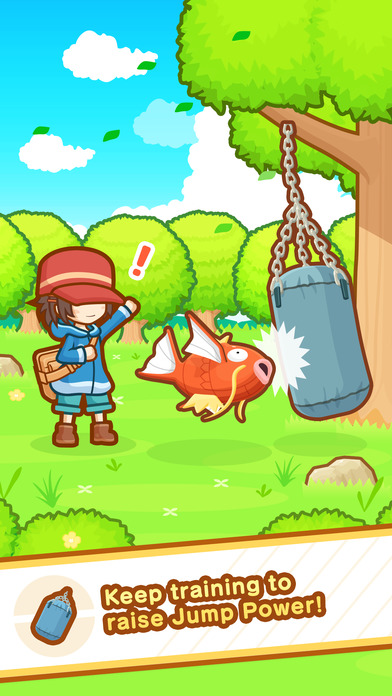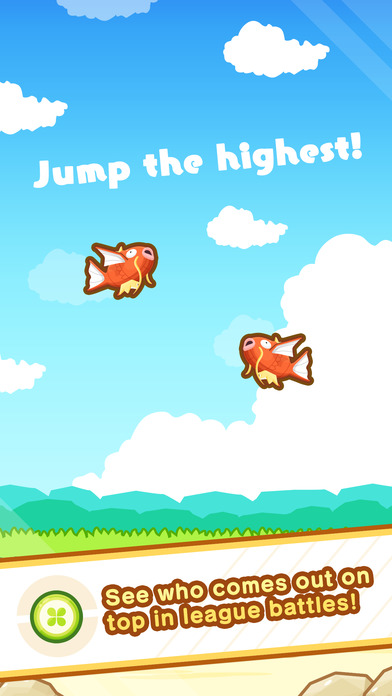 iTunes Description
You can raise the ultimate Pokémon!

What is this world coming to?! It's a Pokémon game all about the weakest Pokémon ever—Magikarp! Anyone can play this simple game in their spare time to create the most majestic Magikarp ever in this official Pokémon app!

What kind of Pokémon is Magikarp?
・ It's famous—for being pathetically weak, unreliable, and generally useless.
・ It can't learn any powerful moves—all it does is flop around and splash!
・ When it flops its way too high in the sky, it's sometimes snagged by the Bird Pokémon Pidgeotto—never to be seen again!
Forum Thread: Pokémon: Magikarp Jump (by The Pokemon Company)
---
Q-Bit Revolution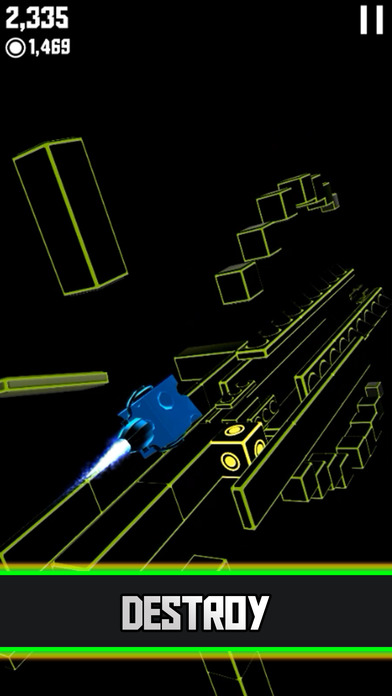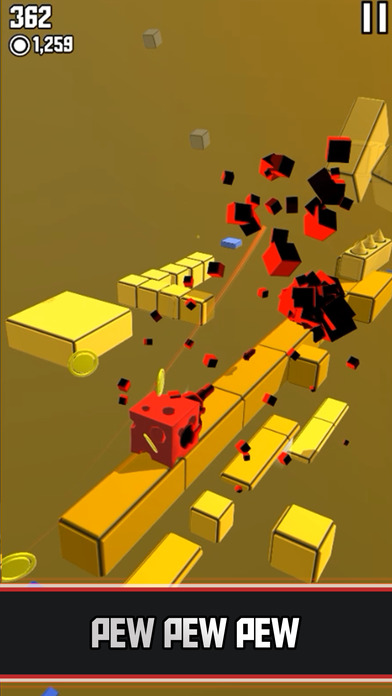 iTunes Description
Hop! Flip! Blow stuff up! This ain't yo mama's endless arcade hopper! Think you can handle it?

Become a Legend and earn the Crown, then challenge your friends to beat your high score in the online leader boards!
Forum Thread: Q-Bit Revolution (by 111 Games)
---
Reckless Getaway 2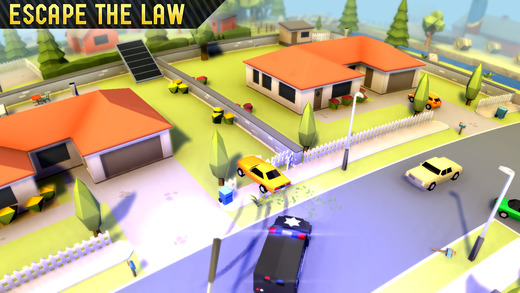 iTunes Description
It ain't no cakewalk topping the most-wanted list. It takes hard work and a sweet ride… Dodge the heat and don't get dead!
Forum Thread: Reckless Getaway 2 (By Pixelbite)
---
Rogue Knight: Infested Lands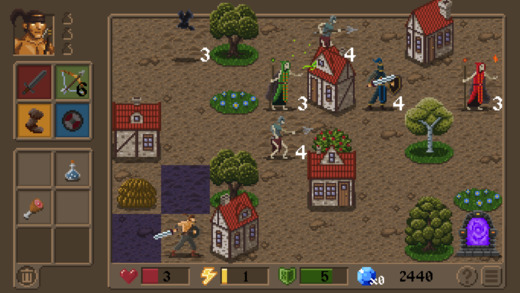 iTunes Description
Fight or sneak your way through hordes of monsters in an attempt to hunt down the dark wizard Zogorath in this turn-based roguelike. Use magic scrolls, potions and skills to outwit your enemies, but be careful; skills cost stamina and some items are more useful in certain situations than others…
Forum Thread: Rogue Knight: Infested Lands (by Luis Regueira)
---
Skullgirls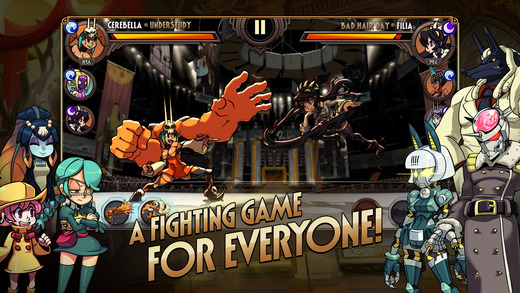 iTunes Description
Skullgirls is a 2D Fighting RPG packed with unique, colorful characters to collect, upgrade, and customize as you search for the mysterious SKULLGIRL!

STUNNING 2D ANIMATION
Thousands of frames of carefully hand-drawn 2D animation delivers one of the most visually polished games you'll play on mobile!
Forum Thread: Skullgirls (By LINE Corporation)
---
Spinner Zag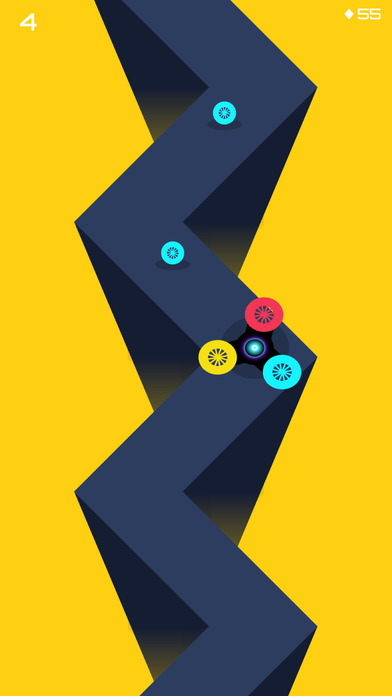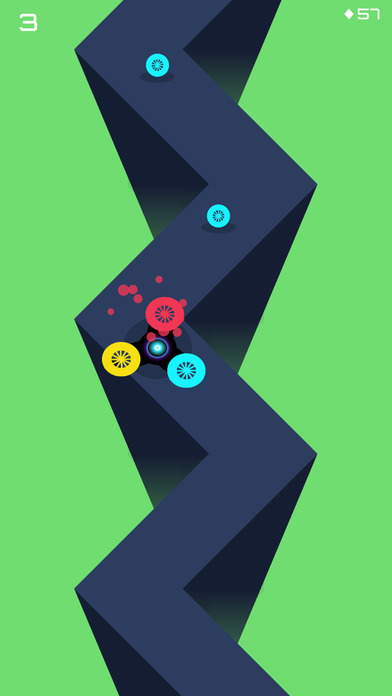 iTunes Description
Welcome to "Spinner Zag"!
This is a reflex color match game with spinner rotating and rushing.

One tap to control spinner, easy to learn, easy to die."Spinner Zag" is made for fun.If you want some fun,please feel free to try "Spinner Zag" now!
Forum Thread: Spinner Zag (by Xi You Di Wang)
---
Subdivision Infinity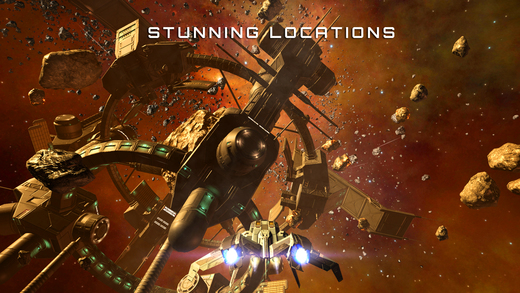 iTunes Description
Ready your ship and cruise the great expanse of space in over 40 engaging missions in 5 distinct locales. Hunt down and destroy enemy spacecraft, crush capital ships, mine asteroids for rare minerals, and find blueprints to craft amazing new vessels.

Subdivision Infinity features stunning graphics and tight spaceship game play. Beyond the story's main missions, you will have an array of optional goals to keep you cruising, including space exploration, bounty hunting, and mining operations.
Forum Thread: Subdivision Infinity (Crescent Moon)
---
Throw Pinball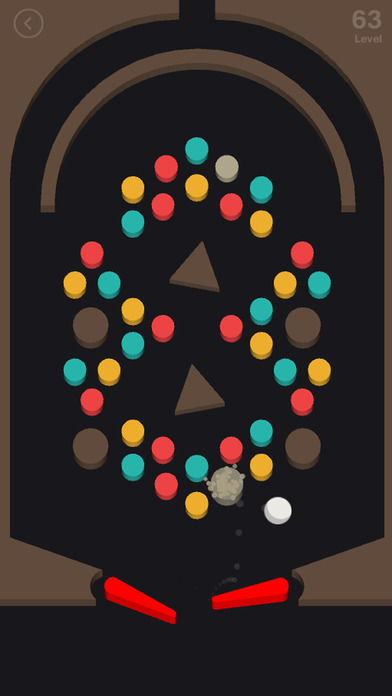 iTunes Description
Throw is arcade style pinball block breaker game. Your goal is to breaking all of the blocks to clear the level.

Key Features:
+ Well designed 75 levels.
+ Great musics.
+ Minimal style graphics.
+ Simple game play.
Forum Thread: Throw Pinball (by baris intepe)
---
Valhalla Hills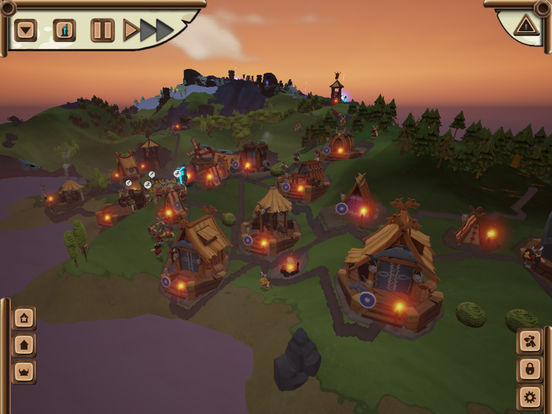 iTunes Description
You're spending your whole life to please your gods. You're fighting and dying an honorable death. And now this! The poor Vikings are standing in front of Asgard's gates, waiting to enter Valhalla. But the ungrateful Gods won't give them what they deserve, closing the gates right in front of them.

Although, a true Viking never gives up. If it's impossible to enter Valhalla the traditional way, then why not just walk in there? But the usually pretty strong Vikings don't seem to cope well with the danger and challenges of the mountains. Look after your Vikings, gather food, chop wood and take care of the well-being of your small but growing population. Reach the portal on top of the hills, this is the only chance to get your Vikings closer towards their well-earned reward.

As in classical building games, it's essential to increase the productivity of the Vikings by puzzling out an ambitious and balanced economic system in Valhalla Hills.
Forum Thread: Valhalla Hills (by Daedalic Entertainment GmbH)
---
Zombie Gunship Survival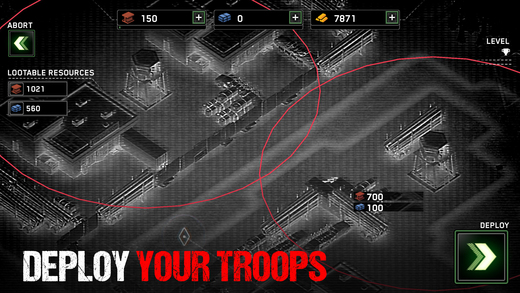 iTunes Description
PROTECT HUMANITY. SHOOT ZOMBIES.

You are one of the few survivors of a devastating zombie apocalypse. To stay alive, take the gunner seat aboard a heavily-armed AC-130 ground attack aircraft and blow up the undead in this intense, high-definition shooter experience.

Zombie Gunship Survival is the newest follow-up to the #1 top-grossing hit shooter, Zombie Gunship.
Forum Thread: Zombie Gunship Survival (By Limbic and Flaregames)
---