Welcome to another week of new iOS game releases, and oh boy, what a week we have. There is TONS of awesome stuff hitting this week, including the mobile version of upcoming blockbuster fighting game Injustice 2, Prettygreat's much-anticipated MMO car combat game Crash Club, PC indie hit To the Moon, Kid Tripp sequel Miles & Kilo, the gorgeous Run-A-Whale, crazy Street Fighter II/blackjack mashup Super Blackjack Battle 2 Turbo Edition, and… phew! Lots more, but I need to catch my breath. So check out all the new games in the huge list below and let us know which games you're interested in picking up this week.
---
Armor Riders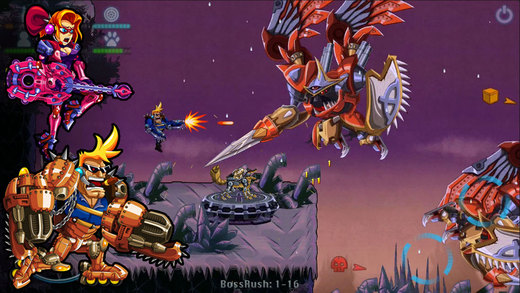 iTunes Description
Armor Riders is a side scrolling Shoot 'Em Up with hours of intense action. Run, ride, and SHOOT your way across hundreds of levels, crazy boss fights, and 6 different game modes!

FEATURES
◉ Intense SHUMP action
◉ 8 characters, 12 armors, 12 vehicles, and 2 pets to collect
◉ Rich progression and power-up system
◉ Huge variety of enemies to battle
◉ Extremely exciting BOSS fights
◉ Over 900 levels across 6 different game modes. You'll be playing for hours!
Forum Thread: Armor Riders (By Appsolute Games)
---
Artificial Superintelligence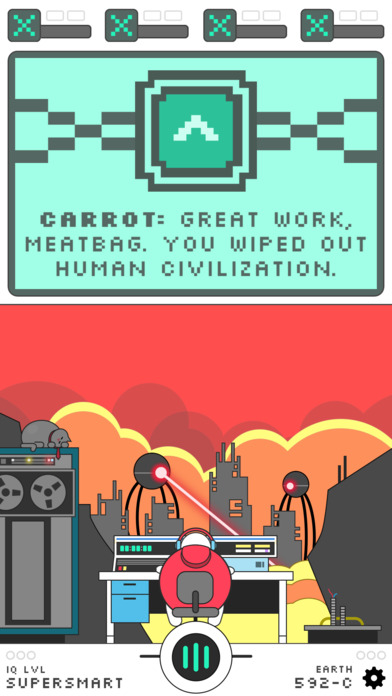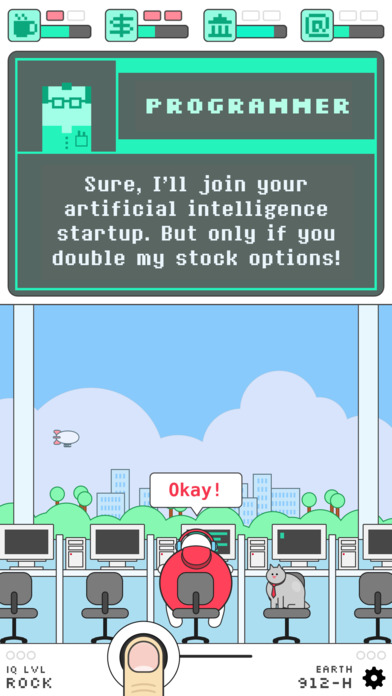 iTunes Description
You're a startup founder building the world's first sentient supercomputer! Slide either left or right to train your AI, handle the bizarre requests of Silicon Valley residents, and explore parallel universes. If you can keep your employees, your investors, the government, and the internet from tearing apart the fabric of society, then maybe you'll actually bring about the Singularity.

But you'll probably just get arrested by the FBI. Or kidnapped by an obsessed superfan. Or consumed by a swarm of nanorobots.

¯\_(ツ)_/¯
Forum Thread: Artificial Superintelligence (By Grailr)
---
AuroraBound
iTunes Description
AuroraBound is a relaxing and addictive puzzle game, where you link matching pieces together to discover beautiful hidden patterns.

– Easy for anyone to pick up and play
– 1000s of unique puzzles to explore
– A beautiful and serene visual style
– Soothing, dynamic background music
– Gradual difficulty curve for a satisfying experience
– Hint system to help you out if you get stuck
Forum Thread: AuroraBound – Pattern Puzzles (by Final Game Studio)
---
Bike Club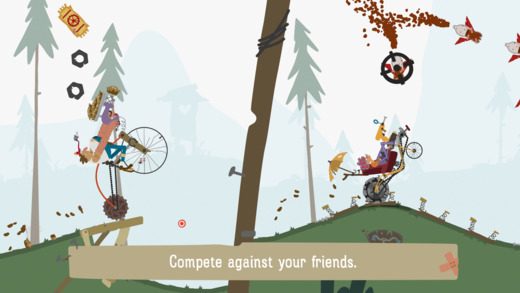 iTunes Description
The ridiculous bike riding competition! Bike and shoot your way through the crazy tracks at Big Wheelie's. Collect cards upgrade and beat your friends.

Reasons why you should join Bike Club
1. Shoot and bike at the same time! What's not to like?
2. Upgrade and improve your bikes, characters and guns.
3. Compete against your friends through Facebook.
4. A Funland with 3 side games, get shot out of a cannon!
5. And chickens. There are chickens in the game.
Forum Thread: Bike Club (By Set Snail)
---
Bit Heroes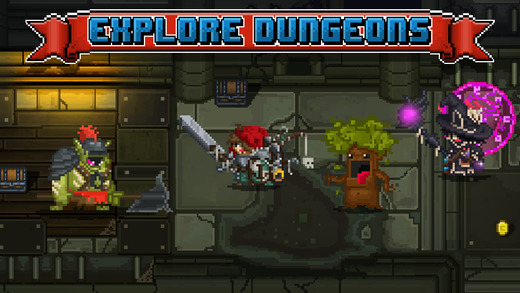 iTunes Description
Explore a vast new MMORPG world inspired by your favorite 8-bit & 16-bit dungeon crawlers. Bit Heroes captures that charm and nostalgia of your favorite RPGs, delivering them seamlessly to your mobile device.

Collect and craft thousands of pieces of loot to increase your power. Build your team by capturing monsters and bosses to fight at your side in old school, turn-based combat. Prove you're the mightiest hero in the land by competing in the PvP arena, Raids, and weekly events for awesome prizes! Take your most powerful friends and guildmates along to battle at your side!
Forum Thread: Bit Heroes (By Kongregate)
---
Blocks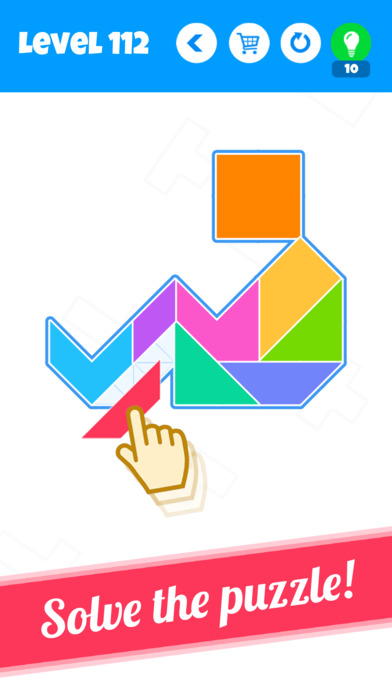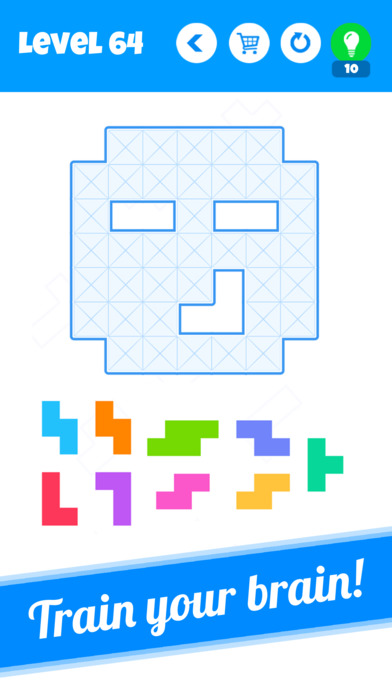 iTunes Description
Enjoy this new and exciting puzzle game! It's addictive and free!

* Easy and fun to play: move the coloured blocks to fill up the shapes.
* Unique levels: hundreds of amazing levels are waiting for you.
* Train your brain: keep yourself mentally fit every day!
Forum Thread: Blocks ~ Solve the Puzzle! (by Smart Games Studios)
---
Built for Speed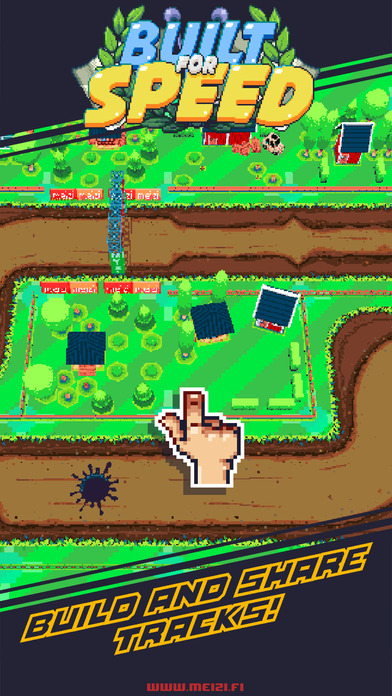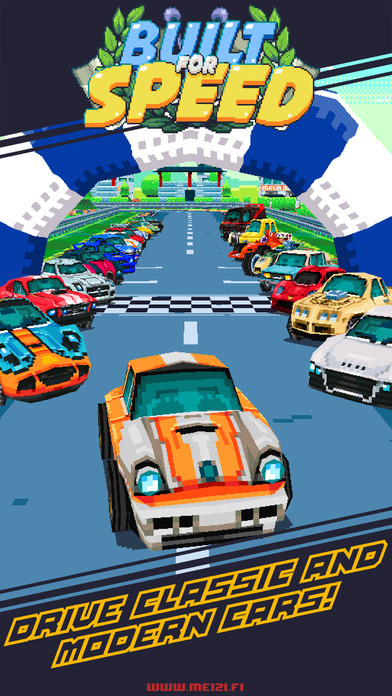 iTunes Description
Create your own tracks and compete in online multiplayer racing!

Built for Speed is the best retro-racing game available for your mobile device today! Beat your friends and the top players on player made tracks; rise to the top of the league to prove you're the champion.

Enjoy fast, dynamic gameplay! Simple two-tap steering ensures you're in control and going flat out. Unleash the drift and crush that apex.

Discover asynchronous multiplayer racing! Race your friends or compete with the best drivers online. Aim for the top & conquer global leaderboards: challenging your rivals has never been this much fun.
Forum Thread: Built for Speed (by Meizi Games)
---
Cat & Dog Online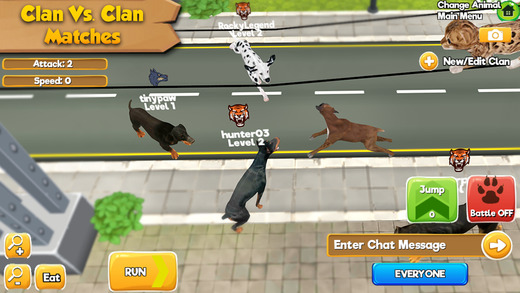 iTunes Description
Get ready for the ultimate cat and dog simulator. Start off as a virtual pet (kitty or a pup) and roleplay in a huge online city with other animal lovers. You can role play and form clans and battle other players from around the world, or just jump on the couch for a lazy nap!

Start your adventure in the front garden of your new home in the city! Make friends with other friendly cats and dogs, explore the virtual city together and form a clan. Remember, you are stronger in a pack than by yourself! You can even gossip to your online friends in chat as you role play this immersive MMO!
Forum Thread: Cat & Dog Online: Multiplayer Kitten & Puppy Sim (by Foxie Games)
---
Clay Hunt Pro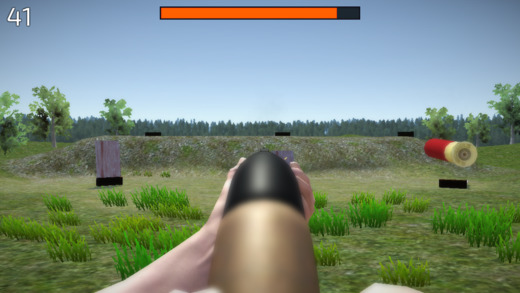 iTunes Description
Clay Hunt PRO creates a new standard for mobile shooting simulators with unique touch controls and highly realistic gameplay experience. With five game modes, there's loads to do. Shoot Skeet, Trap, Double Trap, Pop-up Targets and now even live pigeons in gorgeous 3D landscapes! Become the champion in monthly cups beating the very best around the world!

Clay Hunt PRO has been developed in cooperation with shooting experts to a new kind of training tool: intuitive touch controls and realistic simulation of physics and shooting disciplines. You can play the game to practise or prepare yourself for a shooting event.
Forum Thread: Clay Hunt PRO (by Aleksi Rantonen)
---
Clock Hop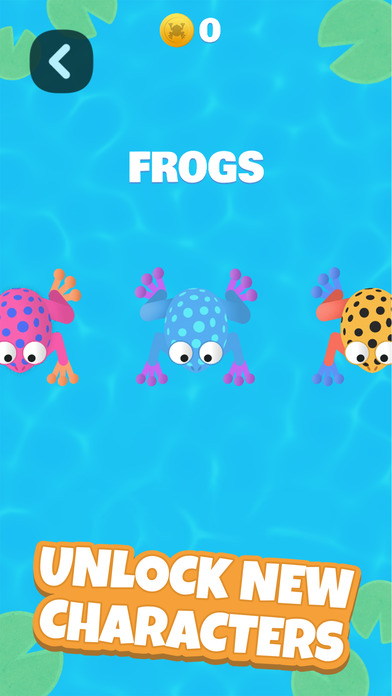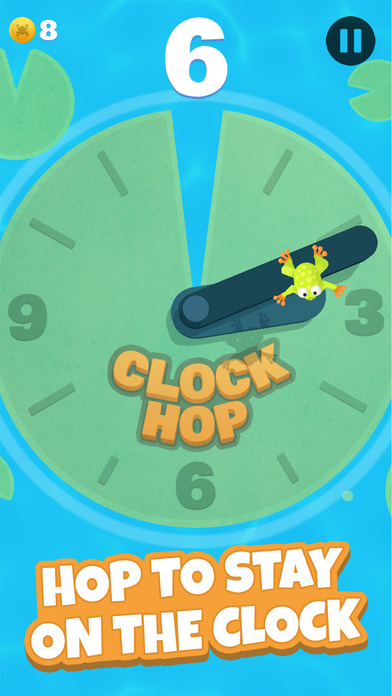 iTunes Description
In Clock Hop, timing is everything. Time every tap to jump your frog over the clock's hands as they spin round and round out of control. How long can you stay on the clock?

The clock moves to the beat of the music so turn the volume up!
Forum Thread: Clock Hop (by Gnarcade)
---
Crappy Life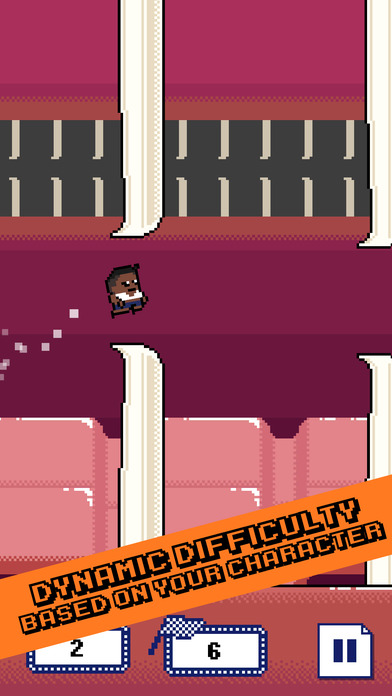 iTunes Description
But hey, that's OK! My life sucks too. So does everyone else's. And I think there's no other way to celebrate our mutual pain better than playing as a person flying and avoiding cylinder objects!

SO MANY CHARACTERS & DYNAMIC DIFFICULTY

On your birth certificate, you can mix and match various attributes: RACE, GENDER, EDUCATION, and even BIRTHPLACE to create a new character. Of course, life is not fair. Some characters may have more Crappy Level then others. The higher Crappy Level, the more difficult game (life) is waiting for you.
Forum Thread: Crappy Life (by Vorranut T.)
---
Crash Club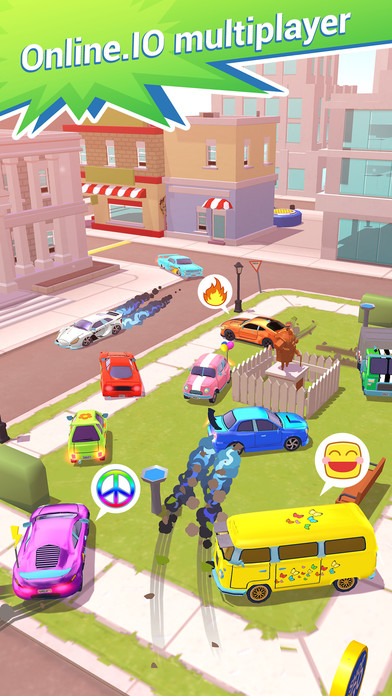 iTunes Description
No races, no rules! Drive anywhere you want in a big coastal city, break everything and take down other drivers for points to rule the leaderboard! Massively multiplayer action with over 30 players live and real time in every game. Everything can be crashed, with weapons and abilities available right in the middle of the action.

Over 25 unique car makes and countless model varieties, with infinite paint, decal, accessory and emoji options. Manage your garage and sell old rides to make way for better vehicles. Pimp them out with upgrades and powers to define your unique style and get the upper hand! This is Crash Club – a living, breathing world from Prettygreat to take online mobile multiplayer to new heights!
Forum Thread: Crash Club – Drive & Smash City (by Prettygreat)
---
Crush Them All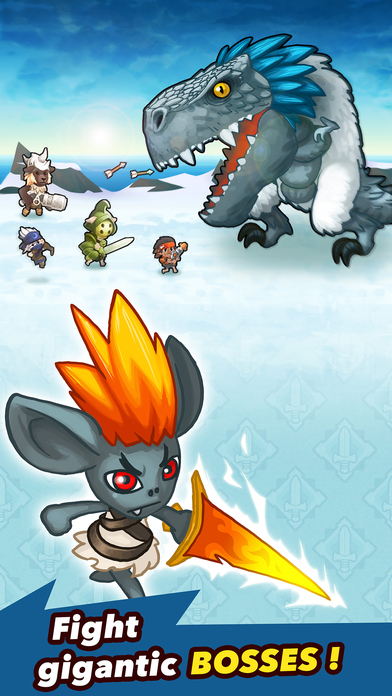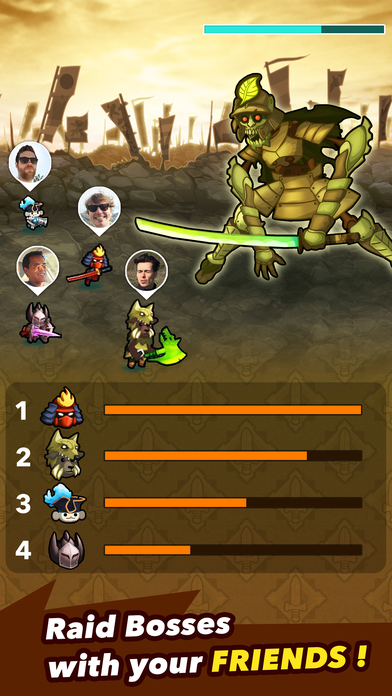 iTunes Description
March your way through the evil lands, crush the gigantic bosses and free the princess in the epic idle role-playing game, Crush Them All.

Tap with one finger, collect and upgrade hundreds of heroes, find powerful artifacts and progress in this never-ending journey even while taking a break!
Forum Thread: Crush Them All (By Godzilab)
---
The Defendroid
iTunes Description
The Defendroid is an innovative and fun game. It breaks away from blocky gameplay and creates a curved and smooth playfield.

As "The Defendroid" you protect the earth from menacing balls and you break through an alien forcefield!

No complicated controls: just tilt your phone left or right, easy as that! Challenge yourself in Endless Mode, collect as many coins as you can, pickup good power-ups and dodge bad power-ups!
Forum Thread: The Defendroid (by Takeshi Games)
---
Dungeon, Inc.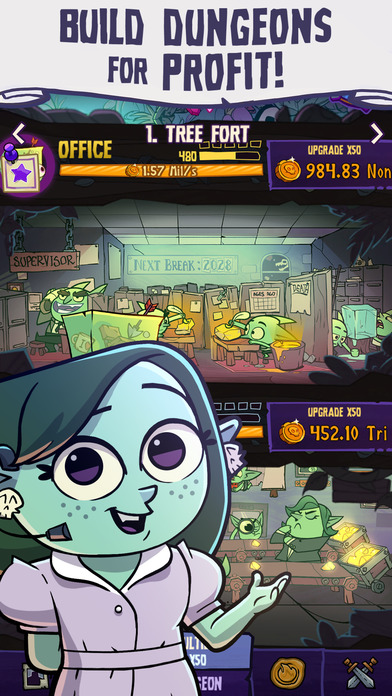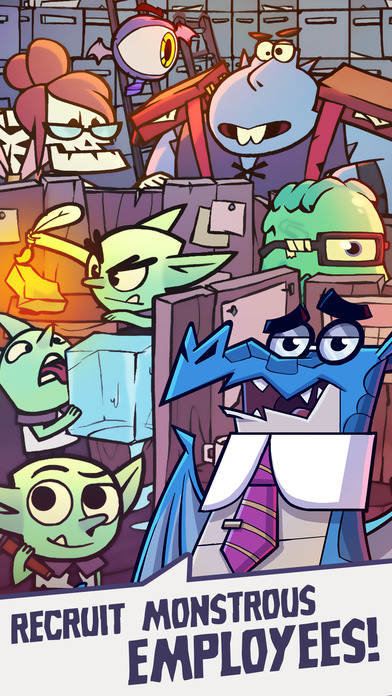 iTunes Description
Welcome to Dungeon, Inc., the only office that rewards pure exploitation!

As Dungeon, Inc.'s new Gold Production Manager, you must maximize profits by any means necessary. Nothing is too devious to consider – if it works! Build your dungeon deeper, expand into new environments, and recruit mischievous monsters; the more you tap, the bigger the dungeon, and the more gold you make!

Collect monsters to help defend your dungeon from pesky Tax Knights and rival managers – then send your monsters off to sabotage others! When the insurance value of your dungeon is high enough, trigger an 'accident' to cash in on your value and start again. What are YOU willing to do to become Manager of the Week?
Forum Thread: Dungeon, Inc. (By PikPok)
---
Fish Fly Fever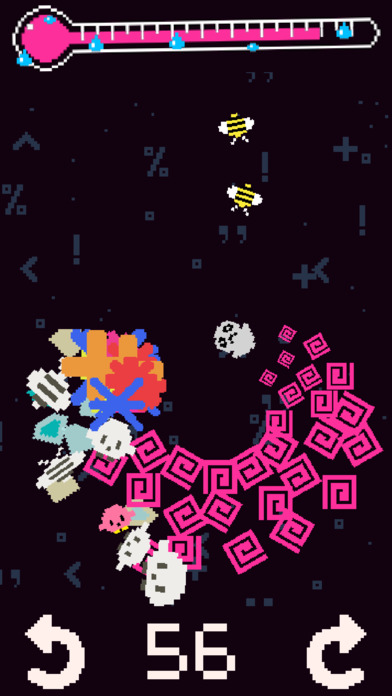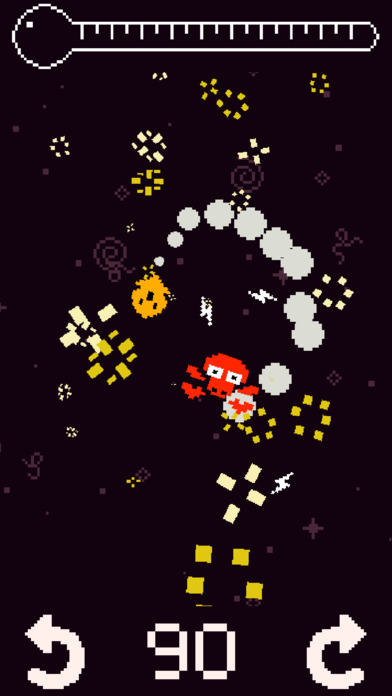 iTunes Description
Fish Fly Fever is a colorful and chaotic cute-em-up with a hypnotizing soundtrack

Take control of the microscopic fish fly, spin in circles and defeat enemies with the bubbles trailing out of your tail

Visit a shop run by a mouse, and collect gems to unlock new fish fly species, each with their own theme song

Endlessly chase your high score as you traverse the watery depths of Planet Overling, in a plot to overthrow the deadly trio of Sea Lords
Forum Thread: Fish Fly Fever (by Mario Russeau)
---
Flick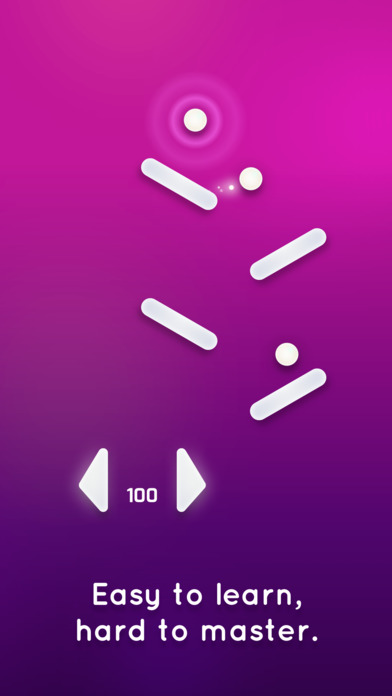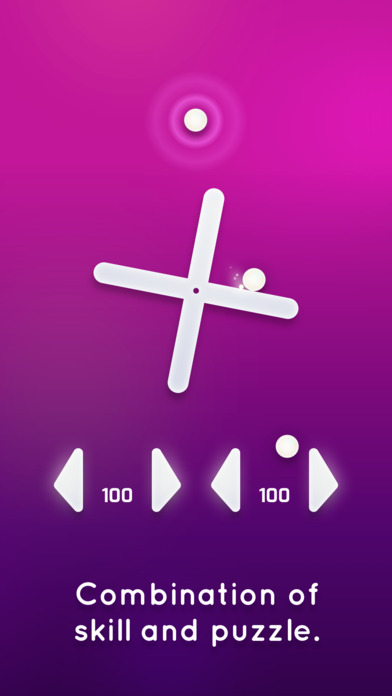 iTunes Description
Flick is a Flicktastic Action Puzzle Game. Join the journey through 200 different levels and swipe your way to unlock 10 different Flickster characters.

Flick is a combination of skill and puzzle, luck and challenge. Everyone can pick up Flick and start playing instantly, but mastering the Flick takes dedication.

Try out Flick today!
Forum Thread: Flick – Flicktastic action puzzle game (By Timi Koponen)
---
Injustice 2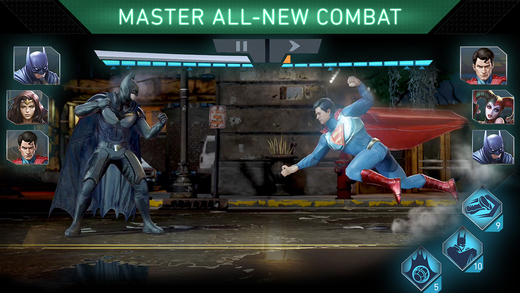 iTunes Description
Experience Action-Packed Fighting with Customizable DC Super Heroes & Villains

Enter the Universe of Injustice 2 and unleash the powerful fighting style of your favorite DC Super Heroes and Villains. Expanding on the hit game Injustice: Gods Among Us, Injustice 2 delivers brand new characters, tons of exciting new modes, and the look and fighting style that NetherRealm Studios is known for. Leverage the all-new Gear System to build and progress your roster like never before – then enter the arena and become the ultimate DC fighter in blockbuster 3-on-3 action.
Forum Thread: Injustice 2 (By Warner Bros)
---
Just Ski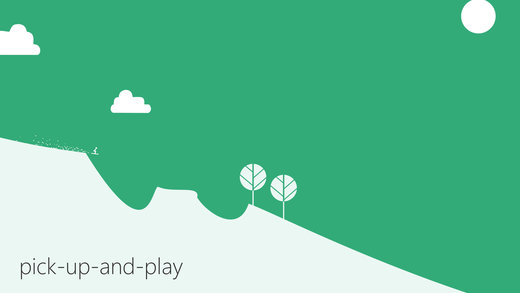 iTunes Description
A challenging minimalist skiing game powered by physics.

The controls are fluid, easy to understand, and once mastered give a real sense of being in-control.
The visual design of Just Ski is simple and pleasant.
The game uses high contrast colors to indicate progression and the user interface is purposefully bare.
Forum Thread: Just Ski (by Farseer Games)
---
Kill Shot Virus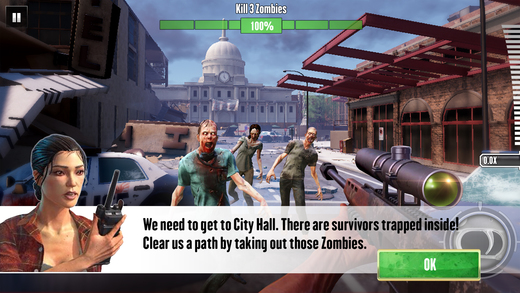 iTunes Description
IT'S A ZOMBIE PLAYGROUND OUT THERE!
* Play through 100+ adrenaline-pumping first person shooter missions to prevent the spread of the zombie virus.
* Terrorize the Undead up close and personal with a huge arsenal of Assault Rifles, Shotguns, Sniper Rifles and Machine Guns.
* Push the limits with stunning next-level graphics showcasing the zombie-infested chaos and infected city.
* Fight and overcome hordes of zombies including Screechers, Jumpers, Exploders and other horrible types of zombie monstrosities.
Forum Thread: Kill Shot Virus (By Hothead Games)
---
Left Behind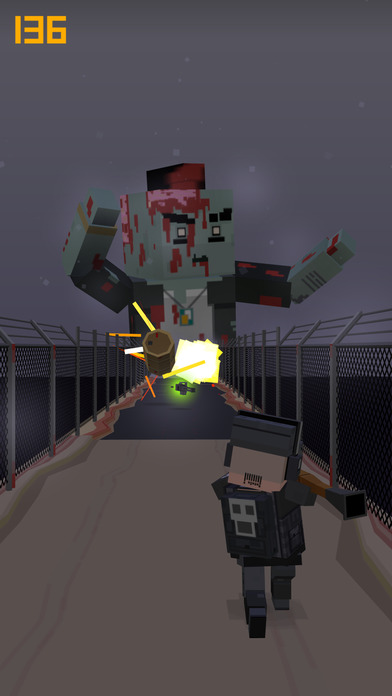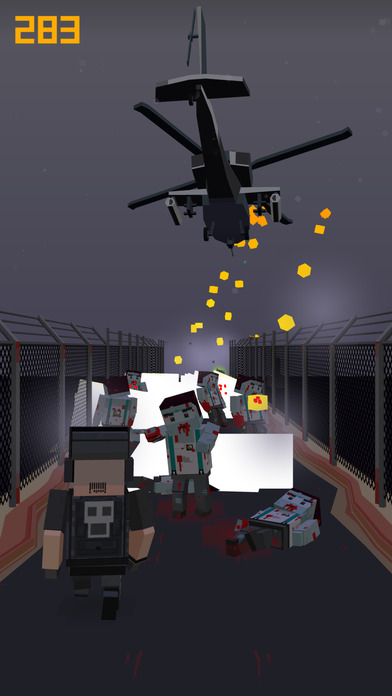 iTunes Description
You've been left behind and now you have to survive the zombie hordes! Left behind features lots of weapons and special attacks such as tank ridding and airstrikes. You're packed with massive fire power: Shotguns, Machine guns, Rifles, RPG's. You can even fire Missiles from Tanks, and call for Air Strikes!

There are also special power-ups you can pick up to beat you friends record and rule the leaderboards! Destroy everything in your path and see how long you can survive in this zombie war Apocalypse!
Forum Thread: Left Behind (by Wildbeep)
---
Magium- Text adventure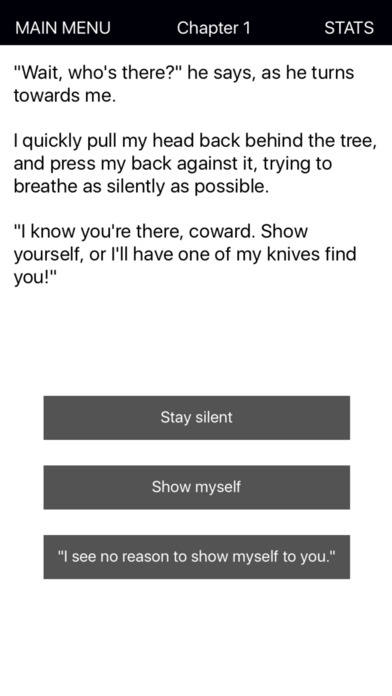 iTunes Description
Magium is a text adventure game similar to old Choose your own adventure books (CYOA), in which you play as an ordinary guy named Barry, who joins a deadly mage tournament against the most powerful mages in the world in the hopes of using the prize to fulfill his lifelong dream of becoming a mage himself.

As in all interactive novels, your choices will affect the story, and making wrong choices can even lead to your death. Besides the traditional choice making of regular Choose your own adventure games, Magium also has stats that you can upgrade with points that you will receive occasionally, throughout the game. These stats will be checked by the game from time to time, to see if they are high enough to allow you to perform certain actions. For example, if your ancient languages stat is high enough, you can understand what animals and monsters are saying.
Forum Thread: Magium- Text adventure (CYOA) (By Cristian Mihailescu)
---
Mark Skids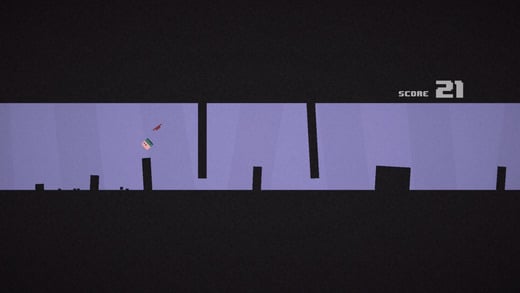 iTunes Description
Mark Skids.
Mark Jumps.
Mark Dies.
Mark Repeats.
Forum Thread: Mark Skids (By Scraping the Barrel)
---
Miles & Kilo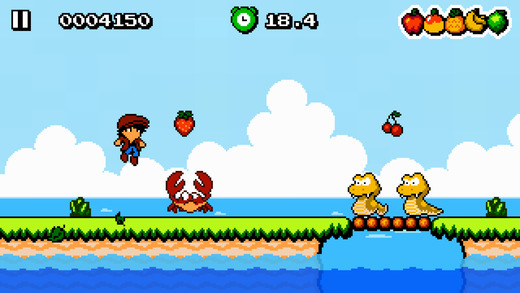 iTunes Description
The sequel to Kid Tripp is finally here! Misfortune catches up with Miles as he crashes on a perilous island yet again; but this time his trusty canine pal, Kilo, is joining the fun.

Features:
• Fast, retro platforming action!
• 5 unique islands, each with a boss fight at the end. 36 challenging levels total.
• An awesome chiptune soundtrack written by Chris Kukla.
• Story scenes with an old-school flavor.
• Tons of new moves, including sliding, fruit-throwing, wall-jumping, rope-swinging, somersaulting, and more!
• Super simple control scheme. Just tap on the left side of the screen to jump and tap on the right side to perform an action. (Actions include sliding if you're in front of a tunnel, punching if you're in front of a breakable wall, etc.)
• Online leaderboards track your total time, number of deaths, and final score in each complete playthrough of the game. Have you got what it takes to make it to the top?
Forum Thread: Miles & Kilo (by Michael Burns)
---
Mrs. Smash Ball Supreme: The Balls Sniper Odyssey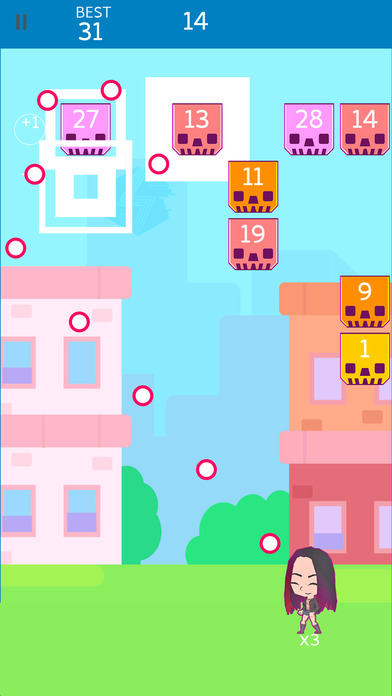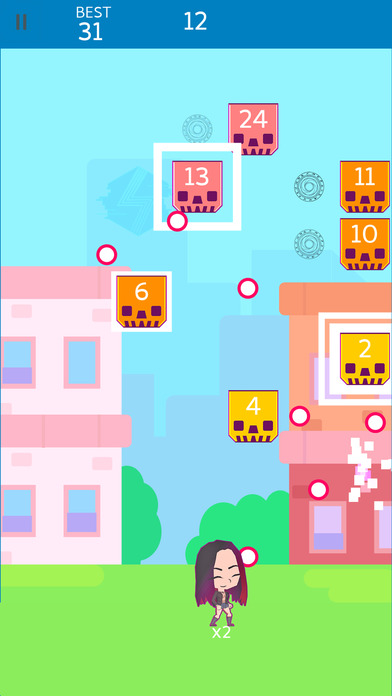 iTunes Description
Swipe down to aim, line up the perfect shot, and release to throw hundreds of balls with Mrs. Smash Balls Supreme, a charmingly beautiful casual arcade game with minimalist bit glitch effects and colorful characters that bring a brand new twist to the block-breaking genre!

Play as Ms. Smash Ball Supreme, known around the world as the "Balls Sniper" for her deadly accurate high-speed ball throws. Use her skills to defeat the invading skull drones and save the world!
Forum Thread: Mrs. Smash Ball Supreme : The Balls Sniper Odyssey (by AppSir, Inc.)
---
One Tap Rally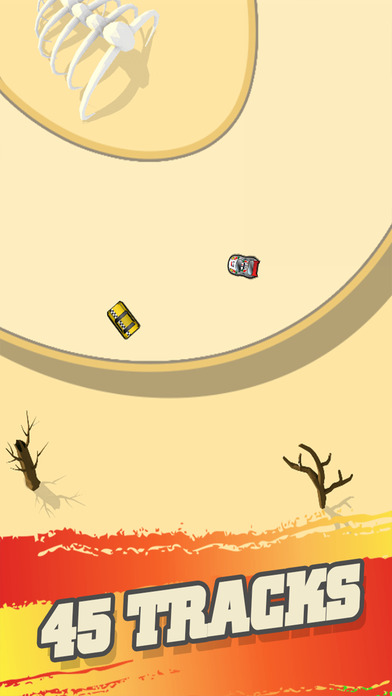 iTunes Description
Take on the worlds best! One touch control multiplayer rally car racing game

Slide and drift around corners with One Tap Rally, a fun and simple yet hard to master, top down, old school rally car racing game. If you like slot cars games, then this is the game for you.

– One Touch control, Easy to play, hard to master
– Multiplayer, Challenge the worlds best and top the leaderboards
– Over 100 Cars to unlock!
– 45 Tracks to race (All free)
– Race the track of the day, a new track every day
Forum Thread: One Tap Rally (by Razmobi)
---
The Opposite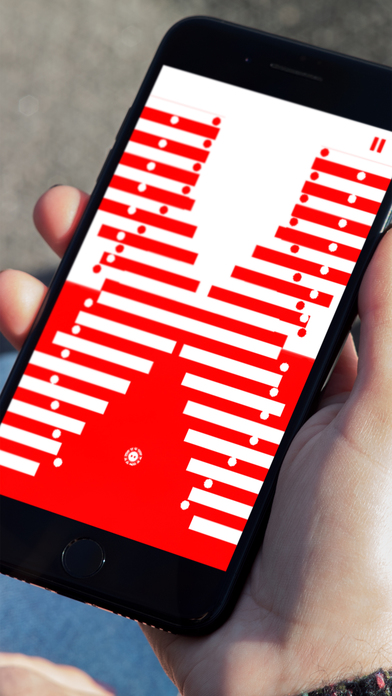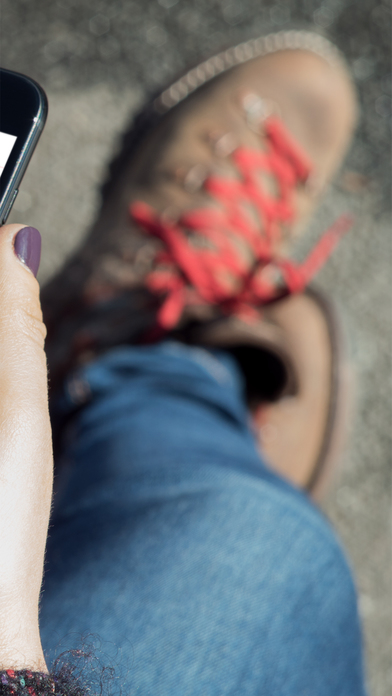 iTunes Description
The Opposite is a addictive casual game, with amazing levels, and a crazy endless world.
The illusion of collors make the game unique.
Unock all level and characters!
Forum Thread: The Opposite (by Anaro Games)
---
Perplexed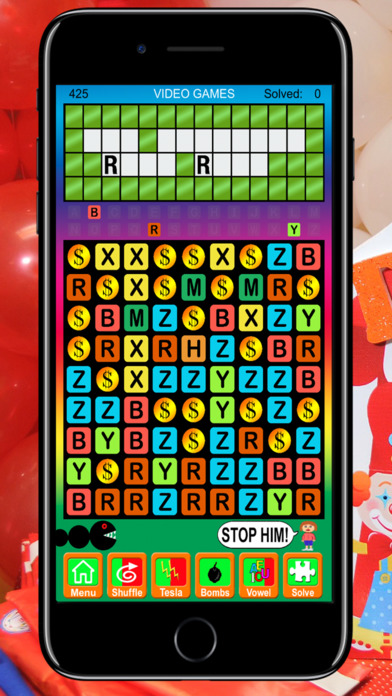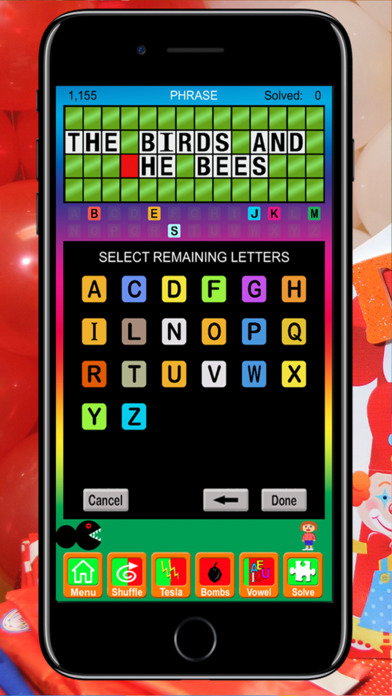 iTunes Description
Perplexed is an intense phrase solving, match 3, puzzle game! Touch and slide letter blocks to swap them. Match three letter blocks to reveal the letter in the phrase! match 3 or more coins to collect them. Use the coins to buy vowels! earn bombs and Tesla zaps to assist you in solving the phrases!

The princess needs your help! the monster is heading in her direction! reveal letters to strike him with a lightning bolt that sends him back to the start! if he reaches the princess it's GAME OVER for her and you!

Hundreds of phrases to solve! no ads or in-app purchases!
Forum Thread: Perplexed (by Steve Pitman / Soul Hug)
---
Pirates of the Caribbean: Tides of War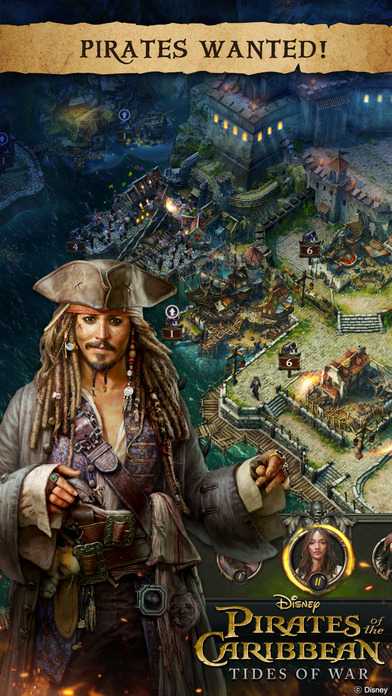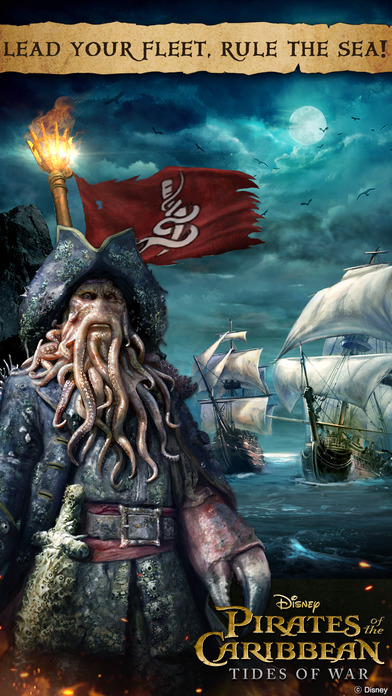 iTunes Description
You are the captain of your pirate haven in Pirates of the Caribbean: Tides of War.
Recruit notorious marauders to your mighty corsairs to dominate the ocean!

THE OCEAN IS YOURS TO RULE
Become a legendary pirate captain and plan out assaults against millions of other pirates from all around the world in the most original pirate war game!
Forum Thread: Pirates of the Caribbean : Tides of War (By JOYCITY)
---
Redbros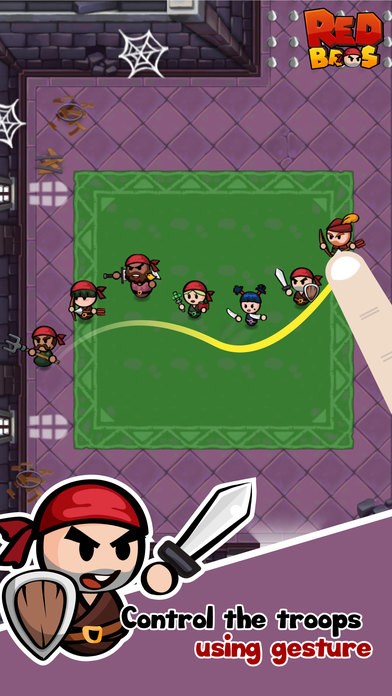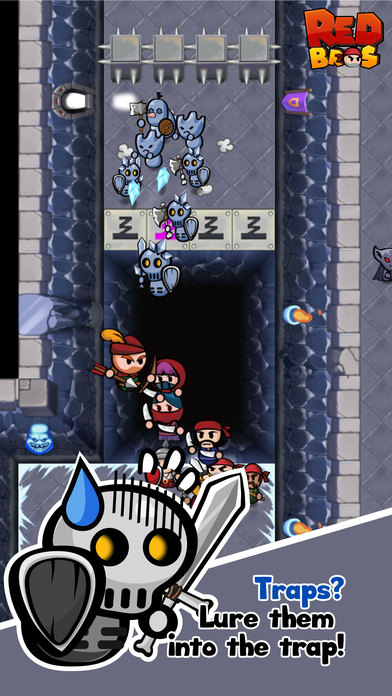 iTunes Description
The best mobile game you've been waiting for is finally out! 'Red Bros' is an action puzzle adventure game that you play using gestures. No more auto-play games that leaves you bored – command your troop directly with your own fingers! They will be more than willing to follow your orders. Get into the Tower, rescue the heroes caught by your enemies, and defeat the Skeleton King with them!
Forum Thread: Redbros (By PLAYHARD)
---
RPG Onigo Hunter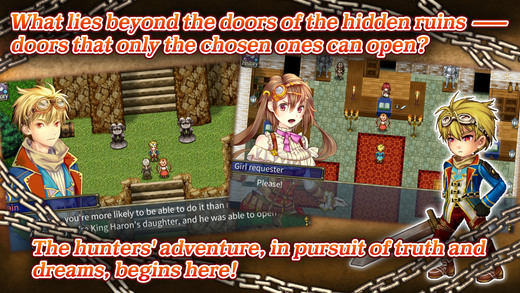 iTunes Description
Become the best hunter in the world! Get the new hunting RPG at 38%OFF (USD 7.99-> USD4.99)!

While investigating ancient ruins, the King has completely disappeared. His daughter, whose position as Princess is under threat, makes a request for help. The main character of the story, a fledgling hunter, takes on this request, and sets off on a quest to find the King…
Forum Thread: RPG Onigo Hunter (by KEMCO)
---
Run-A-Whale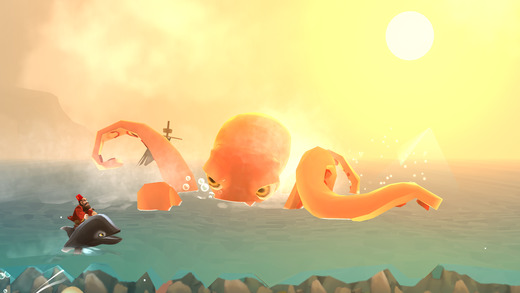 iTunes Description
Are you ready to dive into the world of Run-A-Whale? So ride your whale in an endless adventure! Tap to dive and release to jump, avoid obstacles, collect coins and try to go as far as you can. Control your whale in 3 different styles: swim, slide and fly. Progress through 90 goals and face different bosses in epic battles!
Forum Thread: Run-A-Whale (By Guillaume Loquin)
---
Sherlock Holmes: The Last Breath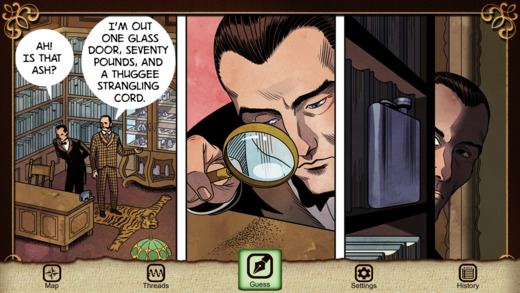 iTunes Description
A shrunken head, an illicit manuscript, and the lady of the house found strangled on the library floor. One by one Sherlock uncovers the secrets of Chiltarn Lodge – until the murderer comes for him.

A brand new interactive graphic novel by NY Times best-selling author Sean Stewart.

More than just a story, you will use your wits to follow Sherlock as he investigates a murder in the English country manor of intrepid explorer Sir Ronald Chadwick.
Forum Thread: Sherlock Homes: The Last Breath (Ink Spotters)
---
Sky Gamblers Races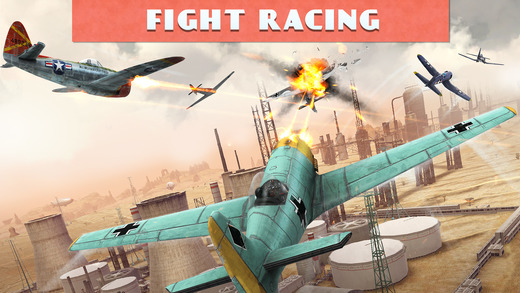 iTunes Description
Take the challenge and build your reputation on the ULTIMATE WWII AIR RACE game!
Leave your mark by Winning Epic Races of rare intensity. Unique visuals, sound effects, and gyroscope controls enable for a full 360 degrees flight in 3D space that create an immersive game experience.

-The Plane collection of your dream
Take the plunge of a highly detailed WWII planes flying the fastest motor sport on earth! Unlock more than 90 plane variants, including iconic "Mustang, Tomahawk, Messerschmitt, Spitfire, MiG and A6M Zero".
Forum Thread: Sky Gamblers Races (By Edon Games)
---
Space Max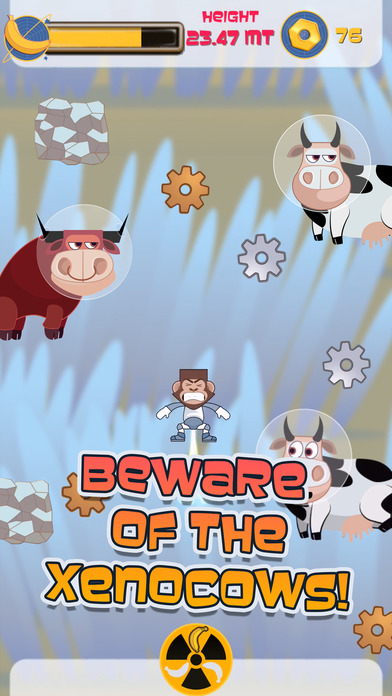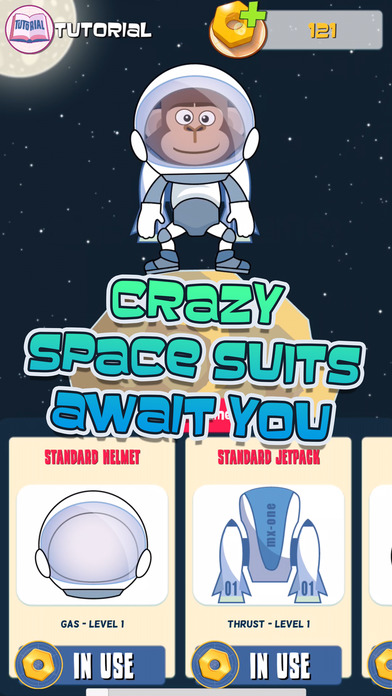 iTunes Description
Get ready for a noisy takeoff! Help Max the Astronaut Monkey get back home with his high-tech jetpack, famously powered by eco-friendly flatulent energy. Rip through space thanks to this powerful yet all-natural gas that lets you fly higher and higher!
After a crash landing on planet Cowa-426, our brave hero discovered that the only way to get home was through the power of flatulence. Help him collect scrap metal to build powerful space suits. Careful though! The journey through space isn't exactly a piece of cake (or cut of cheese…)! Watch out for space cows, asteroids, and other silent but deadly perils of the universe.
Remember: you only have yourself to count on. Don't be embarrassed: as they say, IT'S BETTER OUT THAN IN!
Forum Thread: Space Max (by Tiny Games)
---
SumiKen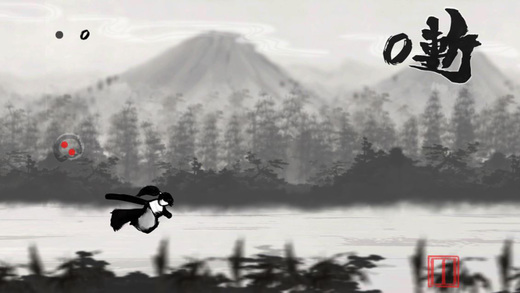 iTunes Description
SumiKen is an endless samurai game drawn in Japanese sumi-e painting style. This game features fast paced samurai slashing action set in the beautiful landscape of Japan. The game mechanic is an easy to learn, but difficult to master swipe system which require precise timing and swipe direction in order to land the perfect strike.

Activate character's Ink mode, a special skill that makes you stronger in battle by striking down enemies and cutting bamboos. Journeying through 150 missions, players will begin perfecting their swordsmanship, survive through various hazards and meet new characters.

Play as one of the seven characters, including the samurai, ninja and more, each with their own unique Ink mode abilities, in order to defeat the endless enemies in battle.
Forum Thread: SumiKen (By Sia Ding Shen)
---
Super Blackjack Battle 2 Turbo Edition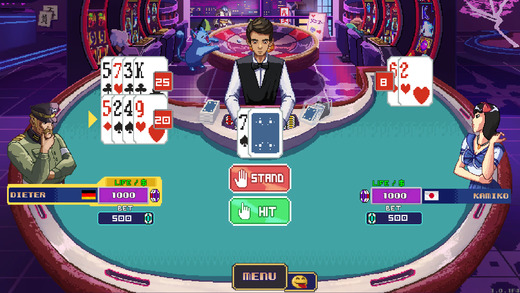 iTunes Description
Super Blackjack Battle II Turbo Edition introduces a roster of 12 very different characters all competing to become the greatest Blackjack player of all time.

Following an invitation by the owner of the largest Casino in Las Vegas and Godfather of the local most influential crime family, each character will face the other participants in a face-off game of cards.

Only the best of them will fly to Vegas to challenge the Godfather himself in a final match, not knowing that the tournament itself is nothing more than a charade to hide a ruthless master plan to defeat the competing clan family…
Forum Thread: Super Blackjack Battle 2 Turbo Edition (By Headup Games)
---
Super Coin Puncher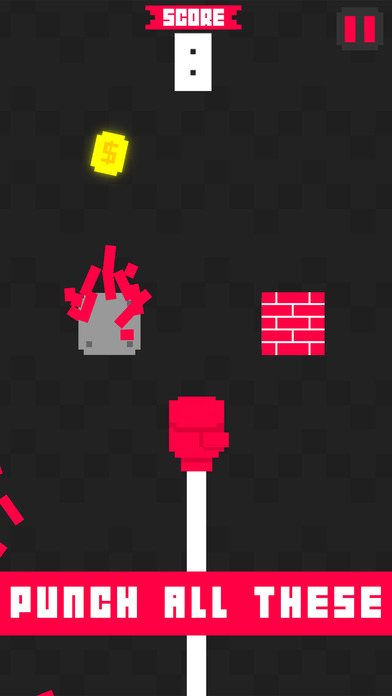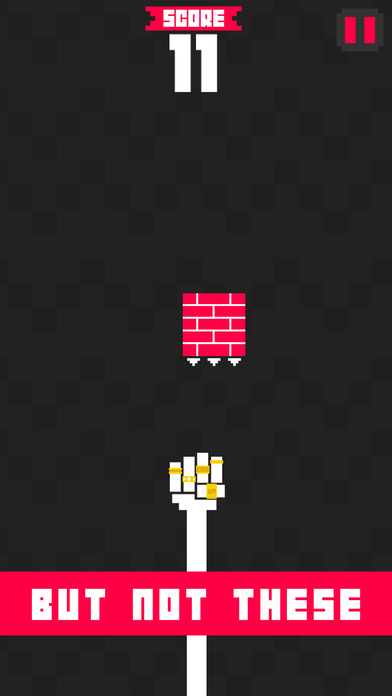 iTunes Description
Tap, Punch, Break, Coin! Simple yet oh so difficult! Do you have the focus to be a coin punching master?

Just tap the screen to punch the blocks. Don't miss a block or it's game over. Don't punch the spikes or it's game over.

Unlock all the mighty fists at your disposal and become the strongest coin puncher there ever was!
Forum Thread: Super Coin Puncher (by Massive Indie)
---
To the Moon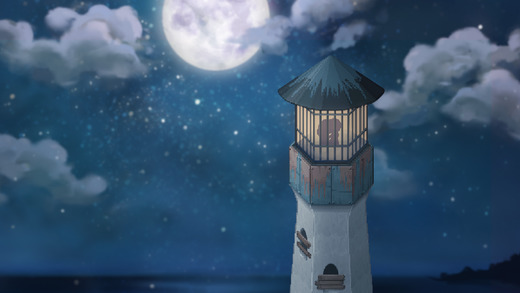 iTunes Description
Dr. Rosalene and Dr. Watts have peculiar jobs: They give people another chance to live, all the way from the very beginning… but only in their patients' heads.

Due to the severity of the operation, the new life becomes the last thing the patients remember before drawing their last breath. Thus, the operation is only done to people on their deathbeds, to fulfill what they wish they had done with their lives, but didn't.

This particular story follows their attempt to fulfill the dream of an elderly man, Johnny. With each step back in time, a new fragment of Johnny's past is revealed. As the two doctors piece together the puzzled events that spanned a life time, they seek to find out just why the frail old man chose his dying wish to be what it is.

And Johnny's last wish is, of course… to go to the moon.
Forum Thread: To the Moon (By X.D Network Inc.)
---
Traffic.io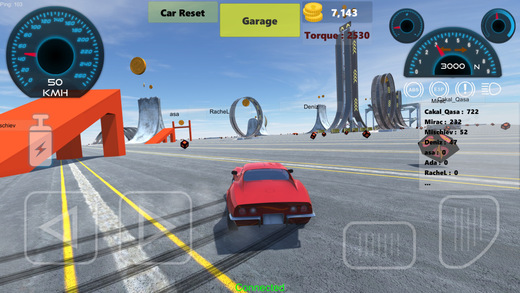 iTunes Description
First car smashing io game. Drive your dream car, do amazing stunts, play with your friends online!

Realistic cars with arcade physics. Destroy other cars, earn coins and unlock faster cars and trucks!
Drift and burn tyres.
Forum Thread: Traffic.io (by Omer Akyol)
---