Hello and welcome to the most exciting time of the week, the time when new iOS games flood the App Store! Unless of course you have a huge backlog like me and instead these weekly floods feel like trying to keep your head afloat while wearing lead boots. Either way, it's another busy week filled with quite a bit of interesting stuff, so check out the full list of games below and let us know which games you'll be picking up this week! As an aside, you may have heard about Apple's recent changes which are affecting our financial stability, so if you enjoy these weekly new game roundups and want to see them (and the rest of our site) continue, please consider supporting us on Patreon for even as little as $1 a month, every little bit helps!
---
Around the Block!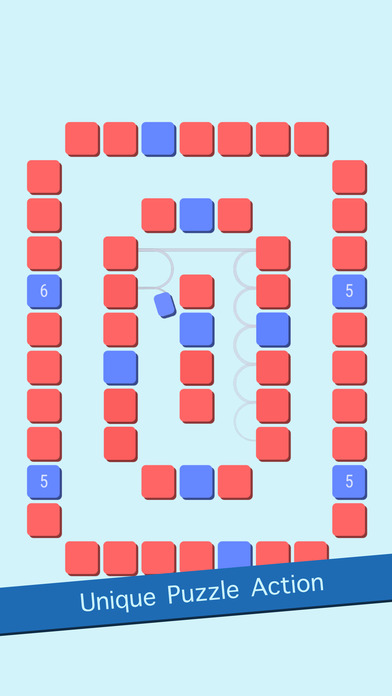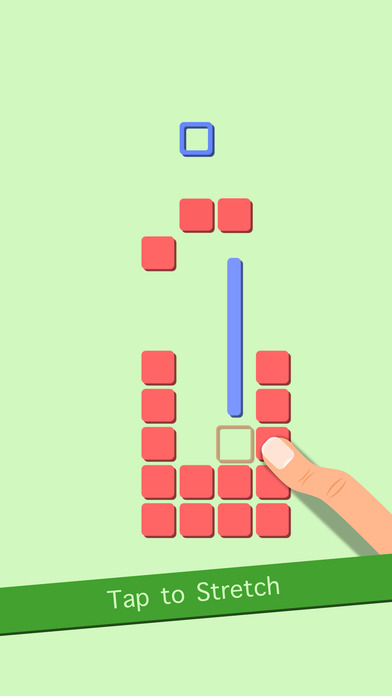 iTunes Description
Hop to the next block

Stretch to the other side

Play at your own pace
Forum Thread: Around the Block! (by Robin Knothe)
---
Baikoh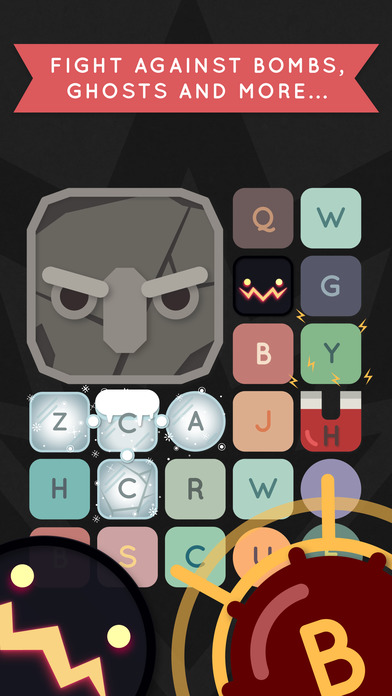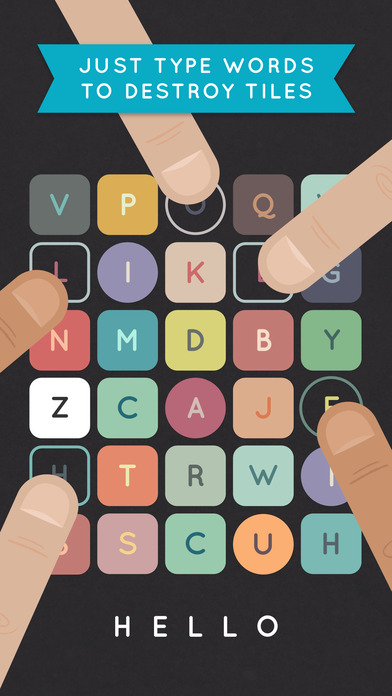 iTunes Description
Sup human? I'm BAIKOH, and I'm all about typing. Write words by tapping tiles that randomly fall from the top of your screen. Each tile has a letter so… you're getting the idea, genius.

Type quickly and constantly to destroy tiles and keep them from reaching the top of your screen, or just use power-ups to make everything explode. That will work too.
Forum Thread: BAIKOH (By Mum Not Proud)
---
Birdstopia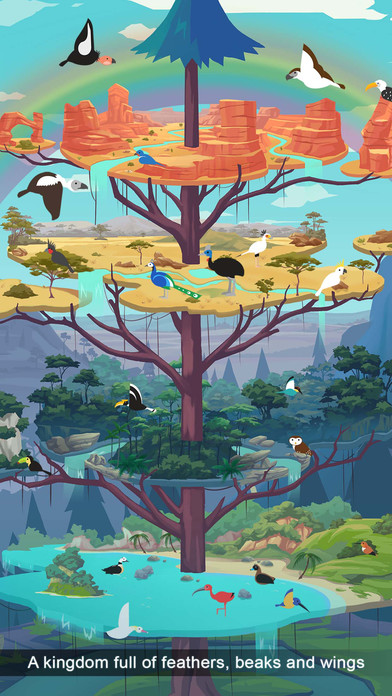 iTunes Description
Level up your Tree, unlock beautiful habitats and create your own world! Unlock achievements, boost your growth and create a perfect bird paradise with various alluring birds!

Do you like clicker games? What about tap games or idle games? Capture all different types of birds from all different climates. Experience all the bird sounds from owls, eagles, toucans, blue birds, cardinals and more! Share their habitats with your friends.
Forum Thread: Birdstopia – Idle Bird Clicker (by ArtLogicGames)
---
The Bunker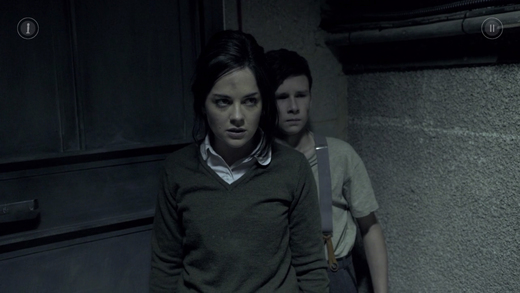 iTunes Description
The critically acclaimed console hit "The Bunker" comes to iOS, The groundbreaking live-action thriller adventure set in a real nuclear shelter, from the narrative and game designers behind The Witcher, Broken Sword and SOMA. Starring actors from "The Hobbit", "Penny Dreadful" and "Game of Thrones"

Nominated for five video game awards and winner of the Horror Game of the Year 2016 at the SHD Awards. The short film version of The Bunker has been accepted for the Short Film Corner in the Cannes Film Festival 2017.

As the last remaining survivor in a nuclear bunker, John's daily routine is the one thing that keeps him sane. But when an alarm goes off, his mind starts to self-destruct. Venture into long forgotten areas, recover repressed childhood memories and unlock the dark secrets of The Bunker.

The Bunker is a completely live-action experience, filmed on location in a decommissioned government nuclear bunker with a plot crafted by writers behind The Witcher and Broken Sword. Starring an incredible cast including Adam Brown (The Hobbit), Sarah Greene (Penny Dreadful) and Grahame Fox (Game of Thrones).
Forum Thread: The Bunker (by Channel 4)
---
Castle Battles: Strategy but FAST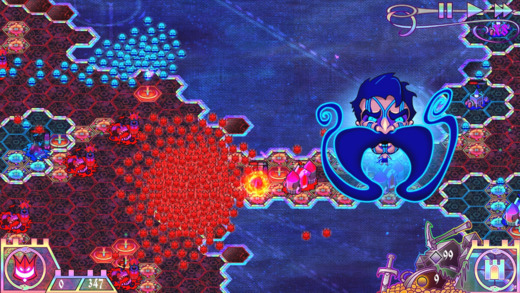 iTunes Description
Castle Battles streamlines the mechanics of classic, top-down strategy to create a fast paced style of gameplay like no other. Expand your empire by building castles near bountiful resources, collect gold to amass outlandish armies, and swarm your enemies in 40 unique levels.

Explore the illustrated world of "The Great Tapestry" through four story-rich campaigns: Fight to reclaim your lost homeland as Les Moustachiers. Laugh maniacally as The Clearly Evil Empire. Discover the astral mysteries of The Purperilous. And finally, set out on a hero's journey as The Order of Awesome to stop the narrative from unravelling.
Forum Thread: Castle Battles : Strategy but FAST (by Light Arc Studio)
---
Citadel 1986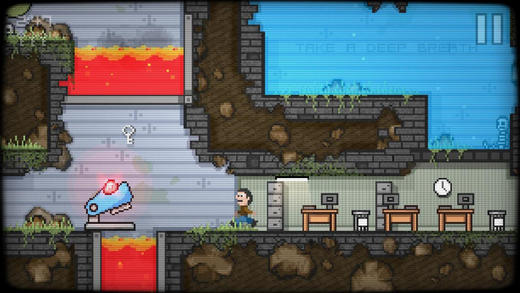 iTunes Description
The Citadel. Built in 1986 by a lunatic and left undiscovered, decomposing for 30 long years. You are its first victim!

This lite version of Citadel 1986 features the first three areas. If you enjoy the game, please consider purchasing the full version which features all 37 areas contained within one huge map. Thanks : )
Forum Thread: Citadel 1986 (by Clockwork Pixels)
---
Connect Dots or Die: Cyberpunk Hackers Evolution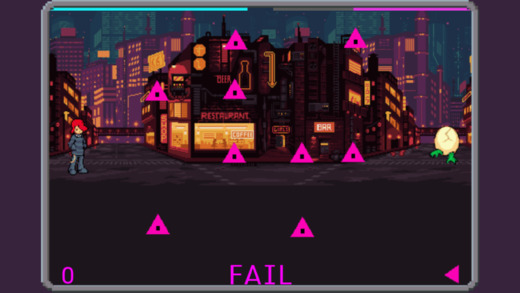 iTunes Description
"Connect Dots or Die" is an innovative connect the dots game with cyberpunk themes and turn-based battle elements! This game is great for improving hand-eye coordination.

The enemy evolves into a more powerful being each time you defeat it. Can you finish the game and witness the enemy's final form?

Follow nefarious hacker Ms. Gardner as she fights constantly evolving reptilians and Illuminati drones through neon-soaked romantic back alleys of a city that would soon be destroyed in the events of "Monument Rush 2" and "Avenge Fall".
Forum Thread: Connect Dots or Die: Cyberpunk Hackers Evolution (by Appsir, Inc.)
---
Cosmo Race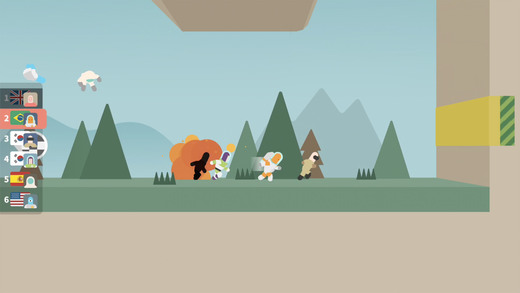 iTunes Description
Run in any direction you like! It's a race between 6 cosmonauts! Run towards the ultimate victory every week.

Features
– Race among 6 cosmonauts
– Play against online players worldwide
– Take any route towards the checkpoints
– Use special items for upset wins
– Participate in weekly seasonal rankings
Forum Thread: Cosmo Race (By NANOO COMPANY)
---
Die With Glory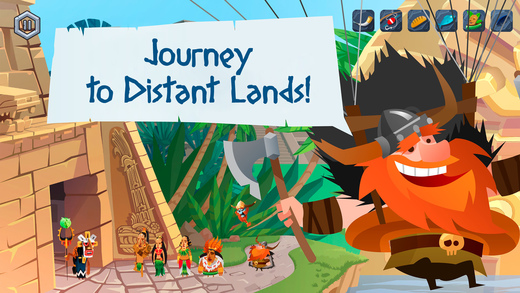 iTunes Description
Die with Glory is an epic adventure game where your goal is to die in glorious fashion. You must help Sigurd, a brave old viking warrior, find his way to glory and the afterlife in Valhalla.

Reaching Valhalla is not easy at all. You must guide Sigurd through multiple levels of beautifully illustrated landscapes, epic adventures, complex challenges, big battles, and witty dialogue with characters to find the right foe that can give Sigurd that perfectly glorious and ultimate defeat.

Die with Glory is a premium game, and your purchase gives you access to the first full chapter of Sigurd's stories – 6 levels of rich and engaging gameplay that varies greatly based on the choices and actions you make in the game.
Forum Thread: Die With Glory (By Cloud Castle)
---
Family Guy: Another Freakin' Mobile Game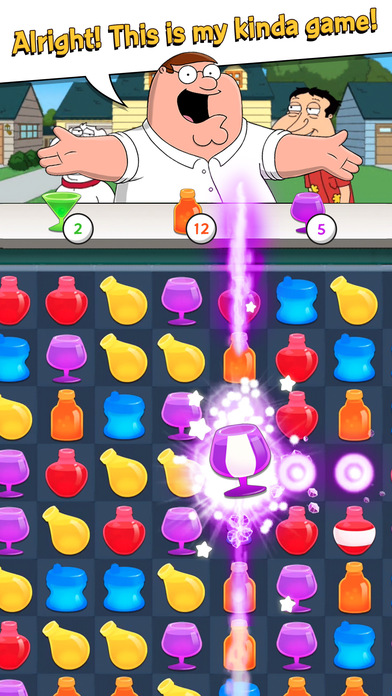 iTunes Description
It's time you wet your whistle and put a little Peter in your pocket! From the producers of the hit TV show, Family Guy: Another Freakin' Mobile Game features your favorite characters and moments from all 15 seasons of Family Guy.

Follow Peter, Lois, Stewie, Brian, Chris, Quagmire, Cleveland… and Meg on a debaucherous journey through Quahog. Put on your big kid pants because this isn't your typical candy-coated match game. Time to crush on a whole new level. Filled with absurd hilarity and fun challenges, Family Guy: Another Freakin' Mobile Game is a must-have for fans of animated shows.
Forum Thread: Family Guy- Another Freakin' Mobile Game (By Jam City)
---
Flip Grip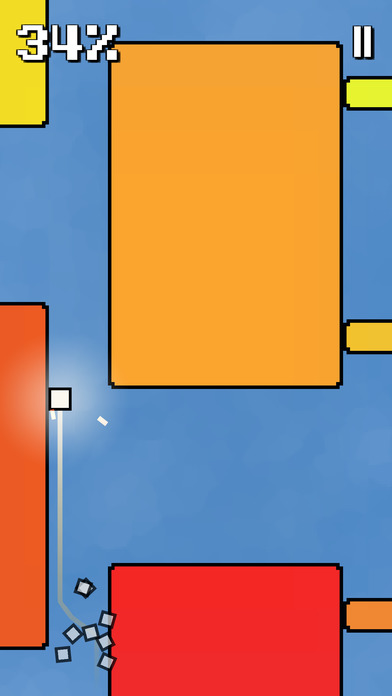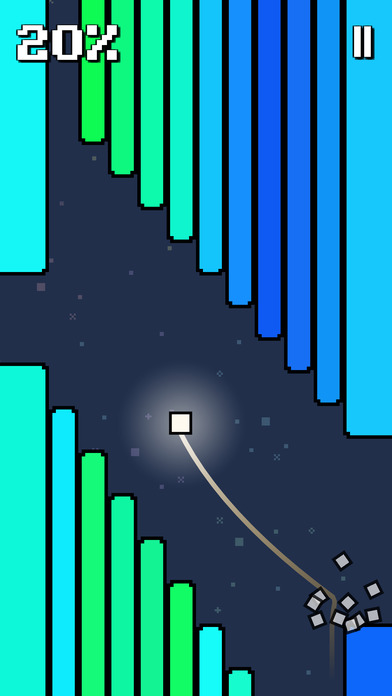 iTunes Description
Flip Grip is an addictive, fast-paced arcade runner with unique mechanics. Set in a colorful universe, you ride smoothly on vertical walls and tap the screen to switch sides as you jump over gaps and dodge tricky obstacles.

• Simple, satisfying tap controls
• Addictive gameplay with original wall riding mechanics that are easy to learn and hard to master
• Endless, procedurally generated survival mode for unlimited fun
• 200 meticulously handcrafted, unlockable challenge levels with different laws of physics and mind-bending hurdles
• Game Center leaderboards, achievements and iCloud saves
Forum Thread: Flip Grip (By Daniel Nora)
---
Galaxy Glider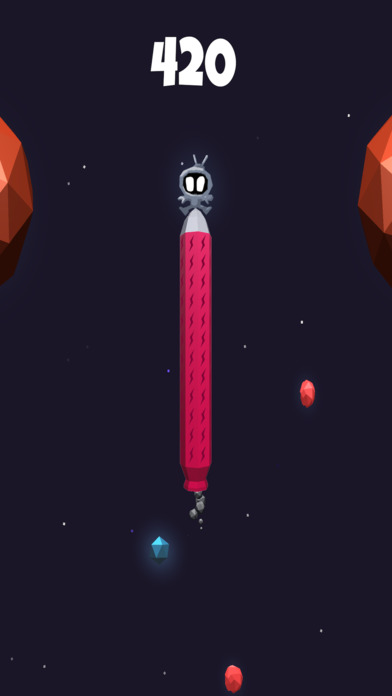 iTunes Description
GLIDE, FLY & DODGE your way through a never-ending galaxy in outer space filled with hundreds of rockets, orbs and stars. Help Galaxy Lord collect as many points as possible and challenge yourself to see if you can become the greatest Galaxy Glider the universe has ever seen!
Forum Thread: Galaxy Glider (by App Happy Games)
---
Match Land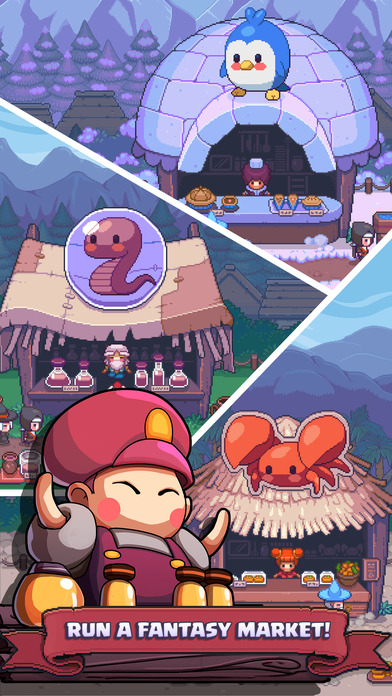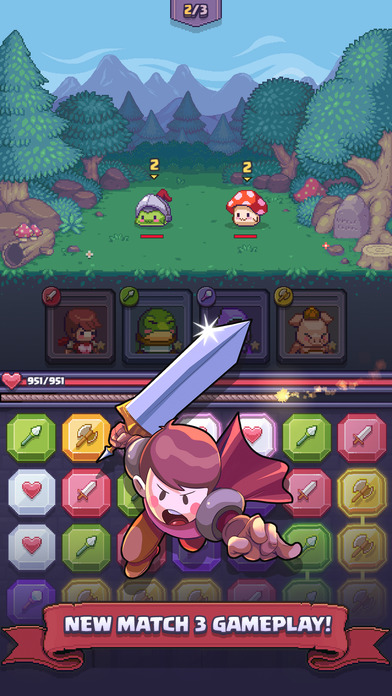 iTunes Description
Welcome to Match Land! Run a fantasy medieval market in this match 3 adventure! Form a team of heroes then battle and catch critters to serve as ingredients for your fantasy food shops! Yum!

• NEW action/turn-based match 3 gameplay!
• Make multiple matches per turn to build up massive combos!
• Unlock and upgrade over 25 fantasy food shops!
• Form the ultimate critter catching team from 20 unique heroes!
• Battle through over 300 levels and 25 formidable bosses!
Forum Thread: Match Land (By Race Cat)
---
The Maze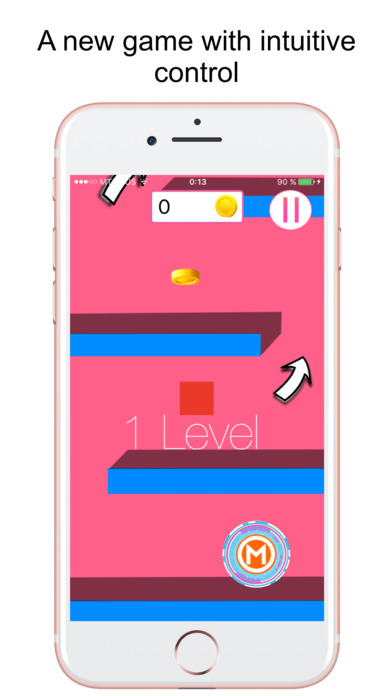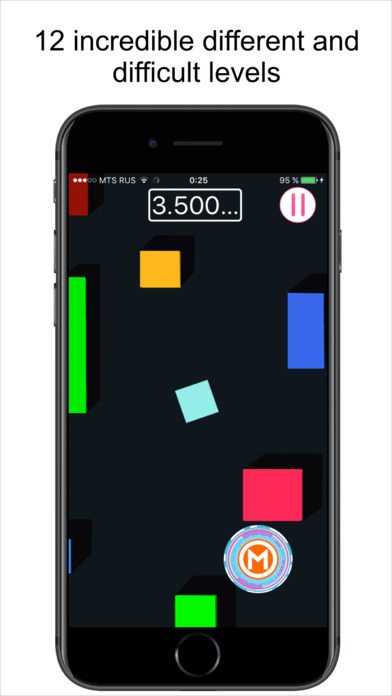 iTunes Description
"The Maze – try to find a way out" is a game which goal is to relax you and bring you pleasure. In each level you will have to find a way out of the maze. Here are 9 mazes (will be more with next updates)

Immerse yourself in an atmosphere of mystery and tranquility.
Explore the mazes, find the exit, choose your favorite color, design, control the character and enjoy the game.
Forum Thread: The Maze – try to find a way out (By Deniel Barbakadze)
---
NASCAR Heat Mobile
iTunes Description
DO YOU HAVE WHAT IT TAKES TO BECOME THE NEXT MONSTER ENERGY NASCAR CUP SERIES CHAMPION?

WELCOME TO NASCAR HEAT MOBILE
The only officially licensed, authentic NASCAR racing experience for iPhone, iPod Touch & iPad! NASCAR Heat Mobile exclusively combines the adrenaline of 200MPH stock car racing with the ability to build your own NASCAR empire in the Fan Zone.

TAKE THE WHEEL
Put yourself in the driver's seat and experience the fast-paced thrills of NASCAR as you race from coast to coast on all 23 iconic NASCAR sanctioned tracks. Customize the way you race with tilt or touch controls, fine-tune steering assists and sensitivity adjustments, and change camera angles to drive your way.
Forum Thread: NASCAR Heat Mobile (By 704 Games Company)
---
Ninja Pizza Girl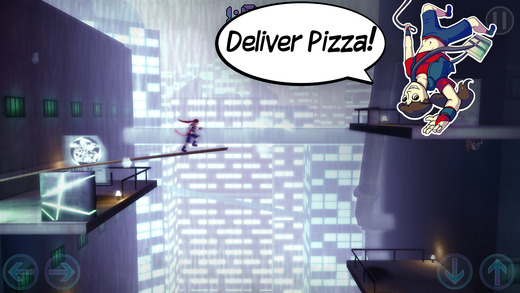 iTunes Description
In the not-so-distant future, rampart traffic congestion has resulted in only one way to deliver pizzas across town in thirty minutes or less – underpaid teenage ninjas!

Ninja Pizza Girl lets you parkour across rooftops as Gemma, a sixteen-year-old girl working as a pizza delivery ninja for her father's independent Pizzeria. In a world where slums teeter on top of skyscrapers, where powerful mega-corporations exploit the poor and where quality pizza is hard to come by, Gemma must fight to keep her family and their business intact while facing the most merciless enemies known to any teenage girl – other teenagers.
Forum Thread: Ninja Pizza Girl (by Disparity Games)
---
The Office Quest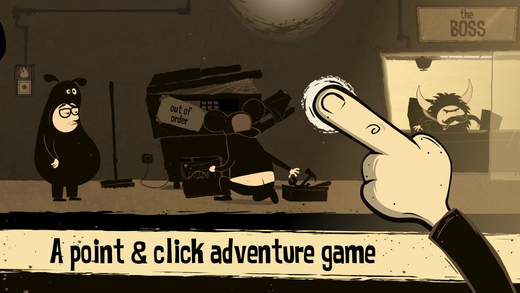 iTunes Description
Not all heroes wear capes…. some prefer fluffy onesies.

The Office Quest is a point & click adventure for all you people who just cannot stay in the office any longer!

Solve challenging puzzles and riddles
Surprisingly handy objects + your beautiful sharp mind = a clear path towards freedom!
Look for the red light and use everything you've got to make your way out of the grey abyss called the office…
Forum Thread: The Office Quest (By Deemedya INC)
---
Phantasmal World
iTunes Description
Phantasmal World is a 2D action platformer.

Help Sir Bartram to explore the lava cavern collecting all the coins, killing all the monsters and finding the treasure in each level.
At the end of the level you can upgrade the knight statistics with the coins you collected.
Forum Thread: Phantasmal World (By Stefano Cicatiello)
---
Pictionary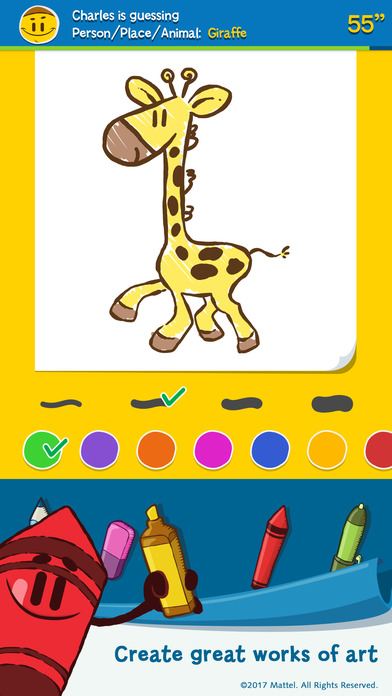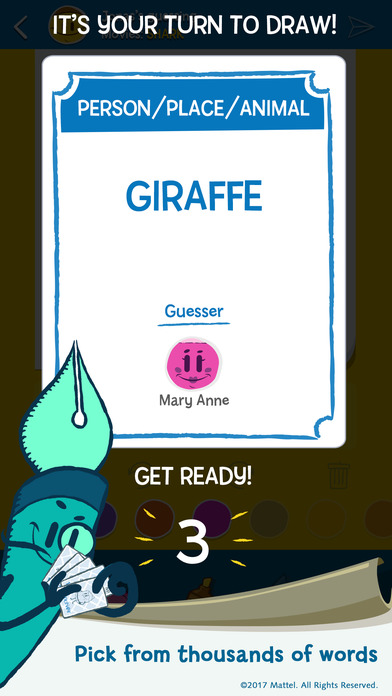 iTunes Description
Quick Sketches, Hilarious Guesses!

The classic drawing game comes to life on your mobile phone. Two exciting game modes let you choose between drawing colorful masterpieces or playing a real-time, 2 vs 2 challenge where winner takes all! Sketch your way to the top to win great prizes!

The best-selling board game has been reborn as a digital and dynamic experience. Take turns painting and guessing thousands of words from various categories. Create impromptu works of art to challenge your friends. How would you draw 'cool as a cucumber'? How would you doodle 'dignity'?
Forum Thread: Pictionary™ (By Etermax)
---
Playmobil Ghostbusters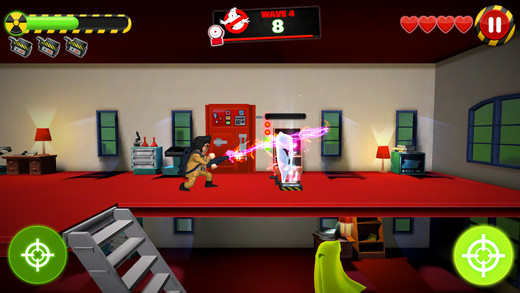 iTunes Description
Ghost alert at the Ghostbusters™ Firehouse!
A blackout has caused a mechanical failure in the containment unit. All captured ghosts have been set free!
Grab your proton pack and catch as many as you can…
Forum Thread: PLAYMOBIL Ghostbusters (by PLAYMOBIL®)
---
PolyRocket Asteroid Runner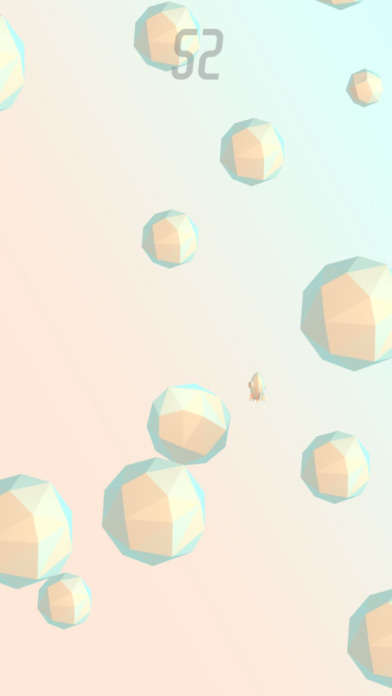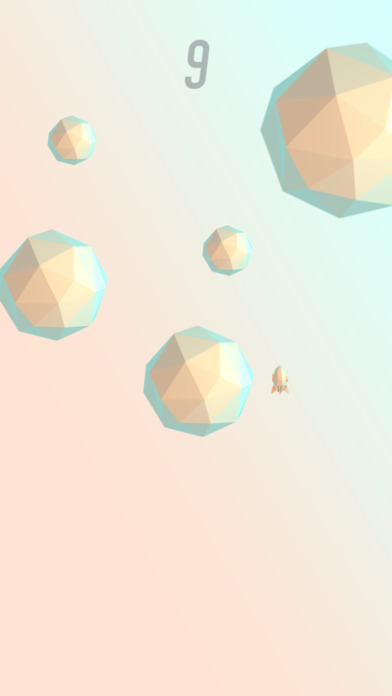 iTunes Description
Many have tried, all have failed. We're looking for the most skilled (and lucky) pilots to navigate the asteroid field. But beware, the dangers are many, so keep your lucky charms close and hope the asteroids are in your favour!
Forum Thread: PolyRocket Asteroid Runner (by Sasha Khan)
---
SCRAP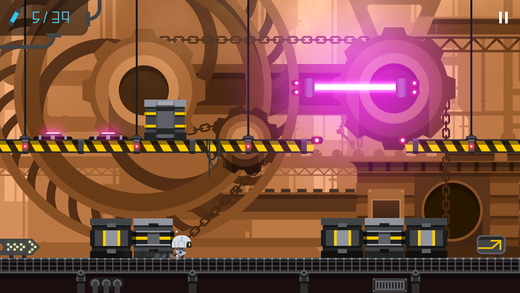 iTunes Description
That day, for no apparent reason, SCRAP decided to wake up and run. He had to, because his activation was a mistake the "Factory" could not afford.

SCRAP is a unique platformer in which you can't stop moving. The remedy to that is jumping. Jump faster and learn new sequences to discover the way forward. But it's not gonna be easy, since each level is harder than the previous one and SCRAP keeps getting faster. You're lucky though, because there are clues and power-ups scattered around to help you. All of this is complemented by a polished graphic design and great soundtrack.
Forum Thread: SCRAP (by Woodland Games)
---
Spells of Genesis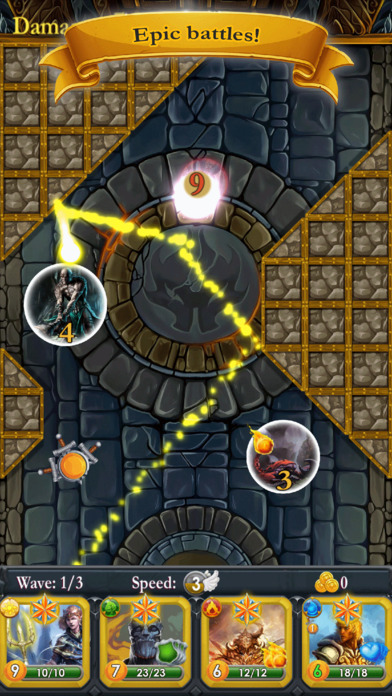 iTunes Description
Spells of Genesis is a fantasy trading card game that takes the collection and strategic aspects of trading card games and adds the addictiveness of arcade gameplay through its unique battling mechanic.

Build the strongest decks by collecting, trading, and combining orbs, and put them to the test against challenging opponents while exploring the fantasy realm of Moonga.

Deckmaking, trading and destroying your enemy's orbs requires skill and cunning, are you up to the task?
Forum Thread: Spells of Genesis (by By Channel 4 and Everdreamsoft)
---
Stack Stacks Revenge: The Tower of All Towers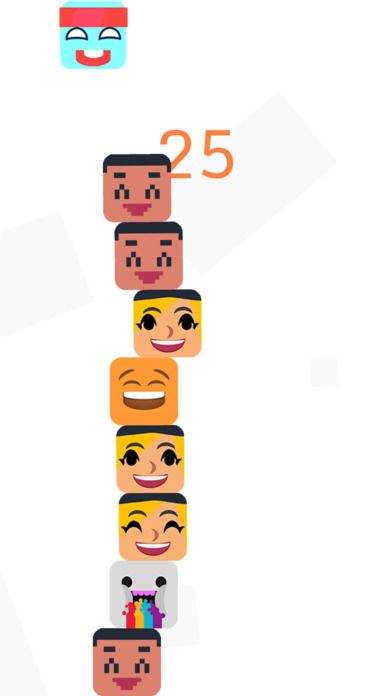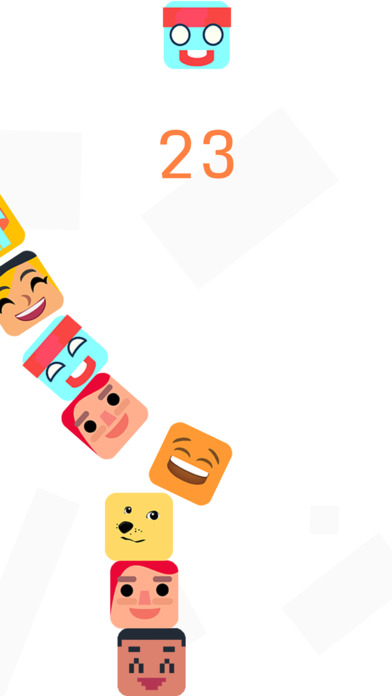 iTunes Description
Stack Stacks Revenge: Smash Block Tower is the ultimate physics-based tower building game! Smash the AppSir Universe characters down to stack them on top of each other. Reach the top of the Stack Stacks Revenge world and you'll reach the top of the Game Center Leaderboards!
Forum Thread: Stack Stacks Revenge: The Tower of All Towers (by Appsir, Inc.)
---
Suck It Up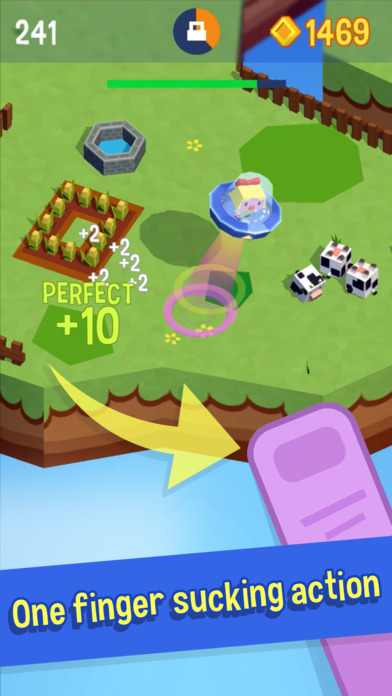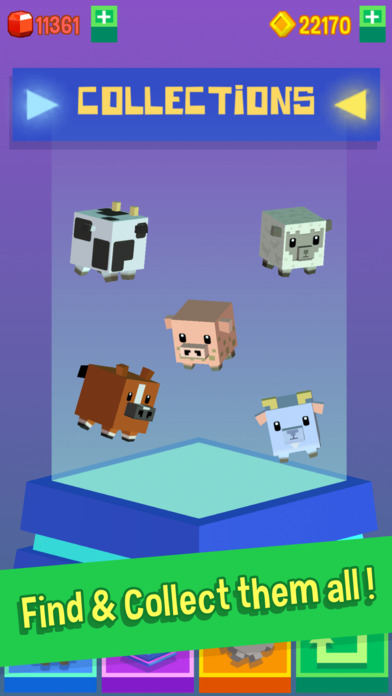 iTunes Description
Buckle up, space pilot!! Suck It Up puts you in control of an Unidentified Sucking Object on a mission to collect all animals and plants for collection and research. Evade enemies and traps as you journey further and discover rare animals, plants and other joyful surprises. Each cute animal group provides a unique pattern that will challenge you. Become the very best by collecting and upgrading them all!
Forum Thread: Suck It Up (by Kiseki Games)
---
Sudoku Sweeper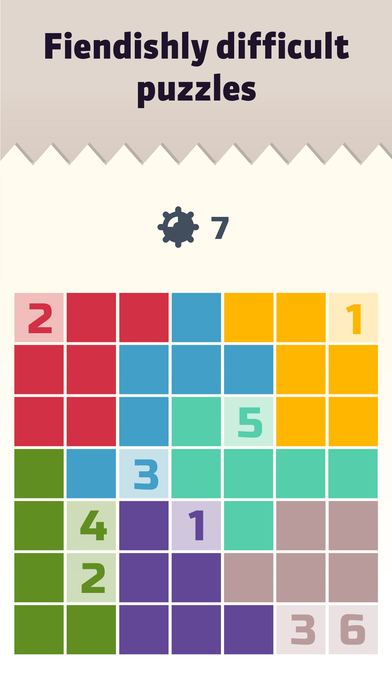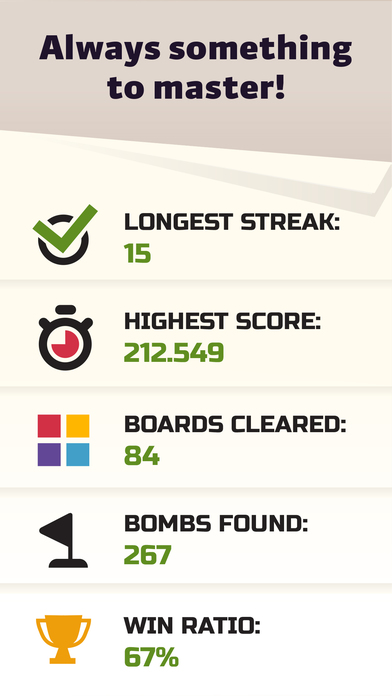 iTunes Description
A minimalist mashup of Minesweeper and Sudoku. Logic puzzle perfection.

Every row, column and zone contains a bomb and one of each number. Tap the numbers, avoid the bombs.
Forum Thread: Sudoku Sweeper (By Edward Biden)
---
Super Crossbar Challenge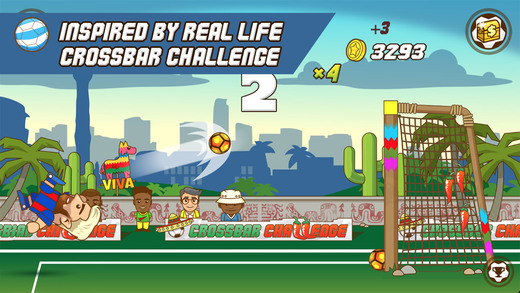 iTunes Description
Super Crossbar Challenge is a new arcade sports game that is originated from the popular challenge among footballers and fans alike. The idea is for you to hit the crossbar – Sounds easy? Players are to swipe right to shoot the ball. Keep in mind the angle and power that you are swiping because it will determine the direction and speed that the ball will go. Once you find the sweet spot, remember it!

You may also perform bicycle kicks and volleys to earn more coins and fans. In the arcade mode, some of the in game goals will require players to perform multiple bicycle and volley to hit the crossbar. Use the hard earned coins to unlock new characters and balls, in which, some of them have their own bonuses that will help you in the game.
Forum Thread: Super Crossbar Challenge (by FredBear Games Ltd)
---
Super Senso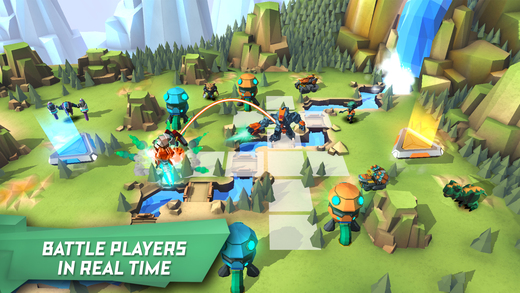 iTunes Description
Ready, set, SENSO! Assemble a mash-up squad of armored tanks, cats and dinosaurs, tentacled aliens, giant mechs, creepy zombies, and more in SUPER SENSO, a blazing fast turn-based action-strategy game set to usher in a new era of mobile competition. When armies collide, will you be able to outsmart and obliterate your opponents?
Forum Thread: Super Senso (By Turbo Studios and GungHo)
---
Taptastico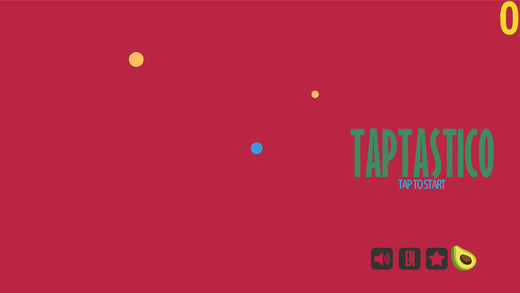 iTunes Description
This is the deal: A dot is always hunting the other dots on the screen.
You need to tap the screen when they touch each other and you get points for that.
If you tap when the centers are matched, then WOW, you get DOUBLE points.

Simple right?
Now try to score as many points as you can.
CAN YOU BE THE HIGHEST SCORER?
Forum Thread: Taptastico (By Carlos Crespin)
---
Topsoil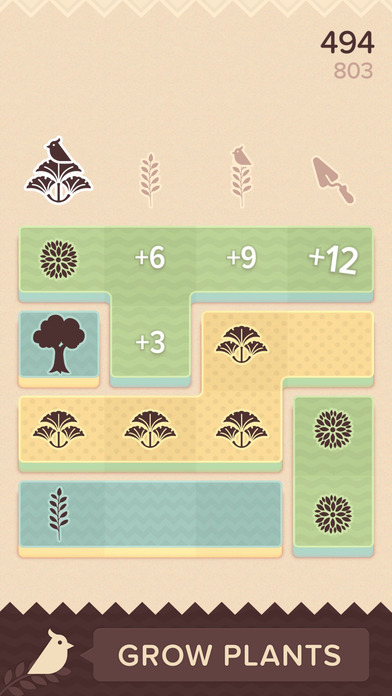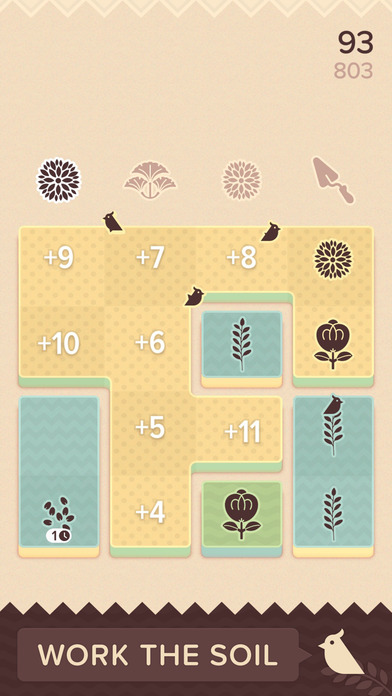 iTunes Description
Topsoil is an original puzzle game where you grow plants and work your garden's soil.

Your goal is to harvest as many plants as you can before your garden fills up! Manage your garden by placing plants of the same type next to each other, then harvesting them together. The more plants you harvest at once, the more points you earn, and the more soil you turn over. If your garden fills up before your next chance to harvest, that's game over. Keep growing and you'll discover new seeds, tall trees, and friendly birds along the way!
Forum Thread: Topsoil (by Nico Prins)
---
Under Leaves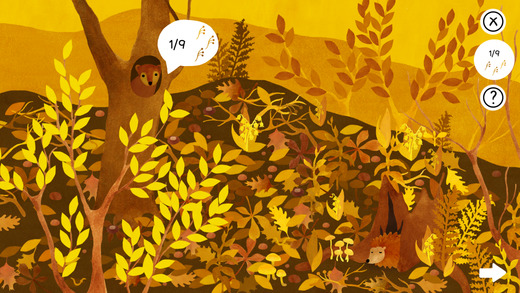 iTunes Description
Journey into the forest, the jungle or the depths of the deep blue sea. Find chestnuts for the pigs, a caterpillar for the crocodile or a starfish one, two three.
A color-filled hidden object game from the world of animals. Gorgeous hand-drawn watercolor illustrations and a soothing soundscape make for a gently exotic experience.
Forum Thread: Under Leaves (By Circus Atos)
---
War of Crown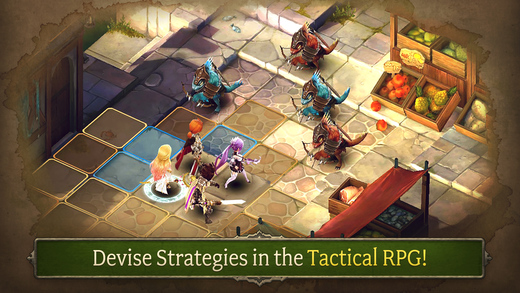 iTunes Description
Your Turn, Your Move, Your Destiny

The last Great War was a terrible struggle that reshaped the world. The God of Destruction unleashed powerful Dark forces bent on plunging the world into chaos. All hope seemed lost. In the end, it was through the strength of Men and the sacrifice of Arwyn the Hero-King that the Allied Races were able to drive out the Darkness.

Alas, the peace was short-lived as fighting broke out once more over the crown of the fallen Hero-King.
But little do they know that a Dark threat moves closer in the shadows…
The epic adventure of Eshirite, the Child of Destiny begins now!
Forum Thread: War of Crown (by GAMEVIL Inc.)
---
Wilful Kitty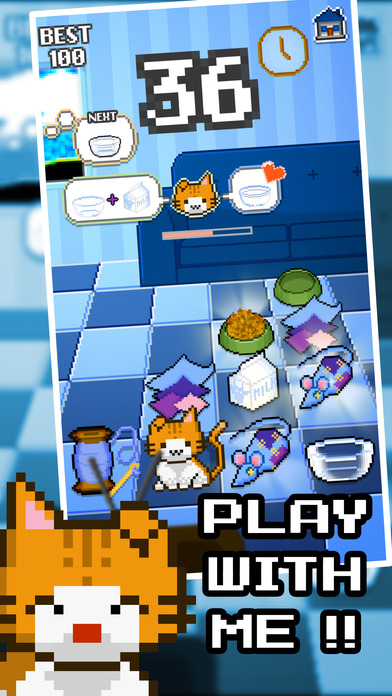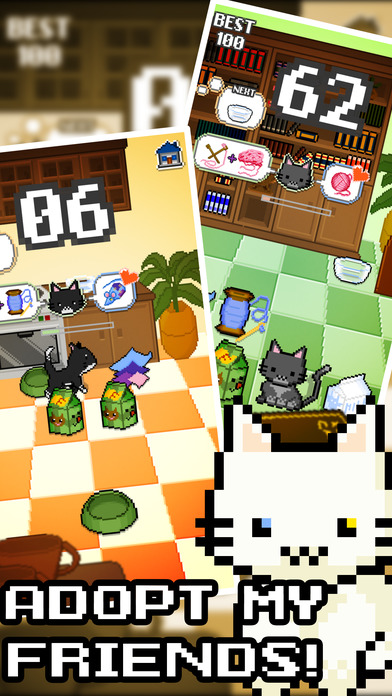 iTunes Description
A clever little high score chasing puzzle game that has you combining ingredients and materials into treats as demands by the Wilful Kitty. Using a popular and intuitive control scheme, you move items cross the room and try to bring the cat to it's treats.
Forum Thread: Wilful Kitty (by unexpect3rd)
---
Wizards' League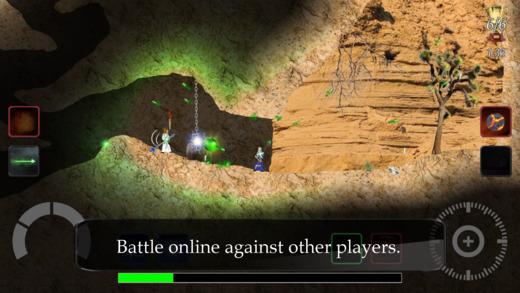 iTunes Description
Do you have what it takes to become the most powerful wizard of all? Take the role of a wizard and battle against other players for glory and power in the Wizards' League.

The Wizards' League brings a unique experience to iPhones and iPads with its high-paced real-time online multiplayer shooter action. You fight against other players in 3-minute action-packed battles – perfectly fit for grabbing your phone when in need of a short getaway.

While having powerful items and spells is an essential part in defeating other players, they won't do it alone. The high tempo of the game ensures that your skill in controlling your wizard plays just as important a role. Mastering the game only comes through practice and strategy.
Forum Thread: Wizards' League (By Kasper Green Larsen)
---
WordFlash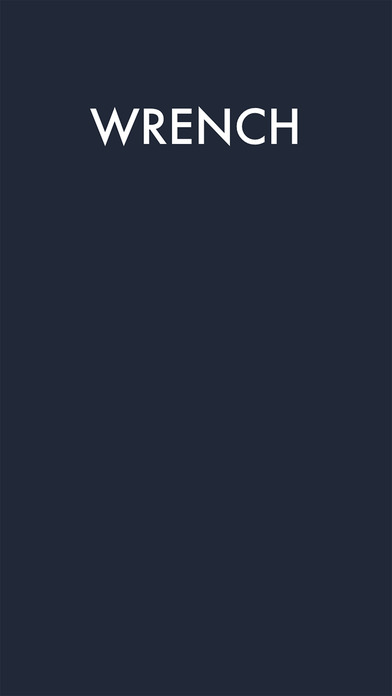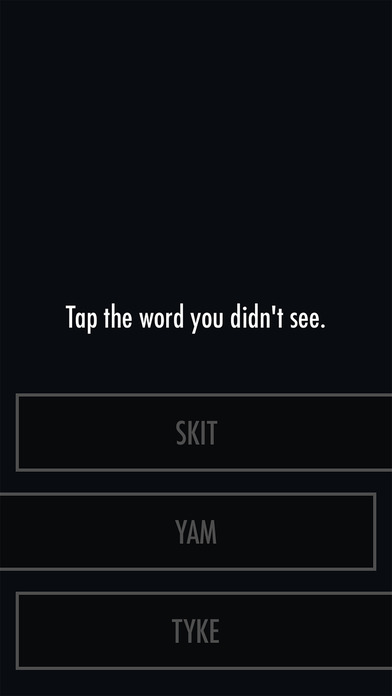 iTunes Description
WordFlash is simple – start the game and you'll be shown a list of words, followed by three options. Simply select the word that wasn't in the list. Things soon start to get trickier as the lists get longer and the words change faster! How long a streak can you manage before your memory fills up?
Forum Thread: WordFlash! (By Stephen Coyle)
---
ZHED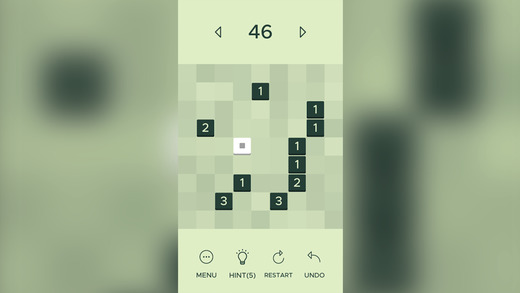 iTunes Description
Zhed is an instant classic puzzle game. Based on a simple mechanic it builds onto increasingly complex puzzles that challenge you to a level you would not imagine. No timers, no clocks, no stars and no tricks, just pure puzzles for you to enjoy. It's the perfect brain-teaser that lets you train focus, concentration and memory.

How to Play ZHED?

Tap a square and select a direction (upwards, downwards, to the left and to the right). See how the square reacts when they intersect with each other, and build a path to fill the goal square. When you finished, the next level will show up! You can undo moves or restart levels as much as you want.
Forum Thread: ZHED (by Ground Control Studios)
---
Zombies Chasing My Cat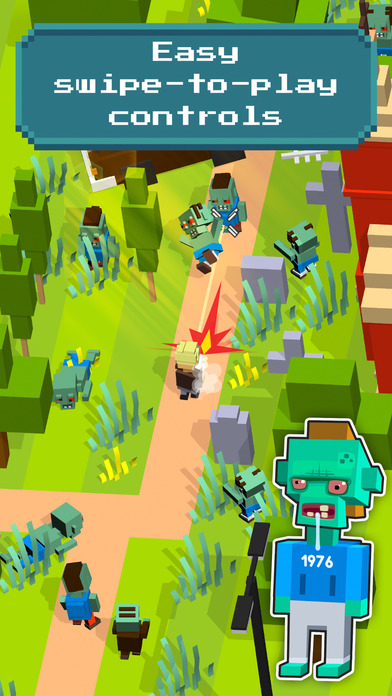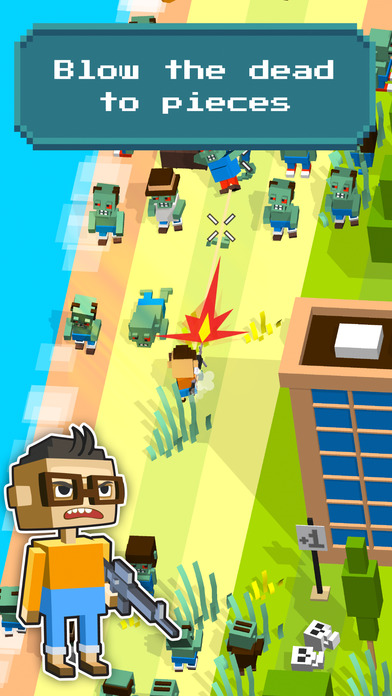 iTunes Description
Picture it; you wake up one morning to the zombie apocalypse. Not a single living soul around – just herds of walking dead lurking & looking for BRAINS!
All of a sudden, your cat Oscar jumps out of the window & speeds off into the distance!
You must leave your shelter and get Oscar back while avoiding flocks of undead monsters.

Don't be a scaredy-cat – forget your typical Farm, Tower Defense or
Strategy game. The objective is to run as fast as you can while dodging zombies, and other obstacles in your way. Use the arsenal of a real zombie hunter and get ready to pull the trigger! Make your way through deserted towns, abandoned farms, military bases, woods, graveyards, deserts, and coastlines. Sweep a prison, a disease control center, a UFO crash site, and more!
Forum Thread: Zombies Chasing My Cat (By Thumbspire)
---