It's that time of the week when we round up all of the new iOS game releases of the past seven days, and boy what a seven days it has been. Classic RPG Planescape: Torment is probably the most high profile of the bunch, but don't let this week's list fool you, there's a ton of neat stuff that released this week. Mallow Drops is an excellent puzzle platformer making its way over from desktop, Charming Runes is a polished and, well, charming take on the extreme breakout formula, and Footy Golf is the latest puzzler from the fantastic folks at Donut Games. Check out the full list below and let us know which games you've got your eye on this week!
---
Age Of War 2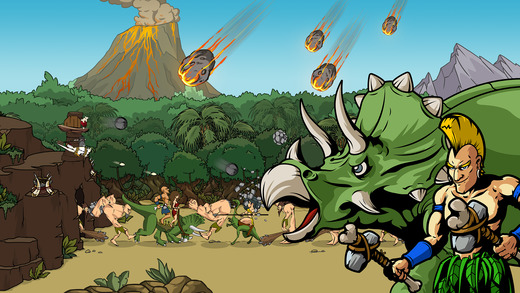 iTunes Description
WAR ACROSS THE AGES!
Train a massive army from cavemen riding dinosaurs to World War tanks! All the way to hugely devastating robot warriors from the future age! There are so many different units to train across 7 completely unique ages of war. With 29 unit types at your disposal such as the Assault Spartan, Anubis Warrior, Mages, Knights, Rifleman, Cannons, Grenade Soldiers, Cyborgs and so many more! If you think the best offense is a strong defense try stacking up rows of turrets that mow down the enemy! Yes we still have the famous Chicken Turret which is a must build!
Forum Thread: Age Of War 2 (by Max Games Studios)
---
anagram+1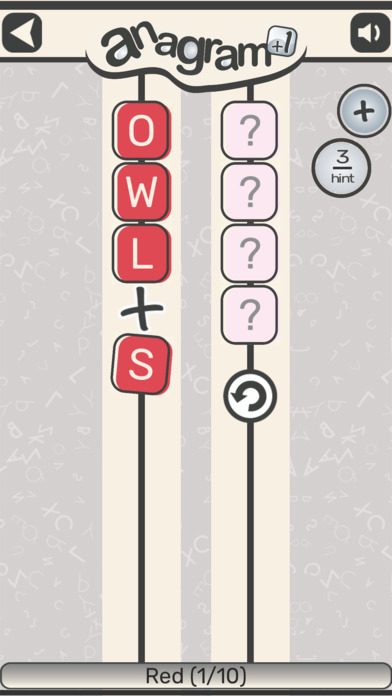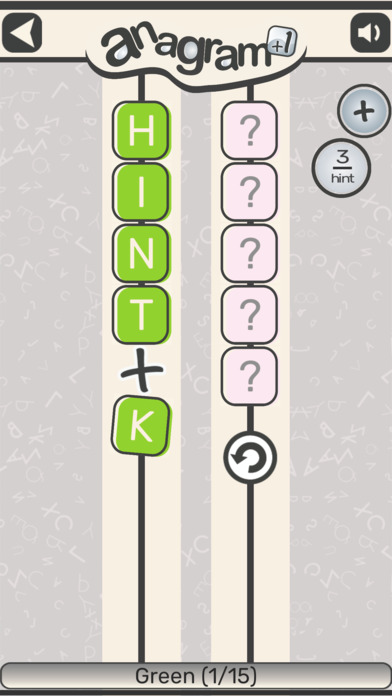 iTunes Description
anagram+1 is a Fun, Challenging, Addictive, Entertaining, Educational, Puzzling, Intuitive and Amusing word puzzle game! What is anagram? If you can generate a new word by rearranging the letters of another, they are called anagrams. For example: "RACE" and "CARE"

anagram+1 is a wordplay puzzle game based on… you guessed it… anagrams! You are given a word plus one extra letter. You need to solve the puzzle by making a new word from the given letters. For example, you may be given "OLD" + "R". In this case, rearrange the letters given to find the word "LORD".
Forum Thread: anagram+1 (by Esra Bulut Peynirci)
---
Arcade Ice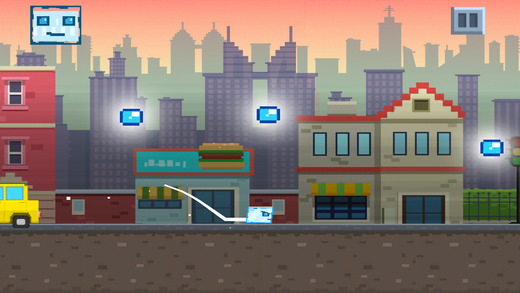 iTunes Description
Fast Paced Arcade platformer game, based on the classic retro style pixel art.

Play as an Ice cube melting away in 30 engaging levels and 6 different visually appealing environments.

With a ​simple tap to jump mechanisms incorporated with various difficulties, this game will keep you at it for hours.

Play around in different levels with a variety of obstacles to dodge from and find your way to the end.
Forum Thread: Arcade Ice (By underDOGS Gaming)
---
Balance of World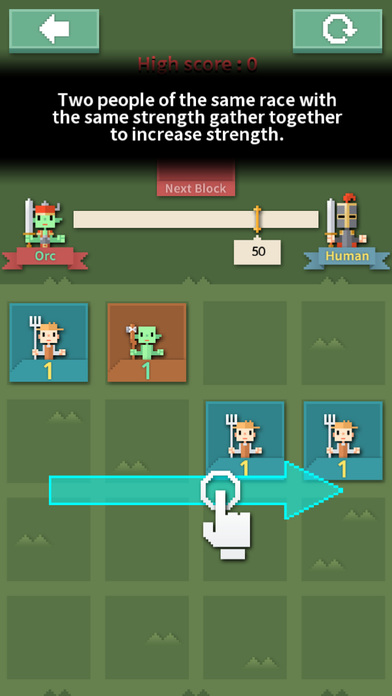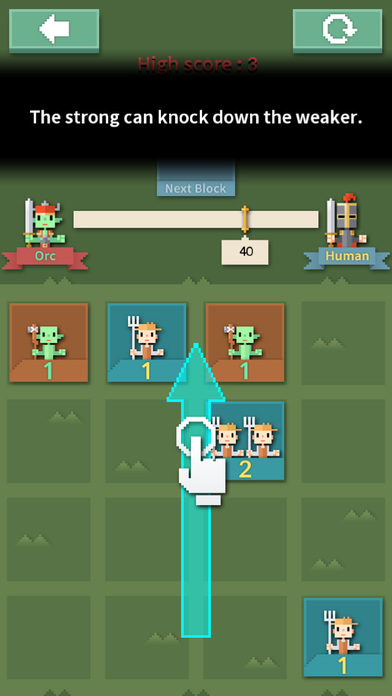 iTunes Description
The world where two races live. As the god of the world, you have to lead them to live in peace and a balanced way. The effort to create your own perfect world have been fraught with repeated setbacks.

When you created just a beautiful and peaceful world, people became complacent and lazy. That caused the destruction of the world. When you created a rough and tough world, people got tired so much. That caused another destruction of the world.

After these failures, you realized that both peace and tension are essential for the sustenance of the world successfully. Accordingly, you made one more race to live with people. Now, you have to lead them to live a balanced life to keep the world.
Forum Thread: Balance of World (by Magic Cube)
---
Big Quest: Bequest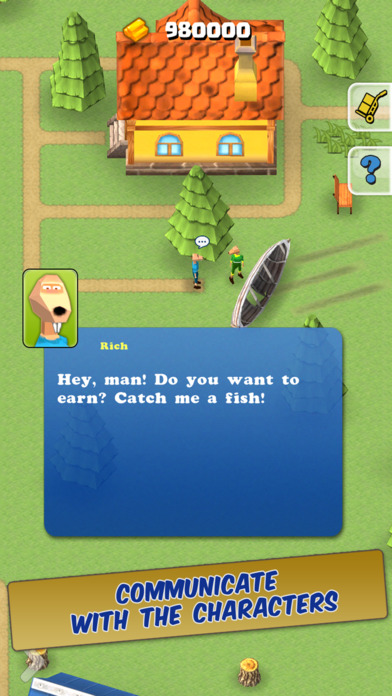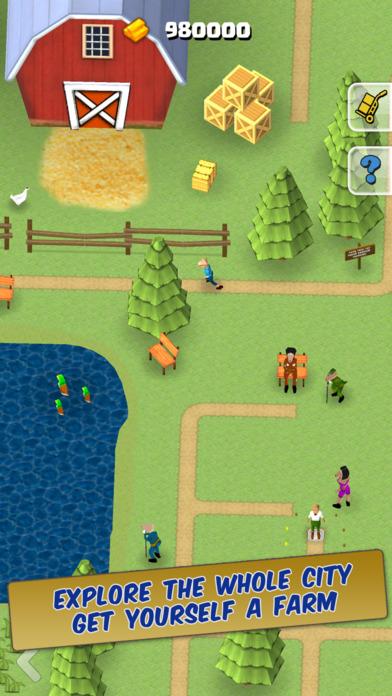 iTunes Description
An adventure game with quests in a beautiful, bright world. Characters with unique traits, goals, and benefits. Active gameplay will appeal to players found of interactivity, especially lovers of quests and investigations.

Rich was a happy heir of a farm, which generated quite enough profit for happy living. One day, the courier does not bring the proceeds. That was the last day of the luxurious life of the happy farmer. How to return the property? It's not that easy! Conflict of entrepreneurs, betrayal of friends, tyranny from foreigners who seized power, witchcraft and other unexpected things await you! To help the former lucky farmer, you will have to overcome many obstacles. Quest and explore through wonder world.
Forum Thread: Big Quest: Bequest (By Kirill Kotenko)
---
Blocky Castle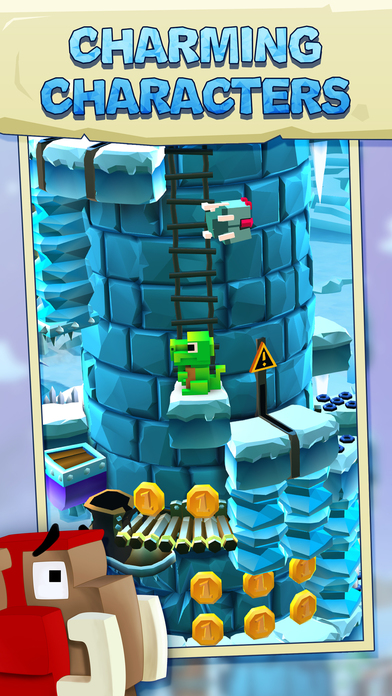 iTunes Description
What happens when lots of lively pets start to climb and conquer the most dangerous tower castles of the world? Find it out yourself!

Pick your favorite competitor and overcome the tricky, but pretty hazardous obstacles while climbing up to the top of each tower. Sharp spikes, rolling barrels, heavy rocks, falling platforms, fire traps and jumping bombs among other meanies are waiting for your arrival to wickedly push you back into the abyss. But you should fear not, awareness of the surroundings and fine timing will get you through even the hardest situations!
Forum Thread: Blocky Castle (by Istom Games)
---
Brave of the Dead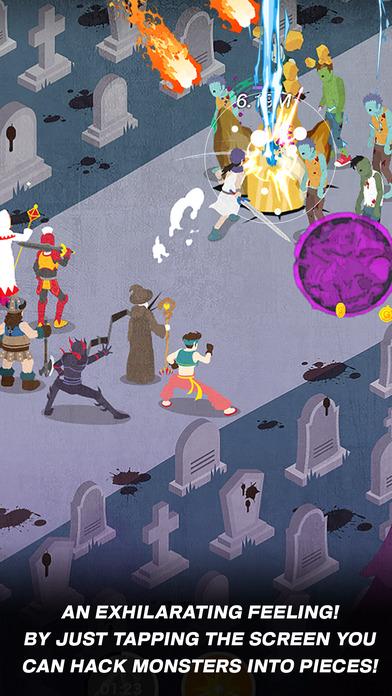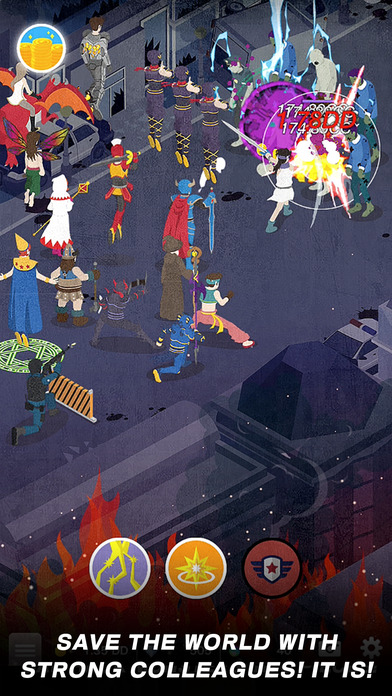 iTunes Description
Contemporary clicker RPG in which the Brave and his party take out zombies with swords and magic: a fusion of nostalgia and modern time.

– An exhilarating feeling! By just tapping the screen you can hack zombies into pieces!

– What will be the fate of America when faced with a zombie virus! What is the President's conspiracy going to be …!? This classic story is a must see!
Forum Thread: BRAVE OF THE DEAD -Clicker RPG- (By THE AGE)
---
Brick Stomp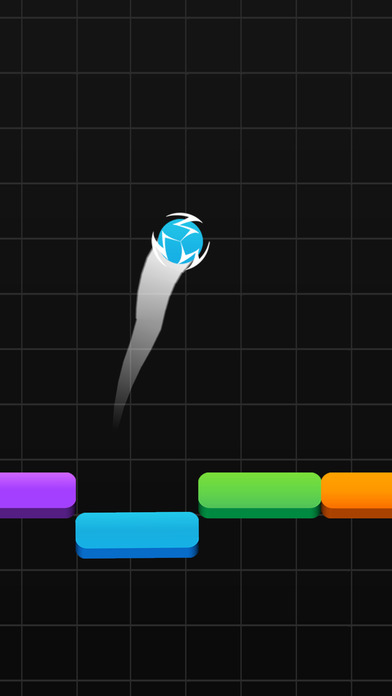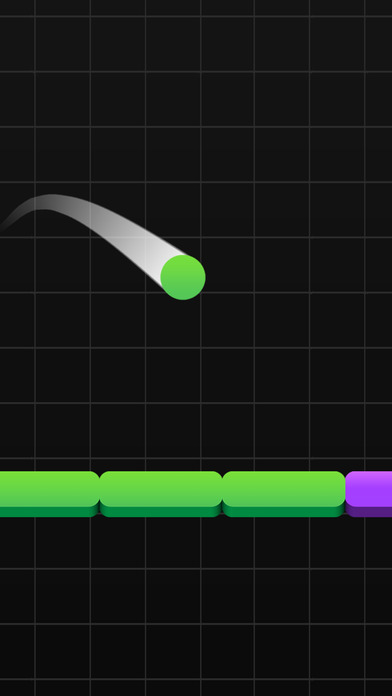 iTunes Description
AppSir, Inc. and SuperVudu's minimalist one-tap arcade xylophone extravaganza!

Brick Stomp: Xylophone Rainbow is an arcade game with one-tap controls. Just tap once to stomp down. The ball must have the same color as the xylophone brick it's stomping. Stomp on the wrong brick and your ball explodes into smithereens! With great eye-hand coordination comes great Game Center Leaderboard scores. A great time-waster filled with addictive fun for minimalist fans!
Forum Thread: Brick Stomp (by Appsir)
---
Broadside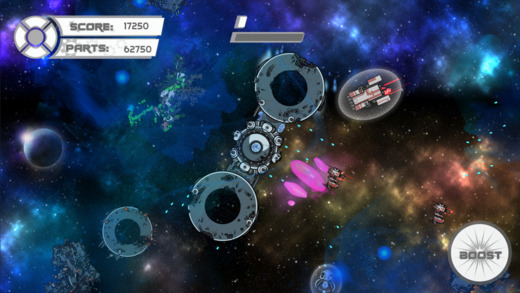 iTunes Description
Blast off and join the fight in this faction based, top down space shooter!

Take control of a variety of different spaceships as you suit up and participate in a never-ending intergalactic conflict between three warring factions! Engage in frantic skirmishes, whilst upgrading your vessel and competing for high scores!
Broadside hosts beautifully colourful 2D graphics, easy to pick and play controls, as well as a local high score leader board.
Forum Thread: Broadside (by Lost Games)
---
Cat Stacks Fever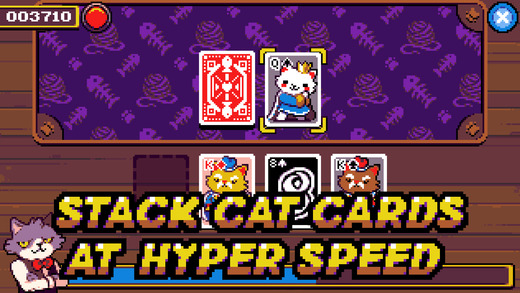 iTunes Description
Cat Stacks Fever is a reflex-based card stacking game for people who like solitaire but lack patience.

Draw cat-themed cards from the deck and toss them into one of 4 stacks. It's as simple as that, except that there's a razor thin time limit and the deck is stacked full of bombs, shields, and other special cards that can either aid in your pursuit of a new high score or complicate it in an instant.

Unlock every special card by reaching in-game milestones to enable Expert Mode and compete for a top spot on the Game Center leaderboards.
Forum Thread: Cat Stacks Fever: Twitch Solitaire (by Purple Pwny Studios)
---
Charming Runes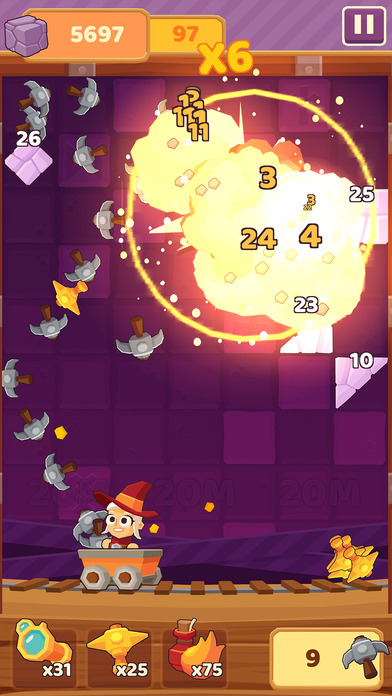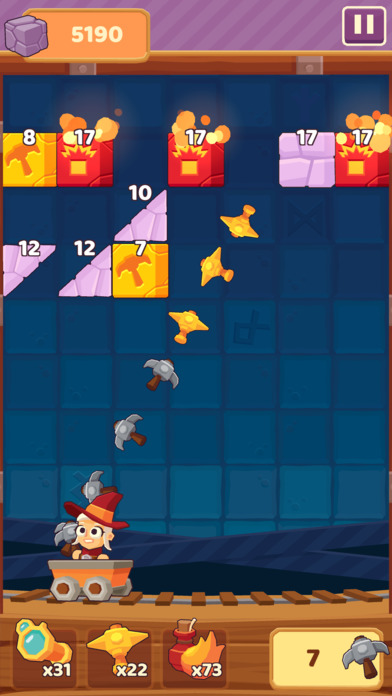 iTunes Description
Mine for enchanted runes!
Bounce magical pickaxes off walls for multiple hits!
Cutting through the sedimentary is elementary!

Line up the perfect shot in Charming Runes, the magical block-breaking game. Explore below Fairylandia with volatile RuneBooms, powerful RuneSmashers and corner-defying RuneScopes. Use your wits to design perfect, magic-filled moves to clear the way with a simple touch and slide.
Forum Thread: Charming Runes – Endless Arcade Block Breaker (by Mighty Games)
---
The Contender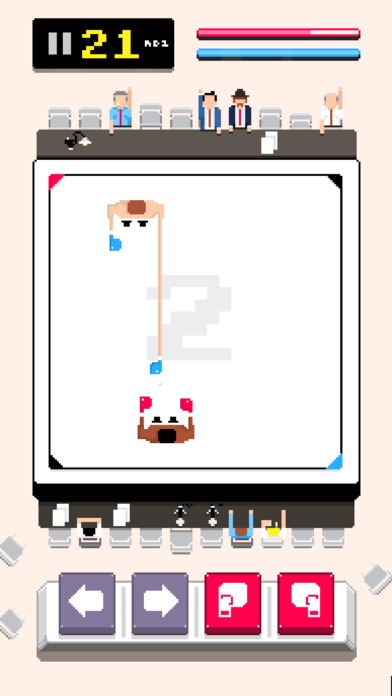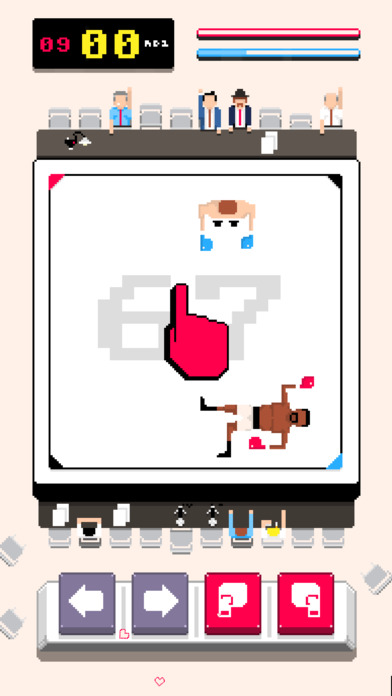 iTunes Description
In a world you cannot understand, the ring is your salvation. You are, The Contender.

Get rocked in this 80s throwback to arcade boxing champions of yesteryears. The Contender is a less-is-more homage to classic 8-bit console (boxing) games that will, ahem, stretch your limits!

With deeply flawed control limitations, you will burst into tears of joy and passive rage as you walk into multiple left hand jabs with your stiff upper lip and stretch your arms across the ring to land your punches. And don't forget to tap furiously to avoid being knocked out!

Float like a butterfly, sting like a b… no chance.
Forum Thread: The Contender: Fight of the Century (by The Frosty Pop Corps)
---
cut.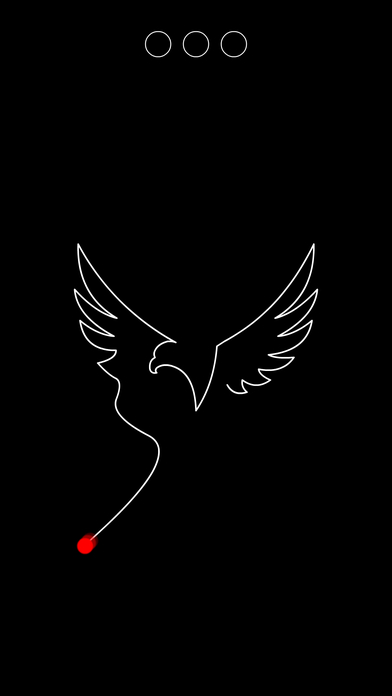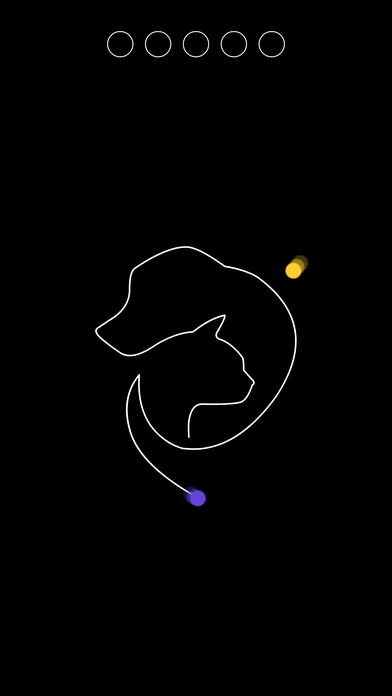 iTunes Description
• Cut the Rope Into Equal Parts as Possible
Give direction the colored balls by clicking on the screen. Some of the balls are connected to line but some aren't. Some of them can cut the line but some can't. Some of them have friction but some don't. The objective is simple; divide the line into as equal parts as possible. Collect points and open new levels.
Forum Thread: cut. (By gamebra.in)
---
Eggtastic Easter Egg Hunt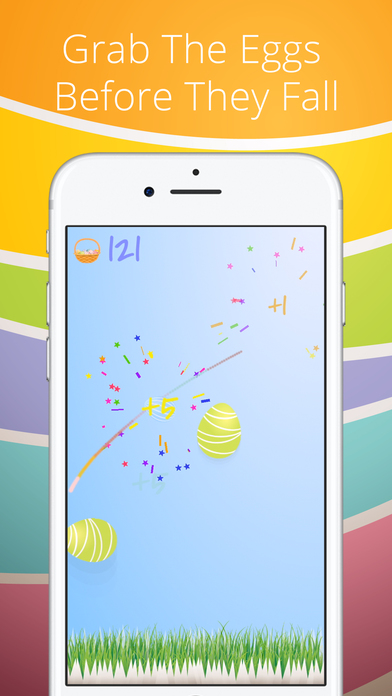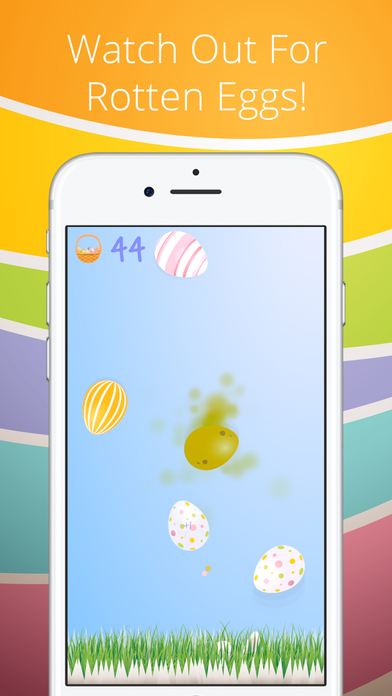 iTunes Description
Grab colorful Easter Eggs flying through the air. Avoid any rotten eggs, rack up huge combos, and don't let any eggs hit the ground.

This game and the other games I make are powered by the crowdfunding website Patreon. If you enjoy the game, please consider visiting my Patreon page, rating the game, and checking out other games I create.
Forum Thread: Eggtastic Easter Egg Hunt (by Eric Brill)
---
FAEDOM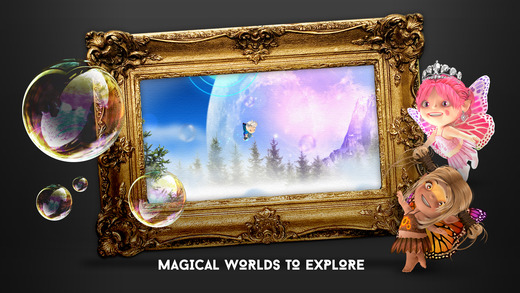 iTunes Description
FAEDOM IS A MAGICAL BUBBLE POPPING PLAYGROUND FULL OF ACTION AND ADVENTURE FOR YOU TO DISCOVER!

Journey through an enchanted Faerie Kingdom filled with rainbow coloured realms and stunning creatures where powerful faeries are the protectors against the Darklings and their minions.

Fly with the butterflies, ladybugs and other critters and seek out a friendly rainbow dragon for gold.

Upgrade your powers and use your gold coins in the Hall of Heroes and to play the mini challenges in order to advance through the Realms.
Forum Thread: FAEDOM (By SQUISH)
---
Fairyland Story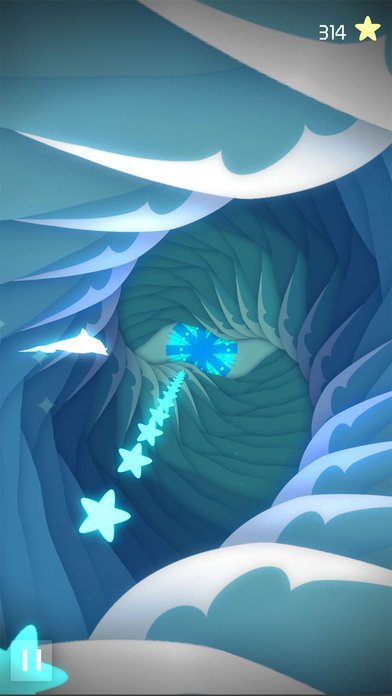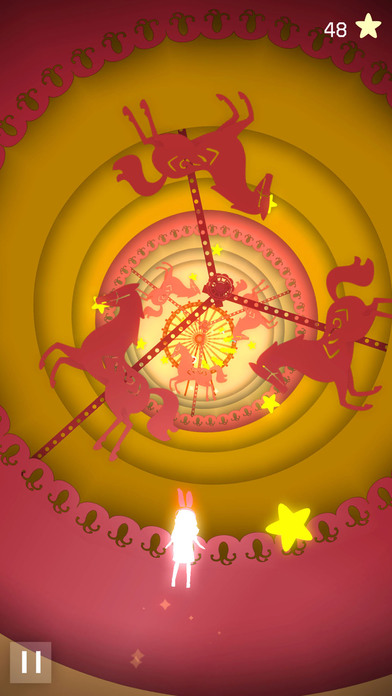 iTunes Description
Life is an adventure, why not break the boundary and find the unknown freedom and a true adventure of your heart…

Fairyland Story is a surreal journey through the beautiful world of geometric kaleidoscope.
Dorothy, who was kept away from the outside world for all day long because of illness, was dreamed of a true adventure. A Fairy finally heard her voice and took her into the mysterious dreamland.
Forum Thread: Fairyland Story (by Warm Heart Studio)
---
Fly Free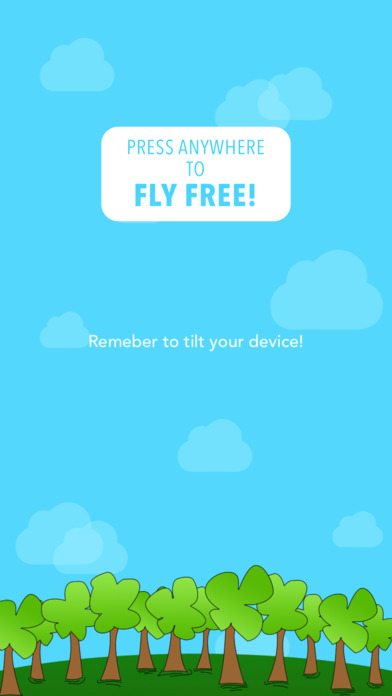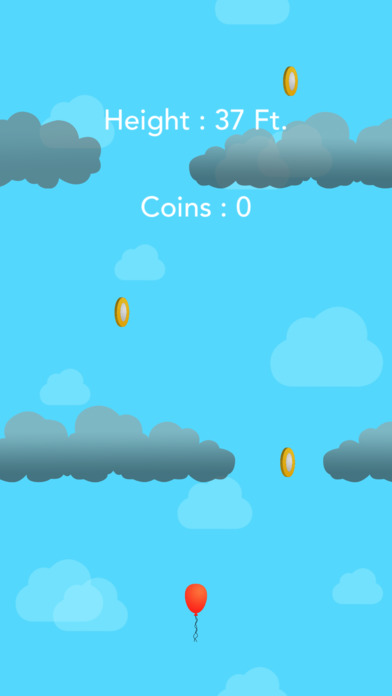 iTunes Description
Fly Free is a really fun and challenging game that sees you guide your balloon as far away from the earth as possible!

On your way collect coins to use in buying different balloons for you next game! Then post your high score to our Game Center Leaderboard!
Forum Thread: Fly Free (By William Hutson)
---
Footy Golf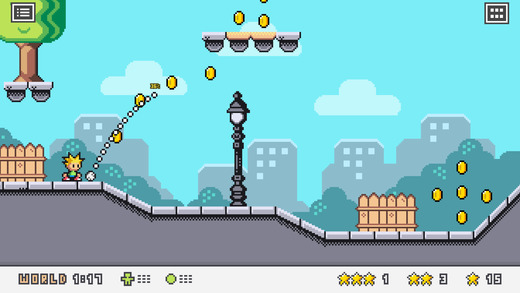 iTunes Description
Footy Golf is a wacky arcade game that combines STREET SOCCER with GOLF.

Using your foot instead of a club, AIM and FREE KICK the ball through playful courses filled with lamp posts, trash cans, bouncy springs, fences and more.
Complete each course by netting the ball in as few shots as possible!
Forum Thread: Footy Golf (By Donut Games)
---
Full of Stars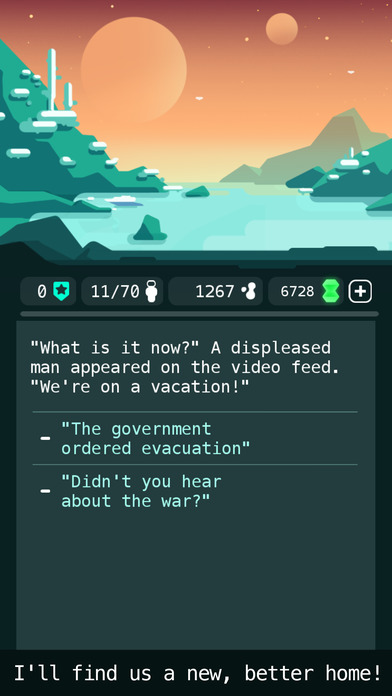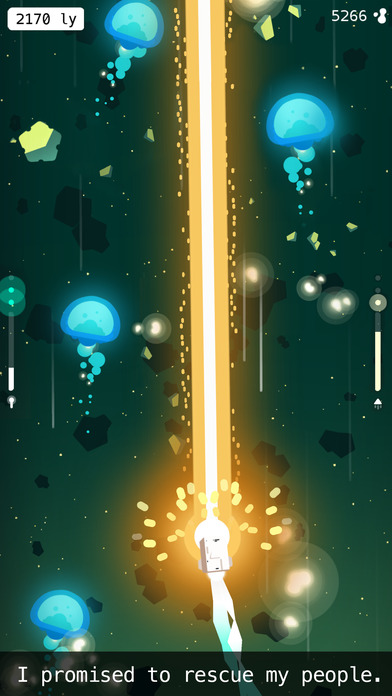 iTunes Description
Full of Stars is a story-driven space journey game about humanity's survival.
The journey will be a test of both your skill and your humanity.

When a galaxy-wide war destroys planet after planet, humanity finds itself on the brink of extinction. Scared refugees scatter across the stars looking for safety. Luckily, they find you – a daring space captain, willing to bring them to a safe haven. You'll need to lead them through dark and unknown parts of the galaxy, remnants of long-dead galactic empires, and sectors overrun by alien life forms.
Forum Thread: Full of Stars (by ArsThanea)
---
Gun Layer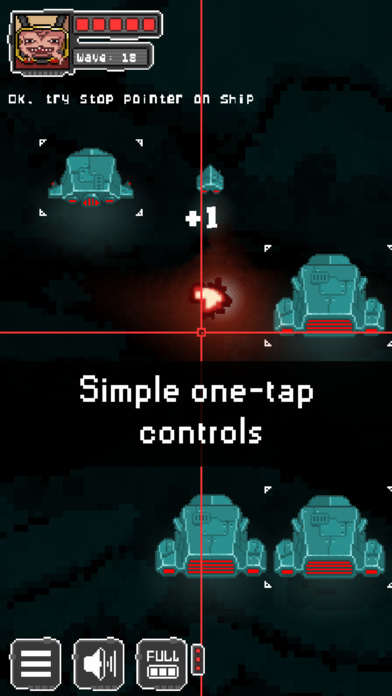 iTunes Description
Are you ready to experience an amazing, fun retro gameplay that tests your reaction time and takes things to the next level? Welcome to the world of Gun-layer, where everything is focused on your reaction time, precision and attention to detail. Use your skills in order to eliminate your opponents as fast as possible in order to reach the next level.
Forum Thread: Gun-layer (by CRIONUKEGAMES)
---
Hard Skating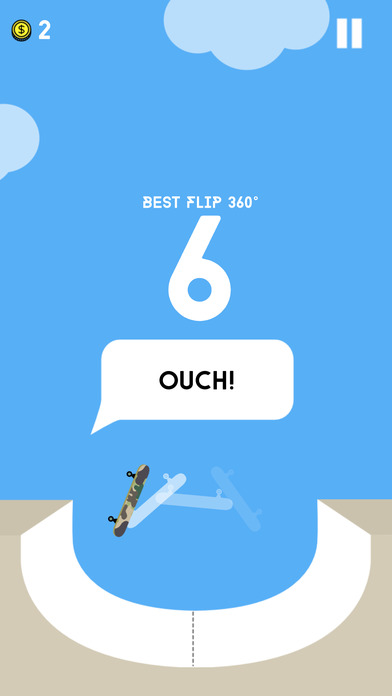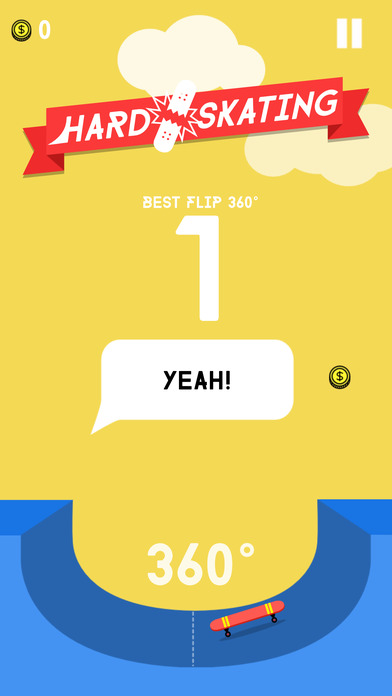 iTunes Description
Take your skateboard to the ramp, do as many flips as you can! The bigger the flip, the more points you win. Are you in for the challenge?

◉ Tap and hold to Flip, release to Land!
◉ Collect coins and unlock more than 15 cool skateboards.
◉ 24 fun challenges to beat!
◉ GameCenter leaderboards
Forum Thread: Hard Skating (by Studio Generative)
---
Hempire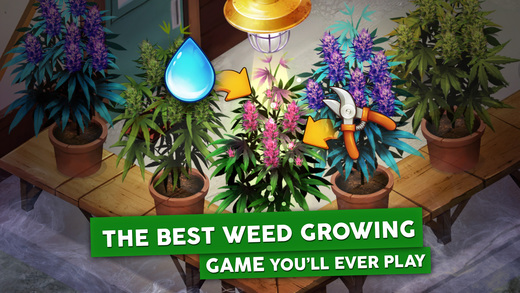 iTunes Description
From ganja to glory – get ready to grow your operation into a mighty Hempire!

This is the ultimate weed growing game. It doesn't just stop at the pot: you must harvest your plants, breed new and unusual strains, make friends (and enemies), and eventually take control of your entire home city to be victorious.

But watch your back! Just 'cause weed's gone legit doesn't mean you're safe! Hempire is a story driven joint, so get ready to deal with corrupt cops and shady businessmen, while also helping old ladies bake brownies. For real.
Forum Thread: Hempire (By LBC Studios)
---
hexatized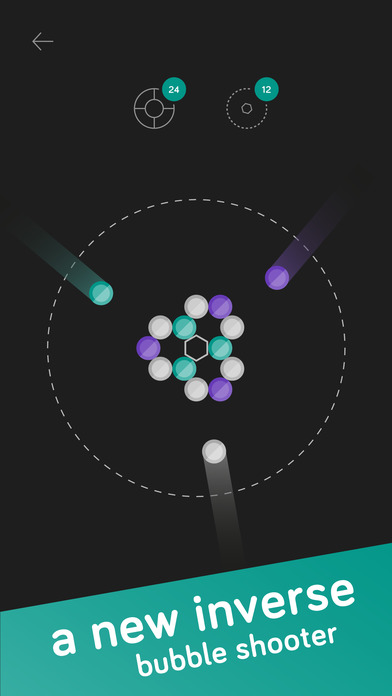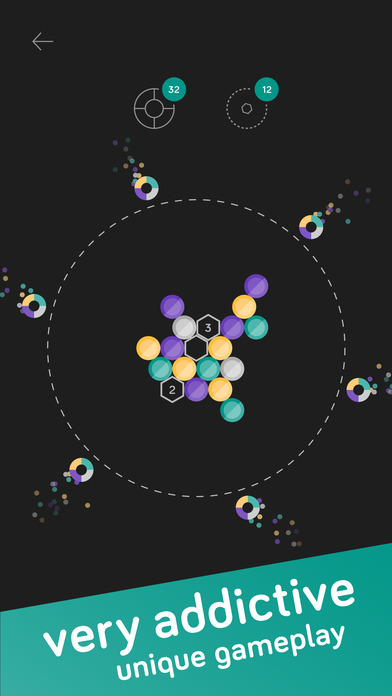 iTunes Description
Get hexatized! This free inverse bubble shooter will challenge and mesmerize you at the same time. hexatized is a flat minimalistic match 3 bubbleshooter with innovative game controls and a fascinating gameplay you will just love. It's very addictive!

Bubbles are constantly approaching towards the center. React fast and show ability by connecting 3 or more bubbles of the same color. Sounds pretty simple, right? But the difficulty of the game increases over time. The longer you play, the faster the bubble speed, the shorter the spawn time and the more challenging elements will appear.

Try to keep up popping as many bubbles as possible to beat the highscore of your friends!
If you pop all bubbles and clear the stage, you will get a bonus.
Forum Thread: hexatized (By Mathias Parger)
---
Hyper White Blood Cell Dash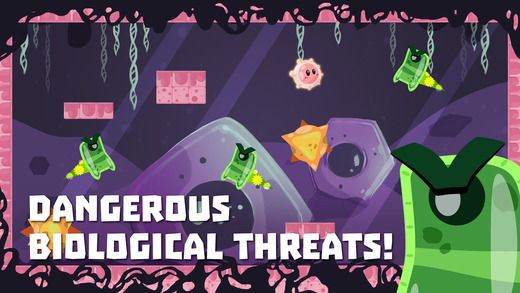 iTunes Description
Is it a leukocyte? An antibiotic? No! It´s Hyper White Blood Cell!

Johnny is sick and the only thing you can do is heal him! Where the rest of the immunologic system have failed, the amazing Hyper White Blood Cell have a real chance of success.

Immerse yourself in a microscopic adventure inside the human body, dive across Johnny's bloodstream and defend him from the evil GERMS! Hyper White Blood Cell Dash is a frenetic arcade action game in which you must dash over the enemies swiping the screen.

Are you ready to save Johnny? There is no time to waste!
Forum Thread: Hyper White Blood Cell Dash (By Demium Games)
---
Island Survival – Pixel Paradise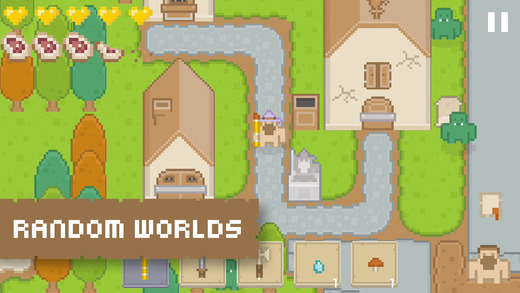 iTunes Description
Stranded on a desert island, you must use any means possible to survive!

Explore the island, venture into dark caves, and encounter terrifying monsters. Featuring randomly generated worlds, crafting, building, and mining, the world is yours to shape and explore. Island Survival is the most exciting survival game yet!
Forum Thread: Island Survival – Pixel Paradise (By Matthew Tory)
---
Little Bigfoot: Epic Stealth Adventure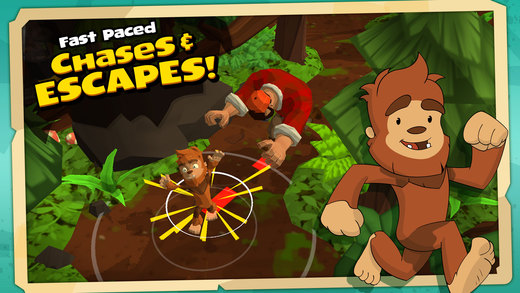 iTunes Description
Size Does Matter! Experience the immense world of your favorite mythological creatures and much, much more.

RESCUE! your captured pack scattered across the globe
ESCAPE! from bumbling Hunters, nosey Hounds and secret Agencies
COLLECT! and play with a host of mythological species
SMASH! through enemies and environments with your supersized Inner Beast
BEWARE! the watchful eye of the villainous S.O.C.K.S. organization
EXPLORE! mystical worlds in stunning 3D environments
Forum Thread: Little Bigfoot: Epic Stealth Adventure (by Kiz Studios)
---
Mallow Drops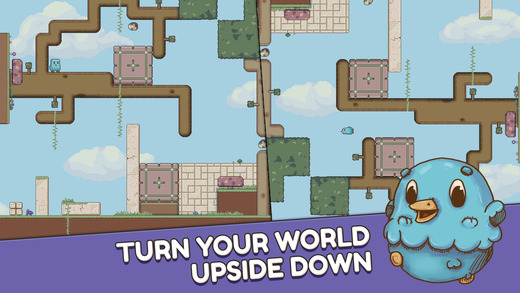 iTunes Description
Mallow Drops is a gravity puzzle where two kiwis try to rescue their lost eggs in a shattered world. Turn everything upside down as you slide, shift and move through its tricky world, a mix of platformer and a sliding block puzzle. Getting to where you need to go is half the fun – just be sure to look before you leap!

With Wooly Jumpers hopping about and Dirty Underbears surprising you suddenly, it won't be easy, and if you're not careful, the dreaded Dropbears may get the drop on you!
Forum Thread: Mallow Drops (by Gritfish)
---
Meow Cat Mia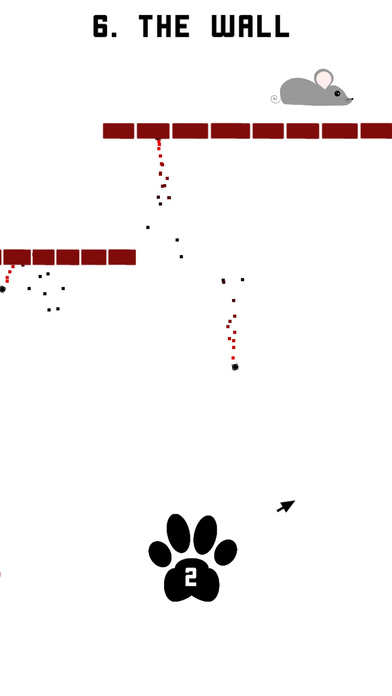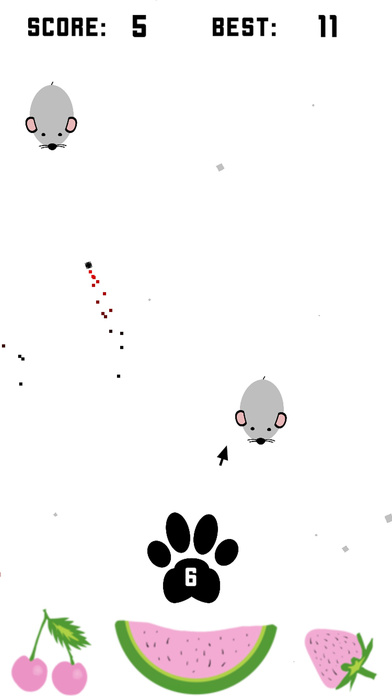 iTunes Description
Play as a cat Mia

* There is only one thing that matters: your skill
* Meow Cat Mia takes gaming back to its roots
* Ten levels in Story mode with a few tricks
* Defender mode. The goal is to protect the fruit from mice
* You can complete the game for free
* It's supposed to be hard 🙂
Forum Thread: Meow Cat Mia (by Panda Fashion Games)
---
Mine Sprint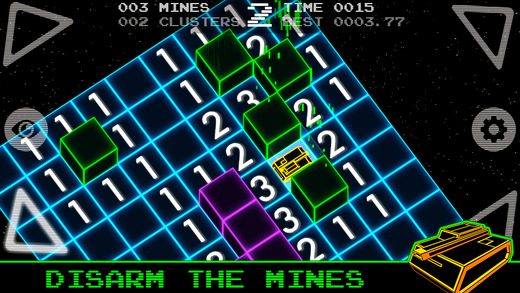 iTunes Description
You're going to love Mine Sprint !

Mine Sprint is an addictive logic game, similar to mine-sweeping games, but with a fresh look and a huge difference…

Set in a retro sci-fi universe, it is amazingly atmospheric – but beware – everyone who plays this game for more than a few minutes becomes addicted!
Forum Thread: Mine Sprint (by Mooflower)
---
Mini Leap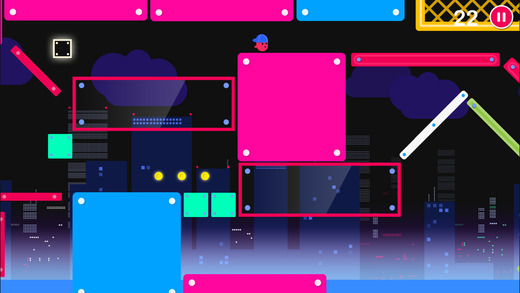 iTunes Description
Mini is lost and all alone in the big city. Help Mini get home by collecting enough coins and dodging obstacles through various stages. Play in Challenge Mode or Infinite Coin Collect Mode.

Stay tuned for regular updates with more challenging and exciting levels to come!
Forum Thread: Mini Leap (by Jimmy Park)
---
MLB Perfect Inning Live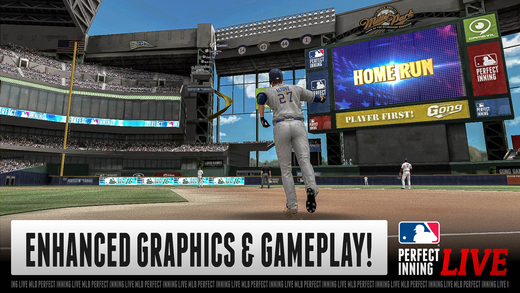 iTunes Description
Just in time for baseball season, GAMEVIL is pleased to announce the release of a new, innovative way to enjoy baseball on your mobile devices!
With MLB Perfect Inning Live at your fingertips, you will be able to enjoy your favorite sports LIVE – Anytime Anywhere Anyone.
Use the most current player stats to adjust, rebuild, and trade in your roster with your baseball buddies!
It's time for a Perfect Inning!
Forum Thread: MLB Perfect Inning Live (by GAMEVIL)
---
Planescape: Torment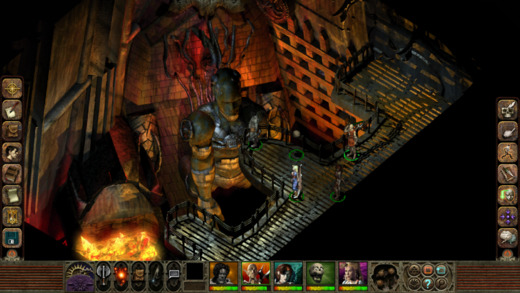 iTunes Description
Uncover secrets of past lives in this story-rich, tactical roleplaying game set in Sigil, a dark fantasy city at the heart of the Dungeons & Dragons multiverse. Explore the planes, survive combat alongside a party of bizarre companions, and solve puzzles unlike any ever seen in the genre.

The original Planescape: Torment was released in 1999 to widespread critical acclaim. It won RPG of the Year from multiple outlets for its unconventional story, characters, and amazing soundtrack. Since then, millions of Planescape: Torment fans have enjoyed exploring the strange and dangerous city of Sigil and surrounding planes through the Nameless One's eyes.

Discover an incredibly rich story and a unique setting unlike anything else in fantasy. Defeat strange and alien creatures, engage in rich dialogue, and explore the dark and dangerous Planescape setting in this 50+ hour RPG classic.
Forum Thread: Planescape: Torment (by Overhaul Games)
---
Racecar.io
iTunes Description
Play with other people online! Can you become the fastest racecar?

Your racecar turns in sharp angles. It creates a trail which follows you and can be used to destroy other cars. Collect fuel to increase your score and speed.

Download now and start racing!
Forum Thread: Racecar.io (By KasSanity)
---
Star Cat Adventure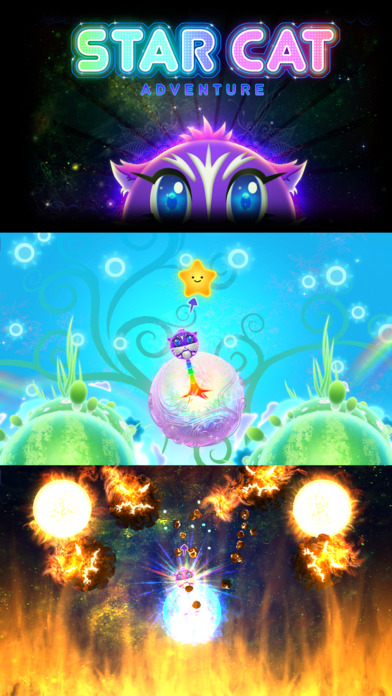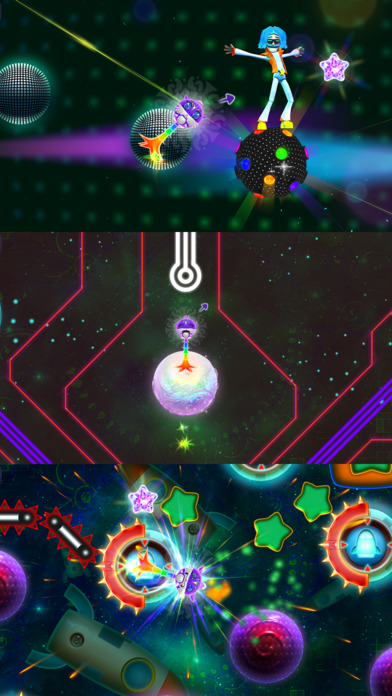 iTunes Description
Crashed and lost in space, Star Cat wishes to see his family again and return home. At the cusp of giving up, a glimmer of hope appears and a light descends to help.

Follow the Star as it leads you through a fantastic adventure unlike any other!

– Seven beautifully illustrated galaxies with 43 unique worlds
Forum Thread: STAR CAT Adventure (By Aamar Rana)
---
Toilet Paper Trip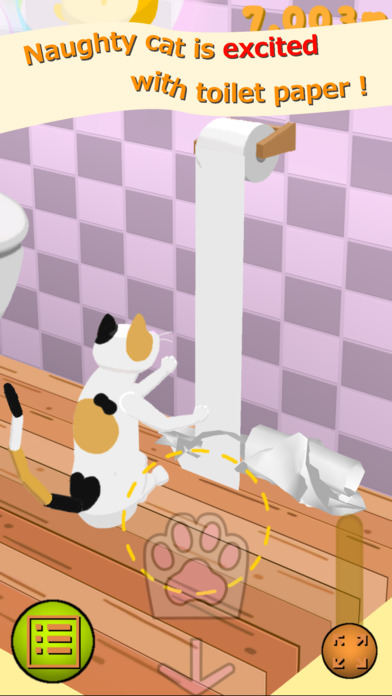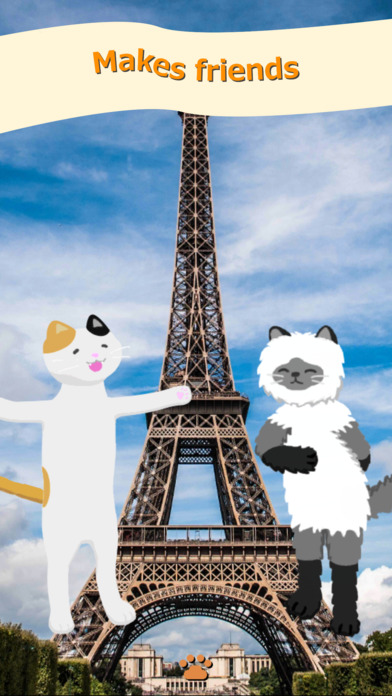 iTunes Description
〜 I can go anywhere as long as I keep pulling.
Let's go looking for big fish that I have not seen yet. 〜

Mischievous cats are pulling toilet paper and traveling to a world of imagination with great excitement.

The cat collects favorite items, visits various places in the world, meets friends, and makes a world of dreams.

When You do not play this game after you began this game once, the cat continues pulling toilet paper, and a cat may find an item when you played on the next time.
Forum Thread: Toilet Paper Trip (by Kuma Chop)
---
Ultra Dash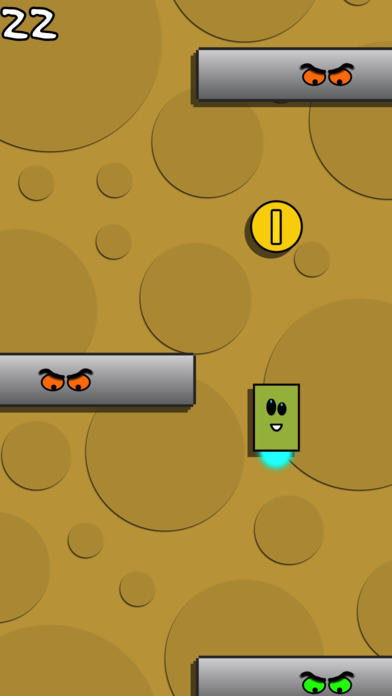 iTunes Description
Tap to move!
Avoid stuff!
Collect coins!
Buy new characters!
Forum Thread: Ultra Dash (by Red Sprite Studios)
---
Waterslide Penguin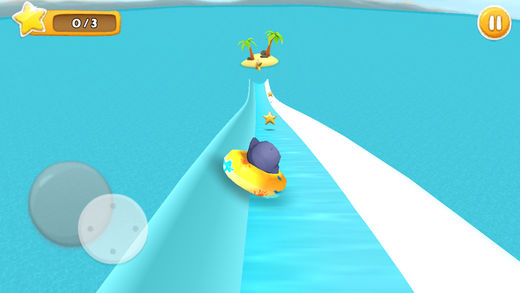 iTunes Description
Welcome to the Penguin Water Park!
You can't swim? No problem. It's the same for this penguin.
a 100 of levels are waiting for you!
Let's dive and feel the real water!
Forum Thread: WaterSlide Penguin (By Moongames)
---
Zombie Safari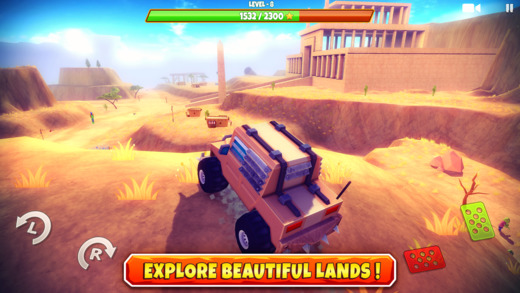 iTunes Description
Leave the urban area behind and explore a dangerous world packed with zombies, challenges and loot! Take the wheel of 4×4 off-roaders, Monster Trucks, Six Wheeled Gas-Guzzlers and climb the
highest mountains where no man has gone before! Deadly weapons await you in this post-apocalyptic open world off-road sandbox game.

Do what you please: explore massive landscapes, complete challenges, smash zombies, find secret locations, unlock and upgrade cars, it's up to you!
Forum Thread: Zombie Safari (by Dogbyte Games Kft.)
---