3 Sprockets' endless digging game Digby Forever (Free) has just gotten a big update in time for Easter. It does include a rabbit costume, egg, and a chick costume for Digby, because of thematic appropriateness. That goes along with some other costumes including a One More Jump (Free) costume. And with Easter being so late in April this year, they went ahead and added a taco costume for Cinco de Mayo. Aww yeah. Sweet new trails for the characters have been added, too. 3 Sprockets may be Australian, but they did throw in an American trail because digging underground for resources despite it causing massive cave-ins and danger to the local flora and fauna…is anything more American?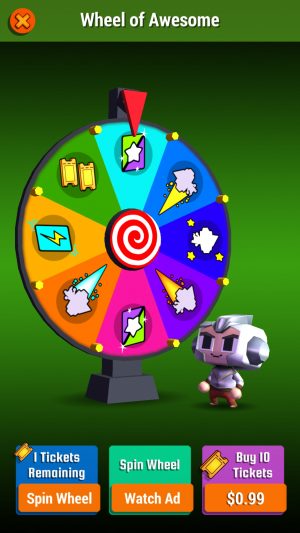 As far as new game content goes, there's a new Wheel of Awesome you can spin for some sweet rewards, by winning the daily missions that have been added. There are new uber cards as well, which are better because they're two cards in one. Yes, that means you can theoretically have 3 uber cards going and have 6 different game modifiers at once! Mwuhahaha!
The festive Digby Forever update is out now!