Welcome to another busy week of new iOS game releases! The App Store gods never seem to want to let up, and this week we get the previously soft-launched Transformers mobile fighter from Kabam, a new Faily game for those who want to indulge in spectacular ragdoll body crashing, and the unique racing sim Race Control Director that has you playing an integral but often unknown role in the world of motorsports. There's also Vector Unit's crazy mechanical mouse racer MouseBot which actually launched a couple of days ago with a serious bug but it has thankfully already been fixed. Lots of stuff to consider, so check out the full list of games below and let us know which ones you'll be picking up this week!
---
Ball.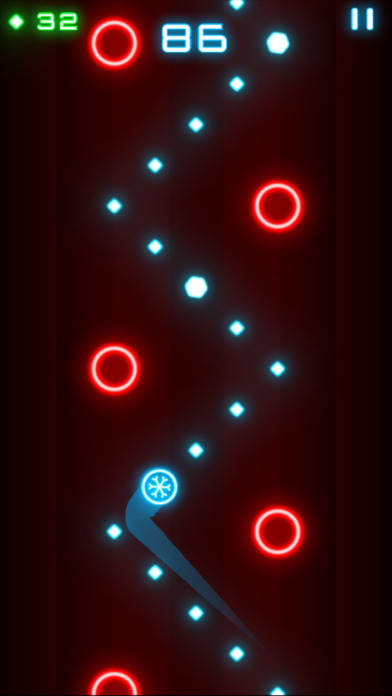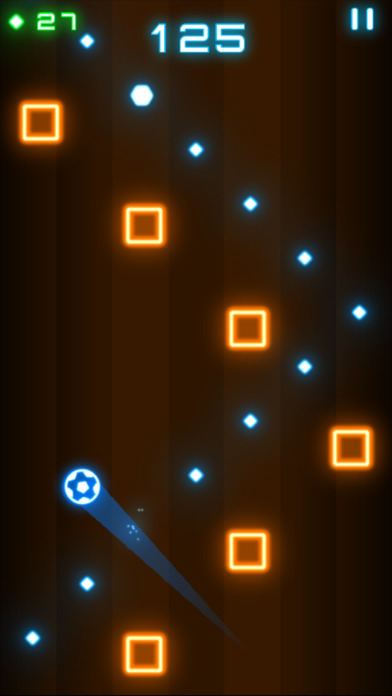 iTunes Description
Prepare for the most amazing ball adventure ever!
Tap to change the balls direction, avoid obstacles and make your way through an amazing glowing world.
Forum Thread: BALL. (by Job Postma)
---
Bangalore Auto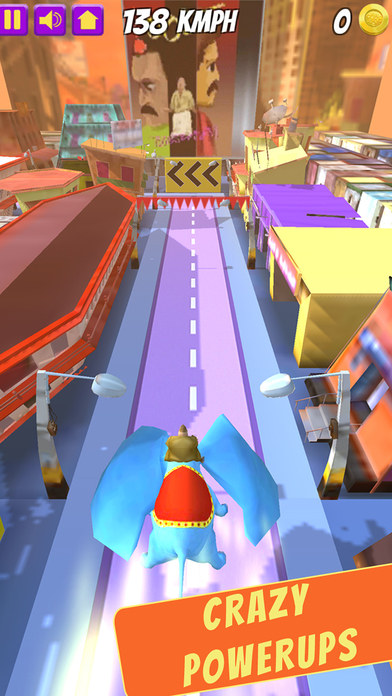 iTunes Description
Twist and dodge out of control traffic including cows,elephants and insane bus drivers as you pick up passengers that throng the roads of Bangalore,India.
This game is very hard and not for the faint-hearted,fly roar and swipe your way to unimaginable wealth in the craziness that is India.
Upgrades and powerups provide you with flying,shields,different vehicles such as elephants,cows and tempos…
WELCOME TO INDIA!
Forum Thread: Bangalore Auto: Crazy Indian Driving Madness (by Appy Monkeys)
---
Bubble Toad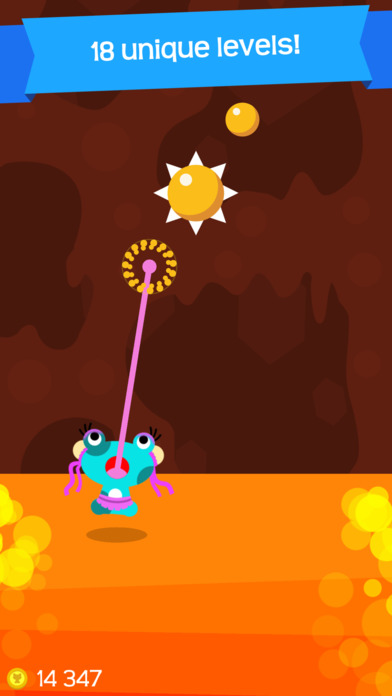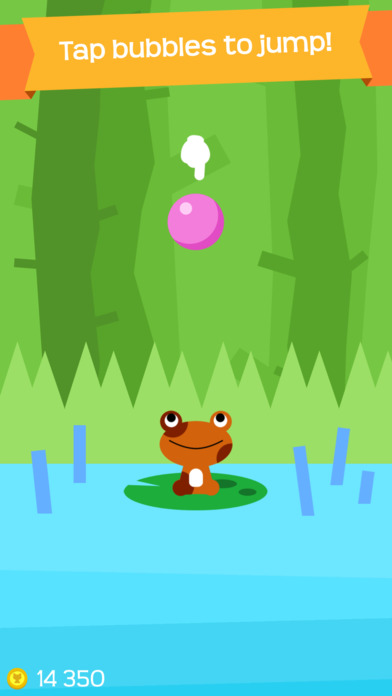 iTunes Description
Bubble Toad will challenge your dexterity, your reflexes and your memory !

Help Bubble Toad to climb up the 18 levels created by a diabolical mind.

Catch the bubbles with your tongue and climb higher and higher. But be careful, some bubbles will not be as easy as the other ones.
Forum Thread: Bubble Toad (By David Ciaudo)
---
Cell 13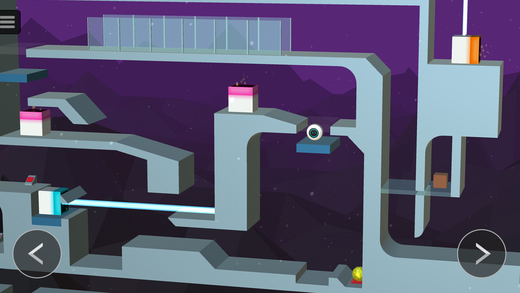 iTunes Description
You find yourself trapped in one of 13 giant cells, filled with amazing logic puzzles ranging from simple to impossibly difficult. You meet your friendly, and slightly lonely robotic buddy, Chester.

Together you must use your brain power to solve the puzzles, using physics objects in creative and innovative ways to help you along the way.
Forum Thread: CELL 13 (by Apex Creative)
---
Club Penguin Island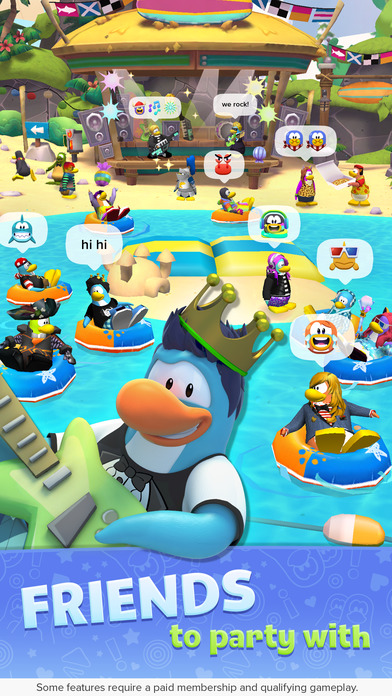 iTunes Description
Where your adventures begin!

Discover a destination full of secrets and myths, legendary treasures, and piñata smashing penguins when you sign up for your account and choose your penguin name!

On DISNEY'S Club Penguin Island, you can waddle around with friends, level-up, and quest for special rewards.
Forum Thread: Club Penguin Island (by Disney)
---
Cuzzle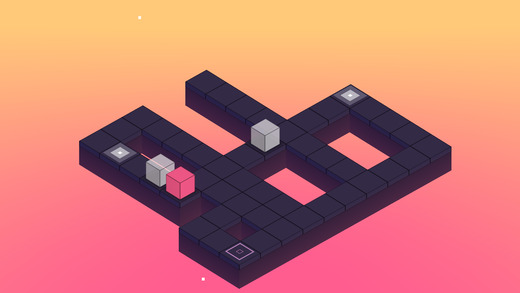 iTunes Description
Cuzzle is a Sokoban style puzzle game.
Get all the white blocks in position to unlock the portal.
4 unique stages each introducing a new mechanic.
Forum Thread: Cuzzle (by GalacticThumb)
---
Deep Town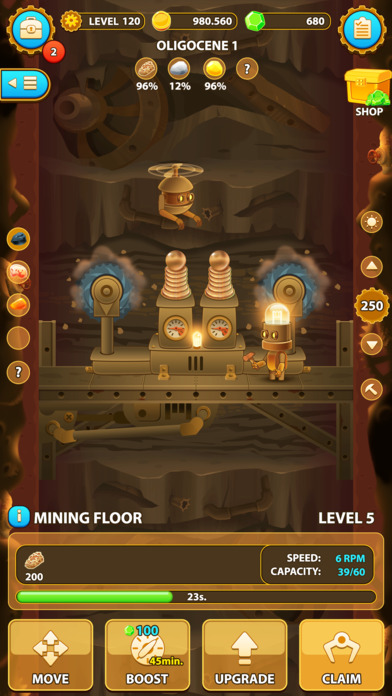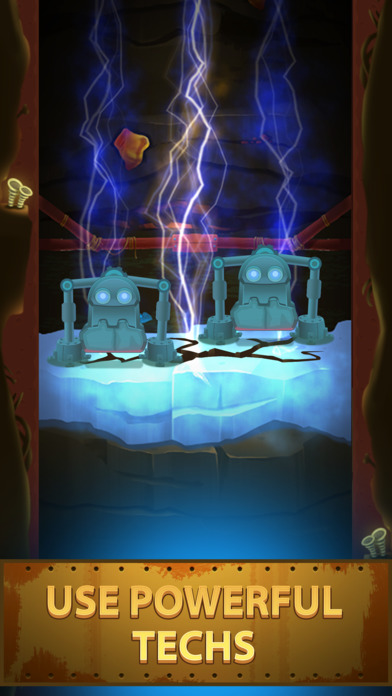 iTunes Description
Deep Town is science fiction strategy game where you play as an AI, with a sole purpose to gather, construct, and replicate.

Crust of a planet is many kilometers/miles deep, filled with different metals, gems and rare findings.
A high tech digging system as yours, is capable of drilling through any rock, using tons of different techs like
driller bots, cryogenic freezing techs, fire blasts and others, you name it!
Forum Thread: Deep Town (By Rockbite Games)
---
Drop Not!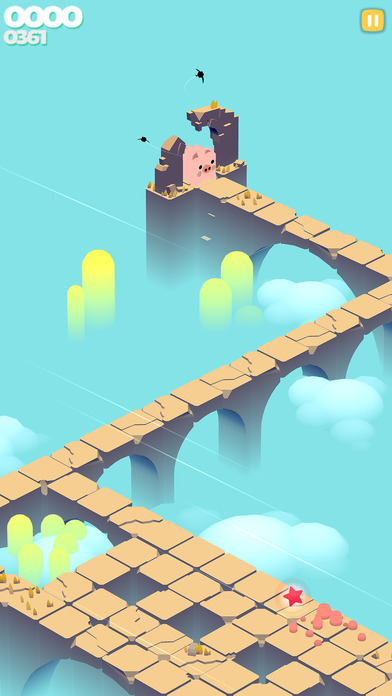 iTunes Description
DROP NOT! Reaction based arcade/puzzle tapper!
Tap to turn, beat the puzzles. Collect multipliers, run into teleports, unlock new characters and beat the handcrafted levels with variety of different themes! Make your longest run and rise through the ranks on leaderboard! Drop or DROP NOT!
Forum Thread: DROP NOT! (by Oddrok Oy)
---
Faily Tumbler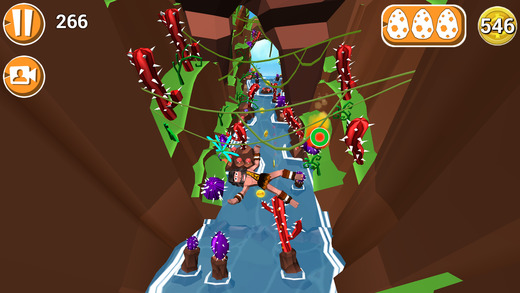 iTunes Description
After we've seen Phil Faily test his luck on cars and motorbikes, we take a glimpse into the life of an Ancient Faily!

While hunting for some dinosaur eggs you disturb a mighty volcano and are tossed down the side of the mountain. You are forced to keep 'tumbling' down the mountain avoiding obstacles and hazards in order to remain ahead of the pursuing lava flow.

In this physics based ragdoll game you must manoeuvre your way through various hazardous environments such as lava, water and clifftops, resulting in a hilarious experience.
Forum Thread: Faily Tumbler (By Spunge Games)
---
Fallen Princess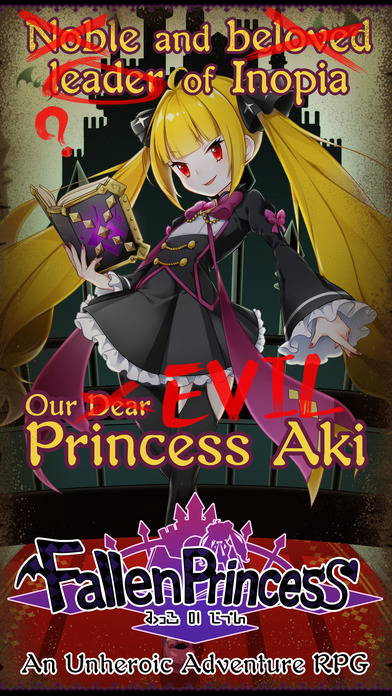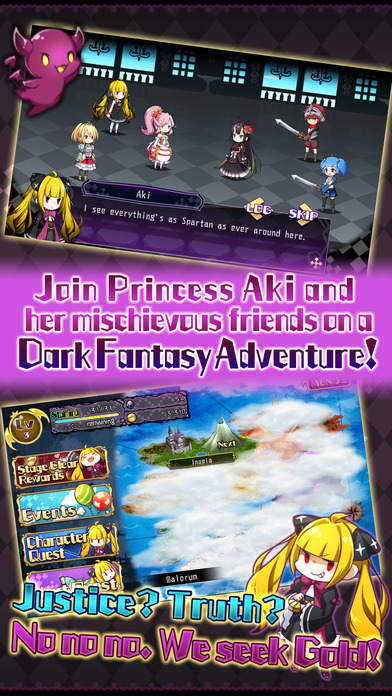 iTunes Description
The epic tale of a once-noble Princess who falls ever deeper into darkness!

Follow Princess Aki and her friends as they adventure across the continent of Malorum in search of riches, treasures, bounties and more to bring the people of her kingdom back out of the poverty that she sunk them into!

Form parties, fight battles, craft equipment, level up, evolve characters, summon allies and more in this turn-based adventure RPG!
Forum Thread: Fallen Princess (By Ambition)
---
Football Clash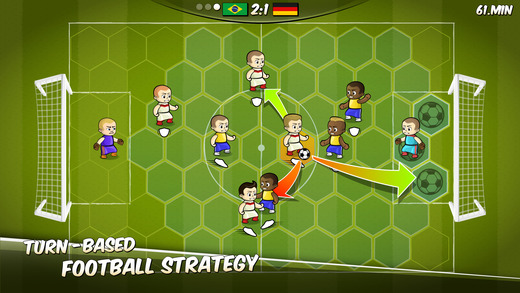 iTunes Description
Here you will find turn-based soccer fun!

In this addictive soccer game you can play offline against your friends or against the computer. Play the unique story campaign with the winning teams and experience the biggest soccer tournaments of all time. Choose your favorite team from 40 teams and win the big single player tournament.
Get the trophies!
Forum Thread: Football Clash (by Playfiber)
---
Go Rescue – Lord of Animals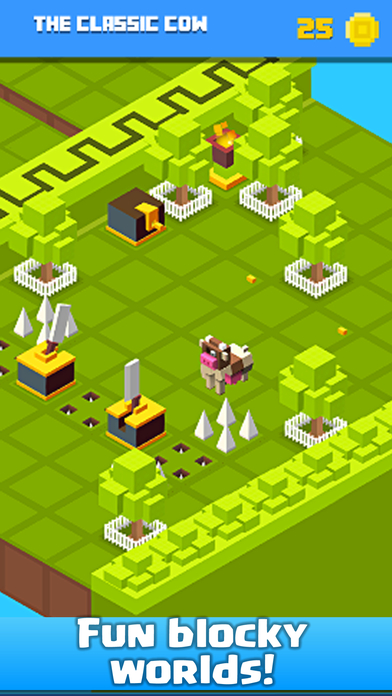 iTunes Description
GO Rescue those animals!!!!

Collect the animals, feed them and evolve them to reach bonus levels and prizes. Walk around your local area to find special GO animalz and complete each set to unlock even more fun animalz!
Forum Thread: GO Rescue – Lord of Animals (by Joe Smith)
---
Jump Box Hero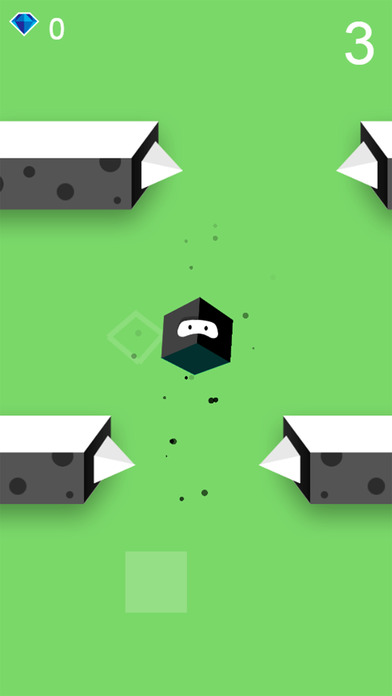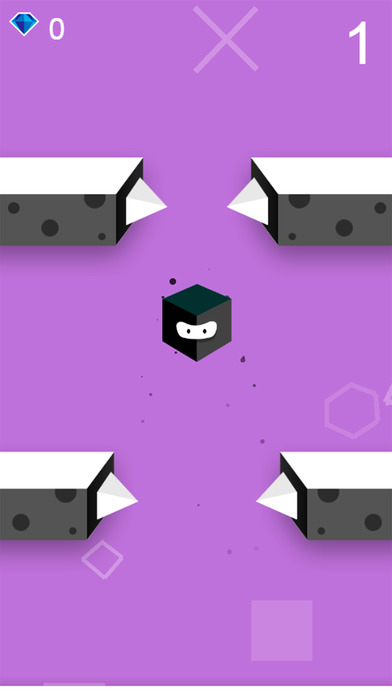 iTunes Description
You are ninja box hero! You need simply jump!
Compete with players around the world!

Features:
– Simple One Touch Control
– Online leaderboard
– Endlesss Gameplay
Forum Thread: Jump Box Hero (by TakeNewGames)
---
Jumping Piggy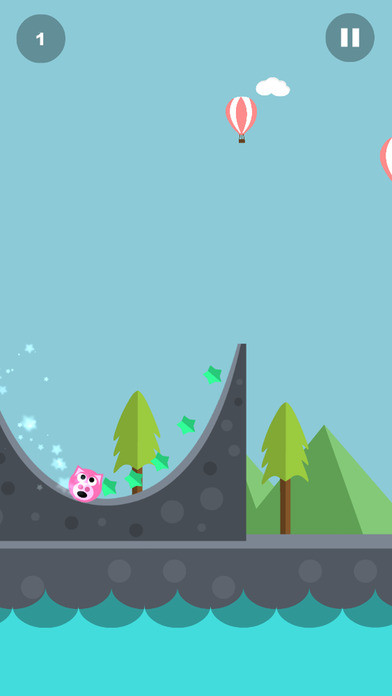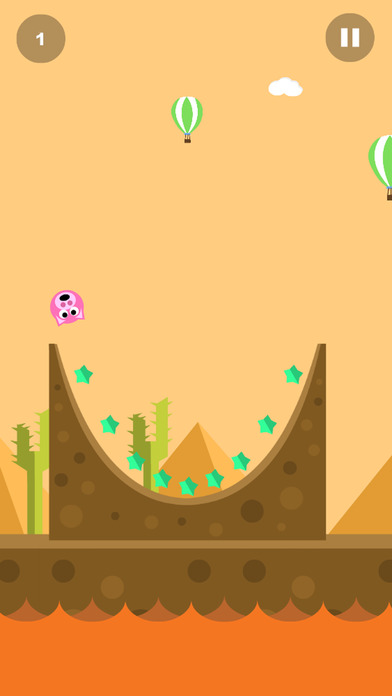 iTunes Description
Help! Help!

A vicious thief "Nami" has stolen the body of the famous pirate "Chop Chop Piggy". Nami has agreed to give back Piggy his body for a million stars. Help piggy get as much stars as he can.

Piggy has made a sound system to help you know the power of jump. You will hear eight notes, to adjust the power of the jump. Touch the screen to add power to piggy's jump and release when the power is enough.
Forum Thread: Jumping Piggy (By lu ning)
---
Just Turn Right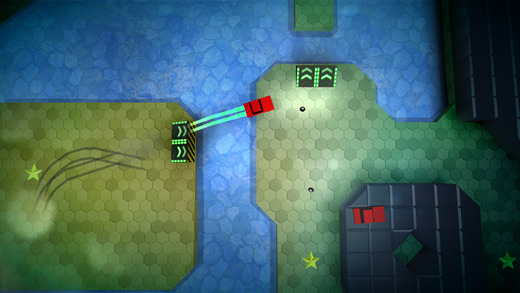 iTunes Description
Forget the brakes! You can do nothing but turn right!

Just drive a car from the point A to the point B! Sounds easy? What if you can do nothing but turn right?

Forget the brakes! Forget the seat belts! Get your finger ready and prepare yourself for really fast ride full of crashes, obstacles, explosions, driftings and jumps!
Forum Thread: Just Turn Right (By Verusoft)
---
King Arthur: Legend of the Sword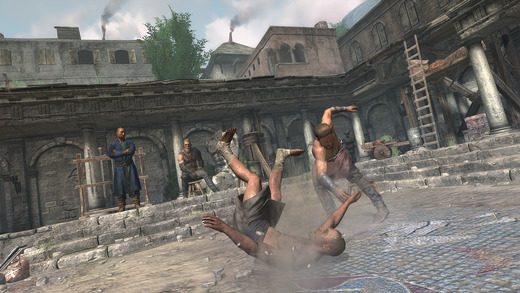 iTunes Description
From nothing comes a king. In this official film game, train as Arthur alongside his gang in order to harness the powers of Excalibur and hold off Vortigern's assault.

Do you have what it takes to wield Excalibur? Do you have what it takes to become the born king?
Forum Thread: King Arthur: Legend of the Sword (by Warner Bros.)
---
Majotori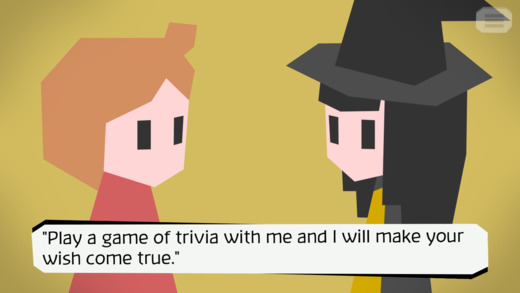 iTunes Description
If you wish for something really hard, Lariat the Witch might appear and offer to make your wish come true if you win a game of trivia, but if you lose, something bad might happen instead. How many lives will your ignorance ruin?
Forum Thread: Majotori (by Majorariatto)
---
MouseBot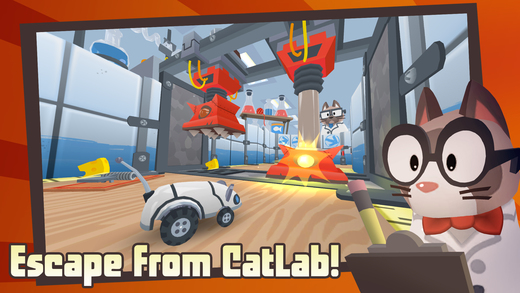 iTunes Description
Guide MouseBot through mazes of fantastical mechanical mouse traps created by the cat scientists of CatLab. Dodge giant metal Kitty Krushers, leap over mouse-grinding Roller Graters, evade scary Mines and Lasers, and platform your way across pools of bot-melting Acid on an epic quest for cheese and freedom.

Conquer over 65 challenging platform-style levels as you delve deeper into the mysterious laboratories of CatLab and uncover the cats' nefarious plans. Collect epic piles of cheese, and transmogrify that cheese into new skins and accessories for your robotic mouse.
Forum Thread: MouseBot (by Vector Unit)
---
NBA Life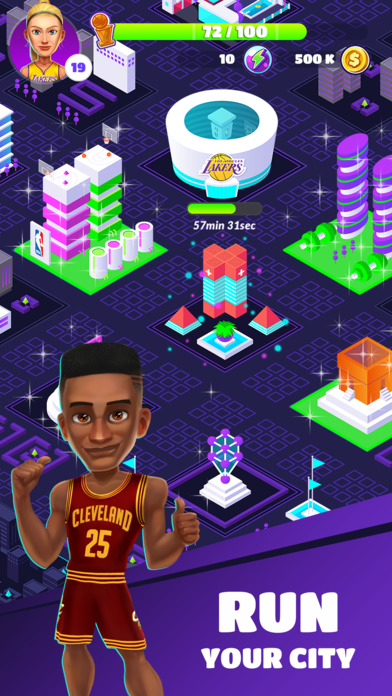 iTunes Description
The NBA is more than basketball, it's a lifestyle. Do you have what it takes to live the NBA Life? Play for your favorite team and start your journey to becoming the most famous player in the League!

You will be up against the finest NBA players in your chosen team's actual 2016-2017 season schedule. Compete for a perfect 82 game season and collect bonuses and juice for team wins. Perfect your offensive and defensive skills to beat other players around the world.
Forum Thread: NBA Life (by Hitcents)
---
Numplussed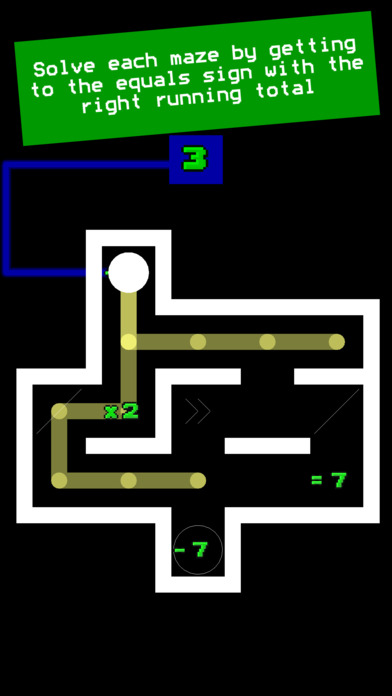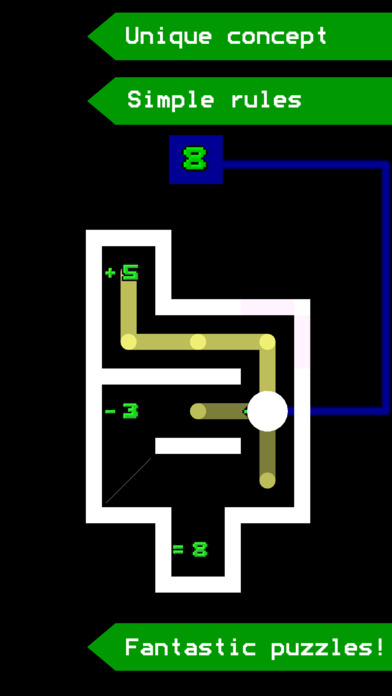 iTunes Description
Numplussed is a unique puzzle maze game. The rules are very simple but the puzzles are fantastically puzzling. It's full of fun maths puzzles that combine calculations and maze challenges. This is an original maze puzzle game for all ages, specially created by Codeulike Games, a veteran programmer from the 80s/90s BBC/Acorn games scene.
Forum Thread: Numplussed (by Codeulike)
---
Oby's Crazy Rocket Ride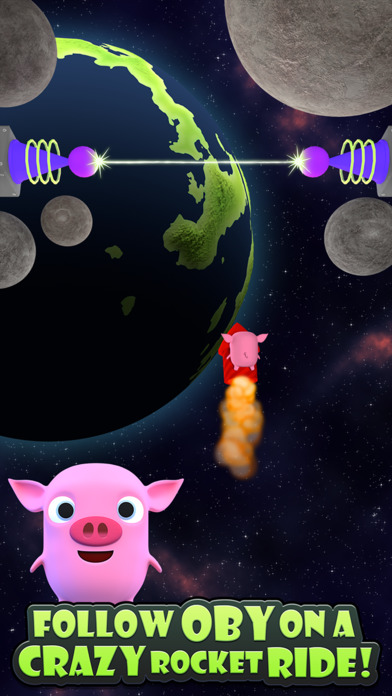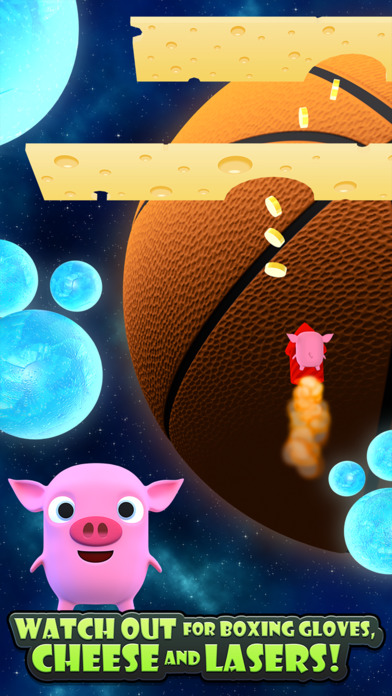 iTunes Description
Avoid obstacles! Collect paw coins! Reach for the goal! Compete against friends in The Great Run!
The piglet Oby is back, this time on a rocket in space!

FEATURES:
– Multiple game modes – compete and practice
– Four different stages with three difficulty levels
– Vivid colors and award nominated music
– Simple one touch control
Forum Thread: Oby's Crazy Rocket Ride (by Oby's Farm)
---
Omega Go – Letter Puzzle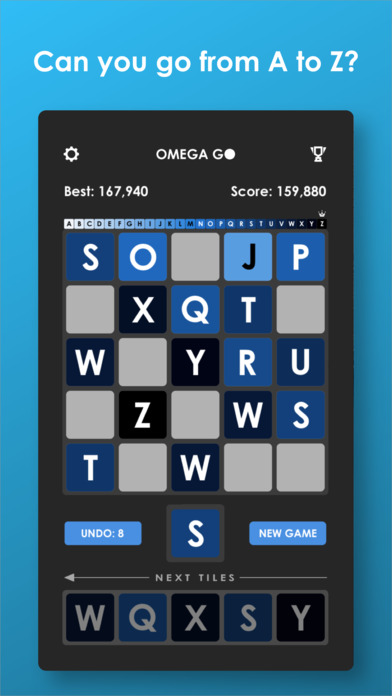 iTunes Description
Think you can get from A to Z? Challenge yourself with Omega Go, the newest game from Tiny Apps! Merge letters together to form higher letters; the higher the letter, the more points you earn!

GOAL
• Merges letters together to move through the alphabet
• Start with A, and merge enough letters together to reach Z
Forum Thread: Omega Go – Letter Puzzle (by Tiny Apps)
---
Oopstacles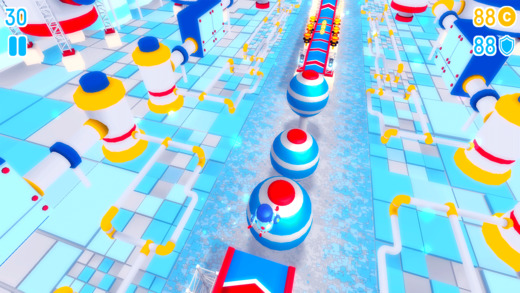 iTunes Description
Help the captured creatures dodge their doom in the ultimate obstacle course!

– Chuckle at crazy physics-based wipeouts!
– Master memorable obstacles with wonderful one-touch controls!
– Record ridiculous GIFs to share with friends!
– Amass dozens of amazing avatars!
Forum Thread: Oopstacles (By Crystal Pug)
---
Polygonia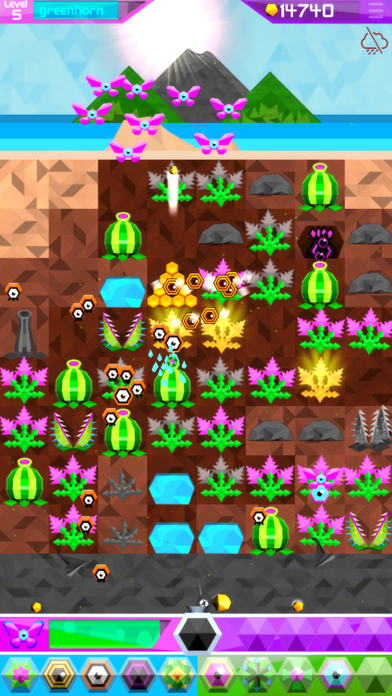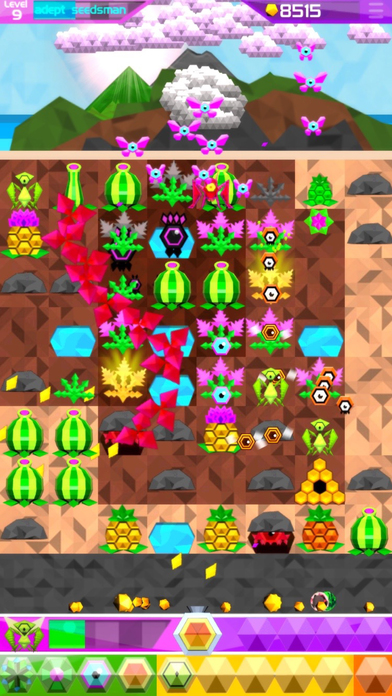 iTunes Description
The atolls of Polygonia need your help! Thermonuclear testing has left the flora barren and mutated the fauna into voracious, aggressive pests. Polygonia challenges you to build and sustain an ecosystem, where everything eats and is eaten.

NOT a matching game- this is Polygonia!
A unique, fast-paced, realtime strategy / sandbox / arcade experience, that will keep you planting, growing and shooting until life on Polygonia is restored!
Forum Thread: Polygonia (By SiMULOiD)
---
Quantum Revenge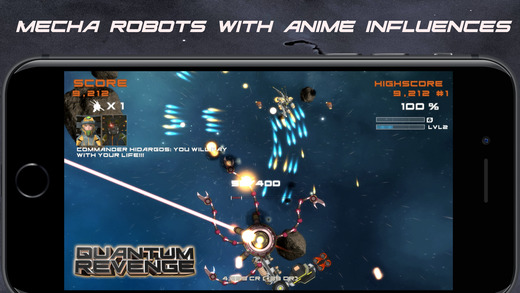 iTunes Description
Bringing Mecha anime and manga style super robot shooter to mobile devices.

In the year 70 of the Galactic Calendar, humanity left Earth for colonizing new solar system, like the 14th solar system.
Many years after, the troops of Rokuseya are invading our solar system, destroying every planet and life, but Tetsuji, Shin and Katashi are the elite pilots and the last line of defence to save Earth.
Forum Thread: Quantum Revenge (by realtech VR)
---
Race Control Director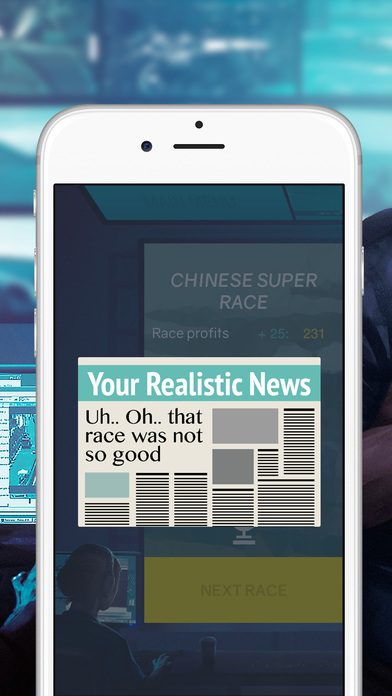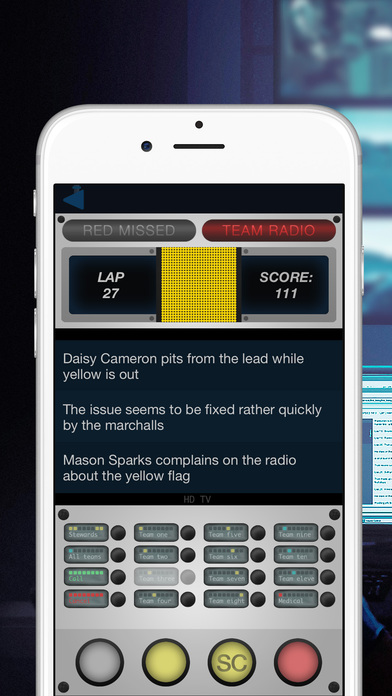 iTunes Description
First time in gaming history you will be able to act as a race control director and guide races like never before.

Do you know what it feels like to control a race? Deploying yellow flags and penalise drivers? Take the chair of the race control director and guide your races to a safely and fair end for all drivers. Once you have mastered the skills of guiding a race, score as many points as you can and battle other players on the leaderboards.
Forum Thread: Race Control Director (by Fabian Bouwmeester)
---
Ring Tower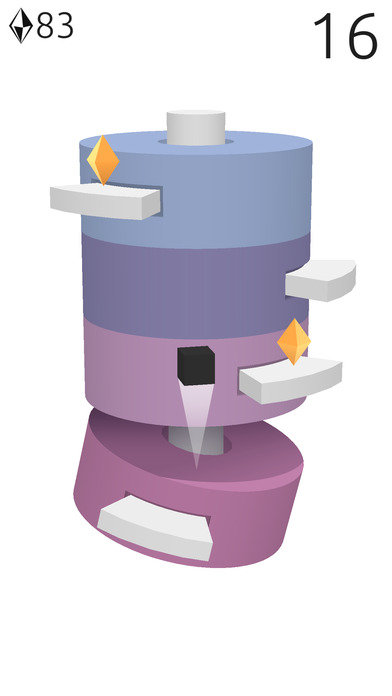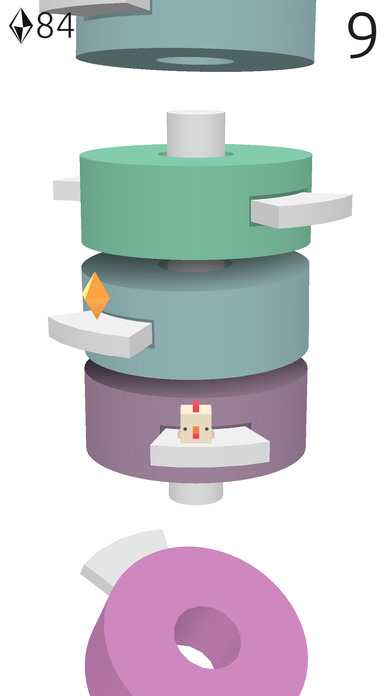 iTunes Description
Climb the tower of rings! Score as many points as possible by jumping from ring to ring in this addicting arcade game.

Simply tap to jump and try to land on the platforms. Earn enough gems and unlock new fun characters to play as.
Forum Thread: Ring Tower (by Nanovation and Smilerush)
---
Screamy Ski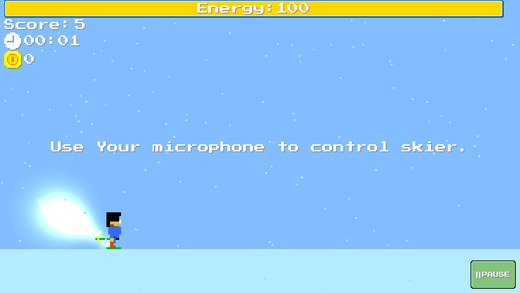 iTunes Description
SCREAMY SKI

SCREAM TO JUMP!

Use Your microphone to control skier. Scream aloud to jump higher. Collect coins to buy new skiers. Game allows to share video replays using built in video recording. Gameplay is simple but very addictive.
Forum Thread: SCREAMY SKI (by By Andrey Petrov)
---
Speedy Hero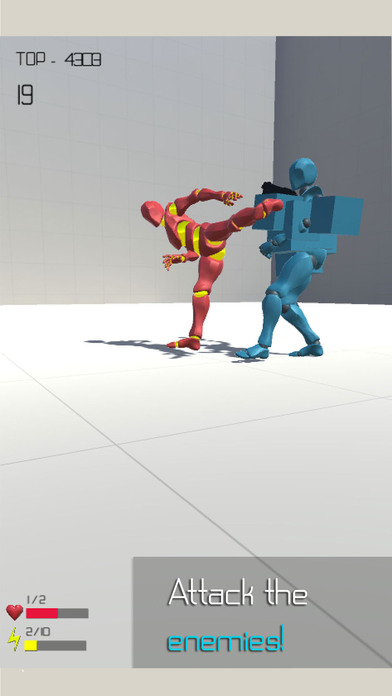 iTunes Description
Super game where Time run as you run!

Hit enemies with Hot Attacks!
Dodge the enemies bullets!

Beat the record

Slow Motion attacks or super Fast attacks
Forum Thread: Speedy Hero (By Claudio Sassaki)
---
Tap Summoner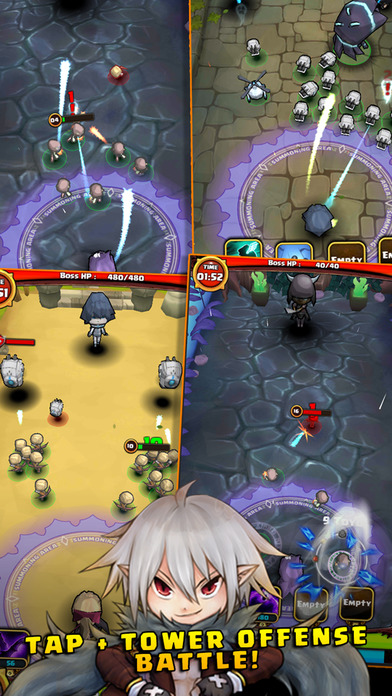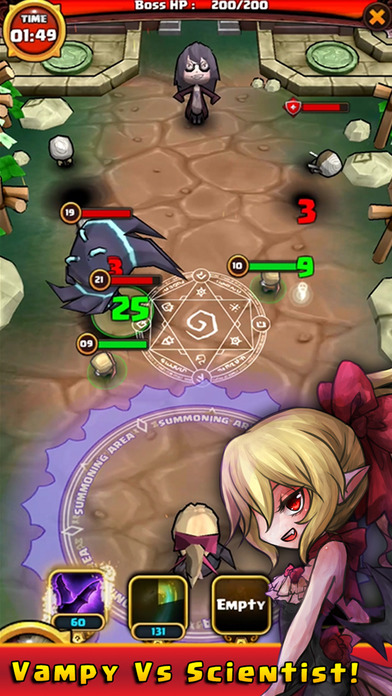 iTunes Description
Tap Summoner is a mobile RPG Tower Offense action card battle game. A real-time fast paced tapping combat! This game is focused around tapping your screen repeatedly, in so summoning minions to attack the monster.

Recruit Unique Custom Made Dungeon-Crawlers
Play 15 unique summoners and 45 unique minions, each with their own strengths on the offense battlefield. Choose the Bo-Moh for curse creatures, Mad Scientist for zombie apocalypse, a Taoist for jumping fear and many more!
Forum Thread: Tap Summoner (By FredBear Games)
---
Tiny Gladiators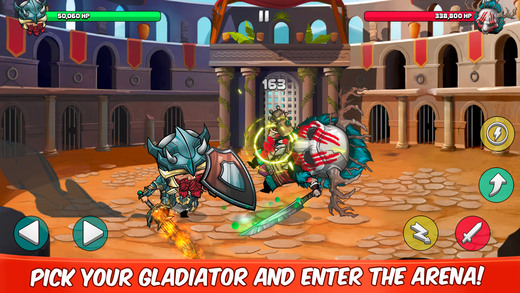 iTunes Description
Tiny Gladiators combines elements of action-packed fighing game and engaging RPG. Venture into 4 distinct regions, each one full of powerful enemies for you to battle. During your journey of vengeance you will have to not only defeat them, but also stand tall against intimidating bossess. Defeating them will help you get closer to your final goal and finding out what exactly happened to your father…
Forum Thread: Tiny Gladiators (By BoomBit)
---
Toriko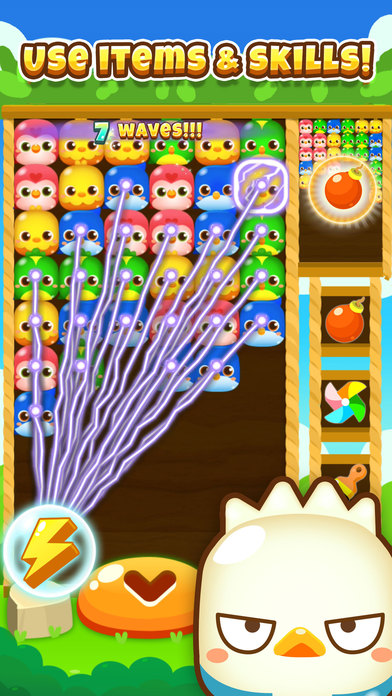 iTunes Description
How To Play: Toriko is a 1V1 Puzzle PVP game. Birds descend from the top, moving downwards. Rearrange the birds by swiping down to collect birds of the same color. Swipe up to launch them back and match the same colors. 3 or more birds vertically matched will disappear. You win by making your rival's board overflow and clearing the quota faster than rival!
Forum Thread: TORIKO: Real-Time Puzzle PVP Game (by Happy Labs)
---
Transformers: Forged to Fight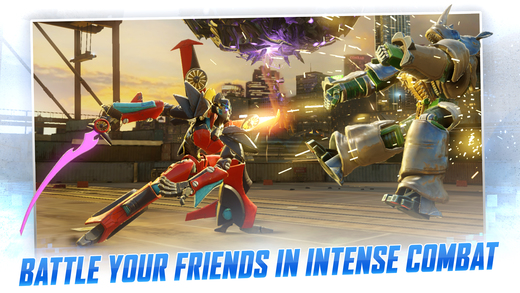 iTunes Description
Calling all Autobots, Decepticons, Predacons and Maximals!

Join Optimus Prime, Megatron, Bumblebee, Waspinator, Rhinox, Grimlock, Soundwave and many more of your favorite characters in the battle for supremacy where Transformers universes collide. This exciting action-fighting RPG brings the heroic storytelling and spectacular action from over 30 years of Transformers history to your mobile device!
Forum Thread: TRANSFORMERS: Forged to Fight (By Kabam)
---
Under a Spell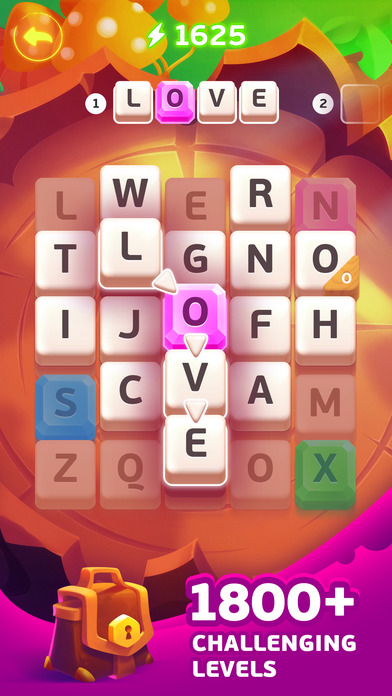 iTunes Description
Step into the word magic with fun educational brain teaser Under a Spell.

Solve a vast range of unique and challenging handcrafted levels backed by the help of Artificial Intelligence that learned from zillions of words from books, movies, articles humanity ever created through all its history.
Forum Thread: Under a Spell (by Happymagenta)
---
Wings Land Adventure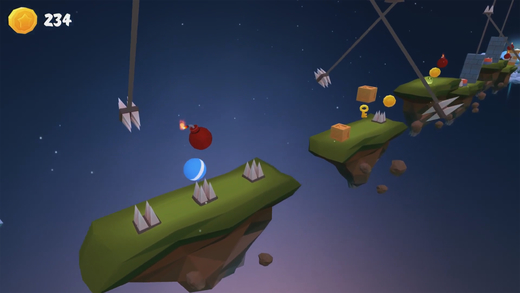 iTunes Description
A journey around the world called "Wings Land". A journey to earn back the lost Wings and the Pride.
Play through insanely challenging levels, defeat bosses, collect all the magical wings to get back your prestigious "Golden Wings".
Forum Thread: Wings Land Adventure (By Kishor Berde)
---
99.99%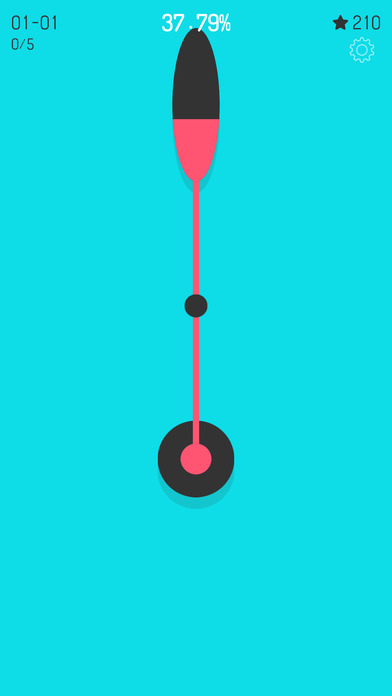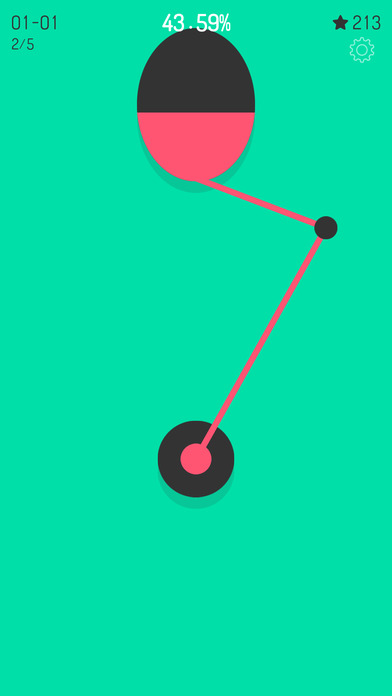 iTunes Description
Fresh original reflex puzzle for torturing yourself.
For torturing yourself!
Torture yourself!!

If you don't feel satisfy, you can unlock new world to torture yourself better.
As developer, when I try to pass level 1 in game world 10, I'm tortured deeply.I don't suggest players to try game world more than 5….
Forum Thread: 99.99% (by YINJIAN LI)
---