Don't adjust your dial! No, it's not Wednesday night, the time we normally post our list of the new iOS games of the week. However, due to being absolutely swamped with GDC last week we weren't able to do our normal weekly roundup. The thing is though, there were A TON of awesome games that released last week, and we just couldn't live with ourselves if we thought any of them might have slipped by you due to not having them nicely rounded up like normal. So we're putting out an Out Now post today featuring all of last week's game releases, and this coming Wednesday we should be back to our normal schedule. So, peruse the list below to see if any of these happened to slip you by and let us know which games you'll be picking up, or in this case, have already picked up and been enjoying for the last few days.
---
Above the Clouds
iTunes Description
join in on a timeless adventure above the clouds. roll credits…
stay alive -> get points

features:
– gamecenter leaderboards
– intuitive controls
– eye-catching graphics
– simple gameplay
– dynamic effects
Forum Thread: Above The Clouds – An Endless Runner (by Robert Nam)
---
After the End: Forsaken Destiny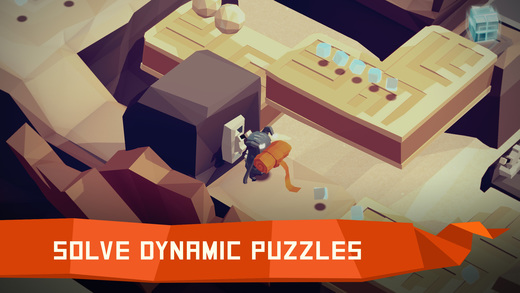 iTunes Description
Get ready to flex your mental muscles and be wow'ed in After The End: Forsaken Destiny.

Solve stunning 3d puzzles of ever-increasing difficulty; discover a breathtaking, ancient world ready to be unearthed; and finally, unravel the mystery behind a father-son duo journey – on parallel paths, separated by time.

Begin the Journey and find what comes After The End!
Forum Thread: After the End: Forsaken Destiny (by NEXON M Inc.)
---
Black Blue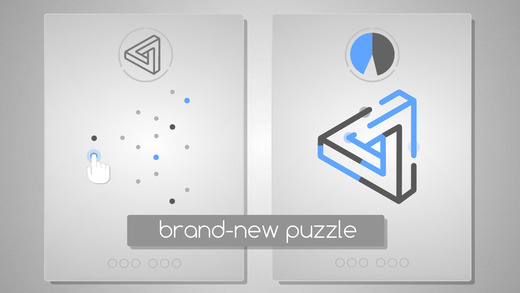 iTunes Description
Black Blue is a minimalist turn-based puzzle game. Inspired by the yin-yang philosophy. Brand-new mechanics keeps you entertained with quick and easy gameplay. Designed specifically for the mobile devices and carefully crafted to the tiniest detail. Black Blue brings you puzzle solving at its finest.

You can play with your friends on a single screen, or challenge yourself in single player mode.
Forum Thread: Black Blue (by Wonderkid Development)
---
Bounce Lounge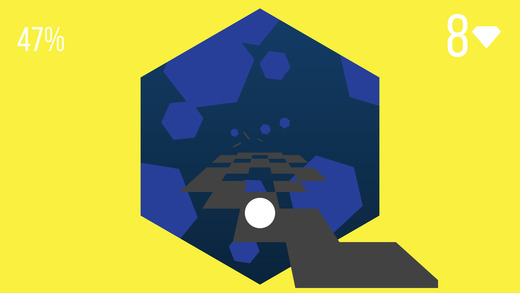 iTunes Description
Experience immersion in this audio-visual trip of hand-crafted stages, each ft. an original soundtrack with colorful animations.

Test your skills & reflexes in ENDLESS, an infinite mix of color and obstacles that is unique every play.

How many GEMS can you collect? Compare your high score against other players in ranked leaderboards.
Forum Thread: Bounce Lounge (By CHRISTOPHER JORDAN)
---
#Breakforcist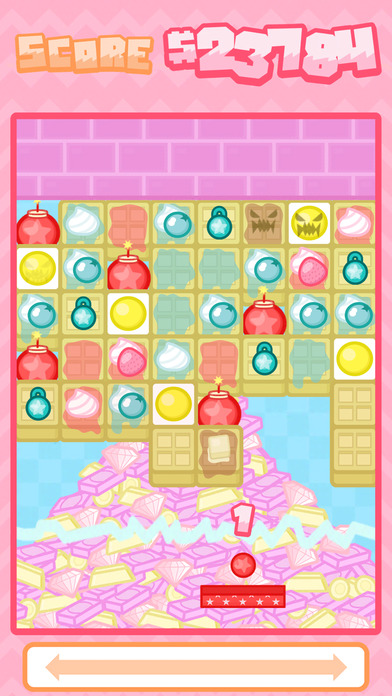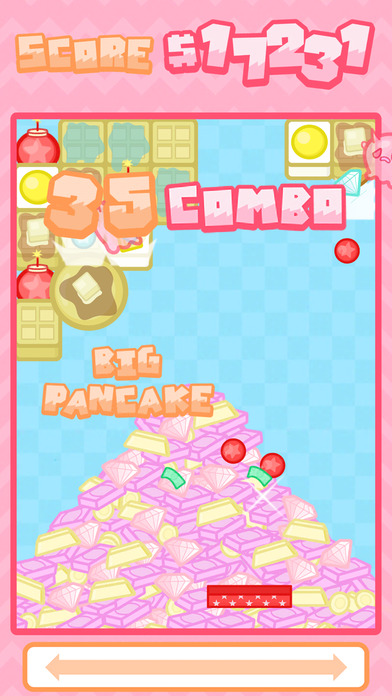 iTunes Description
Enjoy the chaotic & addictive arcade action of the world's first breakfast/exorcism themed brick-breaker!

Use your magical ball & paddle to save breakfast from the clutches of the evil demon "Howdy" through endless waves of possessed waffles! A fresh take on an old-school game genre
Forum Thread: #breakforcist (by Lucid Sheep Games)
---
Dice with Ellen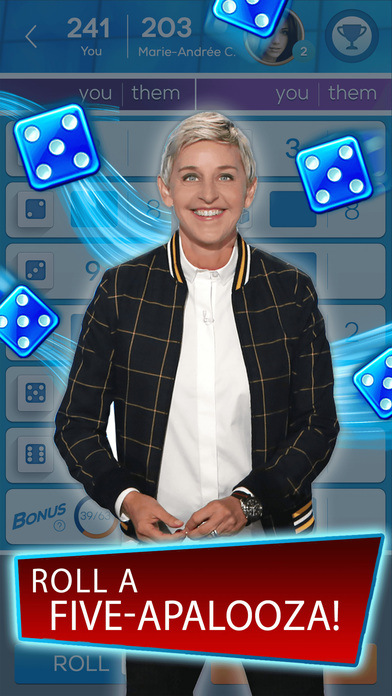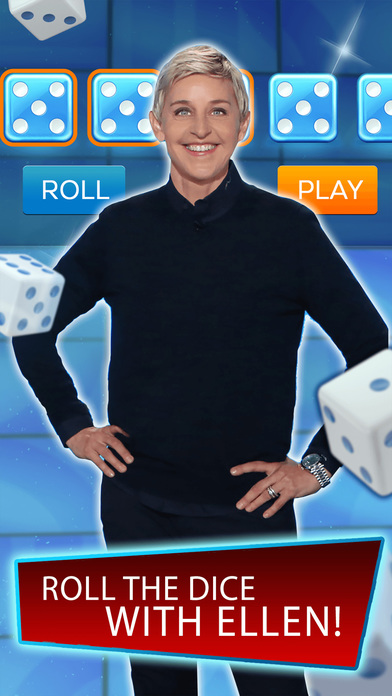 iTunes Description
It's time to roll the dice… with Ellen! Dice with Ellen is a fun new dice game that lets you play games with friends, family and even Ellen DeGeneres herself!

Play head to head against Ellen fans from around the world and see who can score a Five-a-palooza! You can even challenge your favorite members of Ellen's squad like Portia, tWitch, Jeannie and Andy to win loads of fun prizes. It's all the fun, excitement and craziness of your favorite TV personality, in a die game!

Think you can beat Ellen's score? Take on Ellen's Lucky Dice Challenge and if you beat her daily score Ellen's Lucky Dice are yours to play with for the day! Player's around the world will know you're a real high roller when you show up to a game with those Lucky Dice!
Forum Thread: Dice with Ellen – Fun New Dice Game! (by Scopely)
---
Dilly Dally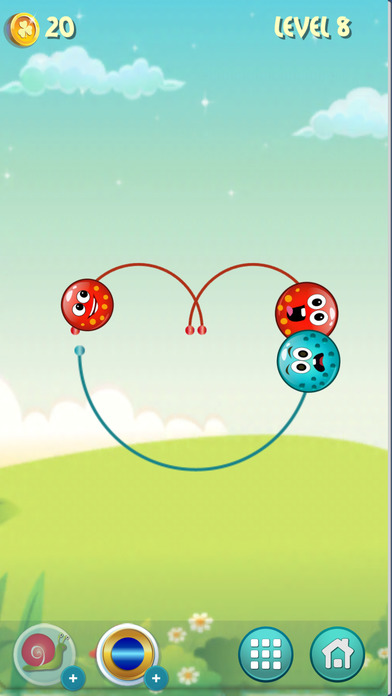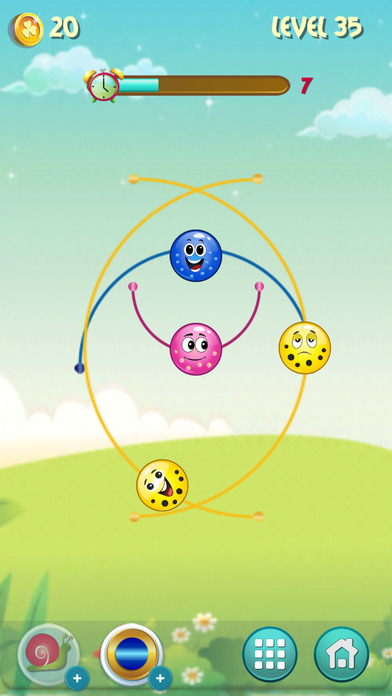 iTunes Description
Zitties are happy when they are swinging. Tap the zitties to get them swinging. Time your taps such that the zitties don't collide. Sounds easy? Try it out to find out.

Dilly Dally needs a combination of strategy, timing and reflex to play. Having a sense of rhythm is an added advantage!
Forum Thread: Dilly Dally (by Seema Datar)
---
Drop Files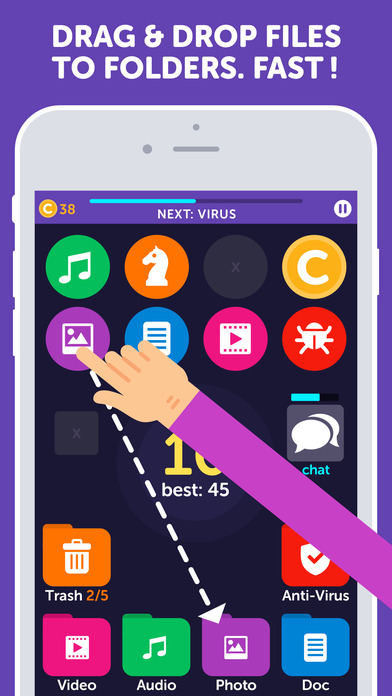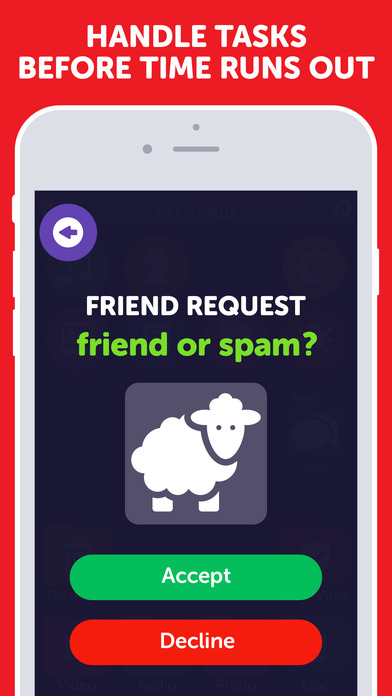 iTunes Description
A challenging and interesting game where dragging & dropping files make you addicted. Are you fast enough to manage the files? How to play:

STEP 1: Focus and ready your finger
STEP 2: Drag & drop files to the right folders
STEP 3: Deal with viruses and trash files
STEP 4: Handle tasks before the time runs out
STEP 5: Use the reset power up for help
STEP 6: Aim for the high score and challenge your friends
STEP 7: Repeat
Forum Thread: Drop Files (by Rapid Turtle Games)
---
Empires & Puzzles: RPG Quest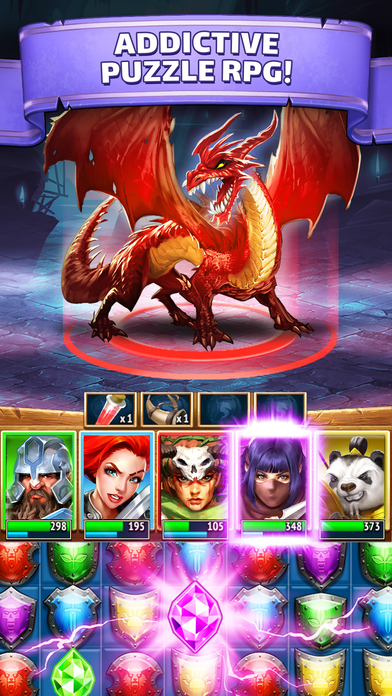 iTunes Description
Epic heroes, monsters and action await in this thrilling, tactical battle RPG!

Empires & Puzzles is a completely new take on RPG games, combining match-3 battles and building a mighty stronghold – topped with thrilling PVP duels. Join the battle now!
Forum Thread: Empires & Puzzles: RPG Quest (by Small Giant Games)
---
The Escapists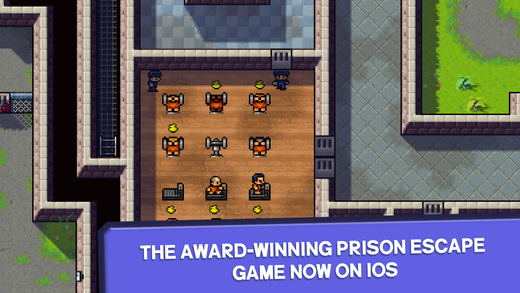 iTunes Description
You've landed yourself in prison again, and your only chance is to engineer an escape by any means necessary. How you do it is up to you! Why not cause a prison riot? Or dig a tunnel right under the walls of the prison? Or even steal a guard uniform to blend in with your captors?

The Escapists is a unique prison sandbox experience with lots of items to craft and combine in your daring quest for freedom. Life in prison will keep you on your toes with the strict rules that you'll have to break. The guards are out to stop any escape attempts, so you'll have to avoid suspicious behaviour by attending roll calls, working a prison job and hiding your stolen craftables.
Forum Thread: The Escapists (by Team17 Software Ltd)
---
FFFLIGHT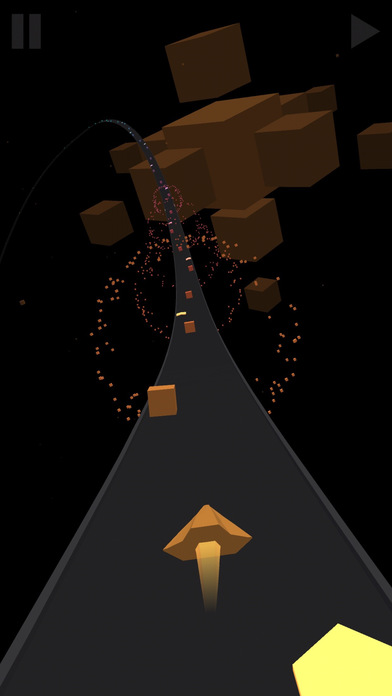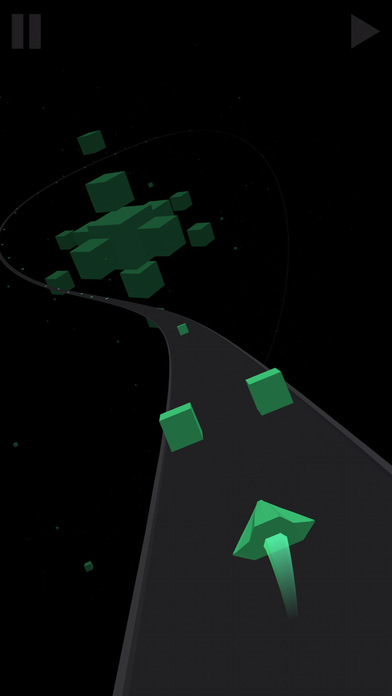 iTunes Description
Impossible Game meets WipeOut in a hardcore flight through 4 increasingly demanding levels.

This is a difficult but addictive game that can give you the rewarding sense of mastery while experiencing a thrilling sense of speed.

Enjoy the great soundtrack and the smooth 60fps gameplay experience in this beautiful minimalistic arcade racing game.
Forum Thread: FFFLIGHT (By 82 GAMES)
---
Gaps!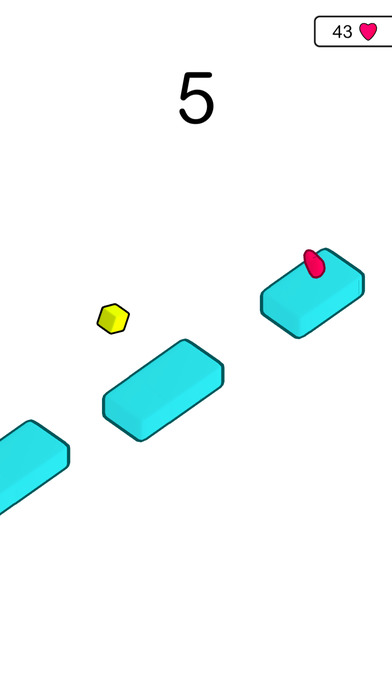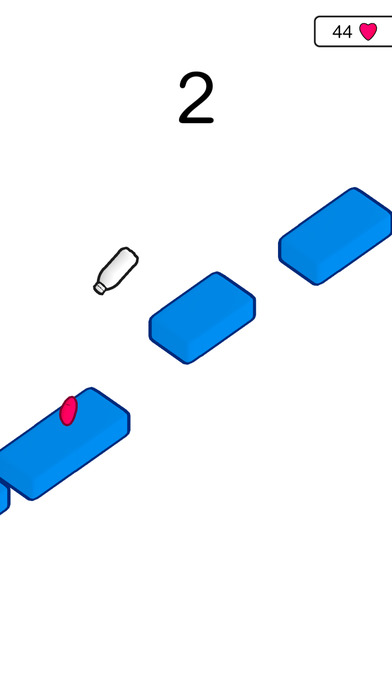 iTunes Description
Watch out for the Gaps! Press, hold and release to launch your cube over the deadly gaps. Collect lovely hearts to unlock new fun shapes to play with.
Forum Thread: GAPS! [Umbrella + Shapes Workshop]
---
Goblins: Dungeon Defense
iTunes Description
Kill enemy hordes, get the best score, compete with players around the whole world and don't show mercy to anyone! Fight for your life and freedom in the new unique game Goblins: Dungeon Defense!

The Council has chosen you for the top-secret mission – stealing of a unique source of energy – glowing crystal from the cave in Goblins Mountain. Luck is already in your hands. All crystals are gathered and packed, but then they are coming! Goblins! Hundreds and thousands of vile creatures who want only one thing – cut you to ribbons and return the stolen crystals. All escape routes are cut off, nowhere to run. You have only one chance to leave… Killem all and get out of the damn cave!
Forum Thread: Goblins: Dungeon Defense (by Abony Interactive)
---
Happy Sliders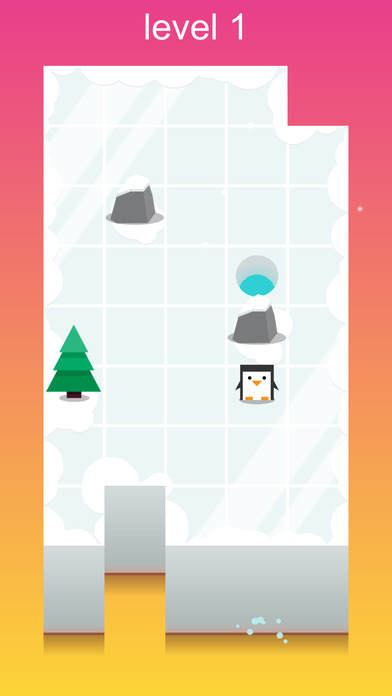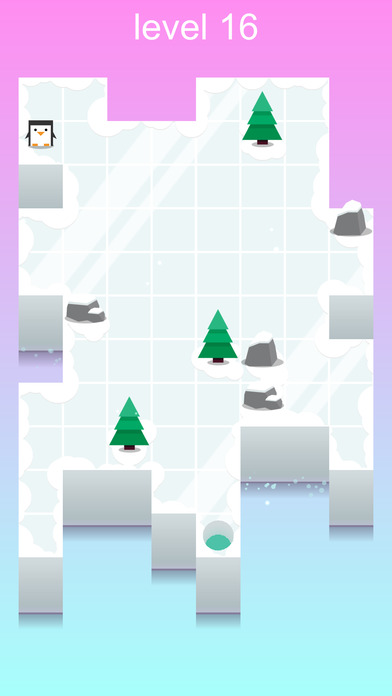 iTunes Description
Slide on the ice to reach the hole to the next level!
Just swipe to slide in a direction. Try not to fall in the water using obstacles!
How far can you go?
Forum Thread: Happy Sliders (by Primitive Factory)
---
Heroes of Skyrealm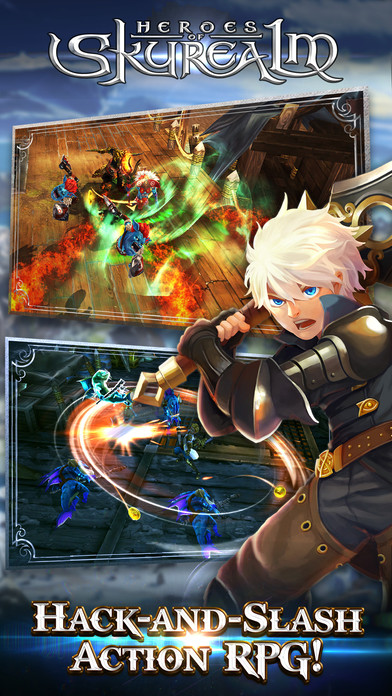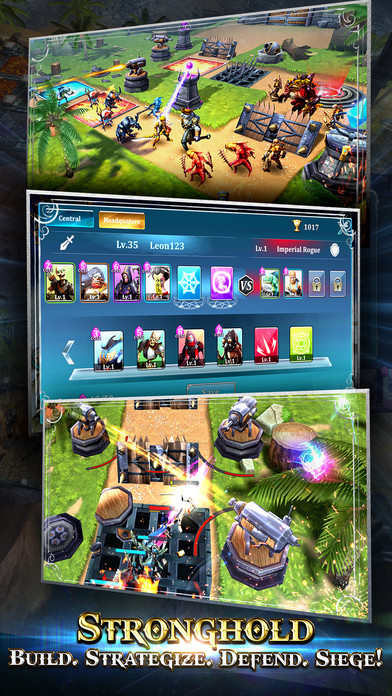 iTunes Description
Heroes of Skyrealm is a team-based mobile game that combines the action of a hack and slash RPG with battle strategy of an RTS. Summon over 30 legendary Heroes, each with unique abilities and play styles. Use powerful attack or support spells, blast your foes from distance with long-range weapons, or hack and slash your enemies with massive swords and melee weapons. The choice is yours!
Forum Thread: Heroes of Skyrealm (by Six Waves Inc.)
---
Incidence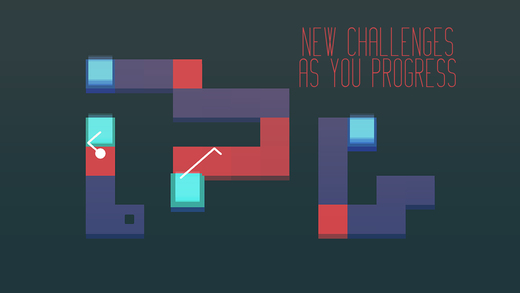 iTunes Description
"Incidence" is a minimalist billardsvania game about reflecting across dangerous mazes.

In this action – puzzle game, you must carefully angle your shots to reach the goal and advance to the next level. Each level must be completed in four shots, each shot bounces six times, so immense calculation and planning is needed to succeed. There are hundred levels to beat. As you advance, new obstacles and tiles unfold. Incidence will be updated with hundreds of new levels every now and then.
Forum Thread: Incidence (by ScrollView Games)
---
Justice League Action Run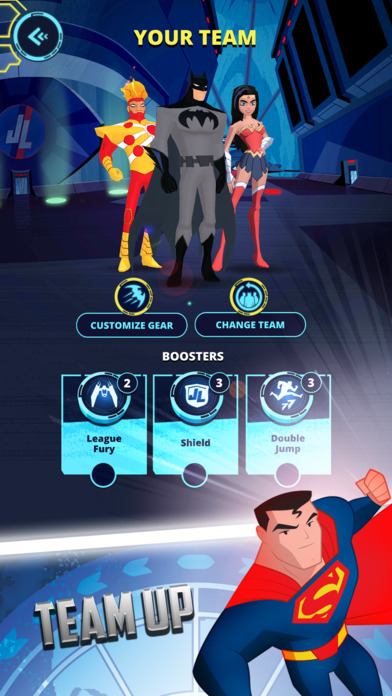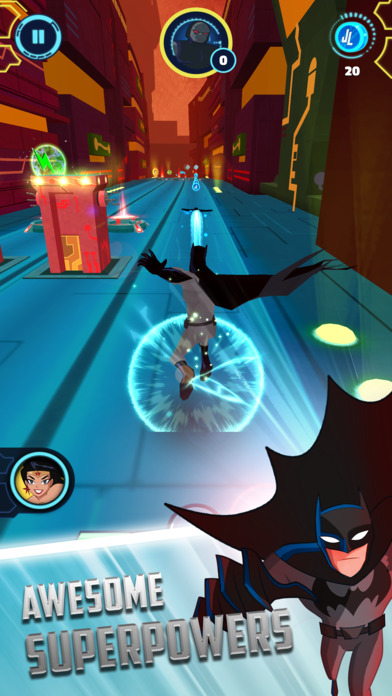 iTunes Description
Ready to take on the world's meanest villains? Here's your chance to hand pick your own team of Justice League Action heroes set the bad guys on the run! And between missions, you can catch your breath—watch videos, learn amazing character facts, and read the best comic books in the universe!
Forum Thread: Justice League Action Run (By Warner Bros.)
---
Konrad the Alchemist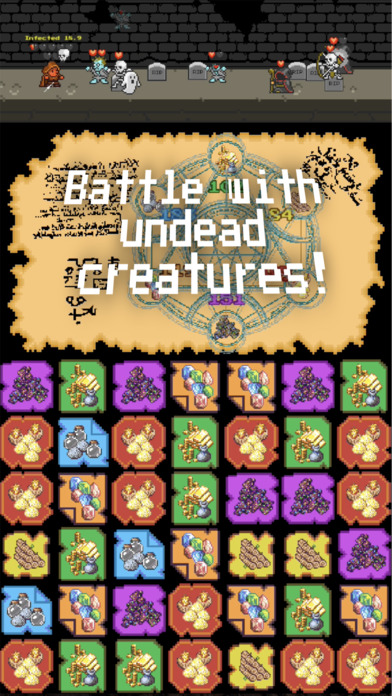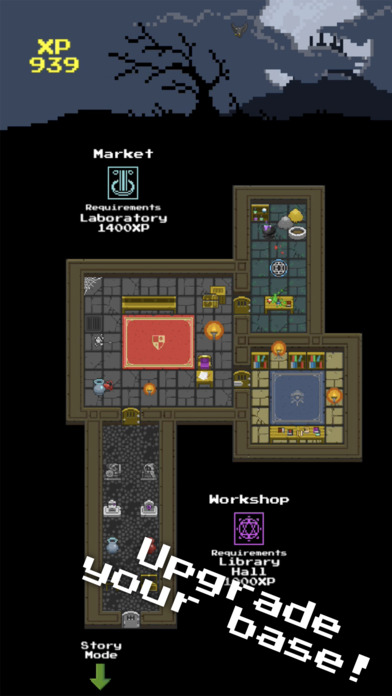 iTunes Description
You didn't hear anything about the invasion attempt, did you? The dead army attacked the earth with their commander, the death himself. In the meantime, you did mind your own business. Because a young man, Konrad, who studies alchemy in his spare time, faced with them. To save his home, he saved the earth.
Forum Thread: Konrad the Alchemist (By Aycan Atak)
---
Krosmaga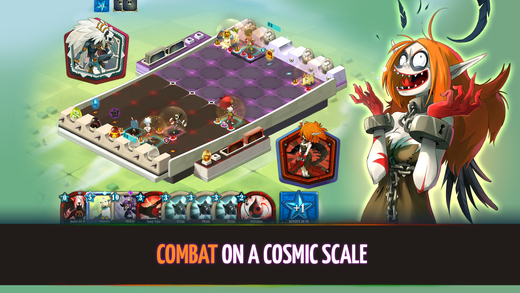 iTunes Description
Kosmaga is a game of skill where the Twelve Gods of the Krosmoz universe settle their differences by pitting creatures, mortals, and demi-gods against each other in a battle of truly epic proportions! The game combines the deck-building strategy of a CCG with the excitement and challenge of a tower defense game in a divine setting where the stakes could not be higher.
Forum Thread: Krosmaga (by Ankama)
---
Magician's Saga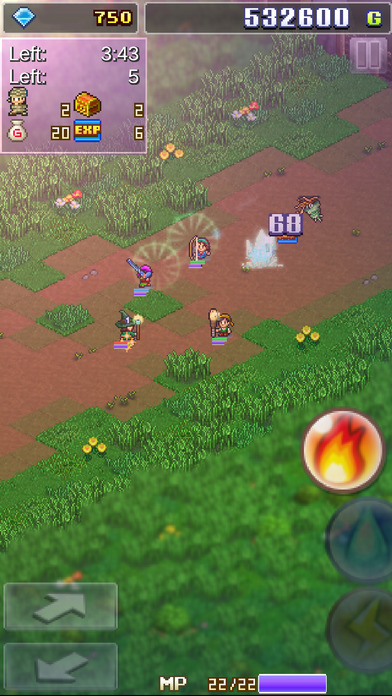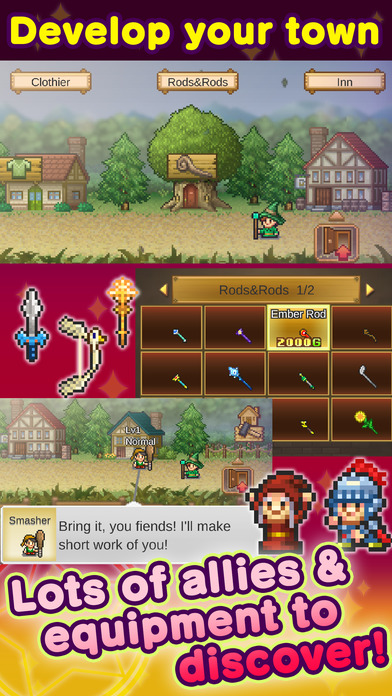 iTunes Description
Embark on a grand adventure as a spell-casting hero in this chill-out action & simulation game. Build a town and train your allies to prepare them for tough battles, in which you'll be right there at the front line, legendary magic rod in hand.

A once peaceful town was suddenly raided by monsters, and the kingdom's precious orb, which granted it good fortune, was stolen. The town fell into ruin…
Then, a fearless magician appeared before the king, and offered help. But it wasn't going to be easy!
Forum Thread: Magician's Saga (By Kairosoft)
---
Manix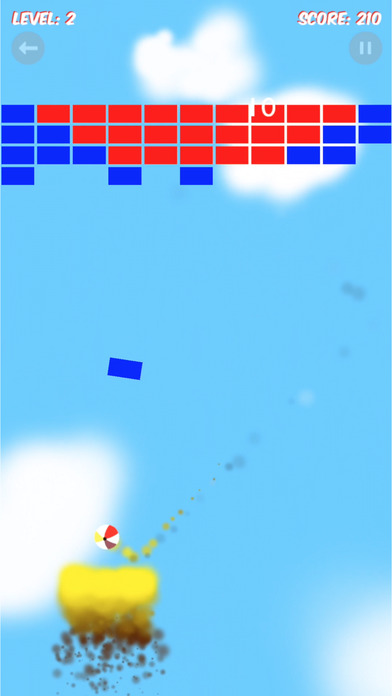 iTunes Description
Experience the classic arcade action of the seventies with a seamless blend of modern and retro graphics and sound. All the brick breaking, rock smashing, alien shooting mayhem you need with buttery smooth one-handed mobile controls. Fifty free levels of addictive action, multiple game modes, hypnotic audio and that "just one more try" arcade drama you love.
Forum Thread: Manix (By Blitterbit)
---
MonstroCity: Rampage!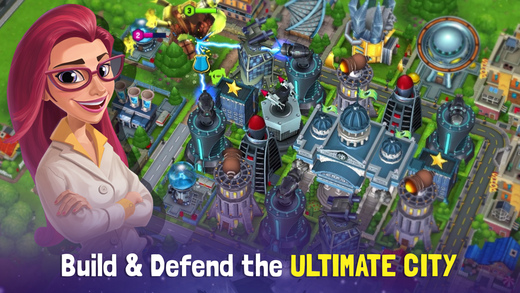 iTunes Description
Fight the evil genius Dr. Spotnik with your monster squad in this epic city building strategy game. Build your squad of giant monsters and attack other players. Smash their buildings, crush their defenses, and then steal gold and power for your own crazy experiments. ROAR!

Collect rare monster DNA and create 17 different types of monsters to compete for victory against millions of players around the globe! Take up to five monsters into battle and unleash their monstrous abilities through swipe and tap controls.

Form a secret Syndicate Island with your friends and take over the world!
Forum Thread: MonstroCity – Monster City Rampage! (by Alpha Dog Games)
---
Mudd Masher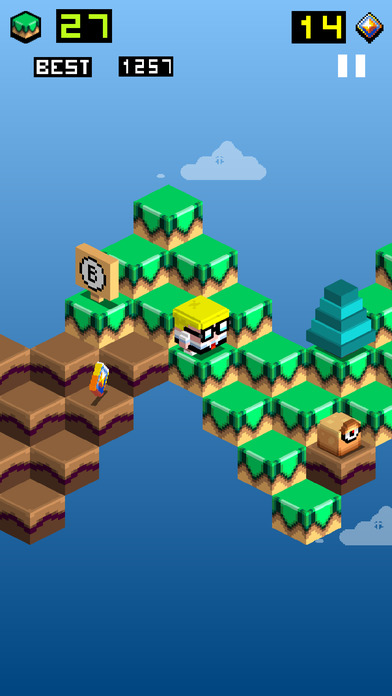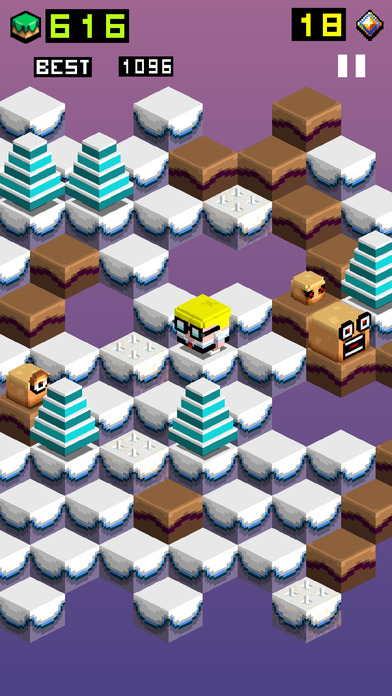 iTunes Description
Swipe to hop and tap to mash! Journey through 8 colorful lands and reclaim the precious Gems scattered within. Save the world from total muddiness! Max has been cast into a vexing voxel adventure! Shedding his familiar 2D get-up, Max now faces a new muddy challenge in the soiled dimension of threes.

The mutated muddy foes are turning the world to mudd, and only you can stop them! Hop onto muddy platforms to cleanse them to their former glory, and be sure to mash the malicious mudds before they soil anything else! Featuring velvety sublime chiptunes from the award-winning Mutant Mudds game series. Mashing mudds never felt so good.
Forum Thread: Mudd Masher (by ATOOI)
---
Pan-Pan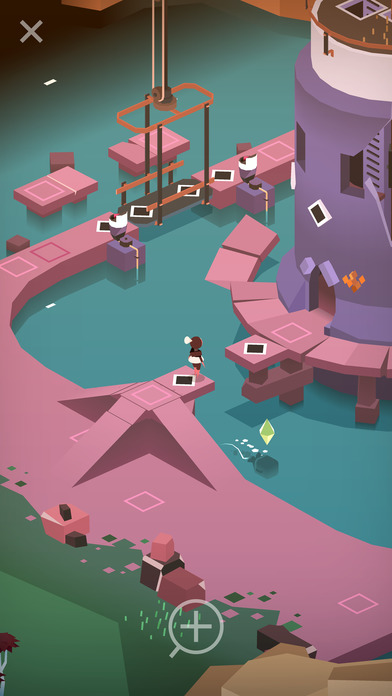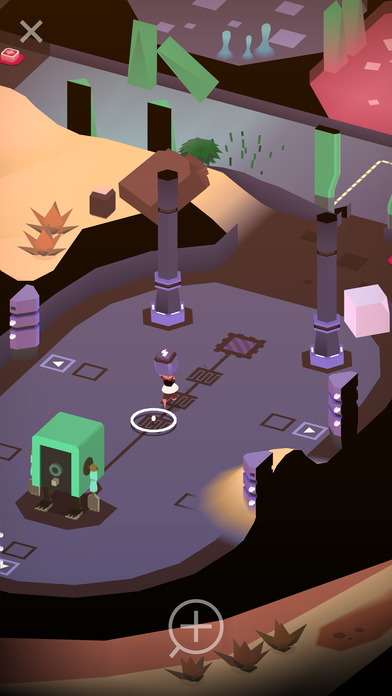 iTunes Description
Pan-Pan is an open plain adventure that expands on the concept of environmental narrative storytelling with puzzle solving and exploration elements at its core.

Set against a backdrop of soothing ambient sounds crafted by renowned sound composer Simon Viklund, your task is to fix your downed spaceship and begin the pilgrimage home.
Forum Thread: Pan-Pan (by Spelkraft)
---
Rainbow Ride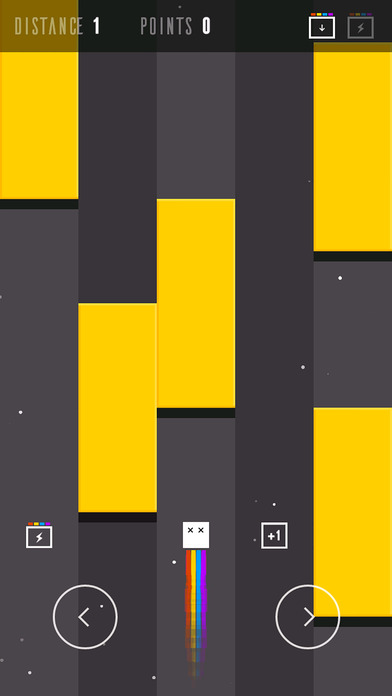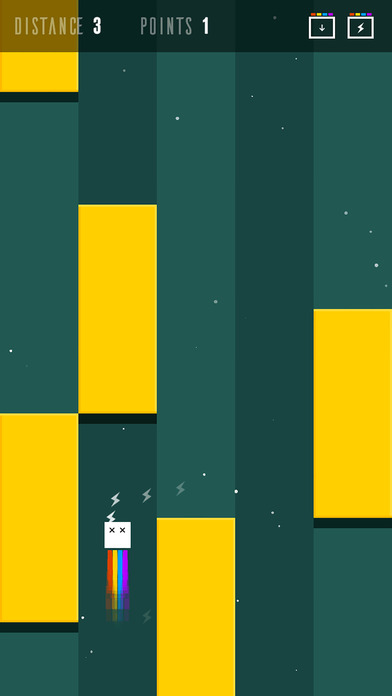 iTunes Description
WARNING! Highly addictive gameplay. Long commute time killer.
Dodge the blocks, spread the rainbow across the universe!
How far can you go?
————————————–
3 modes: Easy, Normal and Hard.
Earn points and unlock new characters.
Forum Thread: Rainbow Ride (by Sergiy Yashchuk)
---
Rebounder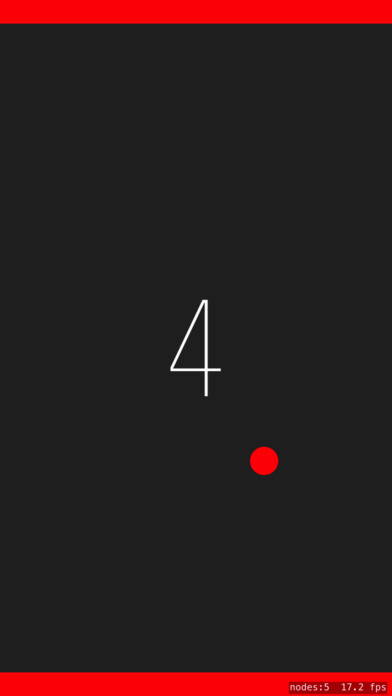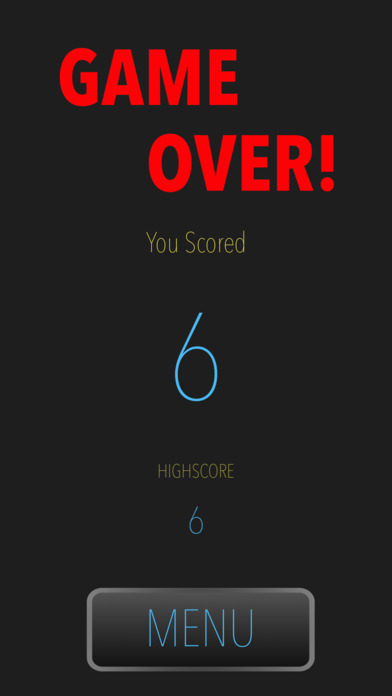 iTunes Description
Test your reactions and skill by keeping the ball rebounding!

Rebounder is a simple and addictive game that will keep you coming back. When the ball hits the Rebounders it will change colour, then press the screen to match the colour of the walls to that of the ball. The walls will cycle through red, yellow, blue and Pink with each touch of the screen so be quick finding the match!
Forum Thread: Rebounder (By William Hutson)
---
Reporter: The Beginning
iTunes Description
Is Your mind is hungry for tricky puzzles and nerves are suffering without ticklish situations? This action-horror "Reporter" from "AGaming+" will shake you to the core! Turn off the light and get your earphones! Be attentive, because it's the only thing that can help you to get out from the paws of horror that is happening here.
Forum Thread: Reporter: The Beginning (by Igor Migun)
---
Shapey Heads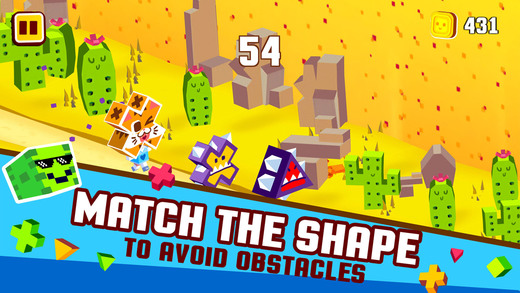 iTunes Description
Welcome to the colorful 8-bit world of Shapey Heads!

Tap the screen to switch the shape of your head to avoid all of the traps and obstacles!

Collect coins to open up secret boxes that will let you play with over 40 of the craziest characters through 5 different challenging worlds.

Run as long as you can to improve your high score and climb the leaderboards!
Forum Thread: Shapey Heads (by Appsolute Games)
---
Smash Club: Streets of Shmeenis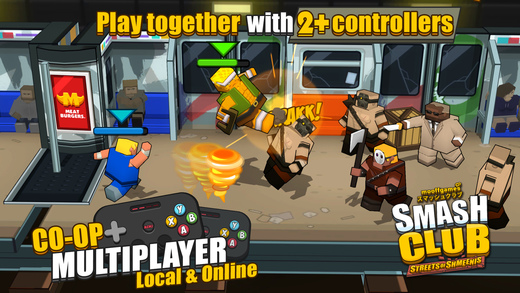 iTunes Description
After the collapse of the Super Boys organization, street gangs fought among themselves for power over Boot City. In the end, the Boot Club, lead by Supreme Leader Shmeenis rose to take control. One vigilante decided he had enough.

– iCloud, MFi ready & Achievements ready
– 50 playable characters, form your own vigilante gang to clean up the city
– Use swords, pipes, bombs, dogs, bikes, tanks… smash people over the head with telephone booths.
– Local & Online multiplayer (plug up 2-4 MFi controllers to the same device)
Forum Thread: Smash Club: Streets of Shmeenis (by Mooff Games)
---
Thunder Rex: Horizons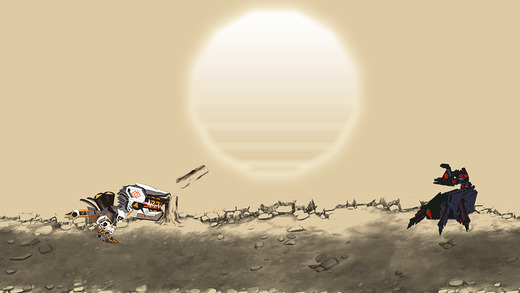 iTunes Description
Ever dreamed of becoming a robot Tyrannosaurus Rex? Today's your lucky day!

With virtually zero chance to make it by the end of dawn, a Thunder Rex machine seeks to defend the sacred walls of Mother Earth against the wrath of the Illuminati Hunters. Over the horizon, the chilly ambiance of the dawn and the morning sun denotes a bittersweet end to the World.

Zero chances. Zero weapons. Will Thunder Rex survive the fate that lies over the horizon? Is this the last dawn?
Forum Thread: Thunder Rex: Horizons (by Darius Immanuel Guerrero)
---
Tumbling Home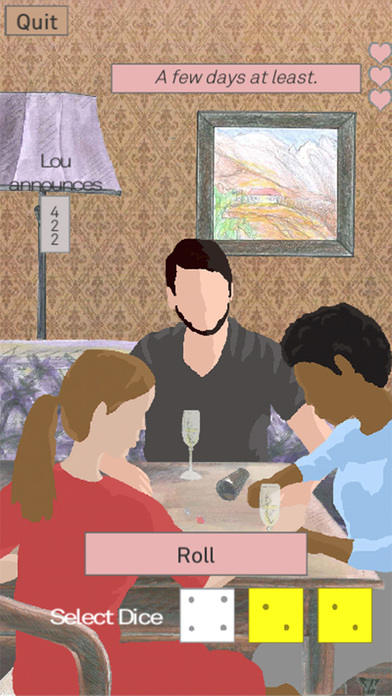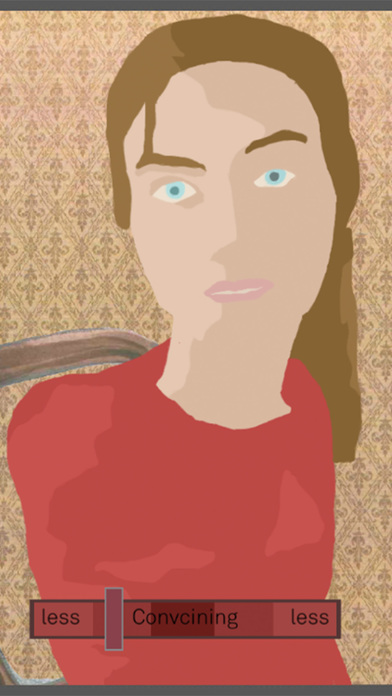 iTunes Description
Talk with old friends over a game of dice. Find out about their lives and their relationships to each other. The more drunk you get, the more secrets you'll be able to uncover, but the harder the game will become.

Tumbling Home is an interactive fiction dice game designed for short play sessions. Every time you play you'll be able to discover a bit more about the character's and their lives.

The game is free, but you do need to watch video ads or complete a single in app purchase to continue playing after a few tries.
Forum Thread: Tumbling Home (By Tristan Dahl)
---
Warriors of Genesis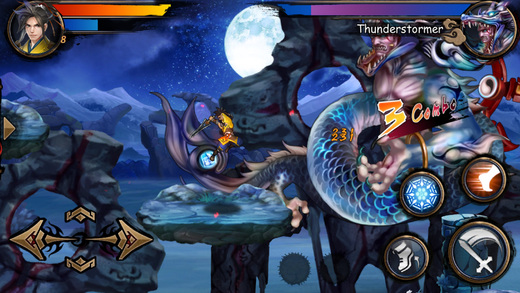 iTunes Description
You can change between 4 different characters on command in the game. Characters gain powerful skills by transforming to their elemental forms; moreover, they have their own specific abilities, such as the power of word or the power of nature, which can be used in the interactive tricks and gimmicks.

Evil forces sealed away for ages have been neglected by the gods. Now they have escaped to invade the human world and destroy them forever! Destroy your enemies, take on new missions, guide your four heroes to find the gods' weapons and unlock their true potential to save the world!
Forum Thread: Warriors of Genesis (By JSL.EntCo)
---
Wordstine – The Anagram Word Puzzle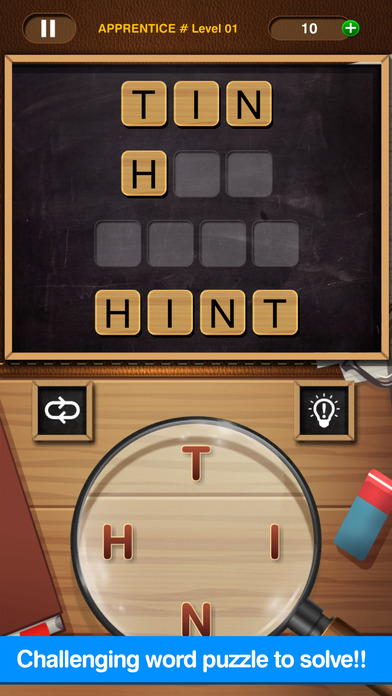 iTunes Description
The Ultimate word search game for a true word genius.

Can you find all the words from jumbled letters under the magnifying glass?
Do you have what it take to be a true wordstine?

Then get ready to exercise some brain muscles with this all new word puzzle game.
Forum Thread: Wordstine – The Anagram Word Puzzle (by GMonks Entertainment)
---
Yo! Let's Up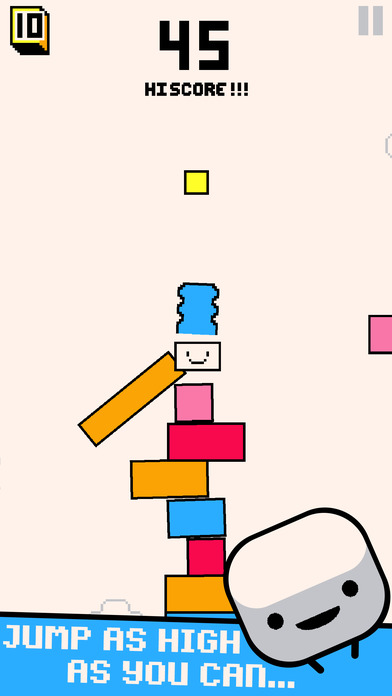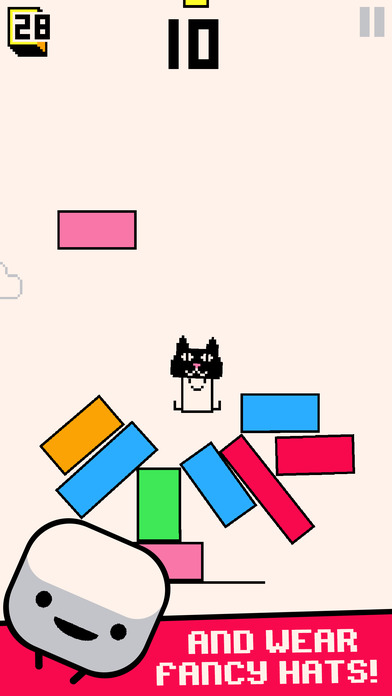 iTunes Description
Yo! Let's UP is all about jumping on blocks to stack them as high as you can, keeping your balance, and looking good doing it!

Easy to pick up and get into, Yo! Let's UP's one button gameplay will keep you challenged and entertained with…
Forum Thread: Yo! Let's UP (By Sets and Settings)
---
9squared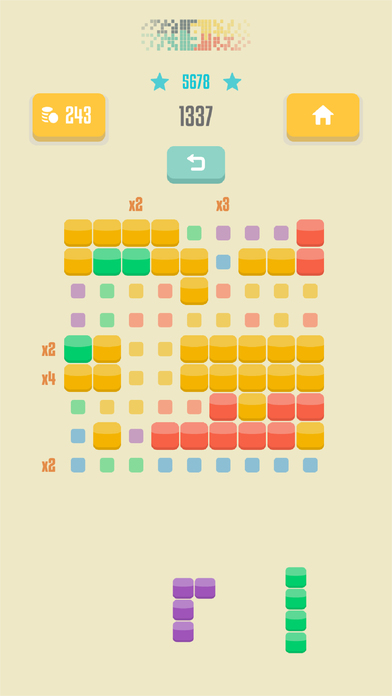 iTunes Description
Match colours, create lines, pop score multipliers, unlock golden shapes and challenge your friends !

Classic puzzle game with tons of new features ! Easy to play at any age !

How to play:
– Drag and drop shapes on the 9×9 board, create full lines of blocks both vertically and horizontally
– Matching the colours is not a condition, BUT it will boost your score and award golden points
Forum Thread: 9squared (by Digitype Games)
---