The idea behind the TouchArcade Game of the Week is that every Friday afternoon we post the one game that came out this week that we think is worth giving a special nod to. Now, before anyone goes over-thinking this, it doesn't necessarily mean our Game of the Week pick is the highest scoring game in a review, the game with the best graphics, or really any other quantifiable "best" thing. Instead, it's more just us picking out the single game out of the week's releases that we think is the most noteworthy, surprising, interesting, or really any other hard to describe quality that makes it worth having if you were just going to pick up one.
These picks might be controversial, and that's OK. If you disagree with what we've chosen, let's try to use the comments of these articles to have conversations about what game is your game of the week and why.
Without further ado…
The Escapists
Apologies for the lateness of this Game of the Week post but we are still absolutely swamped with GDC coverage, and in fact we should be trickling out some additional GDC coverage over this weekend. However, we didn't want to skip the Game of the Week and during my brief moments of downtime at GDC there was one new game that I kept finding myself diving into: The Escapists ($4.99) from Team17 and Mouldy Toof Studios.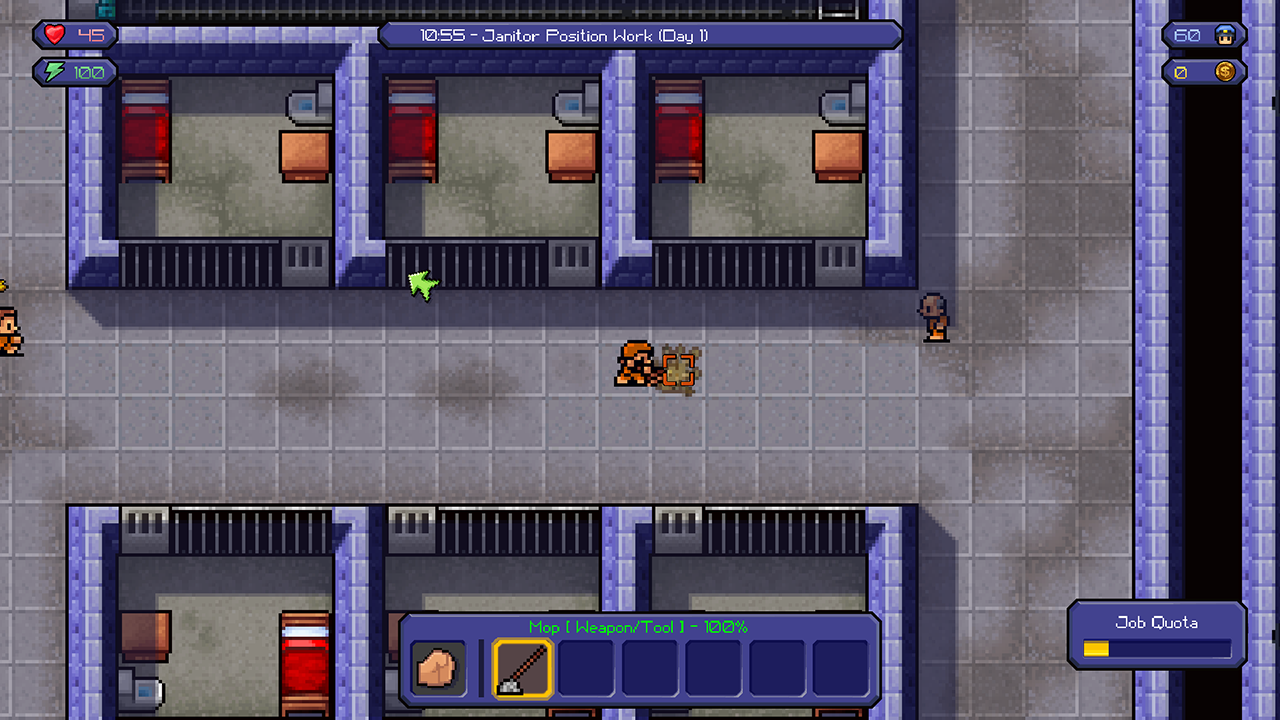 The Escapists is a retro-style top-down game where you play as a prisoner who is trying to escape prison. That's just the back of the box premise though, as there is so, SO much more to this game than simply trying to make a successful escape. Essentially The Escapists is a mini sandbox game where each prison is a little world to explore and play the role of a prisoner. That may not sound like an appealing thing to role play, but these aren't your typical prisons.
First off, the number of different activities you can perform is pretty impressive. Just about anything that looks interactive is, and you'll even need to follow your daily schedule by performing various jobs and activities in order to keep the guards off your back. There's tons of different items you can acquire and even a full crafting system, and you'll need to interact with other prisoners and follow the right social standards to get what you need to eventually attempt an escape.
This is a really brief description of The Escapists which doesn't quite do it justice, but if open world games and simulating the life of a prisoner sound neat to you, this is a game that will keep you entertained for a long, long time. It was a huge hit on PCs and consoles over the past couple years, and I'm really excited it made its way to mobile. The touch controls can be a bit finicky at times but it's a fair trade for me to be able to pull my phone out of my pocket and lose myself in this awesome little world at a moment's notice, and that was especially true during this manic week of GDC. You could even say The Escapists was my… escape when I needed a break. I'll show myself out now.