We've got yet another slammed week of new iOS game releases. Can I just have, like, ONE week where I can play through some stuff in my backlog? I seriously have considered taking vacation time just to do something like that. Anyway, it's a good problem to have, I guess. This week, the long-awaited digital adaptation of classic gamebook The Warlock of Firetop Mountain has arrived as has the Mi-Clos-published turn-based dungeon crawler Dungeon Rushers. The strangely-titled single-player take on Pong MUL.MASH.TAB.BA.GAL.GAL has been well-received so far, and even though I'm not a huge RPG fan the action RPG Djinn Caster has really held my attention. Chief Puzzle Officer offers up some match-3 with heavy online multiplayer components, and Die By Died is probably the best Castlevania-style action platformer that I've played in quite some time. Oh, and don't forget about Soul Knight, which actually launched late last week but is so freaking good I had to make sure it made it on this week's list. There's just too much good stuff this week, so check out the full list of games below and let us know which games you'll be picking up in our Discord chat or in the comments section!
Archer Dash 2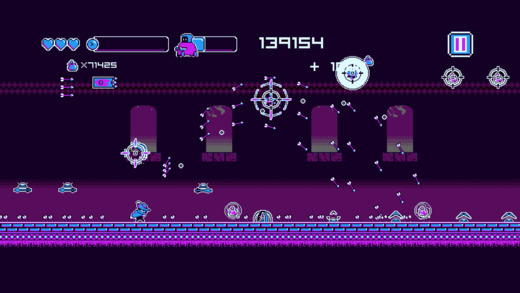 iTunes Description
Archer Dash 2 is a lovely Pixel Art tribute to 8 bit games! Players control an archer as they navigate the forest of obstacles in this old school infused endless shooter!

Your archer can manipulate time to aim your shots with precision as you master the one tap controls in this retro console inspired classic!
Forum Thread: Archer Dash 2 (by Gray Giant Games)
---
Beat Jumper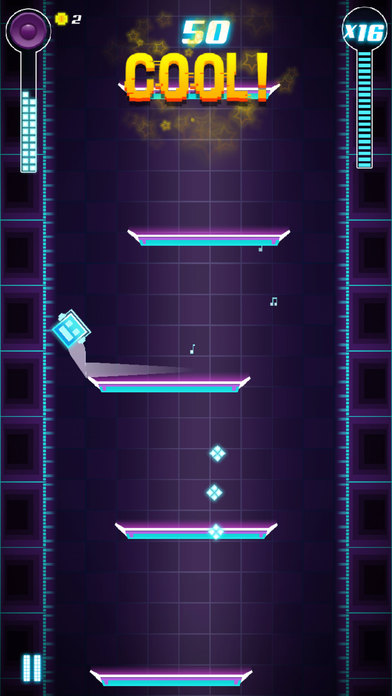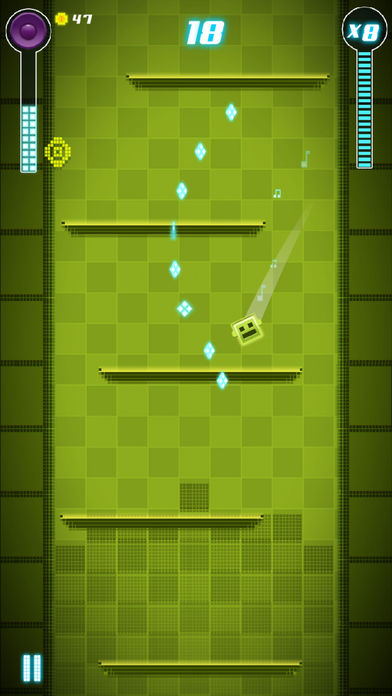 iTunes Description
Your goal is to jump to the highest possible floor. Move left or right and auto-jump from platform edges, to jump up and collect goodies! Beat Jumper rewards you for playing risky instead punishing for playing safe. The faster you make decisions, higher you jump.

Slide-jump platforms, bounce, swirl and have a great time in an endless tower jumper where future meets retro. Choose to play as multiple characters by collecting coins to unlock new ones. Compete with your friends for the highest score.

Get into Zen mode, and jump so high, where no jumper have been before.
Great techno music, neon lights and geometry!
Forum Thread: Beat Jumper (By Rockbite Games)
---
Chief Puzzle Officer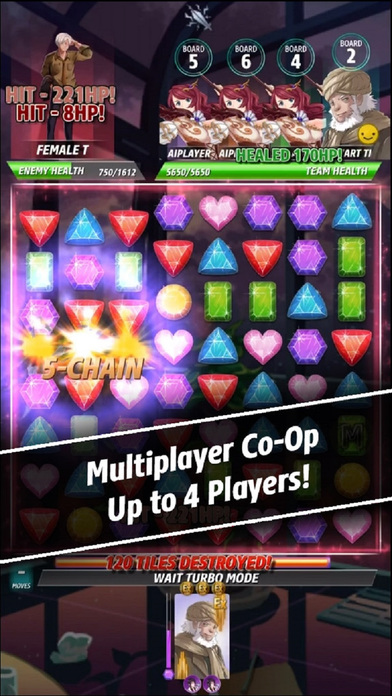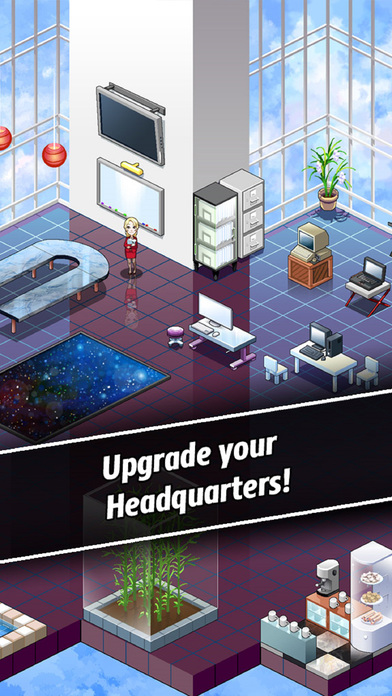 iTunes Description
Multiplayer Puzzle RPG – choose what special item gems and active abilities you bring to the battle!
3v3 Guild Wars PvP – dominate other guilds for awesome weekly prizes
Reinforcement system to play as your guildmates and use their decks (and vice versa)
No energy system – play all you want
100+ cards to collect and upgrade
Join other players and build the best MEGACORP Headquarters Office Tower
Forum Thread: Chief Puzzle Officer (by Duofun Studios)
---
Cryptocracy
iTunes Description
Cryptocracy – a game that can make you sit up and take a notice about how our modern society is organized and who really runs it.
If you have no problem with imagination, the game can take you to the global backstage and show who is behind the curtain…
Of course, you will need help to understand it all, so here it comes one former zillionaire and power broker, who was nicely set up by his colleagues. Together you will manipulate people and look forward to tons of money and influence!
Forum Thread: Cryptocracy (by DozenMinds)
---
Demon Invasion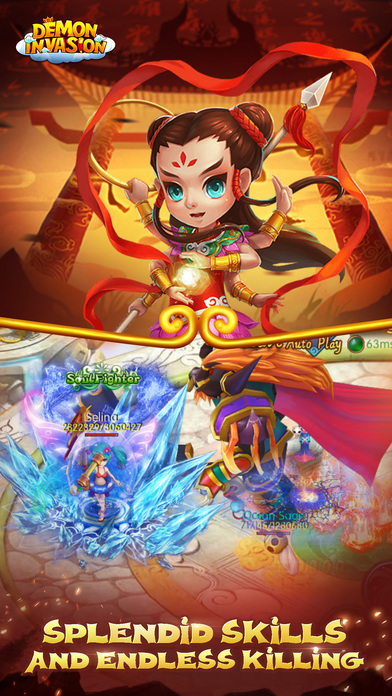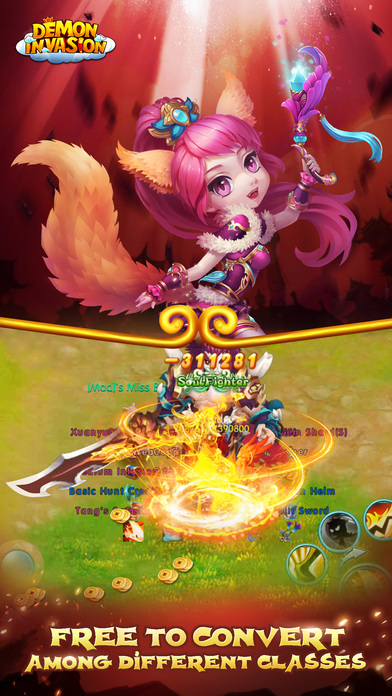 iTunes Description
Join the saga of "Demon Invasion"
– a stunning RPG filled with heroics, fairy tales, and various monsters.
The world is in need of heroes who can defeat the monsters and preserve peace.
It's all your choice, along with Monkey King, to gather your friends and conquer the monsters!
Forum Thread: Demon Invasion (by Sygame.Inc)
---
Die By Died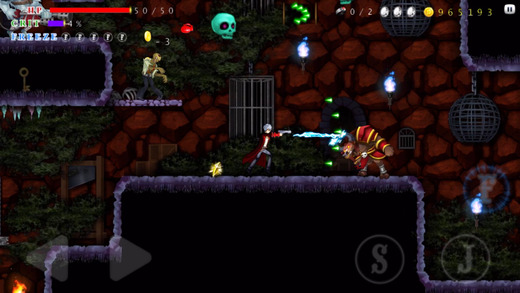 iTunes Description
Die By Died is a retro style platformer.
The hero will explore dungeons where are full of traps and find out hidden secrets. To defeat monsters till you die or live for glory.
Forum Thread: Die By Died (by WILLSH Software)
---
Dragonslayer Alliance HD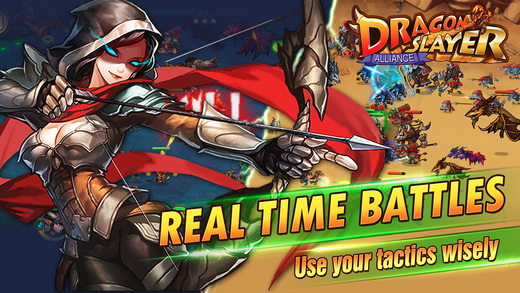 iTunes Description
Dragonslayer Alliance is an epic fantasy RPG, containing more than 30 legendary heroes with their unique splendid skills and troops! Collect heroes and work out your own best formation to save the war-ridden world and slay the ferocious dragons! Feel the thrill you have never experienced before, with only a few simple touches on the screen! What's more, fierce arena battles and amazing expedition adventures are all waiting for you! Just join the Dragonslayer Alliance now!
Forum Thread: Dragonslayer Alliance HD (by ARIES INC)
---
Dungeon Rushers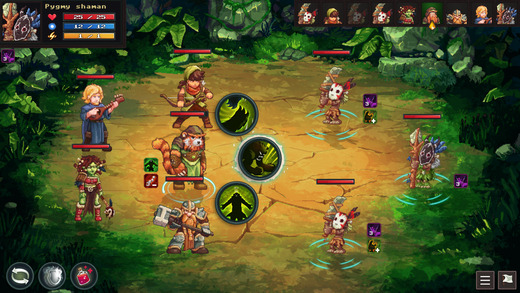 iTunes Description
Dungeon Rushers is a 2D tactical RPG combining dungeon crawler's gameplay and turn based fights. Manage your team, loot dusty dungeons, crush armies of monsters and craft mighty equipment. Be part of an epic adventure with a colorful cast of characters in an off-beat universe. Build your own dungeon and challenge other players!
Forum Thread: Dungeon Rushers (by Mi-Clos Studio)
---
Eye.Sight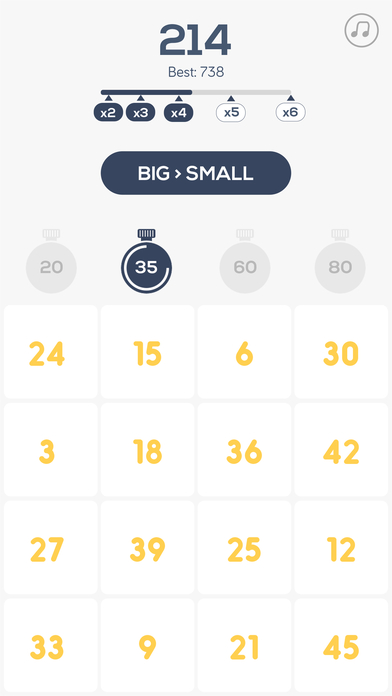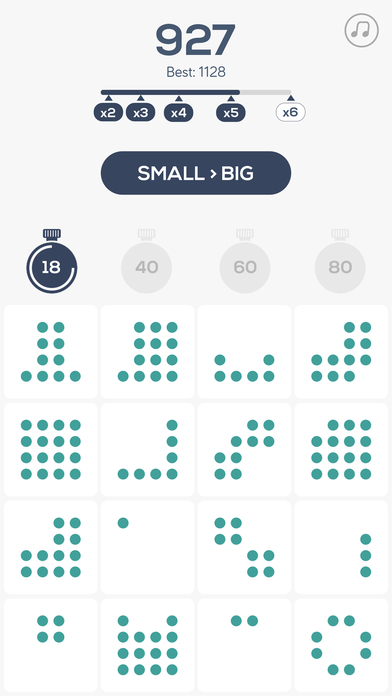 iTunes Description
Is your eyesight as good as you think?
Is your hand-eye coordination as fast as you imagine?

Wait no more and test it out now! EyeSight is an game that challenges your hand-eye coordination to see if you have good reflexes and precision skill. There are varying levels of difficulty to fetch different scores. A very simple mechanism yet super addictive!
Forum Thread: Eye.Sight (by Beuniq)
---
Face Bump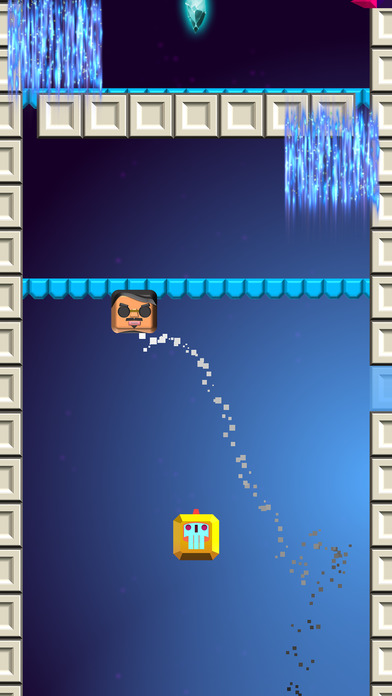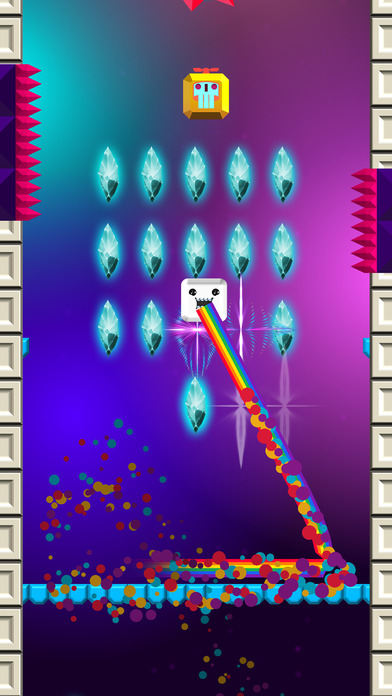 iTunes Description
A Pocket-sized bundle of fun made with love! Craving for a game to reset your brain and get you back working with a fresher, happier mindset?

Take a break and play Face Bump, a fantastically fun trio of quick-fix games with depth. Play three distinct one-touch games on three different Destiny Planets. Switch through an arsenal of quirky cube heroes and play the endless challenges you'll crave whenever you want that five-minute break, that filler during long waits, that instant relief from reality, and that awesome gaming moment.
Forum Thread: Face Bump (By Darius Immanuel Guerrero)
---
God of Attack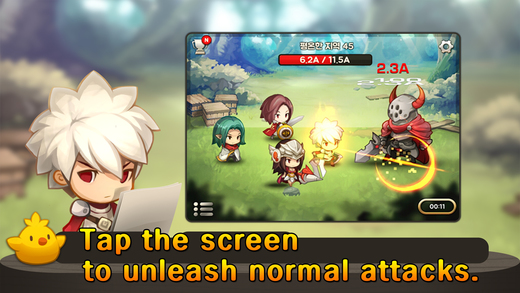 iTunes Description
■ Level up your hero while offline.
■ Auto-play avengers have assembled.
■ Prince Billy Bob, Stairs of Infinity,Cartoon999, Huntcook, Warrior in Progress.
Forum Thread: God of Attack (by DAERI SOFT)
---
Mr.io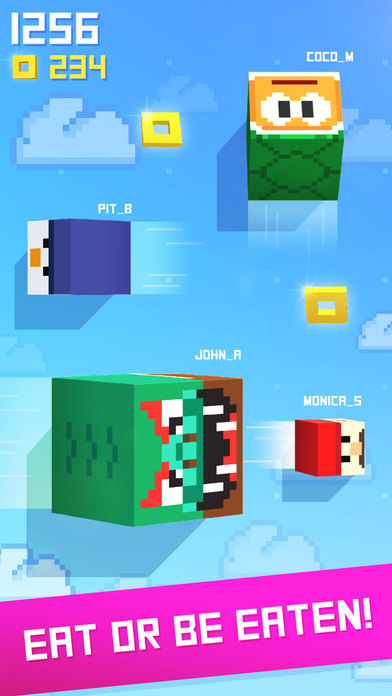 iTunes Description
Hey Mr.io! Where are you running?! You've got players to eat!
Compete against international players to become the biggest Mr.io there is!

Start out as a teeny Mr., and eat other players to grow! Just try to avoid becoming their dinner.
Forum Thread: Mr.io (by Crazy Labs)
---
MUL.MASH.TAB.BA.GAL.GAL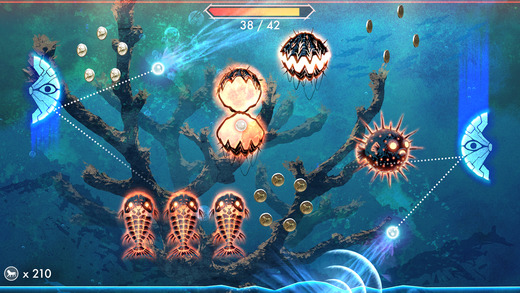 iTunes Description
ENDLESS UPGRADES. CONSTANT DANGER. ANCIENT WISDOM. BOUNCY BALLS. Launch Sale, 40% OFF for a very limited time!!!

MUL.MASH.TAB.BA.GAL.GAL is a dazzlingly hand-animated, retro-inspired, modern-playing smash-o-rama that will leave your thumbs twitching and your heart aflutter.

MUL.MASH is the underwater 2D action extravaganza you've been dreaming of. In those urgent, unsettling dreams you're having, because you are humanity's prophesied savior and sole remaining hope. Please get on that.
Forum Thread: MUL.MASH.TAB.BA.GAL.GAL (by Riverman Media LLC)
---
Nice Slice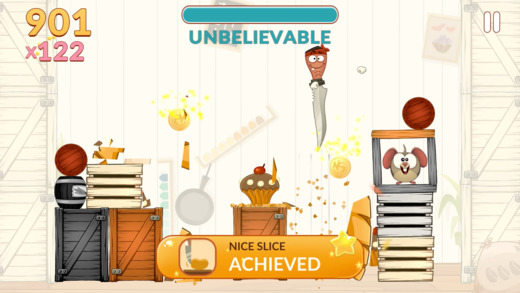 iTunes Description
It's a game where you try to cut things into as many little pieces as you can, without missing your mark. The cast of characters consists of some of the sharpest heroes ever. Visit their colorful world filled with choppable food and help them on their quest to achieve perfection, and make every cut a proper nice slice!

What are you waiting for? Just play and chop-chop!
Forum Thread: Nice Slice (by Kool2Play)
---
Puff.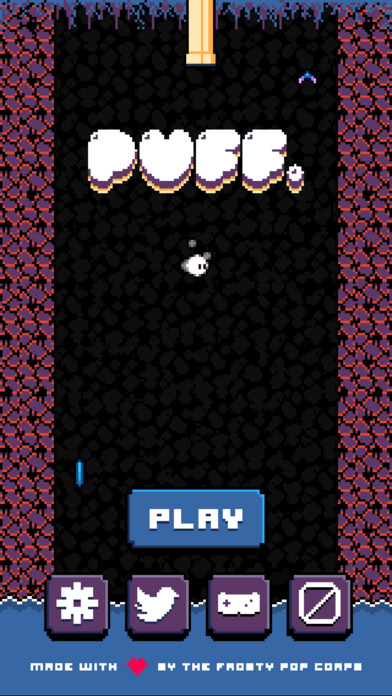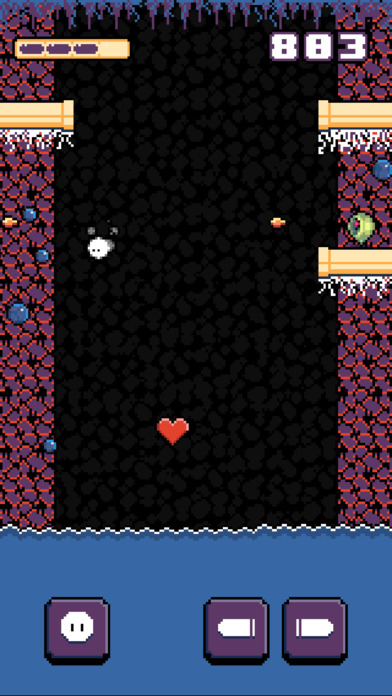 iTunes Description
With controls that work like hand churned butter, and be cold trippin' like Bob Dylan, you need to tap, shoot, dodge, and weave your way through a sewer full of slime balls, eyeballs, goofballs, and water balls.

If this game doesn't make you twitch, you are a robot.

This. Is. Puff.
Forum Thread: Puff. (by The Frosty Pop Corps)
---
PuzzleGO RPG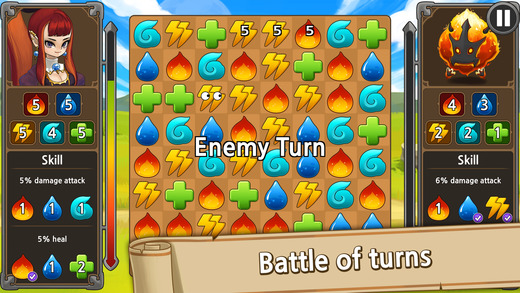 iTunes Description
Compete with AI, enjoy 3 match puzzle.
Beat monsters and play according to the story.

There are many legendary monsters,
and contains a weird-tasting or uncle gag element.
Combine your skills and enjoy the excitement of one-shot with a continuous combo.
There is no internet usage after installation,
so you can play even in the flight mode.
Forum Thread: PuzzleGO RPG (IP Bridge Co., LTD)
---
Rabbids Crazy Rush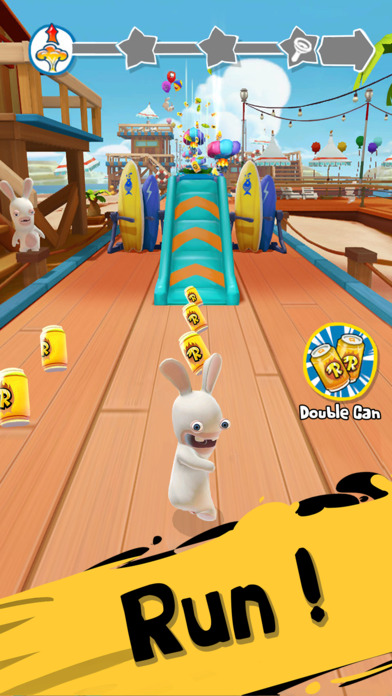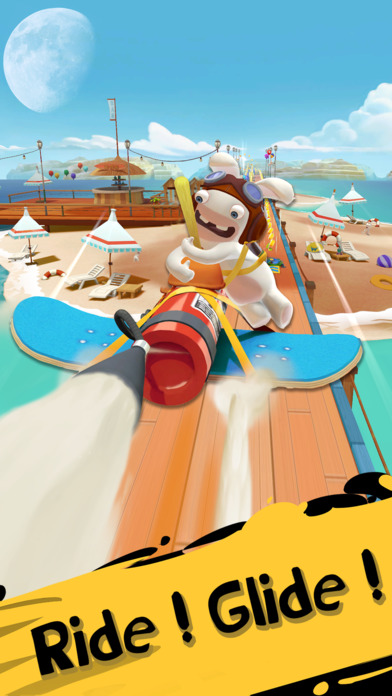 iTunes Description
Get silly like never before in the wackiest runner game, RABBIDS CRAZY RUSH !

Run at full speed with the Rabbids on their latest insane plan to reach the moon!

How will the Rabbids fulfill their borderline-insane idea this time?
Collect cans that will provide the gas to power their moon-bound balloon. It's an insane idea, but it might just work! Run, ride, glide and fly with dozens of crazy vehicles, get awesome suits, and be the first among your friends to make it to the moon!
Forum Thread: Rabbids Crazy Rush (by Ubisoft)
---
Rhom Bus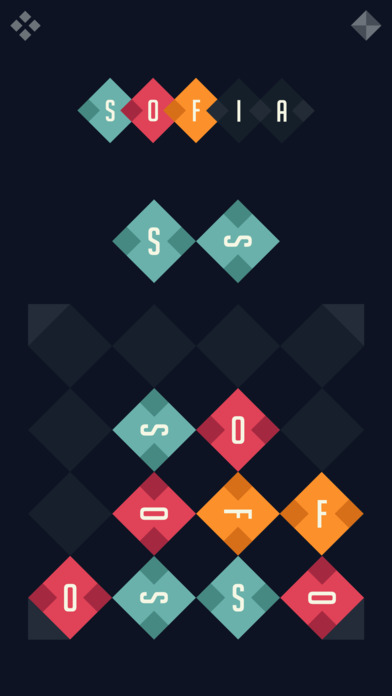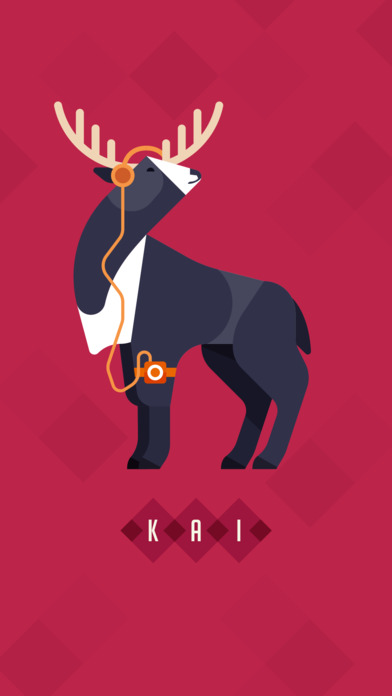 iTunes Description
Get on the 'Rhom Bus'!

New, addictive and clever game mechanics in a beautiful and carefully designed world of rhombuses. Turn the tiles or turn the board to complete the levels and help the animals getting on the bus.
Forum Thread: Rhom Bus (by Creatiu Lab)
---
RoundRoundRound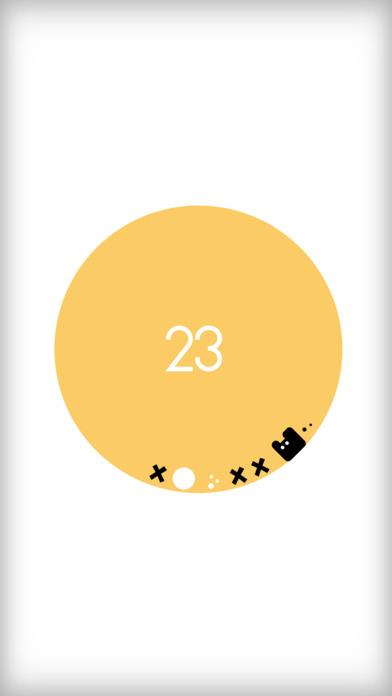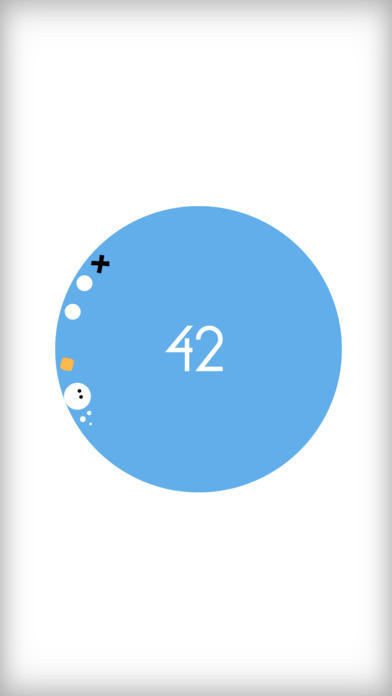 iTunes Description
Spin around the circle for as long as you can, and try not to hit the other color!
Tap and hold the screen to swap colors – release to switch back again.
Collect coins and unlock more characters.

What's your best score ?
Forum Thread: RoundRoundRound (by Akos Makovics)
---
RPG Djinn Caster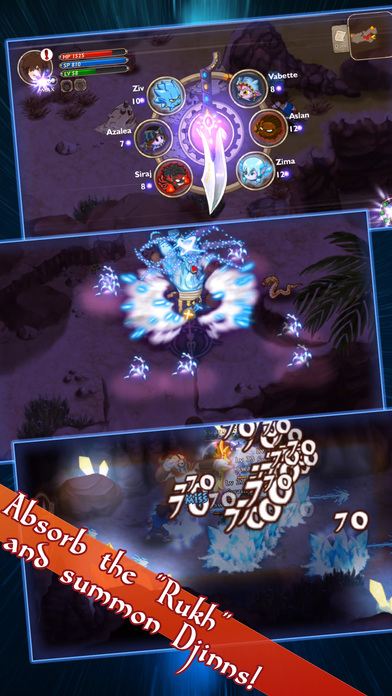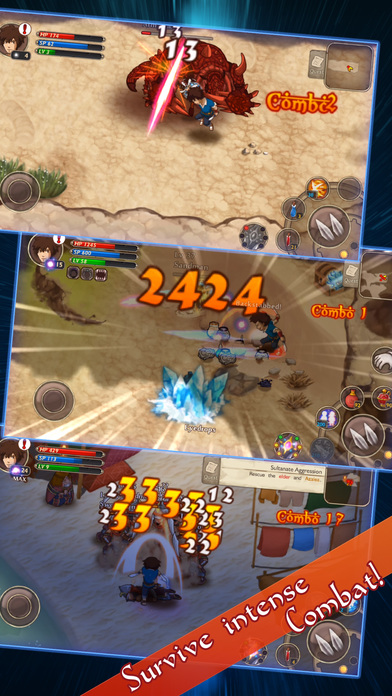 iTunes Description
These are the cities of Dulshara, hidden beyond the enchanting mirages and intense sandstorms of the vast surrounding desert. The people have long lived vigorously even under the tyranny of the Sultan. However, signs of doom were slowly approaching like a viper hunting its prey. From mass kidnappings by the Sultanate Army to a veiled man acting behind the scenes, a chain of mysterious events arose…

One day, the young man Elmir is handed a mysterious dagger by a perishing man on the run from the army. Sealed within it was the manifest power of ancient days… This power is known as "Djinn". With the world facing certain doom from the rise of an ancient evil, the long-awaited hero must seek and obtain power. Now begins Elmir and the Djinns' rise to revolution!
Forum Thread: RPG Djinn Caster (by Kotobuki Solution Co., Ltd.)
---
Soul Knight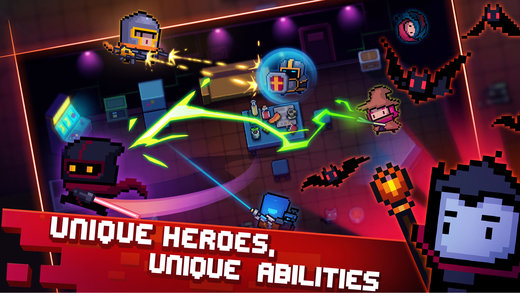 iTunes Description
"In a time of gun and sword, the magical stone that maintains the balance of the world is stolen by high-tech aliens. The world is hanging on a thin thread. It all depends on you retrieving the magical stone…"

We honestly can't keep making it all up. Let's just shoot some alien minions!

This is the game you have always wanted in your subconscious. Explore the dungeon, collect crazy weapons, dodge bullets and shoot'em all up! Extremely easy and intuitive control; super smooth and enjoyable gameplay, mixed with rogue-like elements. Best shooter game you will find on the mobile store so far.
Forum Thread: Soul Knight (by Zeyang Li)
---
Super Planet Defender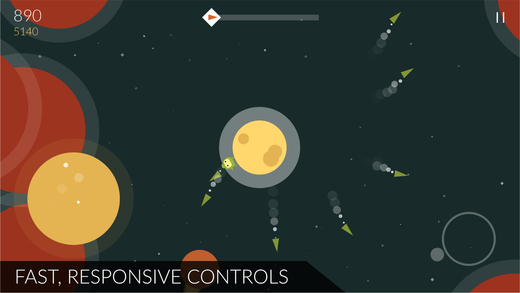 iTunes Description
Super Planet Defender is a survival shooter where you defend a tiny planet bombarded by comets.
Features:
– Plenty of fast paced action
– Fast, responsive controls
– Lots of weapons
– Diferent comet types
– Lots of unlocakbles
– Hard mode
– Daily / all-time ranks
Forum Thread: Super Planet Defender – stylish survival shooter in space (by Ruim)
---
Tiny Station 2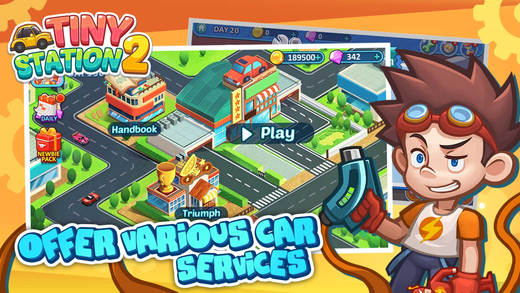 iTunes Description
Tiny Station 2 is fully upgraded now! It's a fun puzzle game of car service simulation. Your task is to provide refueling, repair, fix and other services for the cars that enter your station. Complete the service before the customers get angry to get more coins. Hire employees, buy decorations, upgrade facilities to improve service efficiency and attract cars. Run Tiny Station 2 now!
Forum Thread: Tiny Station 2 (by DROIDHEN LIMITED)
---
Toaster Swipe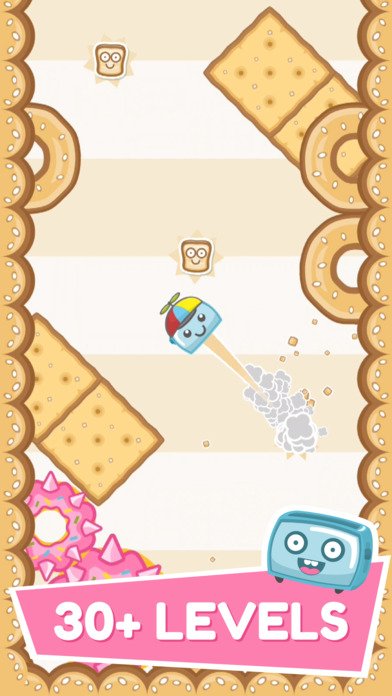 iTunes Description
Toaster Swipe is a fast paced breakfast themed arcade game with quirky puzzle elements which will test your reflexes and requires quick thinking. Swipe to guide a little carb-hungry toaster around spiky doughnuts and past angry forks to toast as many slices of bread as you can! Power up your toaster with coffee and jam boosts to complete levels faster and get higher scores.

If 20 levels and three endless obstacle routes are not enough, enjoy a built-in level editor and create challenges to test the skills of your friends!
Forum Thread: Toaster Swipe (by SnoutUp)
---
Turmoil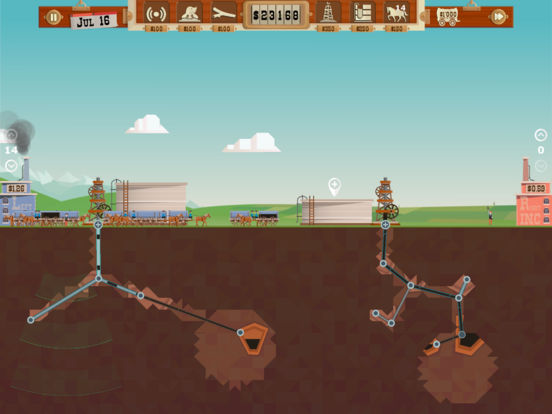 iTunes Description
Drill for oil like it's 1899!

Turmoil offers players a visually charming, tongue-in-cheek take on the simulation genre inspired by the 19th century oil rush in North America. Get a taste of the rush and rivalry of the time as you earn your way to become a successful oil entrepreneur. As you make money digging up and selling oil, the town will grow along with you.

Lease land at the town auction and search for oil. Build a rig, create an efficient pipe network and bring up the oil to store it in silos. Sell the oil at the best times to maximize profits. Then buy essential upgrades in town to cope with rock, gas and ice. Acquire more town shares than your competitors in a bid to become the new mayor.
Forum Thread: Turmoil (by Gamious B.V.)
---
The Warlock of Firetop Mountain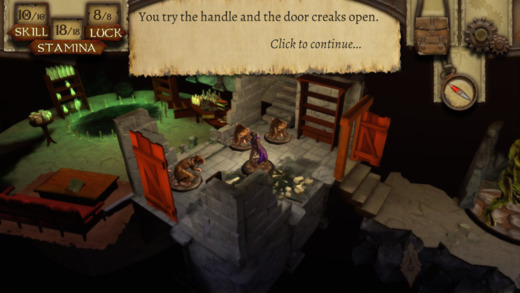 iTunes Description
From Tin Man Games, the award winning studio that has released over 30 digital gamebooks and interactive fiction apps on the App Store, including those from the Fighting Fantasy series. The Warlock of Firetop Mountain goes one step further from previous releases, jumping from the 2D page and transforming into an epic 3D domain, with new areas to explore, characters to meet, and of course, monsters to slay!
Forum Thread: The Warlock of Firetop Mountain (by Tin Man Games)
---
Wobblers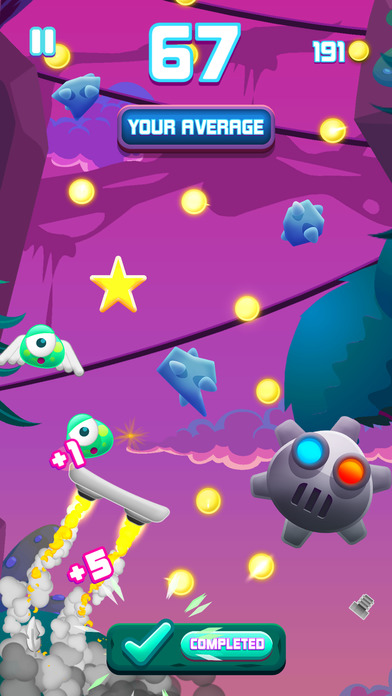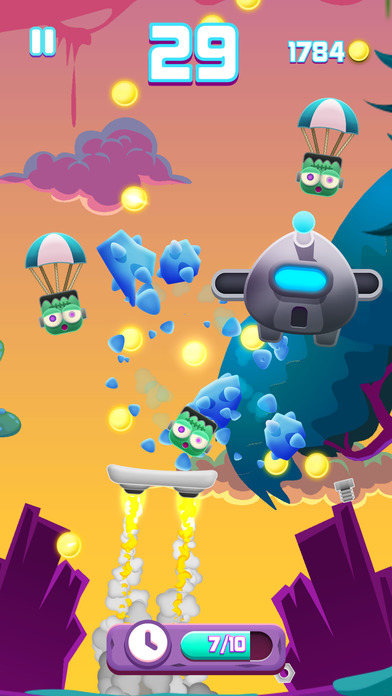 iTunes Description
Wobblers is an exciting and addicting arcade game, in which you are equipped with a rocket to navigate your character to the highest heights. On the way up, you'll have to collect power ups, avoid obstacles, and keep your Wobbler aboard!

– Simple balancing controls
– 50 ultra cute Wobblers to play with
– 300 missions to complete
– Bonus mode: Rainbow Rush
Forum Thread: Wobblers by Umbrella
---
Wonder Knights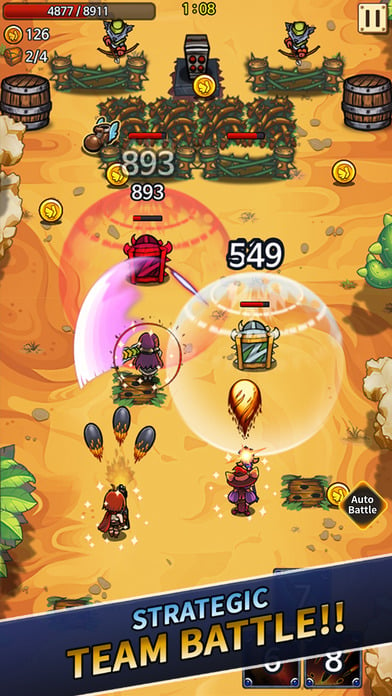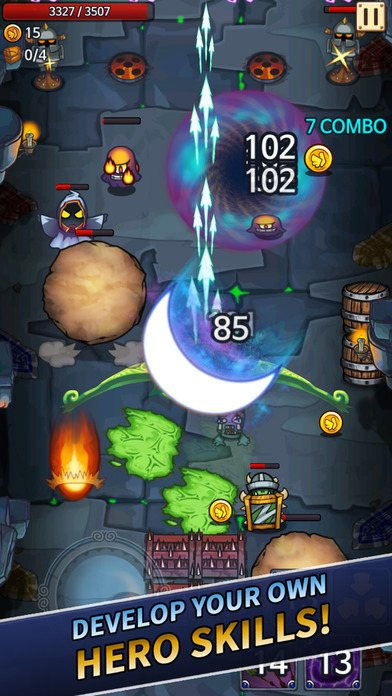 iTunes Description
In an impressive vertical side scrolling shooter gameplay, you'll be responsible of the triple heroes called Wonder Knights and their adventure. As one of the best shooting games this year, this arcader assures hours and hours of amazing fun, packed into stunning graphics, unique and thrilling artwork, great amount of upgrades, weapons and battle shot moments that will excite you to the fullest. It combines sword battle with archery, bomb and weapon shooting against tons of unpredictable monsters, enemies and bosses.
Forum Thread: Wonder Knights – Shooting RPG (By Buff Studio)
---
123Tiles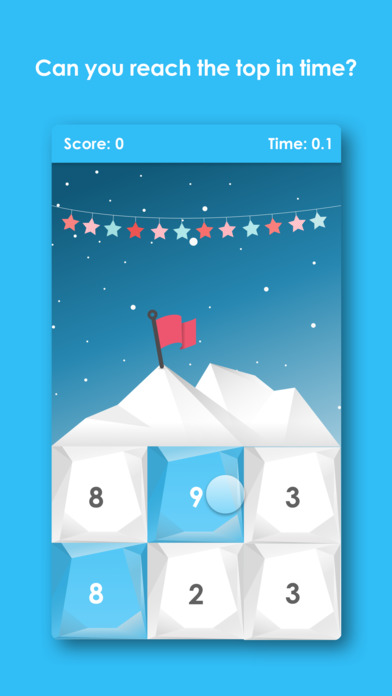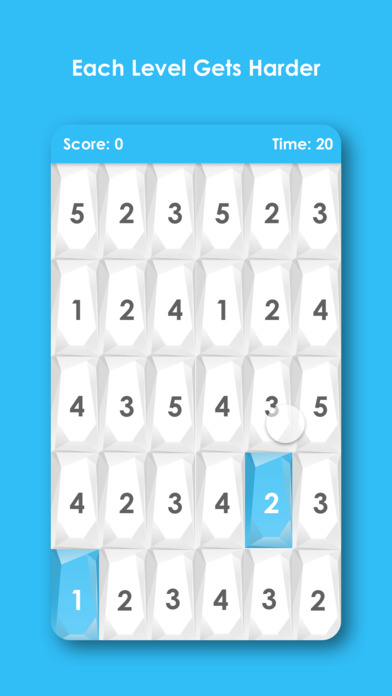 iTunes Description
Do you have the fastest fingers on the planet? 123Tiles will put your skill to the test. Level 1 might be easy, but will you be the first person to climb all the way to Level 20?!

EASY TO PLAY
• Click the numbers 1 – 9 in order as they move down the screen
• Make a wrong move and you'll break the ice!
Forum Thread: 123Tiles – Free Numbers Race (By James Ormond)
---
912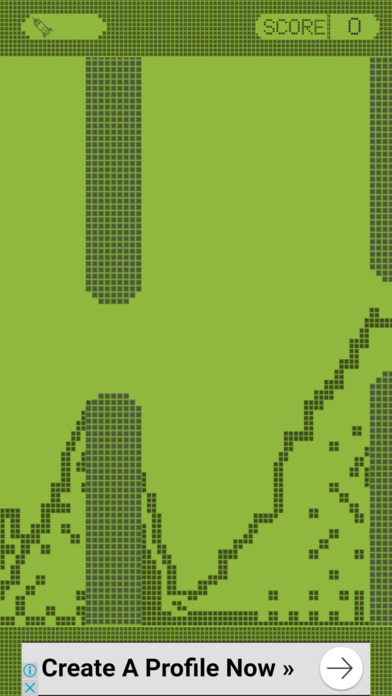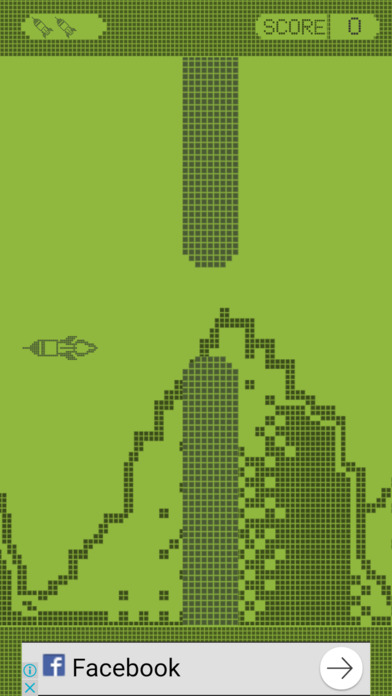 iTunes Description
Can you beat your friends record? Sure about it?
Here is your chance! Prove once for all who's better!
912 is addictive game which will make you play more and more!
-Nostalgic game for players of all ages!
Forum Thread: 912 (By Gazanfar Baghirzade)
---