It's either Wednesday or Thursday for everyone around the globe (if it's Saturday something has gone horribly wrong where you live) which means that a ton of new games have arrived in the App Store. This week sees the forever-in-soft-launch cover-based shooter Warfriends finally launch worldwide, and the seems-like-forever-in-development ZX Spectrum-inspired horizontal shooter Z-Exemplar finally make its way to release. Those along with the typical wide spectrum of other new types of games can be found in the full list below, so let us know which games you've got your eye on this week!
---
Aeroplane Chess 3D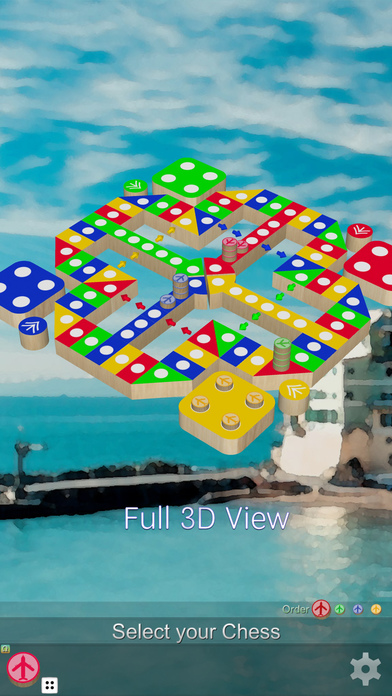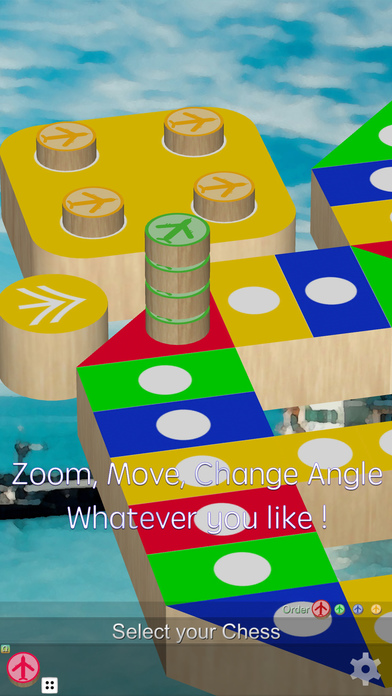 iTunes Description
For childhood classic games, Ludo / Flying / Aeroplane chess must be the one.

On mobile app store, there is a lot of Ludo chess games, but most of them are unsatisfactory customer needs (including what we have made before), summarized a lot of customer opinion, this game should be able to make you satisfied.
Forum Thread: Aeroplane Chess 3D – Half VR Classic Chinese Ludo (by Waterpower Technology)
---
Alien Wall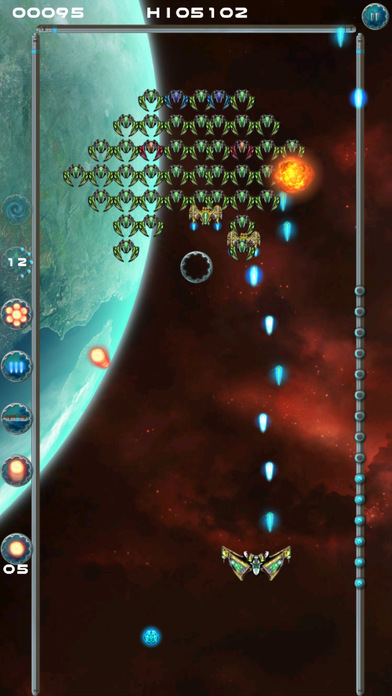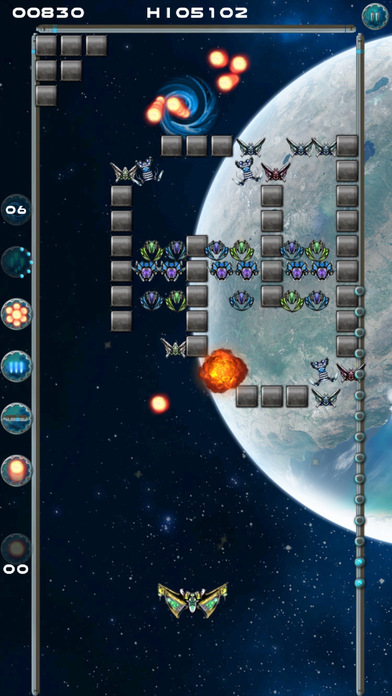 iTunes Description
Alien Wall is a powerful genre mix between a brick breaker and a 'galaxy invader' / 'shoot em up' type of game. It's packed with extra weapons and highly dynamical levels. Wipe out all aliens level by level using your spaceship combined with power full extra weapons like
– Power Bursts
– Plasma Laser Cannon
– Self Shooting Plasma Balls
– Gravity Items
– Power Barrier
– Instant plasma ball push
– NO Power Downs
– NO 'In App Purchases'
Forum Thread: Alien Wall – Brick Breaker meets Invader (By Stefan Preuss)
---
Blade of Conquest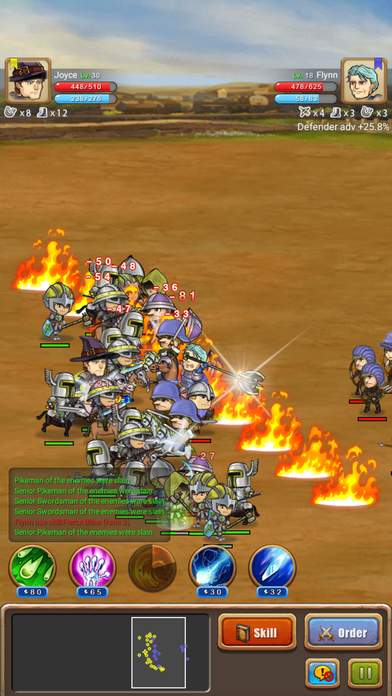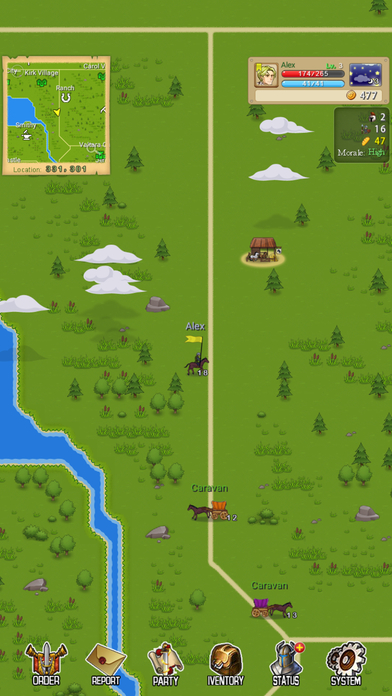 iTunes Description
This is an epic strategy role-playing game. You will act the prince of the kingdom who suffers the pain of subjugation in the game world of sword and magic, find your followers in the vast Atmora continent, build your own army, defeat your enemies and recover the former glory of the kingdom of Casadoria
Forum Thread: Blade of Conquest (by Kevin Tien)
---
Beer League Hockey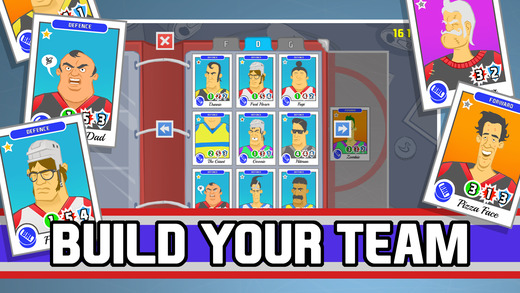 iTunes Description
Hey coach, welcome to your local neighbourhood not-so-friendly Canadian hockey league. Build your dream team from a selection of the toughest, roughest, and downright dirtiest group of average Joe's this side of Shigawake. Face off against other players and become the best better-than-average Beer League hockey club in the world! So what are you waiting for? Lace up, man up and dive into the definitive Canadian hockey experience. Oh, and it's free eh!
Forum Thread: Beer League Hockey (by Highcastle Studios)
---
ChocoRun2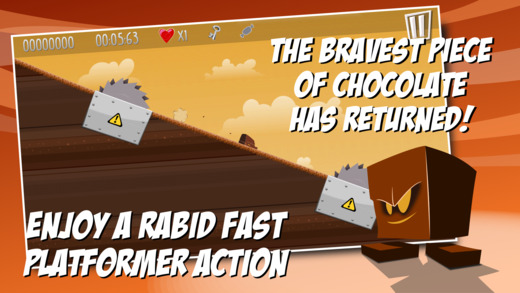 iTunes Description
Choco is back in a new adventure, full of new dangers, enemies and incredible boss battles!

ChocoRun 2 takes Choco back to his own candy world after his previous adventure, but he hasn't returned alone, a new wave of enemies has come along to fill his world with perils he will have to overcome to face their leader and achieve his much deserved peaceful rest.

The game is hard, REALLY HARD. Being a chocolatey hero is no easy task! Move fast, think even faster, and get to the exit without being crushed on its 50 incredible levels.
Forum Thread: ChocoRun 2 (By Alejandro Jimenez Vilarroya)
---
Chrono Tales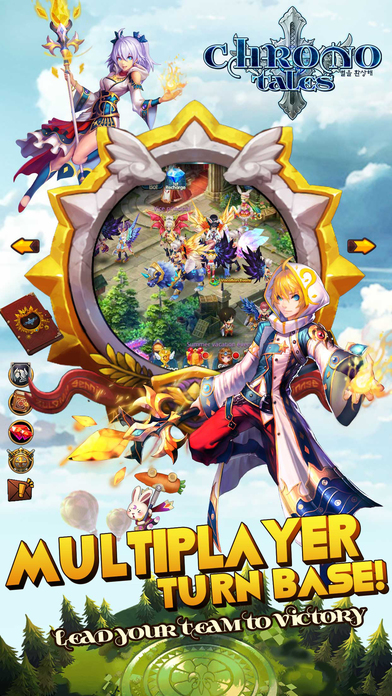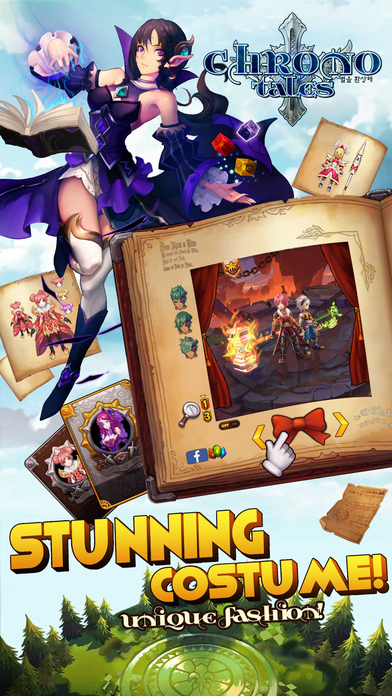 iTunes Description
Introducing our brand new western fantasy theme, MMORPG turn-based masterpiece, 《Chrono Tales》is now online! With amazing story, brings you into elegance of Magical Fantasy; with the classical turn-base system, adorable animation associated, and western magic cultures as well as tons of events to attract your attention. Mounted with most potent interaction system, you may tags however you desired in《Chrono Tales》. High details resolution, splendid soundtrack & exhilarating storylines, we bring you into the real world of magic.
Forum Thread: Chrono Tales (by eYou Technology Pte Ltd)
---
Domukun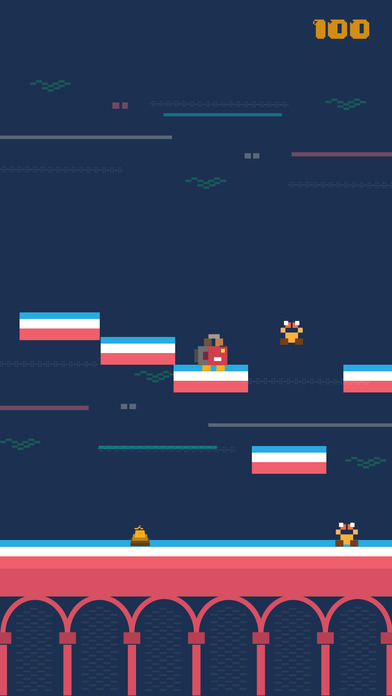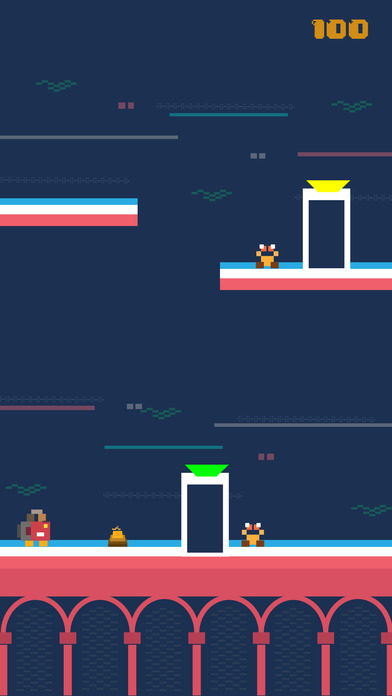 iTunes Description
Domukun-the poop monster is a one tap endless runner! The pixelated art shall remind you of the 80s. This fast paced arcade shall hook you for hours.

So you may ask, why we are suddenly shifting towards simple 2d Games? After all, we made games like Swipe Santa or Double Cube.
Forum Thread: Domukun (by Game Over Studio)
---
DrawCardLife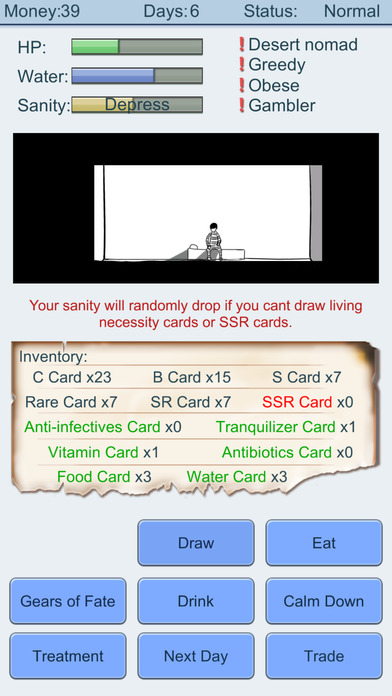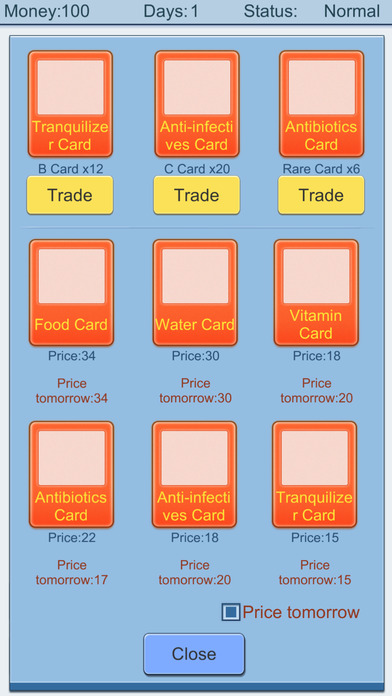 iTunes Description
A strategic survival card game — Use your talents to survive – by selling your drawn cards and draw more SSR!

-There's drawing games everywhere. Like drawing cards? SSR? Or card games?
-This is a game purely based on drawing cards – only by drawing SSR can you survive.
-Free to draw with real chances.
-This is a survival game too – you need to live to continue drawing. All your food and water are obtained by drawing. Remember to heal your diseases too!
-Randomized talents – everyone is born with 4 different talents, which will affect your drawing and/or survival. Some are good, some are bad. Try yours now.
-Trading – prices of cards are changing everyday. Exchangeable stuff changes everyday. Be prepared.
-Gears of fate – feeling unlucky? Change your luck forever.
-Target – draw 100 SSR cards in 365 days and you've done it.
Forum Thread: DrawCardLife (by Xiaoyong Wang)
---
Drop'd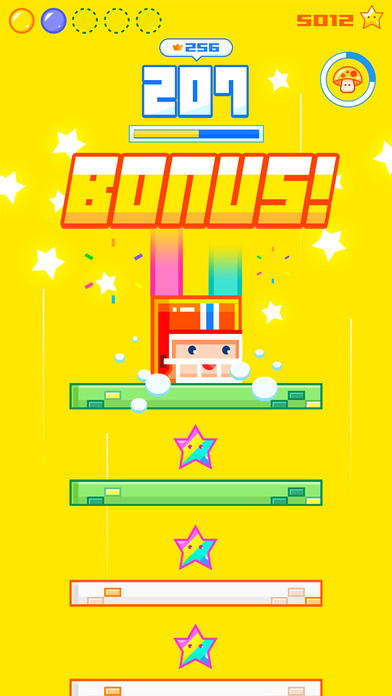 iTunes Description
Quick you're running out of time. Tap to drop your character on the green platform below. Watch out for obstacles!

Features:
20 cute characters
Multiple power ups
Bonus mode
Forum Thread: DROP'd (By GalacticThumb)
---
Endless – A Lost Note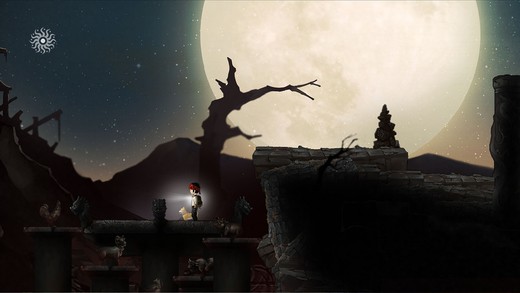 iTunes Description
Game play:
——Horizontal scroll game with action, adventure, and puzzle features, a retro form of 2D sequence frame.
——It employs the split screens virtual control system that left screen is direction and right screen is action. When picking up items, the phone players can click it with fingers.
——Meticulous actions, convoluted riddles and fascinating story developed by unique scripts will lead the protagonist to advance with a dog, discover the story and get treasures.
——73 curios and 44 achievements await your challenge.
Forum Thread: Endless-A Lost Note (by BrahmaGame)
---
Falsus Chronicle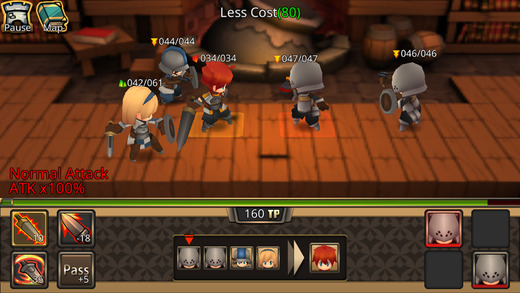 iTunes Description
《Falsus Chronicle》is a strategy-oriented RPG. Players need to get familiar with the characteristics and attributes of the companions in the team and figure out the appropriate battle tactics towards different enemies. Then, victory will be in sight.

The randomly generated maps of the stages are challenging, but still, the evenly attracting factor is the truth behind the story, which players should explore by yourselves.
Forum Thread: Falsus Chronicle (By HorngYeuan Digital)
---
Froggy Ribbit
iTunes Description
Welcome delicious Froggy, don't you dare to escape my kitchen! I have a magnificent French recipe in mind for my guests tonight… .Plat du jour 'Soupe de Grenouille'!

"Quick, he's gone…. Jump! No not on the stinky cheese..bleh.. Watch out that cat is evil..! Ooh no the Chef is coming back…!! Baguettes are flying!"

Froggy Ribbit is a playful game where you take control of a frog that tries to escape the horrid fate of becoming Frog Soup. Outrun the Chef, harass him with mustard, jump over kitchen utensils, avoid hazards, and dodge his soup-ladle on your way to freedom!
Forum Thread: Froggy Ribbit (by Midnight Pigeon)
---
Harvest on Jupiter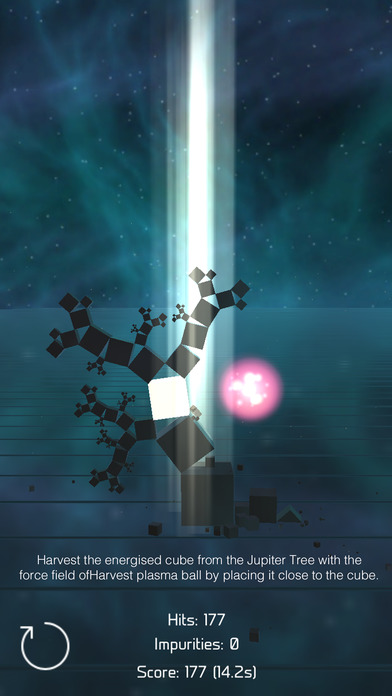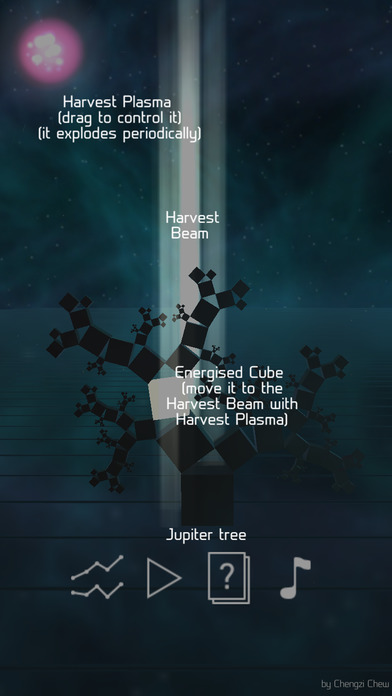 iTunes Description
Harvest on Jupiter is a beautiful and relaxing, sci-fi puzzle game.

Harvest the energized cube from the Jupiter Tree with the force field of Harvest plasma ball by placing it close to the cube.

Discover the many faces of the mysterious Jupiter Tree.
Forum Thread: Harvest on Jupiter (by Cheng Zi Chew)
---
Last Bang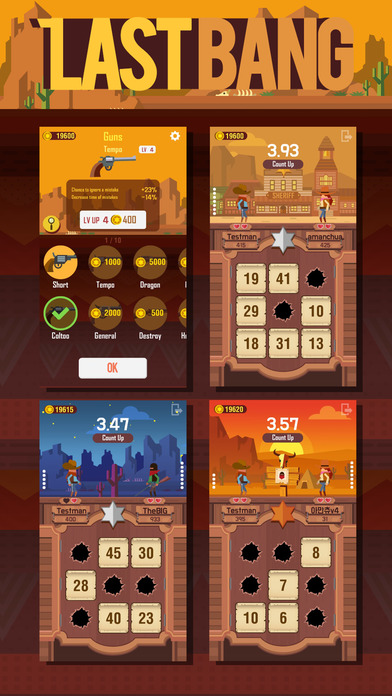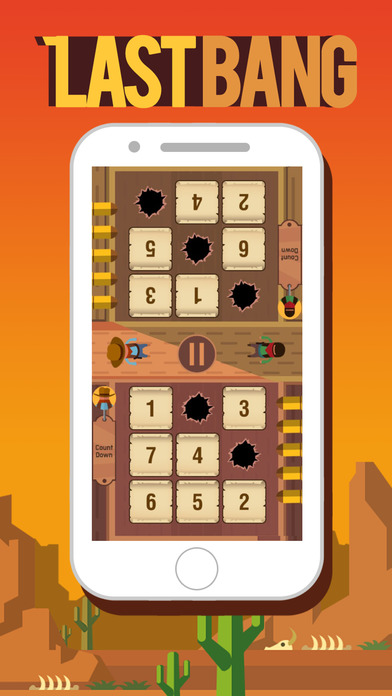 iTunes Description
Long time ago, Due to continued crimes and criminals, the security of the country was getting worse and worse. The government tried to solve this by putting a bounty on criminals head.

However, the situation gone differently. The criminals who want to get the bounty, started to hunt other criminals. Everyone in the country such as Sheriff, Bounty Hunter, Thief, Soldier, and Indian tries to kill each other to earn money in this battle.

Do you want to be a part of this battle? Become the best gunman in the west!
Forum Thread: LAST BANG (by RECTWORKS)
---
Lunaform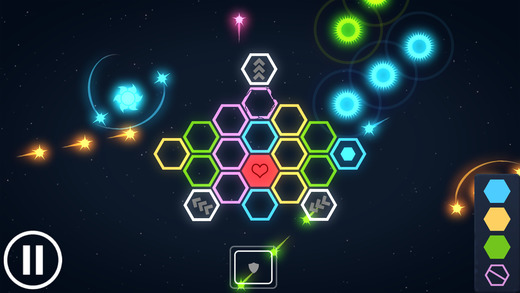 iTunes Description
Lunaform is a puzzle arcade game like breakout, but instead of destroying all of the blocks you're trying to fill them up. Swap the hexes just in time to catch stars of the same color, and fill up the grid to complete the level. Sounds easy at first, but later on increasingly complex star patterns emerge, and the hex grid gets larger as you work on harder planets. Your goal is to finish constructing the solar system by building each planet, accomplished by beating each level.
Forum Thread: Lunaform (by Chronobit Studios)
---
Madnessteer Live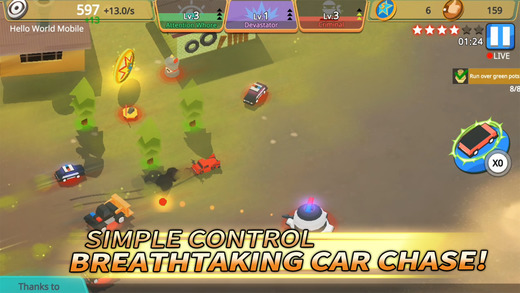 iTunes Description
Play as a attention seeking Streamer craving for more views!
Rampage, race until you are at the top of the online broadcast!
Perform stunts, destroy, run from cops and choppers! All for the viewer's fun!!
Simple controls but Never! a simple experience!
Now enjoy a breath-taking, action-packed, bombs-blazing, speed-thriving Arcade action
and Let Your Name be known!!
Forum Thread: Madnessteer Live (by Doonome Games)
---
Mephisto Game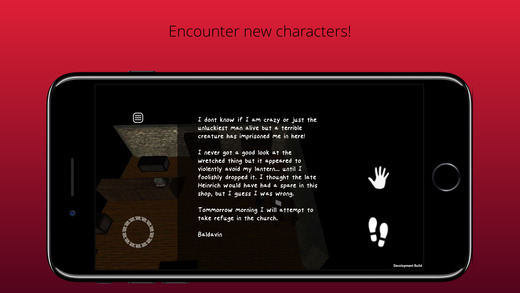 iTunes Description
Mephisto is a 45-60 minute narrative rich puzzle adventure game. You play an older man who awakens at the edge of town only to find out that his hometown has been ravaged by a mysterious monster. Players will spend most of their time solving puzzles, uncovering mystery and avoiding danger. Puzzles are dynamic and will never have the same solution. Mephisto also has three different endings based on the way you play so tread carefully!

**This game requires audio. Ensure app is not muted!**
Forum Thread: Mephisto Game (by Shane Light)
---
New York Toy Fair: The Game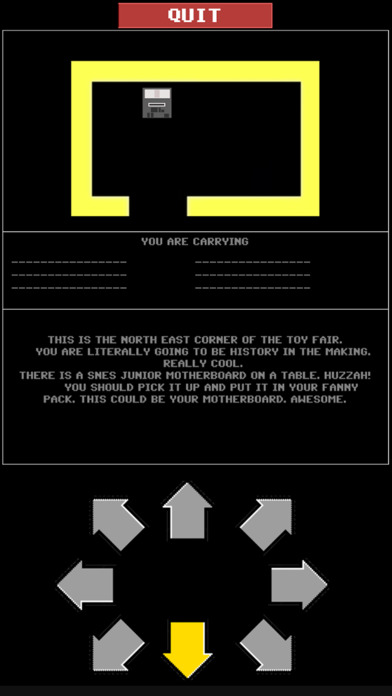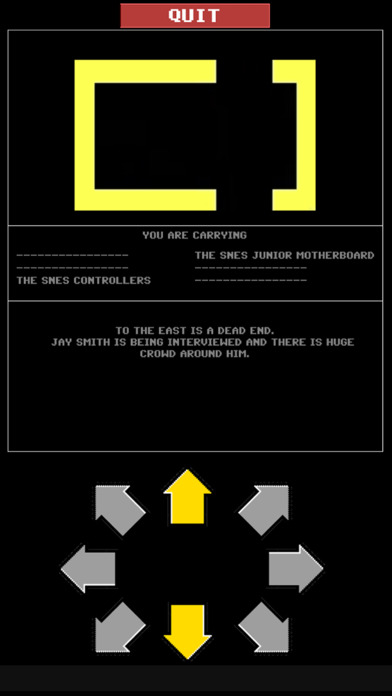 iTunes Description
It is 2016 and you are at the New York Toy Fair, attempting to wow the industry with a new retro video game console.

You must look around the show floor and collect all of the pieces you need to build your prototype so you can demo some games.

You play the part of Mike Kennedy, video game entrepreneur, cornering the retro game market.

While making your way around the toy fair you must avoid several enemies who will try and halt your efforts of getting funded.
Forum Thread: New York Toy Fair: The Game (by Gimpy Software)
---
Polywarp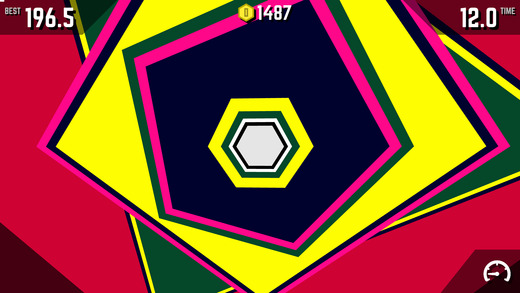 iTunes Description
Polywarp is a minimal game about rhythm and geometry. Match the polygon shapes before they reach the center of the screen to survive. Collect color schemes to transform the game into a psychedelic kaleidoscope as you progress through several stages of increasing difficulty. Headphones recommended.

IMPORTANT HEALTH WARNING: This game contains high-contrast rapid flashing images.
Forum Thread: Polywarp (By Michael Davies)
---
Red's Kingdom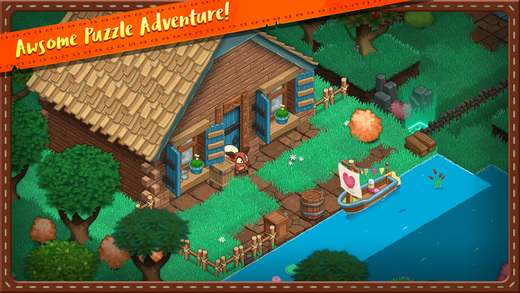 iTunes Description
Mad King Mac has kidnapped your father and stolen your golden nut! Solve puzzles and battle goons as you explore and battle your way through the kingdom.

Discover hidden treasure, collect nuts, unlock special powers and much more as you play through 17 amazing and unique areas where there's always something new to discover.
Forum Thread: Red's Kingdom (By Cobra Mobile)
---
Roly Holes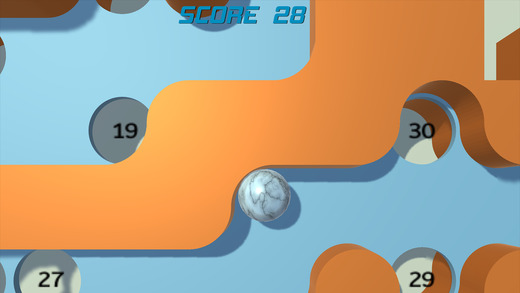 iTunes Description
The endless ball rolling game.

ROLL fast, or ROLL slow.
Just roll as far as you can without falling down a hole!

Choose an endless maze and see how far you can go.
Three game modes to play; random maze, maze of the week, or custom maze.

There is an almost infinite number of mazes to play
Forum Thread: Roly Holes (by Rough Jem Studio)
---
Seaking Hunter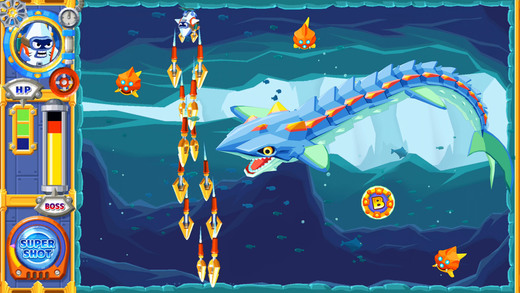 iTunes Description
Hunt down giant underwater creatures that we though didn't exist. Evade their claws, tentacles and counterattack with powerful attacks.

Features
– A good variety of combat suits that can walk on the walls and ceiling
– Unique and dangerous Monsters
– A worldmap to explore
– Beautiful graphics
Forum Thread: Seaking Hunter (by GAME ATTACK.)
---
Secret Tower: 500F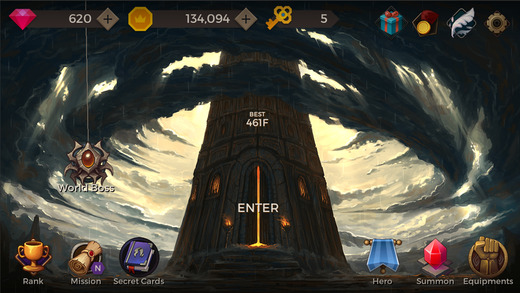 iTunes Description
Experience a quick thrilling Battle of the Tower of Secrets.
Please configure a more powerful team.
Go up the height.
Collect all the secrets that can be obtained from the 500th floor above.
Please Defeat World Boss stronger as the best team.
Defeat World Boss and collect your equipment in the legend.
Please compete with players around the world.
Please kills many demons and bosses and save the world.
Come Be a hero!
Forum Thread: Secret Tower : 500F (by jang-hee Park)
---
Sky Dancer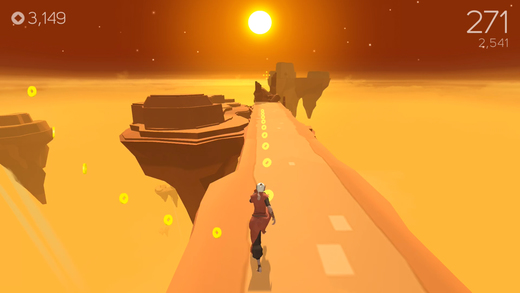 iTunes Description
In Sky Dancer you will join the dangerous game called Sky Dancing and push yourself to limitation with every wild jumps through a stunningly beautiful planet! Sky Dancer is for people who love Skydriving and also for whom never experiencing the beautiful of risk while being airborne!

Especially when you learn how to get used with the game, you will discover that everything around you isn't matter anymore, it's just you and the endless Sky Dancing's challenges!
Forum Thread: Sky Dancer (by Pine Entertainment)
---
Stickman Surfer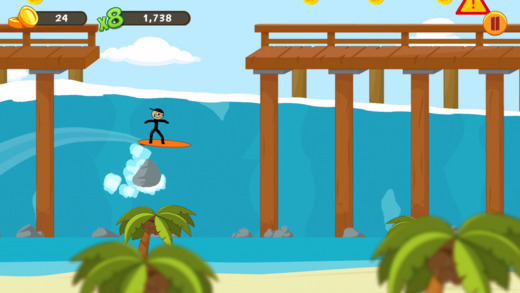 iTunes Description
From the makers of the hit games Stickman Skater and Stickman BMX comes the long awaited next game in the series – Stickman Surfer. Help the legendary Stickson carve up the waves, cruise the dunes in his jeep, land some big air on the skate halfpipe or simply chill out in his beachside shack and watch the world roll by.
Forum Thread: Stickman Surfer (By Turbo Chilli / Traction Games)
---
WarFriends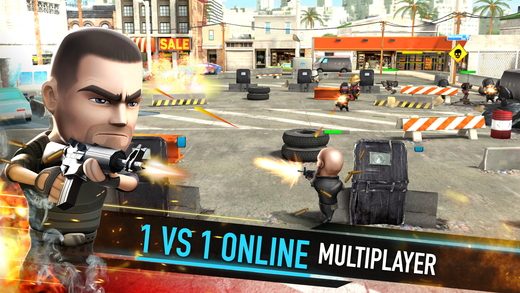 iTunes Description
Go to war with your friends and become the world's best squad in WarFriends, a unique 3D tactical action game from the makers of Mega Dead Pixel. Dodge bullets, dive between cover and take out the invading enemy forces by any means necessary!

ONLINE WAR – Create a squad and enlist your friends to fight alongside you in ranked online deathmatches. Can you lead your squad to the top of the leaderboards?
RAISE AN ARMY – Build an army of shotgunners, drones, and even jet pack troopers to deploy strategically in the heat of battle
INTRODUCING WARCARDS – Build a deck of WarCards with game-changing perks. Deploy them in battle to slow your enemy, boost your weapons, inflate heads and much more!
INCREDIBLE FIREPOWER – Unlock a full arsenal of weapons ranging from pistols to anti-tank bazookas!
Forum Thread: WarFriends™ (by Chillingo Ltd)
---
Yobot Run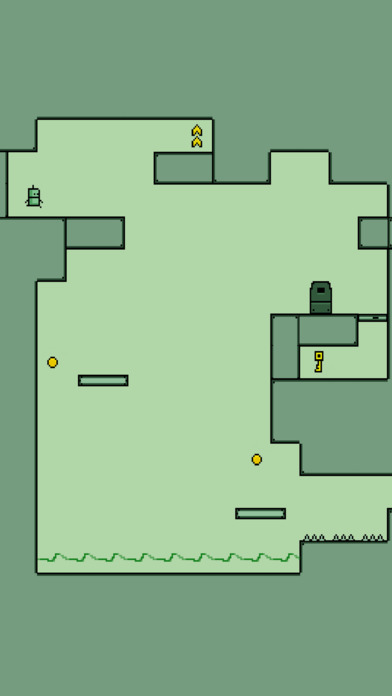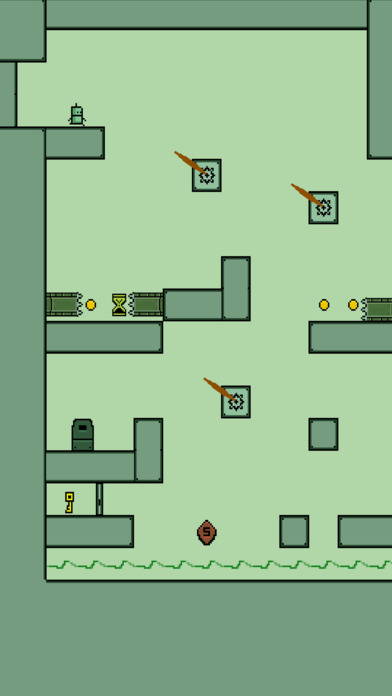 iTunes Description
A new kind of platform runner game you can play with one hand. Yobot Run plays as a side-scrolling, auto-runner platformer game. The player controls Yobot as he automatically runs from left to right, jumping on his own to clear small gaps or obstacles. Yobot is an acrobatic spy robot. The robot manufacturing plant is in danger. But Yobot can save. Yobot constantly runs forward, while you time your taps to pull off stylish jumps and moves to gather coins and reach the goal!

To run away from enemies and dodge the obstacles use the halt feature. In Yobot timing is everything. Find the keys open the gates. Lots of platforming obstacles.
Forum Thread: Yobot Run (By Serkan Bakar)
---
Z-Exemplar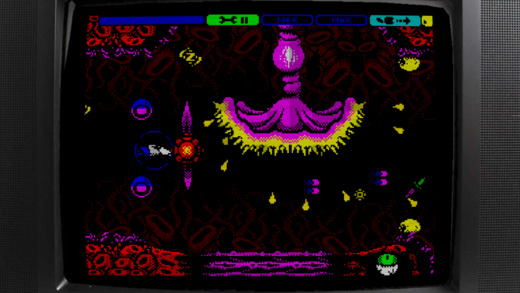 iTunes Description
Z-Exemplar is a side-scrolling shooter in the tradition of R-Type, Gradius, Nemesis and other classic arcade games from the past. Borrowing its aesthetic from the computers of yesteryear (specifically the Sinclair ZX Spectrum) Z-Exemplar combines bright, bold, 8-bit pixel art with frantic action and an epic mission to conquer a galaxy of almost 1000 planets.
Forum Thread: Z-Exemplar (by Suminell Studios)
---
ZigZag Warriors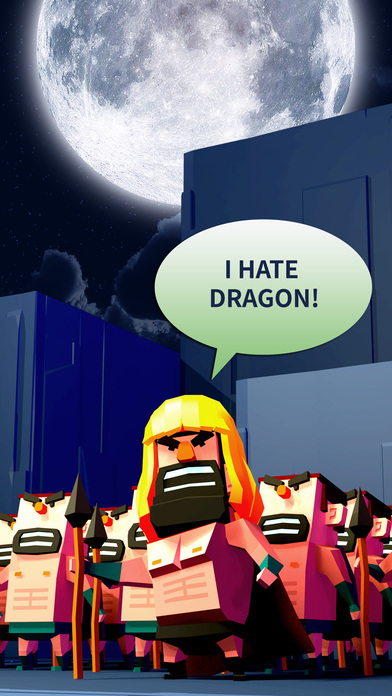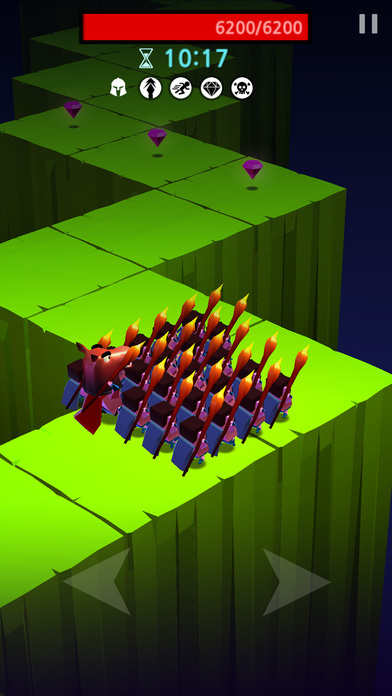 iTunes Description
"I hate dragons!"
Warriors! Let's hunt the dragons down.
We are looking for dragon slayers to free the world of ZigZag~!

* Go through the tough journey
– Warriors will automatically go forward.
– Control the Warrior by tabpping Right & Left.
Forum Thread: ZigZag Warriors (by jong kim)
---
3132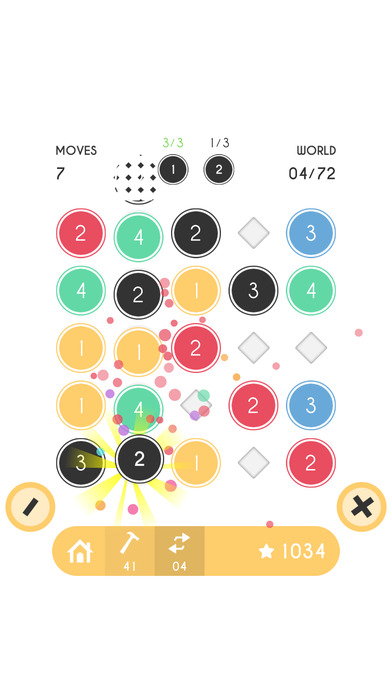 iTunes Description
Original number puzzle with dice algorithm and match 3 rule. If you want to relax with fun, 3132 is good for you.

3132 is easy to learn, you only need swap numbers to match 3. But you only have several moves. You must be sure every move is worth. While like dice game, you can roll special numbers without moves. Roll to proper numbers and find best way to solve level. If you fail, you can restart it again and again without any cost. Also you can use coins collected when you play to continue with extra moves.

Five grades, all unlocked. Infinite levels, maybe?

Good Luck!
Forum Thread: 3132 (by Yinjian Li)
---