In case you haven't heard, The Binding of Isaac: Rebirth is out on iOS! It's been a long, strange journey but well worth the wait to finally have one of the finest roguelike dungeon crawlers in the world in our pockets at all times. If you can manage to pull yourself away from Isaac for a bit, though, there's actually a ton of other awesome stuff arriving this week, as is the case with pretty much every week on the App Store. Plus there's a handful of pretty darn awesome games that are scheduled to arrive today but just haven't shown up yet, so whenever those start showing up we'll update this post here. So be sure to look through the full list of games that actually are out now below and let us know which ones you'll be picking up this week!
UPDATE: Late arrivals Sonny and Zombie Free Throw have been added to the list!
---
Babel Rush: Heroes & Tower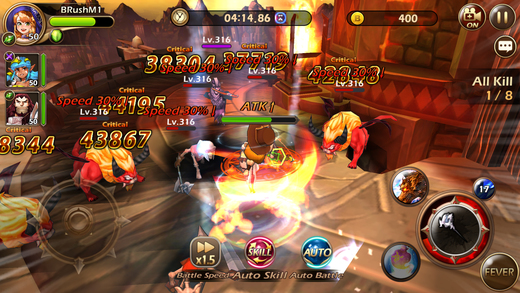 iTunes Description
Babel Rush: Heroes & Tower is a speed attack fantasy saga, where the Chosen Ones battle with speed and power against the corrupted forces. As the fallen immortals dominate the land, heroes chosen by the heavens gather and join forces. But they need your help to save the world from the brink of oblivion! Level up the five heroes and their gear, create the ultimate expedition force and claim victory!
Forum Thread: Babel Rush: Heroes & Tower (By rainbowyard Corp)
---
Basketball Agent: Sports Management Simulation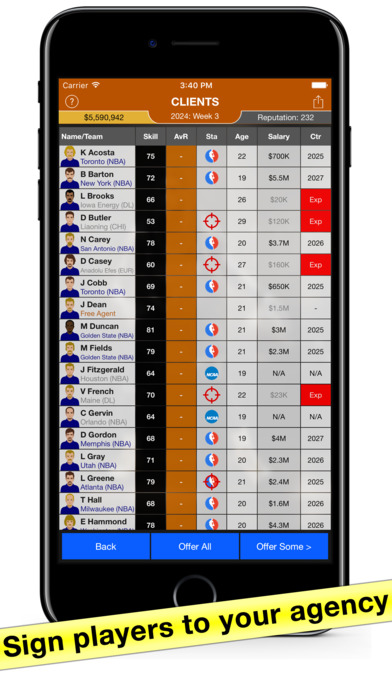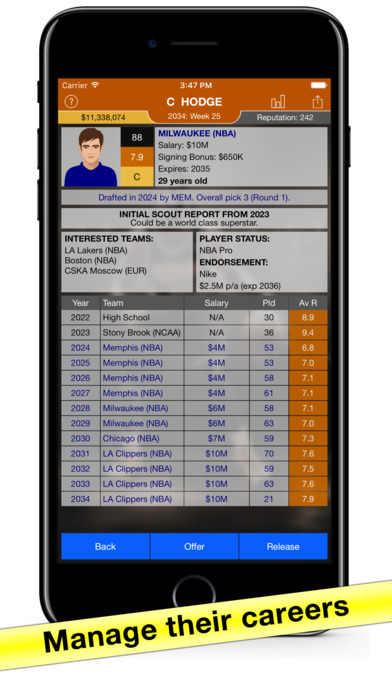 iTunes Description
"Show me the money!" In this innovative basketball management game, you are an ambitious agent. Can you negotiate with GMs to get good contracts for your players? Do you have what it takes to handle a group of egotistical young players and shape their careers? Can you get them drafted and playing in the NBA? If you think you can make money in the murky world of modern sports, leave your morals at the door and step this way…
Forum Thread: Basketball Agent: Sports Management Simulation (by Steven Nicola)
---
The Binding of Isaac: Rebirth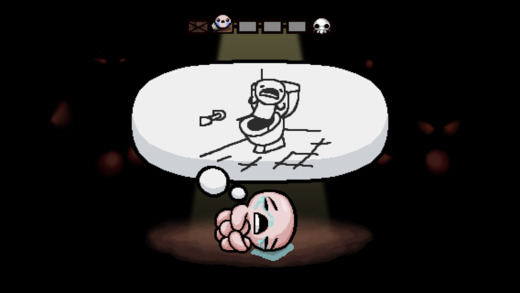 iTunes Description
The Binding of Isaac is a randomly generated action RPG shooter with heavy Rogue-like elements. Following Isaac on his journey players will find bizarre treasures that change Isaac's form giving him super human abilities and enabling him to fight off droves of mysterious creatures, discover secrets and fight his way to safety.

About the Binding Of Isaac: Rebirth
The Binding of Isaac: Rebirth is the ultimate of remakes with an all-new highly efficient game engine, all-new hand-drawn pixel style artwork, highly polished visual effects, all-new soundtrack and audio by the the sexy Ridiculon duo Matthias Bossi + Jon Evans. Oh yeah, and hundreds upon hundreds of designs, redesigns and re-tuned enhancements by series creator, Edmund McMillen. Did we mention the poop?
Forum Thread: The Binding of Isaac: Rebirth (by Nicalis, Inc.)
---
Birds on the Go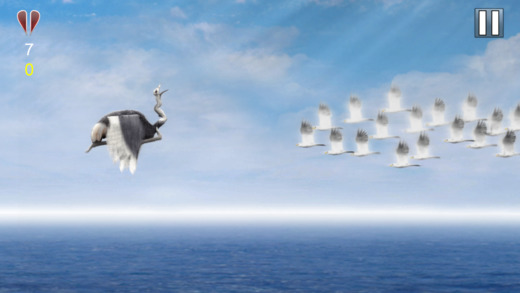 iTunes Description
Fly with birds and other animals (including a JetPack Cat, a dog with balloons and a flying squirrel) over beautiful skies while avoiding a collision with other flying animals. Levels include blue skies, northern light skies, starry skies, stormy skies and skies above the sea. Easy and free to play. Just tap the screen to fly higher. The more you fly the more coins you collect which you can use to unlock more characters and levels. Coins and best distances travelled in levels are saved automatically.
Forum Thread: Birds on the Go (by Mika Rantaniemi)
---
Blump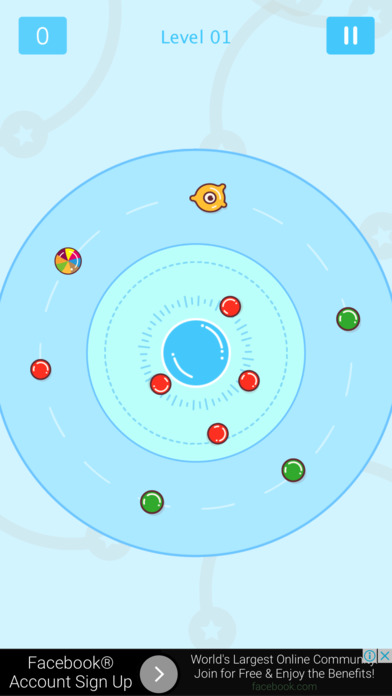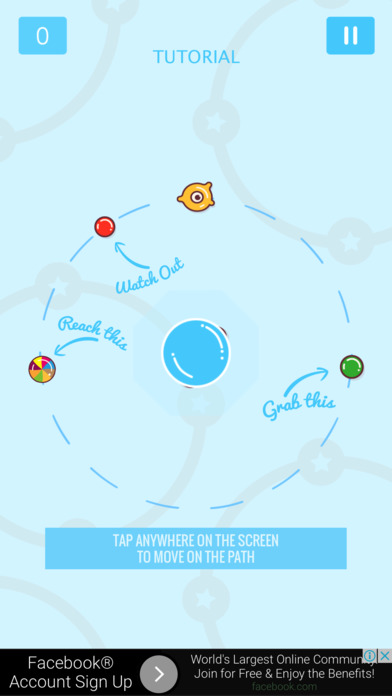 iTunes Description
Are you ready to encounter the most loveable characters out there? Welcome to the world of BLUMP, where you control cute being as they try to get the green beans as fast as possible.

Keep in mind that you need to get as many green beans as possible if you want to unlock your other friends named BUG, FRO and TUT! All you need to do here is to avoid the red beans as they will kill you on the spot.

Each character is a lot of fun to play with. TUT is slow but he is easy to control and survival is in his nature. FRO is faster than BLUMP but controlling it is very easy and BUG is hard to control yet very fast!
Forum Thread: Blump (by victor matasaru)
---
Bubble Witch 3 Saga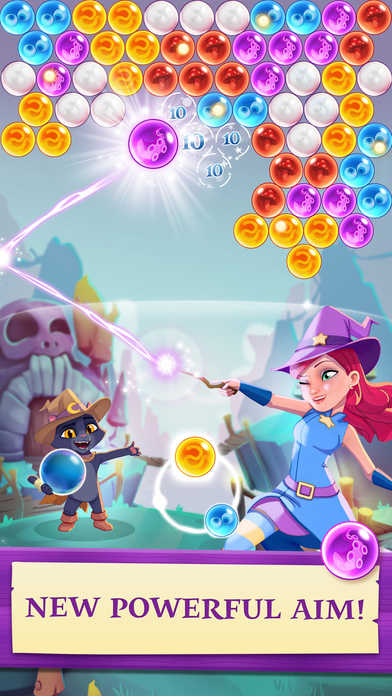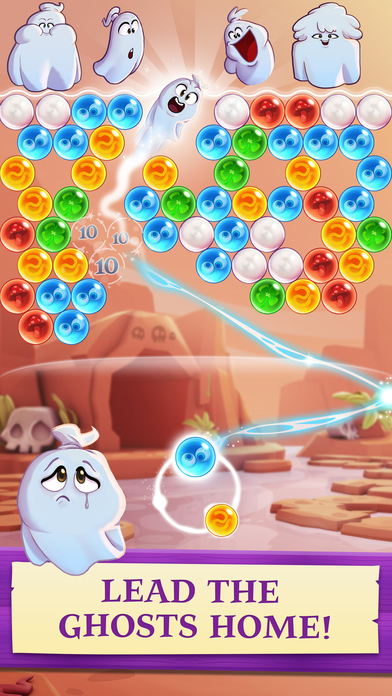 iTunes Description
Bubble Witch 3 Saga – A brand new exciting bubble shooting puzzle game from the makers of Candy Crush Saga

Play the brand new mini-game! Take turns with your friends to pop as many bubbles as you can against the clock – all within iMessage!

Bubble Witch 3 Saga – The brand new game in the popular Bubble Witch series. Stella the Witch is back and she needs your help to defeat the evil Wilbur in this exciting adventure! He may look cute, but he's full of magical mischief! Travel the realm bursting as many bubbles as you can in this bubble shooting puzzle game.

Take on this magical Saga alone or play with friends to see who can get the highest score!
Forum Thread: Bubble Witch 3 Saga (by King)
---
Chezz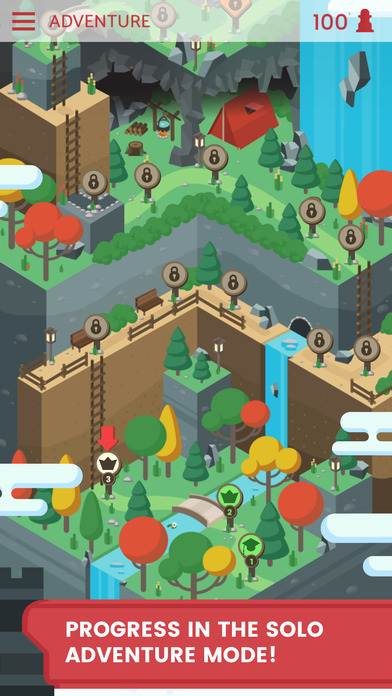 iTunes Description
Play chess in an all-new way!
Chezz breaks the rules to create the fastest, most frantic new way to play the classic board game.

Challenge yourself in a game that lets you move all the pieces at the same time. Fight online PVP battles in real time with other players, or solve hundreds of levels in adventure mode. Pieces change on each game board and can be upgraded. Fast like checkers, intense like chess. Play the ultimate board to action game conversion. Become the ultimate king or queen and join the Chezz revolution today!
Forum Thread: Chezz (by QuickByte Games)
---
Chopping Wood With My Dad Simulator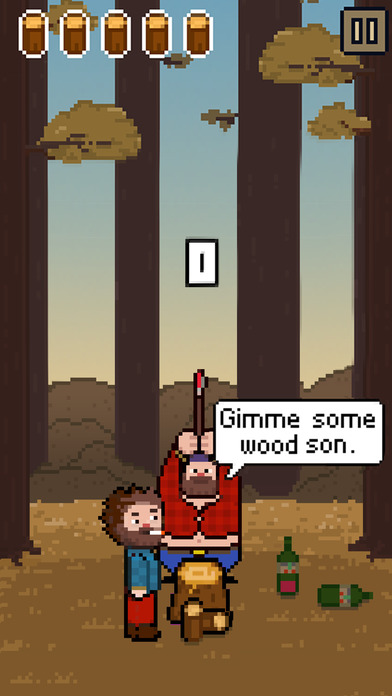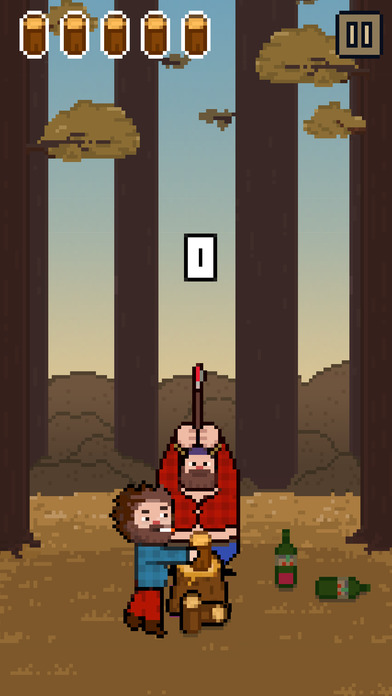 iTunes Description
Dad's a bit drunk… But the job needs to be done.
Be a good son and help him chop some wood!
Check out this engrossing arcade game, in all its pixelated glory!
The game requires lightning-speed reflexes and your full, undivided attention!
The rules are simple – but difficult to master.
It's fun and lightweight – and immensely satisfying once you break your own record!
Forum Thread: Chopping Wood With My Dad Simulator (By Piotr Krol)
---
Clash of Champs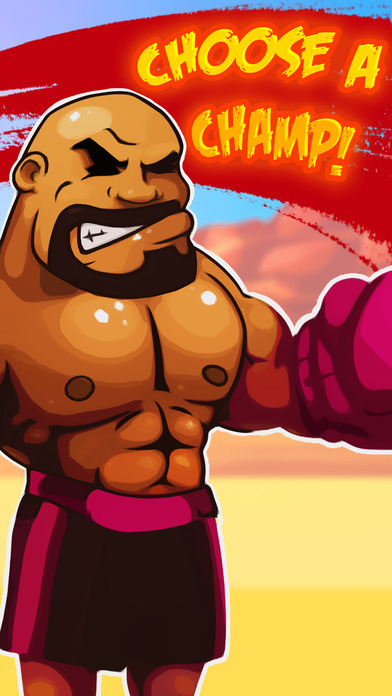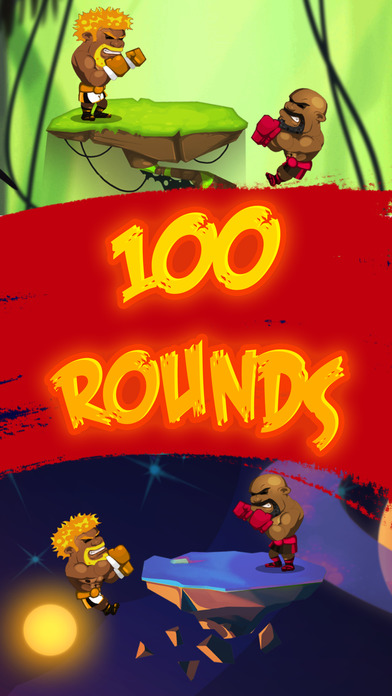 iTunes Description
Rise to the top of the heavyweight game in Clash of Champs – the latest all-action app from Shannon Briggs.

With simple one-touch controls, Clash of Champs puts your reflexes to the test as you fight to score quick-fire KO's by reacting before your opponent, just like a western gunfight duel!

Beat your warrior rival to the punch and you'll smash them from their platform, but tap too early or too late and you'll be the one going down.

Play alone or with a friend on a single screen, share your best scores and keep coming back for more as you battle to reach the next round.
Forum Thread: Clash of Champs – Boxing themed react tap game (by Champ Play)
---
Cubemetry Wars HD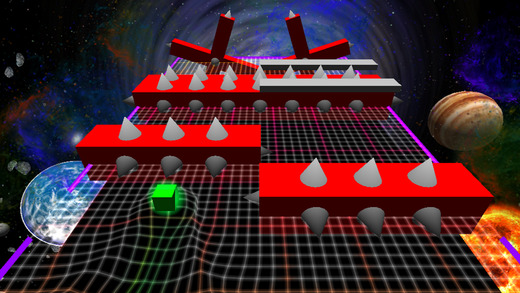 iTunes Description
Prepare for a near impossible challenge in the brutal world of Cubemetry Wars. Test your skills to the limit as you dodge, dash, jump and battle your way through hordes of dangerous red cubes.

Survive endless tough waves with the use of essential blue cubes to best your score!
Forum Thread: Cubemetry Wars HD (By Ghulam Jewel) [Free+Paid]
---
Don't Fall Ninja: Arcade Challenge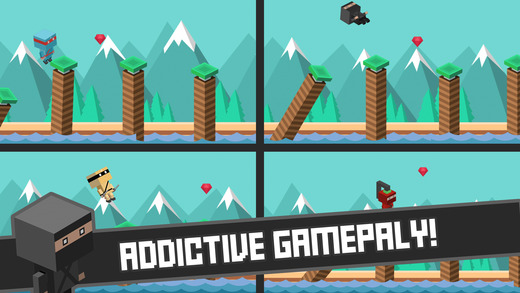 iTunes Description
Don't Fall Ninja, the hit and wildly popular Ninja Flipping game, includes all the same bottle flipping challenges in entirely new, heart-pounding settings with all new platforms and ninjas. Don't Fall Ninja is now 100% more fun! Jump your way past sea ,hurdles , diamonds , other ninjas.

Collect diamonds and amazing new power-ups along the way. Collect as many diamonds as you can to unlock amazing new ninjas. How far can you get? Stay alive! Don't fall ninja is one of the most popular mobile games of all time. Accept no substitutes!
Forum Thread: Dont Fall Ninja: Arcade Challenge (By Kaleb Young)
---
Dragons Kingdom War: Puzzle RPG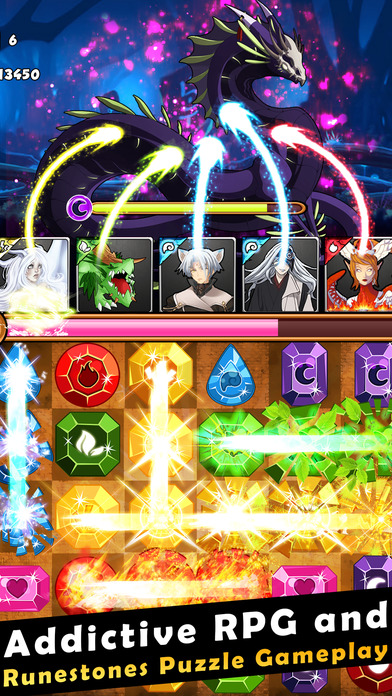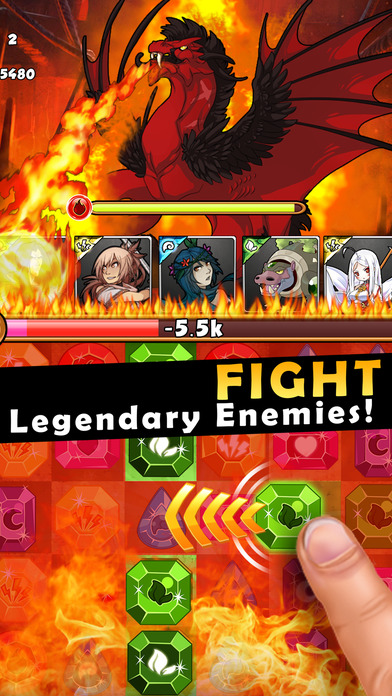 iTunes Description
In a Magical, far away Realm, 7 Dragon Kingdoms lived in harmony….
Untill one day…
When the sky rained fire.
Its time for legendary heroes to rise once again!
Welcome to the magical world of "Dragon Kingdom War: Puzzle RPG", an adventure that combines addictive game play from
turn-based strategy, role playing, card battle & gems matching.
Forum Thread: Dragons Kingdom War: Puzzle RPG (by Play Spirit Limited)
---
Flip Stack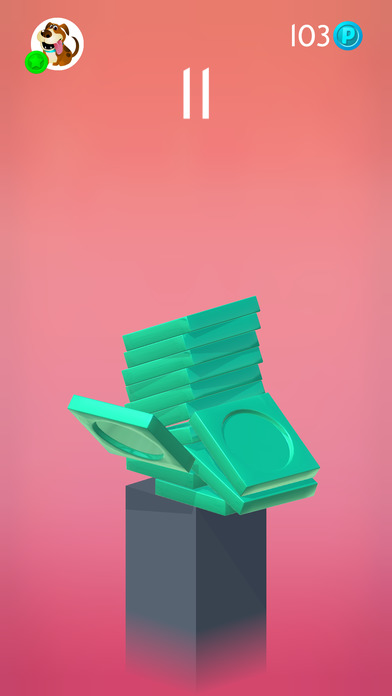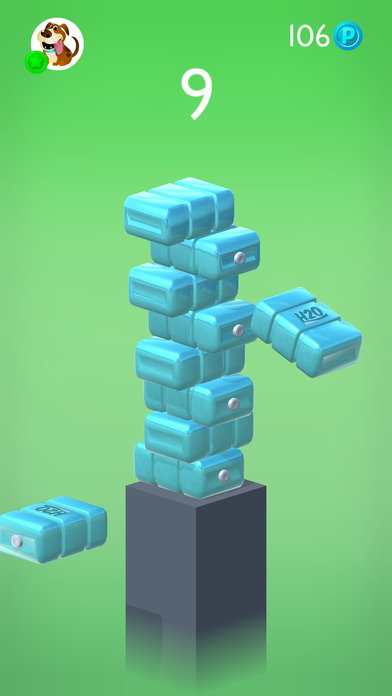 iTunes Description
Why take a flip game and a stack game into the shower, when you can play both!

This completely beautiful and unique Flip game, allows you to build a stack by flipping tiles.

The more you flip, the higher you stack, the more you stack, the higher…. you get the idea.

Be careful, and hold your nerve.
Forum Thread: Flip Stack (by PlayMotive)
---
Happy Cavemen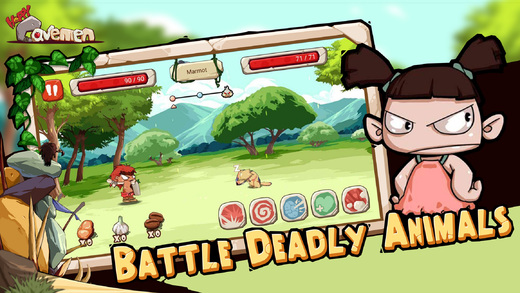 iTunes Description
Happy Cavemen is a comical adventure story of three friends in the stone age.
This game has 5 popular arcade minigame modes and contains no ads and doesn't need an internet connection to play. No Ads and no popup notification. We want you to only have fun playing our game!
Forum Thread: Happy Cavemen (By Fire-Point Interactive)
---
I.F.O. (Identified Flying Object)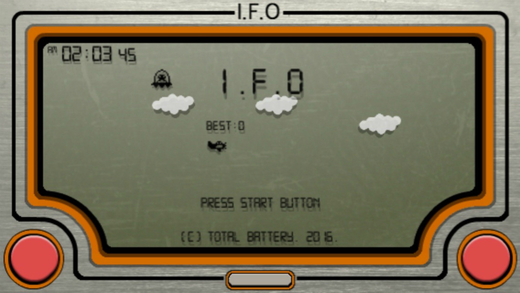 iTunes Description
Eat aliens, pick up cows, and shoot UFOs in this retro shoot-em-up game by Total Battery.

Controls:
Press the "Play button" to start the game.

You can rotate aircraft by left & right keys. and you can dash by push both keys together(Drill is only can attack while dash).
Forum Thread: I.F.O. [Identified Flying Object] (by Total Battery Inc)
---
Journey of HaHa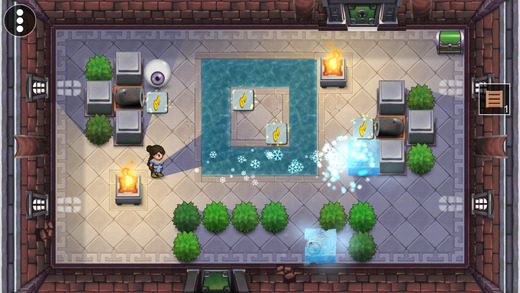 iTunes Description
Journey with "Haha" as she ascends a deadly tower. Face new challenges in each room, including new obstacles, enemies and traps. Don't rely on your speed or strength to get you through this; only your smarts can help you reach the top.

Features:
-Challenging and fun puzzles
-More than 50 mind-bending and treacherous rooms
-Puzzles that build on what you've learned
-Beautiful 2D, top-down graphics
-Numerous enemies ranging from benign to instantly deadly
-Yes, her name actually is "Haha"!
Forum Thread: Journey of Haha (by Sergio Arrascaeta)
---
Jump To Die!!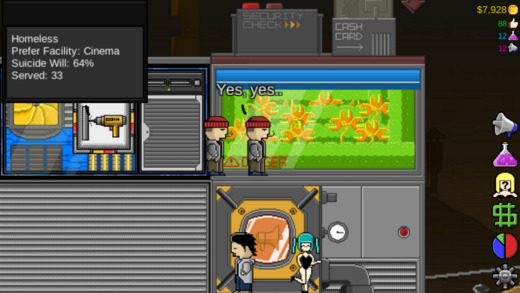 iTunes Description
Now you have a chance to operate your own company….of suicide!

This world is doomed. People don't have enough resource to live. As a genius business holder, you realized that it's a chance to make money! So you rent a small building and began your business – to attract people to jump off your roof.
They will pay for that for your nice service. You made them so happy before they finished their lives.
But you won't be making money peacefully….Zombies are around the corner!
Forum Thread: Jump To Die!! (by Jiangyao Chen)
---
Mechanical Box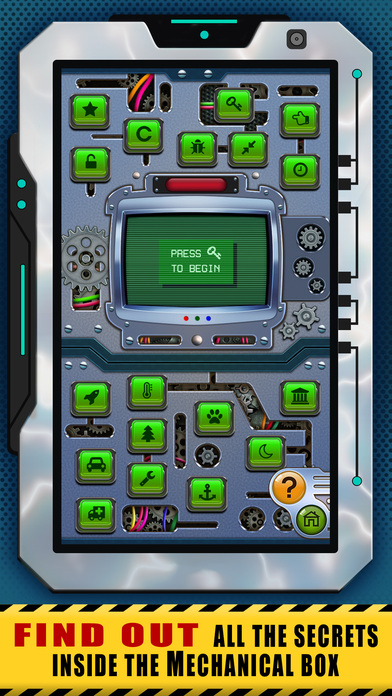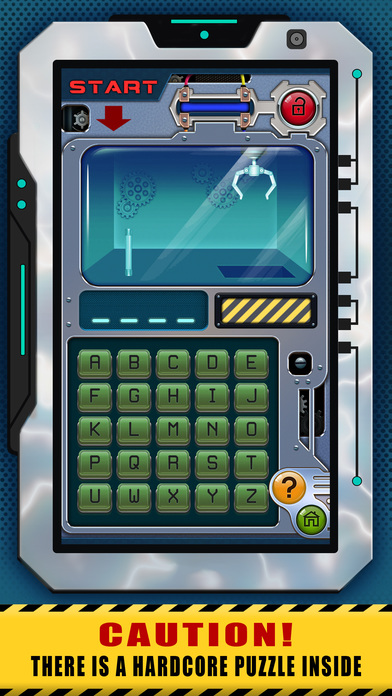 iTunes Description
This Mechanical Box is a device created with only one purpose: to always protect what's inside, no matter what it takes. Every protection layer is a new, unique puzzle. Tester's task is to try and hack into it and override the security system of the Box by finding the secret switches, cracking the passwords and solving the mind-blowing puzzles. The player will have to use as much creative thinking, attention to detail as possible. Are you ready for this challenge? Make a decision!
Forum Thread: Mechanical Box (by Andrey Sklyarov)
---
One Pillar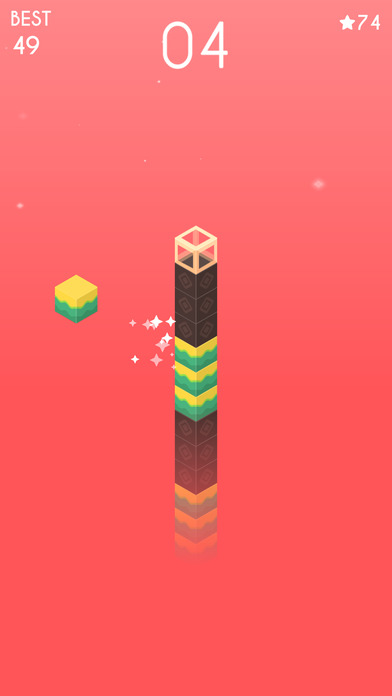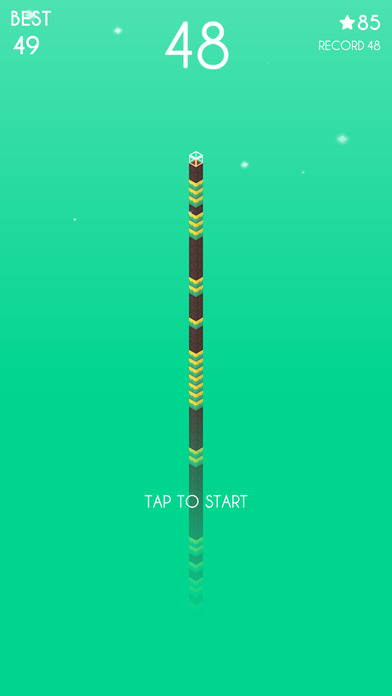 iTunes Description
Welcome to "One Pillar".

An one tap minimalistic style game.

I have to say "One Pillar" is more like a puzzle game. Do you think so? You only need match same cube to stack "One Pillar" higher and higher.It looks like very easy, but if you always stack same cube in one position, you maybe in dangerous for you may need tap lots of times later.

You can earn coins when you play and unlock more blocks to make a different pillar.
Forum Thread: One Pillar (by Li Yinjian)
---
RA Challenge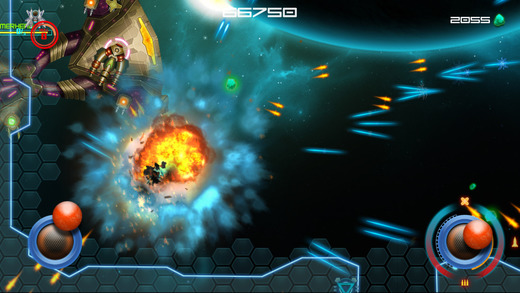 iTunes Description
Welcome to the Retro Assault: V'Lorn Moon Challenge!

Blast your way through this action packed retro arcade style challenge demo! 20 waves of fierce space shooting action!

As an elite pilot of the United Earth Force, you control an advanced fighter craft with interchangeable weapons, fighting your way through alien fighters, fuel ships, transports and huge capital sized war ships armed to the teeth with an assortment of brutally powerful weaponry commanded by the ruthless Galactic Emperor, Phar'z Krogan.

The goal of the Challenge Level is to see how far you can get through this awesomely space themed gauntlet of doom, which takes place on the back side of V'Lorn Moon, and to prepare you for the full-sized game Retro Assault that will be released in the early second quarter of 2017.
Forum Thread: RETRO ASSAULT: V'Lorn Moon Challenge (by Big Shiny Games)
---
Rune Craft Online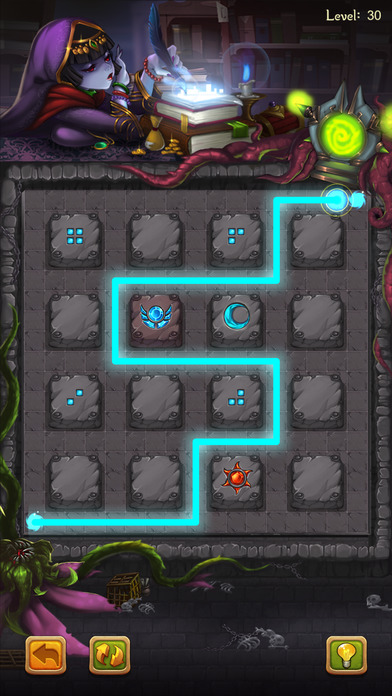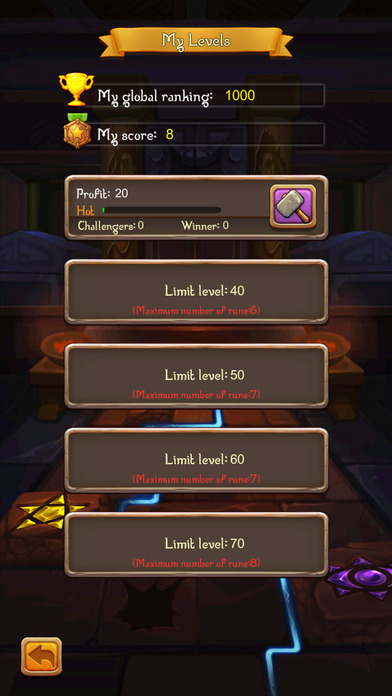 iTunes Description
RuneCraft is a challenging and attracted puzzle game with 100 designed levels.
You can solve the puzzle by lining, according to the rules of the runes.
Moreover, you can design your own level freely with your imagination! Also, you can challenge other players online.
If you want to challenge your imagination and IQ, just play it.
Forum Thread: Rune Craft Online (by Ji OuYang)
---
Sonny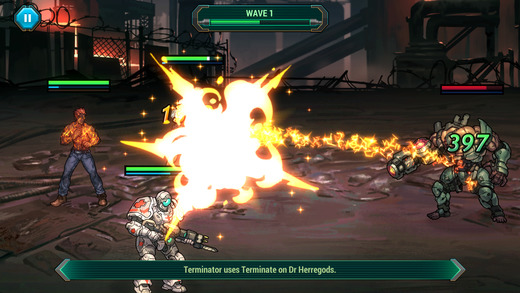 iTunes Description
Reimagined for iOS, cult-hit RPG Sonny brings challenging turn-based combat that requires strategy and mastery of each new skill to survive in a bizarre and dangerous world.

When Sonny rises from the dead with his mind intact and his memories missing, his search for the truth will lead him and his allies to save the world or die trying against rampaging mutant zombies, monstrous techno-beasts, and much more. Reinventing the classic played by millions, Sonny is designed for cunning and creativity with an emphasis on strategy and difficulty as the gameplay evolves. Featuring stunning artwork by Jet Kimchrea and an engrossing original score by David Orr.
Forum Thread: Sonny (By Armor Games)
---
Space Settlers: Colonization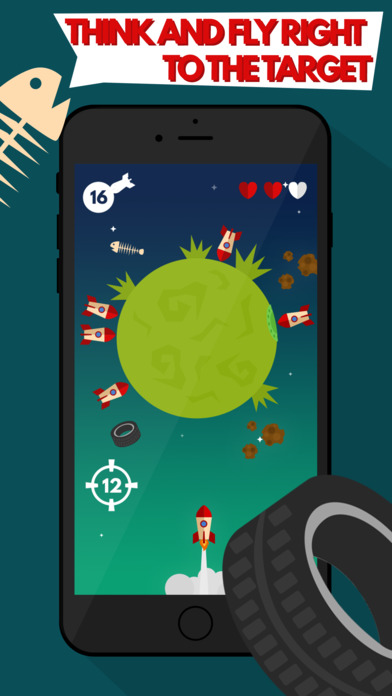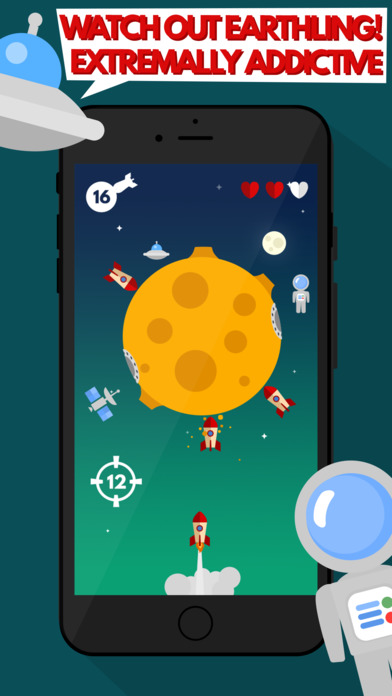 iTunes Description
Play a great arcade game and become a true colonizer! Test your reflex, concentration and precision. Show how observant you are. Get used to acting under pressure. Make your decisions quick! Four galaxies and hundreds of planets are waiting for your rockets. Start your arcade space adventure now.
Forum Thread: Space Settlers: Colonization (by Inspiro Software)
---
Super Cartoon Survival Game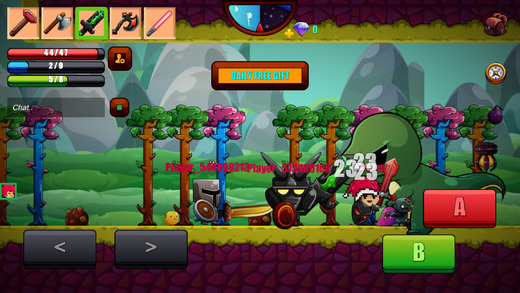 iTunes Description
What would you do with a crafted pick axe, an axe, and a weapon in Cartoon Survival?

Gather materials, craft, fight, and become the world's best Cartoon Survivor!
Craft your cartoon hero from a noob to a legendary warrior who will lead others into battle!

In Cartoon Survival, you will need crafting skills, gathering skills, fighting skills, and a bit of charm.
Survive solo, or survive together with friends online or with other Cartoon Survivors in the network.

Hatch cartoon monsters and take them as pets in your travels! So much cartoon to discover and craft!
Forum Thread: Super Cartoon Survival Game (by Joe Man)
---
Super Hyper Ball 2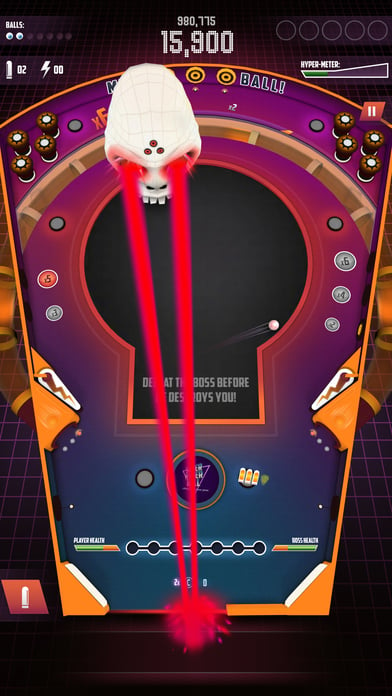 iTunes Description
Super Hyper Ball 2 is a hyperactive cocktail of Pinball & Breakout. Set in a 80s/retro themed table you compete against the world to get the highest score in 4 different game modes.

STORY MODE – This mode is the main game, and plays the most like a classic pinball machine where you start with 3 Balls, and you have to work yourself towards the Jackpot platform, by beating all the mini-bosses/games to collect all the "JACKPOT" letters and get a highscore!

ENDURANCE MODE – Endurance mode is a race against the clock. You start with 1 minute on the timer, and you need to score as many points as you can before your time runs out. You can increase your time by destroying blocks and clearing platforms.
Forum Thread: Super Hyper Ball 2 (By Neonchimp and Appsolute Games)
---
Towaga
iTunes Description
"It has been foretold that a masked being would stand atop the legendary Towaga Temple, dwelling among shadows to fulfil The Black Moon Ritual."

Explore, fight, exorcise… survive!

But The Ancients warn you: your journey won't be easy. Prove yourself worthy and the light shall reward your sacrifice."

We hope you'll have as much fun discovering the game as we had making it!
Forum Thread: Towaga (By Sunnyside Games)
---
Tricky Levels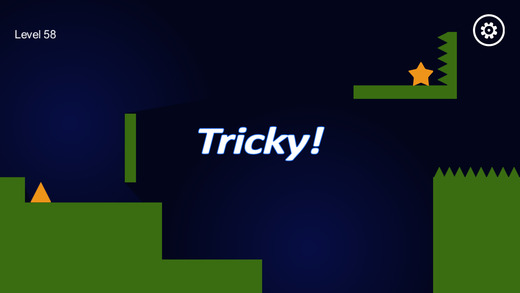 iTunes Description
Trapped in scary levels with lots of moving obstacles. Find your way out! Move properly, act fast, and decide wisely.
Remember: Not all characters are the same!

Features:
– Simple touch and hold controls
– An amazing minimalist music
– 100 amazing well designed levels to escape from!
– 3 Different characters with different characteristics
– Addictive Gameplay
Forum Thread: Tricky Levels (by Jumpingu)
---
Yu-Gi-Oh! Duel Links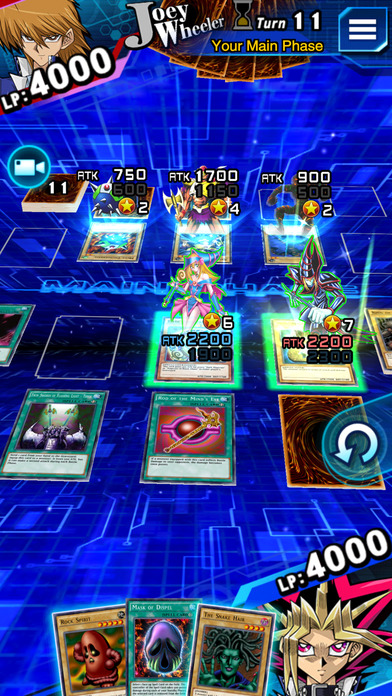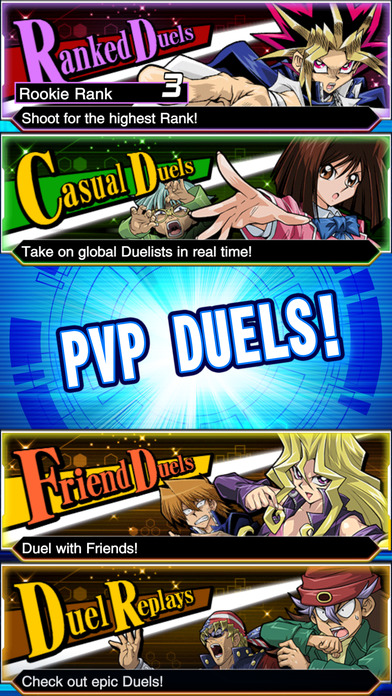 iTunes Description
Take on global Duelists in real-time and while on the go with "Yu-Gi-Oh! Duel Links"!
– Star-studded lineup includes: Yugi, Kaiba, Joey, Mai and more!
– Voices from the anime heighten the Dueling experience!
– Intuitive controls for beginners! Depth to satisfy "Yu-Gi-Oh!" veterans!
– Signature monsters feature stunning 3D animations!
– Build your ultimate Deck and aim for the top!
Forum Thread: Yu-Gi-Oh! Duel Links (by KONAMI)
---
Zombie Free Throw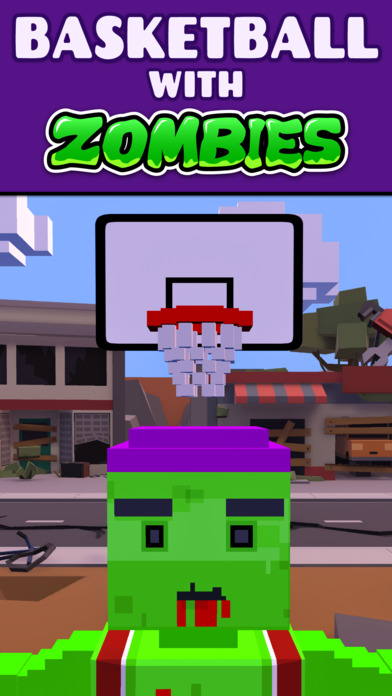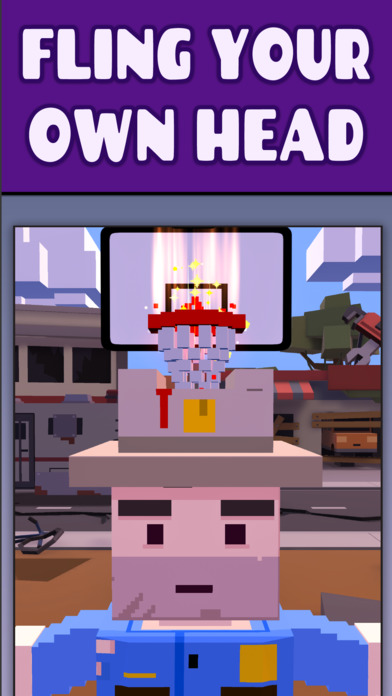 iTunes Description
BASKETBALL. WITH. ZOMBIES.

Swipe to throw your zombie head into the hoop to score points.

Collect shiny green zombie skulls to unlock new characters. Every 100 skulls you collect gets you a free character to play with.
Forum Thread: Zombie Free Throw (By Retro Dreamer)
---