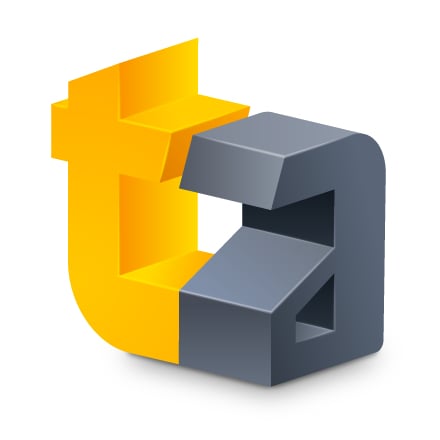 Hello, gentle readers, and welcome to yet another special edition of the RPG Reload. In this weekly feature, we usually take a look at a game from the App Store's past, but due to the New Year's holiday, we're doing something a little different this week. That's right, it's time for the third annual listing of the RPG Reload's favorite RPGs of the year. Since I'm not clever enough to come up with good names, these awards are known as the Golden Pancho Awards, in honor of the frequently-seen Kemco monster. No actual trophies yet, unfortunately, but who wouldn't want a Golden Pancho next to their name? They're so cute!
To repeat myself a little bit from the previous years' awards, I know we already did some Best Of articles here at TouchArcade, but RPGs are what the Reload is all about, so I want to give them some special attention. There were tons of cool RPGs again this year, so paring that list down was as difficult as ever. Like before, I've separated games into ports and originals in the interests of fairness, and included a third category for more under-the-radar releases. Some may want to dispute whether or not all of these games are RPGs by their personal definitions of the genre, but I like to keep the award possibilities as open as I tend to keep this column, which means that as long as a significant amount of RPG elements are included, the game is considered eligible. Beyond that, I leave the arguments to those who enjoy the practice.
The rules are the same as last year. Three lists, each with five entries. We've got Best RPG Ports, Best Original RPGs, and Best Sleepers. Each series is allowed only one spot to keep certain genre elephants from trampling everything else. The lists are not ranked, but simply presented in alphabetical order. The Best Ports prize is not solely or even substantially based on the quality of the port itself, but rather how good the overall package is. These lists are nothing more than my own opinions, and by no means have I listed every excellent RPG that came out this year because that, my friends, would be bananas. Without further ado, let's check out the RPG Reload Golden Pancho Award winners for 2016!
The 2016 RPG Reload Golden Panchos For Ported RPGs
FINAL FANTASY â…¨, $20.99 Square put out three really strong ports this year, and although I think all three of them deserve your consideration, if I have to pick just one, Final Fantasy 9 would be it. Just on the game itself, Final Fantasy 9 is a fantastic adventure, but Square Enix and Silicon Studios put so much effort into the port that the overall package is the best we've seen from this series on iOS. While I wish we had seen this level of care before now, I'm not going to complain about one of my sentimental favorites getting the definitive treatment, all in the palm of my hand.
Titan Quest, $7.99 Mobile gamers have been crying out for years for an iOS version of Blizzard's amazing Diablo series. Well, we're probably not ever going to get that, but there are plenty of decent alternatives that could make their way to the platform. Titan Quest is among the better choices of that list, and DotEmu managed to get the game onto iOS largely intact. It has some framerate issues in places, the iCloud saving is dangerously buggy, and you can't play multiplayer, but apart from those quibbles, this is a solid port of a fun action-RPG hack 'n slash.
Jade Empireâ"¢: Special Edition, $9.99 While many people were watching and waiting for news of Star Wars: Knights of the Old Republic 2, Aspyr Media went and surprised us all with this excellent mobile port of Bioware's martial arts fantasy Jade Empire. The touch controls can be a little bit of a bear at times, but if you can adjust to them, you can look forward to enjoying a wonderful version of one of Bioware's most under-appreciated games. It's a little on the short side, but I think it paces itself out well, and the theme is certainly both fresh and enticing.
Avadon 3: The Warborn HD, $9.99 Jeff Vogel finally brings his epic Avadon Trilogy to a close with the release of Avadon 3: The Warborn. This series had the long-time independent developer trying his hand at something a little more linear and story-focused than his previous fare, and the results turned out great. While some might be getting tired of the Spiderweb Software formula, as long as they keep coming out this much fun, I don't mind if they keep on coming until the end of time.
SteamWorld Heist, $4.99 If you've had your fill of SRPGs and want something with a slightly different flavor, you simply must check out SteamWorld Heist. In moving the familiar turn-based strategy formula to a side-view, developers Image & Form found a fresh new way to present some well-trodden mechanics. Lining up a perfect ricochet shot that takes out a bothersome enemy never gets old, and I love watching my team grow in power and abilities as they level up. While the game was previously built for systems with buttons, the touch controls came out more or less perfectly, and the game's visuals really pop on iOS device screens.
The 2016 RPG Reload Golden Panchos For Original RPGs
Crashlands, $6.99 I've written so many words about Crashlands that I'm having trouble finding new and/or novel ways of "holy cow, friends, play this awesome game." What seems like a basic crafting/survival game soon opens up into a stunning action-RPG packed with so much content that it's almost too much game for some people. I can't even so much as open this game up for a quick screenshot or two without losing legitimate hours messing around with it.
Teeny Titans - Teen Titans Go!, $3.99 When I first heard about Teeny Titans, I thought it was going to be yet another social RPG that simply exploits its license to try to make a quick buck on the back of its betters. Instead, it turned out to be one of the purest expressions of the joy of collecting that I've ever come across. The battle system is easily exploited and the storyline is literally a joke, but the thrill of discovering each and every Teeny Titan figure proves to be potent fuel for an amazing light RPG experience. Another high-quality title from can't-miss developer Grumpyface Studios.
Demon's Rise 2: Lords of Chaos, $7.99 The original Demon's Rise was massively improved through diligent updates by its developer, but even in its early form, it was good enough to take home a Golden Pancho last year. So it's perhaps no surprise that its sequel, Demon's Rise 2, is winning one of this year's awards. The excellent tactical combat combines with interesting party-building options to create an excellent overall package. While the game is not without its own rough edges, the developer's experience has clearly grown in the last year. Out of the gates, this is a much more refined SRPG than its predecessor was, and it's certainly worth a look if you've got any love for the sub-genre.
Sorcery! 4, $4.99 Another repeat Golden Pancho winner, Sorcery! 4 brings inkle's paradigm-shifting adaptation of Steve Jackson's classic gamebooks to an outstanding close. The sheer number of possibilities accounted for by this closing chapter is mind-boggling, and although it doesn't do anything explicitly wow-worthy like some of the previous Sorcery! games, it's hard not come away from the whole affair with a genuine sense of awe. Taken collectively, the Sorcery! series is one of the very best RPG experiences you can have on iOS, and Sorcery! 4 completely sticks the landing.
Ember, $9.99 Ember's got some issues with bugs and crashes, but the game itself is an awful lot of fun. Inspired by Ultima 7, it ends up feeling like a weird middle ground between that title and the slightly more modern Baldur's Gate games. Anyway, provided you don't have too many technical issues, you'll get a good thirty or more hours of classic-style RPG enjoyment of out Ember. While there are a lot of games like that on PC, it's a rare enough event on mobile to be worth celebrating even in spite of its stability problems.
The 2016 RPG Reload Golden Panchos For "Sleeper" RPGs
Siralim 2 (Monster Taming RPG), $4.99 If you're the kind of person who plays RPGs for their complex gameplay systems rather than their stories, Siralim 2 is pretty much manna from heaven. Just as a sequel should, Siralim 2 builds out and explores the mechanics of the original title to an even greater degree. The more you pick at the game, the deeper it gets, and while that can be a bit daunting, it's also quite magnificent once you get your head around it all. It's a hard game to put one's finger on, but anyone who enjoys monster-catchers or roguelikes will have a great time here, I'm sure.
Exiled Kingdoms RPG, Free This is a fine game that a lot of people, myself included, missed when it first hit iOS. It's a really fun-Diablo style hack 'n slash, and although the game technically isn't finished yet, I have the utmost faith its developer will eventually close things off. In the meantime, there's plenty of fun to be had with what's here. Perhaps more than any other mobile RPG I played this year, Exiled Kingdoms best captured the feeling of something from one of the peak periods of PC action-RPGs. Make sure to check it out.
Solitairica, $3.99 Even the most ardent of adventurers needs something a little lighter to play in those pockets of time between heavy sessions, and this year, Solitairica fit the bill for that job just perfectly. A solitaire game with some light RPG elements, it's a wonderful game whose type is somewhat rare in a landscape where such fare typically ends up as a free-to-play, timer-laden experience. The saddest thing about the whole thing is that there's not much to keep you coming back after you've finished it with all the classes, but you'll have gotten plenty of good fun out of it by that point.
Adventure To Fate : Quest To The Future JRPG, $3.99 Not to reveal too much behind how the sausage is made, but in the previous two years we've done these awards, the Adventure to Fate games were always one of the final, most heart-breaking cuts. Well, that streak is broken. Adventure to Fate: Quest to the Future basically takes the strengths of the previous two games and combines them into one awesome, easy-to-digest, challenging little RPG. The time travel hook let the developer really go wild with the class selection, making for a fun line-up of potential character builds. It's probably not going to win any awards for its presentation, but when it comes to pure enjoyment, the Adventure to Fate series earns top marks.
7 Mages, Free Mobile platforms haven't been getting nearly enough first-person dungeon crawlers for my liking in recent years. We got a wonderful one this year with the release of 7 Mages, though. What this one does that puts it above so many other efforts is in implementing actual puzzles that you need to use your head to solve. So many RPGs aren't afraid to challenge the player's combat skills, but so few these days actually test the player's puzzle-solving abilities. This one isn't for everyone, but if you have fond memories of Dungeon Master or Might & Magic, you'll probably get into 7 Mages.
Congratulations to the games that made the list. It was another tough competition this year, and the final cuts to bring the lists down to five each were not made lightly. Congratulations are also in order to any developer, big or small, who put in the hard work and effort to release an RPG this year. Even if your game isn't appearing on year-end lists, simply getting such a big endeavor completed is worthy of praise. Thank you once more for giving players like me so many exciting quests to tackle.
It has been my absolute pleasure to cover the mobile RPG beat for another year, and in spite of the overall trend towards free-to-play and social RPGs, I feel like I was busier this year than ever. The next year has some strong possibilities already. I have a hunch we'll be seeing more of Dragon Quest and Final Fantasy from Square Enix, and with any luck, perhaps another game from the SaGa series as well. We're still waiting for Baldur's Gate: Siege Of Dragonspear, and my gut tells me we'll see Planescape: Torment one day, too. After surprising us with Jade Empire this year, Aspyr Media has my eye on them, though it might be too optimistic to expect anything in 2017. Kemco will surely be there with more of their RPGs, and I've no doubt whatsoever that independent developers will again give us a feast. Who knows, maybe this will be the year for Sword Of Fargoal 2 and the new Solomon game? This is the third year in a row that I have written those exact words, but come on, they have to come out someday!
As my final sign-off for the year 2016, I'd like to thank each and every one of you yet again, gentle readers. The RPG Reload feature had another strong year, and your generous support both as readers and Patreon backers has made it possible for the feature to stretch its legs a little. It couldn't happen without all of you. Thank you for sharing in my adventures with me, and I look forward to the exciting changes to come in the New Year. Now, with that said, it's time to let me know what your favorite RPGs of 2016 were. You can do that by commenting below, posting in the Official RPG Reload Club thread, or by sending out a tweet to me at @RPGReload. As for me, I'll be back next week with the first installment of our new RPG Reload Play-Along feature. Thanks for reading, and have a happy and safe celebration of the New Year!
Next Week's Reload: The January RPG Reload Play-Along