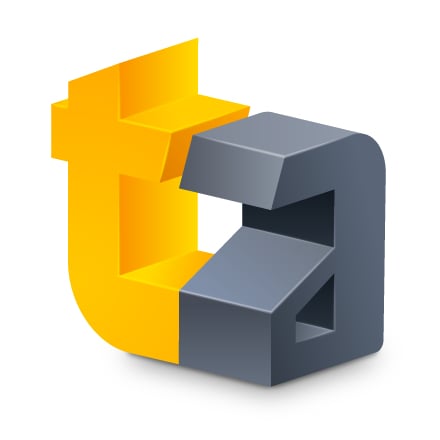 It's the end of the year and time for the TouchArcade staff to pick their personal favorites of 2016, and if you've been reading me for the past seven years then you know I hate doing this. Trying to wrangle hundreds of awesome games down into a list of just ten is a nightmare, and more often than not I just say screw the rules and pick more than ten or I "cheat" by not including games on my personal list that were already included in our Best Games or Game of the Year articles just so I can add a few more entries. Well, this year I'm not doing that! Since we expanded our Best Games list to 100 it pretty much includes anything I'd have on my personal list. So this year I'm simply going by the games that I felt had the most impact on me and that I'd spent the most time playing in 2016. Yes, there are a lot of games I wish I could include that aren't here, but with the staggering amount of great games released on mobile each year that's inevitable. Also I've actually followed the rules and kept my list to 10, even though it pains me greatly. So please enjoy my list as well as the lists of our other staff and our overall picks for 2016, and here's to yet another amazing year of mobile gaming and to even more in 2017!
---
Assassin's Creed Identity, $1.99 - While fans of the long-running Assassin's Creed series may have been left wanting in terms of story and level of openness, Identity did an amazing job of distilling down what was cool about Assassin's Creed's gameplay into an experience that's perfectly suited to mobile play. It's almost like Assassin's Creed: The Arcade Game. Hop in, do some sneaking and some killing in bite-sized levels, earn some experience to upgrade and customize your characters, and hop out to move on with my day.
Crashlands, $6.99 - There's not much I can say about Crashlands that wasn't already said in our Game of the Year post, but I can't stress enough just how thankful I am to have had this game to dive into throughout the entire year. Many of this year's best games made me experience fun and challenge, but there was no game that I could get so "lost" in like I could with Crashlands. It really was an escape for me from the pressures of the real world, a constant stream of adventures waiting to happen.
Dan The Man, Free - Ever since first seeing the hilarious Dan the Man web series several years ago, I'd always thought "They should make this into a real game!" Well, that's exactly what they did, to an incredible degree. Dan the Man the game feels like playing the cartoon, complete with all the dark humor and a continuation of the epic story of the online series. Taking the source material out of the equation, Dan the Man was also one of the most mechanically sound platformers of the year, successfully blending fun platforming elements with classic side-scrolling beat 'em up gameplay.
Leap Day, Free - The premise of Leap Day is appealing right off the bat: A brand new level to play each day. While this turned Leap Day into a daily habit for me, what really stuck out was just how ingeniously Nitrome was able to make a vertical platformer that worked so well with just a single tap. The physics are totally on point, making it a joy to simply jump around, and the level designs and many crazy hazards that fill up Leap Day's daily levels are some of the best I've ever seen. I can't imagine this one ever falling out of my daily rotation, and being that levels are generated on-device based on the date, new Leap Day levels could conceivably continue forever and ever.
Pumped BMX 3, $2.99 - There aren't a whole lot of sports action games in the vein of Tony Hawk's Pro Skater, mostly because of the many button inputs being tricky on a touchscreen, but the Pumped BMX series has got it figured out. The original Pumped BMX was a breakout success, and 2014's sequel took everything to the next level and was one of my personal favorites that year. Pumped BMX 3 is the highly refined and polished culmination of the first two games, offering a TON of new tracks and challenges and even catchier visuals. It's a very fitting end to one of the best trilogies on the App Store.
Sky Force Reloaded, Free - Sky Force 2014 was one of my favorite games of 2014, so I was already pretty sure Sky Force Reloaded was going to be pretty darn good when it released this year, but I certainly wasn't expecting just how much they could improve over the already fantastic original. Somehow, Reloaded managed to look even prettier than its already gorgeous predecessor, and with new tricks like unlockable co-pilots and a new prestige system as well as even more post-release additional content than the first game and Sky Force Reloaded was a shoe-in for one of my favorite games of 2016.
Space Marshals 2, $4.99 -The original Space Marshals was one of last year's surprise hits, blending the dual-stick shooting that works so well on touchscreen with more slower-paced, strategic, and even stealth-based elements. Space Marshals 2 takes the toe dipping that the first game did with blending genres and dives in head first. This sequel feels like the full realization of what developer Pixelbite was going for with Space Marshals, and there's really not a more satisfying feeling that sneaking around in the shadows undetected while you creep up on unsuspecting enemies and take them out without alerting a soul. With its quirky sci-fi Western theme, this is a series I hope continues on in the years to come.
Super Mario Run, Free -Nintendo's first official game for mobile is also one of the most polarizing video games released all year. Some people love it, some people hate it, but absolutely everyone has an opinion on it in some form. Well, strip away all the hype and expectations and other superfluous stuff, and Super Mario Run was simply some of the most fun I've had playing a game all year. Nintendo did an outstanding job distilling the Mario experience into a one-button platformer, and the challenge of collecting all the different types of coins had (and still has) me glued to the screen. As does the collection of different Toads to unlock all the game's special items. No, it isn't perfect, and depending on what types of things are important to you it can even be majorly flawed. But I had a blast with Super Mario Run and felt it was well worth my money, and I'm very excited to see what else Nintendo has in store for the future on mobile.
Teeny Titans - Teen Titans Go!, $3.99 - I'm not really a Pokemon guy, and as such I've never had too much interest in Pokemon-like games. That was until Teeny Titans arrived. This game had me running around the virtual Jump City well into the night, and then the day, and then the night again, battling foes with my figure collection and of course always trying to add more. The battle mechanics were interesting without being overly complex, nor were they too watered down. The figure collecting was an addiction and it perfectly lampooned the real-world craze of collecting Amiibos or Skylanders figs. The entire game is polished and bursting with personality, and I wouldn't have thought twice about spending ten times the price for this on my 3DS. To me this is the benchmark of what a premium, native-to-mobile game can be, and I hope we see plenty more like it in 2017.
Tennis Champs Returns, Free - I feel like sports games have gone a bit off the rails. As hardware and technology has improved over the years, sports games have only become more complex in an effort to be true simulation experiences. Which is great and all, but sometimes I just want to pretend I'm playing a sport with fast and tight mechanics and no cumbersome overhead. This is what Tennis Champs Returns delivers in spades. It's not simplified to the point of being boring though, and in fact there is a ton of strategy involved but not to the point where any person couldn't just pick up and play. With the core mechanics honed in and a ton of additional content added post-release, not to mention online multiplayer, Tennis Champs Returns has found itself a permanent spot on my iPhone.