If you are wondering how to unlock all six characters in Super Mario Run (Free), here's how to do so. Mario is obviously unlocked from the beginning. Toad can be had through just linking your My Nintendo Account (which also enables cloud saves), but the other characters are going to involve playing the game to earn them, in particular through performance in the Toad Rally mode. Here's how to unlock each of the characters, who have their own attributes that affect gameplay:
Toad
Link your My Nintendo Account to Super Mario Run, and Toad will be available as a free reward in My Nintendo Rewards. You cna access this from the game, too! From the Mushroom Kingdom screen, Toad will be the first reward you see. Tap on his icon, and then scroll down and hit the Redeem button. This costs zero points. Toad runs a bit faster, and starts out big, but can only take one hit.
Luigi
You'll need to build Luigi's house in the kingdom. He requires 150 Green Toads and 150 Purple Toads from Toad Rally. You will lose toads by losing, but you will generally gain more than you lose unless you're losing a bunch, so just keep at it and you'll unlock pretty much any of the characters. Luigi jumps higher than other characters.
Yoshi
Mario's companion and sometimes steed can be unlocked by getting 30 Red Toads and 30 Green Toads to unlock his house. These Toads can be obtained without too much difficulty if you work at it in the Toad Rally. Build it, and Yoshi is yours to play as. Yoshi's special ability is that he can flutter in the air, which can help you hit some higher coins or reach some further-away platforms by tapping and holding.
Princess Peach
You'll have to unlock her by freeing her from Bowser's clutches by beating the game. Peach's special ability is a floaty long jump, if you tap and hold on the screen then you can float gracefully downward.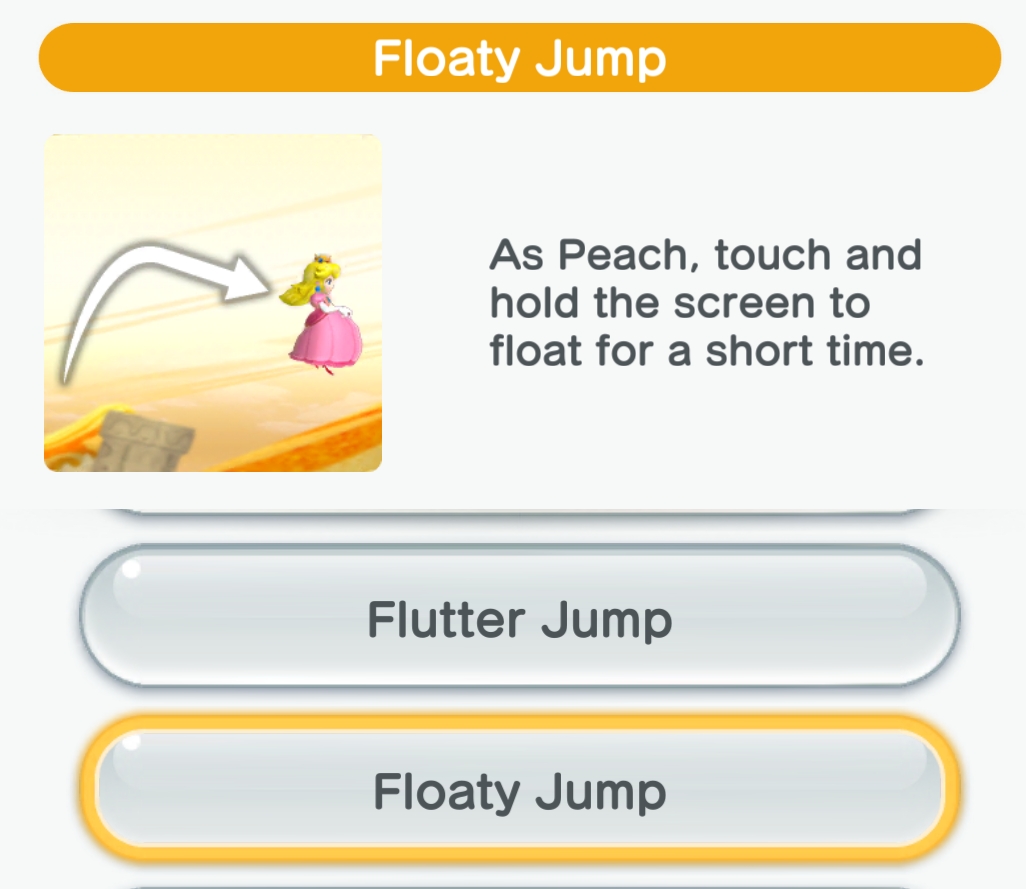 Toadette
Toadette might be the toughest character to unlock, because of the Toads requirement. 200 Red, 200 Blue, 200 Green, 200 Purple, and 200 Yellow Toads are required to unlock this pink Toad. Next to the giant cake – which requires Peach and a ton of Toads to unlock – this is a tough building to get, so Toadette might be the final character you unlock.