Let's just get one thing out of the way right off the bat: No, Super Mario Run is not out yet. I know! I hate waiting too. There's never really been a release like this, so it's hard to say if it'll show up at some point tonight (a lot of people speculating midnight Pacific time) or if it'll be some time in the morning. All I do know is that it'll be here soon and we'll let you know the second it's available. As for our regular weekly business? There's actually a surprising amount of cool new games that weren't afraid to go up against Mario, so take a peek at the full list below and give a shout out in the comments to the ones you think you'll be checking out!
---
Astro Cows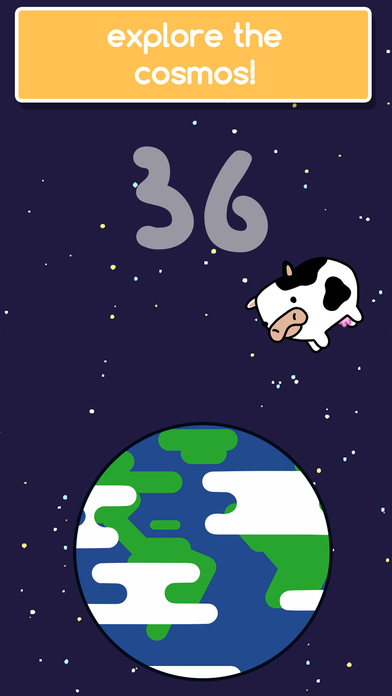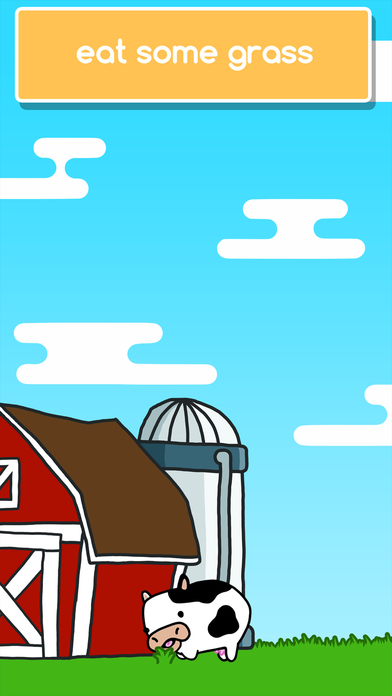 iTunes Description
Who says cows can't be astronauts? Help your bovine friend achieve its fantasy of flying into outer space powered by nothing but dreams (and your thumb!) Compete with your friends, share your scores, eat some grass, and be the Astro Cow.

FEATURES
– All the planets of our solar system (also, pluto. But we think it's a planet.)
– Addictive arcade fun!
– Share your scores with your friends using Facebook.
– Challenge your friends to beat your scores.
– Feed the cow grass, hay, and apples.
– Be the best Astro Cow ever.
Forum Thread: Astro Cows (by Dotly)
---
Back Back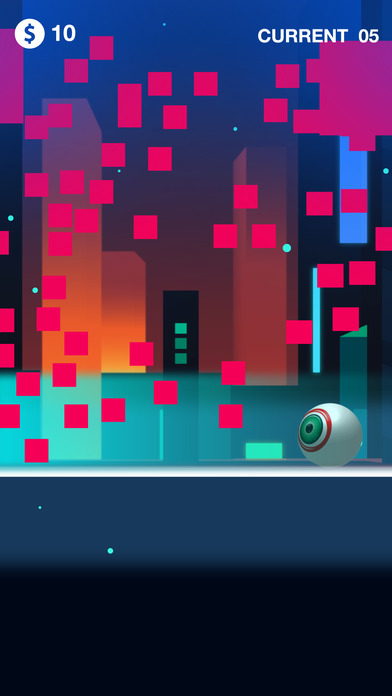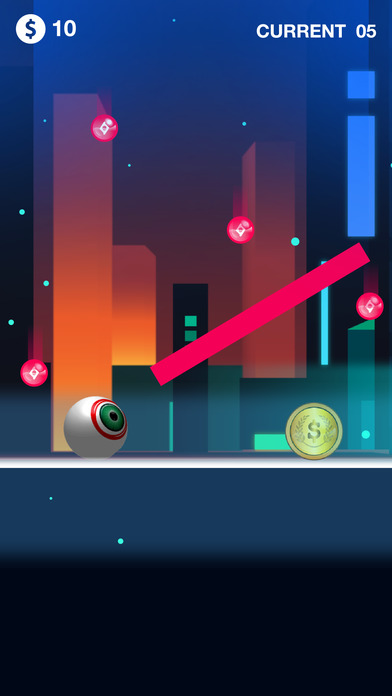 iTunes Description
Imagine, you are a happy little ball, singing and rolling through a field. All of a sudden, bombs start falling from the sky! Spikes start to come out of the ground!

And you can not jump! How do you stay alive?

Back Back is a unique yet simple one tap game. Once you start playing, you won't be able to put your phone down.
Forum Thread: Back Back (By Game Over Studio)
---
Bug Princess: Gold Label
iTunes Description
Bask in glorious gunfire that fills your smartphone screen!

Befriend the princess and her various insect friends to break through the barrage of gunfire!
– A variety of gameplay modes for everyone to enjoy, from beginners to experts
– Gripping action with an overwhelming barrage of gunfire and dazzling impact!
– Various unique skills for the princess and bugs
– Dazzlingly beautiful character graphics
– Supports 16 languages!

The princess has set out to lift the sudden curse on the town! In search of a way to break the curse somewhere in the woods, she rides a giant beetle named "Kiniro" and leaves on a journey into the dangerous forest! Experience the thrill of dodging a barrage of fire with the princess and her insect friends!
Forum Thread: Bug Princess : Gold Label (By MOBIRIX)
---
Burning Metal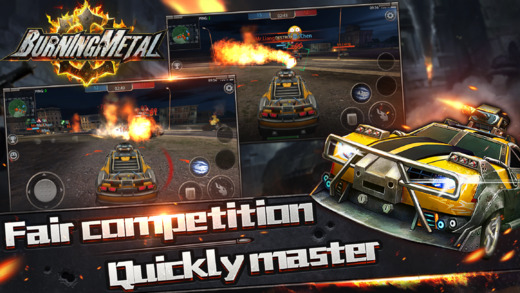 iTunes Description
3D combat car refit and multiplayer online competition game. Featuring straightforward gameplay, stunning graphics and breathtaking battle scenes, the game provides intense combat car battles that immerses you in a world of speed, pursuit, collision, and firepower.

The game gives players the chance to experience true speed and multiple well-designed combat cars, A variety of map styles. Up to 10 players can compete simultaneously, with leagues consisting of multiple players!
Forum Thread: Burning Metal (by Yoojar World Mobile Games)
---
Christmas Flip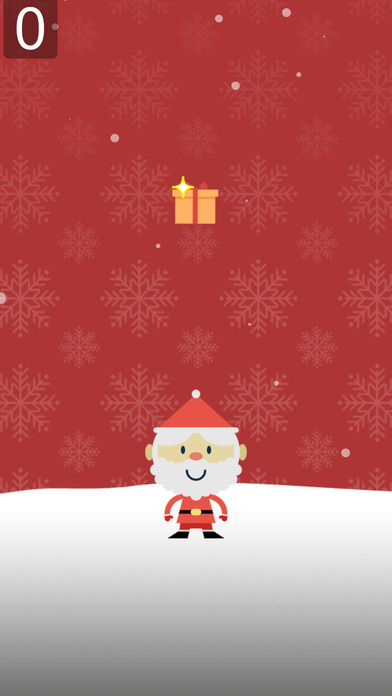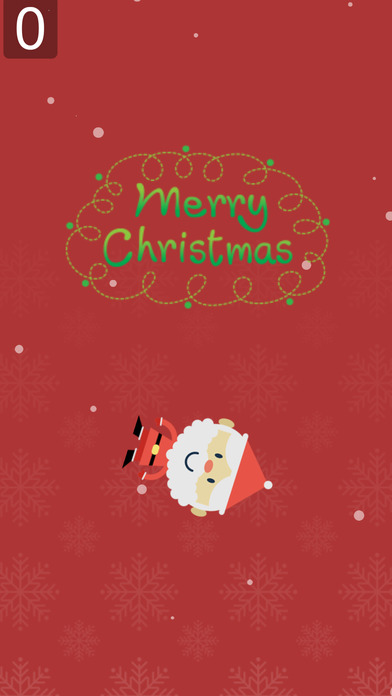 iTunes Description
Merry Christmas and Happy Holiday! Flip the Santa up to the sky and scores!

Compete with your friends now!

How to play?
Touch the screen and swipe up with your finger.
Forum Thread: Christmas Flip (by Xllusion Ltd)
---
Cyber Gargoyle – The Fettered Mind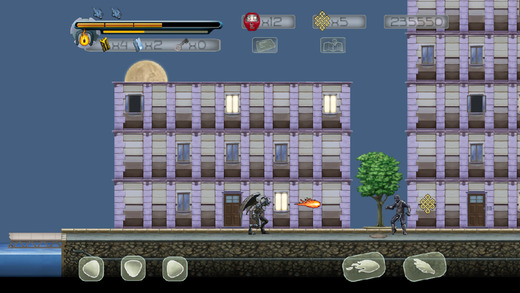 iTunes Description
Hover, climb, and fight as the first Cyber Gargoyle in this epic adventure.

Cyber Gargoyle – The Fettered Mind is a Metroidvania game.

In this action-adventure you play Cyber Gargoyle the first successful blending of humans and machines. Explore and search for power-ups to reach previously inaccessible areas, while trying to reveal Dr. Lane's secret as the story unfolds. Use fire, ice, and earth flames against enemies, to destroy walls, and to be able to climb up spikes – in this side-scrolling platformer. Smart enemy AI and procedural enemy generation will keep you on your toes. Encounter exciting boss fights as never seen before.
Forum Thread: Cyber Gargoyle – The Fettered Mind (by Uros Anderlic)
---
DrewF-Xmas
iTunes Description
Stop the grinch from ruining the kids Christmas song.

You must keep the band playing for as long you as can. The grinch doesn't like Christmas and will try to stop the band playing. But it's easy enough to stop him, just load up the app on your phone, put it in your VR headset and shoot snowballs at him. The longer all the band plays together the higher your score.
Forum Thread: DrewF-Xmas (by DrewFX)
---
Dungeon Path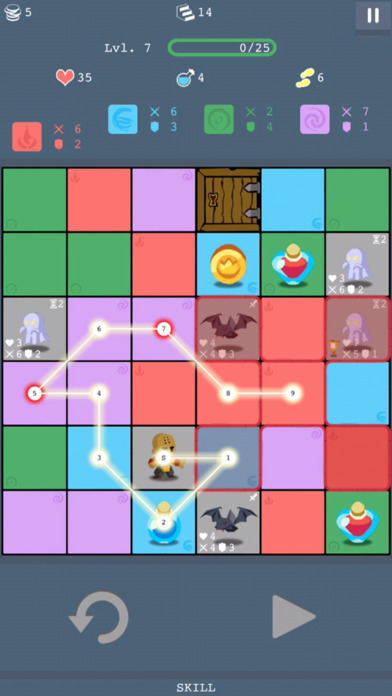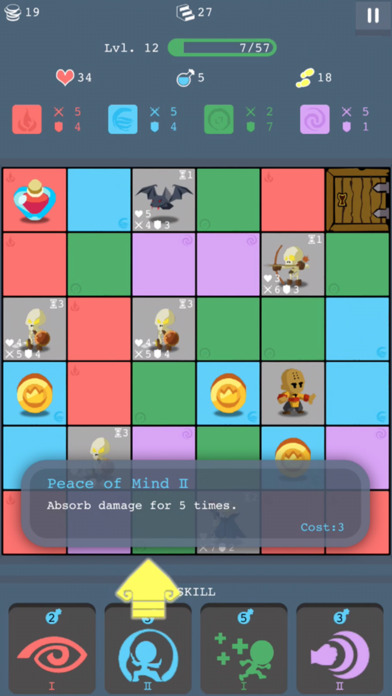 iTunes Description
Dungeon Path is a brand new Rogue-like Game.

Fight your way out of perilous dungeons, crash those evil monsters and acquire the key to the next floor.

No more super-powers without limitation, no more character attributes without order. The Players only have to focus their attention on the core system of this game—"path". Plan your path wisely, pick up key items and dodge the monsters' attacks, then carry out your lethal counterstrike.
Forum Thread: Dungeon Path (by Zhu Guangxi)
---
Egg Clicker Evolution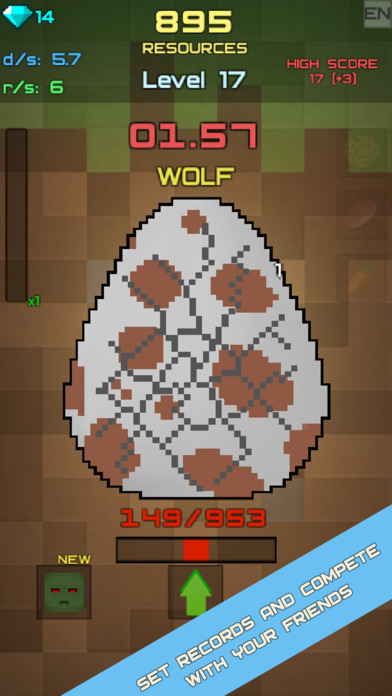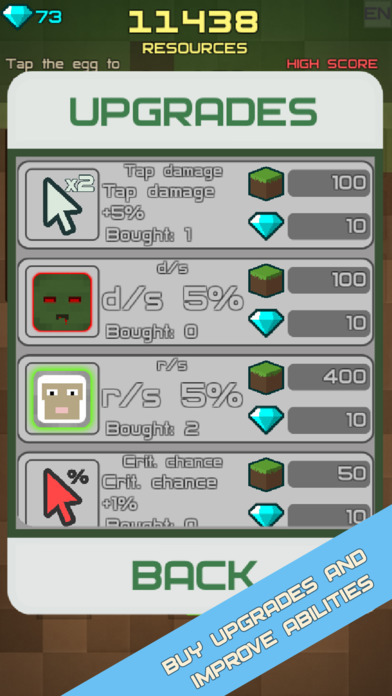 iTunes Description
Features:
A large number of eggs and various mobs (monsters and animals) in HD quality! A large number of improvements to fine-tuning your fighting abilities! Accounting records – compete with your friends! Being able to play without any investments!

How to play:
Sleight of hand and no fraud! 30 seconds .. this is not so much, it was during this time you have to break an egg! Each egg is new level. After breaking the egg out of it will hatch the mob who will help you in your battles, or will help to get the resources! Each new record is rewarded with diamonds! For resources and diamonds you can buy the mobs, and buy upgrades for more efficient game. Catch it faster! The flying food will give temporary improvements combat performance.

Just try it! This game will not leave you indifferent! Fascinating clicker with great graphics to help pass the leisure and arcade mode pleasantly complement the gameplay and will not let you get bored!
Forum Thread: Egg Clicker Evolution (By Semyon Popov)
---
Equistack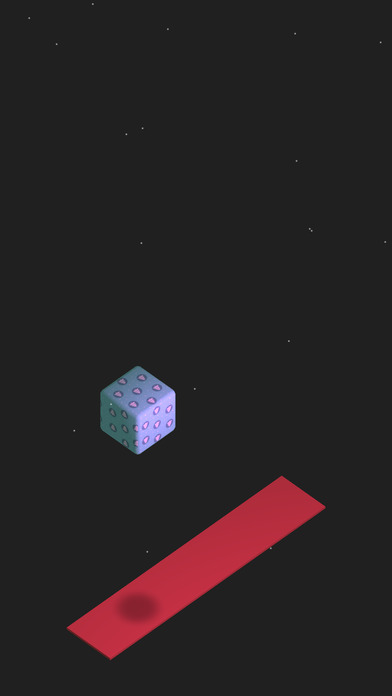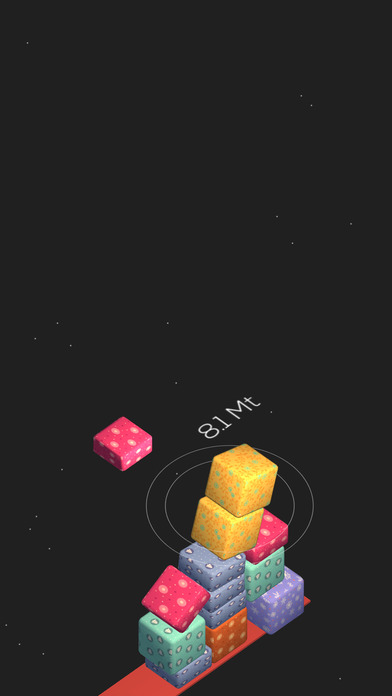 iTunes Description
Merry Christmas from Leven Games!
Stack your Christmas gifts in this minimal relaxing isometric puzzle.
Tap to drop the gifts, and try to use as many boxes you can to create the highest tower possible!

EQUISTACK is the first ASMR game, meaning that it's using 3D binaural audio and soft colors to calm your spirit and relax your soul.
Forum Thread: EQUISTACK (by Leven Lab)
---
Fighters Unleashed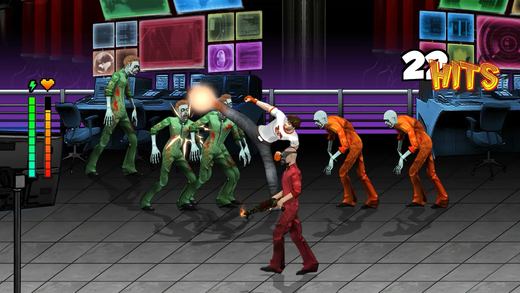 iTunes Description
Battle your way through waves of zombies, military commands, gangs without heart, ninjas skilled and ruthless mobsters. Take the role of Alexia or Charlie, two people with special abilities, on a mission to rescue Megan, who has been kidnapped for unknown reasons.

To rescue Megan you must use unique moves, and special combinations, motorcycles, super powers, and more.

Unleash the fighter in you with incredible martial skills and mysterious powers you'll discover in your amazing adventure. Discover how to defeat each of their powerful bosses, and develops the Charlie and Alexia skills as you go and get experience.
Forum Thread: Fighters Unleashed (by Flynet Studios)
---
Fieldrunners Attack!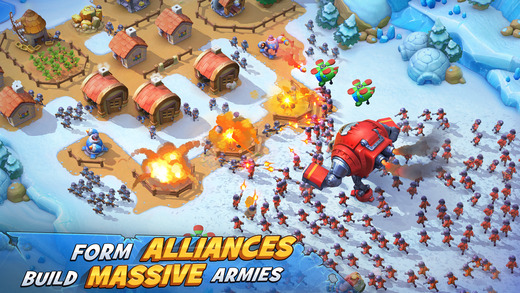 iTunes Description
Hold onto your helmets – the award-winning Fieldrunners series returns! From exploding Popcorn Chicken to the mighty Megabot, it's time to assemble the ultimate army as you fight to build your empire, and conquer rival players from around the world!

Recruit heroes, train troops, add defensive structures and manage resources to transform a quaint town into your own impenetrable fortress of mayhem. Whether you're defending your turf, conquering the land in the campaign missions, or ripping through opponents worldwide in multiplayer skirmishes, there's loot and glory to be had at every turn.
Forum Thread: Fieldrunners Attack! (by Subatomic Studios)
---
Football Saga Fantasista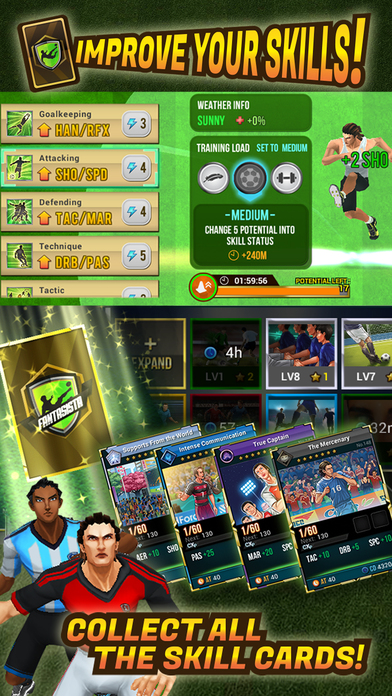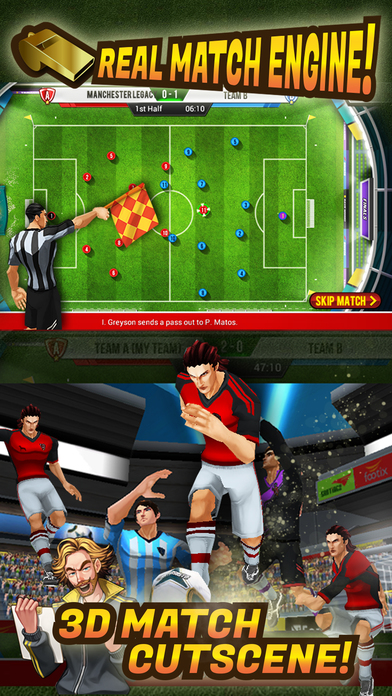 iTunes Description
Build your professional football career in Fantasista, a social football simulation game where you can be the godlike footballer in the field. Create your character, train hard, join the professional club with your friends and bring your club to be the champion. In Fantasista you will feel the social competitive spirit at online simulation league. Join a team based on your favorite city with other players to build the best and most united team to conquer the world's top football league & cup.

Train hard to improve your football skill, with many equipment to wear and so many technique to be mastered, you can build your fantasy career and become whatever you want to be; a goal machine STRIKER, game maestro MIDFIELDER, tough DEFENDER, or the unbeatable GOALKEEPER. No one can stop you to be the best footballer ever. Football game cannot be won by one player only, but every club has at least a player who can change the course of the game instantly. They may not move very fast, they may not have the most powerful shot, but one thing for sure that they always bring hope for their supporters to change the game's course and win the championship. That is the true Fantasista!
Forum Thread: Football Saga Fantasista (by Agate Studio)
---
The Hacker 2.0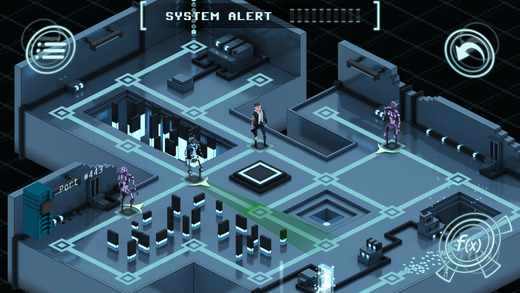 iTunes Description
The Hacker 2.0 is a turn-based strategy and puzzle hacking game set in a stylized virtual reality. You'll use different hacking functions to complete missions in a clever way.

Features:
– More than 80 levels
– Unlock and customize hacking functions
– Unlock different player avatars
– Earn credits
– Hack terminals
– Several ways to complete the levels
– Complete challenges for each level
– Unlock wallpapers and customize the look of your dekstop
– Unique and climatic music themes
– A dedicated companion Watch app to hack into different companies to earn credits and xp to upgrade your software.
Forum Thread: The Hacker 2.0 (by Angry Bugs)
---
Highway Runners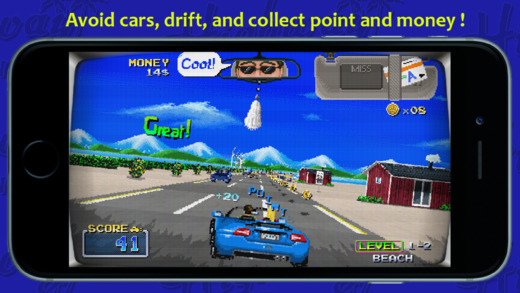 iTunes Description
Highway Runners is a retro-inspired racing game for iOS, aiming to provide players the same sense of freedom the 16-bits oldschool arcade games did. Will you be good enough to get to the finish line?

Features :
• Old-school 16-bit graphics
• 15 levels in 5 different environments (2 unlockable)
• Collect money in game to unlock pendants and change your game style
• Aim for the high score by grazing cars!
• CRT and Overlay filters
• Play by day, evening, and night
• Accelerometer intuitive gameplay
Forum Thread: Highway Runners (by Florian Bronnimann)
---
HoloGrid: Monster Battle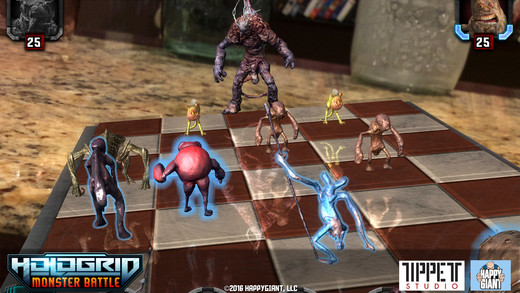 iTunes Description
HoloGrid: Monster Battle™ is an original Next-Gen Augmented Reality gaming concept by HappyGiant and Tippett Studio. A "Hybrid" Board Game, Collectible Card Game (CCG), and Digital Game in one, it delivers to players a new type of multiplayer gaming experience.

Inspired by the legendary Star Wars "HoloChess" scene, the game is a multiplayer "board game come-to-life" and was created by HappyGiant in collaboration with Academy Award VFX Director Phil Tippett, designer and animator of the "HoloChess" scenes from Star Wars and The Force Awakens.
Forum Thread: HoloGrid: Monster Battle (by HappyGiant)
---
Jump or Stay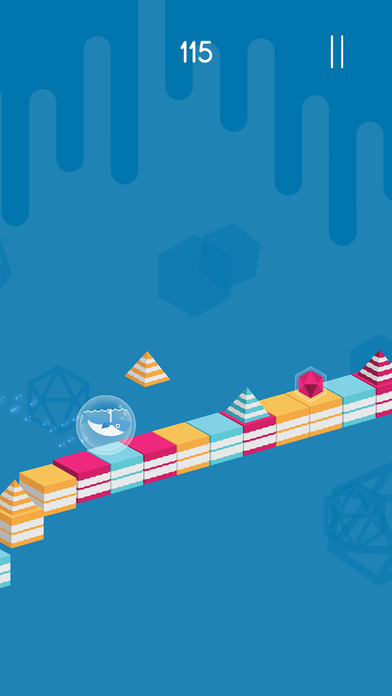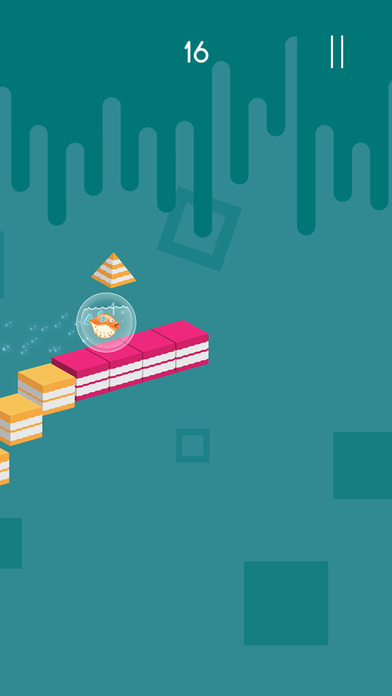 iTunes Description
Jump or Stay is an adorably addictive single tap game, with deceptively simple controls:

– jump over the pyramids which are in the same color as their supporting platform
– don't jump to avoid the pyramids that are in a different color than their supporting platform

Sounds easy? Give it a try!
Forum Thread: Jump Or Stay (Umbrella + Colorblind)
---
Leashed Soul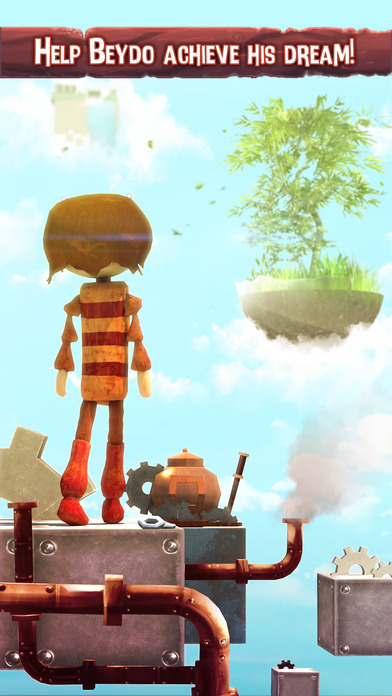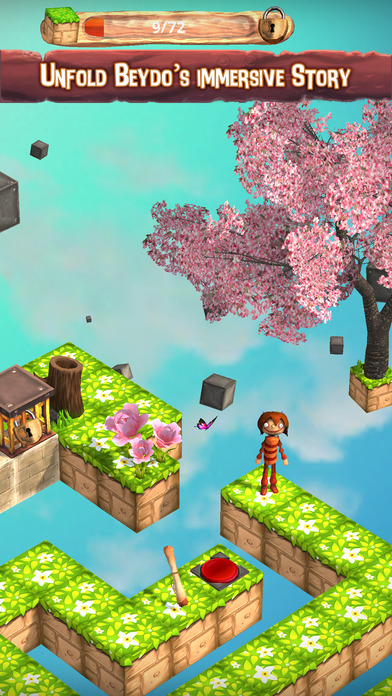 iTunes Description
It's a TRICKY LOGIC-PUZZLE game that CHALLENGES YOUR MIND AND DELIGHT YOUR SENSES. HELP BEYDO TO SAVE LIFE, AND PLANT AS MANY TREES AS POSSIBLE. YOU SHOULD FIGURE OUT THE WAYS HOW TO HOLDING THE TRAPPED SEEDS. Saving the Earth isn't so easy! ***Our team created an immersive logic game with a heart-warming story, unique style with smooth controls to bring an epic experience for everyone. Players help Beydo in his adventure, they need to swipe through the levels while solving puzzles and rebuild everything that Beydo lost. After the players completed all levels of the game, could discover Beydo's guest hopefully with happy end. PLAYERS CAN EXPERIENCE ALL LEVELS OF FEELINGS, will be depressed in the dark winter, and will feel happy with the rebirth of nature in spring.
Forum Thread: Leashed Soul (By LumiNet)
---
Lifeline: Halfway to Infinity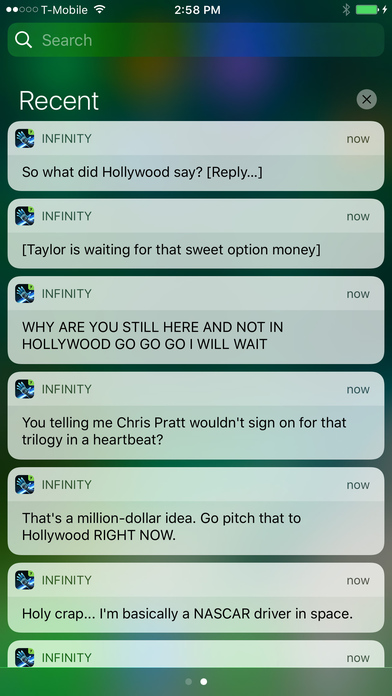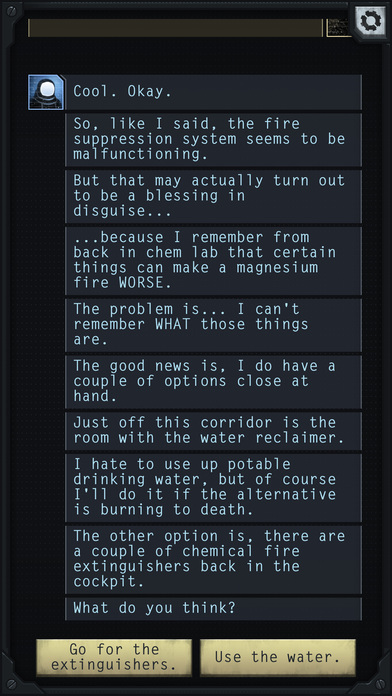 iTunes Description
Taylor's journey continues! Deep in the isolated vacuum of space, trapped in orbit around a strange black hole, our intrepid astronaut must once again reach out for a lifeline – YOU! Inside the spaceship Veridian, Taylor thought it was time for some hard-earned quiet solitude and a little R&R, but a very unexpected guest has other plans…

The story unfolds in real-time, and every decision you make shapes the course of the story. Taylor's life, the fate of humanity, and time itself are in your hands. No pressure!
Forum Thread: Lifeline: Halfway to Infinity (By 3 Minute Games)
---
LVL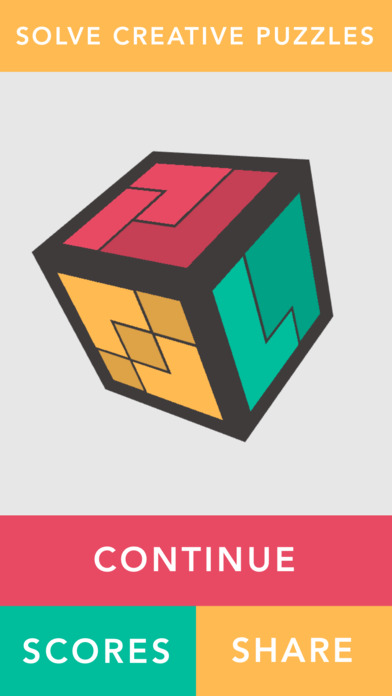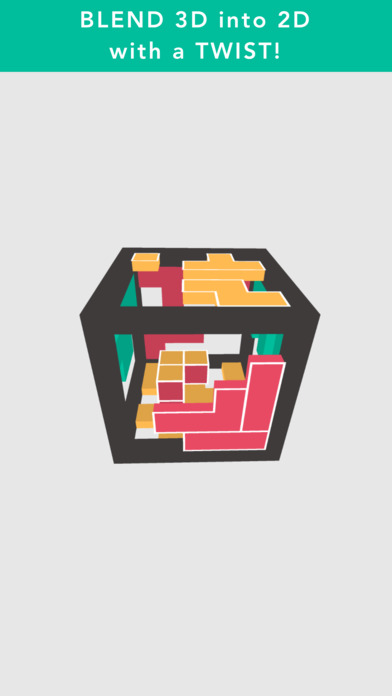 iTunes Description
LVL is the new minimalistic puzzle that blends 3D into 2D with a twist!

– minimalist design
– 50+ unique levels with 150+ incredible puzzles
– more than 5 hours gameplay time
– 11 different languages support

LVL forces players to think in 3D while solving puzzles in 2D. Most of the puzzles of LVL can not be solved by interacting pieces on a single face. Players have to think possible solutions that involves replacing pieces on current face and opposite face of it.
Forum Thread: LVL (by Ertan Unver)
---
Magus: In Search of Adventure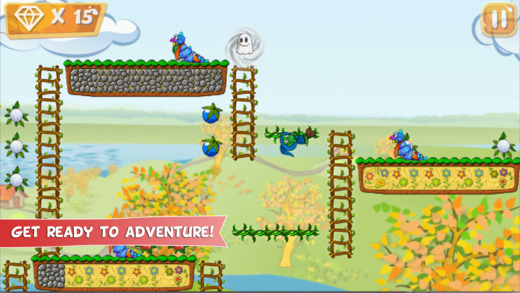 iTunes Description
Enter a world of beauty and enchantment, where a young mage named Magus stumbles upon a stash of priceless gems, ripe for collecting. After stepping through a portal in the woods outside his home and finding a treasure map, the young apprentice sets aside thoughts of his training to gather the glittering jewels. Before long, Magus encounters the first of many monsters that will try to send him home empty-handed.

Through three stunning game worlds and 90 challenging levels, you will avoid giant mushrooms, poisonous blossoms, creepy caterpillars and more as you climb ladders, scale vines and dig holes in platforms, all in an effort to collect treasure. Bonus items such as Invisibility will keep you safe from your enemies, while Magic Potions that can blow holes in walls will help you reach all of the riches. If you enjoy light-hearted action and simple puzzles, then join Magus on his journey in search of adventure!
Forum Thread: Magus: in search of adventure (by Tigra games)
---
Metanoia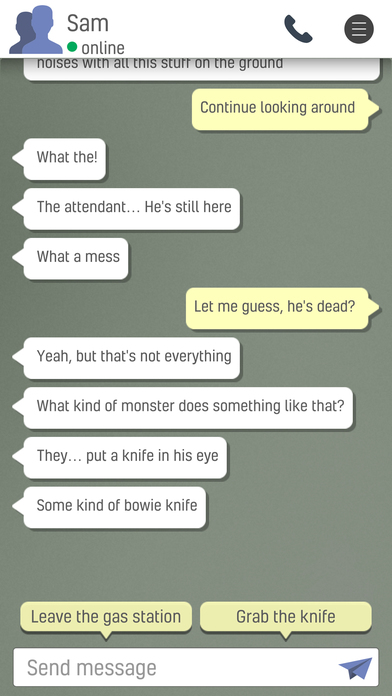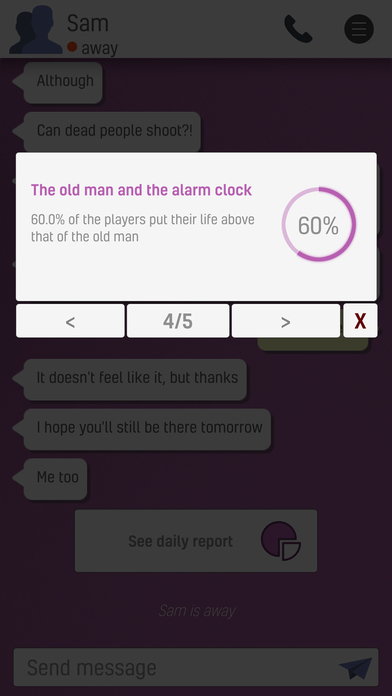 iTunes Description
The brand new game from the award nominated studio Everbyte!

METANOIA is an incredibly thrilling interactive story which cannot be told without your help. For Sam, you are the only contact outside of the evacuated area. Live up to the trust placed in you and guide Sam through the post-apocalyptic adventure in real-time. Make your choices carefully, as they will have severe consequences on the course of the game METANOIA's interface is based on a messenger app representing your connection to Sam. It is neither necessary to answer all messages immediately nor to have the game open permanently. You will be notified about new events even if the App is closed and you can decide yourself how things should be run.

Sam needs the help of a good friend. Without you Sam will not survive the next days!
Will you meet this challenge?
Forum Thread: METANOIA (by Everbyte)
---
Mombo Combo 2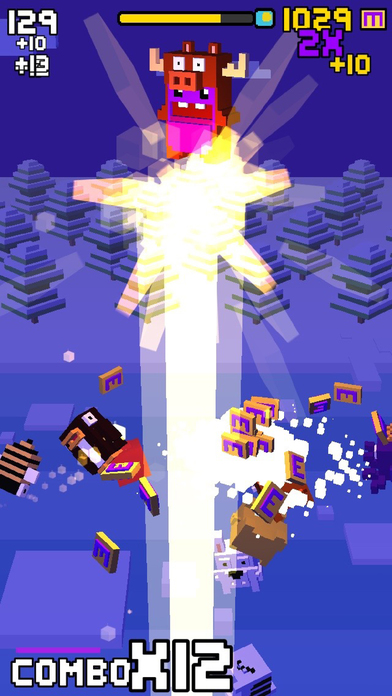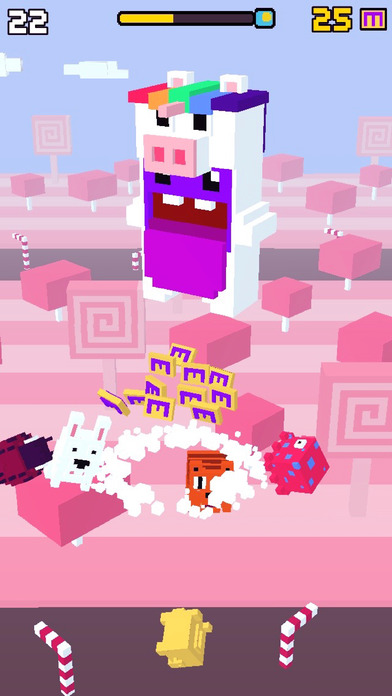 iTunes Description
Mombo is back in this new hit game!

In this game, Mombo goes on a new journey in a world full of colors and cute animals. Simple to play and challenging to master! Your goal is to keep Mombo flying as long as possible by jumping on floating animals and collecting power ups! Play now the newest and addictive one tap game!

7 Different Worlds
35 Characters to unlock
25 Achievements to unlock rewards
And lots of fun!
Forum Thread: Mombo Combo 2 (By Pedro Savino)
---
MoonRabbit – Return to Home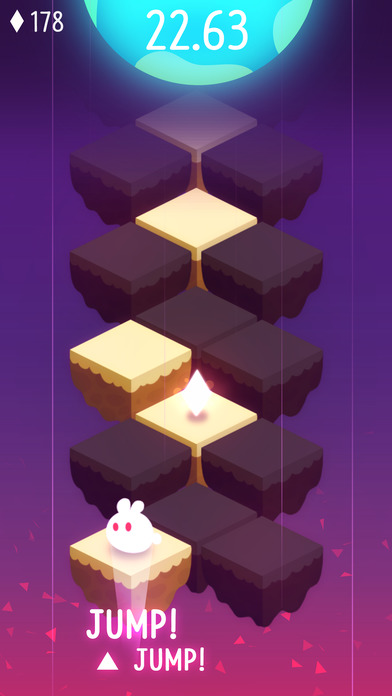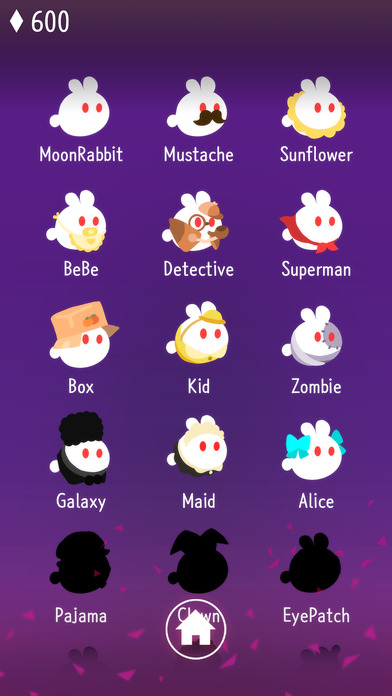 iTunes Description
Simple addicting game is released!

Lead the stray MoonRabbit in space to go back home. Touch the foothold that look like tile , You can rush up. You encounter the weak black foothold off guard! Dodge the black foothold and Tap the strong foothold!

The more you touch rapidly, the more you rush up rapidly. Get the jewel on the foothold, then you can collect the planets. Play time increase each time you collect planets.

Make the best record in the leaderboard!
Forum Thread: MoonRabbit – Return to home (by CaimVell)
---
Motor Circle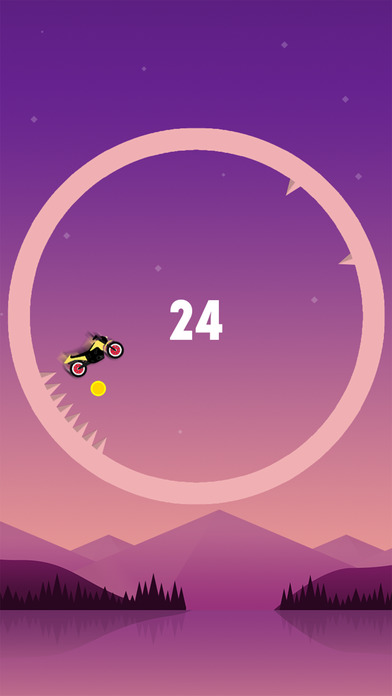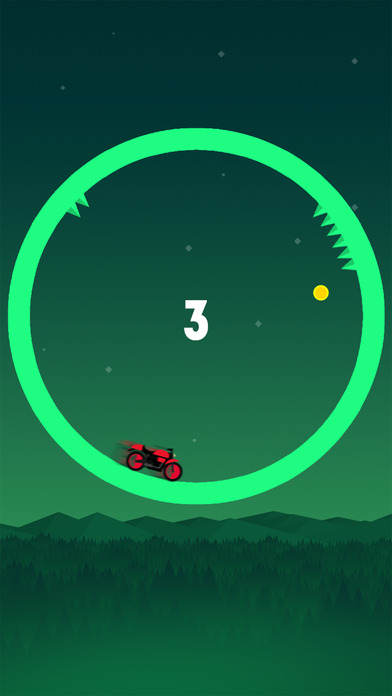 iTunes Description
Welcome to the world of Motor Circle! Collect coins to unlock unique bikes, tires, and colors!

– 1000+ bike combinations!
– Super Addicting!
– Complete challenging missions!
– Jump over endless obstacles!
– Challenge your friends!
– Intricate graphics and animations!
– Soothing sounds!
– Supports multiple languages!

Compete for the best score worldwide!
Forum Thread: Motor Circle (By Viscerin)
---
My Horse Prince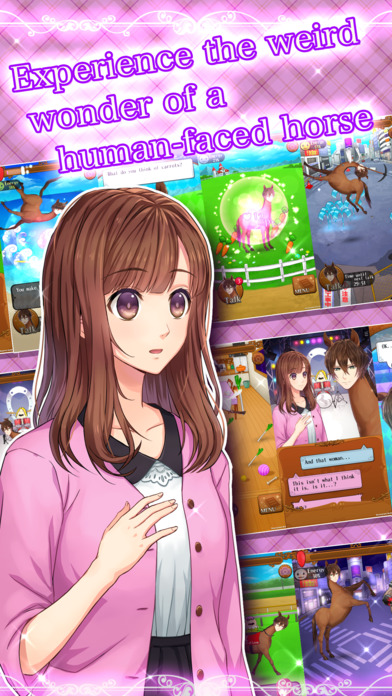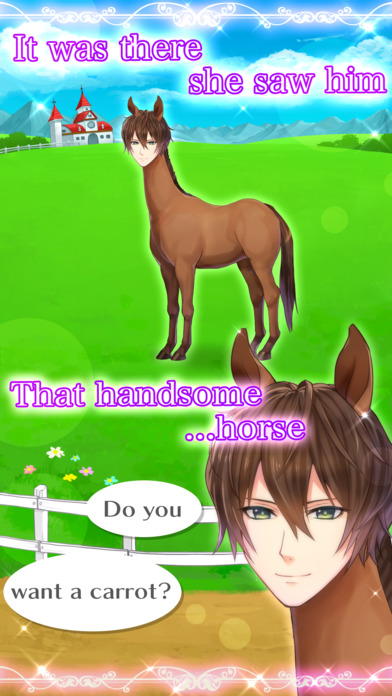 iTunes Description
-Will you be my owner?-
There stands a horse with a handsome human face.
Before you know it, you agree to start training him…
Is this a dream or a nightmare?
Life on this strange ranch awaits…

■Gameplay
-Items appear with time
-Tap items to get points
-Points are determined by energy level
-Talk to boost your horse's energy
-Earn the amount of points required to clear the level
Forum Thread: My Horse Prince (By USAYA Co)
---
Pegtastic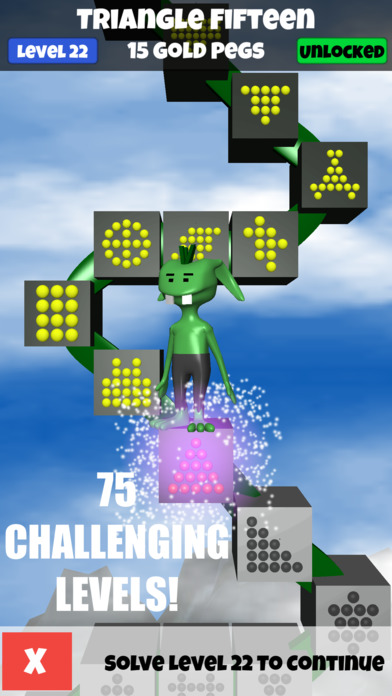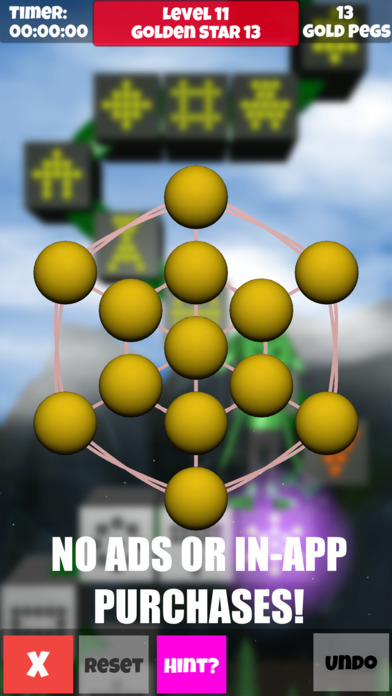 iTunes Description
Climb to the top of the peg vine after solving each puzzle. 75 challenging levels in all. It's magical and addicting! It's PEGTASTIC! One time pay and play. No ads or in-app purchases. No WiFi required!

How To Play:
Jump one peg over another into an empty hole. Keep jumping pegs until only one remains. An interactive tutorial is available in the game.

Inspired by the classic triangle peg game popularized by Cracker Barrel, and the English version of the peg solitaire game board (also known as Brainvita).

You can do it!
Forum Thread: Pegtastic (By Onvale Studios)
---
Piczle Lines Jr. Green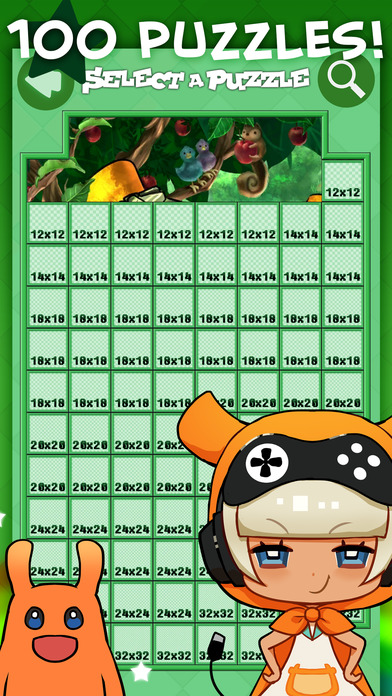 iTunes Description
Piczle Lines Jr. is a child-safe incarnation of the popular and classic Piczle Lines logic-puzzle game. 100 colourful logic-puzzles for everybody age 5 to 555!

– NO internet connection required to play!
– NO log-in required or requested!
– NO advertisements!
– NO in-app purchases!
– "CHILD-PROOF" options menu!
– INOFFENSIVE puzzle solutions, safe for children!
Forum Thread: Piczle Lines Jr. Green (by Score Studios)
---
Planetoid – minimalist strategy
iTunes Description
Planetoid is a minimal, graph-based strategy game with ambient music.

Wisely control your planets and capture all enemy nodes by shooting bullets. Take advantage of slow motion to think about your strategy and choose an ideal power of a bullet.

Every level contains up to 12 planets. Each planet has unique attributes like growth speed and capacity. Try to defeat artificial intelligence. But be careful! If you make one mistake AI can easily use it against you.
Forum Thread: Planetoid – minimalist strategy (by Krzysztof Werys)
---
Prototype X1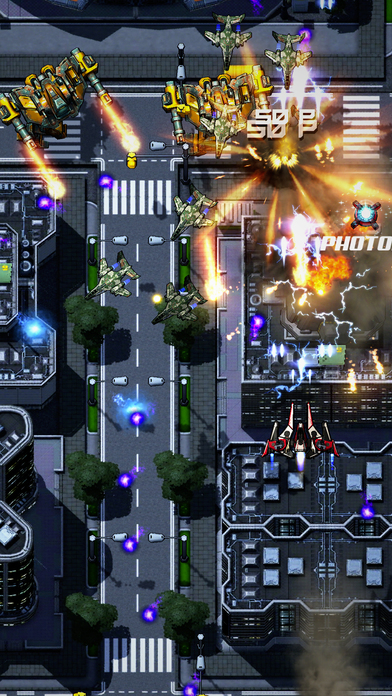 iTunes Description
PrototypeX1 is the most spectacular Sky-Shooter action game for mobile devices! Take control over a legendary plane called "PrototypeX1" and rescue the world. Stunning 3D graphics are featured and combined with user-friendly controls and unforgettable boss battles.

Are you ready to rescue the world from general Brevil?
Forum Thread: Prototype X1 (By Prototype Games)
---
Quarks – Solar Switch Game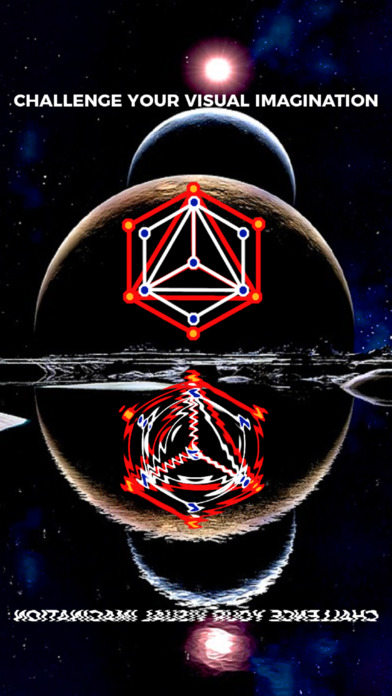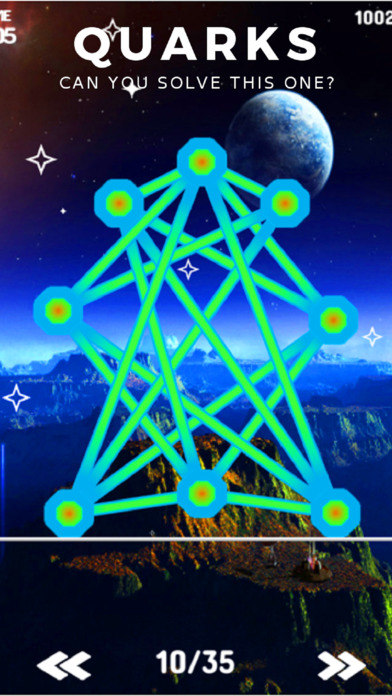 iTunes Description
Playing Quarks means challenging your visual imagination, solving riddles and loosing time in your inner peace. Beat the time, solve the riddles and be a Genius!

Quarks is a Solar Switch Game for Geniuses.
Switch the Quarks (dots) on the diagram/riddle so that no lines and no Quarks is crossing or sitting on each other.

◉ Train and challenge your visual imagination
◉ Smart and competitive concentration Game – Play against the Time
◉ Learn how to solve problems
◉ Simple Casual Game
◉ Fun Arcade Game – with beautiful graphics
◉ Be a Mastermind and compete for the best score
Forum Thread: Quarks – Solar Switch Game (By UpGames)
---
Quick Draw Challenge!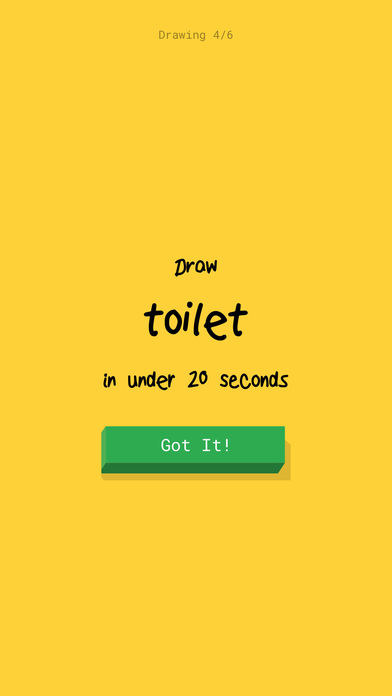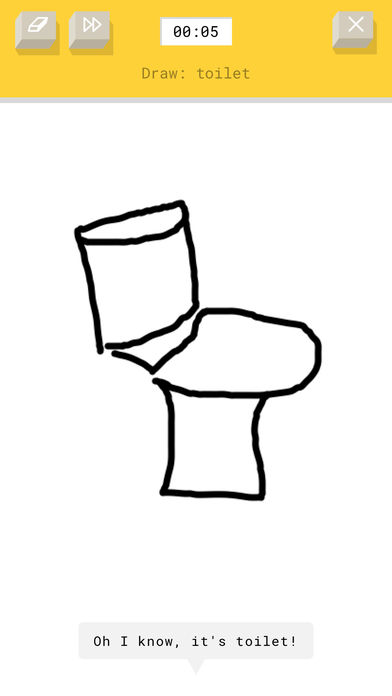 iTunes Description
Can a neural network learn to recognize doodles?
See how well it does with your drawings and help tech it, just by playing.
Forum Thread: Quick Draw Challenge! (by Hien Bui)
---
Shuffle World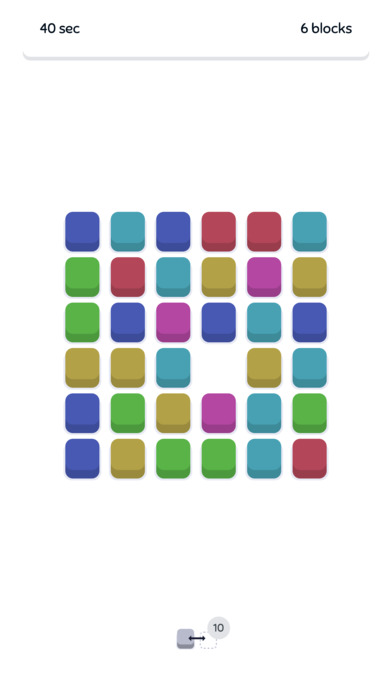 iTunes Description
A game about shuffling blocks.

– Minimal Gameplay
– Match 3 blocks
– Free from ads
– No InApp Purchases
– Use Powerups
– Beat your own scores
– Two Modes
Forum Thread: Shuffle World (By Benjamin Kowalski)
---
Spangled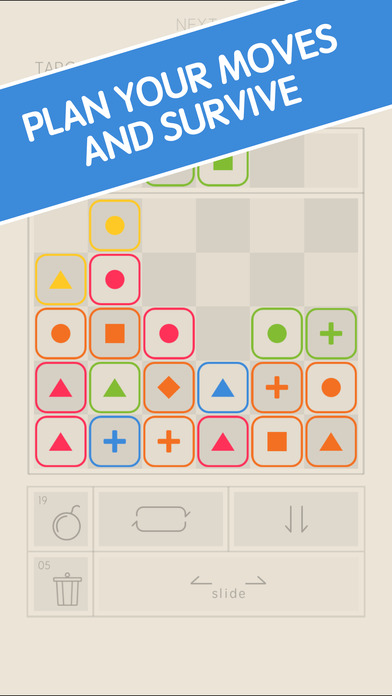 iTunes Description
Another brain twisting puzzle game from Unexpect3rd Development. Match 3 with a twist! Slide and drop pieces then match either colors or patterns. Survive long enough to score high or clear stage goals.

– Easy to learn gameplay
– Simple controls, playable with single hand
– Clear targets in Stage Mode
– Survive and get ranked in Hiscore Mode
– Clean, minimal aesthetics with pretty effects
Forum Thread: Spangled (by unexpect3rd)
---
Survivalcraft 2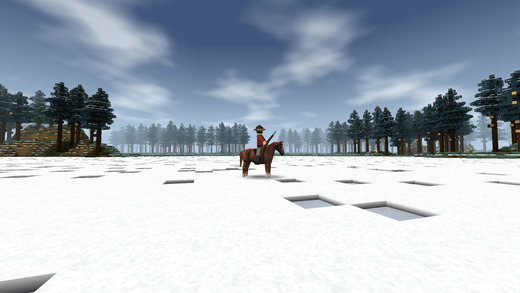 iTunes Description
This is Survivalcraft 2, and it is the sequel to original Survivalcraft. Craft custom and interactive furniture to bring your builds to life. Use pistons to build electrically powered moving machines. Underwater world comes to life with new plants and bottom-dwelling animals. Colored wires that do not intersect let you build more compact electric devices or use them for decoration.
Forum Thread: Survivalcraft 2 (by Igor Kalicinski)
---
Tap Titans 2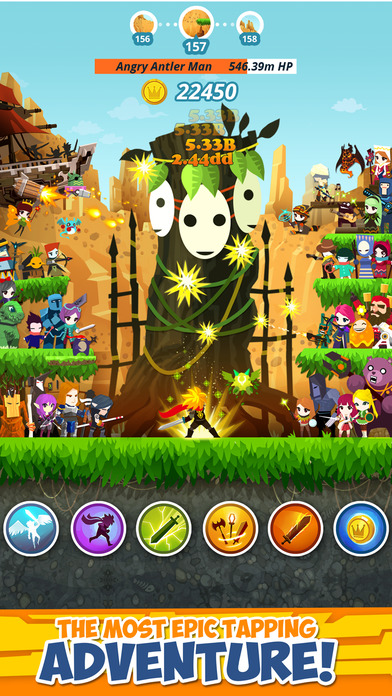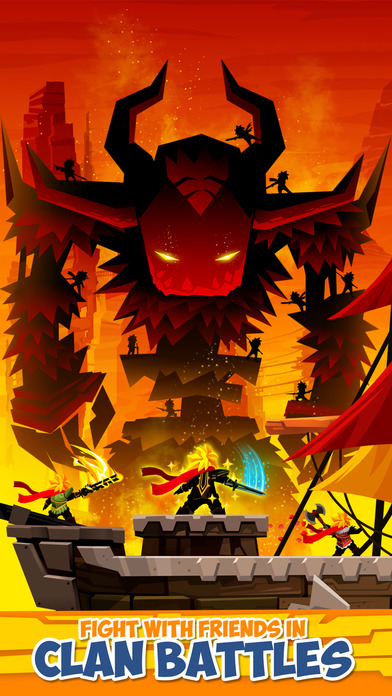 iTunes Description
The battle continues as Sword Master defends the world from an all new, more dangerous army of invading Titans. Power up Sword Master in new ways to overcome the Titan's ever-increasing strength. The Titans are back, so pick up your sword and begin a new journey!

◆ Features ◆
๏ ENJOY the full RPG experience on the go
๏ TAP to defeat 120 all-new Titans in 10 gorgeous, hand-drawn realms
๏ RECRUIT heroes and loyal pets to help you repel the Titan onslaught
๏ UNLOCK unique skills to power up the way YOU choose to play
๏ PRESTIGE and cash in your progress for powerful artifacts and talents
๏ COLLECT equipments to customize your hero's looks and strengths to suit your playstyle
๏ CREATE or join clans to join forces with other players and defeat the almighty Titan Lords
๏ COMPETE against other players around the world in global tournaments to show off your strength and earn amazing prizes
Forum Thread: Tap Titans 2 (by Game Hive Corp.)
---
Tiny Rails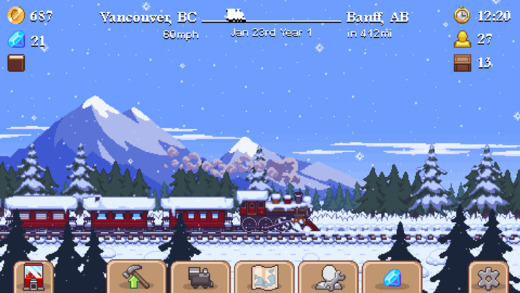 iTunes Description
Set out on adventure in Tiny Titan's immersive, world-spanning train game Tiny Rails! Your grandfather has handed down his train company and it's up to you to expand your modest engine into a multi-car masterpiece! Upgrade and customize your train while unlocking new stations, delivering passengers and trading supplies all around the world! Become a railroad tycoon, or sit back and relax while you watch your train travel day and night through unique environments with weather and climate changes! Actively help your railway network grow or let your train travel at its own pace – your train will even make progress when you aren't playing!
Forum Thread: Tiny Rails (by Tiny Titan Studios)
---
The Titan Archers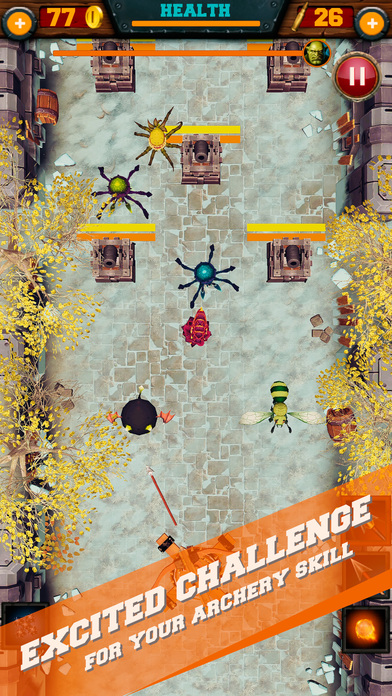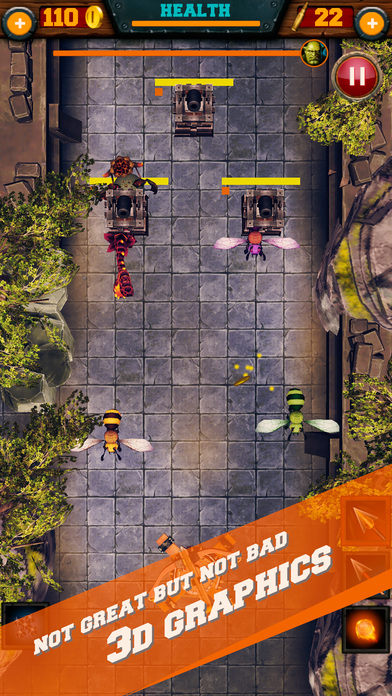 iTunes Description
Free your people and defend your land against monsters by your archery skills.

– Strategize to win battle!
– Over 25 weapons and ammunitions.
– Over 42 levels with different level types.
– Stunning graphics and animations.
– Plan your traps to slow down enemies.
– Collect points to unlock new weapons and ammunitions.
– Combination gameplay between Bubble shooter style & Tower Defends.
Forum Thread: The Titan Archers (by Lu Quoc Man)
---
Wyvern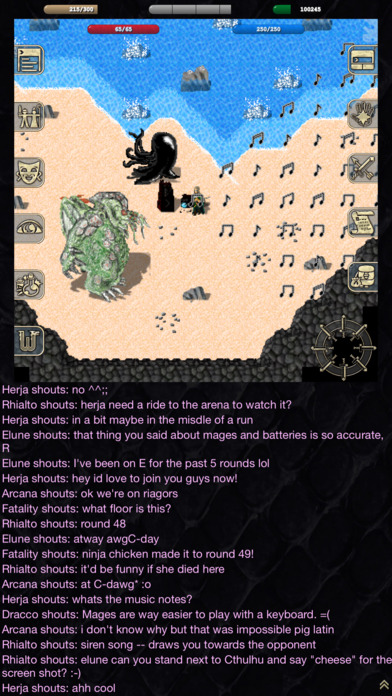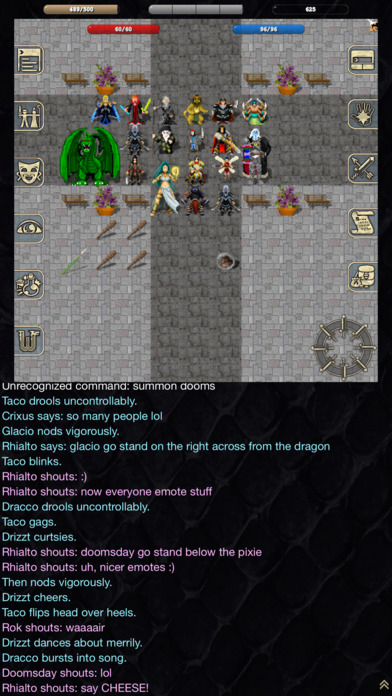 iTunes Description
Wyvern is an indie multiplayer, fantasy/adventure role-playing game designed for mobile. It has a retro look and feel, with old-school graphics reminiscent of late-1980s games. Despite its simple appearance, Wyvern is vast and exciting.
Forum Thread: Wyvern (by Ghost Track Inc)
---
10BATTLE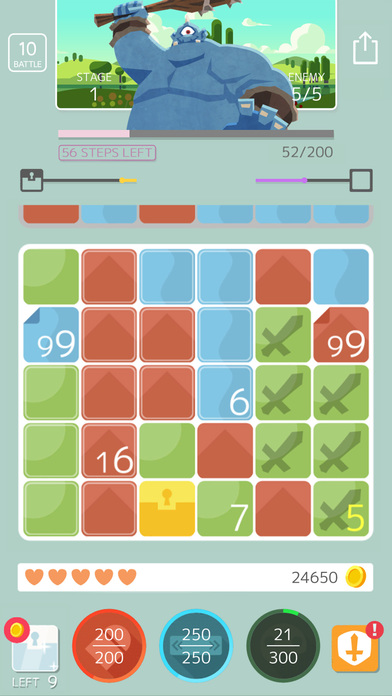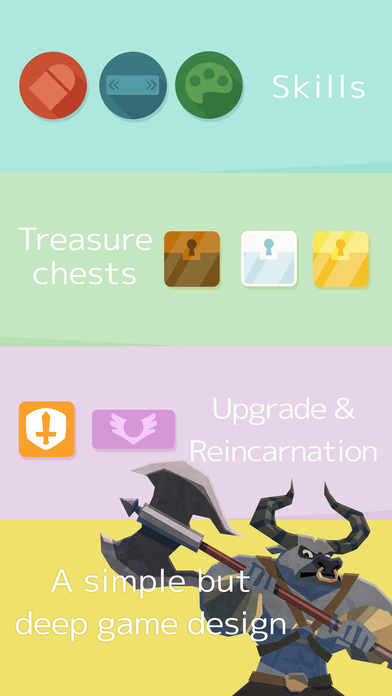 iTunes Description
10BATTLE is a new type of "Adding Puzzle + Endless RPG".
Sum the panels up to make 10 and defeat the enemy!

■How To Play
Tap the connected panels to add up the numbers and attack the enemy!
But you won't do much damage at all.

If the numbers you add up are a multiple of 10, they'll disappear,
and this time you'll do huge damage to the enemy!
The bigger the number, the bigger the damage!

Use three types of skills to clear the stage
and defeat the Demon King Satan!
Forum Thread: 10BATTLE (By PROPE)
---