As we've been talking about quite a bit on our podcast lately, the deals this holiday season seem a … little on the lame side. Amazon has been running this daily deals thing leading up to Christmas, and today's slew of deals has the first set of things I've actually been linking to friends. Over the years I've turned into a massive Anker fanboy, and for good reason- It seems like everything they make (and I own a lot of their stuff) is surprisingly high quality for the price you're paying, particularly when you compare how much similar products from other companies run. (I say this as someone who once bought a $99 Mophie battery.) Anyway, today you can pick up my favorite external battery, my favorite USB charger, my favorite lightning cable, and… a battery case I don't have but assume it's pretty good too on the cheap.
First up is the Anker PowerCore 10,000 battery which is currently on sale for $17.99. This thing is great. It's small enough to easily fit in the front pocket of your jeans, and surprisingly light compared to other external battery packs I've owned. The other thing I like about it is the case is plastic instead of aluminum like a lot of other batteries Anker sells. This means (speaking from experience) when you drop it, it just bounces instead of getting scratched and dented. Also, 10,000 mAh is a lot of juice to be carrying around. It's enough to charge your totally dead iPhone to full four times, and still have some charge left over. It also comes with a micro USB cable to charge it and a little mesh carrying sack which I always end up losing.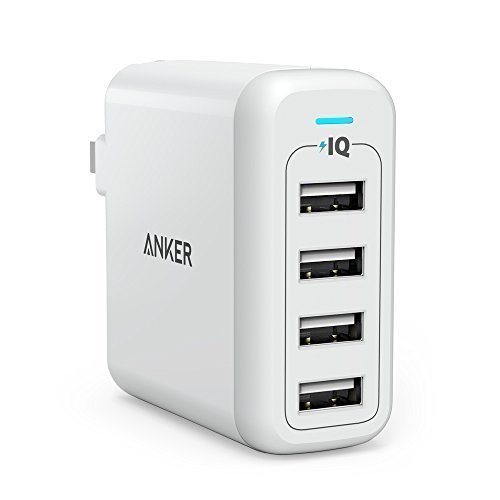 Next is the Anker 4 Port PowerPort Charger for $18.99. Basically, for what you'd pay for a Apple 12w power adapter you can get way more power, and way more ports without increasing the size of the charger that much. It's super handy for traveling, as four ports is enough for me to charge my iPhone, iPad, 3DS, and USB battery pack without needing to carry around anything else. Anker chargers also charge at 2.4amps, so it might also charge your stuff faster than what you're using now if you're just using the plain old charger the iPhone comes boxed with. I have the older version of this charger, and my only complaint was that it seemed real dumb that the power prongs were fixed and always sticking out. This new version fixes that "problem" by making them able to flip up into the charger just like how Apple chargers work.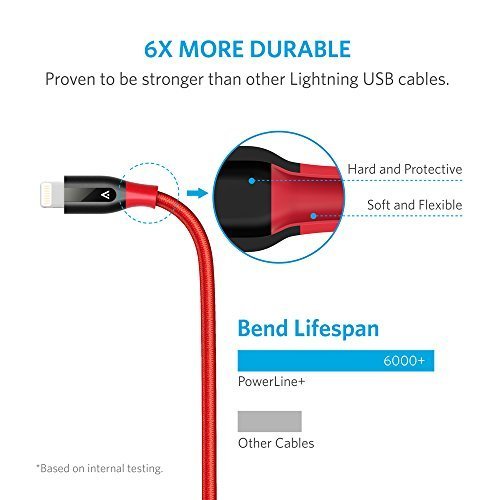 The Anker PowerLine Lightning Cable is also on sale for $12.69, which is pretty dang cheap for a 6 foot cable. I'm not sure if it's just me, but it seems like if you look at a Apple Lightning cable the wrong way it'll start to fray. There's a bazillion cheap lightning cables out there, but it seems like few of them are MFi certified which means at best you might one day get the annoying "This accessory may not be supported" popup or at worst could actually damage your device (or, of course, they might work fine forever). This cable is not only MFi certified, but it's nice and thick. I haven't exactly done any extreme torture testing of the one I have, but, I have newer Apple Lightning cables that I've had for less time that are already looking a little jank while this one is powering along just fine.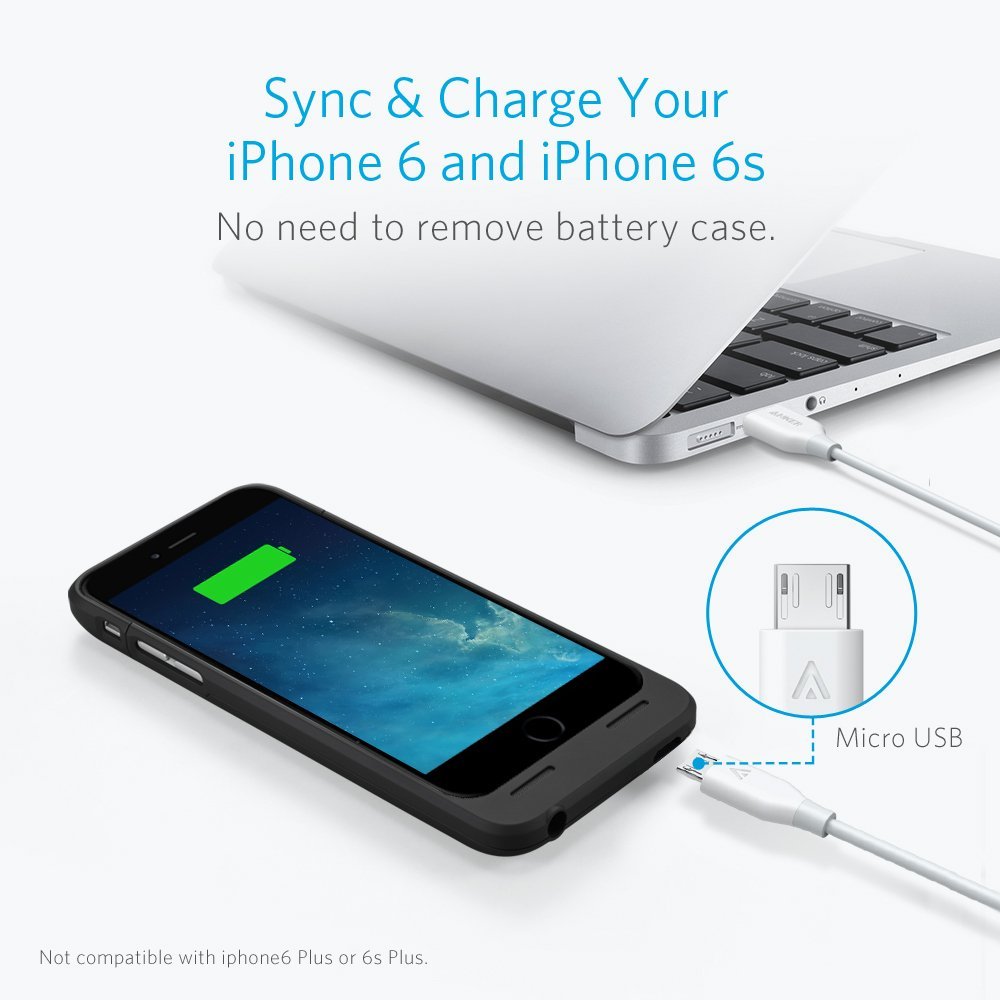 The Anker Slim Battery Case for the iPhone 6 and 6s is on sale for $29.73, and is the only one of today's deals I don't have experience with. I personally just prefer external battery packs, as I'm not lugging around that extra bulky battery 24/7. But, the Amazon reviews seem mostly positive and it is pretty cool that it has the USB passthrough so if you ever plug your iPhone into your computer it can just sync without needing to remove the case.
Anker stuff is typically pretty cheap anyway (for instance, per CamelCamelCamel, that battery pack typically sells for around $23 on average), but if you want to save a couple bucks beyond their normal pricing, today is the day. In the interest of full disclosure, we do get a infinitesimally tiny kickback whenever you buy things through Amazon links on TouchArcade, but I'm just posting this because I like Anker stuff and that sentiment has been shared in our community when I've posted about Anker products in the past.