If you want to take a trip to Hades (sorry, couldn't resist), check out the upcoming Hades' Star, a persistent space MMO looking for Alpha testers in our Upcoming Games forum. The game is still in very early development, but if you want to be one of the first to travel the uncharted galaxies of an MMO, now is the time to join. According to this dev blog, Hades' Star aims to be less complicated than games like EVE Online but still be deep and interesting. Same goes for UI complexity, which can be a problem when the game is running on an iPhone. The other main design goal is to adapt this MMO to the particularities of the mobile platform. In other words, players should be able to jump in and out of the game quickly without experiencing long loading times. They are trying to do so by having the entire game take place on a single screen.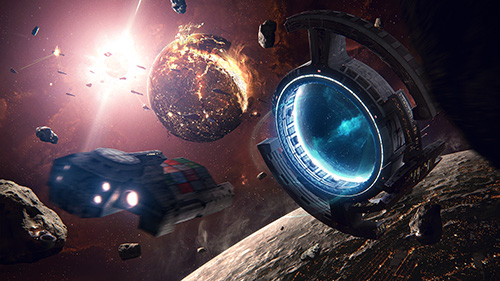 There are some other interesting goals in the blog, so I recommend you take a look if you're wondering whether
Hades' Star
is for you or not. If it is, head over to
our forum thread to sign up
for the Alpha and aim for the stars (or for a quick death at the hands of others).