It's another week of new releases, and just like the Thanksgiving lull from last week, there's not quite the usual amount of new games that we're used to. There's still a lot of stuff though! Only in the wacky world of mobile is a list of 26 new games considered a lull. Headlining this week's haul is the arrival of Appolo Justice Ace Attorney, filling in that fourth entry gap in the main Ace Attorney series. There's plenty more potential gems in the list below, so be sure to check out everything and let us know which games you've got your eye on this week.
---
Apollo Justice Ace Attorney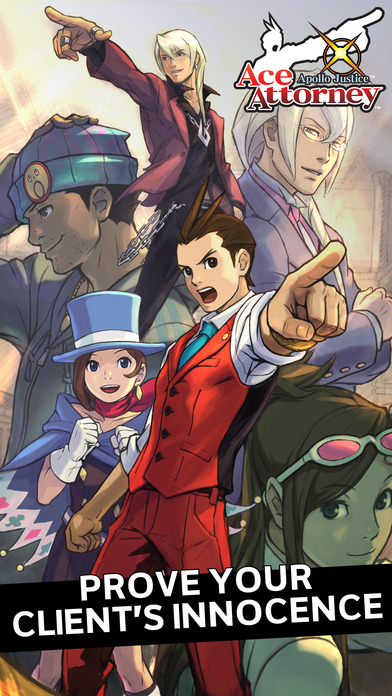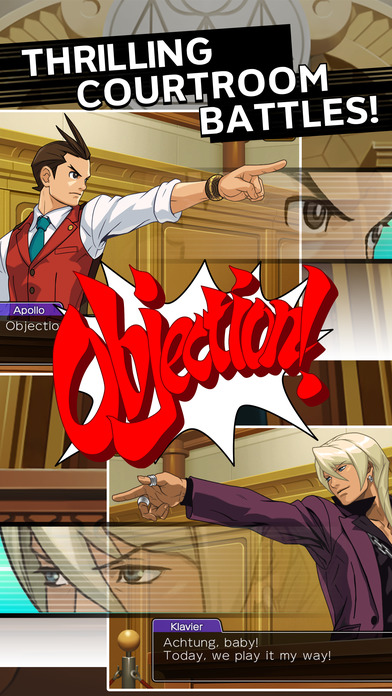 iTunes Description
Court Is Back In Session. Star as rookie defense attorney, Apollo Justice, as he visits crime scenes, questions key witnesses and collects vital evidence before stepping into the courtroom to prove his clients innocence.

Features:
· All-new high-resolution graphics
· A new touch screen interface
· Interactive forensic testing mini-games that allow players to reveal hidden clues by dusting for prints, testing for traces of blood, and other exciting techniques.
· Two distinct gameplay segments:
o Investigation phase survey crime scenes, interview witnesses and gather forensic evidence that will be used in court
o Trial phase present findings from the investigation to support your case, listen to testimonies and examine witnesses
· An eclectic cast of characters:
o Apollo Justice: Stepping into the shoes of Phoenix Wright, the new rookie attorney leads the series into an exciting next chapter
o Klavier Gavin: Lead prosecutor, Apollos nemesis and rock star legend
o Kristoph Gavin: the coolest defense attorney on the judicial circuit, and Apollos mentor.
o Trucy: A mysterious magician and Apollos assistant
Forum Thread: Apollo Justice: Ace Attorney (by CAPCOM)
---
Arcane Dragons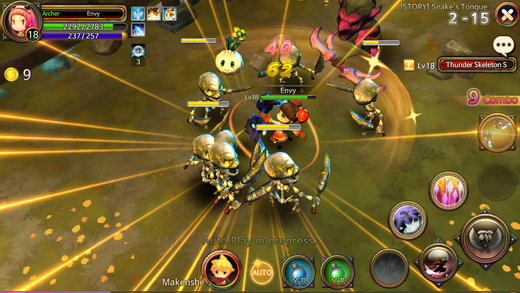 iTunes Description
Arcane Dragons is a fast-paced, arcade-style fantasy, action-RPG that provides exciting real-time game features.

Relive the story as you choose from three different characters (Warrior, Archer and Wizard) with different play style and save your village from the dreaded formidable Dragons and Monster that once lived in harmony with the humans.
Forum Thread: Arcane Dragons (by Redbana US Corporation)
---
Atlantean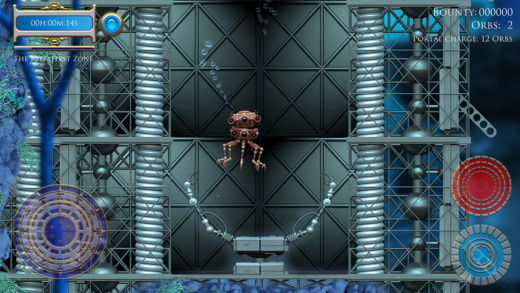 iTunes Description
Recover the Element Stones from the Mechanicals, solve puzzles, battle enemies, discover treasure, evade traps and rescue escape pods in this epic deep-sea voyage!

– Journey through lush environments, from the Reef to the Ruins, from the Abyss to the Mines and the Hive.
– Combat hundreds of enemies, including mech-sharks, demolishers, scorpions, titan-eels and abyss-crawlers.
– Track down the thief who stole the Elements Stones and bring him to justice.

Employ Vessel, a loyal mechanical, that will fight its way out of the most dangerous situations. Upgrade it to engage the most fearsome mechanical foes. Explore the labyrinths of the deep ocean, and evade the traps, dangers, pitfalls and fearsome contraptions of the mechanicals!

Atlantean is set in rich environments filled with strange and fascinating enemies. Lose yourself in this undersea adventure, and discover the mysteries of Atlantis!
Forum Thread: Atlantean (By 201010)
---
Bottle Flip!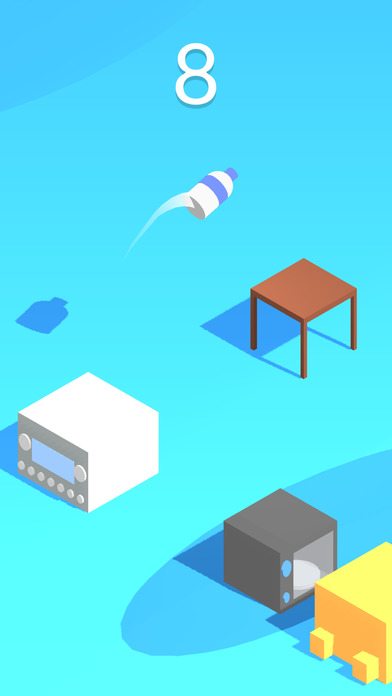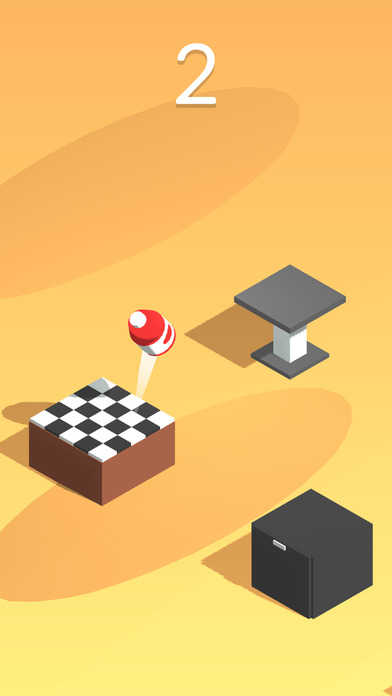 iTunes Description
Let the bottle flip from one table to the next! Do it as many times in a row as you can!

Just touch and hold the screen to charge and release to let the bottle flip. Try not to fall down!

Collect gems to unlock different bottles.

What's your best score?
Forum Thread: Bottle Flip! (By Ketchapp)
---
BrainConnect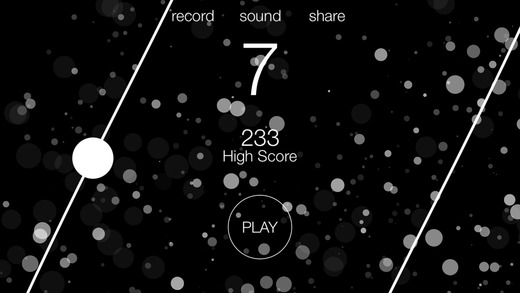 iTunes Description
Have you ever imagined yourself in two places at the same time?

BrainConnect is a game that can teach you that. Simple rules, minimalistic design and the sound of analog synthesizers will help you to expand your limits and transcend yourself.

Caution: Process of splitting yourself can produce a lot of energy.

Music and sound effects: Hainbach (hainbachmusik.com)
Forum Thread: BrainConnect (By Alexey Demidov)
---
Color Challenges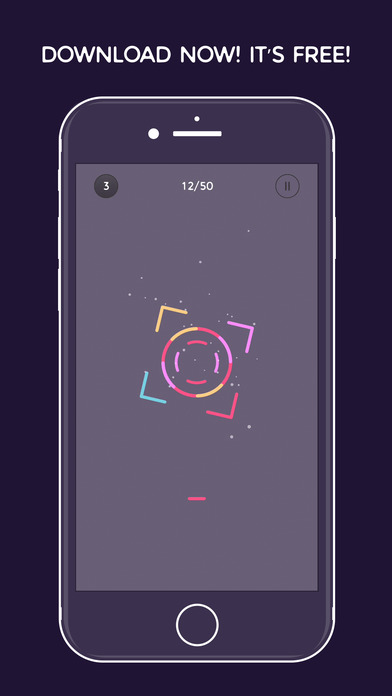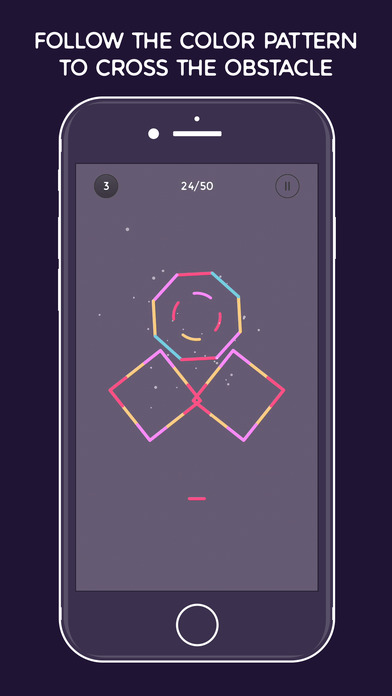 iTunes Description
TAP at the right time to go through the rotating obstacles.
You must follow the color pattern on each obstacle to cross it!

Features:
• 50 Insane Levels.
• One-Touch Gameplay.
• Epic Slow Motion.
• Minimalistic Art.
• Free to Play.
• Challenge your friends around you and through Game Center.
Forum Thread: Color Challenges (by OUTLINE®)
---
Colt Express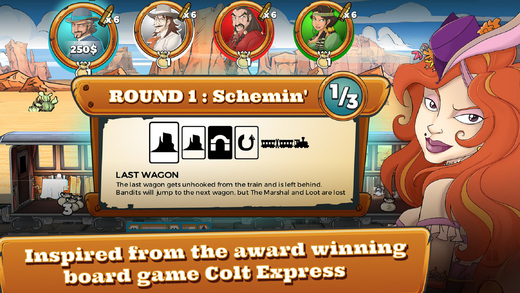 iTunes Description
The game officially transposed from Colt Express, the famous train robbery boardgame. Plot your scheme step by step and dive into the action to loot the wagons. But watch out, you are not the only Most Wanted Man with the intention to become rich today : you might have to rethink your strategy…
Play solo, with friends, family and worldwide in multiplayer!

HOW TO PLAY:
At the beginning of the round, each player will successively plan an action from his action deck, ranging from moving around to luring the train marshal or looting the passengers. When each player's masterplan is complete, the action starts and the players' set of moves will progressively unfold before you. But getting rich and not getting shot by your opponents are not always compatible objectives, and you might have to rethink your plan on the move…
Find the right balance between caution and greed to come out as the richest outlaw of the far west!
Forum Thread: Colt Express (by Asmodee Digital)
---
Crazy Open Car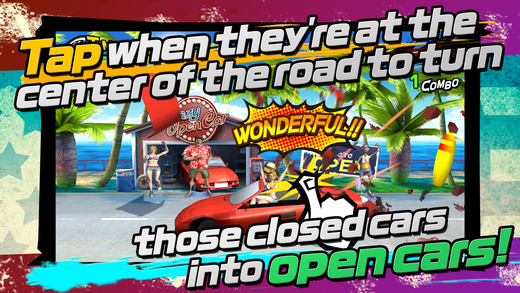 iTunes Description
The Crazy Open Car store is here!
Ordinary cars? Luxury cars? Who cares, let's turn them into open cars!
Make the drivers happy with their new open cars!

■How To Play
Tap on the screen when closed car appears!
When tapped at the right timing, it turns into open car.

■Watch Out For Axel Hamao
If you think there's only cars on the road, you've got another thing coming!
Watch out for something to come along and spoil your fun!

The speed king, the rampaging buffalo, Axel Hamao, is out to get you!
Forum Thread: Crazy Open Car (By PROPE)
---
Creature Battle Lab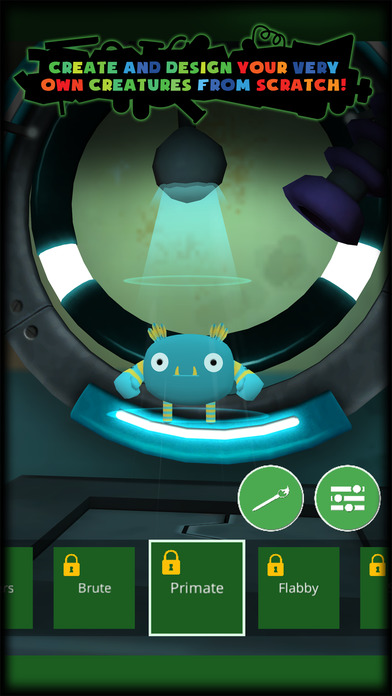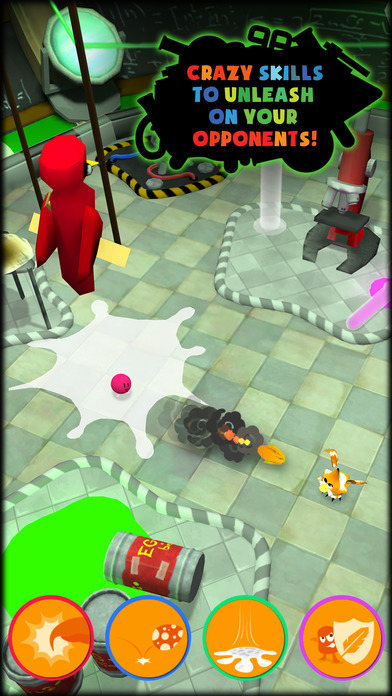 iTunes Description
Welcome to the world famous Creature Battle Lab! As the newest intern you'll be taken under the wing of Professor Helix, the world's leading authority on creature genetics. He'll show you how to create a team of creatures and get them battle-ready to take on any opponent in the lab.

Creature Battle Lab is a creature creation and battling game like no other. How your creatures look and what skills they have are entirely chosen and controlled by you.

Join the 'Creature Battle Lab Club' with a one off payment to instantly unlock all shapes, patterns and attachments for your creatures. Go to battle in style!
Forum Thread: Creature Battle Lab (By Dojo Arcade Ltd)
---
Device Gears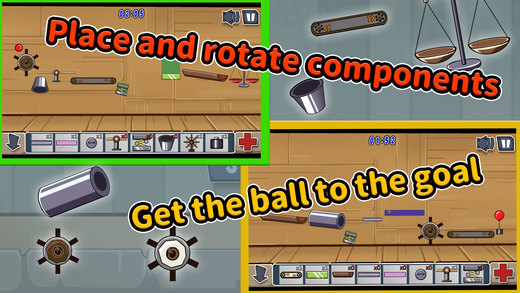 iTunes Description
Try, place and rotate components.
Build an overcomplicated device.
Get the ball to the goal.

Complete quickly for coins.
For continues and extra components.

Known as Rube Goldberg machines in the US and as Heath Robinson contraptions in Britain.
Forum Thread: Device Gears – Rube Goldberg machine (By GaLboa)
---
Drip Tap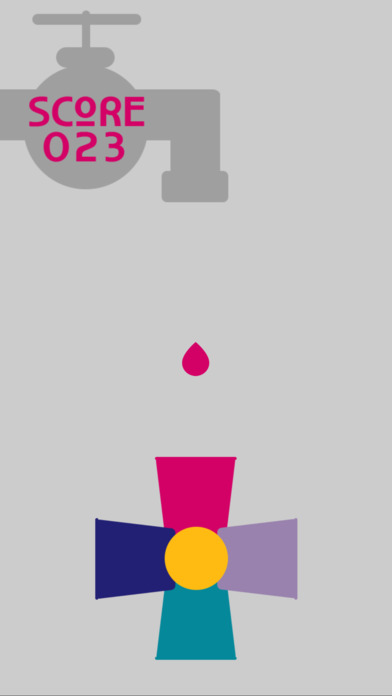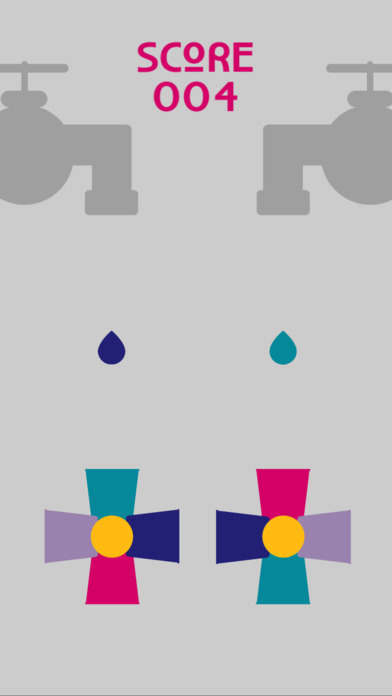 iTunes Description
Oh no, your faucet is leaking! Catch all of the drops with cups before your device is flooded.
Forum Thread: Drip Tap (by Seth's Apps)
---
Dungeon Quest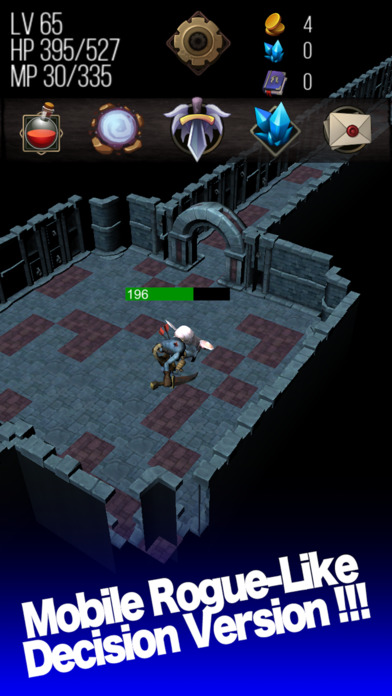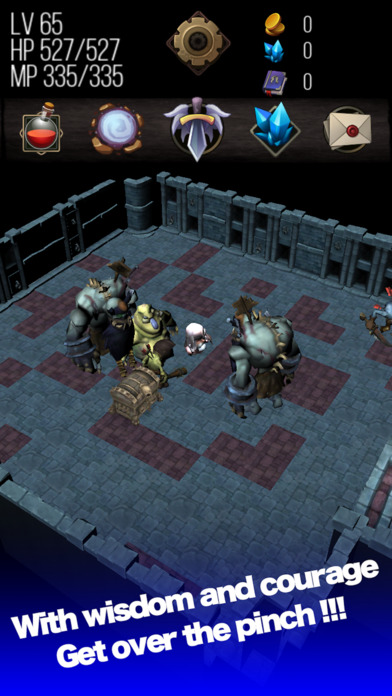 iTunes Description
■ ■ ■ ■ You can play dungeon RPG many times ■ ■ ■ ■
Easy to play roguelike RPG in the smartphone!
In turn-based adoption, enjoy thinking each action!
Challenge with the aim of going up to higher stages where nobody hasn't been !!!

Auto-Generated Dungeon
– Various items
– Reset system
– Crystal system
– Magic system
– A lot of monsters
– Automatic save feature
– Game speed adjustment function
– Video sharing and the live broadcasting game function
– Easy operation and easy to have fun
Forum Thread: Dungeon Quest / Free RPG Game (By Code and DESIGN)
---
Final Chronicle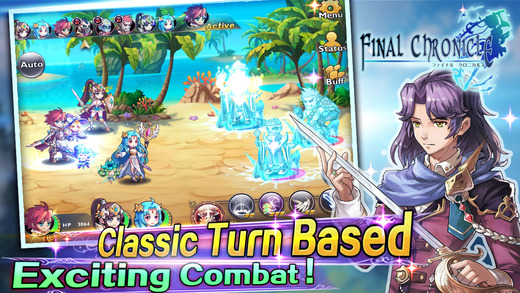 iTunes Description
A classical JRPG / RPG (Role Playing Game) made for mobile devices!
Embark on the epic journey! – Get it for FREE today!

■ SIMPLE & ADDICTIVE
Simple and excitingly addictive turn-based combat system – tap skills for your heroes to kick enemies butts!

■ BEAUTIFUL HERO & HEROINES
Create a formidable party with handsome heroes and beautiful heroines!

■ TREASURES, PUZZLES, TRAPS, SUPER BOSSES
Collect treasures, solve puzzles, avoid traps, and fight invincible super bosses!
Forum Thread: Final Chronicle (by playmage)
---
Forcing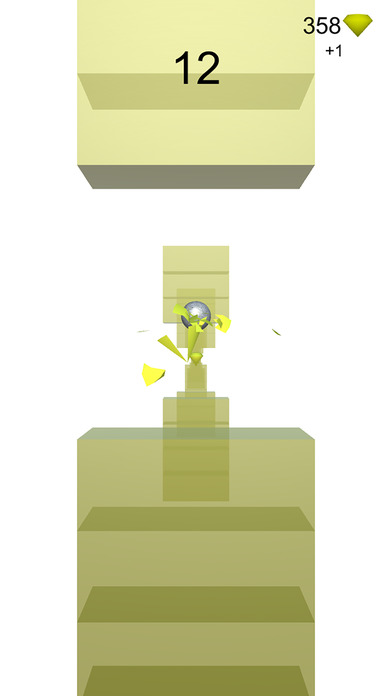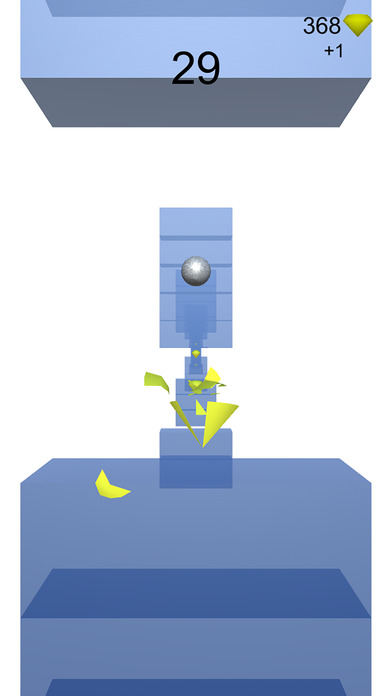 iTunes Description
The sun is yellow. The sky is blue. The game is addictive. Fun, challenge, many balls and one tap control. You can fly like a ball-bird)) Try it…
Forum Thread: Forcing (by MuchApps)
---
Fun Run Arena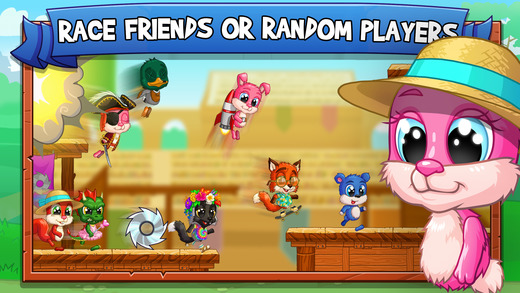 iTunes Description
Fun Run is back!

Get ready for even more action packed craziness as Fun Run is back in its 3rd and most awesome version to date! Come join the madness!

****Enter the Arena****
Fun Run Arena features a new game mode with the most intense Fun Run gameplay ever! The Arena hosts elimination games for 8 players where you compete for amazing rewards and ultimate glory. Run as fast as you can and use your powerups wisely, for only the best 3 players will reach the finish line!
Forum Thread: Fun Run Arena – Multiplayer Race (by dirtyBit)
---
JEX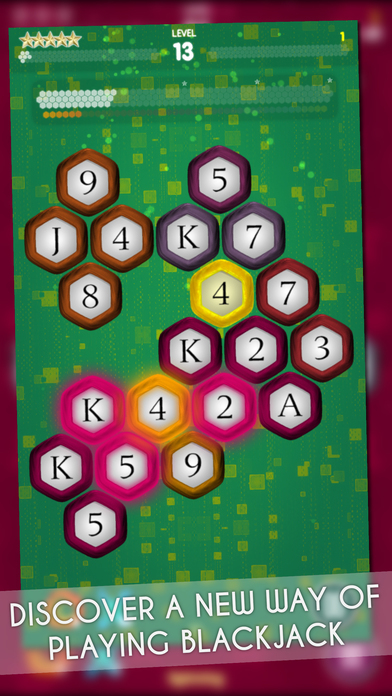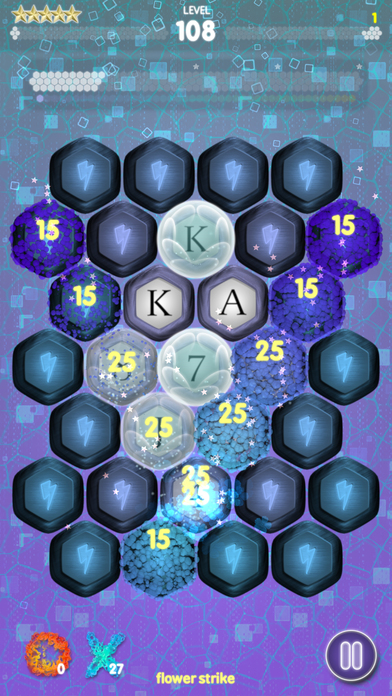 iTunes Description
JEX – discover a new way of playing blackjack! Is combining gems or sweets a bit too easy for you? Are you up for a challenge? Try JEX! The match-three-game that isn't so much about easy matching at all. But beware! It's not for the faint-hearted!

Of course you can do easy matches but you won't get far with it. If you want to succeed in JEX, you have to polish your skills! It's a bit like blackjack, but faster! Reach twenty-one by combining cards!

How hard can it be to count to twenty-one? Just wait till the timer starts ticking…

JEX is a fast-paced match-three-game but it's a little bit more than that. Create explosions, start revolutions, crush royal stones, electrocute steel cards and work your way through eight gorgeous worlds in this epic puzzle saga.
Forum Thread: JEX (By Ogma Huecker)
---
Knight Slinger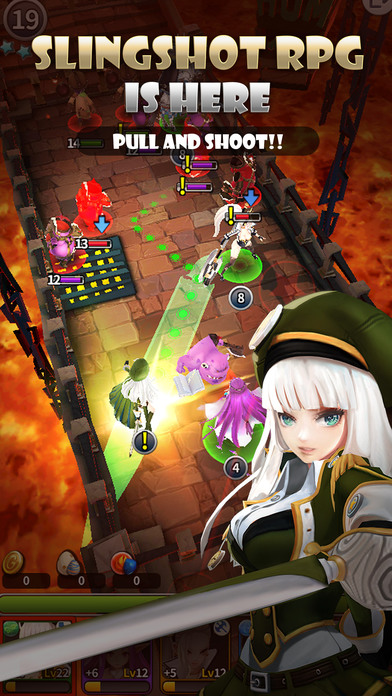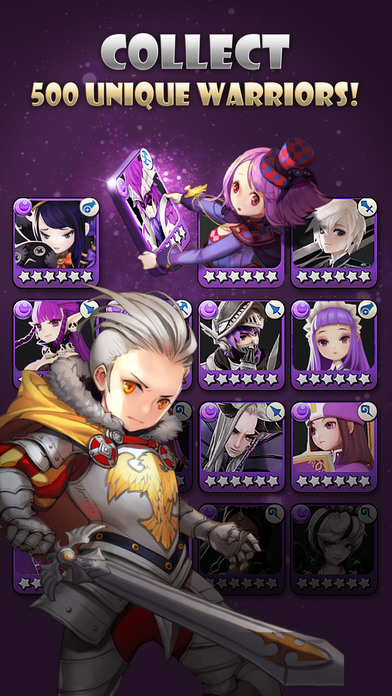 iTunes Description
Slingshot RPG! Knight Slinger. Goddess Odelia declares a war to vanquish the blessed land–Oratoria. To put an end to the mayhem, Goddess Moira assembles a legion of knights and makes her way to the front line.

■ Drag and launch! The ultimate slingshot RPG with explosive power!
■ Stunning effects and unparalleled 3D graphics!
■ Over 500 characters to collect!
■ Form your own unique team!
■ 6 classes and 5 elements!
■ Build up your character through Enhance, Evolve, Awakening, and Rune System!
■ Various Game Modes: exciting Adventures, Dungeons, and real-time PvP!
■ 7-DAY SPECIAL! LOG IN & RECEIVE!
■ Check out events & game guide in our official forum!
Forum Thread: Knight Slinger (by GAMEVIL Inc.)
---
Mazy Dungeon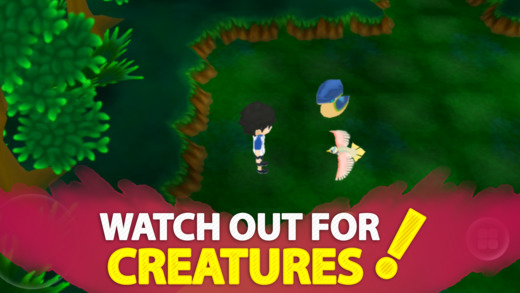 iTunes Description
Mazy Dungeon is a turn-based strategy game set in an endless maze like dungeon, in which the goal is to warp as far as possible by looking for warp zones, while defeating obstructing creatures using attack moves and items along the way.

ITEMS: In a dungeon, you can find random items on the floor. Pick them up and discover its use!

DUNGEON: Each time you enter into a dungeon, you'll start from random position. Items and creatures are spawned randomly, thus each time you play it will feel different.

GAME: Being a turn-based strategy game, you can either move, attack or use item which makes you think strategically to make the right next move. It is easy to learn but difficult to master.
Forum Thread: Mazy Dungeon (By Koji Murata)
---
Neon Horizon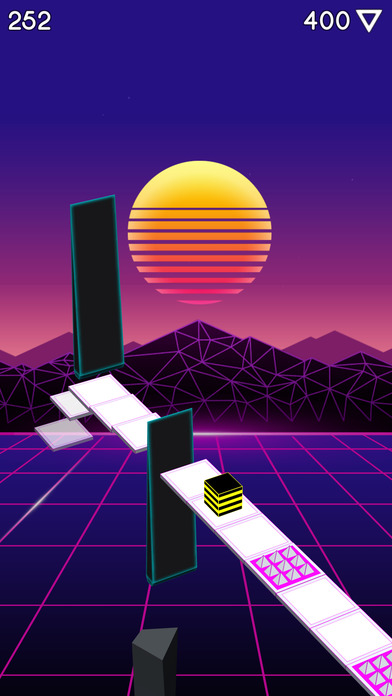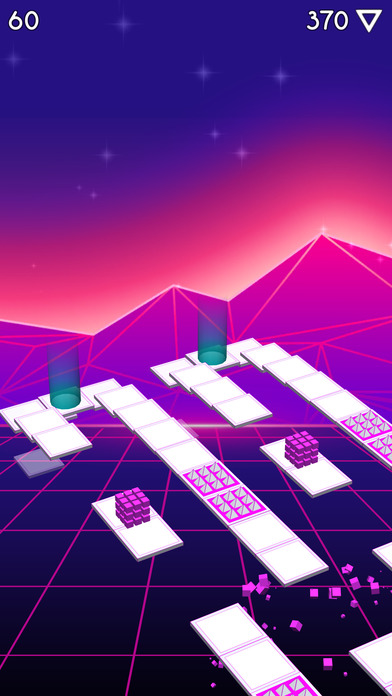 iTunes Description
Jump, duck, and teleport across the Neon Horizon.

· Retro 80s feel and pumping soundtrack
· Simple and beautiful levels adapted to each character
· 7 unique characters to unlock and play
· Cloud saving – continue your progress on different devices
· Leaderboards, so you can compete with Facebook friends
Forum Thread: Neon Horizon (By AppBox Media)
---
Sletters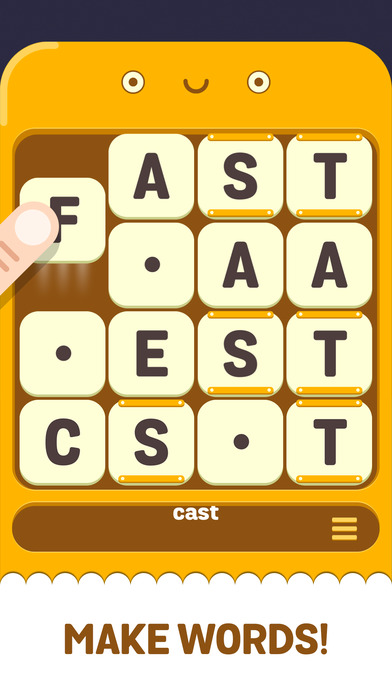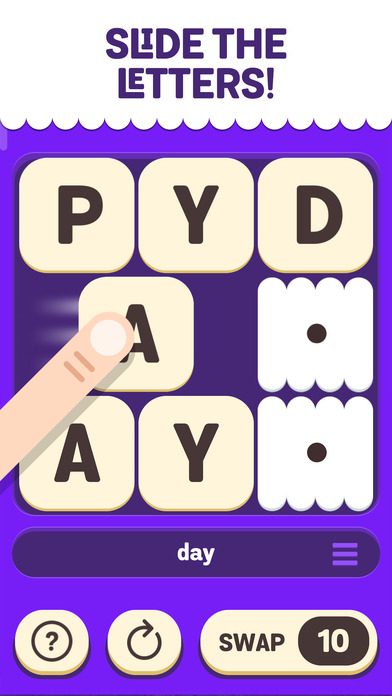 iTunes Description
A fun and exciting game of creating words by sliding letters, Sletters is a throwback to those iconic word puzzles that exercise the mind while challenging you to use your creativity.

The object of Sletters is to slide letters in any direction however many times you need in order to form the words that appear on a predefined list. Finish the list and move on to the next level!

Nothing though, is as easy as it seems. The trick is to work quickly without coming to a dead end. You are allowed to SWAP letters however, should the board become too difficult.

A true tribute to the word puzzles of old, Sletters is a brainteaser with a twist. With ragtime-inspired audio and colors that will certainly brighten up any day, Sletters is meant to entertain while keeping your brain nimble.
Forum Thread: Sletters – Word puzzles, riddles & brain teasers (by Diverso Games)
---
Soldiers Inc: Mobile Warfare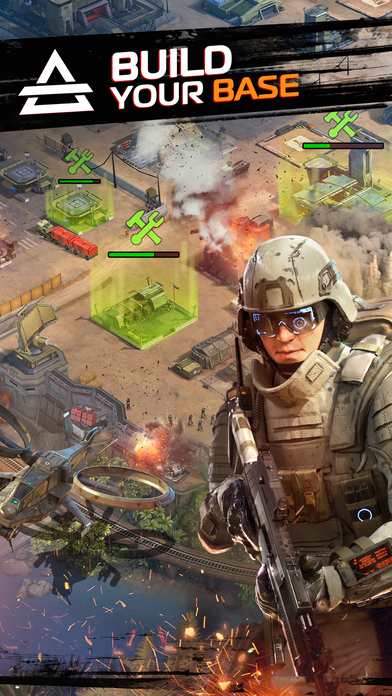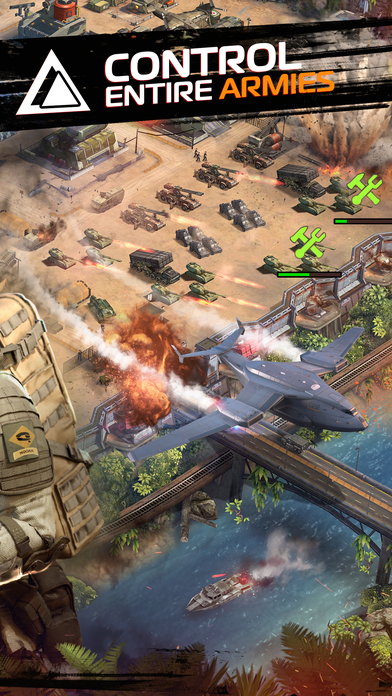 iTunes Description
Step into the next generation of MMO strategy in Soldiers Inc: Mobile Warfare. Train your troops, build your base and command an army against your enemies. Conquer Black Sites and outposts full of resources, and team up with friends to take total control of the battlefield!

The year is 2037, and the evil Phoenix Corporation has taken control of Selva De Fuego – the world's only source of a new lifesaving serum. The world has declared war on Phoenix, giving every private military and mercenary force a green light to invade Selva De Fuego and do whatever it takes to crush the rogue corporation.

This where you come in. As the commander of a division of seasoned soldiers of fortune, your mission is to defeat Phoenix before your rivals – but it won't be easy. Standing between you and victory are the most elite mercenaries and devastating weapons on the modern battlefield.

Use a cutting-edge arsenal of weapons including advanced assault vehicles, tanks and futuristic military drones to prepare for all-out warfare in the mobile sequel to the award-winning hit Soldiers Inc.™.
Forum Thread: Soldiers Inc: Mobile Warfare (By Plarium)
---
Space Madness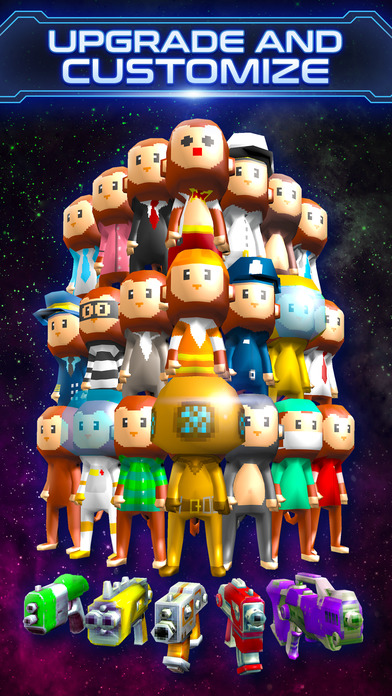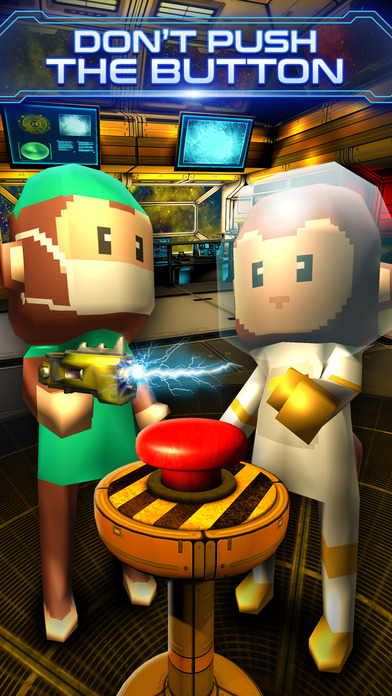 iTunes Description
Three crew members. One self destruct button. This is psychological warfare. It's an intergalactic game of chicken, and we need bodies. Lots of b— Oh! Hi! I didn't see you there. Come on in!

Welcome to A.P.E.: the Agency of Planetary Exchange. We are looking for individuals — or groups of friends — to help deliver rare and valuable artifacts across the galaxy. We received your application. The job is simple. That red button in front of you? Do not press it. Everyone will die. Easy, right? Just one tiny question before we bring you aboard. Has the intense claustrophobia and crushing loneliness of space ever compelled you to do anything…crazy? Have you ever experienced…SPACE MADNESS?
Forum Thread: Space Madness (by Naquatic)
---
Square Dance Crisis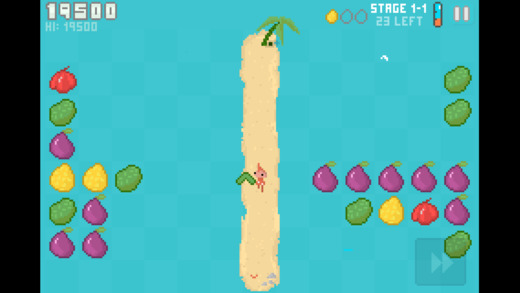 iTunes Description
Tropical Square Dance Crisis

Take a tropical vacation in your pocket you won't be able to forget.

Fast paced fruit popping adventure
Challenging arcade style puzzling action
Addictive soundtrack by Tyler Walker
Unrelenting expert mode for a true challenge
Relenting beginner mode for casual fun
Tons of Game Center achievements
Space age graphics
Forum Thread: Tropical Square Dance Crisis (by Half Sour)
---
Sticky Space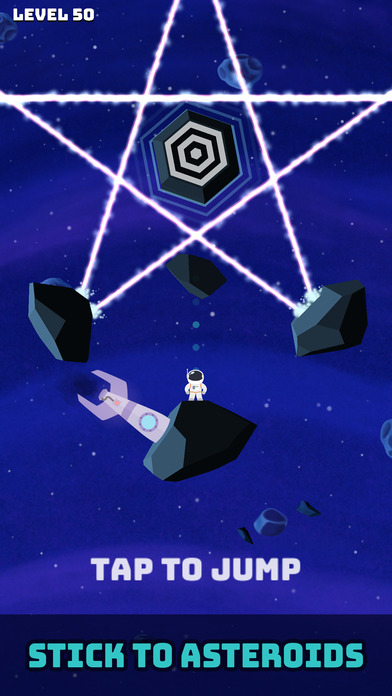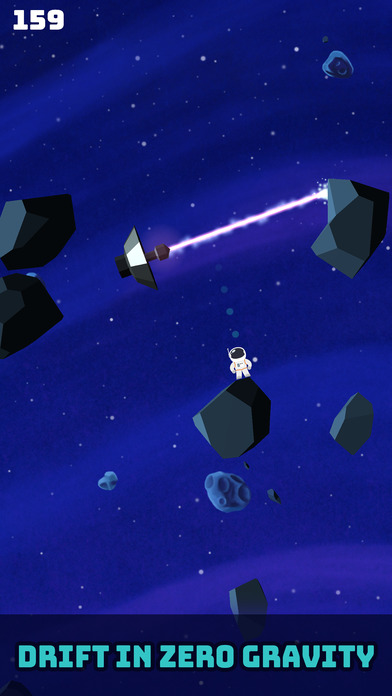 iTunes Description
Your spaceship broke down and left you stranded in the dangers of deep space. Luckily you have sticky boots that let you leap between asteroids and ride them in zero-gravity.

Watch your step! This asteroid field is filled with lasers and proximity mines. One wrong move and you could find yourself drifting off into the endless void of space.

How to play?
Tap to jump off one asteroid and drift through space to land on the next. Avoid the laser beams and proximity mines surrounding you.
Forum Thread: Sticky Space (by Gnarcade)
---
Swap Sword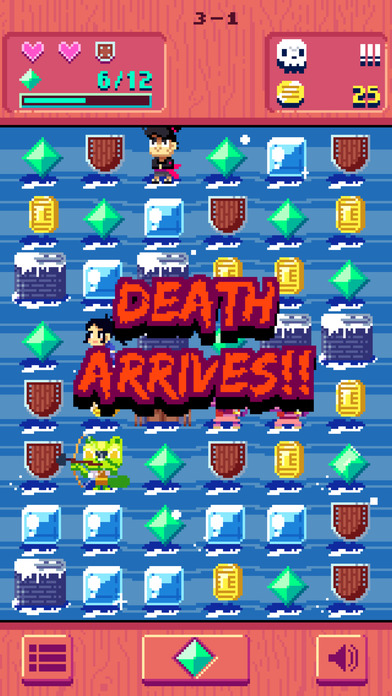 iTunes Description
Created by AP Thomson and Diego Garcia, It's Swap Sword! A knife-sharp adventure through a brutal world of puzzling bushido. Swap Sword takes the familiar landscape of a match-3 puzzle game and cuts in the tactical challenge of a roguelike-style battlefield. When pitted against a monstrous army over ever-changing terrain, will you be able to draw your sword before you draw your last breath?

UNSHEATH YOUR WITS – Swap to kill, match to dispatch, but don't get caught with your sword down.
CAST AWAY FEAR – Build a custom arsenal of spells to defeat your monstrous opponents and march toward victory.
TRAVEL THE WORLD – Journey through mines, valleys, and beyond — each space filled with unique features and clever opponents waiting to strike you down.
REAP GOLDEN REWARDS – Collect treasure, amass points, and compare your score with friends.
Forum Thread: Swap Sword (by Alec Thomson)
---
VoodlesJump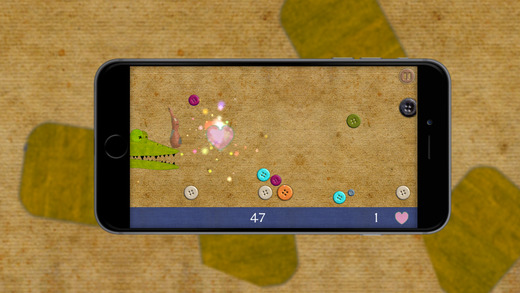 iTunes Description
Once upon a time, there was a lonely, young girl who loved to sew. One day she spotted a handful of cloth in front of her house. She took it with her and sewed a doll out of it. The doll wasn't the prettiest, but for her it was like the birth of a true friend. She called the doll Stitch.

She thought about him all the time. And one night, something incredible happened: Stitch came alive. Stitch loves jumping over her buttons and past her self-stitched patterns all day long.

Now you have the possibility in this unique Jump n Run Adventure to move Stitch through these difficult obstacles with ease, using "One Touch Control". See if you can crack the high score. Try to move him as far as possible, but watch out: At some point, some other homemade dolls will chase you and try to foil your next high score.
Forum Thread: VoodlesJump (By Martin Rumbohm)
---
Z Buster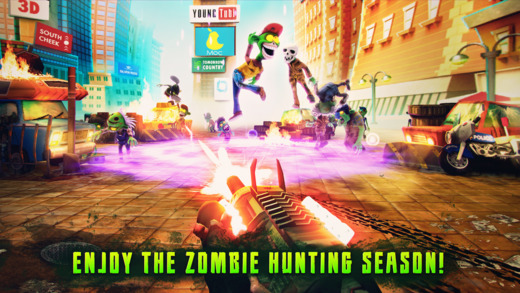 iTunes Description
Get ready to meet and defeat legions of zombies all over the world at the end of days. Use a highly diverse arsenal of weapons – modern, laser, explosive and more – to take care of the hilariously dumb Z's before they bite you for good! Earn more and more bucks each given day to upgrade your weaponry and supercharge the power ups to have the greatest zombie busting time ever in your life!
Forum Thread: Z Buster (By Istom Games)
---