The idea behind the TouchArcade Game of the Week is that every Friday afternoon we post the one game that came out this week that we think is worth giving a special nod to. Now, before anyone goes over-thinking this, it doesn't necessarily mean our Game of the Week pick is the highest scoring game in a review, the game with the best graphics, or really any other quantifiable "best" thing. Instead, it's more just us picking out the single game out of the week's releases that we think is the most noteworthy, surprising, interesting, or really any other hard to describe quality that makes it worth having if you were just going to pick up one.
These picks might be controversial, and that's OK. If you disagree with what we've chosen, let's try to use the comments of these articles to have conversations about what game is your game of the week and why.
Without further ado…
Nekosan
This week is a two for one, as not only is 1button's latest game Nekosan (Free) our Game of the Week pick, but I'm also officially dubbing it the Jared's Kitty Korner Game of the Week. Nekosan is a puzzle platformer featuring a cat, naturally. As 1button is most well known for their hyper difficult speedrunning platformer Mr Jump (Free), there are certainly elements of that here, too. However, Nekosan is built around a very friendly one-tap control scheme and is played in portrait orientation, and each level takes place entirely on one screen, making it a perfect fit for a mobile game.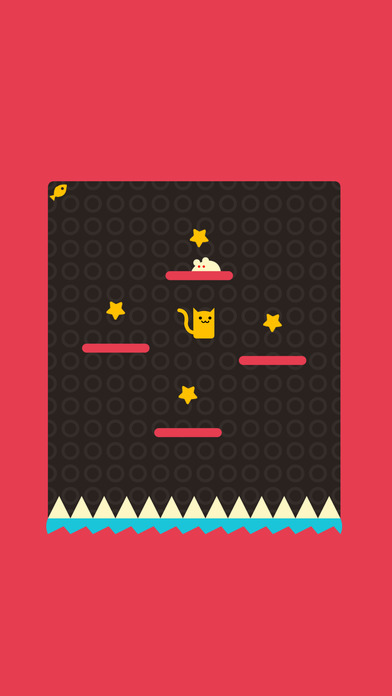 The trickiest part about Nekosan, besides the cleverly-designed and challenging levels, is getting to grips with the movement mechanics. A single tap will send your adorable kitty running in the direction it's facing, and they'll keep on running until they hit a wall at which point they'll stop. Tap again and you'll jump, but to actually change direction you have to do a wall jump, which will see you automatically running again in the opposite direction of the wall. It takes a bit to get the hang of, but once you do it provides a lot of functionality through just a single touch. The height of your jump is also dynamic based on how long you press the screen, which is crucial to completing some of the levels.
The goal of the game is to collect each star in a level, which is a lot easier said than done. Each level is also broken up into 10 different stages, and you're given 9 lives (obviously) to complete all those stages in a row in order to beat the level. Just completing the game for completion's sake is fun enough, but being 1button, there's also a competitive side to Nekosan. Each set of 10 stages is timed and you can conveniently see your full level completion time on the level select screen, and you can even more conveniently tap a Game Center icon to scope out the online leaderboards. Let's just say that the competition for shaving even tenths of a second off of completion times is heating up already even though the game just came out.
One final note about Nekosan is that there are various golden fish placed in many of the stages. Sometimes these are hidden, but most the time they're right out there in the open, and they are almost always extremely tricky to collect. It's worth it though, as you'll use your collected golden fish in order to unlock additional playable characters, not all of them cats, but all of them quite adorable. It's a nice bonus to have these extra goals to shoot for and they demand you rethink your tactics in order to collect them, and it's a cool way to get some extra mileage out of the game's existing levels.
Nekosan has a nice, clean aesthetic, tight controls, and great level designs. It should appeal to fans of regular old platformers and speedrunners alike, not to mention fans of cats like myself. It's free with ads initially, but a one-time $2.99 IAP will remove them, and there's no other IAP in sight. Give it a look, and then head to our forums to find some serious competition for the leaderboards.